In a world where space is a luxury and square footage comes at a premium, the art of maximizing small spaces has become a captivating challenge for creative minds. It's a game where architects, designers, and homeowners must summon their inner wizards to conjure ingenious solutions, transforming cramped quarters into cozy sanctuaries or efficient powerhouses. Suppose you think of space as a delectable dish. In that case, these brilliant minds are the master chefs, expertly combining ingredients like innovation, functionality, and a sprinkle of magic to create a feast for the eyes and the soul.
With their symbolic wands in hand, these sorcerers of spatial optimization wave away any preconceived limitations, casting spells that transcend traditional boundaries. They twist and turn, tuck and fold, finding hidden nooks and crannies where others see only dead ends. Their mantra: "Think vertically, not just horizontally!"
These conjurers of compact living harness the power of multi-functional furniture, using it as a potent potion to unlock the full potential of every inch. Beds become sofas, coffee tables morph into dining tables, and shelves double as secret storage compartments. Nothing is as it seems, and that's the charm of these enchanting solutions.
Maximizing small spaces is not just a science; it's an art form. It's about embracing the challenge, pushing boundaries, and daring to dream big within minuscule confines. So, if you find yourself navigating the labyrinth of limited square footage, fear not! The alchemists of design are here to guide you on a whimsical journey where the possibilities are as endless as your imagination. Get ready to unlock the magic of maximizing small spaces and witness the transformative power of innovation at its finest.
Tips for making the most out of your tiny abode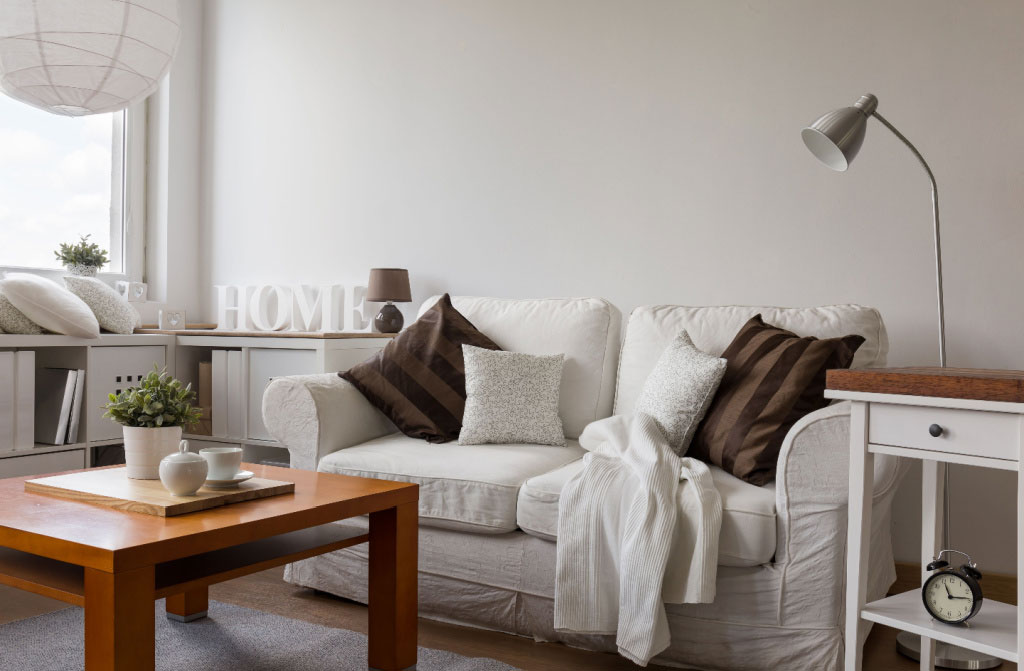 Think you need a massive mansion to live comfortably? Think again! In today's world, where space is a luxury, it's time to get creative and make the most of your small living areas. Don't let limited square footage cramp your style; instead, let it inspire you to think outside the box and embrace ingenious solutions for maximizing small spaces.
1. The magic of multifunctional furniture
Gone are the days of bulky, single-purpose pieces that hog precious real estate. Today, we have many options that seamlessly transform from one purpose to another, like a master of disguise. Your humble coffee table can morph into a dining table with a flick of the wrist, while your sofa hides a secret compartment for storage like a stylish superhero.
Multifunctional furniture isn't just practical; it's downright ingenious. It's the art of optimization, the ballet of utility, and the symphony of space-saving. It allows you to live large in a small footprint, turning your studio apartment into a mini-mansion.
2. Vertical ventures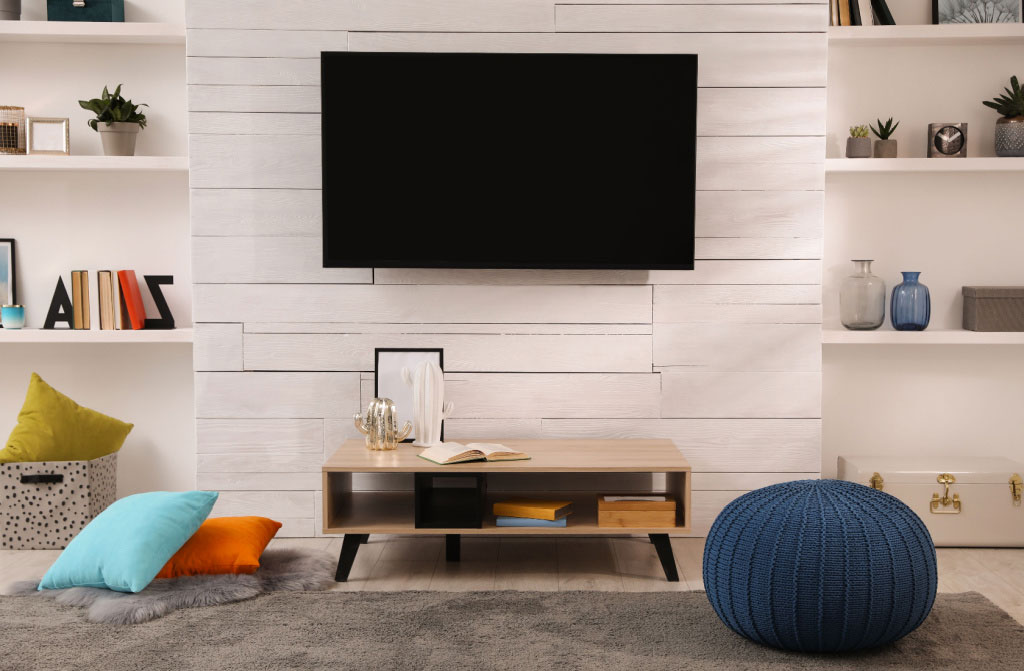 Say goodbye to claustrophobic vibes and hello to space-saving marvels. Need a bed? Think loft! A cozy reading nook? Look up, and you'll find a suspended hammock. Even your beloved plants can join the vertical party with hanging gardens that defy gravity.
But vertical ventures continue beyond furniture. Walls become a canvas for ingenious storage solutions: sliding shelves, wall-mounted cubbies, and magnetic organizers. Every inch is utilized, transforming the limited into the limitless.
When it comes to decor, think tall, not wide. Vertical stripes on walls give the impression of soaring heights, while artwork hung high draws the eye upward.
3. Mirrors: Reflecting illusions
In the space battle, the mirror emerges as the unsung hero, armed with the power of illusion. Yes, my friends, we are talking about the magical ability of mirrors to transform tiny spaces into seemingly vast realms of grandeur.
When square footage is scarce, mirrors step in like master illusionists. Hung strategically on walls or propped against them, they amplify the space, creating the optical illusion of depth and openness. A small studio apartment suddenly feels like a penthouse suite!
4. The power of light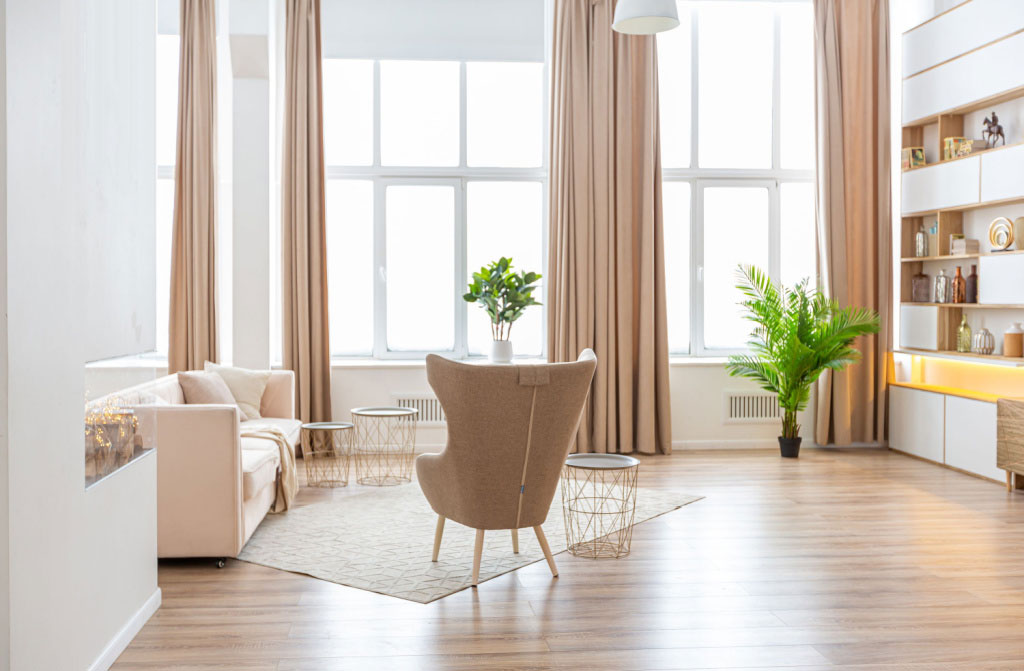 First off, natural light is your best friend. Opt for sheer curtains or blinds that allow sunlight to filter through, instantly opening up the room and creating an illusion of space.
For an artificial boost, embrace recessed lighting or wall sconces. These unobtrusive light sources eliminate the need for floor or table lamps, freeing up valuable floor space. Combine them with light-colored walls and furniture to bounce light around the room, giving it an airy feel.
5. Sliding doors: The gateway to efficiency
Yes, you heard it right-the humble doors, those silent sentinels standing between rooms, hold the key to creative spatial optimization. Folding, sliding, and pocket doors are the gateways to a world where functionality and style coexist.
Picture this: a stylish sliding door that seamlessly glides along a track, effortlessly dividing your living and dining areas. Open it wide, and your cramped space magically expands into a grand entertainment zone. Close it, and there you have it! Instant privacy for a cozy movie night.
And let's remember the enchanting pocket doors that disappear into the walls, offering an illusion of spaciousness while saving valuable floor space. With a flick of the wrist, rooms transform, adapting to your ever-changing needs.
6. The art of organization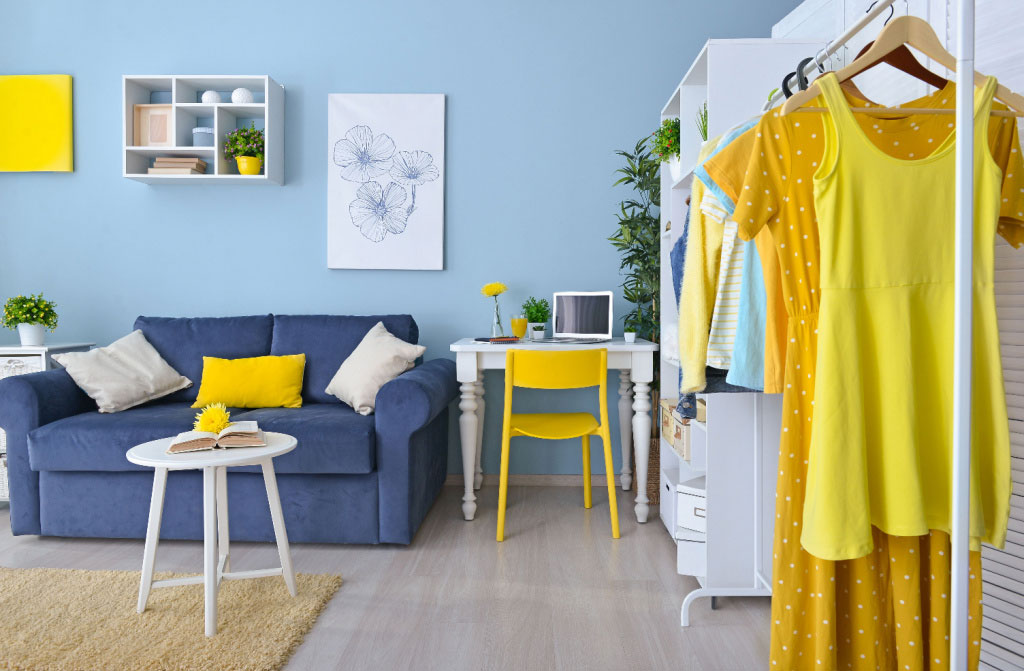 Small spaces require innovative organization to avoid chaos. Embrace the art of decluttering and find creative storage solutions. Use under-bed storage boxes, floating shelves, and wall-mounted organizers to tidy your belongings. By reducing visual clutter, you'll create the illusion of a more open and spacious environment.
7. Fold it up, fold it out
Folding furniture is a small-space dweller's best friend. Foldable tables, chairs, and desks offer flexibility and convenience. When not in use, simply fold them up and tuck them away. This ingenious solution allows you to reclaim valuable floor space, giving your room a more open and airy feel.
8. Nooks and crannies
Those little nooks and crannies in your home are brimming with potential. Transform an unused corner into a cozy reading nook with a comfortable chair and a floor lamp. Convert an alcove into a mini home office with a compact desk and a wall-mounted organizer. Don't let any space go to waste – put it to work for you!
9. Color your world
Color has the power to transform a space. When dealing with limited square footage, opt for light and neutral tones to create an open, airy atmosphere. Soft pastels, whites, and light grays can visually expand your space and make it feel more expansive. Add pops of color through accessories and artwork to inject personality without overwhelming the space. You can find inspiration in the home decor color trends for 2023.
10. Outdoor oasis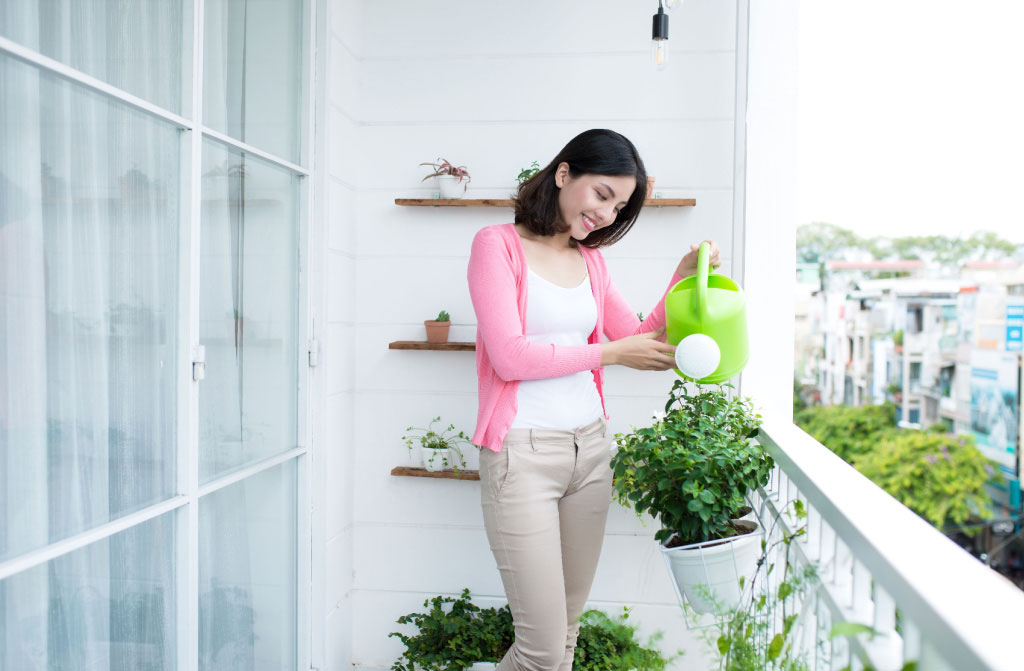 If you're fortunate to have an outdoor space, maximize its potential by creating an outdoor oasis. Furnish your balcony or patio with space-saving furniture like foldable chairs and tables. Vertical gardens or hanging planters are excellent options for adding greenery without sacrificing precious floor space. Turn that small outdoor area into your sanctuary!
In spatial wizardry, where square footage is scarce and every inch counts, our creative minds rise to the challenge, transforming tiny nooks into majestic havens. The architects of imagination and efficiency engineers know that a space's size is merely a suggestion, and they rewrite the rules with their ingenuity. With a dash of innovation and a sprinkle of resourcefulness, they make the most of every nook and cranny, defying the confines of convention and proving that big dreams can flourish in the smallest of spaces. So, whether you find yourself in a cozy apartment, a pint-sized studio, or a petite dwelling, remember: the true magic lies not in the size of the space but in the limitless potential of the creative mind. Embrace the challenge, think outside the box, and let your imagination dance through the corridors of possibility. After all, when it comes to maximizing small spaces, the only limit is the bounds of your creativity.