If you're one of the lucky few who is able to afford a large home, you're probably well aware of the luxury, status, and comfort that comes with living in such a place. Homes are one of the most stable and consistently well regarded status symbols in western culture, with the added benefit of holding its value better than other similar items.
However, much the same as with any other material possession, you may find that owning a large, luxurious home can't bring you happiness. At the end of the day, no matter how impressive your material possessions, you may find yourself feeling devoid of fulfillment, simply going through the motions of an endlessly repeating cycle.
Whether you worked tirelessly to earn your wealth or simply had the good fortune of achieving wealth by birth or marriage, there are a large number of unfortunate "side effects" that accompany exorbitant wealth. For those who reside in large, mansion-sized dwelling places, one of these negative factors is the distance between you and your family.
The space between us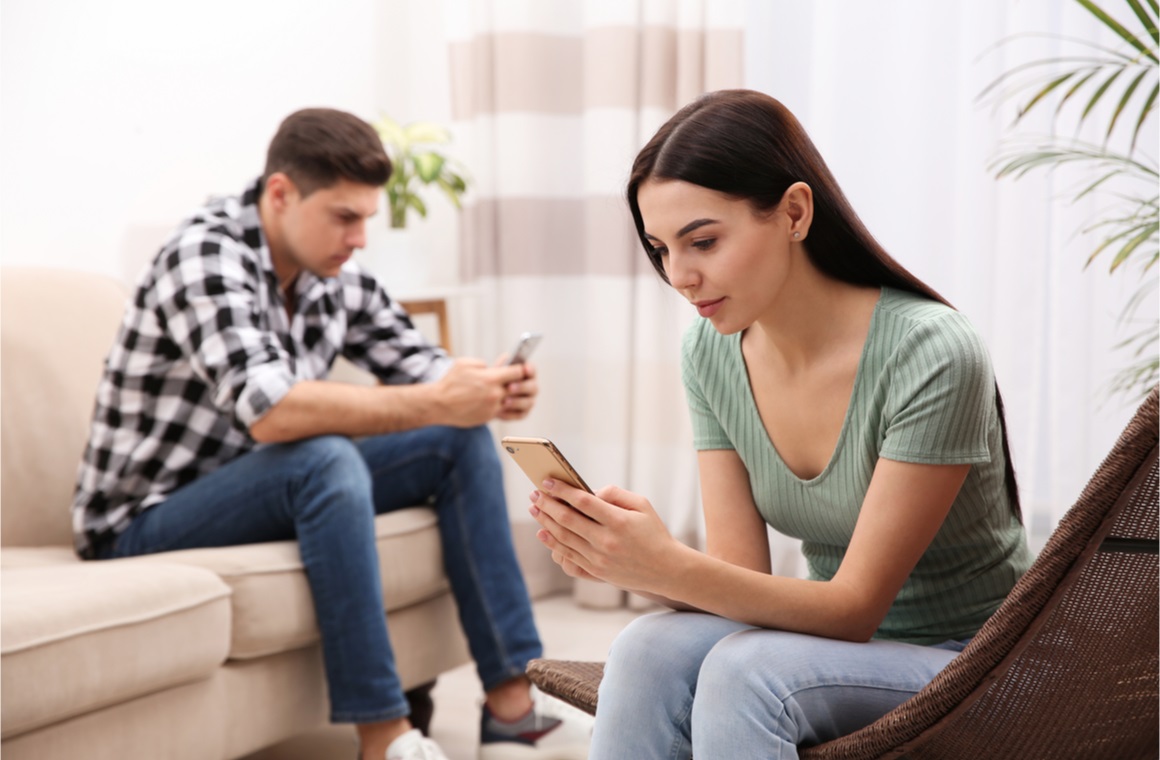 Now, at first glance, many would look at this problem and see only dispassionate entitlement born of excessive luxury. Sure, some people might say that the woes that accompany wealth are not so dire a problem to have. Some might even say that the obvious solution is not particularly complicated. This couldn't be further from the truth!
We're here to tell you that having an excessively large house can actually be really difficult. Life is hard when you can have anything you want! There are a lot of problems that you'll encounter when your house is too big, forcing you to deal with difficulties ranging from challenges in keeping everything clean to sky-high maintenance and upkeep costs.
But what is the biggest problem facing the owners of huge homes, you ask? Well, for families with children, the most pressing of these problems is probably distance. When you live in a large home with a small family, it's easy for family ties to deteriorate with unfortunate rapidity. So what does this problem look like, in more detail, and how can you go about solving it? Let's find out!
Loosening family ties
When you've got a big home, there's more to worry about than just getting lost on your way to the theater room. If you have a family, you need to watch out for damage to your interfamilial relationships due to the distance present between you and each of your family members. When living in a large home, this is a much more dangerous threat than you might imagine.
Over time, as your family grows apart, you may begin to feel disconnected and distanced from the ones you hold dearest. When you couple these difficulties with those that come with a life of tirelessly working to increase your net worth, it can result in truly catastrophic damage to your interpersonal relationships.
So how can you avoid this fate, and what will it take to bring your family closer together? There are a number of ways to deal with this problem, but for the purposes of this article, we've divided them into two groups: solutions that involve finding a smaller home and those that don't. Let's get started!
Stay where you are
We get it. You've grown accustomed to your life of luxury, and you simply can't entertain the thought of downsizing. That's ok! There are things you can do that will help bring you and your family closer together, without so much as packing a box or moving a suitcase. Did we capture your interest? Read on!
Engage in family activities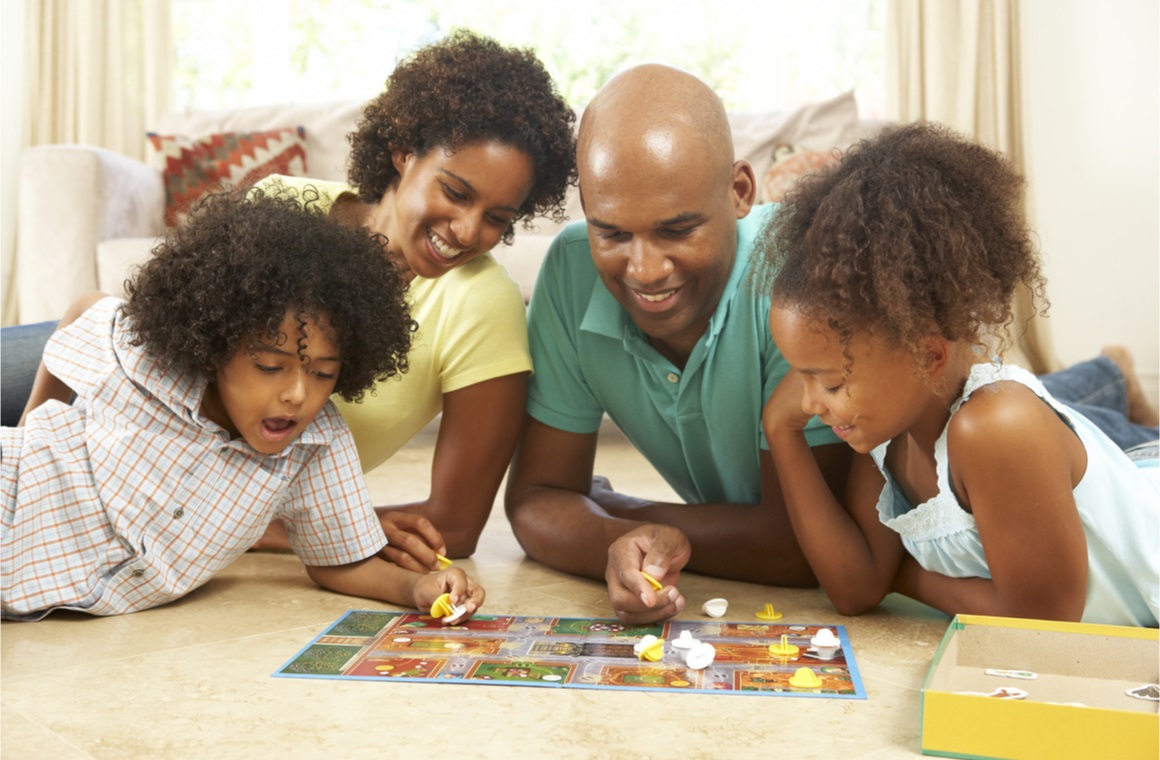 For busy professionals, finding the time to do things with your family can be difficult. Coordinating the schedules of school aged children and a hard working spouse or partner is already challenging; when you try to find an activity that you all enjoy, the task might seem all but insurmountable.
This notwithstanding, family activities are one of the best ways to bring your family closer together, so you're just going to have to buckle down and do your best. With a little time and effort, you might find that it's actually easier than you thought! Whether you find unity in family movie nights or hotly competitive gaming sessions, you're sure to find closeness somehow if you only try.
These activities can be just about anything; you can go hiking or horse riding together, or opt for a more sedentary option like bowling or golf. You could take a family road trip, renting or buying an RV and driving it across the country as you take in the natural beauty of our great country. The options are virtually endless!
Move closer together in your home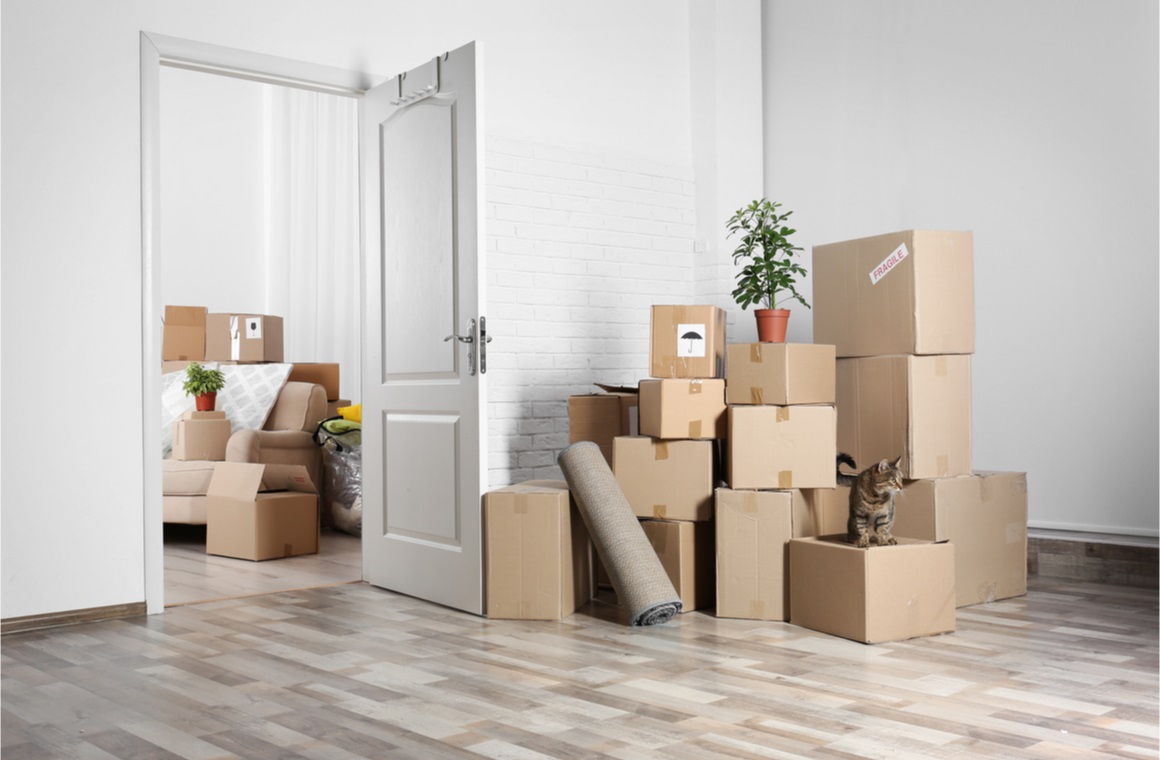 If copious amounts of excess space separate your individual rooms, why not have your family move a bit closer together, turning newly unused spaces into handy guest rooms? This might take a bit of doing, but with a bit of willpower and a healthy amount of grade-A elbow grease, you could be moved closer together in no time.
If you don't have quite that much free space, you could consider having your kids share bedrooms. While they may balk at the prospect of having to put up with an annoying sibling all the time, your kids will no doubt benefit from the chance to learn to live with someone who is close to them in age.
Professional movers are always an available option for those who don't have the time or wherewithal to move furniture and belongings from one room. For a comparatively small fee, these experienced movers will have everything out of the old space and into the new space before you even know it. It's simple and hassle-free!
Set up a rec room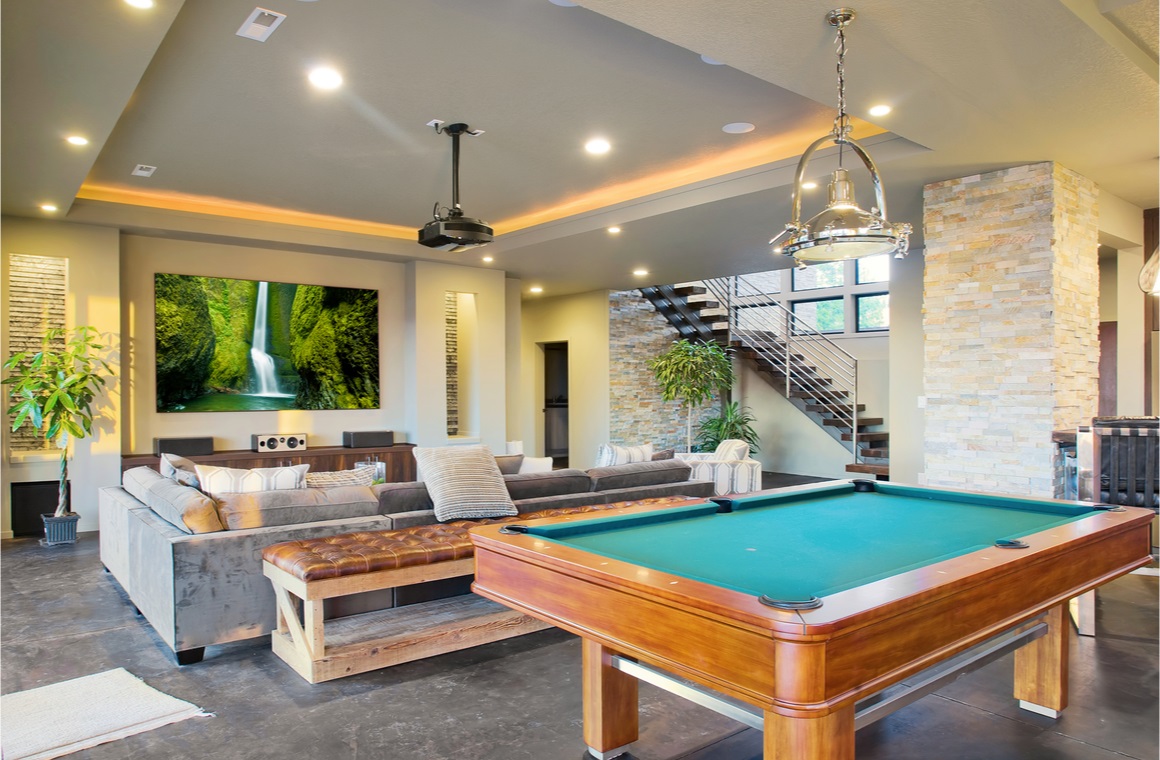 Another available option is always the installation of a rec room. A rec room, (recreational room) is simply a space where table games such as pool, foosball, ping pong and air hockey are combined with other activities such as darts and ski ball, ensuring that you and your family have a roaring good time. If you and/or other members of your family play musical instruments, you can have a home studio setup here as well!
A rec room is a great way to get your family members to interact with one another organically, without causing them to feel forced or pressured into doing anything. Any naturally competitive family members will also have a blast duking it out on the table tennis court or the foosball field, providing family members with a healthy way to resolve conflict. What's more, a rec room is a great choice if you're looking at a basement remodel!
Lastly, a rec room can be a great way to teach your kids the value of sportsmanship and healthy competition. While some kids may naturally be more competitive or less competitive, it's always good to instill a sense of fair play and persistence in them, leading them by example rather than empty words. It may not seem particularly important, but you may see them putting the things you teach them here to good use over time.
Pack up and move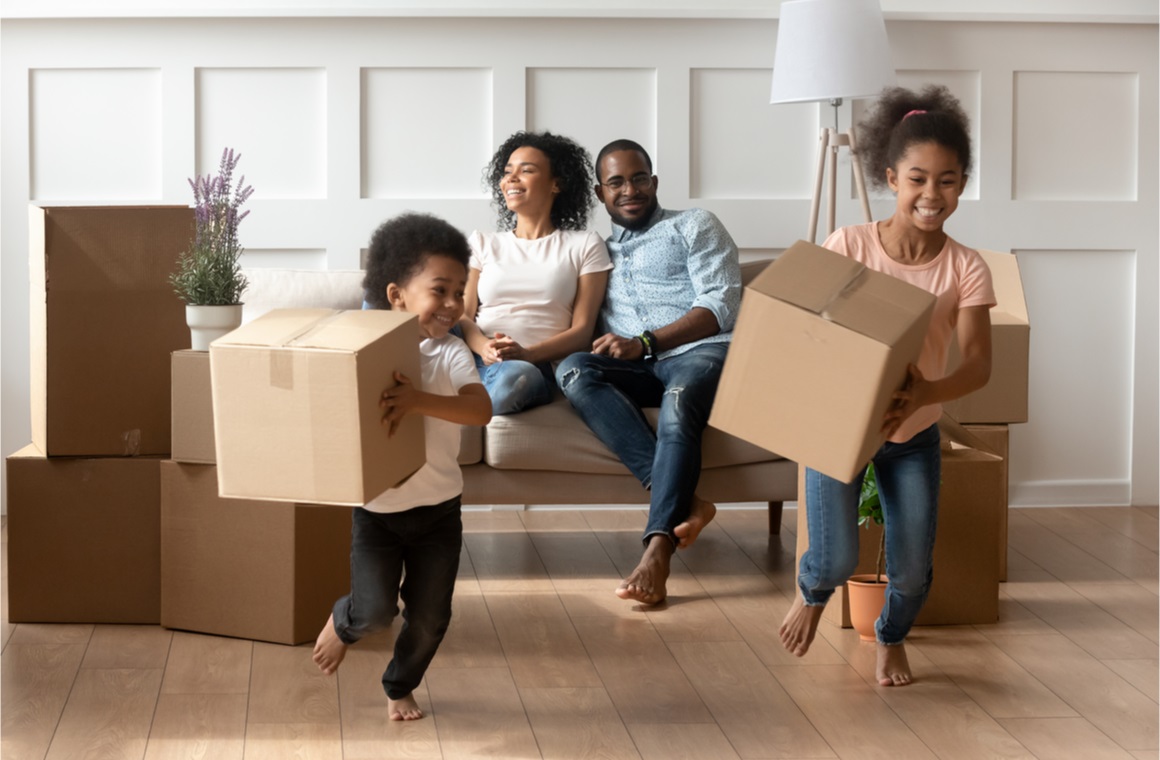 For some, the previous solutions just won't cut it. No matter what you try, the size of your home is standing between you and your family ties. If you've arrived at this conclusion and are willing to consider moving to a more modest dwelling place, congratulations! There are a ton of advantages that accompany moving to a smaller home, in addition to the benefit of being closer to the rest of your family.
When it comes to size, smaller homes are better, plain and simple. They produce fewer carbon emissions, reducing your carbon footprint substantially. They are cheaper, leaving you with fewer worries about mortgage payments and utility bills. They provide you with more leeway regarding location, allowing you to move just about anywhere.
There's a long list of additional benefits that accompany moving to a smaller home, but for families, the most attractive of these benefits is the improved family relationships. When you live in a smaller home, you'll spend more time with your family, and you won't have to worry about never seeing them in your gigantic mansion.
If you're interested in this option, you'll want to go ahead and find a real estate agent in your area. These experienced, knowledgeable professionals are more than willing to help any and all homebuyers with their property acquisition needs, providing you with an easy and carefree moving experience. Whether you're moving across the street or across the country, they're the best people for the job!
Conclusion
With all of this said, we'd like to end this article by telling you that every family is bound to encounter problems in their relationships with one another. While having a big home can contribute to these problems, if you're dealing with similar issues, the size of your house probably isn't at the root of them.
Listen to your family members, and try to connect with them. Go out of your way to show them what they mean to you. You may have to make sacrifices from time to time, but they are the only thing that truly matters on this earth. Material possessions come and go without leaving much lasting impact, but a healthy, happy family is something you cannot undervalue. If you've got that, you're the wealthiest person in the world!