Over the past couple of decades, vacations have become largely uninspired. Usually it looks something like this; families and young professionals book two weeks at a mid-range resort in one of the most popular vacation destinations like Hawaii, the Bahamas or Bali. They spend their time taking guided tours and surfing lessons, all to return two weeks later and continue posting throwback pictures to their social media accounts for the next two years. 
These vacations are fine, of course. There's nothing wrong with a vacation that follows a pre-established routine and formula, if that's how you want to use your paid vacation days. Nevertheless, there are those who eschew these boring, formulaic getaways. For these individuals, a vacation is something entirely different, and a cookie-cutter island getaway just isn't going to do the trick. 
That's the topic we're going to be covering today. In this article, we're going to be going over some out-of-the-box vacation ideas that aren't your typical leisure trip. Some of these ideas are thrilling, some are relaxing, but all of them are an exceptional way to spend those leisure days before the calendar year ends. Let's get into it! 
Not for the faint of heart 
Before we embark on this journey of discovery, we've got to warn you: these ideas aren't for everyone! While some of the entries on this list are more sedated than others, all of them will require you to venture off the beaten path and try new things that may be well outside your comfort zone. If this doesn't sound like your cup of tea, then these ideas might not be for you. 
However, if this does sound like something you'd be interested in, then you've come to the right place. Whether you're an intrepid adventurer with a taste for risky thrills traveling alone or an avid outdoorsman or woman just looking for a place you and your friends can visit once pandemic restrictions are lifted, we're sure that there's something on this list for you. With that said, let's jump into it! 
Court danger at Havasu Falls, AZ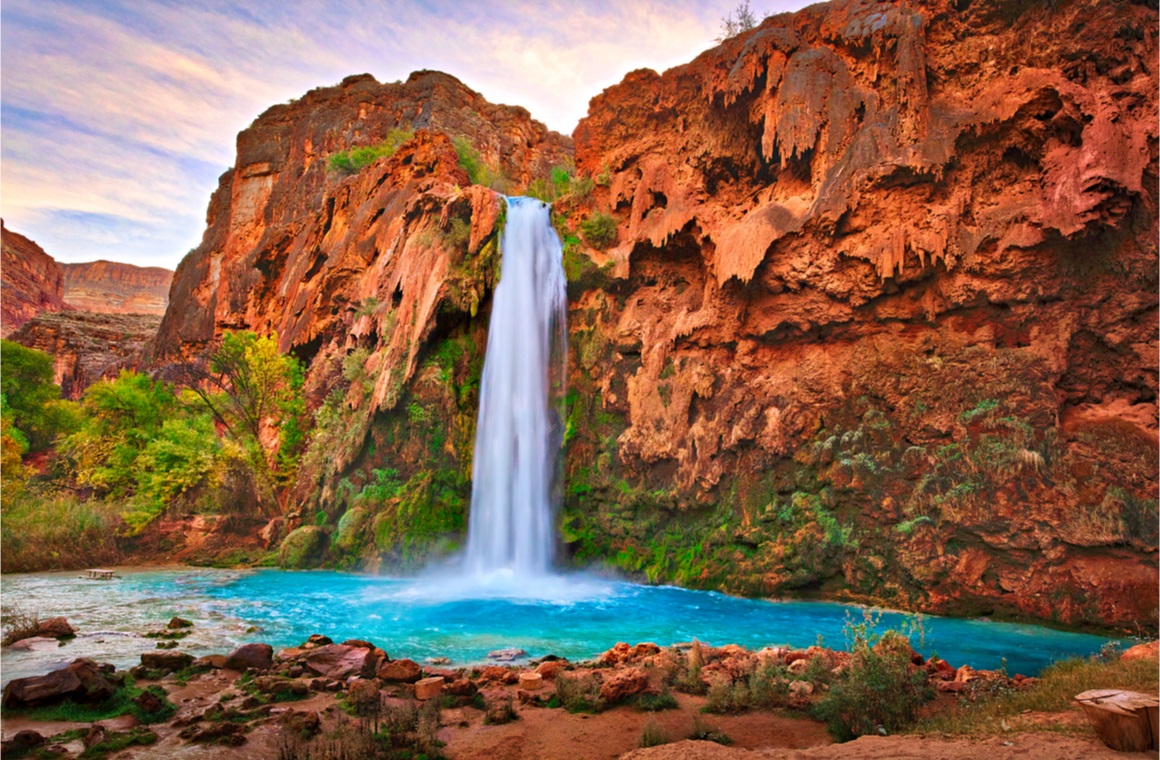 These days, there are plenty of places for adrenaline junkies to get their kicks. Depending on where you go, you can engage in some cave exploring, mountain biking, skiing, surfing and a wide variety of other dangerous but oh-so-thrilling adrenaline filled activities. These are all fantastic options; but what about cliff diving? 
For those willing to try their luck with this risky but ever-so-satisfying activity, perhaps the best place to do so is the gorgeous cliffs above Havasu falls in Arizona. Nestled in a crag along the winding cliffs and caverns of the Grand Canyon, this stunningly beautiful waterfall is the perfect place for a death defying stunt. With a plunge of over 125 feet, there's virtually no comparable cliff diving spot in the entirety of the United States! 
If you aren't quite skilled or experienced enough to tempt fate by taking such an extreme plunge, there's still plenty of adventure to be found here. The basin below the falls is a delightful place to swim, and the surrounding cliffs are perfect for rock climbing and bouldering. And, if you're up for a different type of challenge, there's plenty of camping space near the falls! 
Explore the wild in Yosemite National Park, CA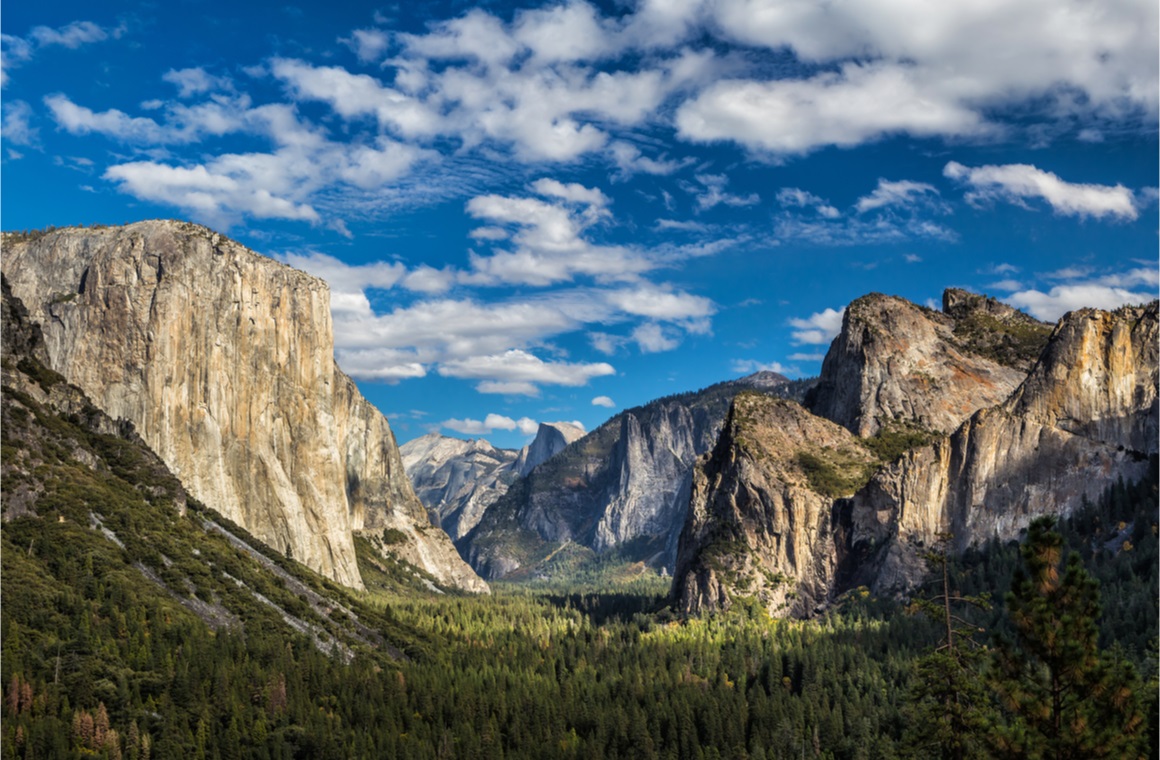 If cliff diving isn't for you, that's ok; we don't blame you. This kind of death defying stunt is not for the inexperienced! Instead, why not spend your vacation in the vast wilderness of Yosemite National Park? With towering granite cliffs and rich, lush forest, this is indisputably one of the most beautiful national parks in the country.
There's just something about camping in nature under the stars that is so immensely satisfying. Being able to simply peek outside your tent and take in the natural splendor of this awe-inspiring spectacle is simply a dream come true. You don't need a tour guide, fancy RV or much else to experience this; just a tent, a sleeping bag and adventurous soul. 
With its vast expanse of unadulterated beauty, there's plenty more to do in Yosemite National Park than just camping. A wide array of hiking trails crisscross the park, making it perfect for bird watching, exploring and running. The streams and rivers in the park are great for fishing, as long as you abide by the relatively lax fishing regulations. 
Experience the aquatic world in Key West, FL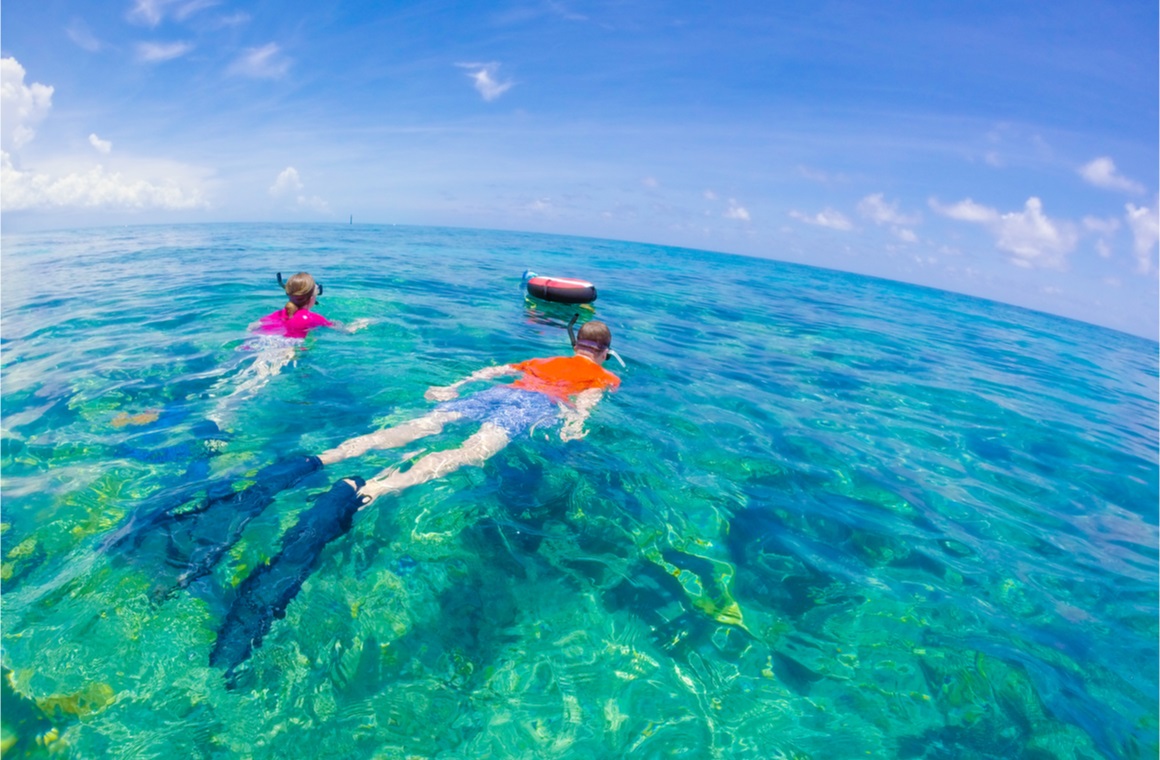 Ok, ok. This one isn't quite as far off the beaten path as the other entries on this list. Millions of tourists visit Key West each year, and it's hardly an unpopular tourist attraction. Nevertheless, while most of those tourists will be spending their time in luxurious beachside resorts sipping cocktails, you will be exploring the vast aquatic spheres just under the surface of those rolling blue-green waves. 
You see, the reefs off the shore of Key West are among the most biodiverse underwater ecosystems in the entire country. There are thousands of species of fish, coral, crustaceans and other aquatic creatures paddling, crawling and swimming around just under the surface. Once you plunge beneath the surf, you'll find such a vibrant variety of life that it's liable to take your breath away! 
In this silent but exquisite world of wonder, you're best off using SCUBA or snorkel gear to get a closer look. While snorkeling is easier and more accessible, you will be limited to staying near the surface. SCUBA diving, on the other hand, requires training and a special certification, but allows you to dive to much greater depths and see things close up. The decision is yours! 
Delve into the cityscapes of New York, NY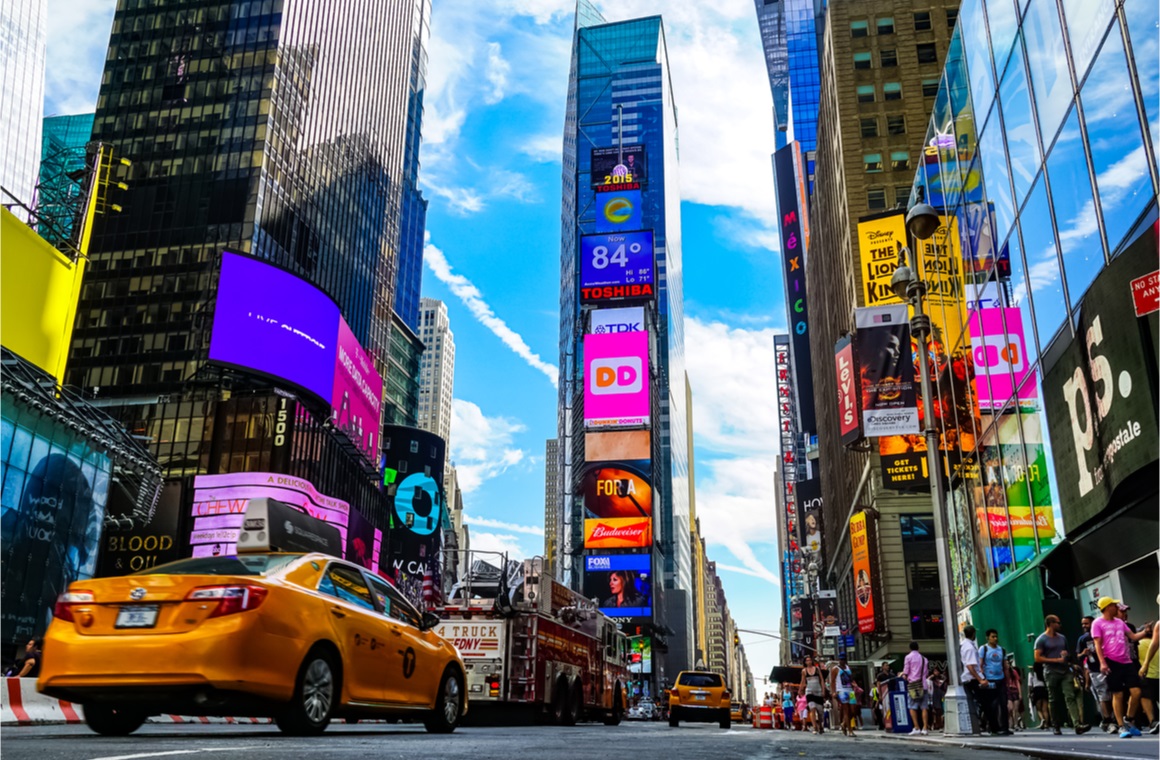 There are few places as heavily populated, frequently visited and widely known as New York City, the Big Apple. This sprawling metropolis is known worldwide as one of the most multicultural cities, in addition to its many other accolades. However, one surprising thing is how seldom people vacation here! 
While there are certainly many tourists who come to see New York's landmarks each year, this city is more than just the sum of its tourist attractions. There's so, so much more to it than that! Whether you're judging based off of its wide array of attractions, exceptionally rich local cultures and simply delicious food culture, this city is the perfect vacation destination for an inquisitive, active mind. 
There's so much to do here, from the delicious array of foods you'll find at vendors and restaurants scattered across the many boroughs of the city to the clubs, bars and lounges in which music history has been made. It's got good music, good drinks, good food and good people; what more could you want from a vacation destination? 
Immerse yourself in southern history in Nashville, TN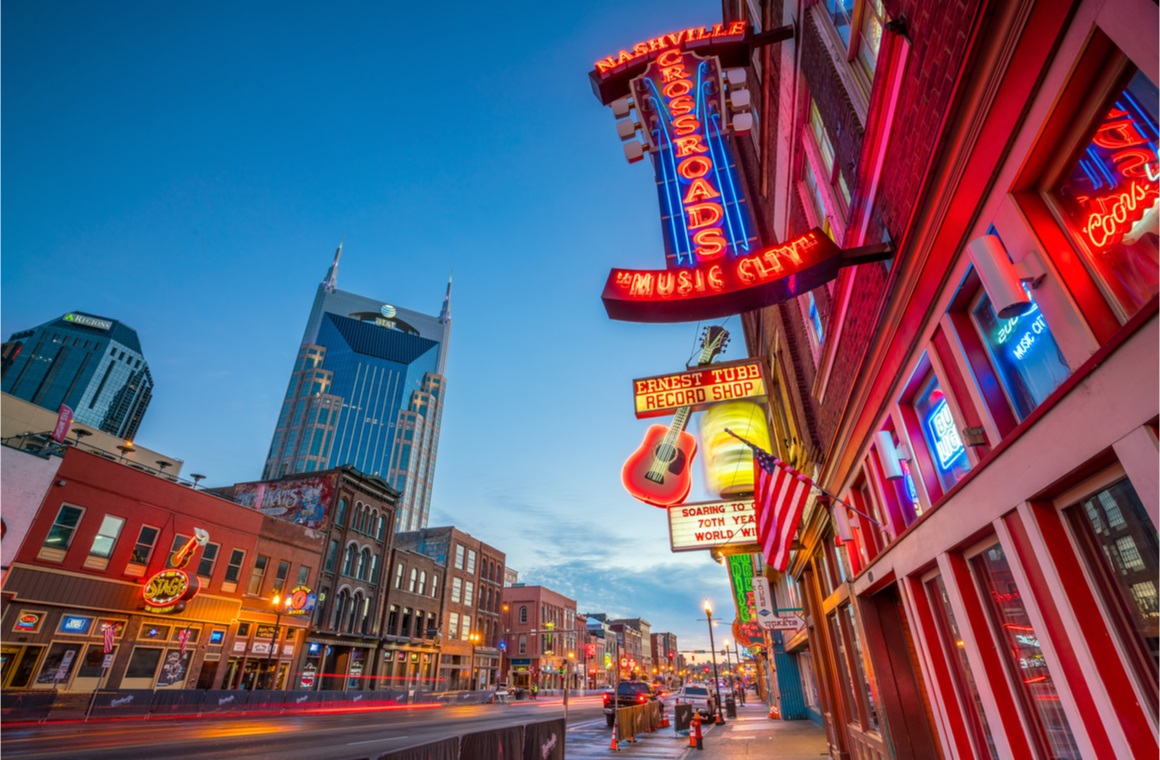 When you think of Nashville TN, what's the first thing that comes to mind? Do you think of rockabilly legends like Johnny Cash and Waylon Jennings? Maybe the music industry springs to mind in your case. Or is it the Grand Ole' Opry, the stage that has borne witness to the rise and fall of countless country music stars? 
All of these are valid connections that you might make, but there's a whole lot more to this city than just its rich music heritage. Sure, that makes for some interesting exploring, but the history of Nashville runs much deeper than just that. Battles have been fought here, fortunes won and lost. Millions of lives have been lived here, each and every one of which has made the city what it is today. 
There are a wide variety of great ways to immerse yourself in the history of the city of Nashville TN. You can visit the Tennessee State Museum for a broad overarching view of how things happened, or you can simply talk to one of the old timers you're likely to meet if you venture a bit off the beaten path. Either way, you're sure to have a ball! 
Conclusion
With all of this said, we think it's clear to see that there's plenty to see and do once you explore the world outside of guided tours and designated tourist attractions. These vacation ideas might take you a bit outside of your comfort zone, but that's ok. The only way to grow as a person is to push yourself and explore new and unfamiliar things. Once you start, you won't be able to stop! 

If you find yourself falling in love with one of these incredible places, why not look into moving? Find a real estate agent in the area you want to move to and simply see what's on the market. There are few better ways to start fresh than simply moving to a new place with new people. Who knows? Before long, you might just be calling one of these beautiful areas home!