We all want to know that we have the best place to live in the world. But what is it? The truth is, there's no one perfect spot on earth. Every country has its pros and cons, and you need to find what suits your needs best.
What are some of the things you should consider before moving? Well, how much money do you make per year? How many hours a day can you work or study without affecting productivity? What kind of weather do you like best – hot or cold, wet or dry, beachy or mountainous? Do you prefer a city with a lot of green space or more of an urban setting around your home for jobs and entertainment options?
Just like you, I am looking for a place to live. Whether it's in the city or country, near water or mountains, I want to find the perfect place for raising my family and where we can be happy. This blog will showcase some of the best places on Earth, ranked by happiness and livability standards (according to The Economist), and one of them might be the right place for your needs.
Adelaide, Australia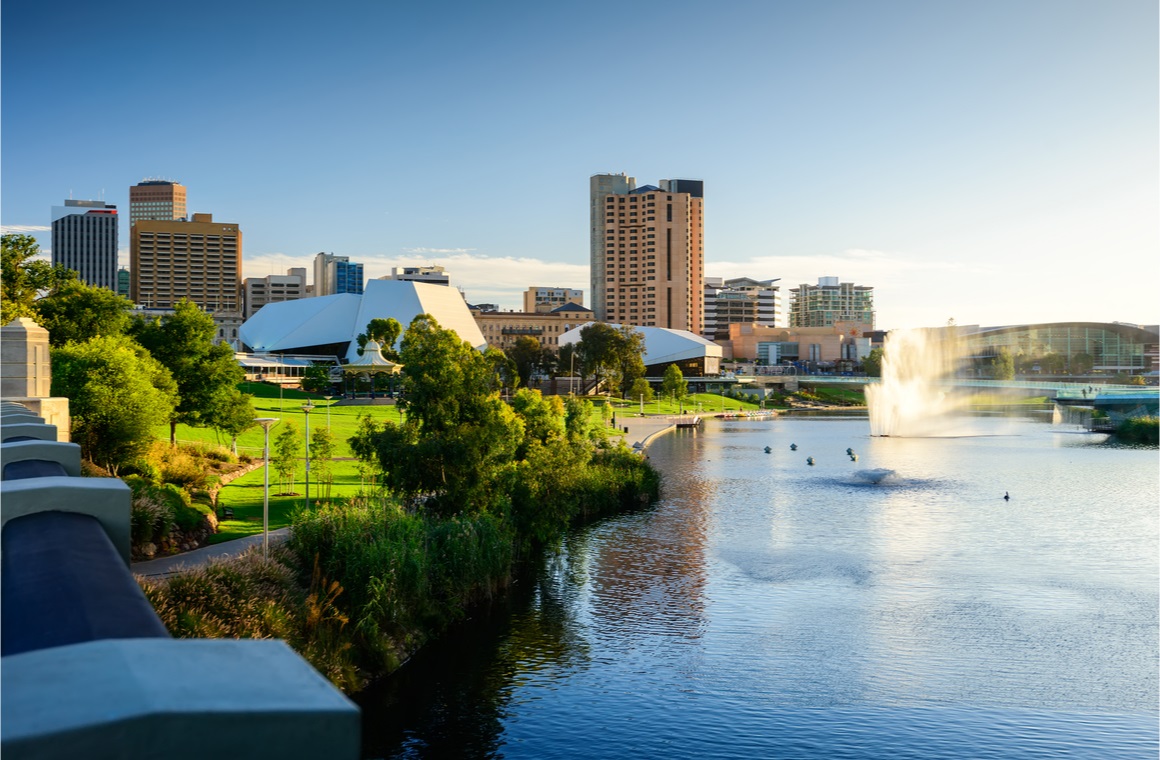 With a score of 100 (the highest possible score) for education and healthcare received by the Economist Intelligence Unit, the city of Adelaide, Australia ranks high on our list of best places to live in the world. The capital city of South Australia is located between the beautiful Gulf St Vincent and Mount Lofty Ranges, and it stretches for about 12 miles from the coast to the foothills of the mountains.
The city is known for its world-class vineyards and natural wines, and the southern coastal city is considered by many one of the greatest places to take up permanent residence. Both the availability and the quality of the healthcare and education system are two reasons why people love this city so much. On top of that, you have the town's pristine beaches, along with world-class restaurants, modern infrastructure, and one of the best cultures and environments. Of course, you could argue about the pros and cons of beach living; however, Adelaide manages to integrate the coastal lifestyle within your typical urban environment, so you can find exactly what you are looking for.
Adelaide is also a cost-effective city compared to some other Australian cities like Sydney which is 16% more expensive, and Melbourne has a 13% higher cost of living. Most students have an average living cost between $350 to $700 depending on the varying lifestyles. Overall, Adelaide excels in providing the best quality of life, which is why it ranks so high on our list of best places to live in the world.
Tokyo, Japan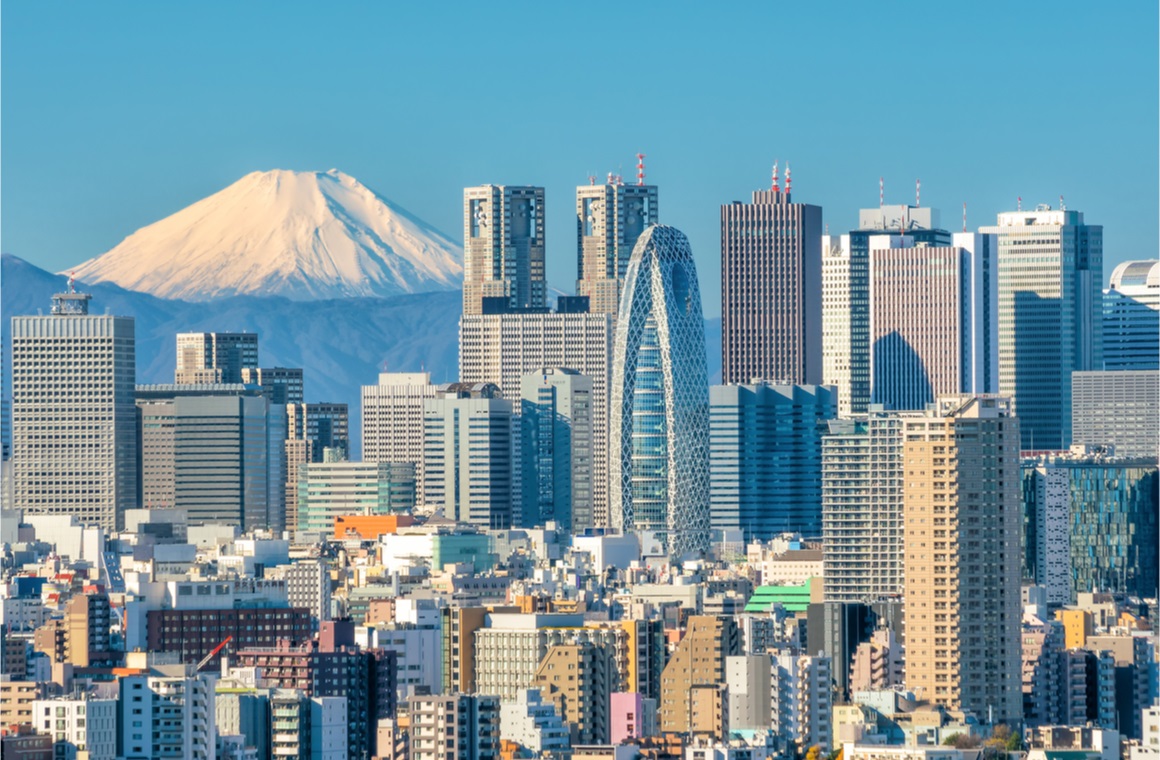 There are plenty of reasons to love Tokyo and to live here. The city excels in many regards, and for many years Tokyo was and remained one of the safest cities in the world and one of the foodiest cities with more Michelin star restaurants than any other place on earth. There are endless means of entertainment and attractions in Tokyo, which makes it one of the most lively cities, a place where you can never get bored. From museums, restaurants, parks, events, and many others – there is never a shortage of entertainment.
Did we mention that Tokyo has one of the best transportation systems in the world? Its speed, convenience, and timeliness are known far and wide, and a one-minute delay will warrant a humble apology from the train conductor. The excellent transportation is also why many residents don't own a car or even a driver's license.
Aside from its excellent infrastructure and convenience, Japan is known for its fascinating history and culture that is alive and well in Tokyo. The city is rife with temples and shrines, and many forms of Buddhism are being practiced in the city. Considered one of the cleanest cities in the world, Tokyo is not all about skyscrapers and subways. The parks and historical hikes also give a sense of cleanness, and the city has easy access to the sea, the forest, and plenty of mountains.
As far as expenses go, Tokyo might be cheaper than you think. You could spend a lot of money since there is no shortage of places to shop until your wallet is flat. Living in high-rise apartments in Azabu with a diet consisting of entirely imported groceries will surely be a costly lifestyle. However, Tokyo's not nearly as expensive as its reputation suggests, especially if you eat like a local and cater towards a similar lifestyle. Soon you will find out that your yen stretches much further than it would in a city such as London or San Francisco.
Charleston, South Carolina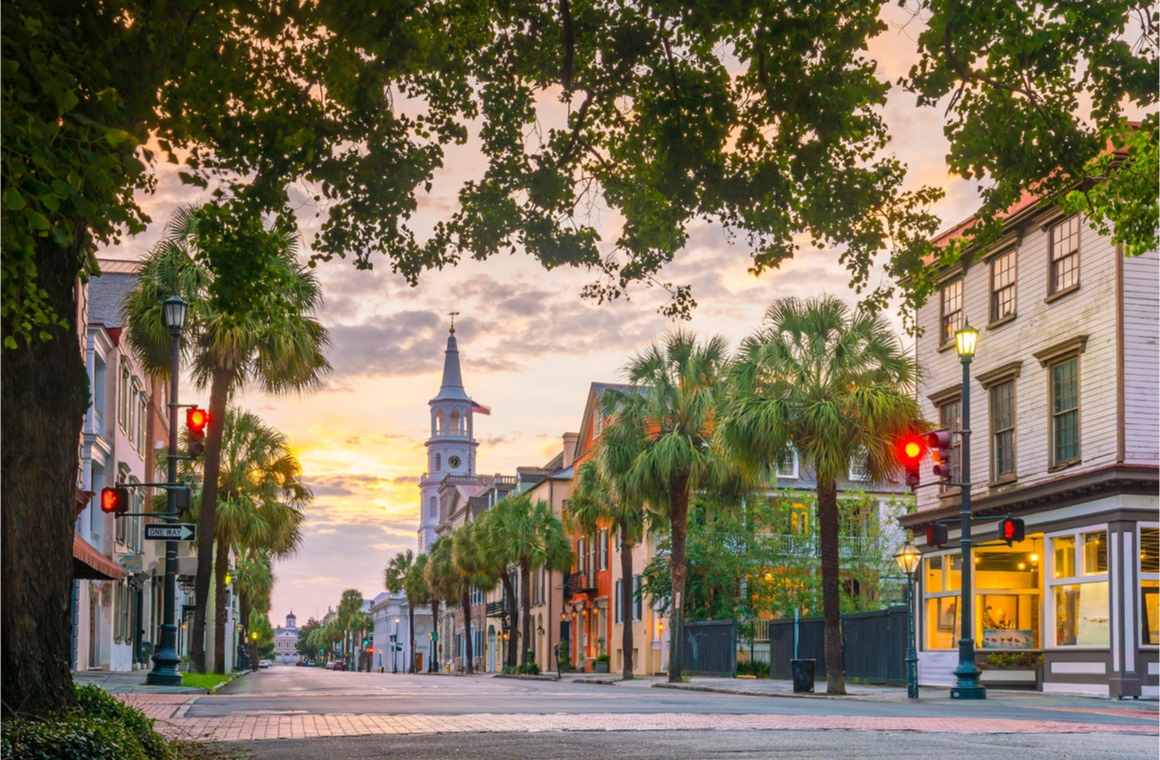 The USA has its fair share of popular cities to visit and live in, and one of those cities is Charleston from South Carolina. Considered one of the friendliest cities in the US, hospitality is a way of life in the city of Charleston SC. Residents aren't the only ones who love Charleston because people from all around the world visit the city every year for the unique taste of Southern culture. Voted as one of the best cities in the world for travel and leisure, Charleston is exceeding expectations and is a remarkably dynamic place.
The city is a historical haven. It is the oldest city in South Carolina and one of the oldest cities in the US. It retained some fascinating aspects of its history. Nicknamed the Holy City for the religious freedom founded on the peninsula several hundred years ago, the city is filled with historical attractions. From the cobblestone streets and churches to the iron gates and front steps, everything tells a story about its history and culture.
Aside from its appeal to tourists, the city of Charleston SC is one of the best places to live in the US for multiple reasons. With perfect year-round weather and being surrounded by waters, the city offers plenty of opportunities to engage in water activities and beach fun. Residents can easily build a strong future in Charleston because the area offers impressive schools, low living costs, and a thriving economy. If you ever think about relocating to the city, don't hesitate to contact real estate agents in Charleston SC, for more information about the housing market in the area.
Copenhagen, Denmark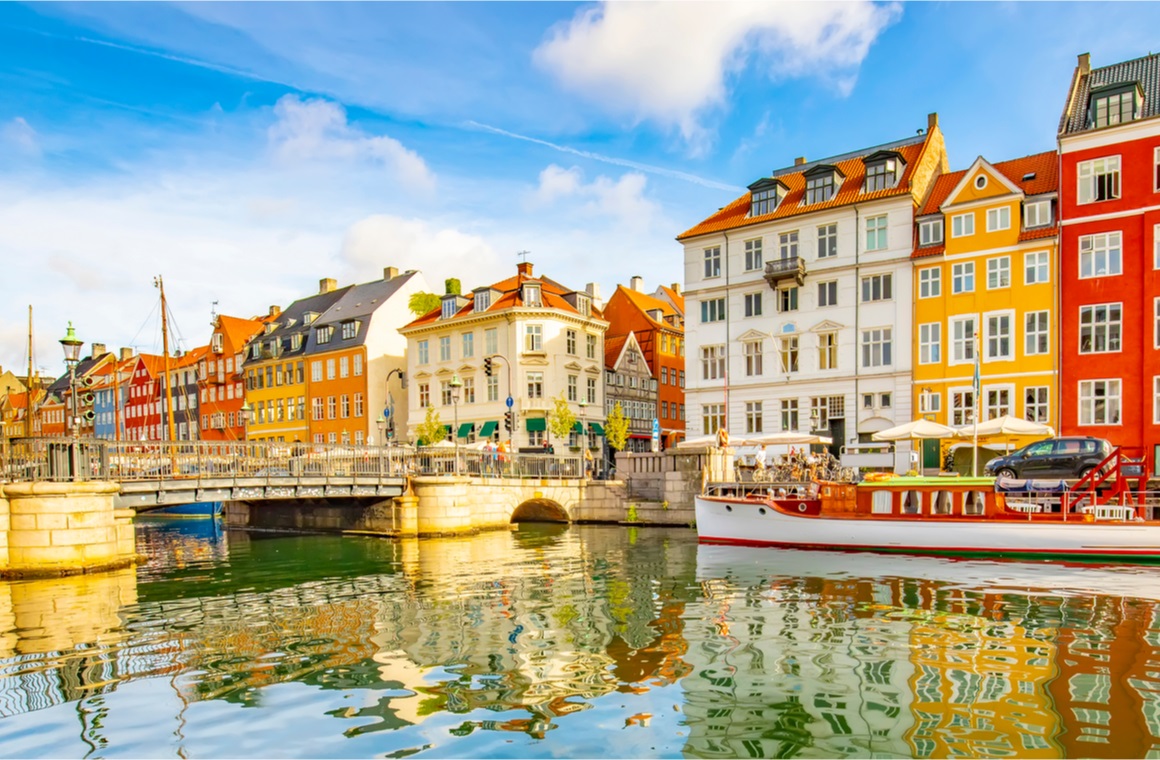 Considered one of the world's best cities for expats, there should be no surprise that Copenhagen is one of the best places to live in the world. Despite its relatively high cost of living, the citizens enjoy one of the best education systems, tons of free parks, and art galleries. Copenhagen is known for its perfect scores in infrastructure, which has to do with the city's excellent bike paths and bridges and the launch of the City Circle Line, the metro line that includes 17 brand new stations.
Copenhagen is the only city in the world where bikes outnumber cars, and it is the only place where you can get into bike traffic problems. Copenhagen is also known for its diverse population, and people from all over the world live here. You can meet people from all cultures and backgrounds since Copenhagen is one of the top destinations for people who come here short or long term.
The city is also known for its high quality of life, with some of the best working conditions in the world, high salaries, and a well-established welfare system that helps locals and foreigners. Also, the city offers a comfortable living environment where everyone speaks English, 24-hour buses and metro lines are available for super easy commutes, and crime rates are low.
Copenhagen is also known for its New Nordic Cuisine, which has become a trend in several countries. If you like to stick to the classics, you won't be disappointed with the city's culinary offerings. Also, the capital of Denmark brims with cultural events throughout the year. The city is never boring and always vibrant and lively with all the music, film, and art festivals held throughout the year. Don't forget that some of Europe's largest music festivals, like Roskilde and Copenhell, take place here, so don't miss out on them.
Vancouver, Canada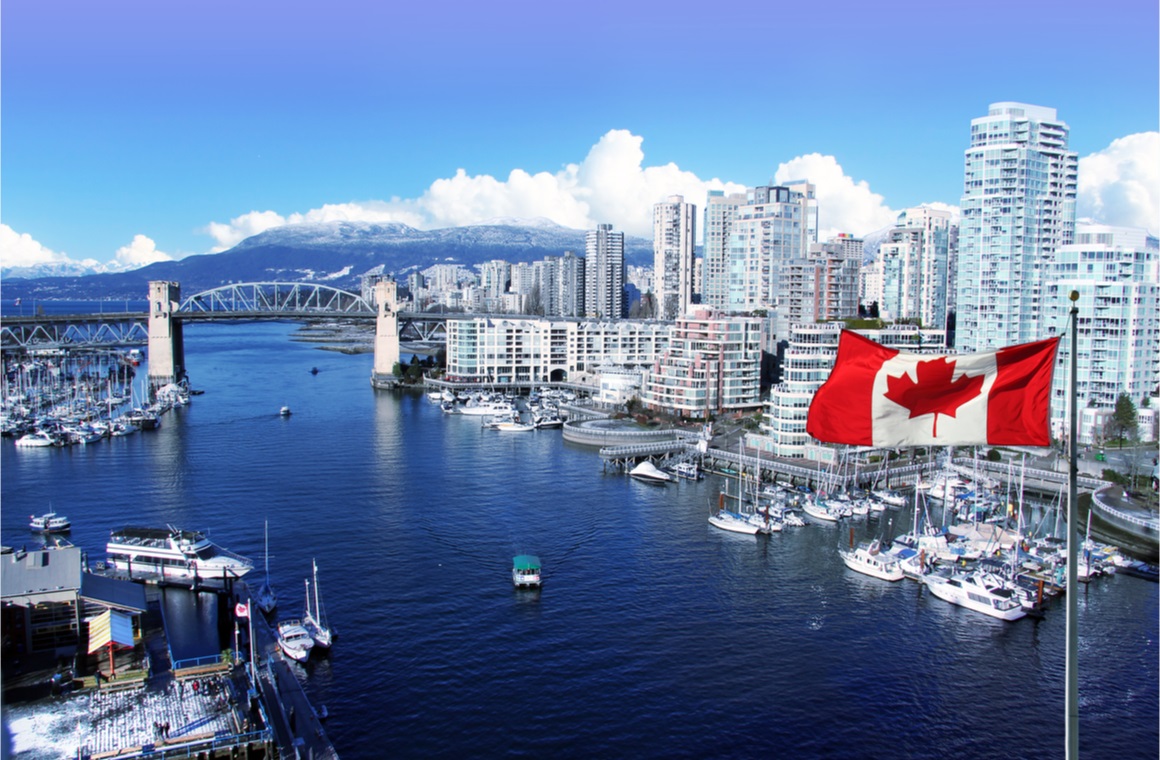 With a rating of 97.3 out of 100 for healthcare, culture, education, and environment, Vancouver is considered by many residents and tourists one of the best places to live in the world. From 2002 to 2010, Vancouver earned the number one spot on Global Liveability Report. Expats and travelers are drawn to the city for its museums, parks, shopping, and its delectable cocktail and culinary scene.
Vancouver gained even more popularity after the 2010 Winter Olympics, and it is known for being a vibrant place with pretty views and a slow-paced lifestyle. Vancouver has all the perks you would get from living in a major global city, from great nightlife, diverse restaurants, plenty of great shopping options, and many others. The city has its work-life balance just right, and the vast snow capped mountains in the background make for the stunning scenery.
The city managed to perfectly integrate the symbols of city life with nature, creating a picturesque and unique place that is a joy to walk. Everything is just right in terms of views and the urban environment, from the stunning backdrops and the seaside harbors to the vast building in the downtown area.
The city lights up in all its glory at night, and nature lovers will shortly fall in love with Vancouver since it is an excellent place for hikers and nature exploration. Winter in Vancouver brings a lot of snow, and it creates the perfect winter wonderland where all your favorite winter activities and sports are available. Vancouver is considered by many the ideal place for its friendly people and diverse communities, and it has pretty much everything you would need to lead a great life. That is why it has been ranked multiple times as one of the top worldwide cities for liveability and quality of life.
Conclusion
We live in a beautiful world, and each place has its own characteristics and charm. Not one place is perfect, but certain cities get as close as possible to perfection. Through this article, we have highlighted some of our favorite places to live in the world. Everything from costs, quality of life, infrastructure, and attractions to job opportunities, education, and culture, are all things that set these cities apart and make them some of the best places to live in the world.
Do you agree with our list? What do you think are the best places in the world to live? Let us know in the comment section below.