Do only aged and wise hippies live in Vermont? Have all young adults left the state by now? Can you eat anything without syrup? We're here to convince you not to believe one single word about these tired cliches people concocted about The Green Mountain State. Let's plunge into mind-bending facts and trivia regarding the glorious state of Vermont. Thus, you can decide whether it's worth visiting and moving to the place that champions "Freedom and Unity"!
The state features some excellent housing options for the people interested. Due to its thriving housing market, booming economy, lively job market, and countless natural beauties, Vermont has attracted many newcomers. Settling down in Vermont has never been easier with expert local real estate agents. Realtors work around the clock to bring you the latest listings of cost-effective real estate for sale and rent in Vermont. Pick a property with a beautiful mountain view and occupy it at your earliest convenience! So what's stopping you from contacting top-tier realtors in Vermont?
Discovering Vermont is love at first sight.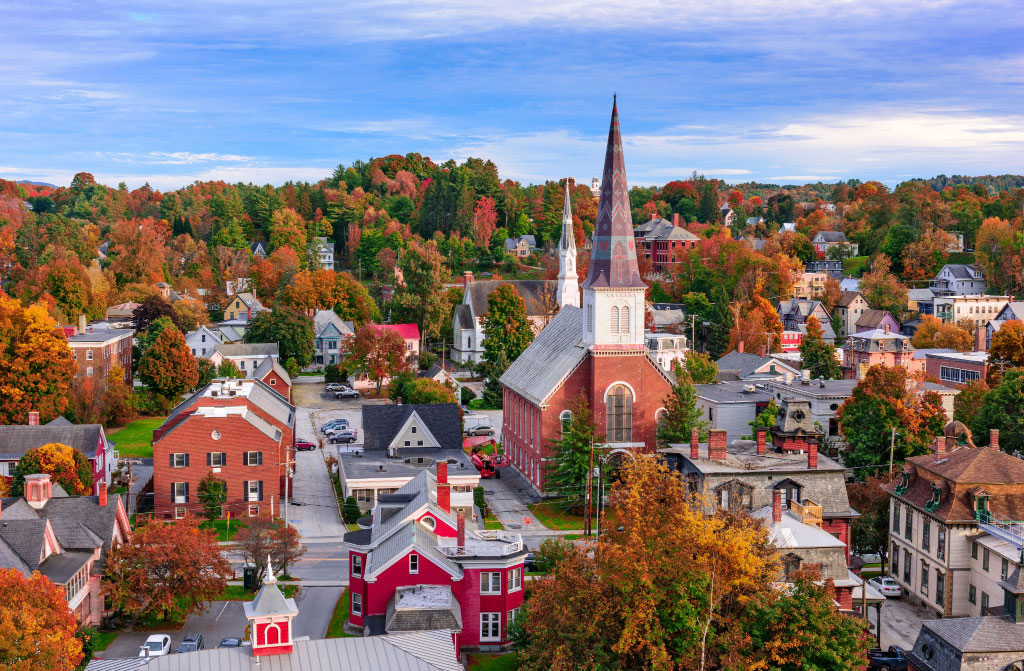 The truth be told, Vermont proudly (and with an exquisite sense of humor, we might add) has embraced some of the old cliches people formed over the years. Vermontians invented funny slogans, such as "I scream, you scream, we all scream for maple syrup." Then they expressed their love for Canada, "Keeping Canada at Bay since 1791." And check our favorite, "Too Liberal for the Kennedys"!
Find "The Boutique State with a Megastore Attitude" in the New England region! It borders Quebec in the northernmost area, Massachusetts to the south, New York in the west, and New Hampshire in the eastern parts. Did you know that Vermont is the second-least populous state in the US, with 643,077 residents? According to the 2021 census population, only Wyoming came last after Vermont. So you won't find any Vermont cities in the top seven most crowded US urban areas.
Vermont boasts plenty of green places to discover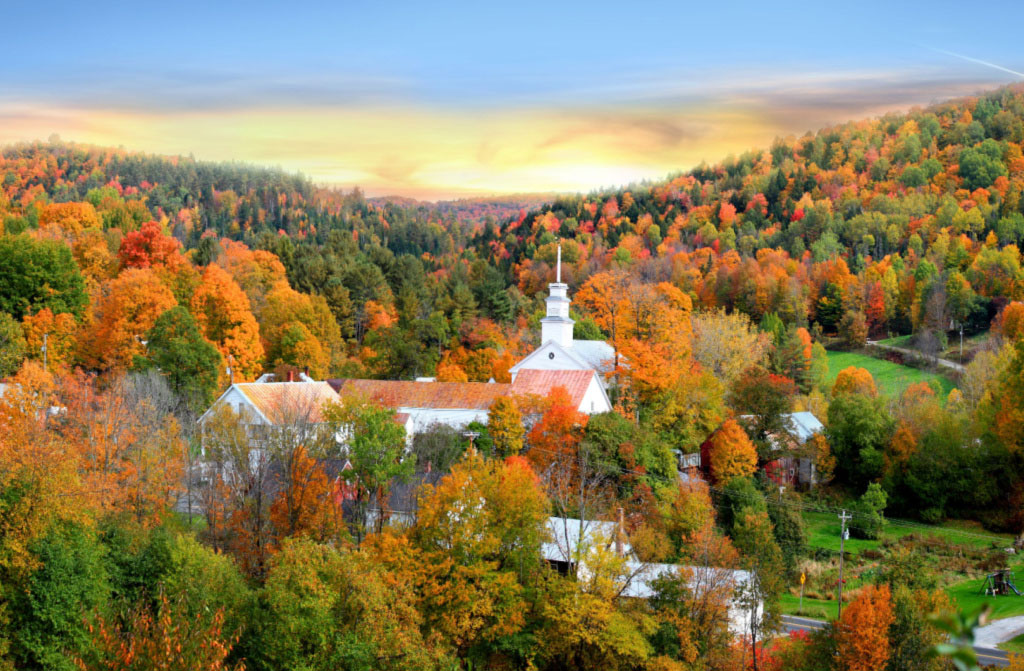 Once you give this formidable state a chance, you'll bump into numerous best places to visit in Vermont in winter and summer. Vermont features mostly rural regions with farmlands, the best farmers markets in the US, copious trees, and mountains. Actually, the state is similar to an enormous postcard filled with scenic beauties begging you to take a picture. Perhaps only Montana's open plains and majestic mountains can pick up a decent fight against "Vermawn."
The change of seasons doesn't affect tourism because each season provides visitors with something genuinely unique. Undoubtedly, there's no shortage of beautiful and haunted places (yes, you read that correctly) to visit in Vermont with our family and kids. And let's not forget about romantic things to do in Vermont with gorgeous mountain cabin getaways!
For starters, fall is a joy to behold as the leaves turn their glorious colors. Winter in Vermont is a delight for skiing fanatics. And lastly, spring and summer offer an abundance of festivals and gorgeous outdoor activities, such as campfire cooking. But you can always visit historic cities and towns in Vermont, such as Plymouth Notch, Windsor, and Springfield.
Are you ready to explore the best places to visit in Vermont? Also, discover fun things to do in Vermont not to be missed!
Woodstock, the mountain town at your feet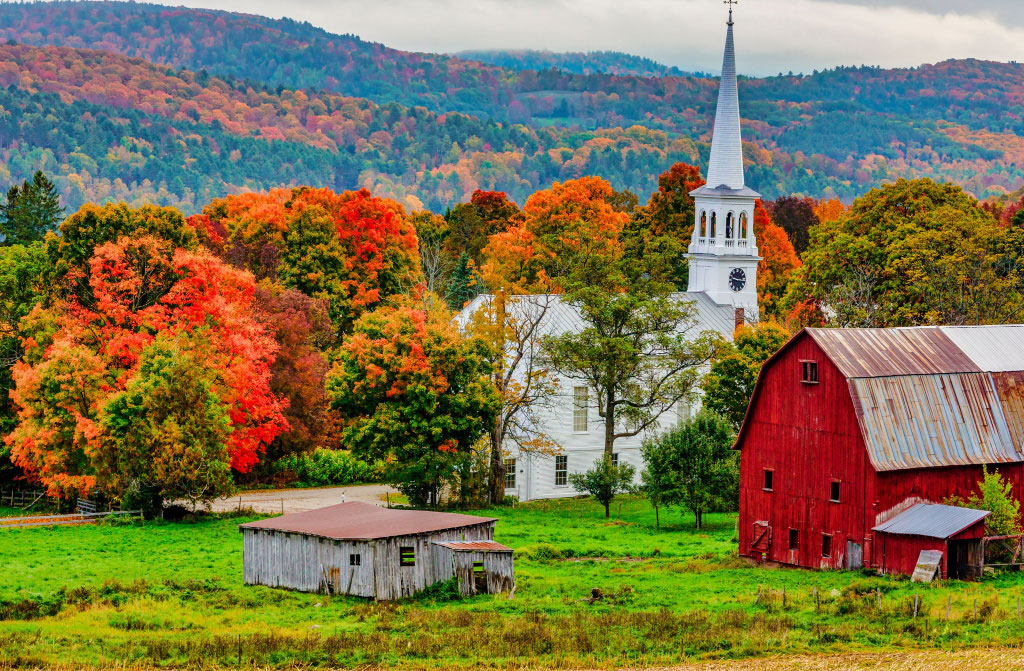 Uncover the hidden gem called Woodstock, a charming little mountain town that excels in drawing more and more tourists as years go by. Suppose you're searching for the ideal New England location just for a breathtaking weekend getaway. Then, Woodstock will provide you and your family with cool things to do in Vermont. In addition, you can bring your soulmate to dazzle them with mindblowing romantic things to do in Vermont! The mountain town provides visitors with lavish and unforgettable accommodations, such as Woodstock Inn & Resort.
In the summer, Woodstock showcases plenty of things to do in Vermont for hiking, biking, fishing, and shooting addicts. Visit the Green Mountain Horse Association's venue for organizing diverse equestrian events. You can befriend a horse there and try them out on trail rides. Undeniably, Woodstock features many must-see museums and historical sites, such as the trendy Marsh-Billings-Rockefeller National Historical Park. One of the most dazzling American national parks displays unique opportunities for spring hiking, an excellent way to discover beautiful landscapes and historical heritage.
Many consider Woodstock one of the best places in Vermont to visit in winter because they can explore great winter family- and kid-friendly activities. Downhill and cross-country skiing, snowshoeing, and sliding are all available to recharge your batteries.
Behold the mesmerizing Quechee Gorge!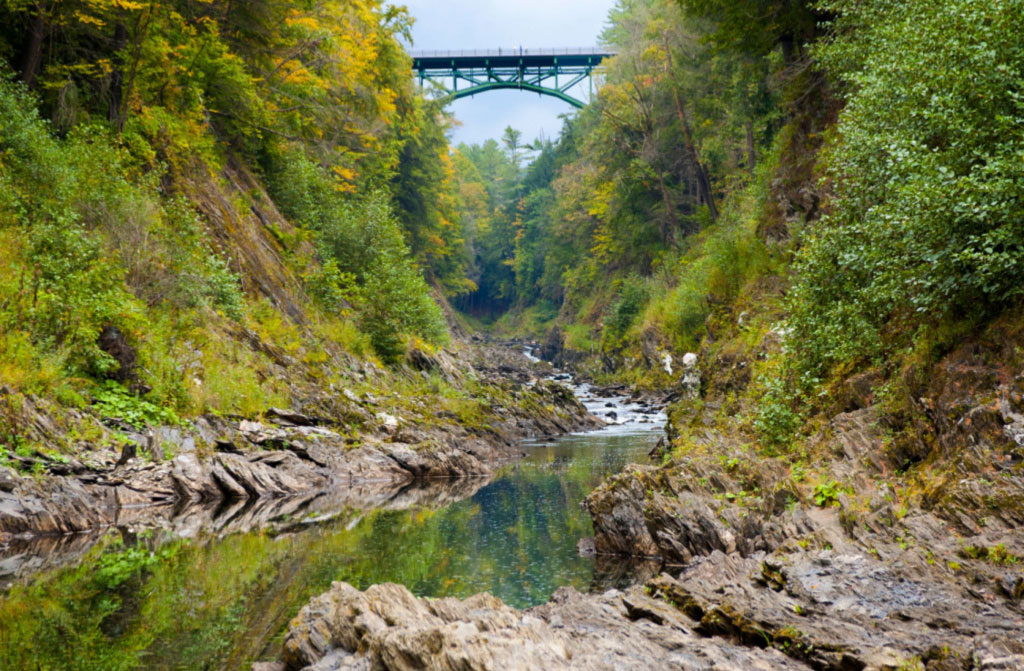 Quechee Gorge is a state park located along US route 4, offering tourists astonishing landscapes along the Ottauquechee River falling more than 160 feet below. Did you know that it is the deepest gorge in the United States, generated by glacial movement approximately 13,000 years ago?
With an adventurous trail along the gorge, hiking beginners and professionals will find plenty to sink their teeth into. The Gorge hosts swimming holes and tiny waterfalls. Catch your breath at a picnic area, large playing field, or campsite. Keep in mind the do's and don'ts when in nature, though! Once at the site, you must not skip the Quechee Gorge Village Vermont Antique Mall and the Vermont Institute of Natural Science, either!
Taste crazy flavors at Ben and Jerry's Factory in Burlington!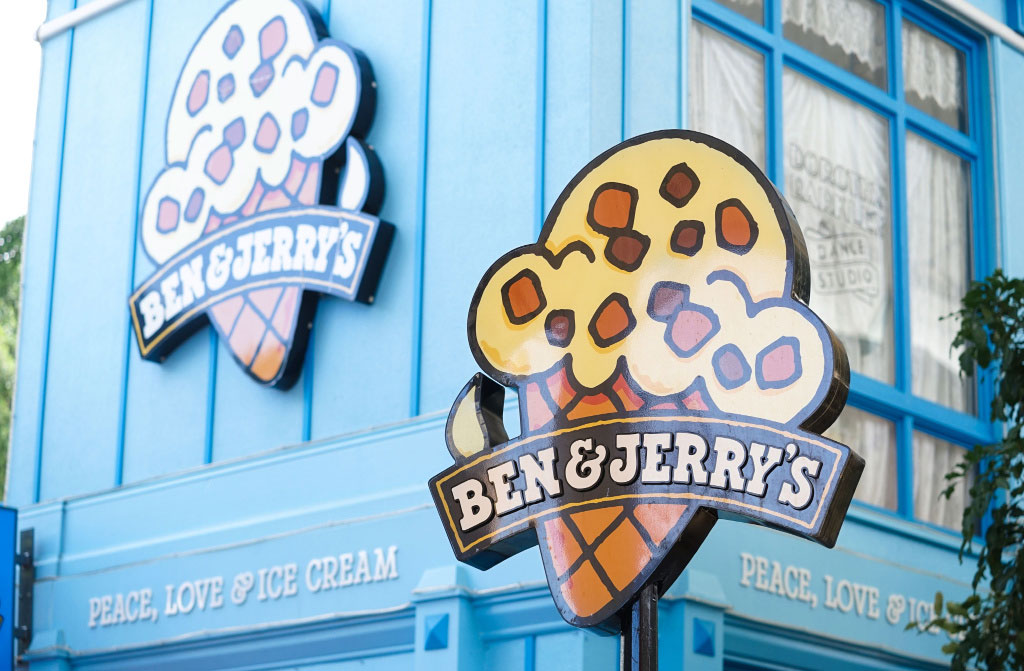 Do you love ice cream? After visiting arguably the most significant ice cream factory in Vermont, you will be an avid fan of this delicious frozen dessert. But first things first. You'll find the town of Burlington on the shores of Lake Champlain. Therefore, you won't miss out on cool water activities in Vermont. Besides taking a thrilling tour of the factory, you can prepare your own ice cream! Fun fact: they can make 400,000 pines of ice cream daily! Why don't you try their specialty, the maple walnut ice cream? However, you'd better watch out for those calories! And we haven't mentioned the Flavor Graveyard yet, featuring ice cream no longer on the shelves!
We must warn you, though. The state's largest city, Burlington, hosts the haunted University of Vermont, serving as a hot spot for paranormal sightings.
You should see Champlain Islands, only 30 minutes away from downtown Burlington featuring the most fun things to do in Vermont in the summer! The islands form an archipelago of about thirty miles long dividing New York and Vermont.
Manchester is the summation of Vermont's best aspects.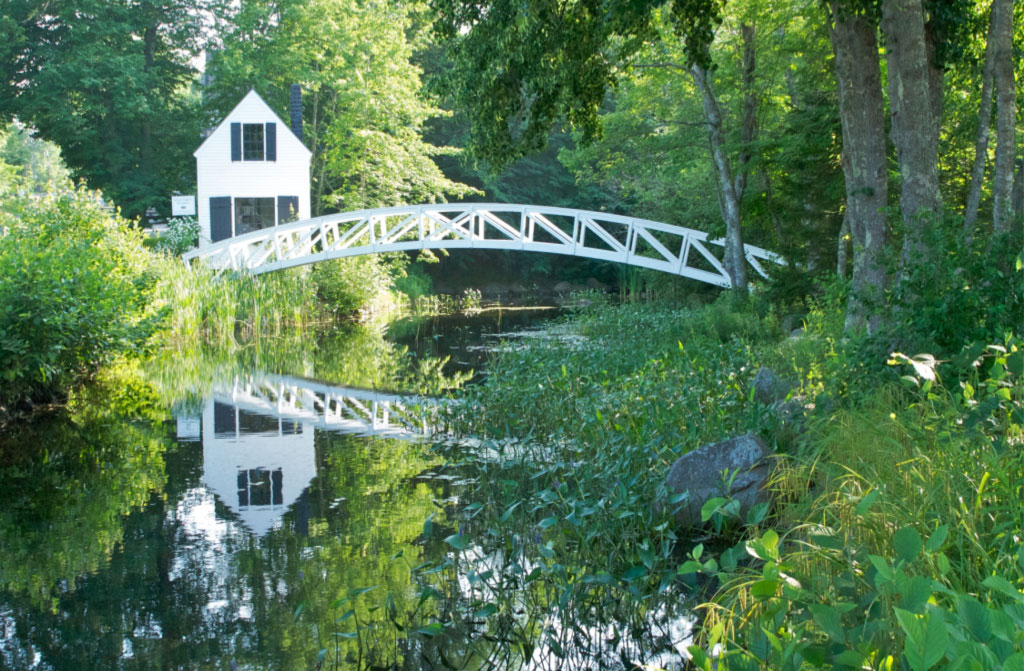 Located in the majestic Green Mountains, Manchester offers the most concise Vermont experience you'll ever need. Though it may seem secluded at first, the cute and simply irresistible town is highly recommended as one of Vermont's most beautiful places to visit. Backroad discovery and seasonal tours will serve you with Vermont specialties, such as exploring Alpaca farms, maple shacks, and the Norman Rockwell Exhibition. Furthermore, you can visit Hildene, the Lincoln Family Home, and the Manchester Historical Society.
The Bromley Mountain Ski Resort, one of the essential best places in Vermont to visit in winter, features an abundance of winter activities and fun things to do in Vermont with kids. For example, you can ride a sleigh or even ice skate. You won't be able to take your kids away from those pristine and fast ski slopes!
Check haunted places in Vermont (if you dare)
The Green Mountain State has established a reputation for paranormal activities. If you're into spooky stuff, we can recommend a couple of haunted places in Vermont to visit.
Don't strike up a conversation with this ghost!
First and foremost, you must visit the Gold Brook Covered Bridge in Stowe, VT! Emily's Bridge (as locals refer to it) was built in 1844 and has been sending intense chills down our spines ever since. Legend has it that Emily, only a teenager, was about to marry in the 1920s. However, her groom never appeared. After her mysterious disappearance, locals saw her wandering around the surrounding area and even attacking unknowing passers-by crossing her way. Here comes the kicker, though. Though her fate has never been confirmed, people believe that Emily met her demise on the wooden bridge.
Suppose her story intrigues you, and you wish to uncover the whole truth. In that case, we suggest you spend the ultimate spooky Halloween there! Because there's something sinister lurking there in the shadows. Abnormal electromagnetic field radiations, disquieting electronic voice phenomena, and photo apparitions registered in the neighborhood confirm our theory: ghosts do exist here!
Unholy soldiers are marching on Tunic Road.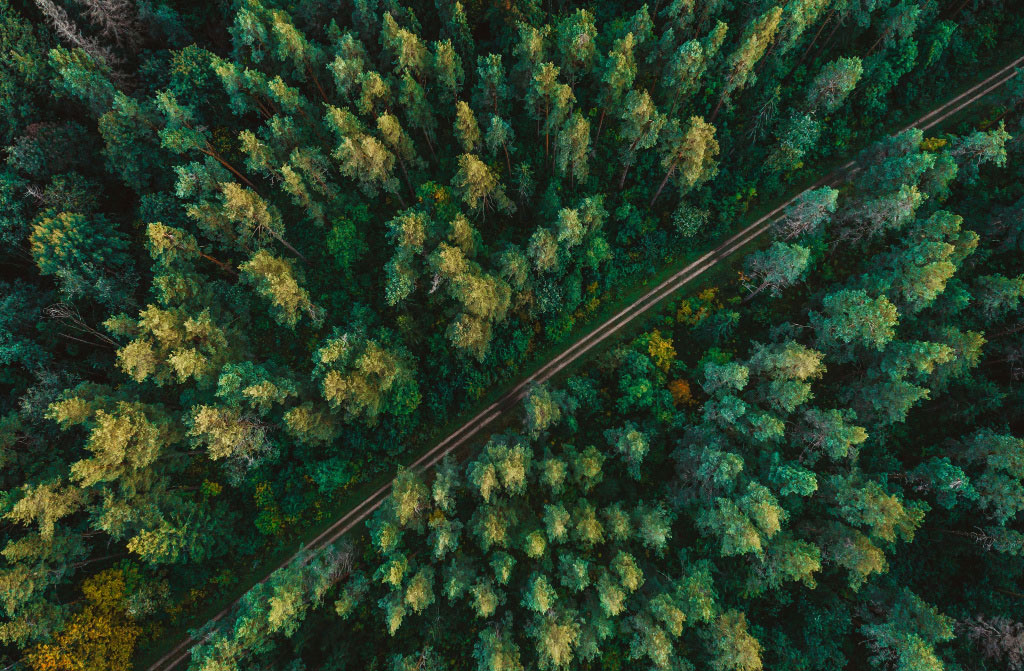 At a given moment, all of us have heard strange cries in our lives. Yet, you can't have listened to anything as scary as the nerve-racking weeping and howling sounds countless tourists discovered driving through the Tunic Road in Shaftsbury, VT. Shaftsbury and the heart-rending road have become synonymous with the best-haunted places in Vermont to visit!
Various reports confirm the apparition of ghostly soldiers marching in the neighborhood. Additionally, many clueless wanderers in the night resorted to calling the police as they were terrified by a dark figure following in their footsteps at an increasing pace. In conclusion, we suggest you don't start whistling Canadian tunes while in the area!
Conclusion
Though a hidden tourist gem in the past, the state has been picking up the pace regarding the number of enthusiastic tourists visiting yearly. By choosing unconventional vacation ideas, they find many beautiful places to visit in Vermont and engage in fun things to do in Vermont. Romanticism, winter and summer sports, incredible scenery, and dark ghostly secrets await travelers keen on experiencing adventures of a lifetime! Why don't you choose Vermont as your next best vacation destination?