Since its humble beginnings as a loosely allied group of former British colonies, the United States has grown to become the most powerful nation in the world. Across the country, sprawling metropolises reach the clouds with towering skyscrapers and office buildings, while millions of industrious humans scurry back and forth far below.
These cities are marvels in their own right; monuments to human ingenuity, perseverance and determination. They're fascinating to look at, and even more enjoyable to spend time in. In many of these cities, you can spend hours simply wandering from street to street, taking in the beauty of the architecture, populace and atmosphere.
There is one type of beauty, however, that you aren't likely to find in these cities is the vast, untamed beauty of rugged nature landscapes. To immerse yourself in surroundings like these, you'll need to venture far outside the city, away from the hustle and bustle of it's streets and the vast shadows of its buildings. You'll need to visit a national park.
National parks: preserving nature's wonder for everyone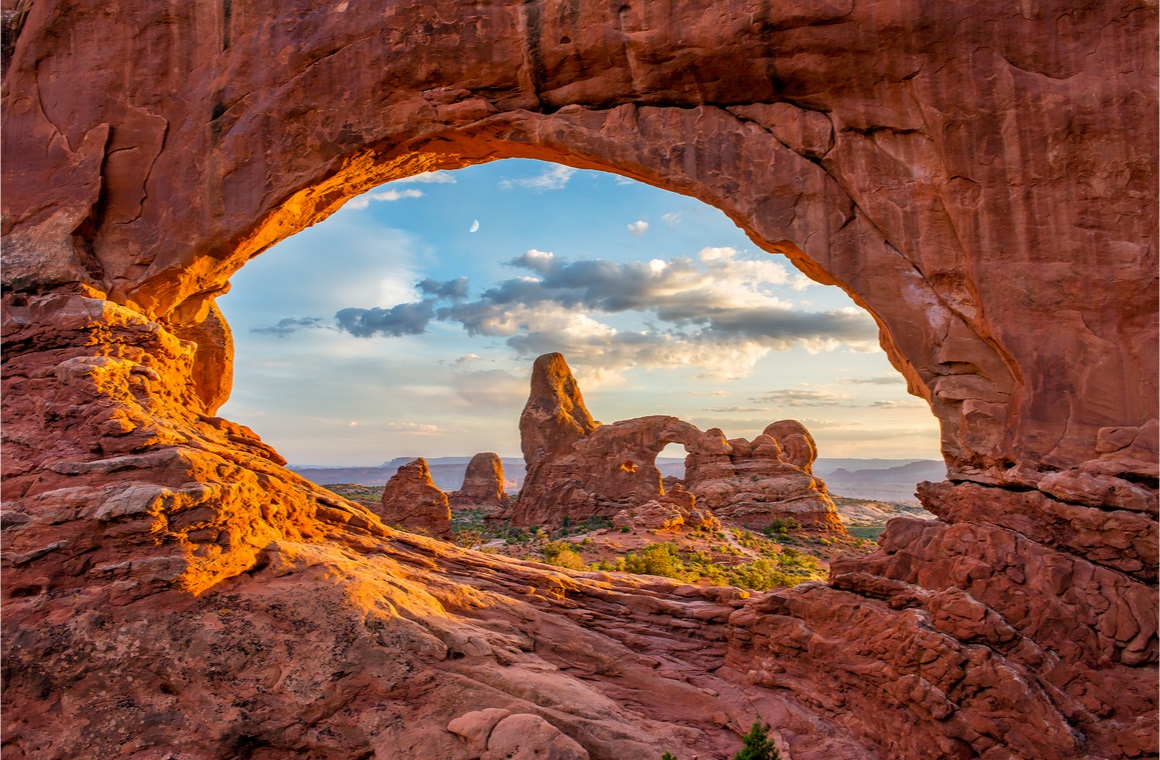 Of course, there are many places besides the national parks where you can go to experience the majesty of nature firsthand. Mountains, rivers, forests and plains can all be found in places across the United States, but none quite as spectacular and splendorous as those you'll find in America's national parks.
Our national parks are something entirely different. These are the most beautiful places in the United States, the most unique. They hold treasures of unimaginable beauty and untold riches in natural majesty. Protected by law and by force, these areas are sacrosanct in perpetuity, preserved for generations to nurture and enjoy.
Now, this raises an interesting question; in a group of national parks chosen for their beauty and distinguished by their majesty, how exactly can you pick a favorite, or decide which is most beautiful? Well, it's going to be tough, but we'll do our best! On this list, we've chosen a selection of our favorite national parks, and those we find most awe inspiringly beautiful.
Yosemite National Park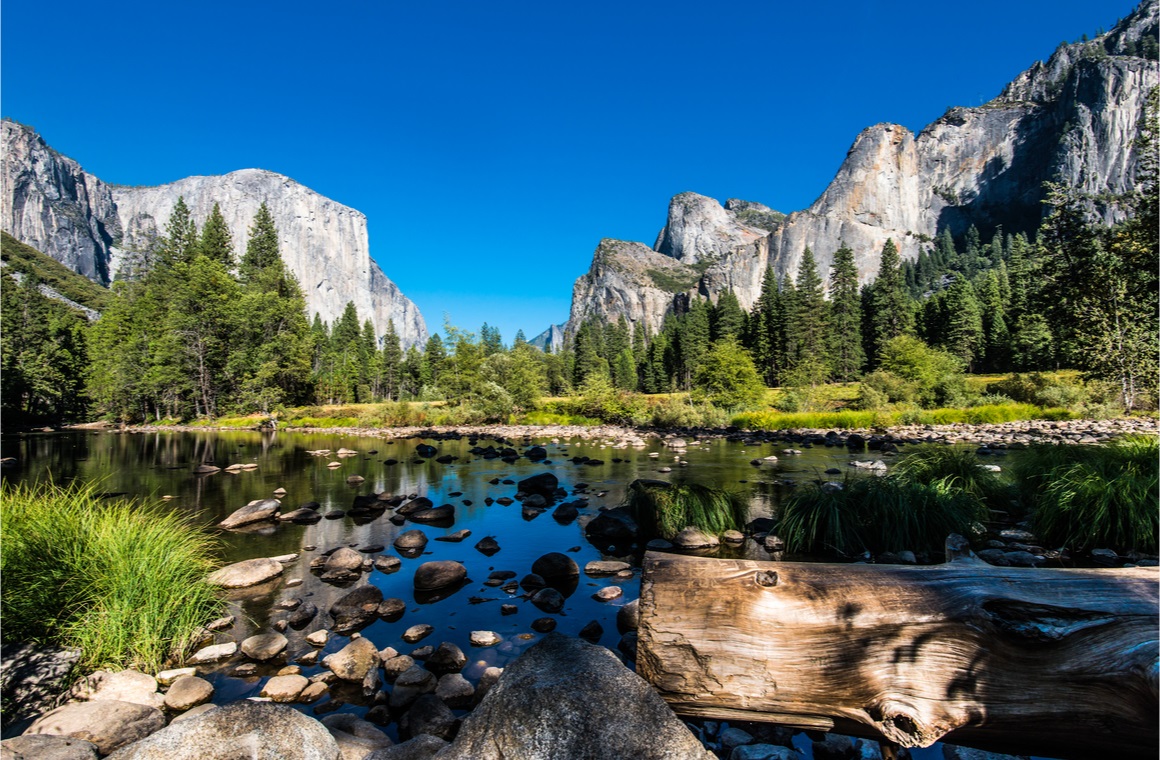 An immaculate expanse of virtually untouched natural beauty in the northern reaches of the state of California, Yosemite National Park is a sight that is difficult to describe. Words fail to accurately portray just how awe inspiring this place truly is. It's a place that inspires a sense of profound reverence, as if to speak would be an act of sacrilege.
So what does Yosemite National Park have to see, in a more practical sense? Well, it has a great deal, as it turns out. There is an intricate and well maintained network of trails and walking paths for starters, in addition to over 1,200 square miles of woodland, rivers, lakes and monolithic granite rock formations.
The most distinctive feature of this splendidly beautiful park is undoubtedly the towering face of El Capitan, the most recognizable and distinctive landmark in Yosemite National Park. This awe inspiringly massive granite cliff face towers nearly 3,000 feet above the Yosemite valley, providing climbers and sightseers alike with yet another reason to visit this national treasure.
Sequoia National Park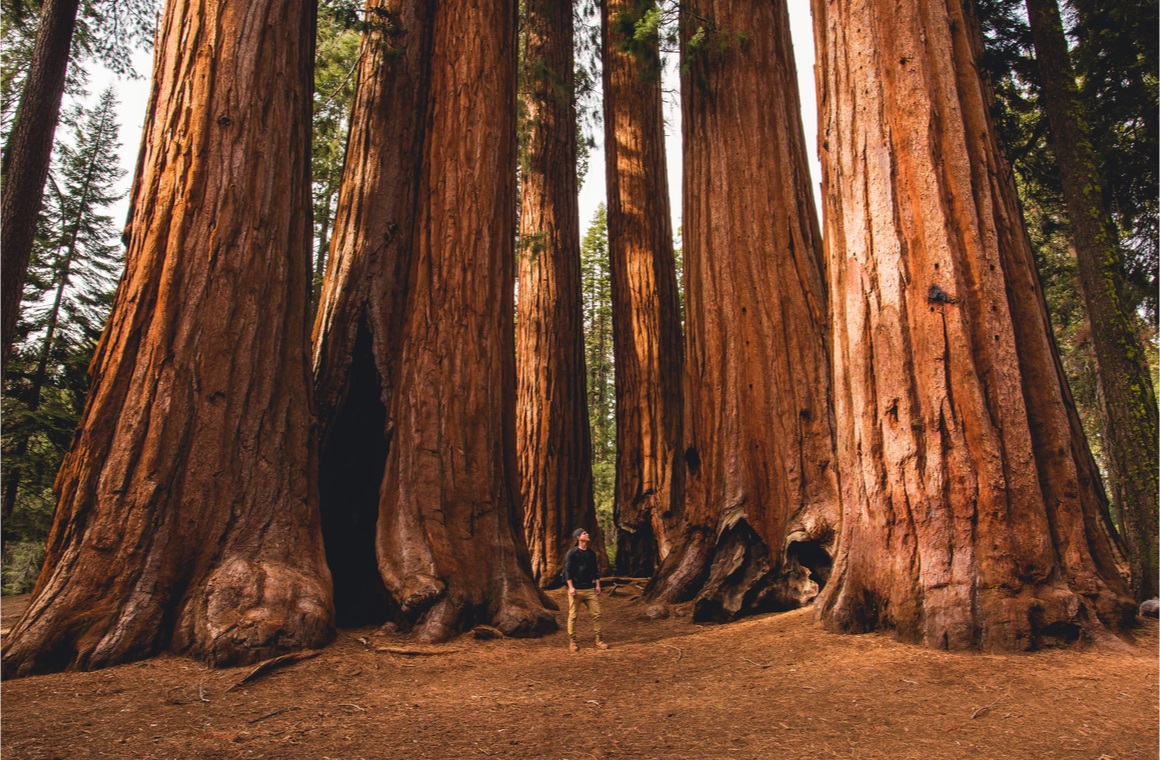 Another national park that is wholly and unequivocally awe inspiring is the Sequoia National Park. Much like the previous entry on this list, Sequoia National Park is characterized by towering landmarks; however, these landmarks are of an entirely different sort; rather than gargantuan granite monoliths, they're towering coniferous trees!
This park is among the most well known landmarks in the state of California, primarily for its beautiful flora and fauna. The park is home to thousands of different species of plants and animals, but is characterized by its most awe inspiring residents: massive sequoia trees, which often tower up to 250 feet above the ground!
There's something incredibly awe inspiring about Sequoia National Park. It's like walking into an ancient cathedral, and being struck by the sense that you stand in the midst of something greater than yourself. Dwarfed by the overwhelming majesty of this ancient forest, you may feel insignificant, but there's a singular comfort in that. There are few things that can make you feel quite like this!
Great Smoky Mountains National Park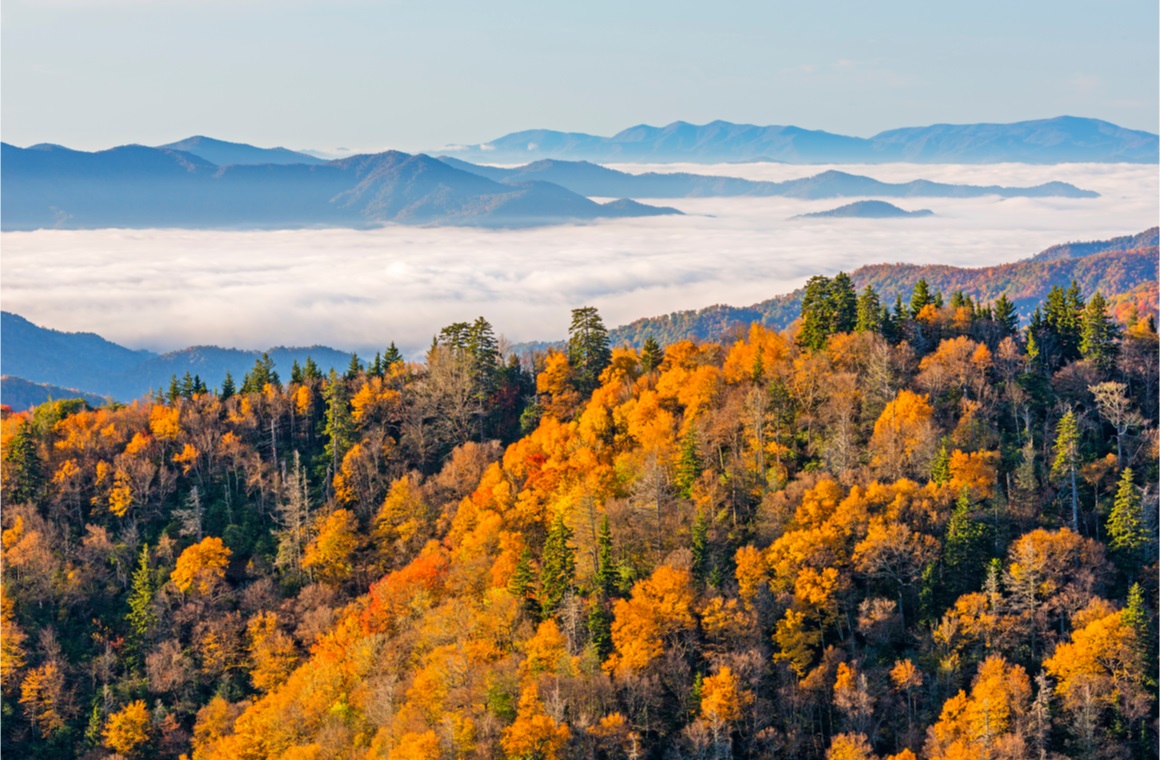 On the other side of the country, high above sea level and often above the clouds themselves, you'll find the Great Smoky Mountains National Park. This park is home to a different kind of beauty and majesty than the other parks on this list. There are no towering rock faces or gargantuan conifers here; no, this park holds a different kind of beauty.
This isn't to say that the Smoky Mountains aren't beautiful. On a crisp spring morning, watching the sun come up and burn off the fog, you'd be hard pressed to say this isn't beautiful in every sense of the word. Rather, there's more here than just that conventional beauty. It's hard to describe it; the old timers call it "the universal sound", but to understand what that means, you simply have to see this place for yourself.
If you're interested in visiting, you might want to check out the City of Gatlinburg TN, the gateway to Smoky Mountain National Park. This beautiful city offers you the chance to experience the majesty of this place for yourself, and live quite comfortably while doing so. It has good food, good people and much, much more to see and do. If you haven't, you're missing out!
Everglades National Park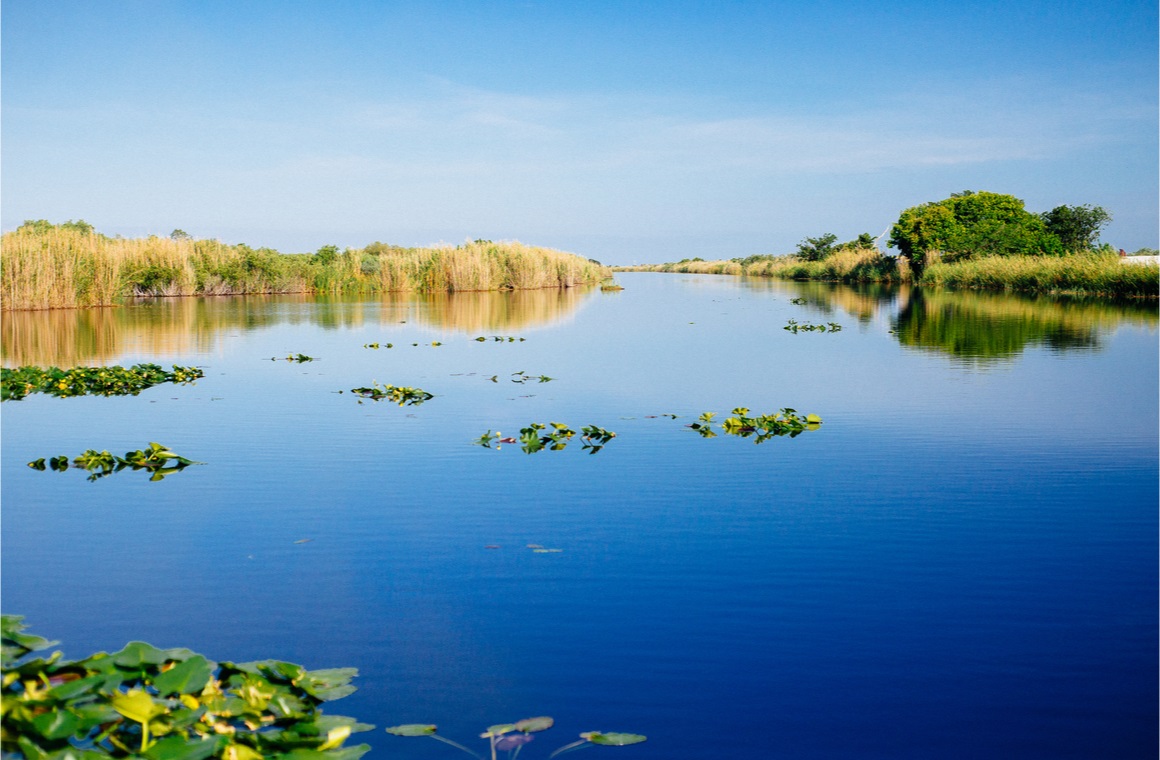 Now, up until this point, the parks we've taken a look at are more or less "hands off". There's a lot to see, of course, but there isn't all that much to do. There's a lot to be said for appreciating natural beauty and all of that, but what if you're the kind of person who just wants to have a bit of fun? If this sounds like you, we know just the place: Everglades National Park!
The Everglades National Park has plenty of beauty in its own right, make no mistake. The vast expanse of this national park is truly a sight to behold; but there's more to it than simply the beauty of its diverse flora and fauna and its unique appearance. There's actually quite a bit to do here!
Whether you're an angler, hunter or just enjoy sightseeing, the Everglades are full of activities you might enjoy taking part in. It's a dangerous place, to be sure. It's full of dangerous animals and dangerous plant life. But for those who want to experience the wild, untamed beauty of nature for themselves, this is unquestionably one of the best places to do just that.
Denali National Park
This far, the national parks we've seen seem wild indeed. They're vast and untamed, with huge, rugged expanses of uninhabited wilderness. They're populated by intimidating wildlife and soaring or creeping plant life, in addition to the odd woodsman or two here and there. But there's a place that makes these look like playgrounds for children: Denali National Park.
Deep in the southern reaches of Alaska, there's a peak that holds the title of being the highest point in North America, surrounded by a rugged but exquisite national park. At an elevation of around twenty thousand feet, Denali dwarfs the other landmarks in national parks on this list, making them seem insignificant by comparison.
While Denali National Park is certainly beautiful, it isn't particularly tourist friendly. If you're looking for an unconventional vacation destination, it might be for you, but you should come prepared. The forests that cover most of the landmass of this park are full of dangerous wildlife, harsh temperatures, vast and confusing wilderness and many other dangers. It's not an experience for the inexperienced!
Conclusion
Well, there you have it. Five of the most moving, majestic and utterly breathtaking national parks in America. Each is uniquely and distinctly beautiful, with its own identity and each would make for a great choice if you're looking for a place to visit once travel restrictions are lifted. You won't find places quite like these anywhere else in the world!
If you're thinking of moving and want to live closer to one of these national parks, why not find a real estate agent in the area you hope to move to and see what's on the market? You never know when a great deal will crop up that allows you to live with one of these parks in your backyard. Imagine living so close to something so unimaginably beautiful!
Did you enjoy this article? Want to leave some feedback, or ask a question? Leave us a comment in the comments section below, and we'll get back to you as soon as possible. As one of our readers, you are our top priority, so we'd love to hear from you. Until then, we hope you enjoy the beautiful national parks of America!