Of all the people affected by the pandemic, travelers were among those most adversely affected. In what seemed like no time at all, explorers, thrill seekers and adventurers alike had their travel privileges revoked. No longer roaming the earth, these intrepid souls were confined to their homes without so much as the liberty of a walk or trip to the market.
This wasn't all; around the globe, countries hastily closed their borders as the number of cases rapidly spiralled out of control. Airlines cancelled flights, and planes were grounded on the runways as their passengers disembarked. One thing was absolutely clear: no one would be going anywhere for quite some time.
These lockdowns and restrictions were for good reasons, of course. Until an effective vaccine was tested and put into widespread production, there was no other way to curb the spread of the novel Coronavirus, which had claimed thousands of lives by the time the restrictions were enacted. Nonetheless, for those with free spirits and a proclivity and passion for traveling, completely restructuring one's home life was a painful thing indeed.
Now, however, things are on the upturn. Several pharmaceutical firms have gotten their vaccines to market, with overwhelmingly positive results. After being forced to find creative ways to preserve your mental health while at home, it's likely that, in a few short months, we'll be at liberty to travel freely again. With this in mind, you're now faced with an exciting opportunity: choosing where to go next!
New places, new possibilities
This leads us to the topic of today's discussion: what place to visit next! There are hundreds and thousands of cities and countries to choose from, each and every one with its own merit. Which of these fascinating, multicultural cities you choose will depend on your preferences, your tastes and what you like to do while travelling; let's learn a little more about these spellbinding places!
New York City, United States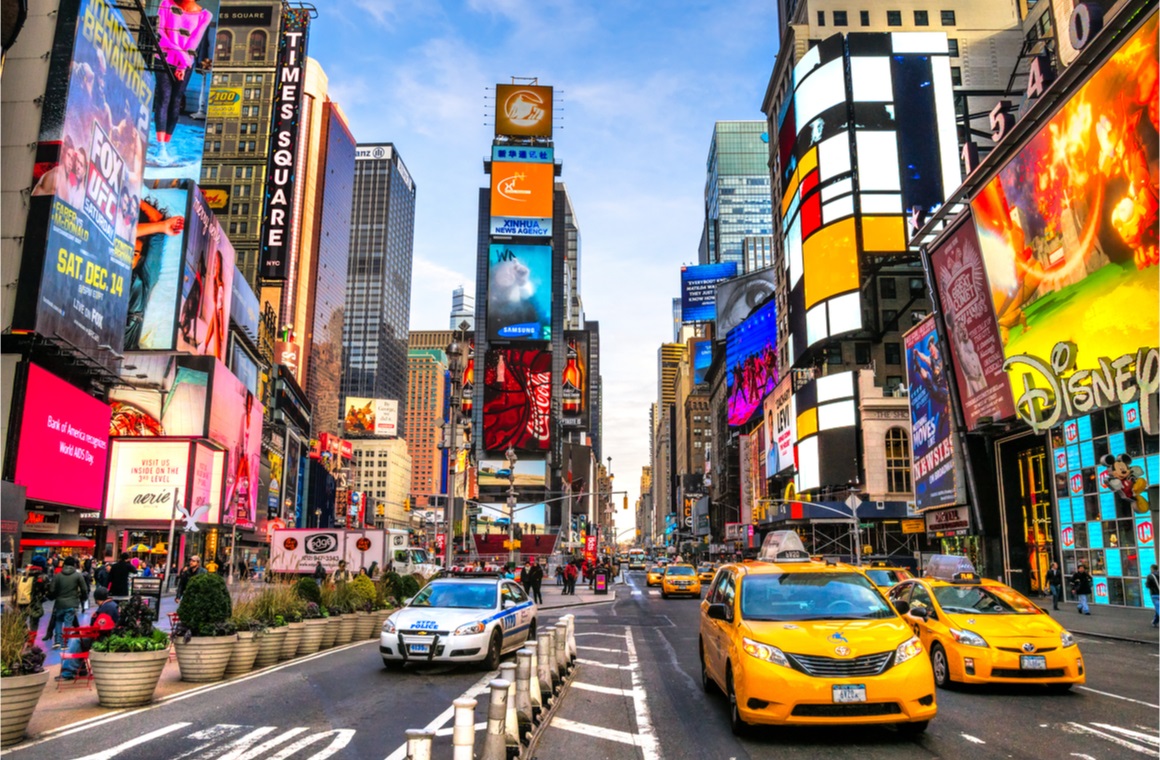 When it comes to vacation destinations, there are few places that can rival the Big Apple: the illustrious New York City itself! That's right: this spellbinding city is known around the world as one of the most fascinating, complex and culturally diverse places in both the United States and the world as a whole.
There's a little something for everyone here in New York City; from delicious delicatessens to vibrant bars and some of the most lively clubs in the world, but this city is best appreciated by someone with an appreciation for culture. If this describes you, then there is no question that you'll absolutely love New York!
Once you've spent some time in the Big Apple, there's a good chance you'll want to make it your home; if that's the case, get on the horn with the local real estate agents in New York City NY! These skilled, professional realtors are your best bet at finding a reasonably priced home in the city at the lowest possible price.
Sibiu, Romania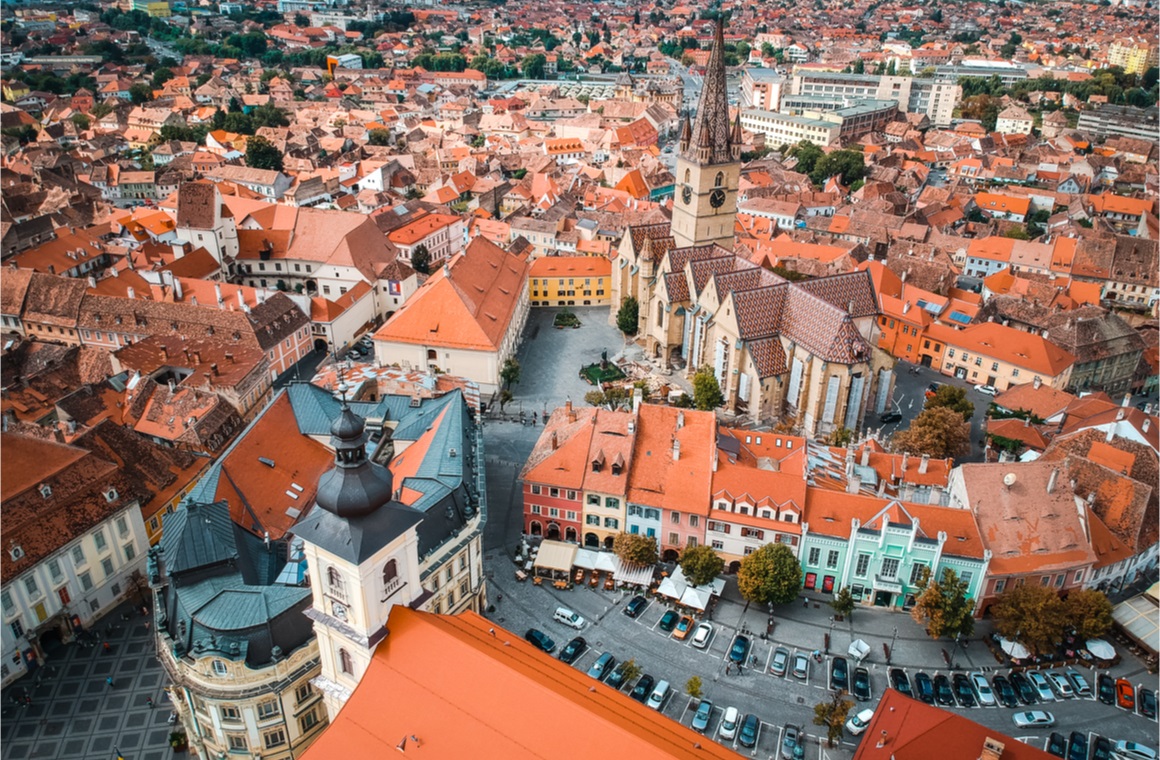 When it comes to traveling destinations, eastern Europe is often passed over in favor of the more developed countries in central, southern and western Europe. We think that's a crying shame! Eastern Europe is home to a wide variety of interesting and exciting attractions, foods, people, and everything else that makes for a great vacation!
Of all the cities in Romania, few are as charming, beautiful and simply idyllic as that of Sibiu. Originally constructed by Saxon settlers in the 12th century, this city is renowned for its rich culture, beautiful architecture and lively holiday markets. What's more, if you're traveling on a budget, you'll be happy to know it's one of the most affordable destinations in Europe.
Scattered throughout the city, you'll find the remnants of past eras, with homes, towers and walls dating back to the earliest memories of the city. There are dozens of lively bars populated by even livelier people. What's more, the rugged and beautiful landscapes surrounding the city make a delightful place to hike, swim and enjoy nature. It's just about as close to paradise as you can get!
Miami, United States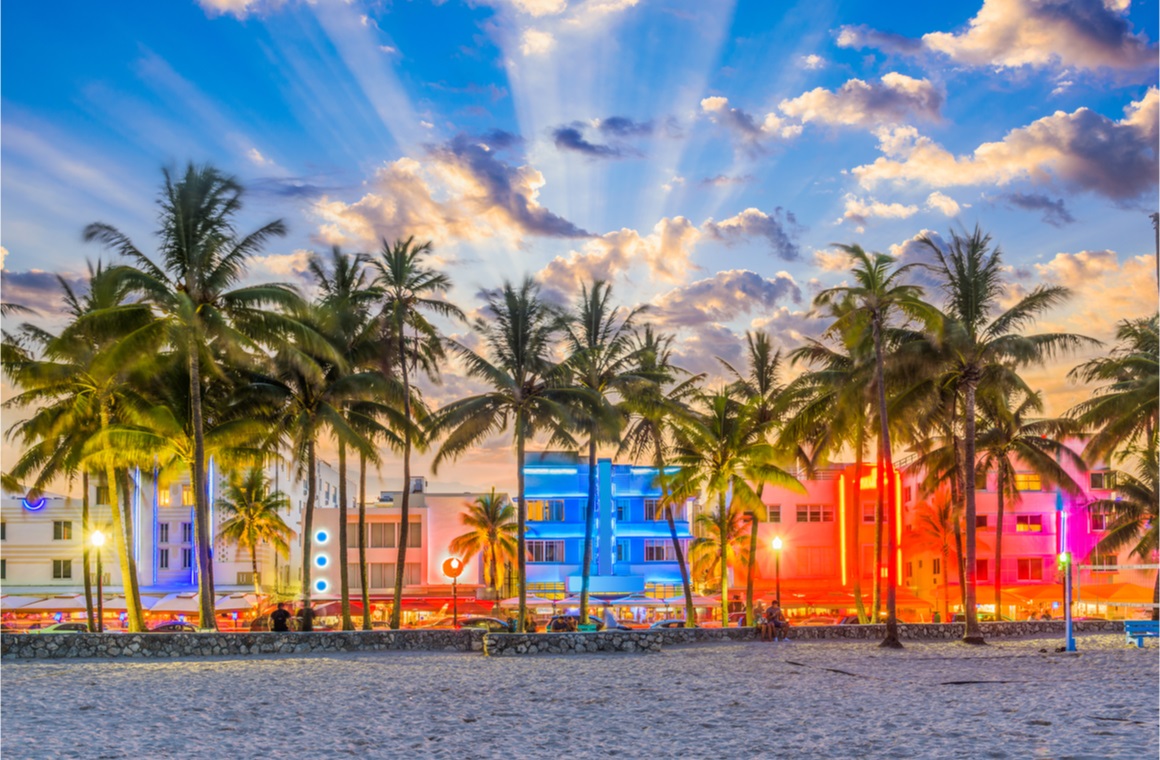 There are a lot of places across the globe that have built a reputation for having great parties. Budapest has some of the hottest clubs in the world, and the drinking culture in Prague is rivalled by none. Cancun is notorious for its "anything goes" spring break party scene, and no place really does underground fun like Berlin. However, in this regard, there's one city that stands alone: Miami, FL.
That's right; if you're looking to leave everything on the dance floor, let your hair down and see just how many festivals you can visit before you pass out from exhaustion, then the place for you is the city of Miami, FL. There's more than just parties though. With beautiful beaches, a wide variety of delicious places to eat and some of the best resorts and hotels in the world, a holiday in Miami can be relaxing too!
After you've spent a couple of days or weeks in Miami, you might find yourself falling in love with the city. That's perfectly understandable; with a tremendously well developed local economy and some of the cleanest streets you'll find anywhere in the country, this is just a great place to live. If you decide you want to make it your home, get in touch with one of the real estate agents in Miami FL today!
Thessaloniki, Greece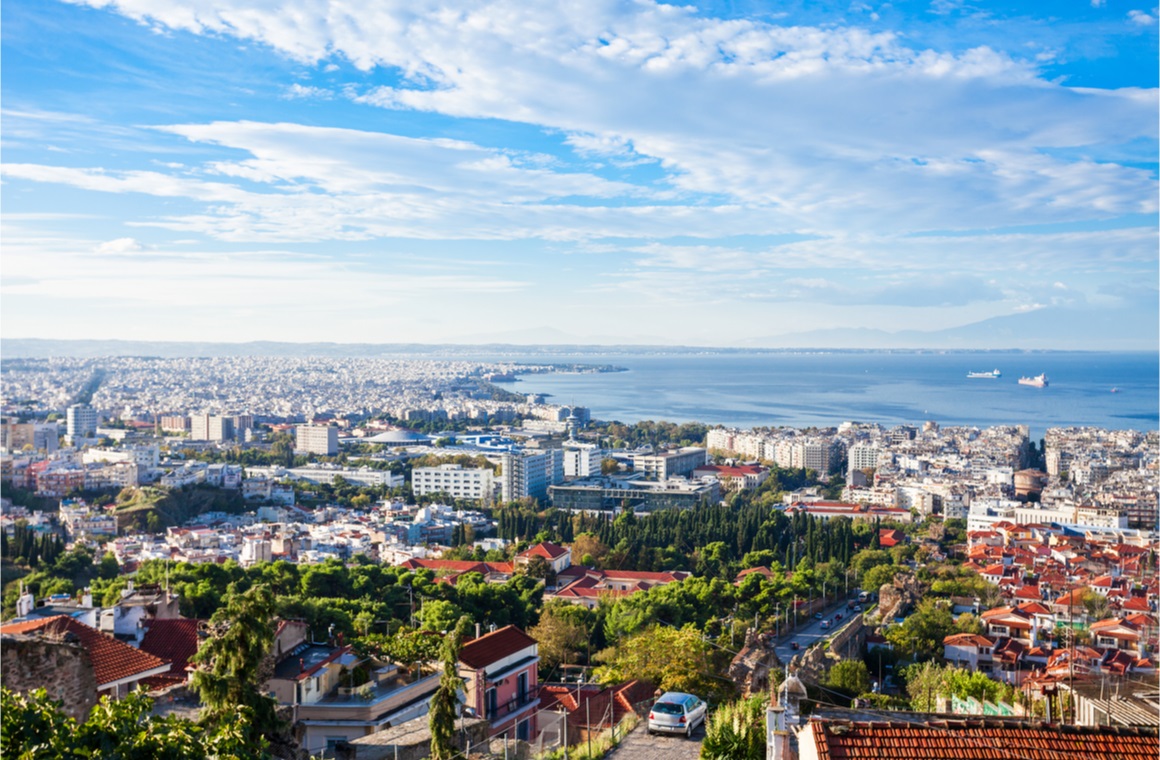 Throughout the world, in every country you visit, you'll find many different types of beauty. There's the intricate, delicate beauty of a well planned, ornately decorated city. There's the wild, untamable beauty of nature; a tranquil sea, a rugged cliff face, a stalwart, towering forest. There are beautiful people and beautiful cultures as well; in Thessaloniki, you'll find all these types of beauty and many more!
This is a city that has stood for millenia, and has seen countless regimes, religions and cultural norms come and go. Emperors have risen and fallen in Thessaloniki. Demagogues have led the city to ruin, and skilled leaders have built it back up. And through it all, Thessaloniki has remained standing, a monument to human ingenuity and culture.
A vacation in Thessaloniki can be anything you want it to be. You can bathe in the azure waters of the Aegean sea in the morning, eat a generous serving of souvlaki for lunch and finish off the day by watching the sun set over the ruins of the palace of Roman emperor. This is not merely a vacation destination; it's one of the best places to buy a vacation home!
San Francisco, United States
Of all the beautiful cities in America, perhaps the most uniquely picturesque, historic and enjoyable is that of San Francisco. This charming city was founded by the Spanish in 1775 as an outpost in the vast lands claimed by Spain's colonial empire, but grew to prominence during the California gold rush of 1849.
In spite of its humble beginnings, San Francisco has evolved into an immensely important cultural, economic and academic center for the western United States, providing a more refined, distinguished and appealing alternative to its gargantuan neighbor to the south, Los Angeles. While its preeminence as a commercial center has been well established for years, did you know that it's also a great place to visit, and a great place to live?
That's right; San Francisco has a wide variety of fascinating and singularly enticing tourist attractions that will keep even the most seasoned travelers busy for weeks! And, if you're thinking of moving, real estate agents in San Francisco CA will be happy to share the benefits of making this charming city your home. If you do, you can enjoy everything that this city has to offer, every day of the year for as long as you choose!
Bali, Indonesia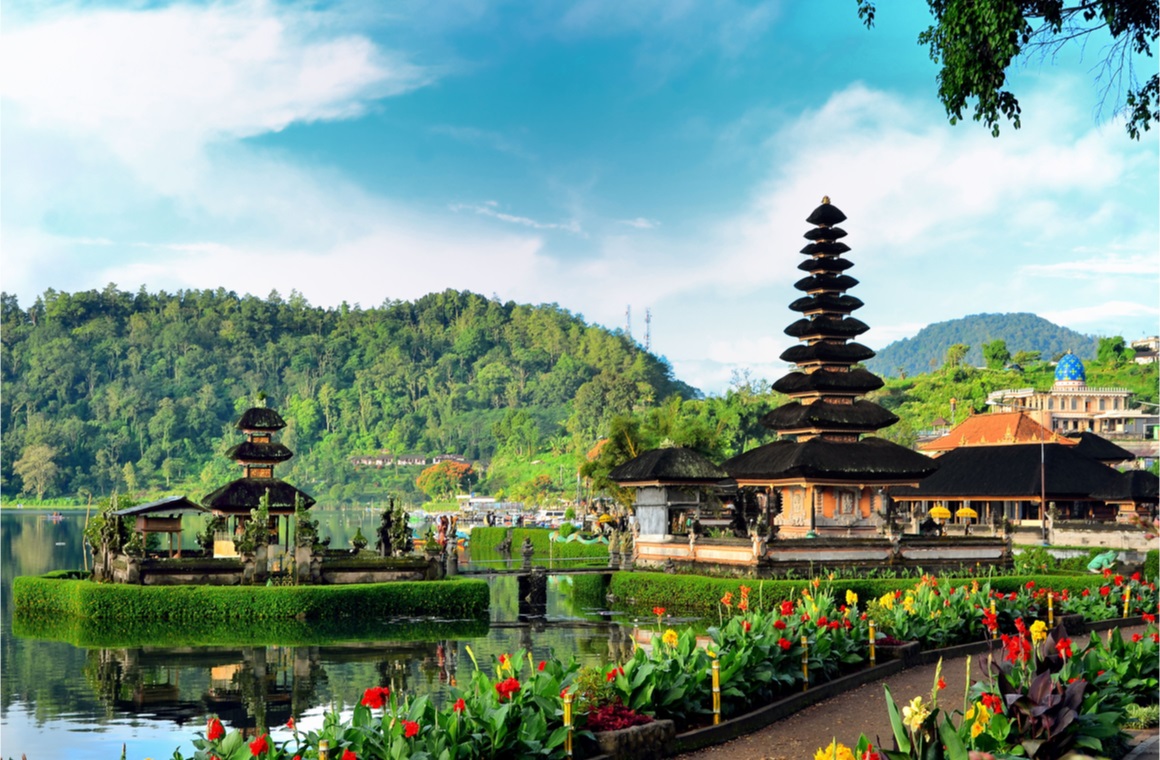 If you're looking for something with a bit more exotic flair, then look no further than the island of Bali, Singapore. With an almost surreal level of natural and cultural beauty, this volcanic jungle island is the perfect destination for anyone with an avid and unquenchable sense of wonder. With its rugged but exquisitely beautiful landscapes, warm populace and richly developed culture, there's no place on earth quite like it.
Bali is part of what is known as the coral triangle, an area known to marine biologists as the most biodiverse place on earth. According to UNESCO, the underwater ecosystems in the coral triangle are home to over 500 different species of coral alone, more than the entirety of those found in the Carribean!
This is the perfect vacation destination for the outdoorsy explorer. On the island, you'll find volcanic artifacts, lush rainforests, and an awe inspiring variety of flora and fauna. Below the surface of the prismatic waters surrounding the island, you'll find thousands of different species of aquatic creatures, beautiful subaquatic land formations and much more. Words fail to describe the transcendent beauty of this wondrous place!
Scottsdale, United States
If you're interested in a vacation with a bit more sophistication and relaxation in a luxurious, immaculately constructed and maintained environment, you'll find all that and more in the city of Scottsdale AZ. This rugged but beautiful haven in the midst of the harsh Sonoran desert has become the site of some of the most luxurious resorts in the world.
At these resorts, you can enjoy a wide variety of activities and amenities, from luxuriant golf courses to sparkling blue pools and well equipped spas. While you soak in the hot tubs or cart from hole to hole on the golf courses, you'll be treated to beautiful views of rugged cliffs, rock faces and the wide open desert sky of southern Arizona.
But this isn't just a great place to enjoy a luxurious vacation; it's also a great place to call home! With an abundance of highly paid professional positions available and a thriving real estate market, there's no question that this is one of the best places in the country to buy a home. Give one of the real estate agents in Scottsdale AZ a call, and see what's on the market!
Gatlinburg, United States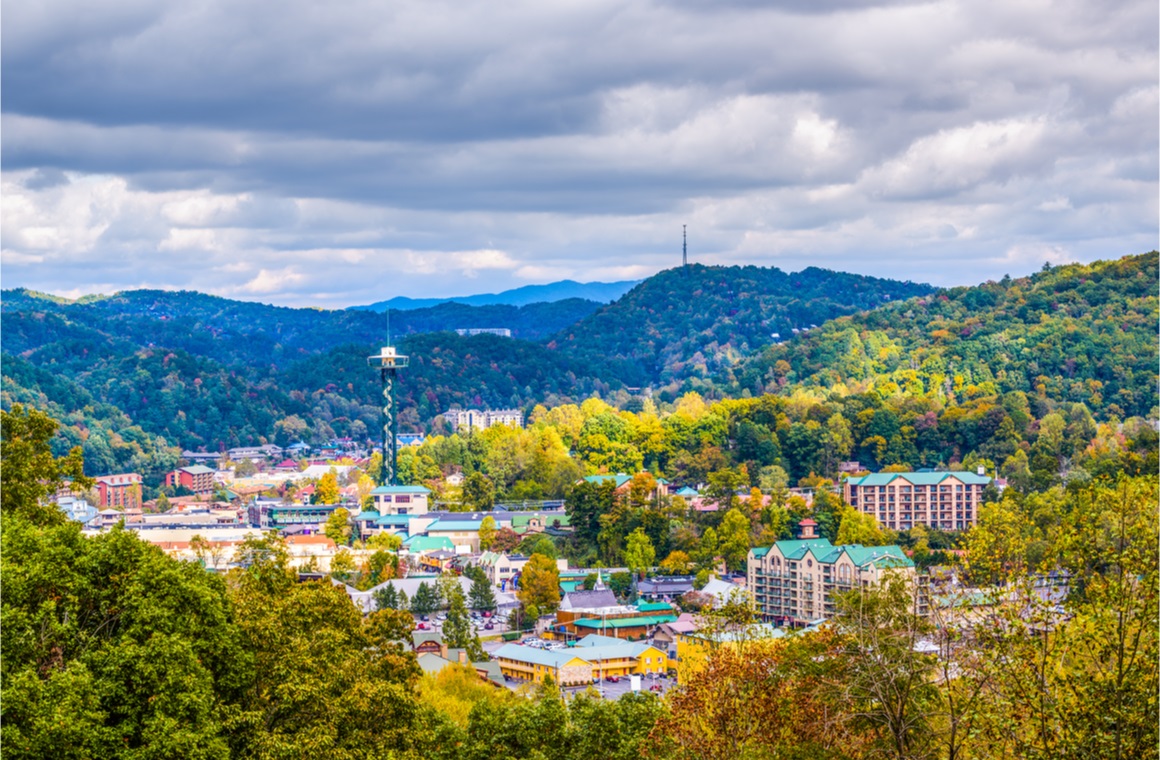 When it comes down to it, a lot of us take vacations to relax. Sure, there are those who prefer the all-out, adrenaline filled thrills of a vacation filled with endless hours of death defying excitement, and that's ok; but what about those of us who prefer to take things slow? What if you want to spend some time camping out in nature, or just eat some good food and hang out with friendly locals? If this is your idea of a great vacation, then we've got just the place for you!
That's right; in the lovely city of Gatlinburg TN, you'll find all of that and more. This isn't a thrill seeker's playground; it's a place where a peaceful soul can find a moment of respite. In this city, you'll find yourself wanting to walk the trails through the woods, talk to the old-timers and enjoy the delicious local cuisine. If you see vacation as a time of rest, you'll feel right at home here.
This isn't to say that there isn't anything for an adventurous thrill seeker here; from rock climbing to mountain biking, there are plenty of exciting things to do here. But that's not what this town is about. It's about living a good life, every day of the year. Speaking of which, if you're interested in living here, get in touch with one of the real estate agents in Gatlinburg TN; before long, you might be calling it home!
Conclusion
If you're looking for a place to go for your next vacation after the travel restrictions are lifted, we hope we've given you some options. Each entry on this list is unique in its own way, and between them we think it's unlikely you won't find one that suits your tastes and preferences. While it might be a little while longer before you can actually embark on a trip to one of these spectacular destinations, planning is a good way to pass the time!