There is no shortage of "hot traveling destinations," and most of you know which are the "best places to visit in the US." However, finding the best place is relative for everyone since we all have different desires and preferences regarding travel destinations. For now, the only thing most of us can enjoy is the comfort of our own home, with all the traveling restrictions that are still in place.
I am confident that you have a list of top places to visit once the traveling restrictions are over, and we hope through this article to add even more to your list. However, this time we want to take a different approach and explore the world of non-traditional vacation rentals. You might be wondering, why should I give up a classic hotel room with all the amenities and comfort that I desire for a short-term rental that might not provide some of these benefits? Well, there are a few reasons why you might want to do that.
First, many travelers admit that short-term rentals that are non-traditional offer a unique experience that you might not be able to find elsewhere. Sure there are pros and cons to short-term leases, but it's a vacation after all. Secondly, some rentals stray a lot farther from traditional than others, and guests looking for a unique traveling accommodation experience should consider going the non-traditional path.
When you think of a vacation, maybe the first things that come to mind are overcrowded themed parks, busy historical monuments, or packed beach resorts. Well, we are here to tell you otherwise, and through this content, we hope to spark your interest in the unconventional and help create a one-of-a-kind adventure that you won't soon forget.
Go RV camping for your next vacation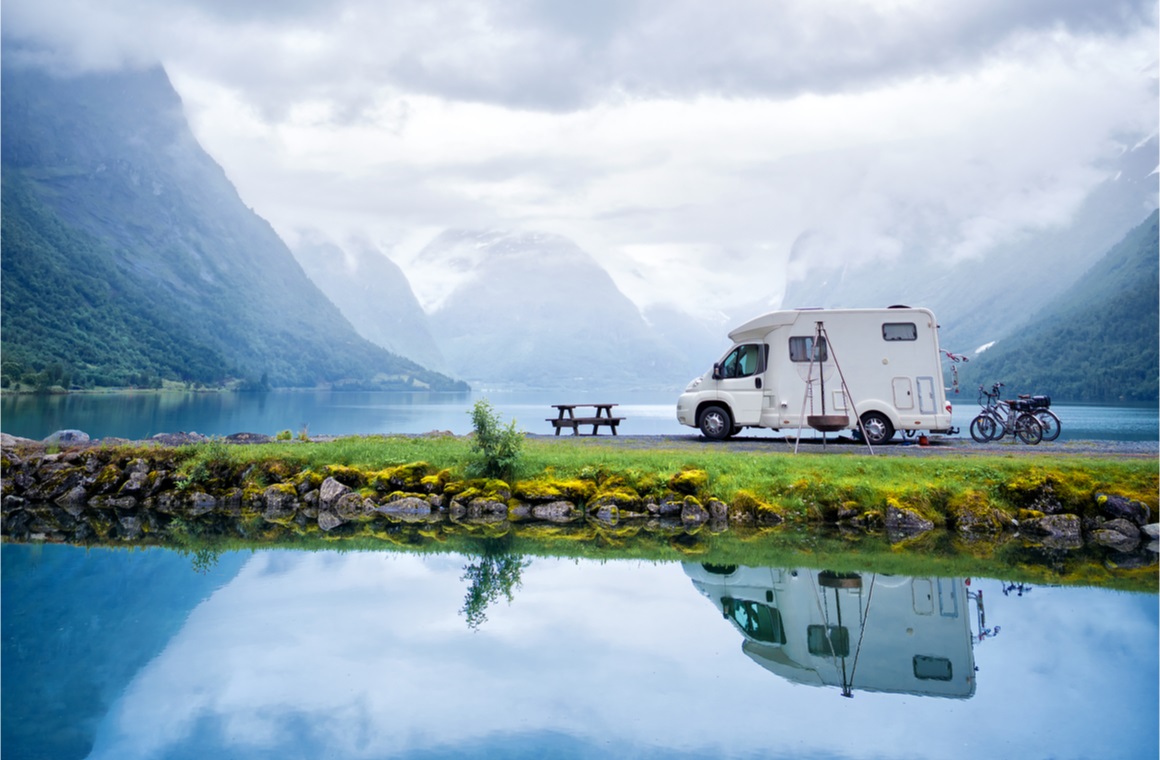 It feels great to be mobile on a vacation trip, don't you agree? Getting anywhere quickly and getting the most out of your vacation is desirable for many, but it's not everything. It's not all about speed and sometimes you just want to take it easy and enjoy the road. Traveling by plane, car, or other means of transportation might not offer that kind of experience, but an RV can.
In a world where mobile homes exist, you have the luxury of stopping along the road and exploring areas you would otherwise not be able to enjoy if you chose different means of transportation. Traveling in an RV is not your traditional way of enjoying a vacation, but it offers some of the most memorable moments.
Not everyone owns an RV, but nowadays, you don't need to own one when you can rent it. After you are all set up and ready to hit the road you have the opportunity to explore areas that you've never seen or heard about before, places that are absolutely stunning. One such place is Inks Lake State Park, situated just an hour outside of Austin, TX. The park located alongside the Colorado River features plenty of RV campsites with quaint and serene spots in the middle of nature.
Similar to Inks Lake State Park, the Tenkiller State Park in Oklahoma is perfect for RV camping, and you get to enjoy water activities, hikes, and nature exploration. If you are looking for an idyllic camping ground by the sea, there is no better place than Morro Bay State Park. The picturesque landscape is something to die for, and you can enjoy the scenery, go bird watching, surfing, and many others.
The Geodesic Dome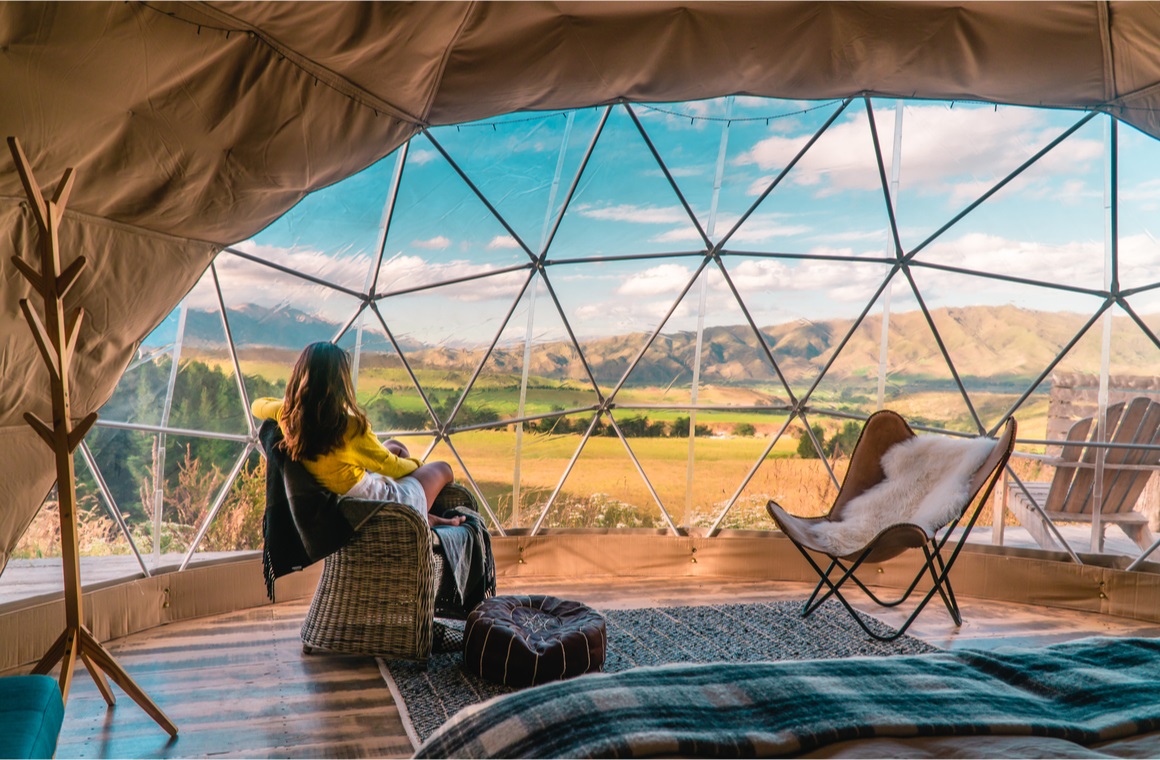 Suppose you never had the opportunity to live in a hemispherical thin-shell structure. In that case, this is your opportunity to experience this unique non-traditional vacation rental, with all the perks it comes with. Geodesic Domes are usually located in the secluded ground, and they provide a way to get away from the crowds and traffic of big cities and enjoy nature in a unique way. Guests get to enjoy the serene interior of the dome and explore the surrounding areas, meet locals or chill with friends around a campfire after dawn.
If you plan to attend a geodesic dome for your next vacation trip, consider Catskills in upstate New York. Located on the tranquil grounds of a secluded farm, the Inn offers a peaceful and inspiring respite from life in the Big City. Here you can stroll along the nearby lake, get to know many of the four-legged residents and make use of the fire pit, grill, and full outdoor kitchen. Since Airbnb renting is gaining ground over traditional renting, you can set-up everything online and enjoy your stay while you're there.
Cabins or Glass homes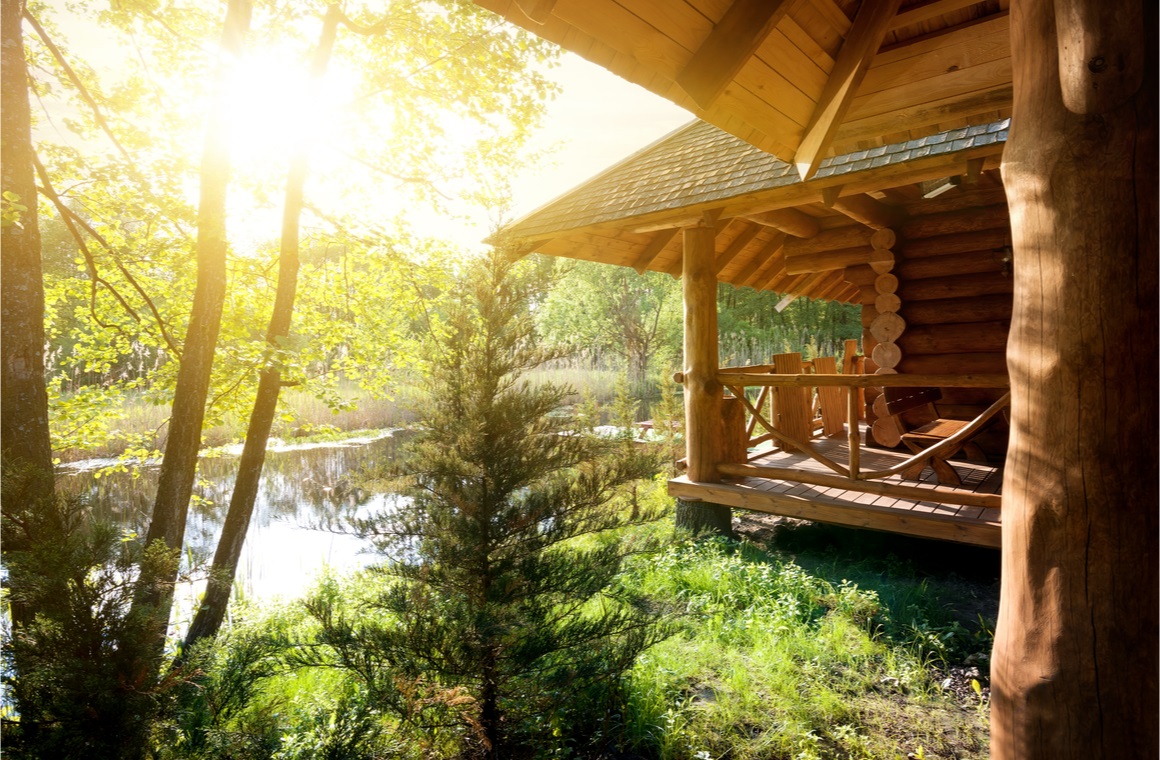 Unlike your typical resort, a cabin or glass home takes your vacation experience to a whole new level. Glass homes are not entirely made of glass, but glass walls surround the communal areas inside the house, such as the kitchen and living room, so you can take advantage of the natural light and enjoy the panoramic views. With Cabins, you get a similar experience, considering that most cabins offer a striking wood finish along with scenic views.
If you plan a unique traveling experience for your next vacation, check out Lake Shore Cabin and The Glass House in Alabama. As the idea of buying a second home and renting it out through Airbnb or traditional renting became more popular, many people like Mary and her family developed their dream cabins and rented them out. That is how The Lake Shore Cabin was born on the Lake Shore Island, a paradise for anglers, hunters, golfers, and families.
On the other hand, The Glass Home in Alabama is located on a unique point lot surrounded by water in Bremen. Nominated "house of the Year" by Arch Daily, this non-traditional vacation rental offers tourists unique panoramic views and 40 acres of luxury lake living.
Old Smock Mill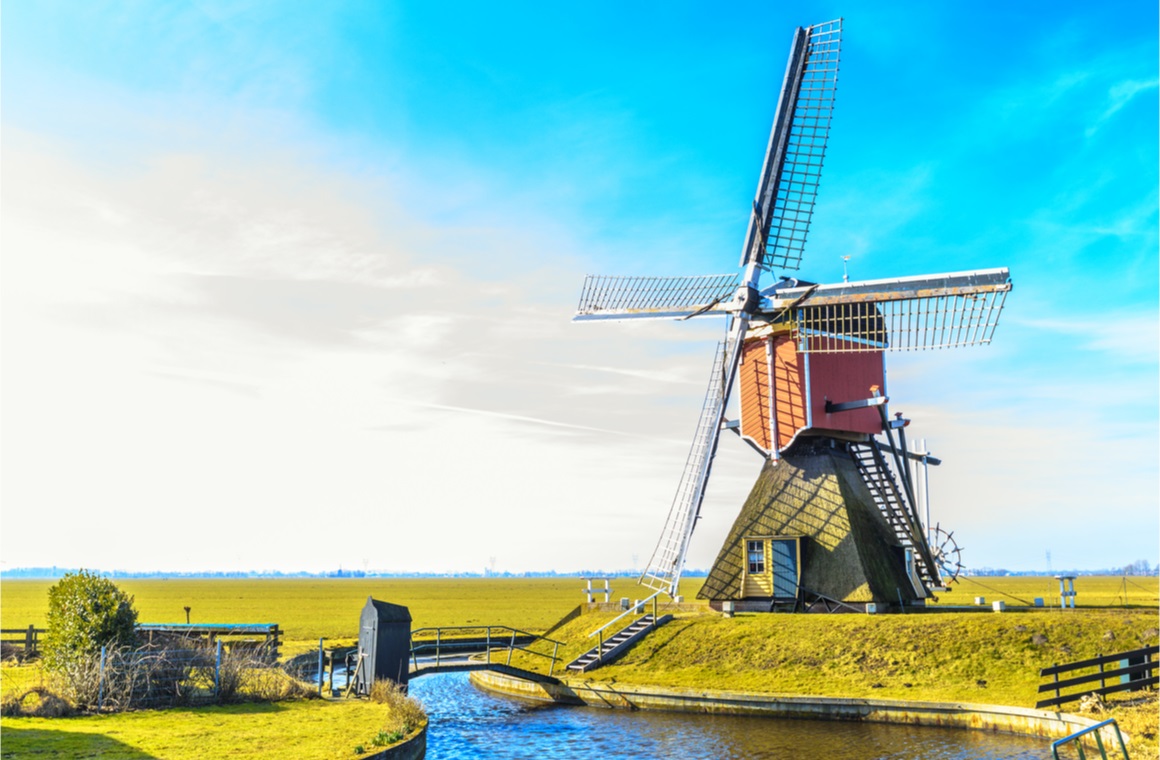 Have you ever thought about living in an old Windmill that was specifically redesigned into a traveling accommodation? The Old Smock Windmill is located in the lovely Kent Countryside, and unlike your modern and updated short-term rentals, this unusual property lures guests into England's beautiful countryside.
Initially constructed in the 1800s, the Old Smock Mill was recently restored to its former glory by the owners. Unlike any other rental, the three-floor structure includes a living area, kitchen, and bedroom equipped with present-day luxuries such as a dryer, heating, washer, and indoor plumbing. The stunning spiral staircase leads to some of the most spectacular views of the surrounding area, and the mill is considered by many the perfect romantic getaway in case you run out of Valentine's day gift ideas.
Sweet Escape House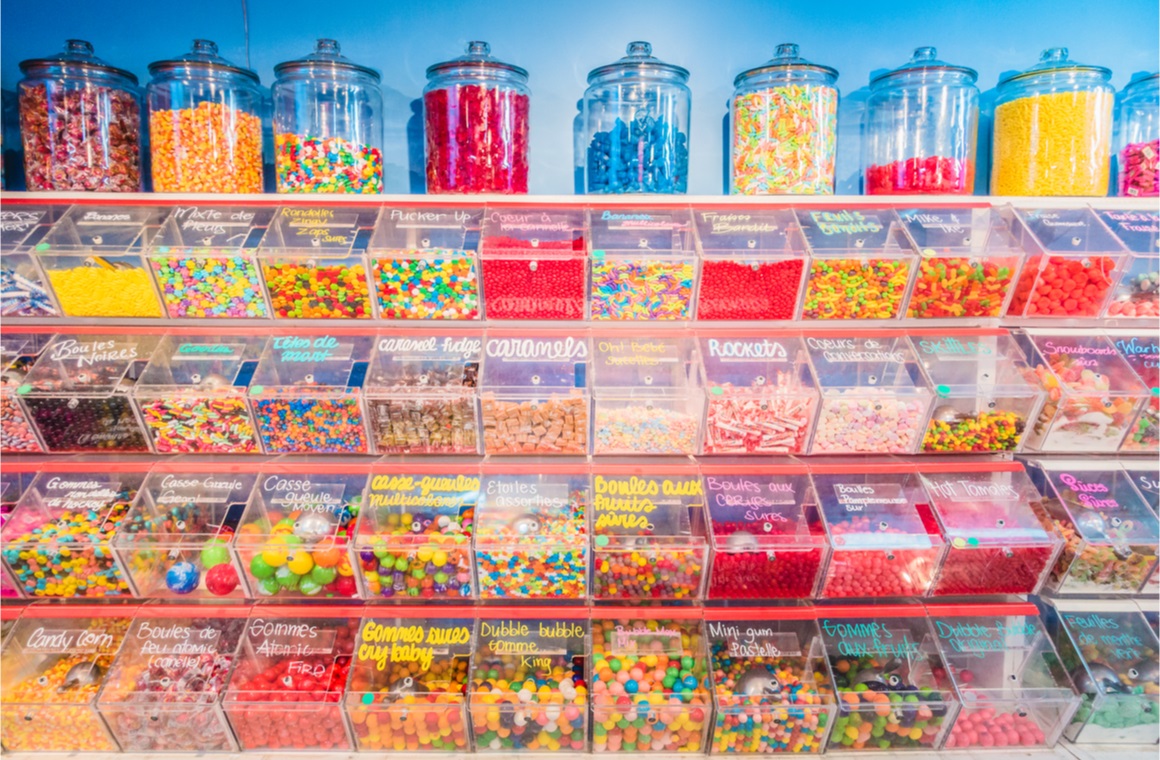 If you are looking for a non-traditional vacation rental, the Sweet Escape House is as unconventional and unique as you can get. The themed house is an Orlando-based mansion that takes the cake both figuratively and literally speaking. Comprising an 8200 square foot home that can host about 52 guests, the property manages to draw visitors across the world with its fun theme running through the entire house: all things sweet!
You might think that spending a fun week in Orlando with kids is all about visiting the impressive theme parks of Disney and Universal. It seems that Sweet Escape House is more than a match as far as entertainment goes. From a Bubble Gum Livingroom to a Milky Way Galaxy Bar Bedroom, the one-of-a-kind vacation rental has everything you might need to satisfy that sweet tooth. Private movie theaters, arcade rooms, volleyball, tetherball, and mini-golf are just a few of the things Sweet Escape House has to offer.
Conclusion
Your future vacation plans probably didn't involve lounging around a lake, in a windmill, or in a house that indulges you with sweet treats at every corner. If you are feeling the need to explore something new and exciting, it is probably time to explore the world of non-traditional vacation rentals or through the wonderful world of Couchsurfing. If a new and unforgettable experience is what you are after, these vacation rentals are sure to deliver, so get booking and enjoy your adventure.
What was your favorite non-traditional vacation rental experience? Let us know in the comment section below. Don't forget to share this content with your family and friends on all your social media platforms.