Going on a day hike or a weekend-long camping trip will most probably be great options in the following months as summer is right around the corner, and we're all itching to get out of our homes. An added benefit of nature excursions is that social distancing is part of the requirement for a great vacation in the outdoors. Isn't it the best when you find an area where you can set up your tent without having to worry about other people's preoccupations and activities? You can just enjoy the great outdoors with your friends and family in some much-welcomed peace and quiet.
Maybe you're looking for an escape from the concrete jungle into the wild to get some fresh air while camping for the weekend. Or perhaps you want to take your children to experience some outdoor amenities before you go back to the cabin; the saying "Leave only footprints, take only pictures" should be upheld. Our National Parks give us so much when it comes to recreation, but even more when it comes to the quality of life. You can escape in nature, have a weekend off your mobile phone, disconnect from social media and reconnect with yourself. Relearn to think, listen, see and live through nature's best therapeutic option. The absence of social media can open your mind to more insightful thoughts, while a starry sky will truly impact how you see the world.
However, a nature escape shouldn't be a break from responsibilities of all types. There are particular ways to behave whenever we go camping, hiking, or mountain climbing that should follow the saying above. "Leave only footprints, take only pictures" refers to what we leave behind us when the camping trip is over. What we should leave is nothing and, similarly, we shouldn't take anything. Nature has been taken for granted, and the least we could do whenever we go for a hike is leave it as we found it.
For all that want to go on an unconventional vacation in nature by themselves or with family and friends we created a list of the most important do's and don'ts in nature. These are not only meant to protect the environment for everyone else but also to keep yourself comfortable and safe.
Do Make an Itinerary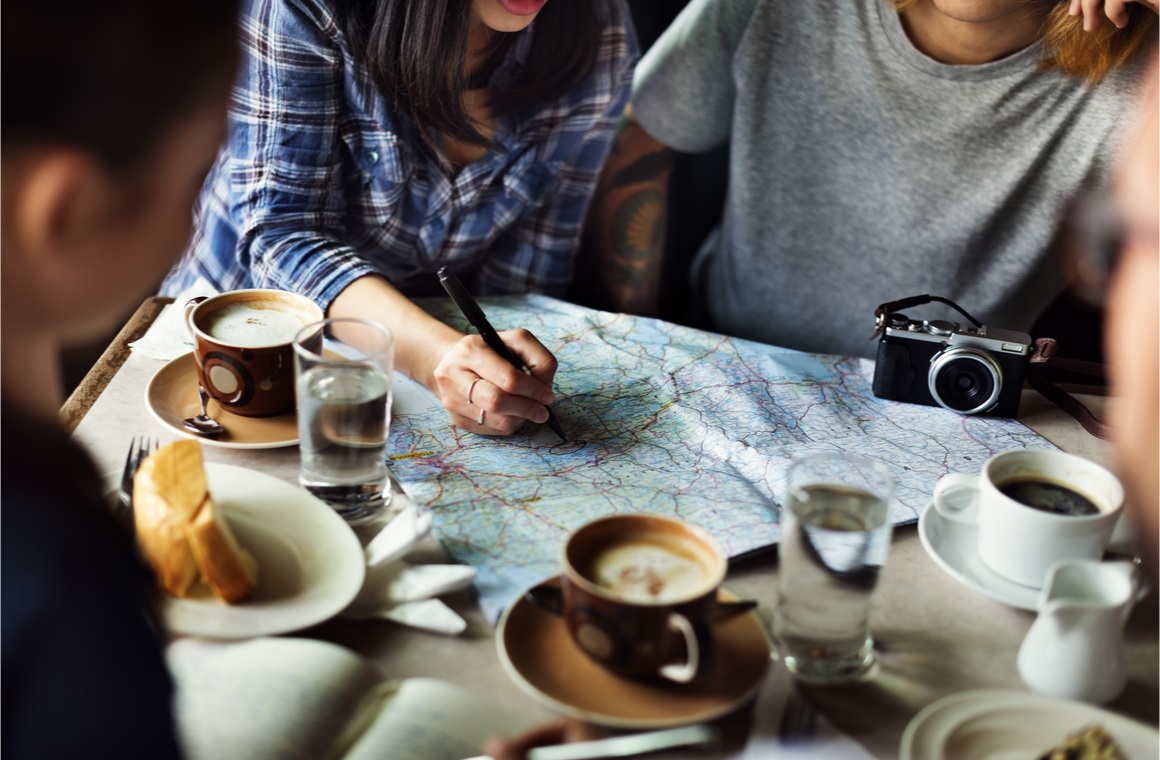 A spontaneous trip into nature sounds like a good idea, especially with the summer months coming up, but leaving your comfort zone without a plan isn't the best idea. You should research the area you plan to visit before you actually go so that you'll be prepared for what awaits you. If you go camping in some of the most beautiful National Parks in America, you should take into account that every park has its own rules and regulations. Many cities have designated summer camps with specific camping areas, others don't allow pets, while others have no camping areas, and you'll have to find your own. Look up the weather so you are safe and know what to pack with you. Also, check out any wildlife that you should be aware of for your own safety.
Don't Go At Night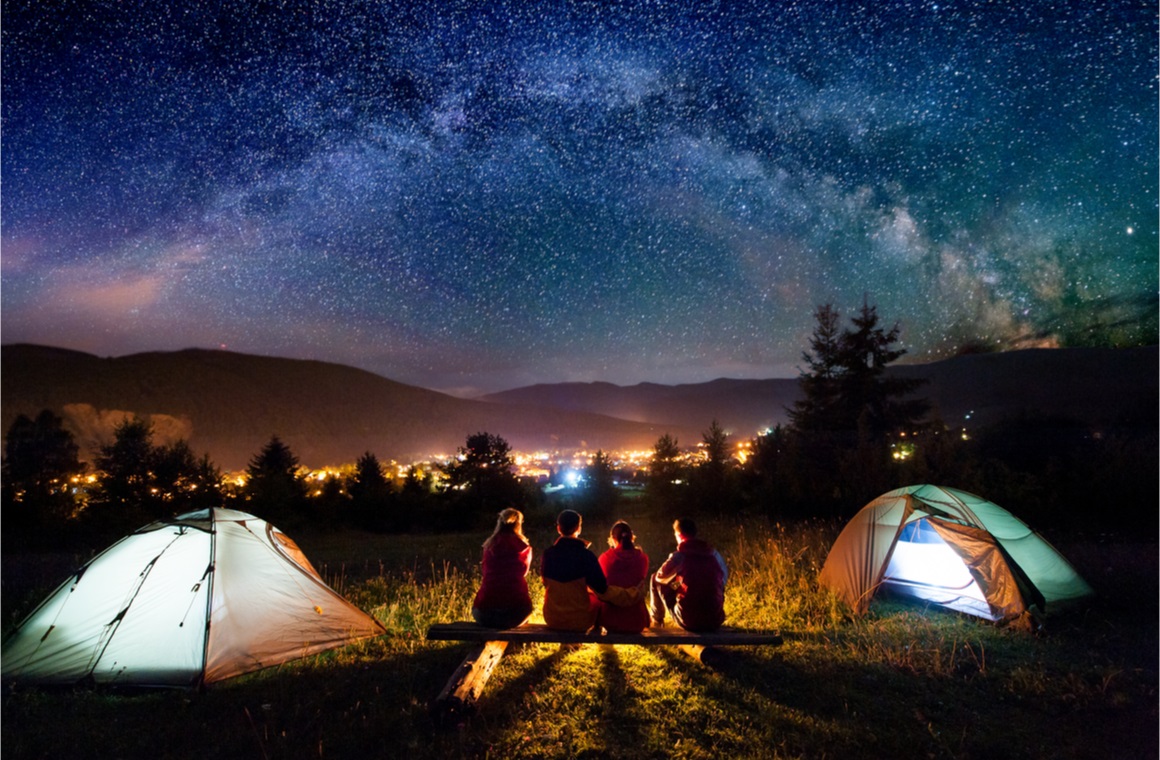 Whether you are new to camping or not, you should reach the campsite with enough light that you can set up camp, start a fire and cook a meal. Maybe you can set up a tent at night, but you might miss some important trail markings or set up camp in a dangerous area. The only light available in the wild is the Moon and the Stars, so visibility is pretty dim. Ensuring that the camp area is safe, that your tent is correctly pitched, that you have enough firewood, and that your meal is prepared well can only be done properly during daylight hours. You can cook a meal once the sunsets, but getting the fire ready is another story. It's best to arrive at the campsite early.
Do Share Your Itinerary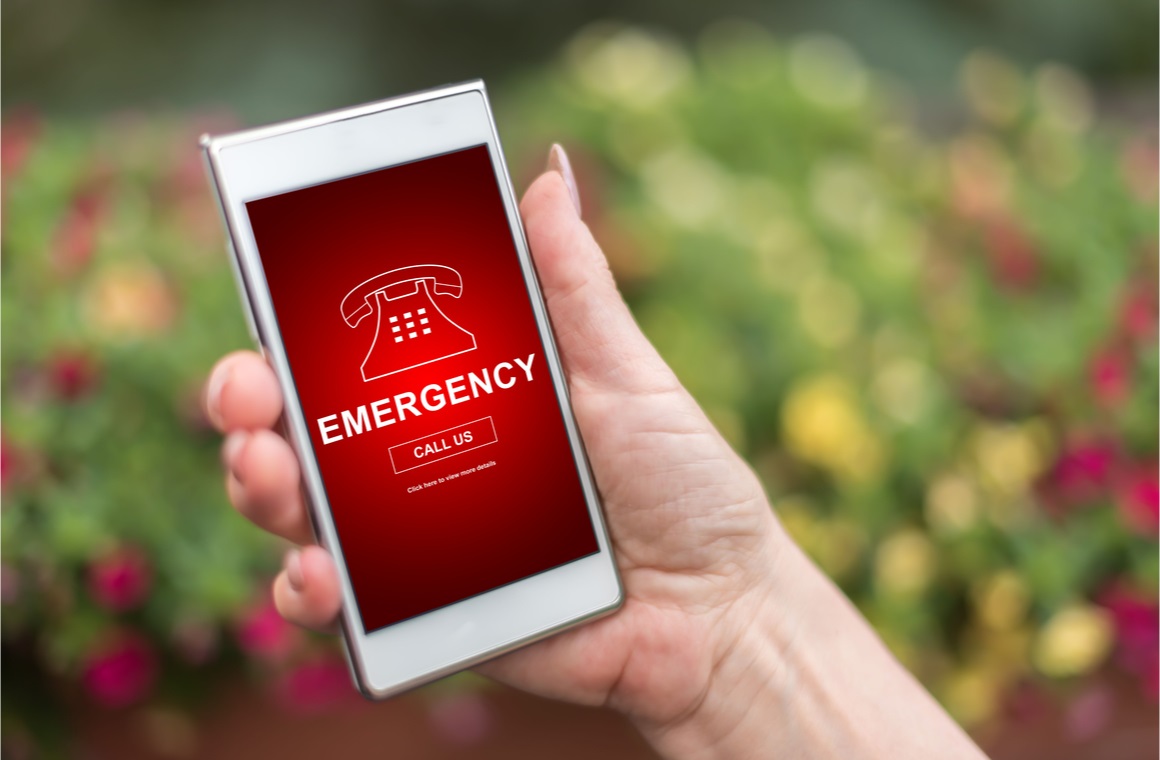 Have you seen the movie Into The Wild? How about 127 Hours? If yes, then you know why it's important to let others know where you go and how long you intend to stay there. Planning an outdoor adventure can be incredibly risky regardless of how prepared you are. Some of the most experienced hikers can turn out missing because no one knew where to look for them. Unexpected things can happen in nature, from the most horrifying experiences to something as simple as a broken ankle. Time is of the essence when you're in the middle of nowhere, and telling someone where you plan on going can make the difference between life and death in some cases.
Don't go Unprepared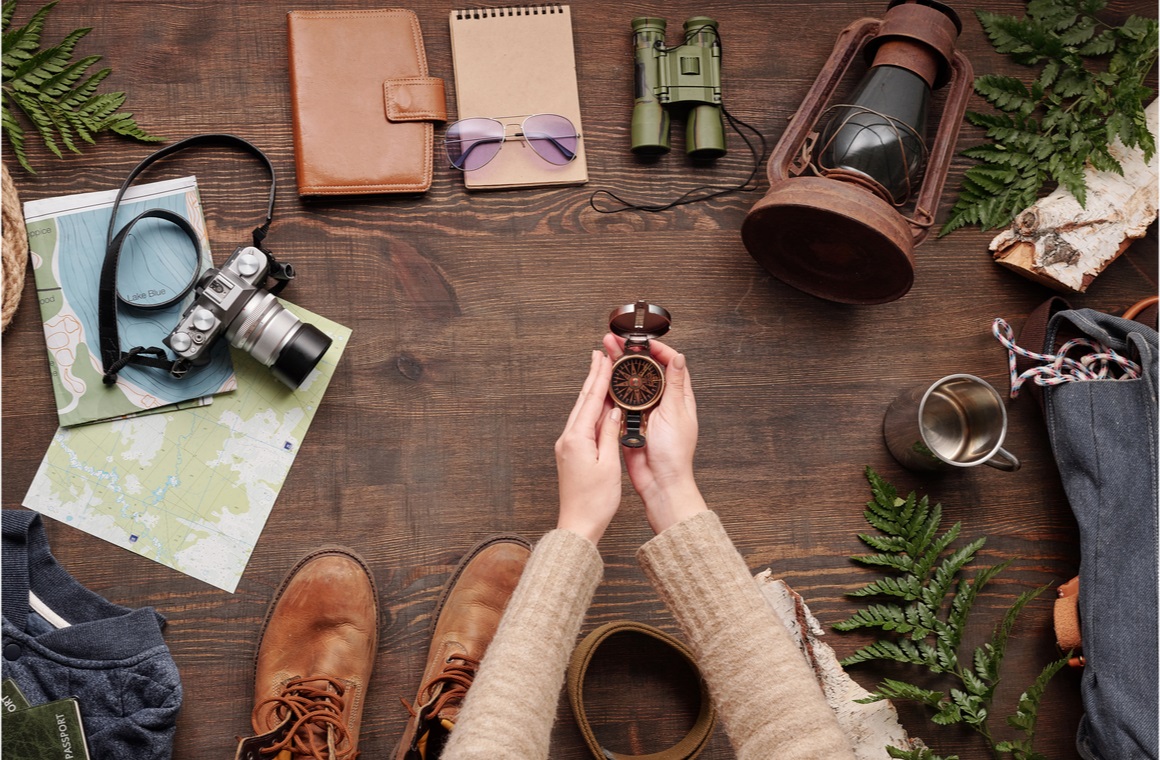 While watching Bear Grylls's survival shows is considered some survival preparation, it's not nearly good enough for the average person. Going mountain climbing with no previous experience is risky so try some mountain climbing gyms. This is why knowing where you go and knowing what to expect once you get there are essential factors. Besides food and water, which are crucial for any outdoor trip that lasts longer than an hour, other essentials are necessary. If you stay for a few days, you should have a map or compass on hand, safety items like a lighter, a knife, a flashlight, a whistle, a first aid kit, sunscreen and glasses, etc., and a backpack to carry it all. Depending on the type of trip, these should be essential.
Do Dress Appropriately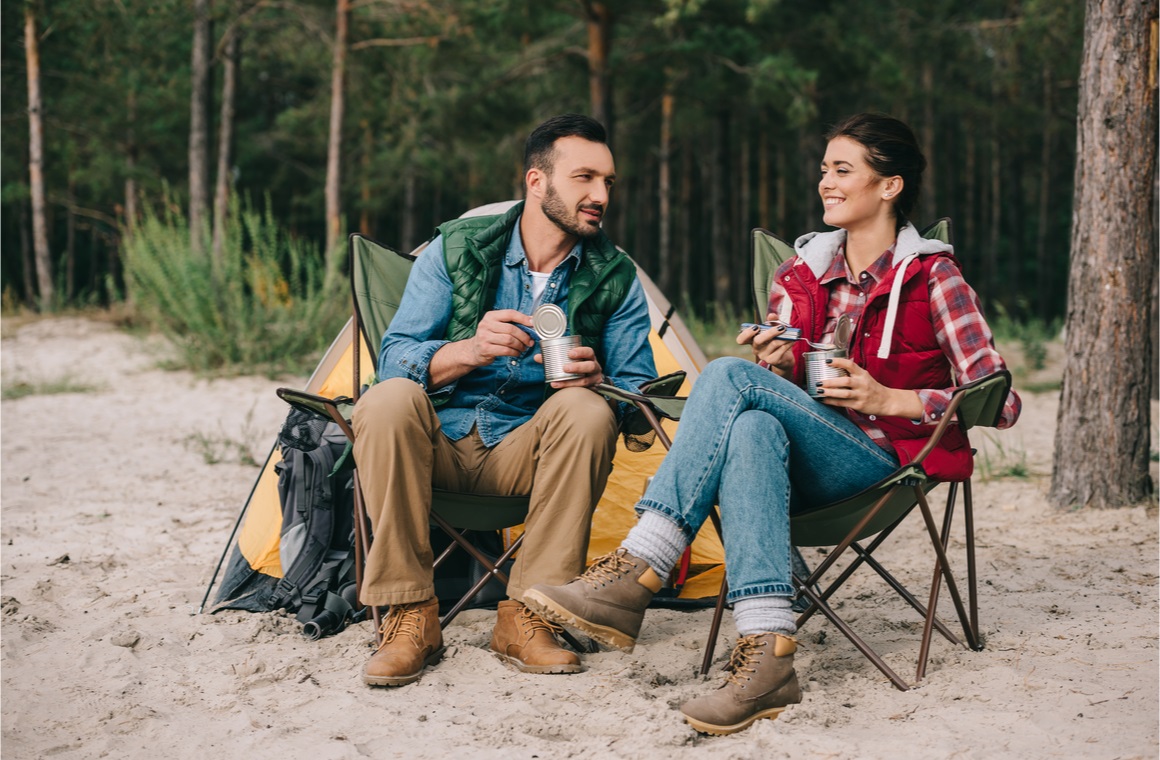 We didn't mention clothes in the section above, so we'll get into details here. Depending on where you are going and the activities you'll participate in, you should have appropriate clothing and footwear for the outdoors. Think about some waterproof outdoor boots with enough grip and traction for slippery rocks, grass, or roots. Regarding clothes, while this might be a holiday, elegant attire isn't necessary, nor are stilettos or slippers. Think rain gear, jeans if the weather is good, and even some t-shirts, but do not overlook the warm clothes as the weather can change swiftly. The utility is more important than aesthetics when it comes to outdoor living.
Don't Pollute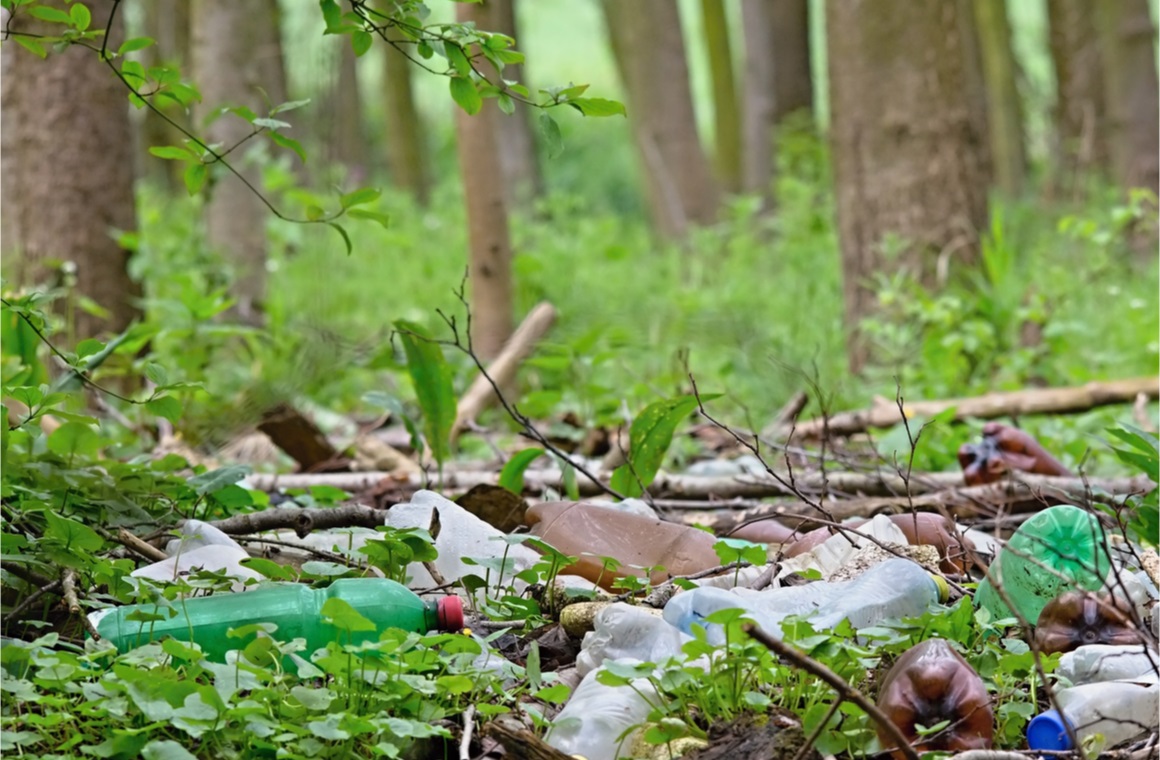 Enjoying the outdoors doesn't mean disrespecting it. Pollution is a major problem in our society with countries battling pollution and our cities are bearing the worst of it, which is why we should be even more respectful towards nature, especially during our outdoor escapes. Why should nature have to pay for our entertainment? Getting back to the Leave only footprints, take only pictures saying, preserving nature should be a focus. If we look at animals, the only footprints that they leave are their footprints. Humans are the only animals that pollute to such an extent that we poison our environment everywhere we go. It is important to note here that pollution isn't only a can left behind, but the noise we make, the light we propagate, and the odors we leave behind. So pick up after yourselves, don't play music loudly, limit the amount of light you use at night and limit smoking at the campsite if you can. Trash, noise, light, and odors can affect wildlife, draw it to where you are and even poison them. Not advisable for those suffering from animal phobias.
Do Take Food & Water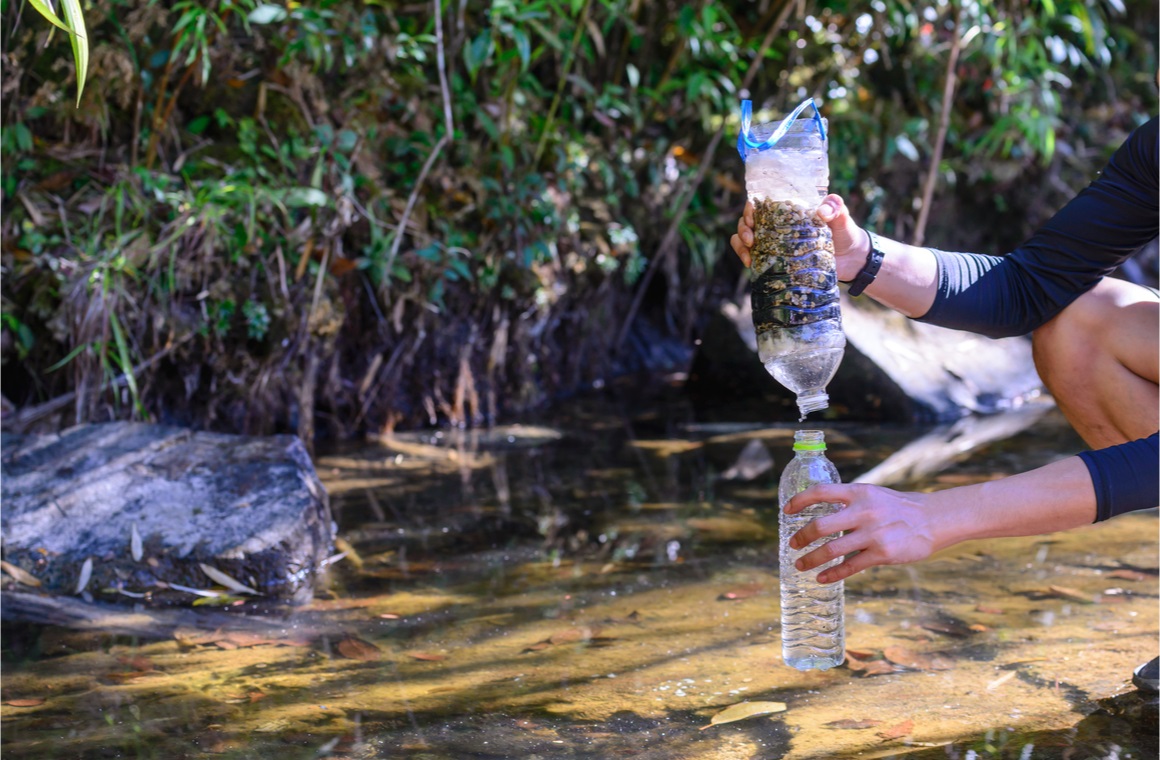 Having enough food and water is essential. Unless you are a capable hunter or gatherer, you should have enough food to last your group for the extent of the trip, unless there is a store nearby that you can visit. If you can't take enough water with you, you can make a water filtration system, choose to boil water, or use special pills to purify it. The most straightforward filtration system is cutting the bottom off a bottle, filling it with rocks of various sizes (biggest near the top, smallest near the cut bottom), and pouring water in it while the cap is off. Use another bottle for the water to go into. This system removes physical threats, but additional purification methods should be used, either boiling it or a purifying pill based on iodine, chlorine, and potassium. Banana peels and lemon slices can be used for filtering water as well.
Don't Leave Food Out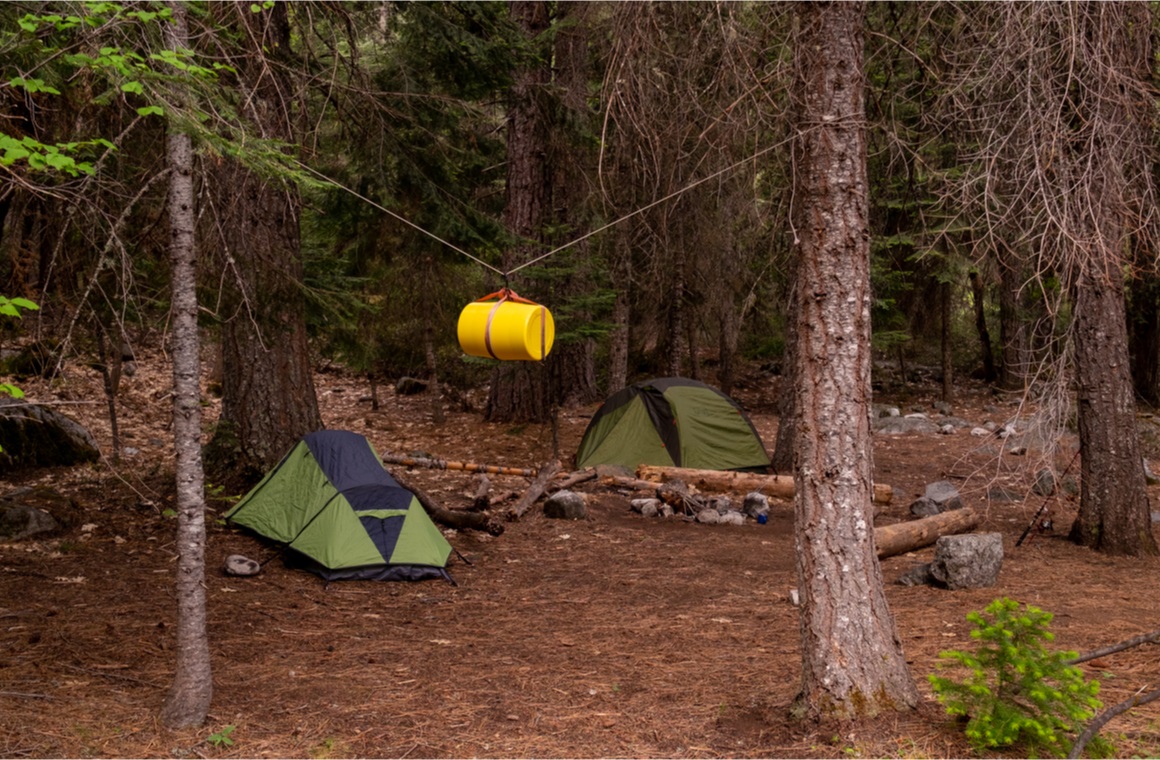 As you won't be the only one out in nature, it's important not to leave out food. Wild animals, including bears, have an exceptional sense of smell that can detect food over 20 miles away, and any food left unattended is an invitation for them. Learn how the campsite requires you to store food and know that bears consider canned goods, drinks, bottles, soaps, toiletries, cosmetics, sunscreen, ice chests, bug repellants, fuel, or the items used to prepare meals as foods. A bear canister would be the best bet as containers that are bear-resistant or hanging food from a tree, but always check the regulations of the area you visit. They might give you the best option because burning food is not the answer.
Do Ensure Your Safety & Comfort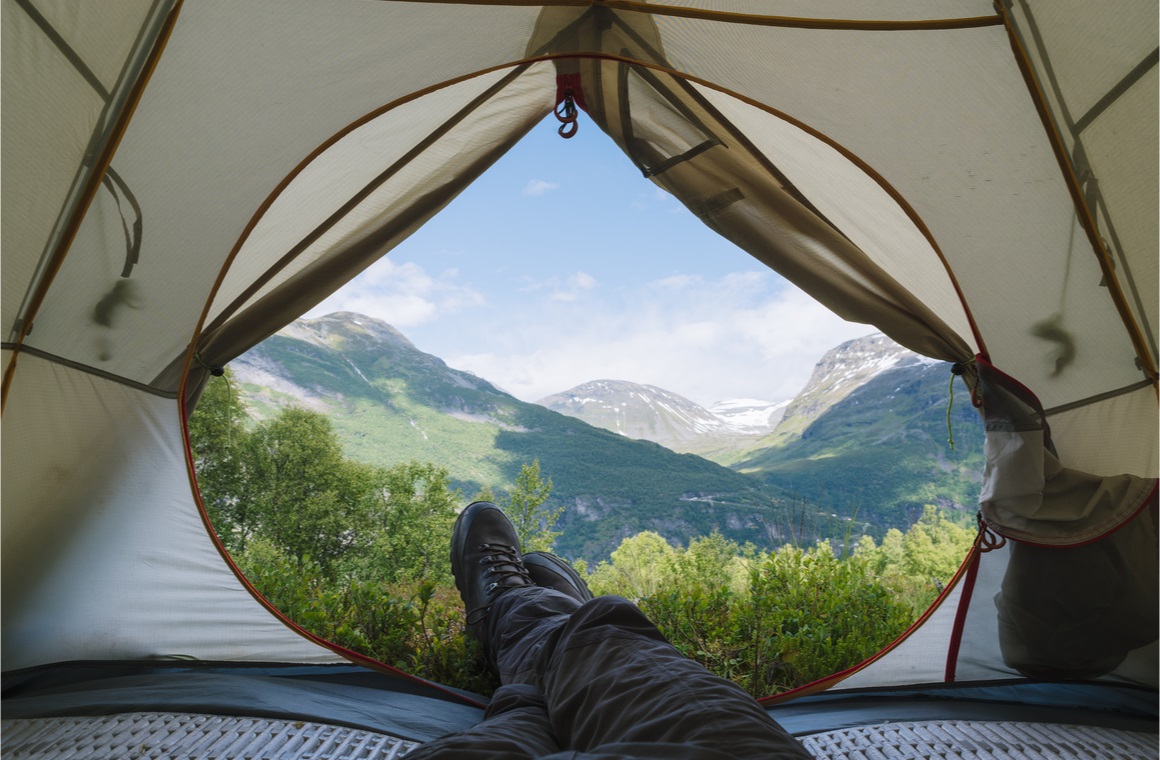 Safety and comfort are what we all want wherever we go, and just because you're outdoors doesn't mean that you shouldn't be comfortable. For comfort, you can easily invest in a sleeping mat so that you can get a decent sleep, and toiletries for personal hygiene are never a bad idea. The safety supplies mentioned above are detrimental for safety as well as a way through which you can contact emergency services in case of necessity, not to mention travel insurance for more eccentric activities. Phone service isn't attainable everywhere, so alternative options can come in handy.
Don't Leave Fire Unattended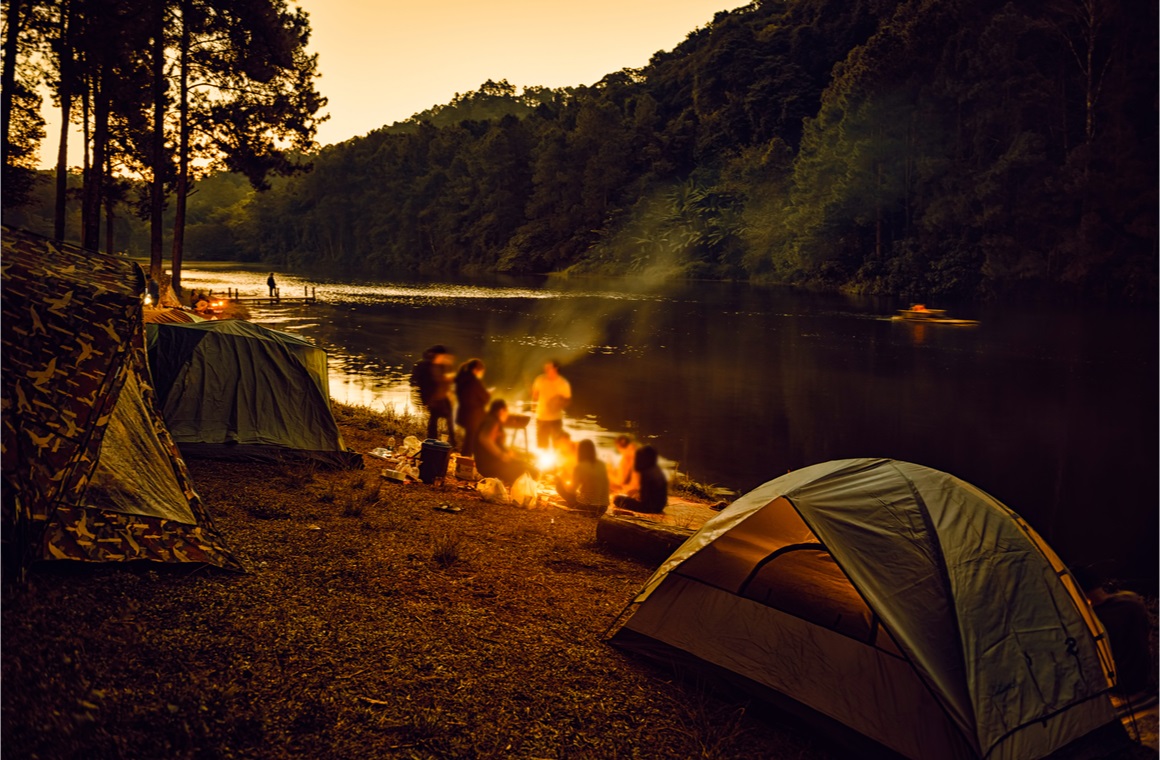 We all know how dangerous fire can be, whether from house fires or wildfires. If you want to refresh your memory, just look up how fires start in California. It wasn't space lasers. An unattended fire can be a hazard, especially if the area is dry, filled with fallen branches, or dry leaves. Add a gust of wind to that, and a wildfire can be the result. Smoking can also be hazardous in arid areas, so make sure to put out your cigarette and fire before leaving the campsite.
Conclusion
We concocted this comprehensive list of things to adhere to in nature for those adventurers that like to test their boundaries. We all love it and respect it, so we should behave accordingly.  This list contains the most important do's and don'ts in nature, so as long as you respect these, you'll be a model camper. So start planning your trip, Like this article and Share it with anyone that passes the compatibility test, and don't forget to have fun. The great outdoors can be a great source to recharge your batteries, get back in touch with nature, and find your peace and quiet. For further information, you can look up the subject on any National Park, Reserve, or Wildlife Preserve site online.
Comment below and let us know what you plan on taking with you on your next trip. Keep in mind that respecting nature isn't only about other campers who want to enjoy it but also about nature itself. And remember: Leave only Footprints, Take only Pictures!