Outdoor activities are not only fun and relaxing, but they also have a therapeutic component to them. Studies show that being outdoors helps reduce depression, relieve stress, and recharge our mental state. If these are things you are dealing with, consider getting outside a little more often by creating an outdoor space that would allow you to enjoy spending time outside. When it comes to specific activities, there are plenty of fun and exciting things you can do to relieve stress and get some fresh air into your system, but with the pandemic, many outdoor opportunities have been closed, and people were stuck indoors.
While many were more concerned about keeping Covid-19 out of their home, they neglected the importance of outdoor activities in relieving stress and anxiety. Many of us have stressful jobs that consume a lot of our energy and resources. Some of the most demanding jobs require you to work even in your off-hours, and it becomes hard to find that balance between work and family obligations. Situations like this could trigger serious mental health issues, and that is why you should consider doing something good for your body and mind.
The benefits of getting outdoors will counteract many health issues that might arise later on in your life from stress. We do know that many don't have the possibility to go outside since there might be restrictions in your area or simply out of fear of being in contact with other people. However, creating a few outdoor amenities and implementing a few ideas to your outdoor space can make a massive difference in the long run. Therefore, here is a list of ideas on creating an outdoor sanctuary for mind and body health.
Create an outdoor sanctuary
With more people setting up their perfect home office to comply with work-from-home policies, the amount of outdoor activities they engage in has been reduced drastically. That is why an outdoor living space can be the perfect mental escape for many homeowners. Your outdoor sanctuary should be your place of refuge when you feel overwhelmed and when you need a breath of fresh air to revitalize your mind and body. Here are a few ideas on creating an outdoor sanctuary.
Lounge area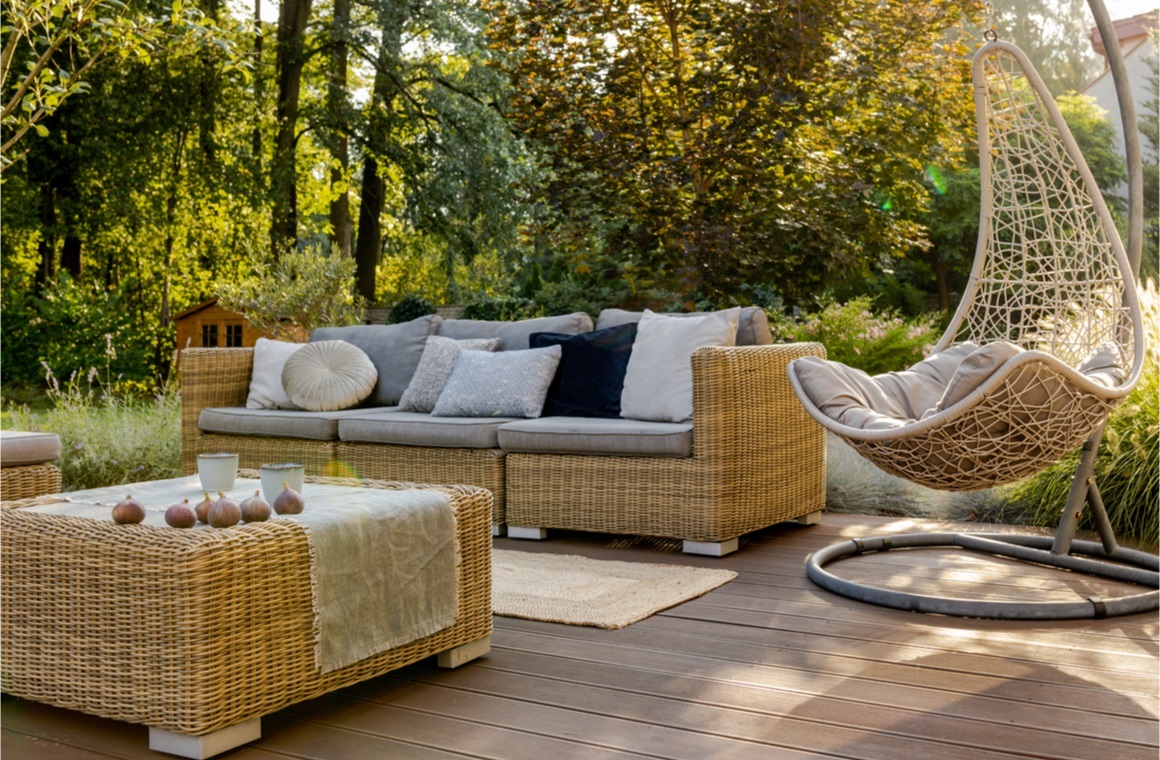 An outdoor refuge won't be complete without a place to sit, relax and enjoy your favorite time of day with all the beautiful characteristics it brings. To be able to collapse on a comfy chair and kick your feet up after a long and stressful day. Whether you are looking for ideas to spruce up your patio or porch and maybe even create a lounging area, it is the perfect place to unwind and relax.
Before you create your seating area, look for a focal point to make it more inviting. Some yards have a lake view, or an ocean view, while others might be situated in a heavily wooded area or the mountains. Use these landscape features as your focal point and build your lounging area so that you can enjoy the scene.
However, if the area is enclosed and your yard is not open toward a spectacular view, consider creating a focal point of your own. Plants in the home can be incorporated outdoors as well, and by adding some additional hardscape details or arranging the seating around a fire pit, you can add a nice spin to your lounging area.
Nature retreat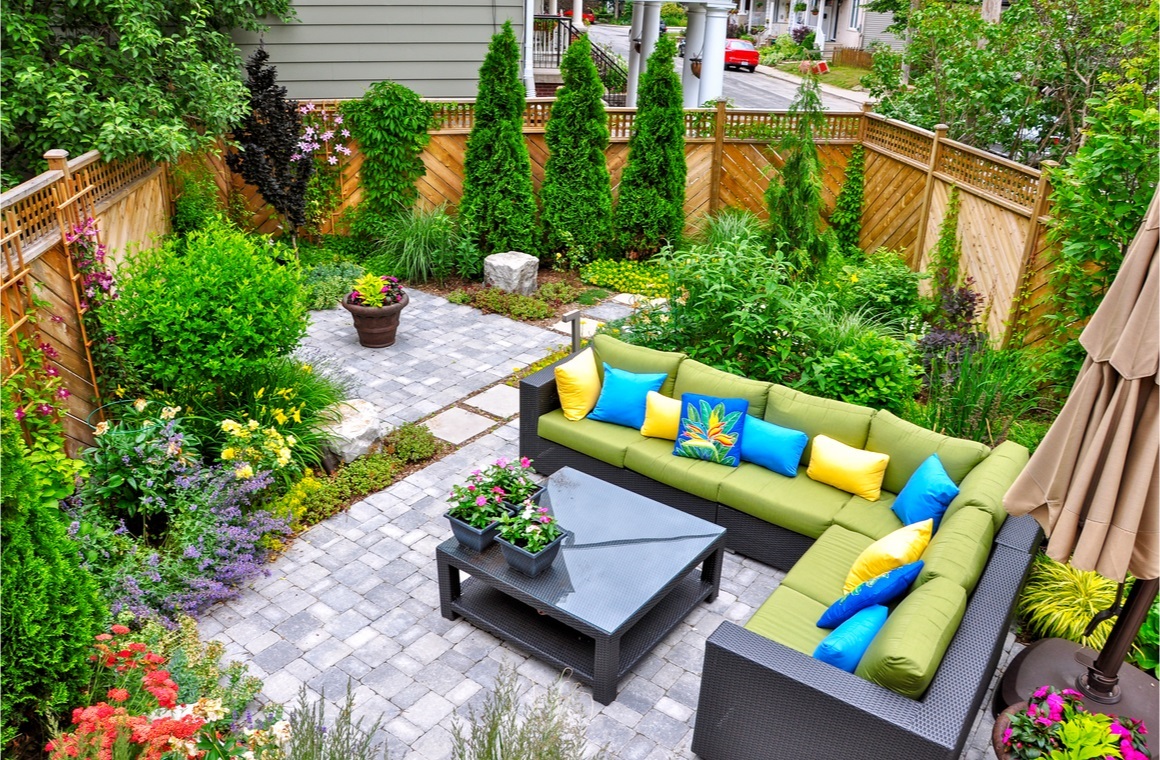 It might seem obvious to many people that plants and greenery are vital for creating that relaxed atmosphere that helps you relax and ease your mind. Plants are an essential part of creating your sanctuary; allowing you to admire flowers and plants while spending time outdoors is a peaceful activity that distracts your mind from worries. They encourage living in the present moment and help ease stress and tension.
Some plants have a therapeutic effect through the smell they carry and the sound their leaves make when the wind blows. Other types of plants have tactile features such as textured bark or velvet leaves, and visually, plants are appealing to the human eye. Plants are diverse in many ways and you can use them to enhance the feel of a space. Not only that, plants can be used for nutritional purposes if you decide to grow vegetables around your home. Limits are only drawn by your creativity, so use these tips to your advantage.
If you want to fill your yard with a pleasant fragrance, choose jasmine or sage, and if you want to feel relaxed by the sound and movement of the plants, choose sycamores and London plants. For texture, you can incorporate some Artemisia and Pennisetum in your yard if you are looking for a soft feel. On the other spectrum, the bark of Oaks and manzanitas can add a more tactile experience.
Lighting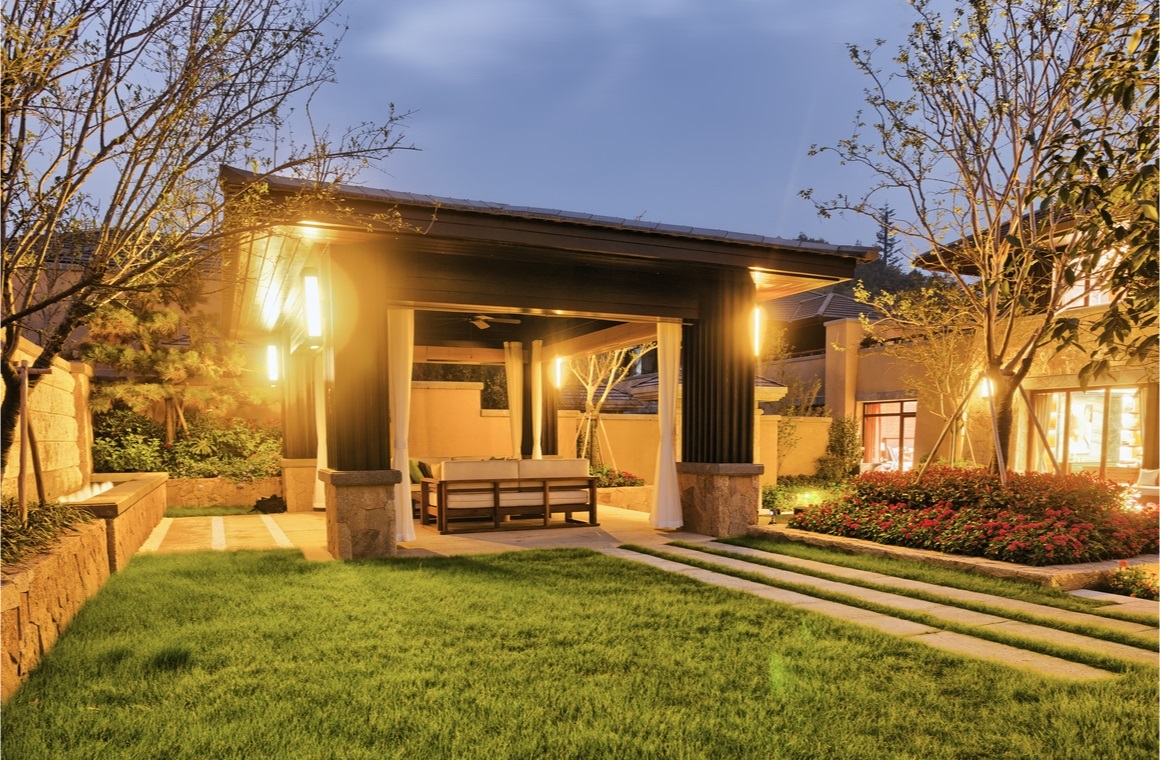 Lighting has many purposes and can most certainly help lighten up the mood and set a calm and relaxing atmosphere. Its applications are so broad, and it extends beyond outdoor lighting, but this is the part we want to cover. Once the sun goes down, lighting becomes essential for its functionality and setting the ambiance of a space.
First and foremost, lighting ensures safety. Marking a path, a staircase, or precocious edges of patios with lighting is one of the essential uses of this feature, and it ensures that no one gets injured after it gets dark outside. Lighting can also scare any potential intruders, and multiple applications use lighting to create reliable home security systems.
Using light features to define boundaries or to provide direct lighting for safety purposes is critical for outdoor applications. If you want to draw the attention of the views to a particular home or garden feature, you may do so using outdoor lighting. Illuminating boulders, trees, and the perimeter of your yard give not only a pleasant look but also a sense of relief. Lighting just a few unique features will help your mind connect the dots and feel the area's geometry.
Water features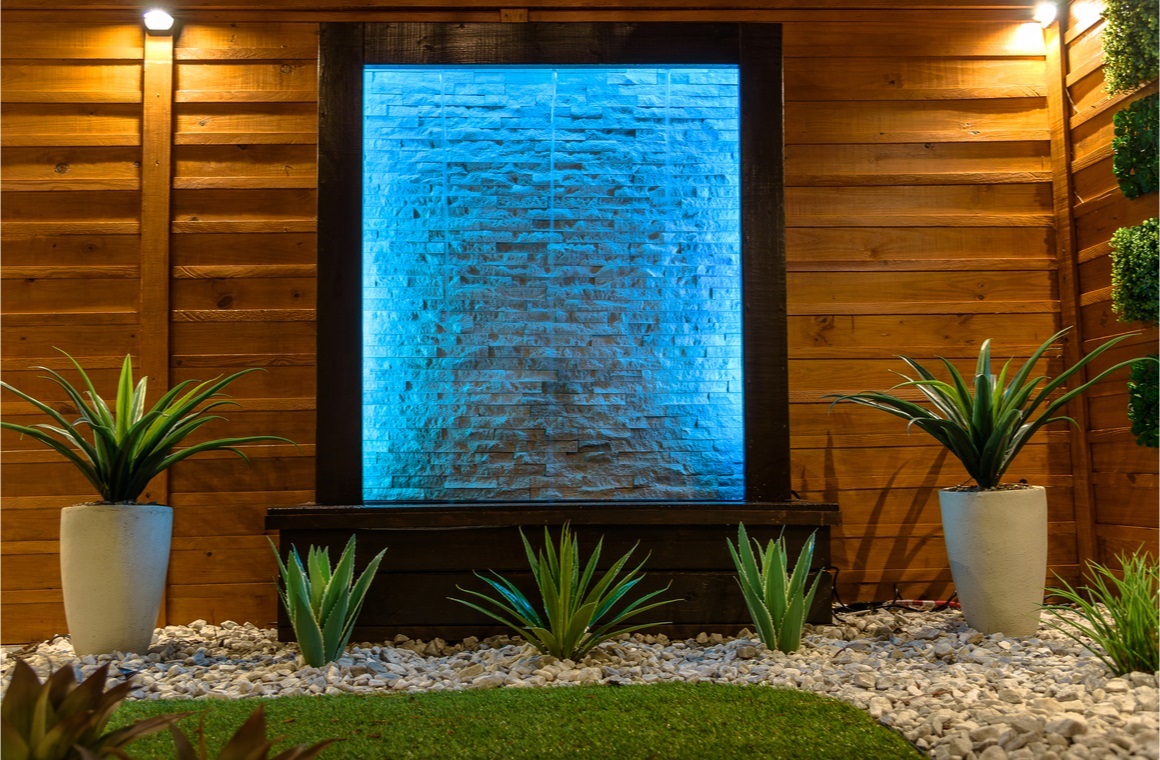 Some studies prove that being near water can make you happier and less stressed. Not everyone can live by the seaside or by the lake, but everyone can recreate the soothing effect of water by incorporating a few water features in the landscape. Homeowners managed to find unusual ways in which water increases the home value, so you have the added benefit of appreciation on top of the soothing effects of properties.
A lovely landscape touch to your backyard could be core-drilled boulder fountains, which fits seamlessly into nature. Boulder fountains add a nice bubbling effect and require little maintenance than the traditional fountains because they are pondless. If you are not after something subtle, there are other ways you can add water features to your landscape.
Consider architecturally-integrated water walls, which are quite a unique feature with which you can enhance your home's curb appeal. Stand-alone ponds are a great addition if you want to create a tranquil oasis without much noise. On the other hand, waterfalls and spouted fountains can provide white noise for a soothing and calming effect.
She shed and man cave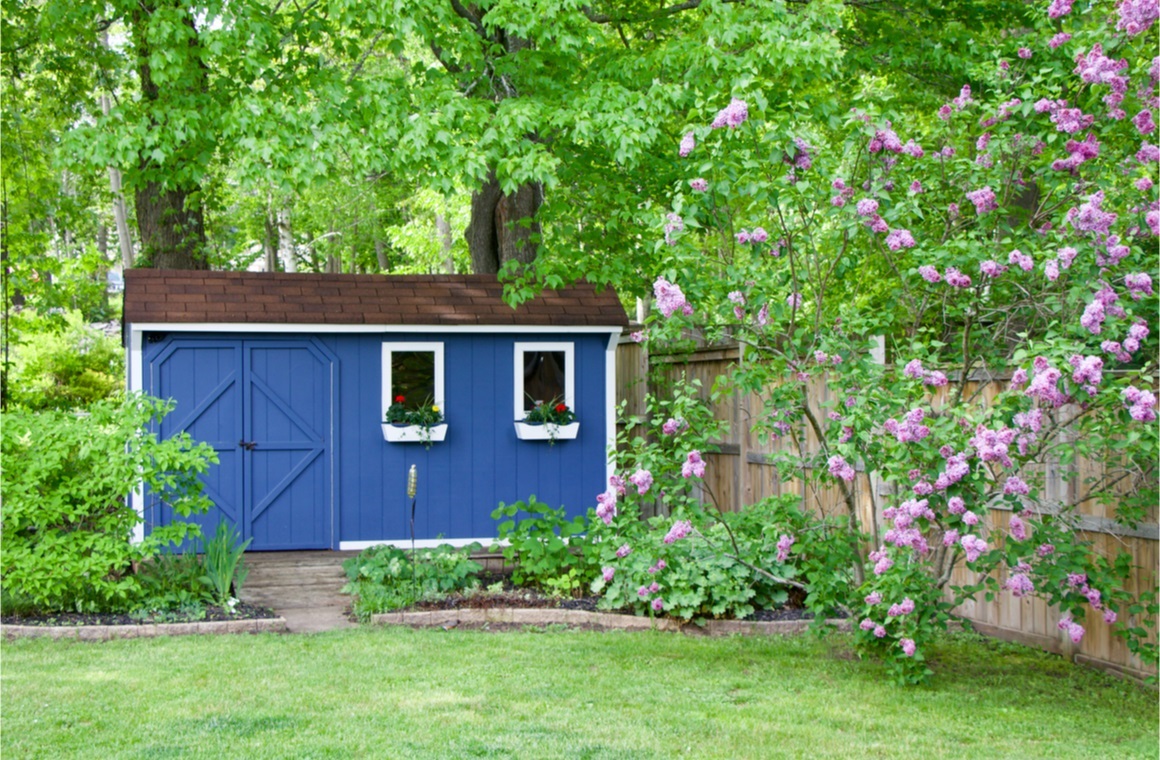 During the lockdown, probably one of the most desirable spaces in the home for men and women has to be the She Shed and the Man Cave. It has undoubtedly been one of the most therapeutic places where you could spend your time and forget about all your worries.
She sheds are usually an exterior addition to the real estate, such as a garden shed with plants and flowers. This outer space often acts as a yoga retreat with scented candles and a lovely matt for rest and exercise. Most she sheds have comfortable seating and good lighting for long, relaxful book reading sessions. By bringing in a few chairs and a table you can easily turn your she shed into a guesthouse.
On the other hand, man caves don't necessarily fit into the category of outdoor amenities. More often than not, a man cave is just another room in the house that has been transformed into the ultimate retreat for men. Still, it is a worthy mention since it yields similar anxiety and stress relief as she shed and other outdoor sanctuaries.
Man caves usually consist of bar furniture with drinks and liquor or a game room with a billiard table, ping pong, or air hockey. It can easily be transformed into a music cave with a jukebox or big speakers and amps for guitars. Giant TV screens or gaming rigs are very common in a man cave if you enjoy watching football or if you want to tackle some hard-core gaming online with friends. Commonly a man cave might hold a small home gym with some weights and equipment for the sports type of guys.
Useable outdoor features
Think about what your yard needs to draw you outside of your home? This can help you through the design process because certain features throughout the yard help move people through the space with purpose. While marking spaces and landscaping makes it look beautiful, adding useful features to the design is just as important.
Swimming pools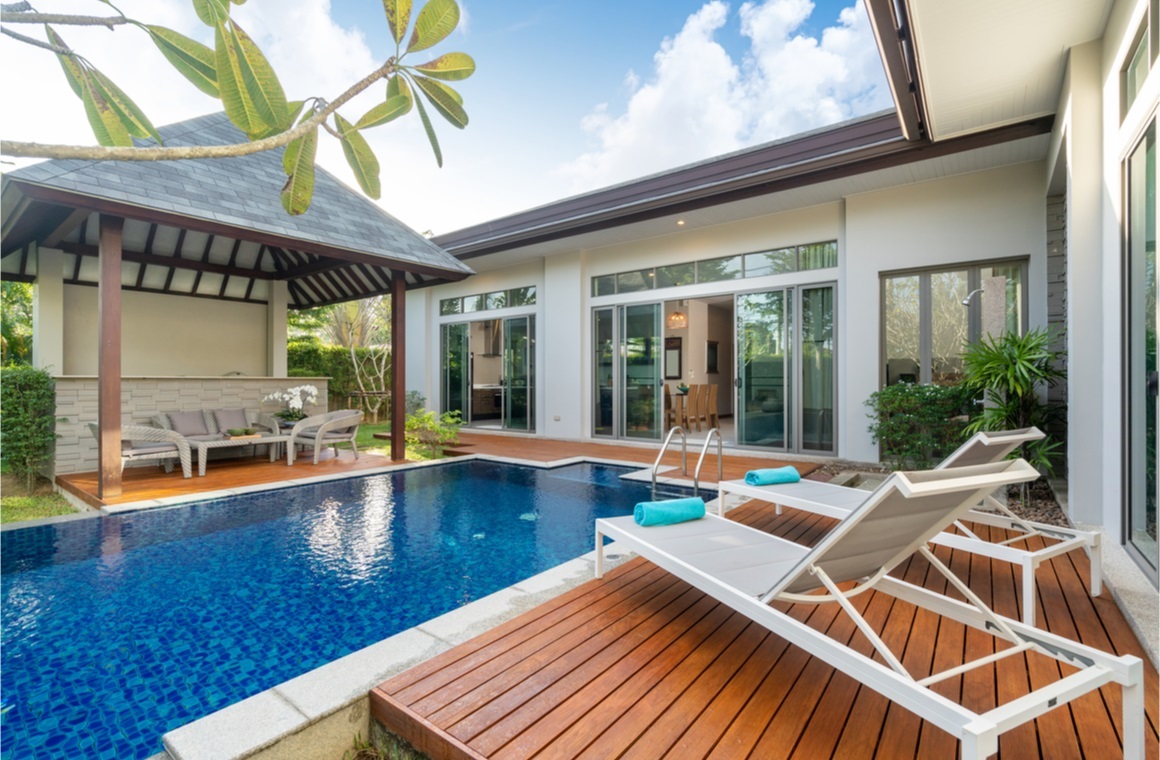 If the climate favors the addition of an in-ground swimming pool, why not consider installing one for your next home remodel. A swimming pool pairs up nicely with your lounging area, and you could easily switch between bathing in the sun or relaxing in the water. Swimming is a great cardiovascular exercise that helps you remain fit, and water has a therapeutic effect that helps ease your mind and relax.
Swimming pools could be an excellent addition for anyone who plans to create an outdoor sanctuary and they could benefit you in many ways. Keeping your physical and mental health in optimal condition is vital; therefore, a swimming pool can do just that.
Outdoor Kitchen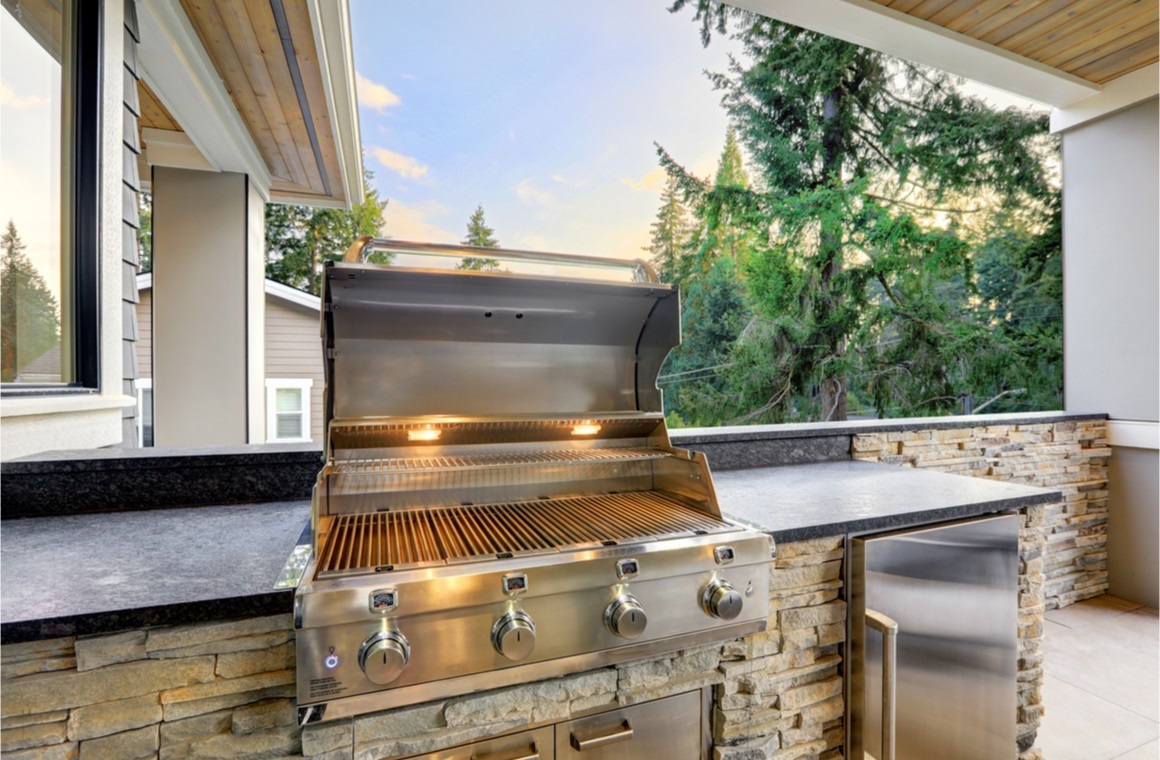 Outdoor kitchens are a new concept, but they are a very welcome outdoor feature for anyone who wants to spend more time outside and get cooking done at the same time. Food is fuel for the body and soul because everyone feels good after treating themselves to delicious food. If an outdoor kitchen can get you cooking more often and more tasty foods, why not add it into your arsenal of outdoor amenities.
With an outdoor kitchen, cooking for the family will feel like you're on vacation. Even if it's as little as a grill and some counter space, outdoor kitchens are a convenient addition that can be used any day of the week. With these features, cooking becomes a lot more exciting and with the addition of a home garden, you can produce delicious recipes straight from your garden.
Firepit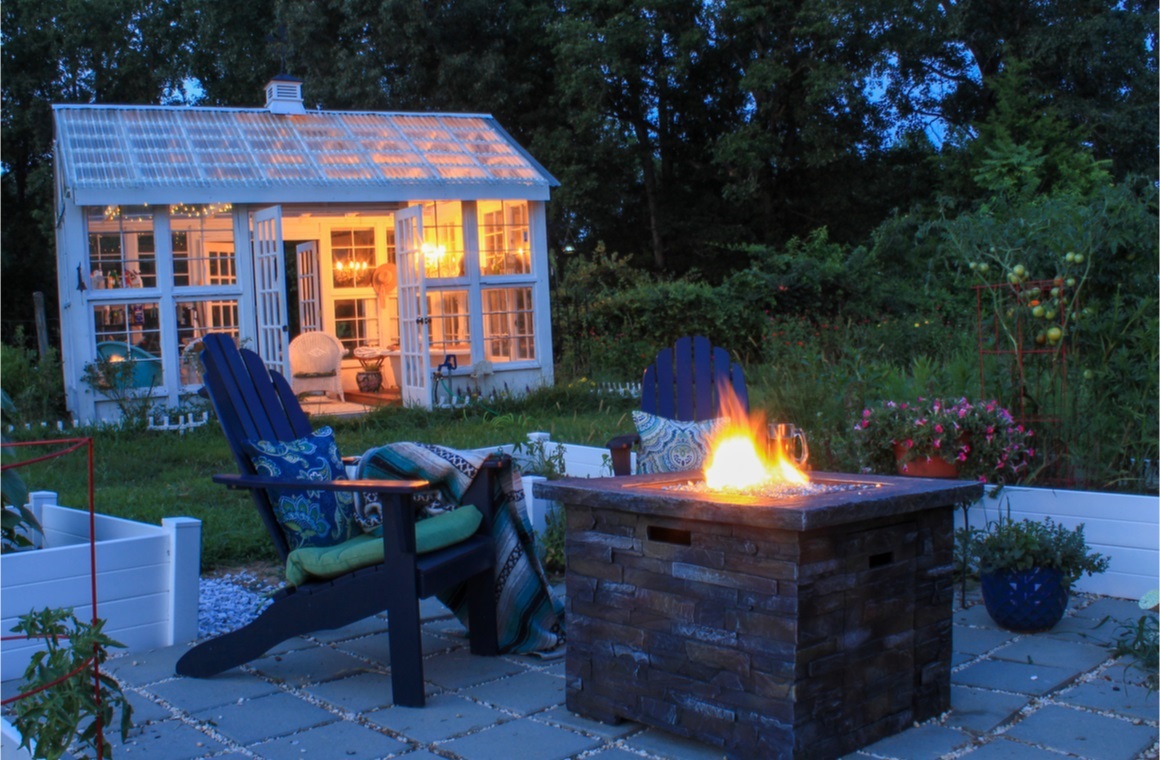 As much as humans are attracted to water, they are also attracted to fire. A small, wood-burning pit is the perfect outdoor feature that can bring back the nostalgia of sitting around a campfire roasting marshmallows. Firepits also have an aesthetically pleasing effect, and modern fire bowls provide the same warmth but without the presence of smoke.
There is no better way to remind yourself of a successful camping trip than gathering around a firepit. In addition, even if the weather is unfavorable for outdoor dwelling, you can quickly start a fire and warm yourself up while enjoying the unique vibes of the cold season.
Conclusion
Some of the features outlined in this article might be already on your to-do list of home improvements, while others might come along with buying the new home. Locating a home with these great outdoor amenities requires you to find a real estate agent who can guide you through the housing market.
No matter what your housing preferences are, an outdoor sanctuary is more than a simple lounging area. It's a place for the mind, body, and soul, a place where you can unwind, let go of all your worries, and regain balance in your life. Hopefully, our article has inspired you to create the perfect outdoor oasis where you can relax, ease your mind and find your inner peace.
Do you agree with our list of outdoor features that will help your physical and mental state? What other part do you deem necessary for your outdoor lounging area? Let us know in the comment section down below. If you enjoy the content, let your friends know about these fantastic outdoor amenities by sharing the blog on your social media accounts.