When you think of a dream home, you probably think about a four-story building with an attractive appearance and a garden in front of the house populated with plants and flowers. If the housing market doesn't offer homes with the design you are looking for, chances are you can hire an interior designer to help you create your dream home.
However, many first-time homebuyers can't afford the expenses that come with such a big purchase; therefore, they might look into smaller properties at first or adjoining properties. Many would find these types of homes much more attractive and affordable than a single-family home or their alternatives.
Moreso, adjoining properties are gaining a lot of popularity from homebuyers and real estate investors. With adjoining properties, investors can snag multiple units at a much more affordable price and rent them out. This type of investment yields high returns for a low cost, which is why so many decide to invest in adjoining properties.
But what are the adjoining properties, and what types of adjoining properties can you find on the housing market today? Are these types of properties the best choice for home-buyers and investors? Let's dig a little deeper and learn more about adjoining properties, the pros and cons of owning and living in ones, and home value trends for these types of units.
What are adjoining properties?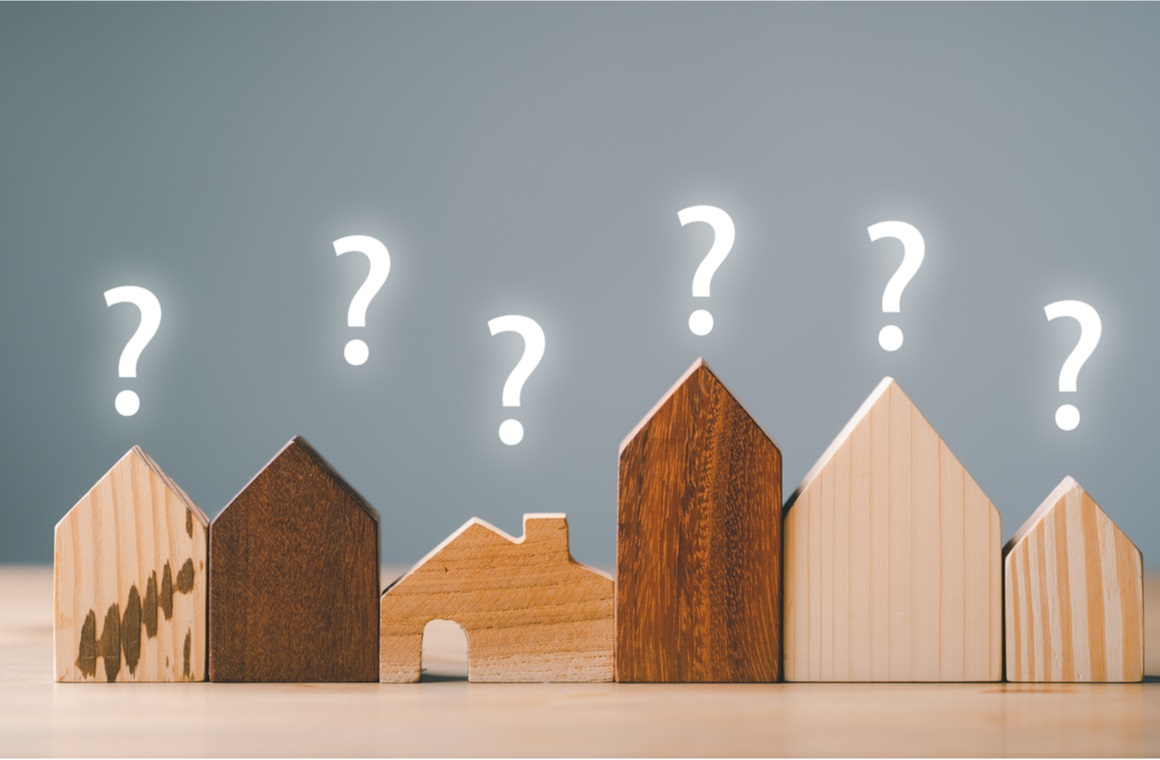 Adjoining real estate properties require a connecting boundary between them. The word adjoining, as it might suggest, requires a "joining" of places. Two properties, lots, or parcels that share common boundaries, are contiguous, or touching each other are considered adjoining properties. Not to be confused with adjacent properties, since most of the time, the terms are used interchangeably. Typically adjacent is not confined to places adjoining but rather places close to or near each other.
The boundaries of adjoining properties can be a fence owned by adjoining owners or a wall that separates two living units. Both property owners share legal rights for the connecting fence or wall, and legal issues such as abutter's rights and right of way come into play when dealing with adjoining properties to prevent legal disputes.
Types of adjoining properties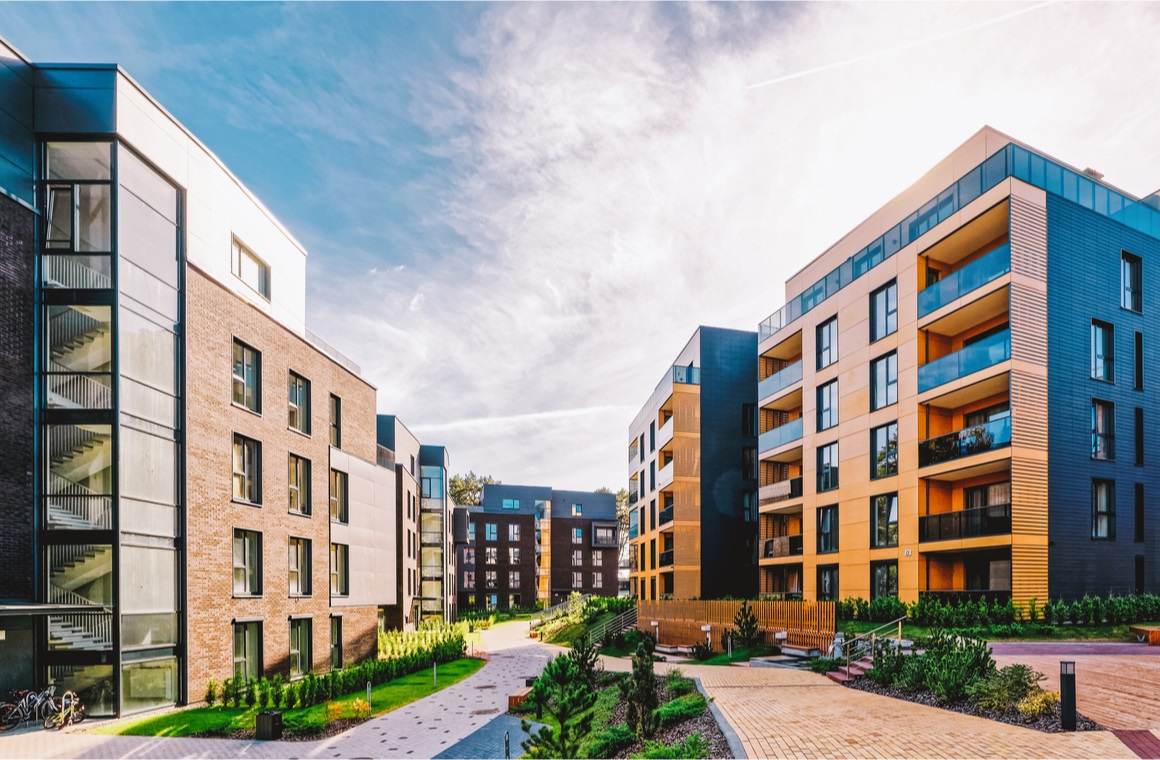 When it comes down to deciding where you want to live, you have quite a few options. With the vast array of home types out there, you can find something that suits your tastes, needs, and preferences. However, some of these home types might create a little bit of confusion, especially when you are talking about adjoining properties. Also, you rarely find these home types classified as adjoining properties because usually, the home type you are looking for would already imply if it's connecting with another or not.
However, according to the definition of adjoining properties, the unit types that share a common boundary, such as a fence or a wall, are townhomes and multi-family homes, which can be divided into multiple categories. Multi-family homes range from duplexes, triplexes, and quadruplexes all the way to apartment buildings and condominiums. Each of these unit types has its advantages and disadvantages, so we will go through each type and break down the pros and cons.
Townhomes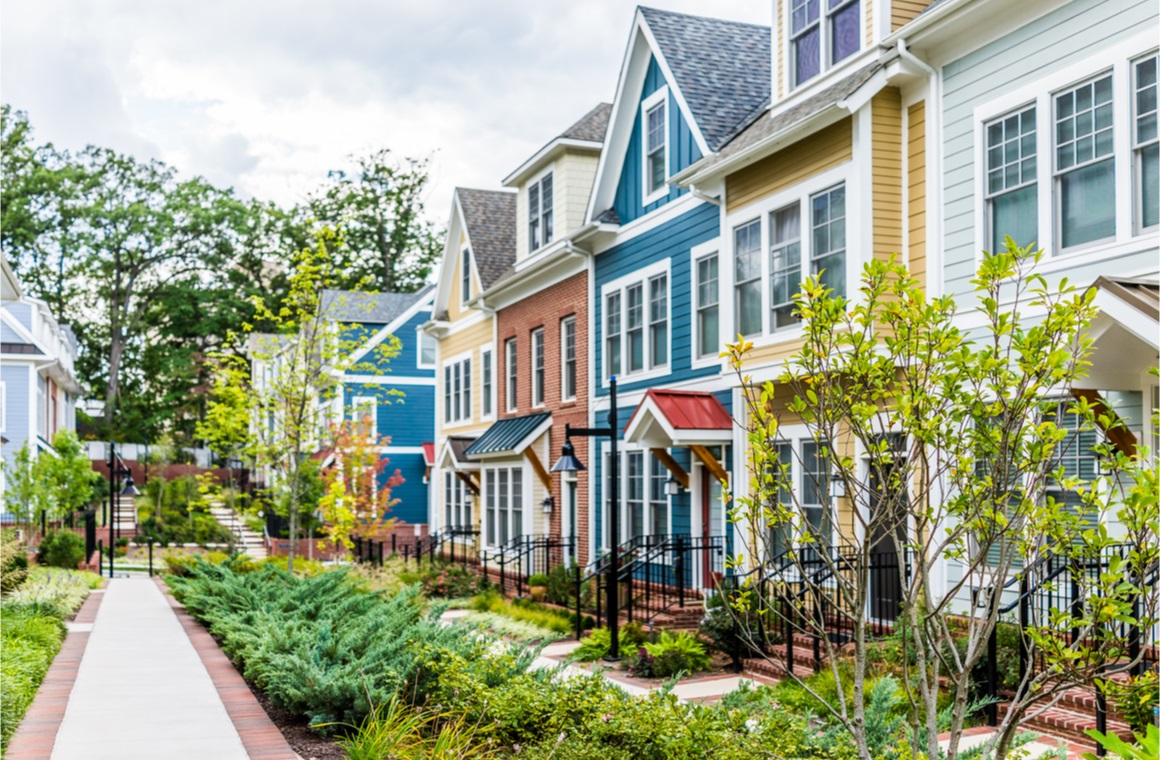 You can think of townhomes as single-family houses with less outer space because they share one or more walls with other attached-unit homes. These properties come in a variety of shapes and sizes, and they can either be part of a multi-story building with many units or be part of a small strip of townhomes with one or more levels.
Townhomes have their own interior and exterior walls, lawn, and roof, but in some cases, homeowners may need to share common areas, such as a clubhouse, garage, or pool. Many townhomes are governed by a homeowners association (HOA). If you are unaware of HOA responsibilities or how much power an HOA has, you might or might not want to be part of a community that has one.
In terms of costs, townhomes tend to be cheaper than detached single-family homes of similar size and location. Typically they make a good starter home for first-time buyers and anyone who has a limited budget. For example, in the city of San Francisco, one of the most expensive real estate markets in the US, the median home price for single-family homes is close to $1.61 million. The cost for condos that typically fall between townhouses and single-family homes is close to $1.17 million.
Duplex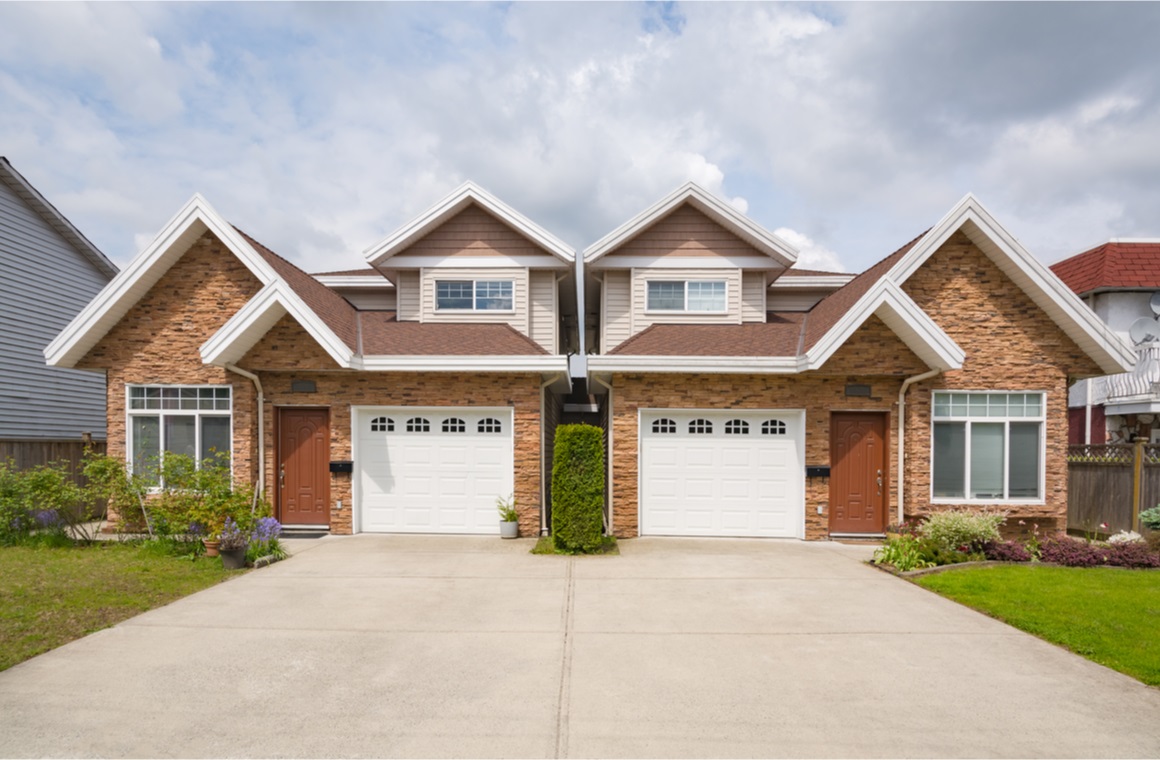 While the number of homes attached to each other can vary for townhomes, a duplex only consists of two living spaces with one or more walls.  In a townhouse, you are likely to share a wall with two neighbors unless you purchase one located at the end of the row, which is typically more expensive. In a duplex, you will only share a wall with one neighbor, and it is not uncommon to be neighbors with a friend or family member.
If you are browsing the market for a duplex, you can expect to find a large house with two entrances that lead to two distinct living spaces. Inside the complex, you can expect to find everything you would typically find in a single-family home including, a kitchen, bathrooms, bedrooms, and in some cases, two garage doors.
Even though duplexes tend to be a little more expensive than townhomes, they are still generally cheaper than detached single-family homes. You can live in a duplex as a renter, which is more affordable than a rental home, and it is usually the middle step for people that are tired of the apartment lifestyle. On the other hand, buying a duplex can be an excellent investment if you decide to live in one unit and rent out the other. In this case, you can create a passive income strategy that would help you avoid paying interest on your home loan or use the rent payments to contribute towards your mortgage.
Triplex and Quadruplex
By extension, if a duplex has two separate living spaces, a triplex would have three individual living units, and a quadruplex has four living units separated by one or more walls. All these homes are technically multifamily real estate, and they represent one of the most well-known and sought-after investments, one of the main reasons being the financing.
Paying such a significant sum of money to purchase multi-family homes is not easily accessible unless financed. Obtaining a residential real estate loan is possible for these types of properties if there are less than five living units within the building. Anything above that would require a commercial real estate loan. Therefore, as an investor, purchasing a property with multiple units is the most accessible form of real estate because of the financing and because you get the most bang for your buck.
Apartments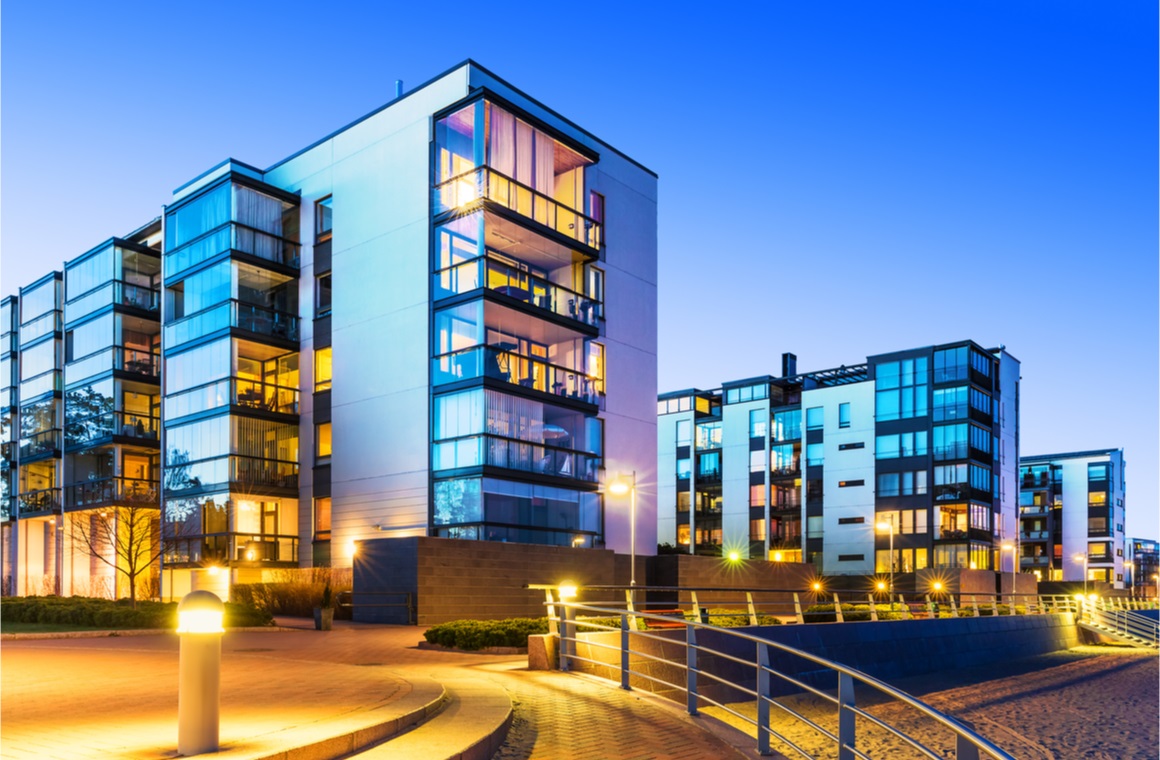 Probably one of the simplest entries on our list and one of the most accessible forms of housing. A complex with 5 or more living spaces is considered an apartment building, and they typically have common areas and amenities for everyone living in the building to enjoy. Unlike the other types of housing units mentioned above, apartments don't have private yards for apartment dwellers. They can consist of anywhere from 1 to 3 bedrooms with 1 to 2 bathrooms, and in some areas, studio apartments are becoming increasingly popular, and some people love the benefits of studio apartments. Depending on the building's structure, they could have adjoining walls, floors, and ceilings with other tenants.
One of the most significant advantages of living in an apartment is liability. As a tenant, you don't share the liability with the owner when you live in an apartment, and if something breaks, and it wasn't your fault, the landlord covers the costs. Also, by living in an apartment, you are flexible with your location since you are not bound to the property. If you want to move, it is much easier since you don't have to sell it.
Condos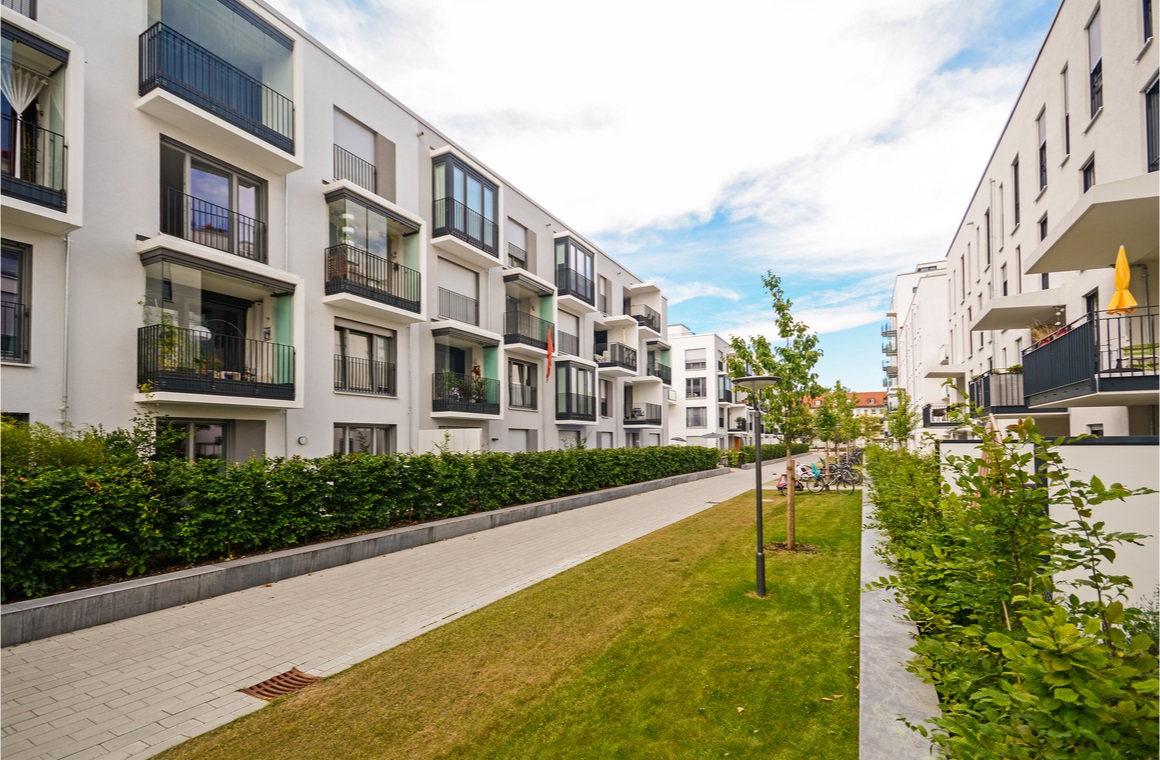 A condo is basically a unit within a duplex, apartment building, or townhouse with special ownership rights. You may be wondering how a condo differs from other multi-family buildings? One of the main differences is the fact that you can own such a unit that is adjoining with other living units. Instead of renting a part of a larger unit, you can buy it just like a house. This gives you the freedom to change everything within the walls of your unit because you are the landlord. You will also have to take care of repairs and such, and you should ask the right questions before buying a condo.
The biggest pro of living in a condo is related to the control you have over interior design and aesthetics. For many people, it is an advantage not to have a yard or the outdoor maintenance of the building. Multi-unit facilities are excellent if you know what you are looking for, and they can come out cheap compared to other types of units. By finding a real estate agent in your area, he can help you navigate through the multi-family housing market and find the home you are looking for.
Conclusion
Today's real estate market offers a wide variety of housing options that might leave you wondering what would be the best option for you. Even though many first-time homebuyers see themselves living in a single-family home with many rooms and a large yard, it is not always the best option or the most accessible. The housing market of today allows you to take as much or as little responsibility for the property you live in and significantly reduce costs if that is your primary concern. That is why sharing a wall with a neighbor in a multi-family housing environment is probably the only inconvenience on top of all the other benefits you get from living in adjoining properties.
Let us know in the comments section down below about your experience with multi-family housing. Also, if you enjoy the content, don't hesitate to share it on your social media accounts.