Every now and then, we, human beings, feel an irresistible urge to get out there in the wild and throw ourselves in the embrace of Mother Nature. This longing for a connection with the elements is an important part of us, and no matter how caught up we are in our everyday lives, a stroll in nature always fills us with new energy. Even a short walk in the park feels rejuvenating, but many of us long for a bit more than that – at least occasionally.  There's a plethora of natural wonders to visit in America, and nature lovers usually have a comprehensive bucket list, which serves as a reminder to start exploring. There are so many amazing places to experience in the US that multiple lifetimes are needed to get to see everything. So, unless you're a cat, make that bucket list, so you can start having the experiences that will leave a mark on your soul and shape the way you perceive the world. 
In case you don't have a bucket list – or if you have one but need ideas to add to it – we've compiled one with the most amazing natural wonders to visit in America. Since every person is different, so is every bucket list. This compilation encompasses places as varied as possible to showcase the uniqueness and diversity of natural wonders in the US.
So, put on your boots and gear up to explore the most amazing places in the great American outdoors! Remember the do's and don'ts in nature, and get ready to experience some awe!
The most amazing national parks in America you should see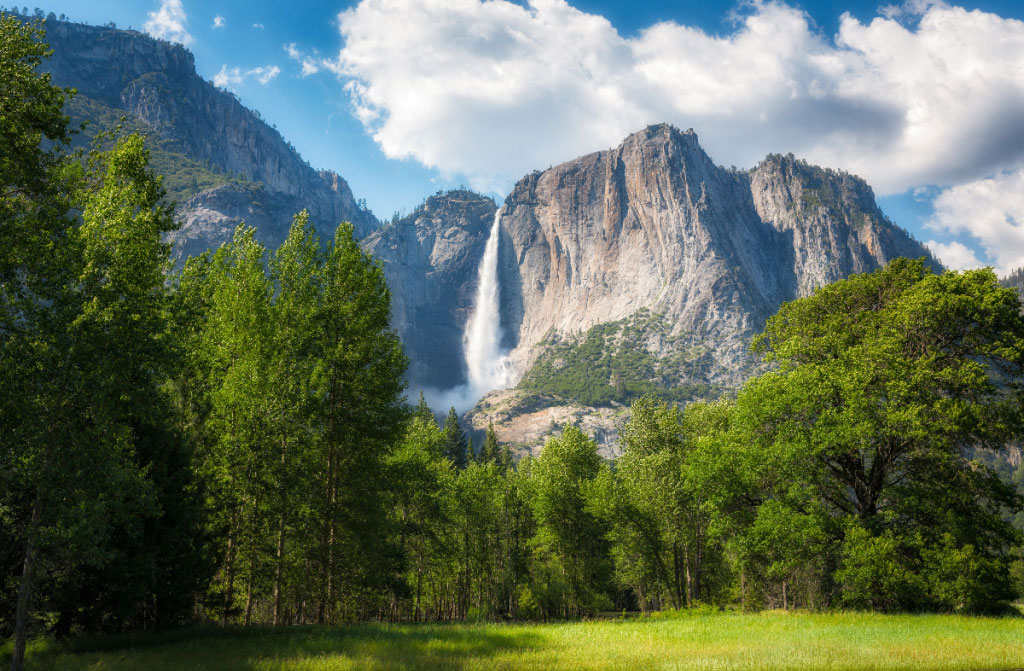 There are many breathtakingly beautiful national parks in the US, and those are some real treasure troves of natural wonders to visit in America. Spanning coastlines, mystic deserts, mountains, and forests showcase the country's unique and diverse ecosystems. Those protected areas are sanctuaries for both local flora and fauna. Each park has its own distinct character, but all of them communicate the same feeling: awe at the magnitude of nature. 
The parks offer the opportunity to enjoy adventurous hobbies for outdoor lovers but also give space for experiencing the tranquility of solitude. Visiting them offers an immersive experience that leaves a lasting impression. Let's see some natural wonders to visit in America!
Yosemite National Park
Yosemite is located in California's Sierra Nevada mountains and is renowned as one of the most spectacular natural wonders to visit in America. Its towering granite cliffs and cascading waterfalls have left visitors awestruck for a long time. The park is among the best places to visit in California. It is famous worldwide for its iconic landmarks like the Half Dome. The cliff named El Capitan offers challenges for the best climbers, who keep visiting Yosemite from all over the world. The park offers endless possibilities for exploration and connecting with nature. Yosemite Valley, carved by glaciers, showcases the park's most striking features, including one of the tallest waterfalls in North America. Parts of the park are wheelchair-accessible, offering disability-friendly hiking trips as well. Overall, Yosemite National Park is one of the most amazing natural wonders to visit in America and will definitely leave you spellbound. 
Grand Canyon National Park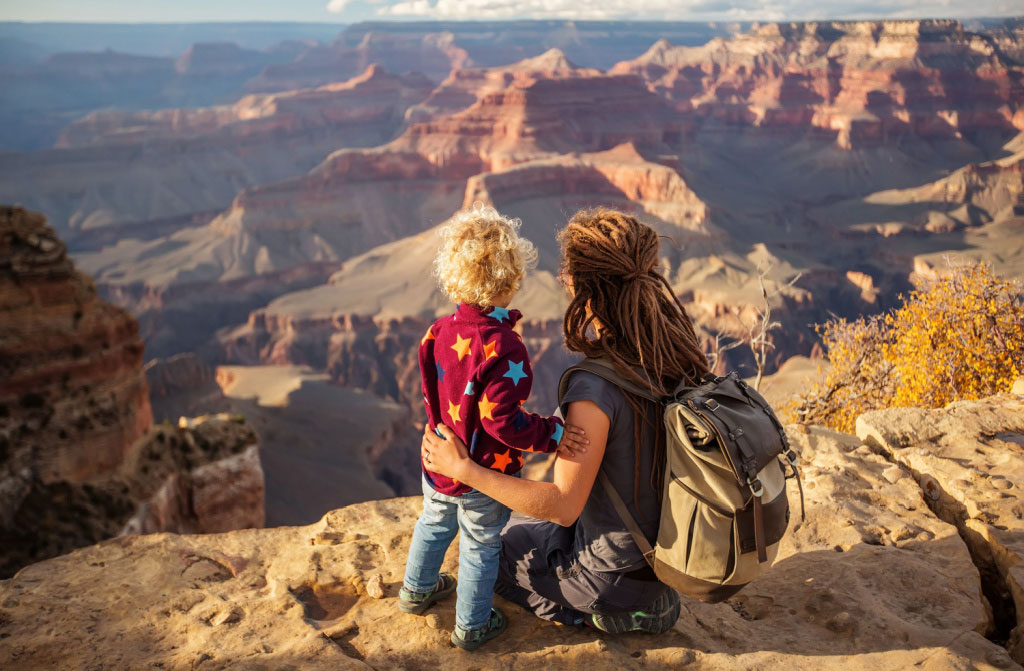 Grand Canyon National Park is one of the most extraordinary and iconic natural wonders to visit in America. Carved by the mighty Colorado River over millions of years, the Grand Canyon stretches for 277 miles and reaches depths of over a mile. Its vast and awe-inspiring vistas, with colorful layers of rock revealing the Earth's geological history, attract millions of visitors every year. Hiking along its trails offers an immersive experience. It allows visitors to witness the grandeur up close. The park is also home to diverse wildlife, like the rare California Condor. Here you can stand at the rim and marvel at the panoramas or venture down into the canyon's depths too. Grand Canyon National Park is one of the most amazing places to visit in Arizona and one of the most iconic natural wonders to visit in America. 
Denali National Park
Denali National Park, located in Alaska, is a pristine wilderness that stands out as one of the most unique national wonders to visit in America. At its heart stands Denali, the highest peak in North America, towering at 20,310 feet. This majestic mountain is surrounded by six million acres of unspoiled tundra, taiga forests, and glacial valleys. The park is home to an incredible array of wildlife. That includes grizzly bears, wolves, caribou, and moose. If you're lucky enough, you might have the unique chance to witness these creatures in their natural habitat. Denali National Park has limited road access, embracing America's breathtaking wilderness experience. Its untamed landscapes make it an unforgettable addition to the natural wonders to visit in America. 
America's most iconic natural landmarks
Some sites have become synonymous with the great American wilderness. They are the stars of nature everyone around the world knows and recognizes. These places – similar to movie star performances – offer something completely unique you can't get anywhere else. While there's little chance of meeting stars, there are lots of natural wonders to visit in America. They are standing there, waiting for you to experience them!
Monument Valley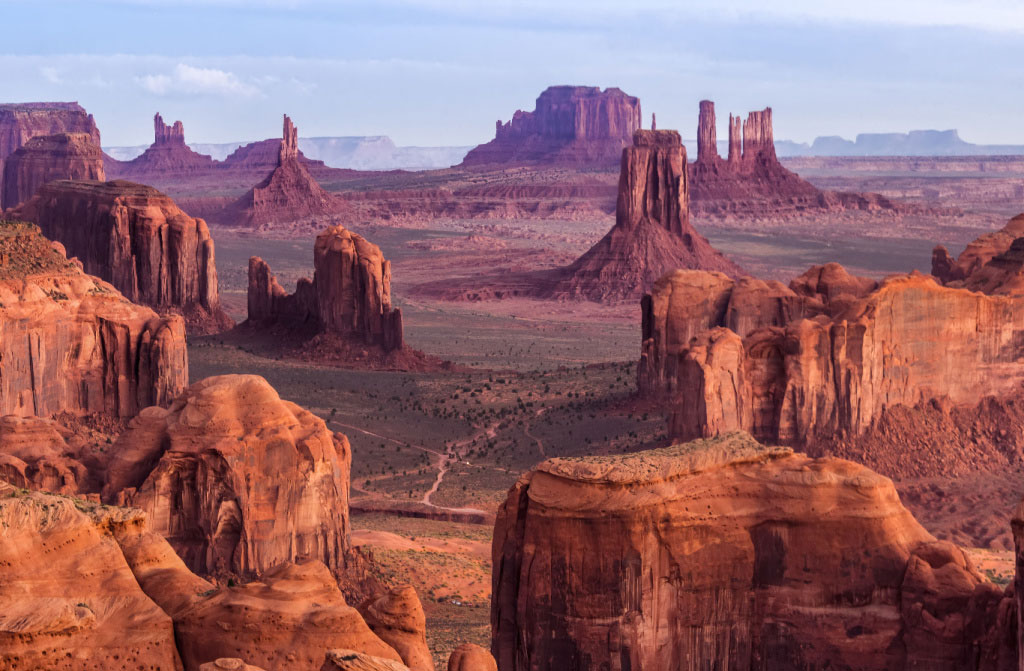 Monument Valley, located on the Arizona-Utah border, is a mesmerizing destination. It showcases some of the most iconic sights among the natural wonders to visit in America. A serious bucket list of the great American outdoors can't be missing Monument Valley. Its striking red sandstone buttes, towering spires, and vast desert landscapes create an otherworldly panorama. The towering formations like the Mittens and the Totem Pole rise high from the desert floor, evoking a sense of awe. This cinematic scene has served as a background for numerous films. Monument Valley's surreal beauty is deeply rooted in Native American culture. Its timeless appeal makes it an amazing natural wonder to explore. 
Waimea Canyon
Known as the Grand Canyon of the Pacific, Waimea Canyon is a remarkable natural wonder found on the island of Kauai, Hawaii. Its beautiful red and green-hued cliffs stretch approximately 14 miles. The Canyon is an example of the immense power of erosion working over centuries. Waterfalls cascade down its slopes, adding to the marvel. The vibrant colors and lush vegetation offer a unique and mesmerizing experience. The canyon stands as another remarkable piece of nature among the many amazing natural wonders to visit in America. 
Devil's Tower National Monument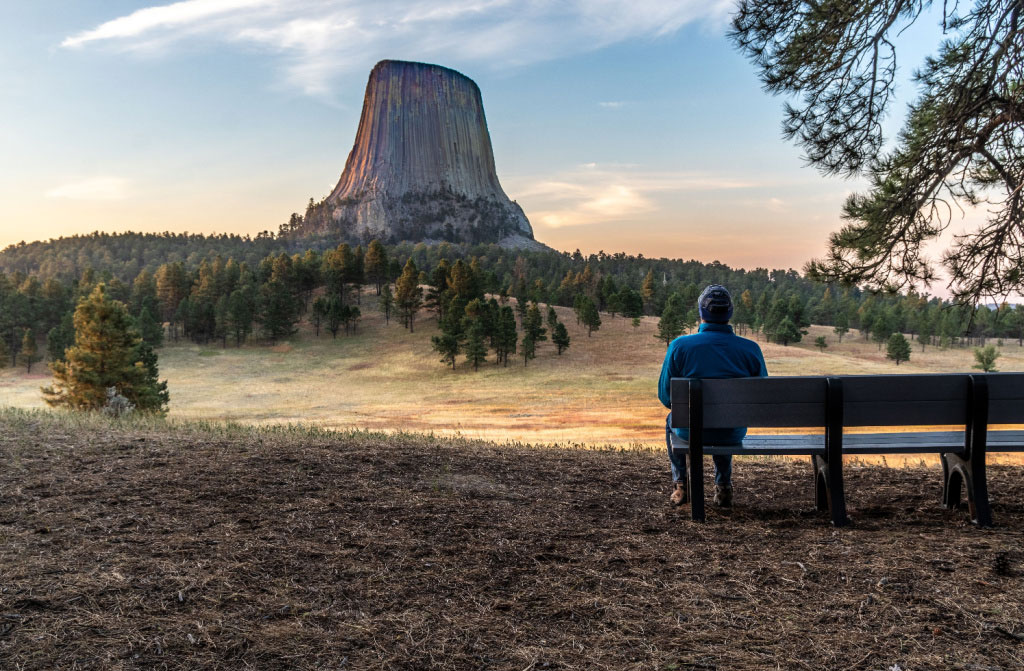 Rising majestically from the Wyoming landscape, Devil's Tower National Monument stands as a captivating destination among the national wonders to visit in America. This towering rock formation with its distinctive column structure, attracts attention and puts a spell on the viewer. Considered sacred by Native American tribes, Devil's Tower holds cultural significance and has a mystical aura. Surrounded by scenic beauty, this iconic landmark offers a unique and unforgettable experience. 
Crater Lake
Nestled in the heart of Oregon, Crater Lake is a breathtaking natural wonder that captivates visitors with its serene beauty. Formed by the collapse of a volcanic caldera, it is now home to the deepest lake in the United states. The crystal-clear, intensely blue waters are a true beauty to witness, surrounded by towering peaks. Need ideas for an unconventional vacation? Crater Lake might be the perfect destination for you. The lake and its surroundings offer a peaceful and picturesque setting for hiking, boating, and scenic drives. A must-see destination among the natural wonders to visit in America, Crater Lake leaves its visitors with a profound sense of wonder. 
Niagara Falls
A renowned place among the natural wonders to visit in America, Niagara Falls delights visitors with its awe-inspiring power and enchanting rainbows. The colossal cascade of water shared by the US and Canada creates a mist that catches the sunlight, forming vibrant rainbows in the air. Whether viewed from the American or the Canadian side, the falls always offer a captivating display of nature's beauty. Ethereal rainbows dancing around the thundering waters make Niagara Falls a mesmerizing destination.  
Conclusion
As we explore the vast and diverse natural wonders of America, we are reminded of the extraordinary beauty and power of nature. The towering peaks of Denali, the Grand Canyon, and hidden gems like the Waimea Canyon are protected landscapes offering us a glimpse into the Earth's ancient past. All natural wonders to visit in America have their own story to tell. And all of them showcase the elements that have shaped our planet into its current form. Let us remember to cherish and protect these treasures, so future generations can also marvel at the beauty of these miracles of nature.