For most of us, moving to a new home when we're tired of our old one just isn't in the cards. Whether we're held back by costly mortgage payments, low wages, a bad credit score or some other situational hurdle, packing up and leaving for the next town isn't something we can do. When we buy a home, we can expect to live there for most of our lives.
Of course, this doesn't prevent certain situations from arising. The fact that you don't really have the financial means to move doesn't mean you won't get tired of the home you're living in. Seasons come and go, but each year you spend in the same house is going to leave you feeling more and more like you're "in a rut".
If this sounds like you, don't worry. There's another option besides moving, one that isn't talked about nearly as much: renovation! Instead of exchanging your current home for an entirely new one, why not refurbish it, keeping the parts that you like and replacing those you don't? If moving isn't an option, then renovation is the way to go!
Why renovate?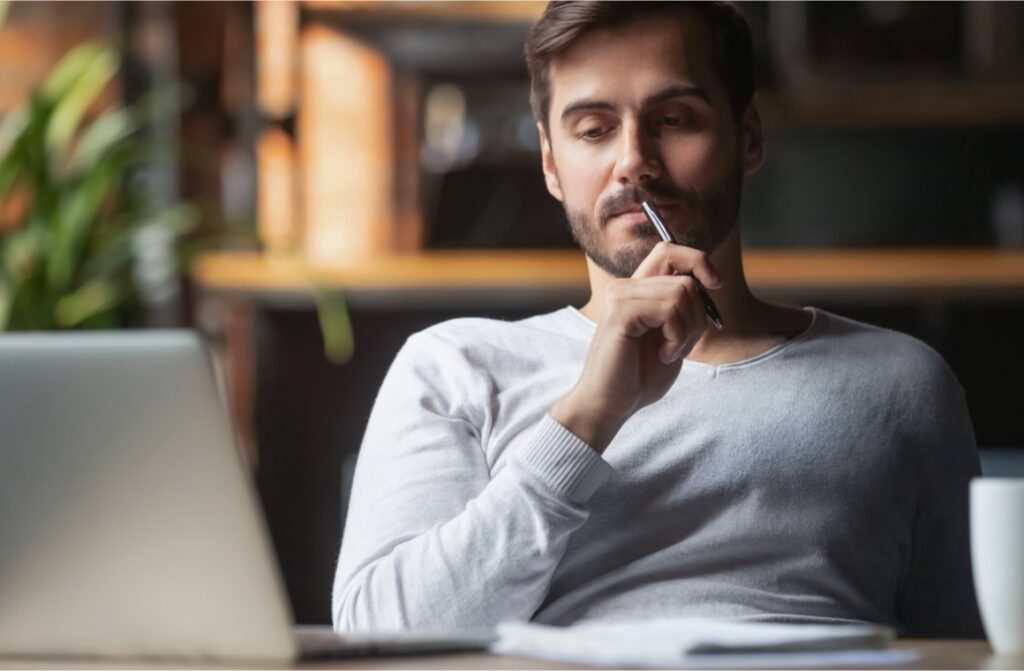 Now, you might not be completely sold on the whole "renovating your home" thing. It does have downsides, without a doubt. Materials can be costly, and it requires a fair amount of skill if you don't want to hire a contractor. And yes, your home is probably going to be a lot less comfortable while it's undergoing renovation.
These are all valid concerns, but we'd argue that the positives far outweigh the negatives on this one. With some careful budgeting, a bit of elbow grease and a can-do attitude, renovation can grant you the home you've always wanted, without the expense or disruption that moving to a new home will undoubtedly force you to deal with.
What's more, renovation will not only leave you with a much more comfortable and attractive home, but additional DIY skills as well. While you're renovating your home, you'll pick up all kinds of handy skills, either by trial and error or by careful study. You might not do everything perfectly the first time around, but you will on the second or third time!
Convinced yet? No? Well, we've got just the thing for that! In this article, we're going to be talking about some of our favorite renovation ideas and how you can implement them in your home. Some of them are inexpensive, some of them are more costly, but all of them are great ways to breathe some new life into your home. Let's get started!
Change the mood with a repaint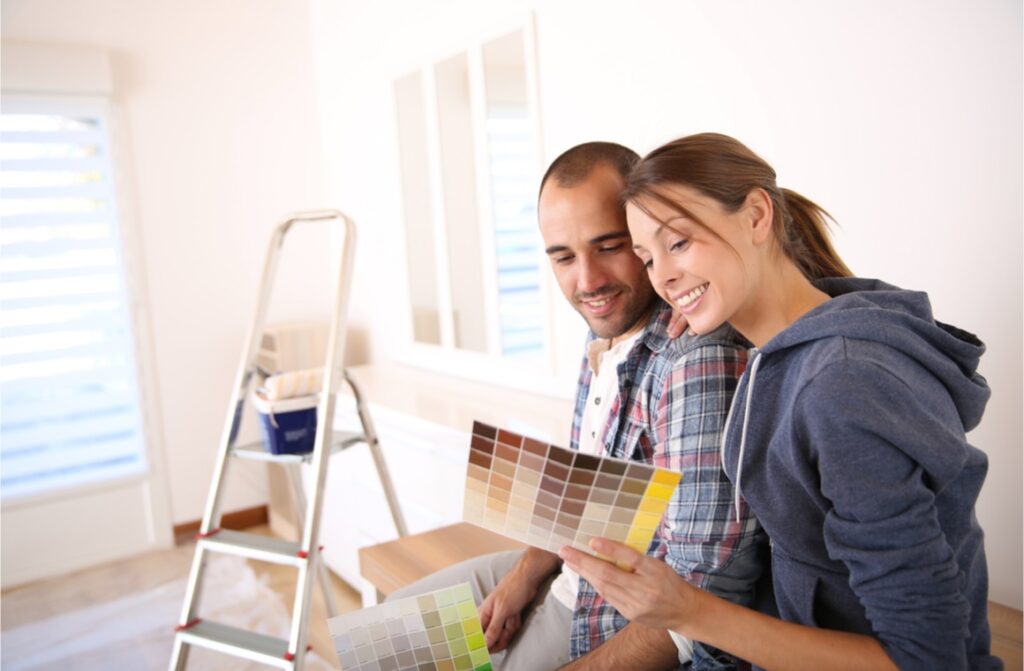 One of the best ways to liven up your home is with a new coat of paint in a room or two or three. If your home seems dark, uninviting and claustrophobic, chances are it's because of poorly chosen color palettes. The best way to fix this problem is simple; pick up a paint brush, a roller and can of paint and go to work!
Repainting is one of the easiest and simplest ways to instantly change up the aesthetic of your home and liven up the mood. If you've got old or unappealing color schemes or wallpapers in your home, a fresh coat of paint will do wonders to change out the unattractive aesthetic for exactly the look you were going for.
What's more, painting is actually a lot easier than you might think. The most compelling reason people don't repaint more often is simply the work required to do a good job. Painting is time consuming, but if you can set aside a day or two at a time to do each room, you'll be able to repaint as much of your house as you'd like to.
As for cost, painting can be quite inexpensive if you're smart with your choice of materials and labor. If you're willing to roll up your sleeves and do things the hard way, you can easily repaint two or three rooms for less than $500, and do a good job at that. You'll need to be meticulous, disciplined and exacting, but once you're done you won't regret the effort you put in!
Light your home in style with new light fixtures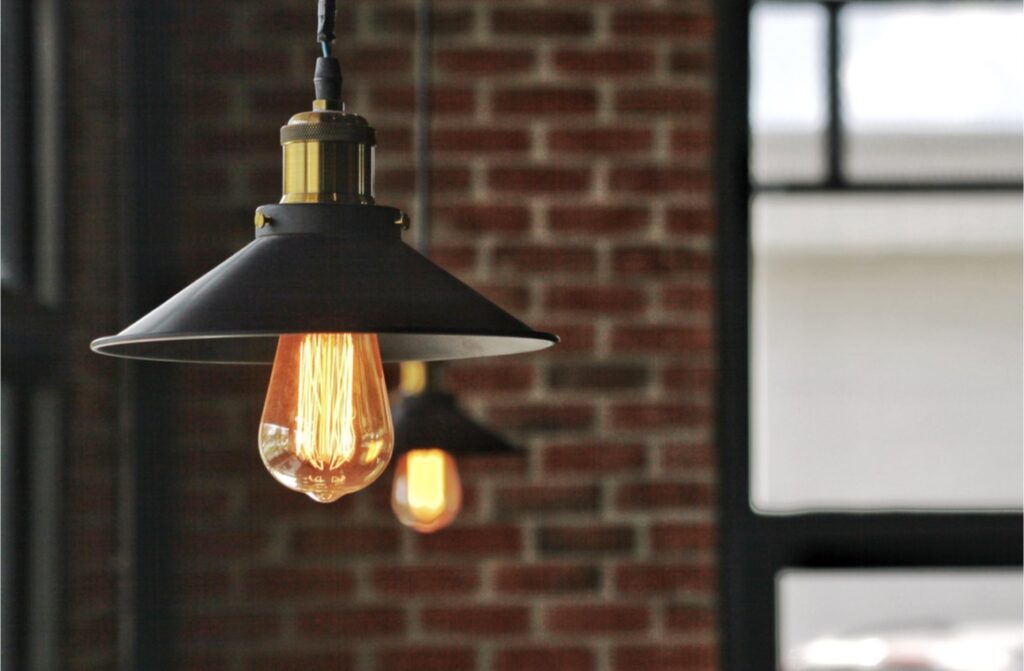 After you've taken care of your old, unattractive or downright ugly paint schemes, the next thing you might want to have a look at is your light fixtures. These may not seem so important initially; after all, they're just a utilitarian piece of decor, right? Wrong! The light fixtures in your home are incredibly important in determining how your home feels and looks.
Light fixtures aren't just there to light up your home; they're there to add atmosphere, presence and ambiance to your interior design aesthetic. They can brighten up areas of your home that you want to be brighter, and dim areas where you want to achieve a cozier, more atmospheric aesthetic. They're incredibly important in interior design!
So what does it take to change out a boring or ugly light fixture for a newer, more modern one? Not much at all, as it turns out; all you need to do is go down to your local home improvement store and pick out a replacement from the lighting section, take it home and open up the box. Read the instructions and you'll find it's much simpler than you might have imagined!
Replacing a light fixture is actually quite simple. All it takes is a couple of simple hand tools, some wire nuts and some elbow grease. Make sure both the breaker and switch are off before you attempt to change any light fixture though, as you don't want to get electrocuted in the process of changing it!
Set your feet on solid ground with some new flooring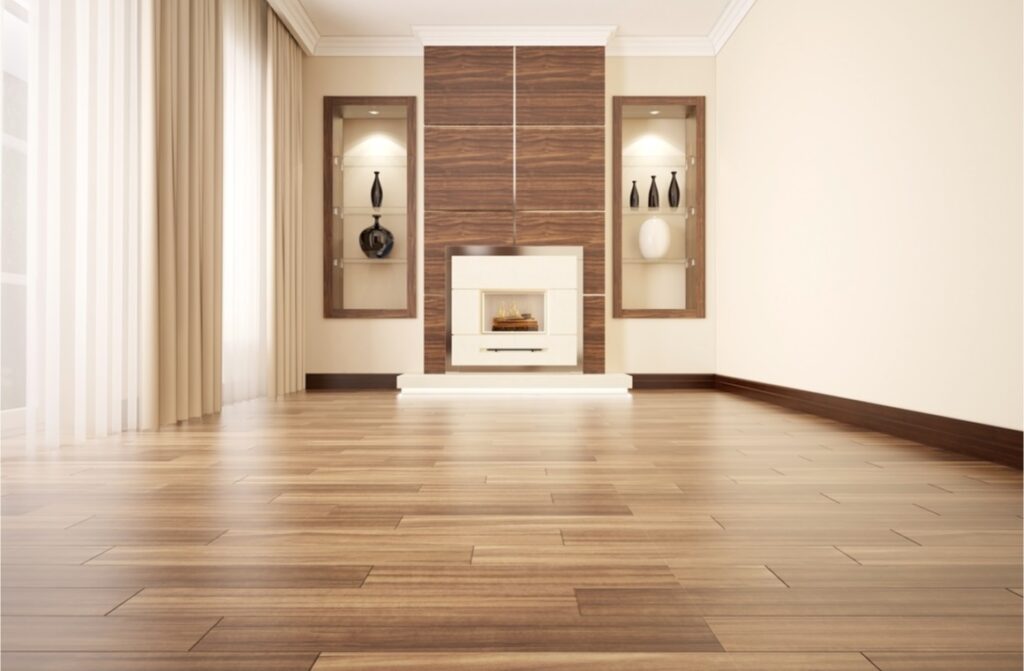 Another excellent way to breathe some new life into your home is to tear out old flooring and replace it with newer, more aesthetically pleasing flooring. While your ability to do this without professional assistance depends largely on the type of flooring present in your home, if you have carpet, linoleum or wood flooring you'd like to replace, there's a good chance you'll be able to do it yourself without the assistance of a professional.
As long as you don't have marble or tile flooring (both of which are substantially more difficult to replace than other types of flooring), you should be able to refloor with the help of an online tutorial or instructional video. Linoleum, carpet and laminate wood flooring are all manufactured to be easy to install which works in your favor!
Once you've chosen which type of flooring you'd like in each room, you'll have to start the process of either tearing up the old flooring (usually the best option with carpet) or laying subfloor over it (a good choice if the old floor is wood or linoleum). Which type of subfloor you use depends on the floor you'll be installing and what's underneath it, so do your research!
After you've prepared your floors for their new covering, it's time to start laying down the carpet, linoleum or laminate you bought. Be methodical and take your time with it; it's much easier to do it right the first time than to go back and fix it after the fact. Oh, and a word from the wise: measure everything. Once the floor is done, you can't redo it without a lot of effort, so make sure you do it right the first time.
Conclusion
For those without a lot of experience or aptitude for DIY remodeling, tasks like redoing your floors or repainting your walls can be intimidating. Buying a new house might seem like an easier, more stress-free way to change up the look and feel of your living space, but we don't think it's your best option. Remodeling your home will give you an immense sense of satisfaction, and you can take pride in a job well done once it's over.
If you simply can't reconcile yourself with the house you currently live in, there's no shame in buying a new one. In fact, if you buy a new home that's a fixer-upper, you can gain that feeling of satisfaction and save yourself some money in the process! If you feel like this is the option for you, find a real estate agent in the area you'd like to move to and see what's on the market. You never know what you might find!
Did you enjoy this article? Want to ask a question or provide us with some feedback? Leave us a comment in the comments section below and we'll get back to you as soon as we can! Our readers are our top priority, and making sure you have the best experience possible on our platform is very important to us. We look forward to hearing from you!