Of all the niche locations you can choose to make your home, seaside towns are among the most enjoyable. Think of it; what could possibly be better than going to the beach whenever you feel like it? Not much comes to mind! With the sand under your feet, the wind rustling your hair and the water stretching out before you as far as the eye can see, there's nothing quite like living in a seaside town.
Now, if you're thinking of making your home in a city such as this, you're probably looking for the right place to do it. There are hundreds of seaside towns that claim to be the best, happiest or safest, and each does so with more volume than the last. If you're going to find the right place to put down roots, you're going to need to know the best seaside towns in the country.
If you've got this question in mind, we've got good news: today, we're taking a look at the best beachside towns in the United States. From the sun soaked shores of North Florida to the mysterious foggy ocean fronts of Oregon, there's a lot of ground to cover. That being the case, we won't waste any time; let's get on into it!
Why move to a seaside town?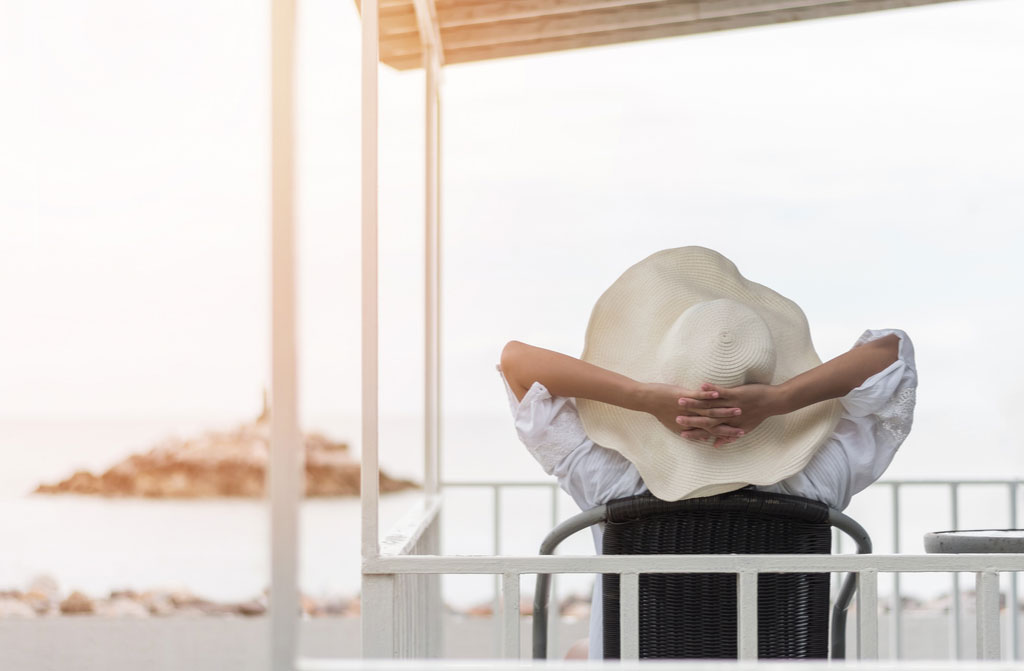 When you consider the sheer variety that's on display for anyone choosing a new place to call home, you might be wondering why you should choose a town by the sea in the first place. After all, you could live in a cabin in the mountains, a villa on the prairie or a bungalow by a desert canyon, among other places; why choose the seaside?
Well, there are a number of reasons, but the first and most prevalent is how enjoyable it is. Almost everyone has been to the beach at one point or another while on vacation; living in a seaside town is that, but every day! With the beach within walking distance, the water is yours to enjoy whenever you feel like it, providing you with hundreds of hours of fun for free!
Then there are the health benefits. Living by the ocean frees you from the pollution and grime of a big city, allowing you to once again breathe clean air and enjoy the sight of a sky that isn't clouded by carbon emissions. If you choose to make one of these towns your home, you'll feel the difference almost instantly. Now, let's look at some of the happiest seaside towns in the US!
Venice, FL
Now, at a glance, you'd think that this charming little town is nothing more than an attractive vacation destination. That's understandable, with it's quiet streets and beautiful beaches, but this couldn't be further from the truth! The city of Venice, Florida, is not just a great place to visit; it's a great place to live!
In addition to its many tourist attractions and beautiful beaches, Venice FL also has a number of qualities that make it an excellent place to live. Things like it's public safety record, which boasts crime rates far lower than the national average, are sure to leave a positive impression on anyone seeking a seaside town to make their home!
Then there's the housing market; with median home prices far lower than other similarly populous cities in the state, homebuyers can rest assured that buying a home here means return on investment. Appreciation rates are high as well, so you can bank on the fact that a home purchased here will steadily gain value over time. If you're looking for a place to put down roots, this might just be it. Get in touch with one of the real estate agents in Venice FL today!
Astoria, OR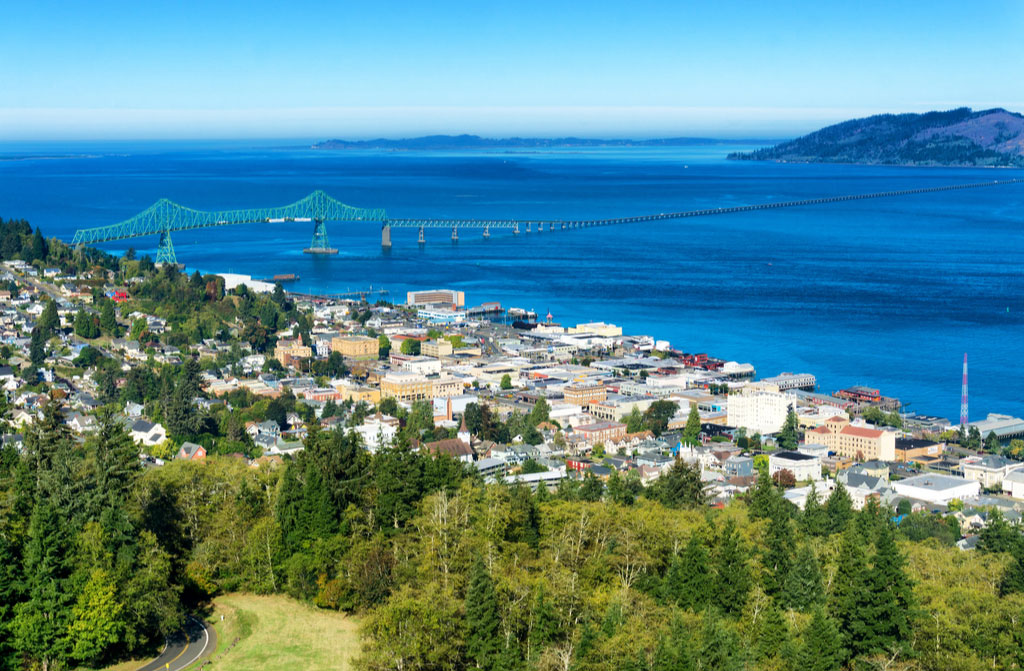 On the other side of the country, thousands of miles removed from the sunny beaches of Venice lies a city as beautiful as it is mysterious: Astoria, Oregon! This beautiful city sees its fair share of cooler weather each year, but there are plenty of clear skies too. Regardless of the forecast, the beaches on its periphery remain majestic and exquisite!
Of course, you can hardly choose a new home based on the weather alone. Luckily, Astoria is not just a beautiful city to spend time in; it's a whole lot more! With dozens of intriguing attractions and just as many excellent things to see and do, it's got a little something for just about everyone. Just don't forget about it's beautiful beaches!
Then there are the more practical factors to keep in mind. Any responsible homebuyer is likely to inquire about the job market, the cost of living and the crime rates; luckily, these are all about as great as they can be! With its manageable median home price and excellent school zones, this city checks all the boxes in terms of a suitable place to call home.
Boca Raton, FL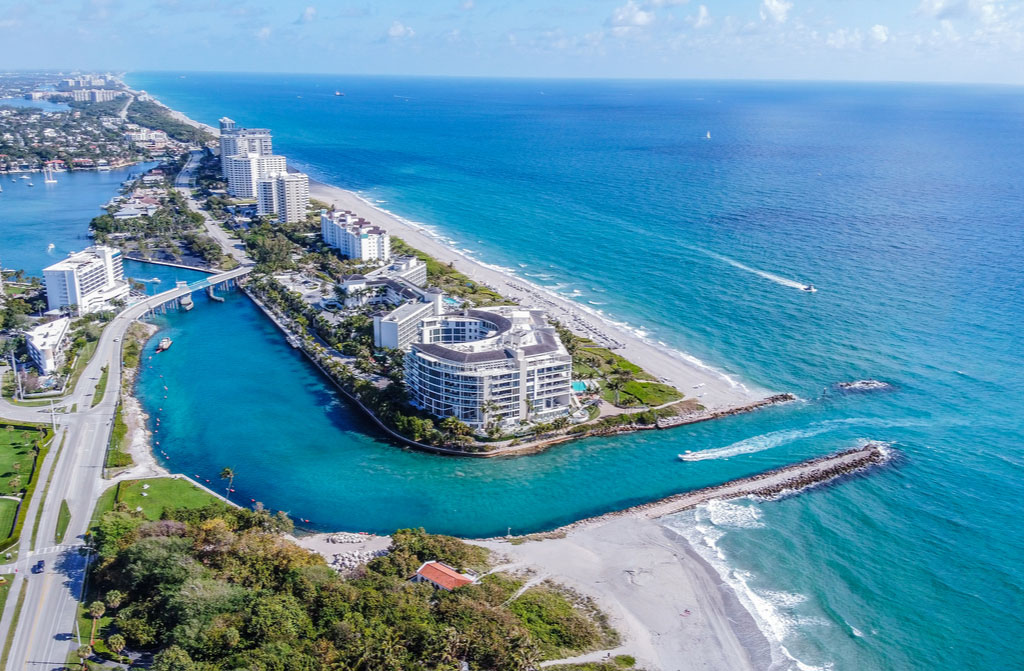 You didn't think we were done talking about Florida, did you? Well, we're not! This state has plenty of delightful seaside towns, and Boca Raton is one of the nicest. Only a short distance from Venice FL, this city is larger, wealthier and more luxurious than its more modest cousin on the west coast of the state. They're both good towns, but if you've got the cash to live here, you'll probably choose it over Venice!
Why is that, you ask? Well, take the real estate market for example. With home prices far above the national median home price, this is a great place for anyone looking for a solid investment. According to real estate agents in Boca Raton FL, a home here will not just maintain its value, it will gain more, and fast! While you kick back and enjoy the fresh sea air, your home will be making you money without you having to move so much as a finger.
As you might expect in a town where the median income is nearly double the national average, everything here is just nicer than in other towns. Schools here are excellent and score higher than others by standard criteria, and the job market has plenty of available positions that pay substantially better than similar positions in other towns. This is just a great place to live!
Malibu, CA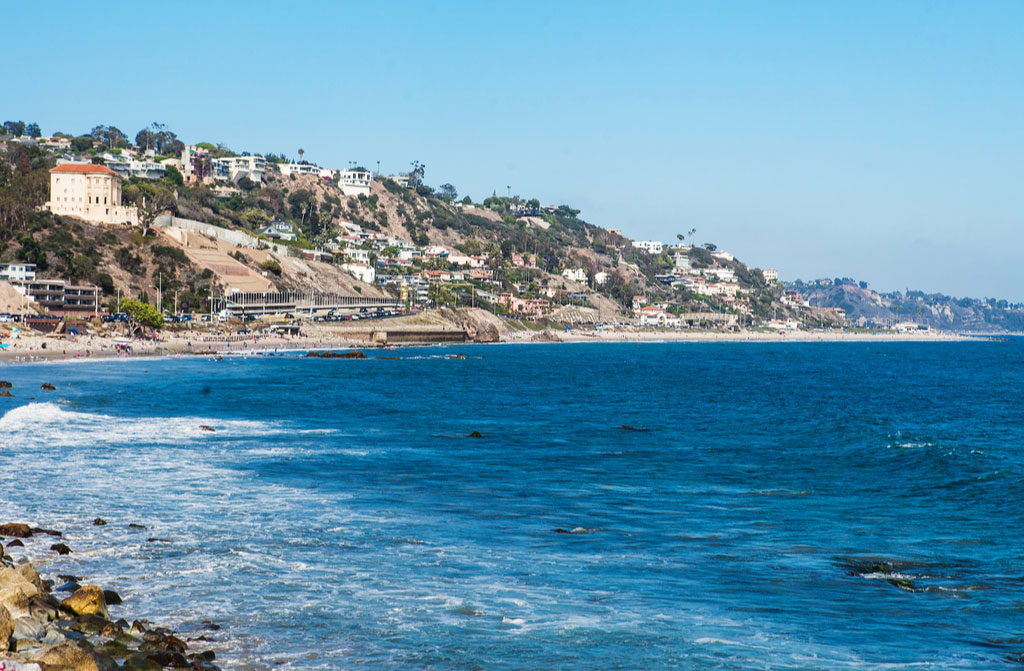 Unless you've been living under a rock, this town should be familiar to you. Considering that it's home to some of the most notorious celebrities on earth, Malibu's existence is no secret to most people. But what if you wanted to make this city your home? Is this a good place to buy a home and set down roots?
The answer to that is a resounding yes! If you've got the money to fund the purchase of a home here, you'll find that it's one of the most beautiful places in the state, and a great place to live. Schools are accordingly excellent, crime rates are low, there are a ton of things to see and do, and homes hold their value extremely well.
Then there's the star-power aspect of this town, something that most of the destinations on this list simply can't lay claim to. Think of it; if you live here, you're liable to bump into some of Hollywood's biggest stars, whether you're taking a walk on the beach or simply making a grocery run at the local shopping center. It's an experience few other cities can rival!
Chatham, MA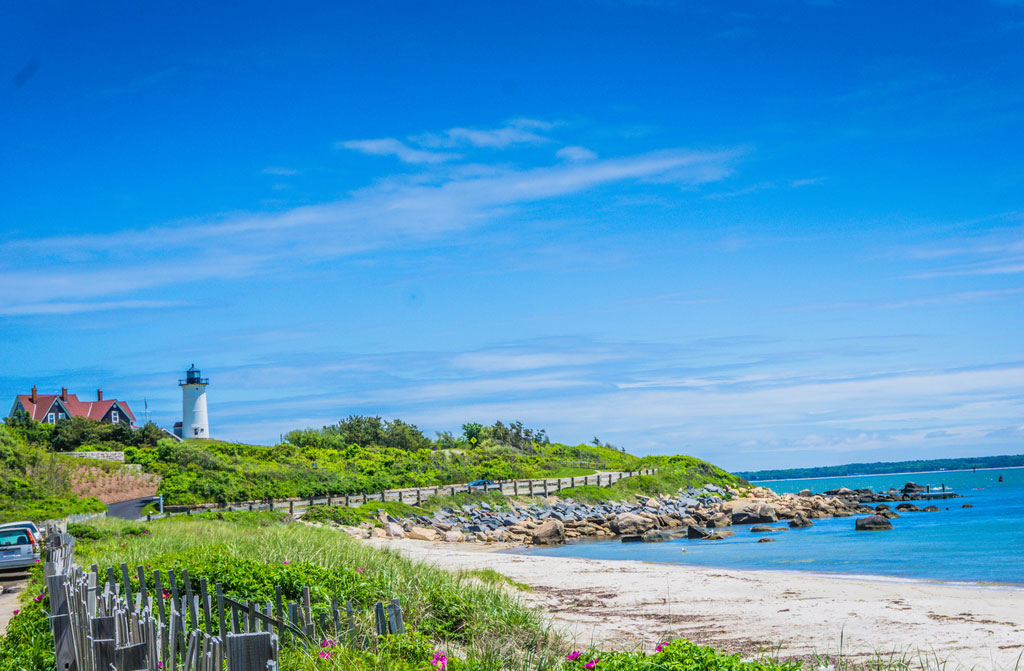 Although this town might not have as much sunny weather as the other entries on this list, it's nonetheless a great place to visit, and a great place to live. It doesn't get as many tourists as the other towns on this list either, but we'd argue that's a positive, not a negative! Curious what else this town has to offer? Keep reading!
For starters, Chatham is just one of the most charming places on the east coast. With quintessential northeastern architecture and culture, there are few places that will make you feel at home quite like this one will. What's more, the beaches are an excellent place to relax in the summer and go fishing in the winter!
All of the practical factors that come into play when choosing a place to live are also well attended to here, with excellent schools, low crime rates, a reasonable cost of living and other positive attributes. The bottom line is that, if you're looking for a place to call home, then you'll likely find it in Chatham MA; and that's coming straight from real estate agents in Chatham MA!
Conclusion
When it comes to choosing a new place to live, the decision-making process can be a gruelling thing indeed. If you're looking for a quiet, attractive little town to settle down in, however, we hope we've made your task a bit easier and given you some good places to start. We wish you the best of luck!
Did you enjoy this article? Want to leave some feedback, or ask a question? Leave us a comment in the comments section below, and we'll do our best to get back to you as soon as possible! We do our best to respond to each and every comment we receive, and yours is no different. We value your input above all else!