If the state of Florida is on your to-see list, we don't blame you. This state is one of the most beautiful in the country, as we're sure you know full well; with a reputation that spans the entire globe, the exquisite appeal of this place is not exactly a secret! From its beaches to its theme parks and historic attractions, there is no shortage of things to see and do in Florida!
As you might expect, the most popular attractions in Florida more than deserve their lofty reputations. For decades, these delightful establishments have entertained, housed and fed legions of merrymakers, vacation-goers and leisure travelers without fail, providing a much-needed respite from daily life.
Nevertheless, it's fair to say that some of them have become a bit… tired. Disney and its competitors are great, but most of their luster has faded in an age of global consumerism and income inequality. Florida's largest cities are crowded and hot, with far less mystery than they used to possess. If you're looking for something fresh and fun, you might not find it in any of the places we just listed!
If this is the case, then we've got just the thing for you. As luck would have it, Florida is not just home to well-worn tourist hotspots; it's also home to a number of delightful hidden gems! These amicable cities are perfect for anyone seeking a fresh way to experience the beautiful state of Florida and everything it has to offer. Let's take a look at some of the most exquisite hidden gems in Florida now!
Venice, FL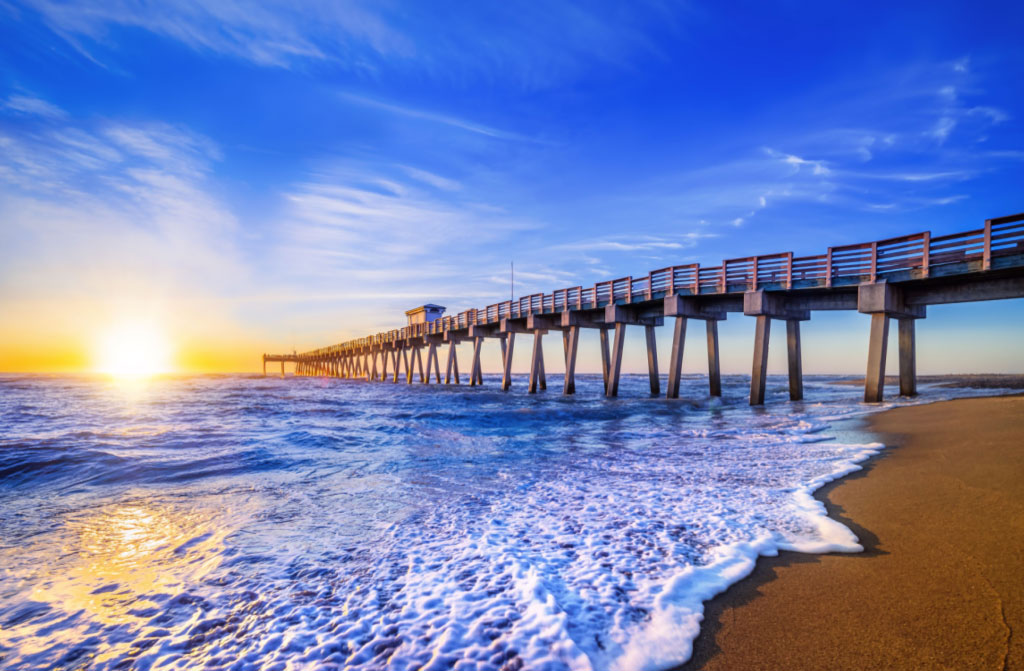 The first hidden gem in Florida that we'll be looking at is the beautiful city of Venice FL. Nestled on the southwestern coast of the state, this little city is often passed over by vacationers in favor of the larger, more populous leisure-time hotspots. Once you find out more about all the things that Venice has to offer, we think you'll agree with us when we say that this is a travesty!
There are simply so many hidden gems in Venice FL that you'll wonder why you never considered visiting before. Where to start, where to start… How about the beaches? With miles of immaculate white sand beaches and warm, clean water, taking a minute to breathe and relax is easier here than it is in most of the state's other more populous beaches.
Then there's the wide array of exquisite attractions located further inland. The downtown area in Venice FL is perfect for anyone seeking a place to browse and buy, with dozens of charming shops, restaurants and bars to choose from, making this an absolutely sublime experience. As anyone who is passionate about antique and thrift store shopping will readily tell you, this can be an entire vacation in and of itself!
After spending some time in this city, there's a good chance you might want to move here. If that's the case, then you'll want to get in touch with the real estate agents in Venice FL. With the help of one of these skilled, experienced real estate professionals, you'll have little trouble finding a home that suits your needs and your budget, in no time flat!
Boca Raton, FL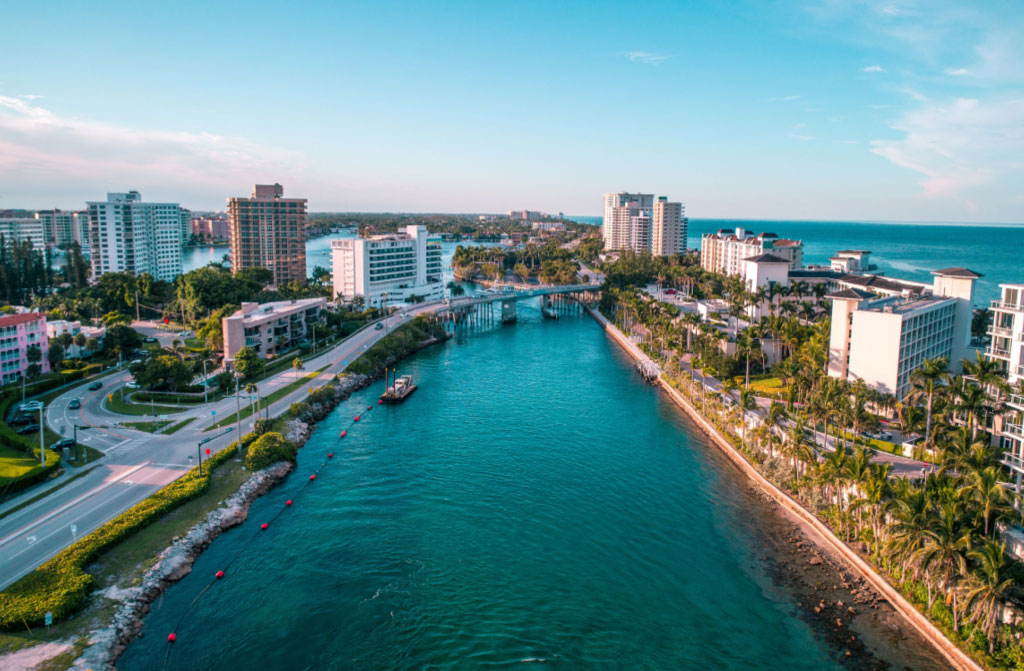 Continuing our list on the most beautiful hidden gems in Florida, we're going to be discussing the city of Boca Raton. This sublime destination has gained widespread popularity among retirees as a result of its quiet communities and wealth of amenities, but as of yet it's still underappreciated by vacationers. We aim to change that!
There's simply so much to do here in the city of Boca Raton! For most, the trip will begin in the city center. Here, you'll find a wealth of delightful attractions such as bars, clubs, restaurants and stores. Connecting these attractions are a sprawling network of winding walkways and side streets, in addition to the main thoroughfares. In all aspects, you'll find this area a purely delightful place to spend time!
A vacation in Boca Raton will inevitably conclude on the carefully groomed sands of this city's beautiful beaches. With a wealth of beachside amenities present to supplement the already impressive array of positive qualities on Boca Raton's beaches, it won't take you long to figure out why the people of this city love their home so much.
Those interested in making this city their home will be best served by contacting one of the excellent real estate agents in Boca Raton, FL. These realtors have decades of collective experience helping hopeful residents find a place to live, and you'll be taking advantage of all that knowledge when hiring one to find you a home in Boca Raton. Once you do this, you'll be in a beautiful new home in no time flat!
Panama City, FL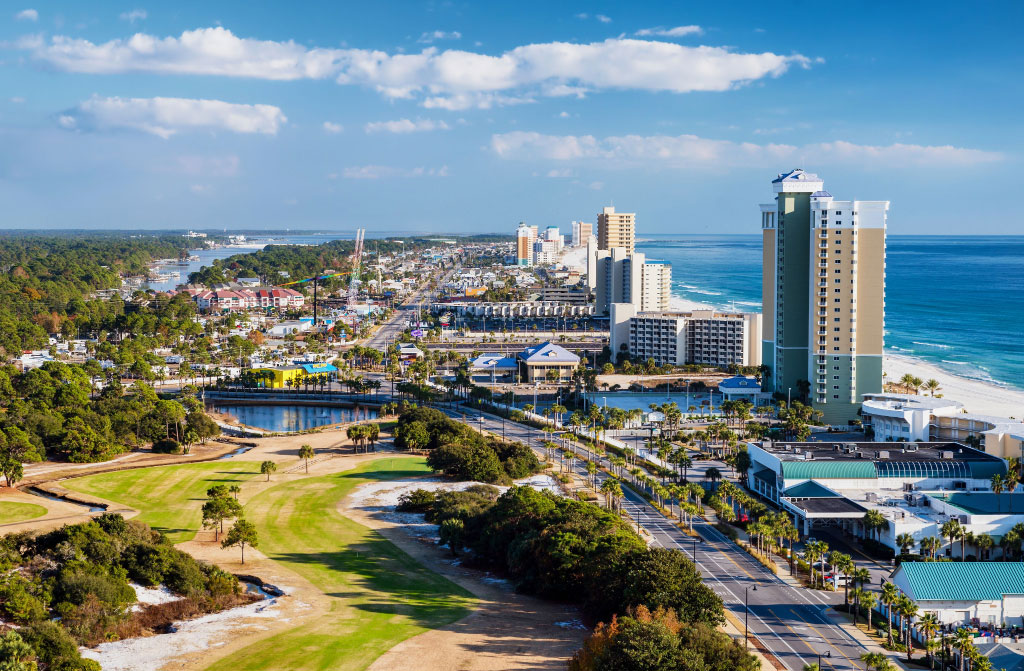 While many would have you believe that Florida's best cities are all located in its southernmost reaches, we disagree strongly. In lieu of an argument, we'd like to introduce you to a little place known as Panama City, FL. This breathtakingly beautiful city is better than any set of data points we could present you with, and you'll soon see why. Allow us to take you on a virtual tour of this amazing city!
As soon as you step foot in Panama City FL, you'll start to see what we mean. Towering high rise hotels somehow seem to lend the place an air of breezy leisure when taken in alongside the charming shops and storefronts of the downtown area. After spending a few evenings out on the town, you'll be just as sold on this place as we are!
Of course, we'd be remiss if we didn't mention the sublime beaches that Panama City FL has to offer. If you love to swim, you'll love this place. The water is as clear and pleasant as any of the more pricey vacation destinations throughout the Caribbean, and you'd be hard pressed to find a city in Southern Florida with water this crystalline. That's not even to mention the immaculate white sand of the beaches themselves!

Those seeking to make this city their home will want to get in touch with one of the real estate agents in Panama City FL. With their help, it won't take you long to find a home that suits your needs and your budget. Considering their vast resources in skill and market knowledge, you'll probably be moved in quickly!
Jupiter, FL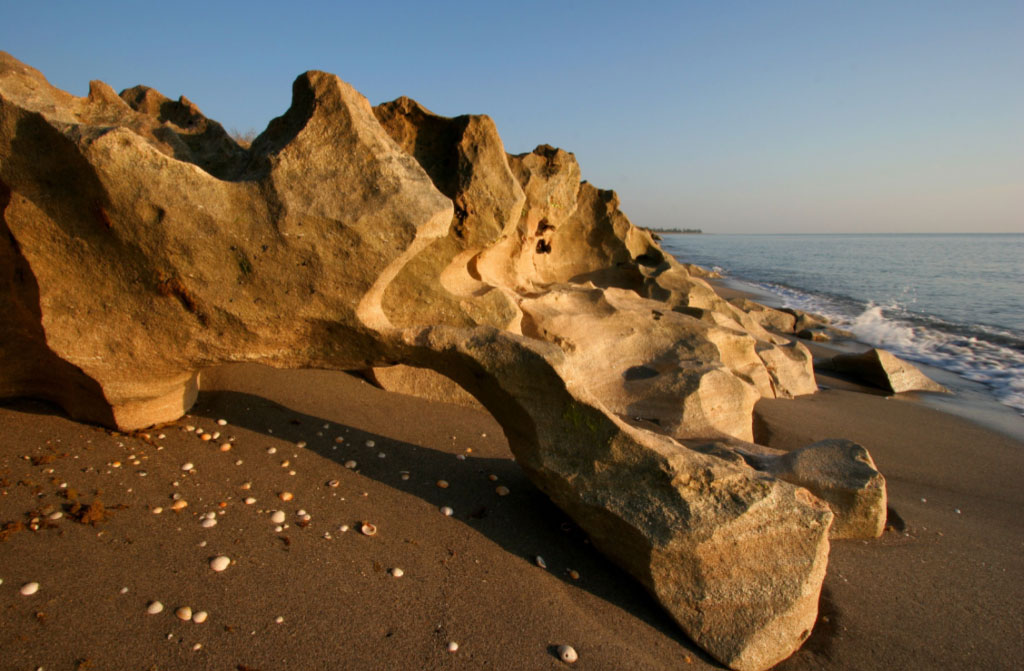 Nestled away upon a pleasant outcrop of rock on Florida's east coast, the little city of Jupiter FL is perfect for anyone seeking a quiet but metropolitan place to make their home. There's a lot to love about this little city, but we'll try to put some of it into words here. Where to start, where to start… How about Blowing Rocks?
If you don't know much about Florida, there's a good chance that you haven't heard of this fascinating geological formation before. Although many people think that Florida is unilaterally flat and uninteresting in its topography, Blowing Rocks is empirical proof that this isn't the case! This awe inspiring limestone water break is a great place to take pictures and enjoy a beautiful view of the surf and sea life.
Once you venture inland, you can enjoy some of the more modern attractions that Jupiter has to offer. There are a wide, impressive variety of excellent restaurants to choose from, as well as clubs, bars and other delightful things to see and do. You won't often find yourself bored if you choose to make this city your home!
With all of this said, the local realtors in Jupiter FL are excited to call their home city one of the most beautiful hidden gems in the state. It's got so much to love; how could you ever pass up the opportunity to make this city your home?
Zephyrhills, FL
For the final entry on this list, we're taking you to a city that doesn't have beaches or a particularly developed tourism industry. In most regards, this is hardly a suitable town for a tourist. However, we'd beg to differ! Hopefully, after hearing what we have to say, we hope you'll agree with us when we say that this place is as good as any other when it comes to where you'll spend your vacation!
The first thing we'll say about this hidden gem in Florida is a word of praise for its local attractions. While not quite as glitzy as some of its wealthier and more populous neighbors, Zephyrhills makes up for this by being far more charming. With dozens of family owned establishments and small companies, this place is guaranteed to win you over.
Then there are the springs. If you're not particularly fond of beaches, then you might just enjoy spending some time soaking in the crystal clear waters of the Zephyrhills springs! These beautiful water sources are a great way to cool off in the heat of the summer, and also offer countless opportunities for nature lovers of all varieties!
Zephyrhills is also perfect for anyone who is traveling on a budget. Due to its close proximity to larger vacation cities, you can feasibly do a little driving and see what Florida has to offer, all while enjoying low accommodation prices and reasonably low expenses. That's just the magic of the city of Zephyrhills, FL!
Conclusion
With all this said and done, it's fair to say that most people haven't fully explored the state of Florida. There are still plenty of hidden gems in Florida that have yet to be found! Hopefully, this list will give you some inspiration to venture out into the vast unknown as you delve into the deepest depths of everything that this beautiful state has to offer. Who knows? Before to long, you might even be calling this place home!