Life ain't exactly easy for those of us who make the conscious choice not to consume animal products. The burden of helping everyone who doesn't think exactly like us see the error of their ways is a heavy one, but it is ours to bear. No matter where we are, there's always a deli counter or meat & dairy aisle that just isn't the same without our presence.
The hardships don't end there. We have to find places to eat that don't use animal products, we have to avoid using shampoos, conditioners and other cosmetics that are tested on animals and we have to share painfully graphic videos of animal cruelty on our social media feeds. Hell, we can't even eat candy with gelatin in it!
Of course, where you live has a lot to do with how difficult it is to maintain your vegan lifestyle and principles. Some cities have a wide variety of vegan restaurants, shopping stores and vegan communities that make the vegan lifestyle that much easier; some cities can't boast the same positive characteristics. These cities are difficult places to be a vegan, but if your home allows it, you can opt for growing your own vegetables at home!
Best 5 cities for vegans in 2021
Now, as time goes on, it gets easier and easier for us vegans to live and eat comfortably. More and more specialized vegan stores, restaurants and other resources mean that being vegan is easier than it's ever been before. So which cities are these, where being vegan is easier than ever? We're here to tell you which are the best food cities if you are a vegan, so keep reading!
Miami, FL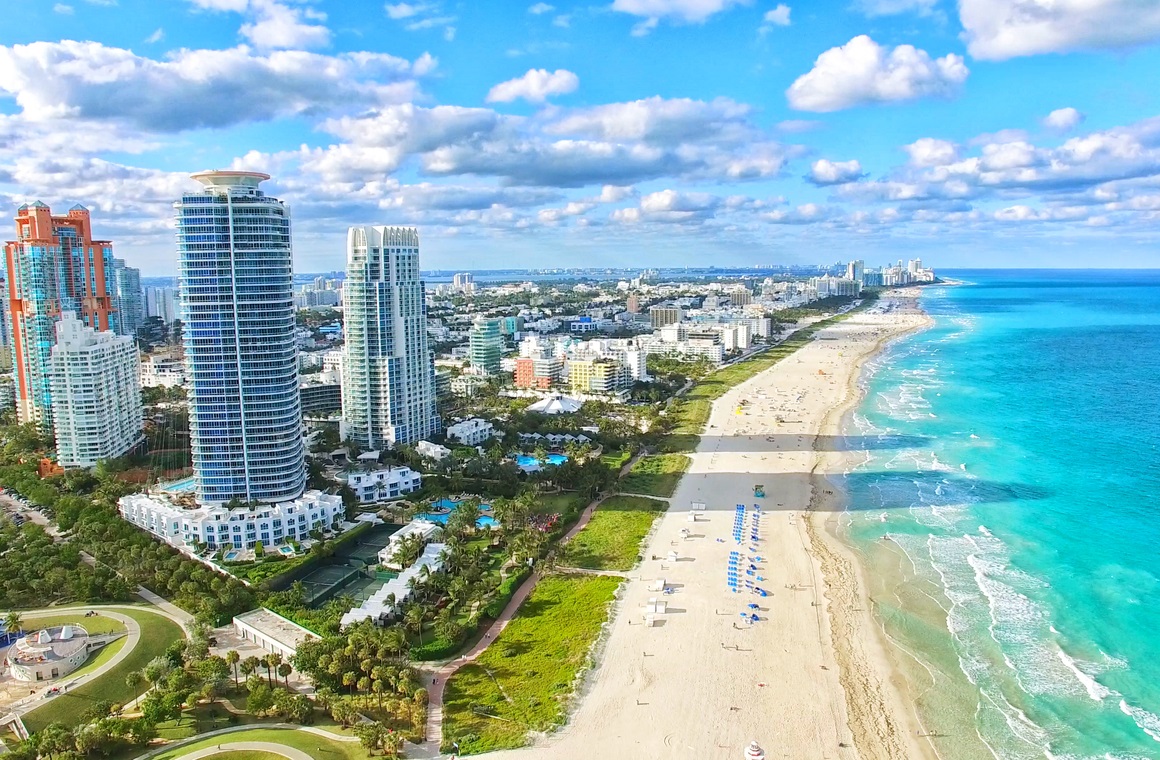 With a wide variety of distinct cultures that include Haitian, Cuban and American, it's understandable that the city of Miami would have an exceptionally diverse and colorful culinary scene. What you might not have expected, however, is the extent to which this food culture is friendly with veganism and the accompanying lifestyle!
There are a wide variety of vegan restaurants in Miami, such as Plant Miami. This delightful vegan bistro offers a wide variety of vegan and raw vegan dishes, made with love and care. This restaurant also boasts a delightful setting, with a charming dining area and an inviting, cheery atmosphere. If you're looking to get a good (vegan) bite to eat, this is the place for you!
Looking for a place that really has something special? then you'll find exactly what you're looking for at the Cocinita, a mouth watering culinary experience. This restaurant offers dozens of vegan takes on well known American, Cuban and Haitian dishes, all served up in a cosy, charming environment with excellent service. If you're planning on moving to Miami, give this place a try!
If you're looking to make this beautiful city your home, then you'll want to get in touch with one of the real estate agents in Miami FL. These skilled, experienced real estate agents will do their best to find you a home that suits your needs and your budget in the least amount of time possible. Give them a call; you won't regret it!
Houston, TX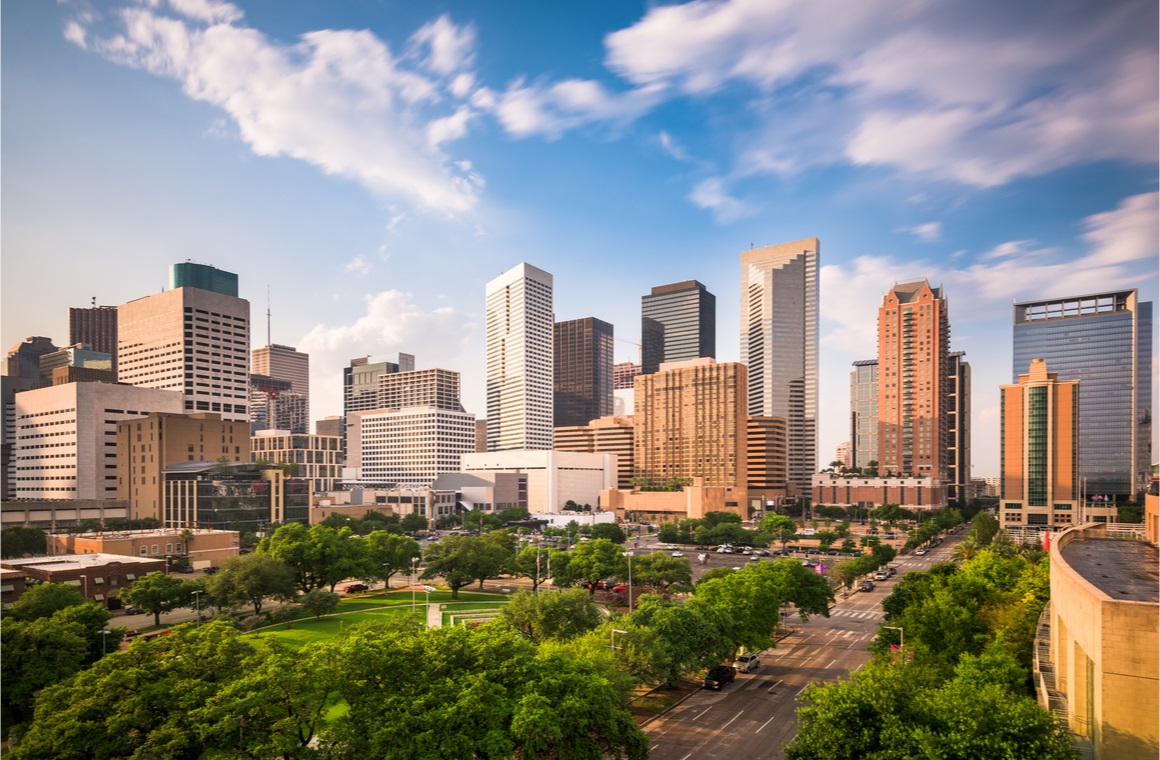 One place that you might not have expected to crop up on this list is the city of Houston, TX. While this is a beautiful city with a lot of positive characteristics to its credit, vegan-friendly restaurants are not something you'd expect to see a lot of here. Fortunately, this conception couldn't be further from the truth; Houston is an excellent place for vegans!
For anyone seeking a fast, convenient vegan option, you'll love the HS Green Fresh Food Kitchen. This simple, no-frills kitchen offers a healthy serving of convenience alongside its vegan interpretations of classic American dishes, with warm and friendly service staff. It might not be the best setting for a date or social outing, but if you're looking for something quick and healthy, then this is the place for you.
Then there's Veegos, a stylish, modern vegan restaurant with a sophisticated appeal. This restaurant truly goes above and beyond with their food, offering a wide variety of tasty vegan foods that are delicious enough to cause even the most staunch meat lover to reconsider. With excellent service, great food and a delightful setting, what more could you ask for?
Want to know more about this city's many culinary offerings? Get in touch with one of the real estate agents in Houston TX and see what else is on the vegan market. If you decide that you want to make the city your home, you'll also find them to be of immense help in finding accommodation. Whether you're planning on buying a home or renting an apartment, they're the best people for the job!
San Francisco, CA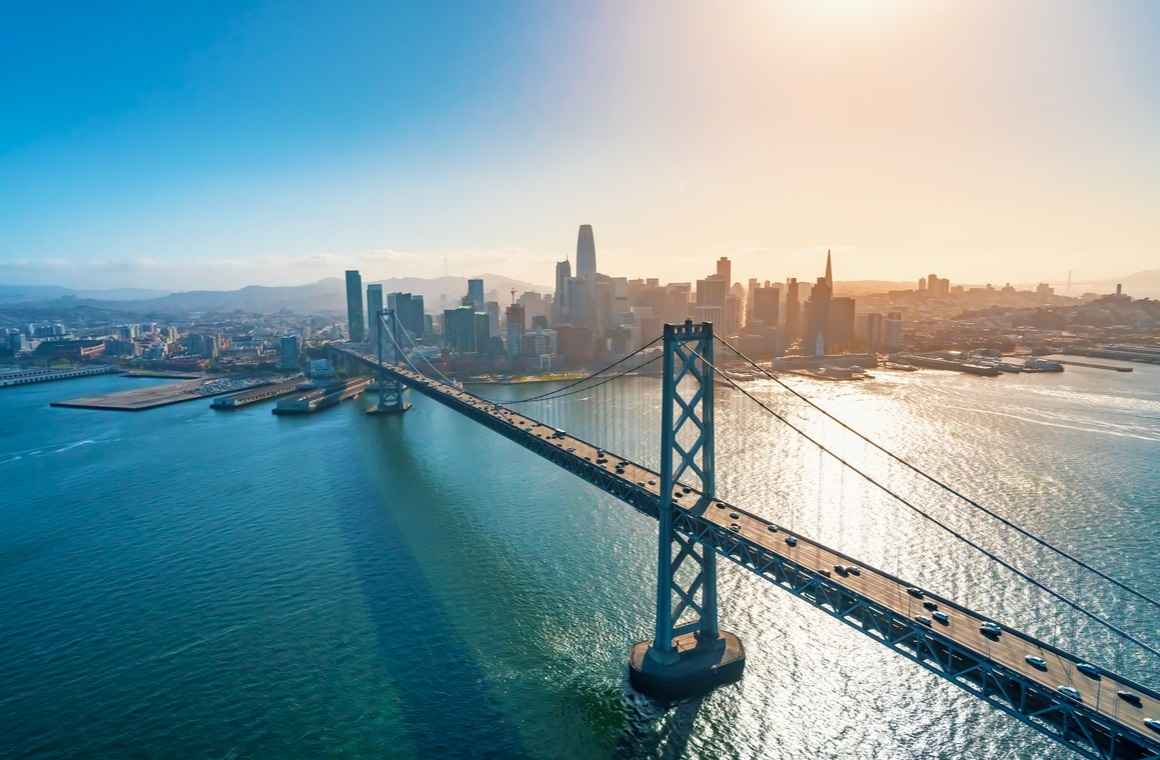 For vegans, California is something of a promised land. This beautiful, historic city is well known for its progressive social landscape and exorbitant cost of living, so it comes as no surprise that there are plenty of vegan restaurants and stores to choose from here. With a great deal of variety and some of the best vegan restaurants on the west coast, this is a vegan paradise.
One of the best examples of this variety is VeganBurg, a stylish little vegan hamburger joint offering a well rounded menu with a wide variety of vegan takes on all-American classics. The food is delicious, the atmosphere is unimpeachable and the service is top notch. In short, it's the perfect example of San Francisco's excellent selection in vegan restaurants.
For those seeking something a bit more niche, there's Wildseed. This charming bistro has a little something for everyone, with a wide variety of dishes that will please just about everyone. There's a bar as well, and the cocktails are absolutely to die for. To top it all of, the atmosphere is delightful, which is achieved in large part due to the friendly, outgoing attitude of the servers and staff. If you're looking for a truly unique vegan experience, this is the place for you!
If you'd like to make this beautiful city your home, then you'll need to get in touch with one of the local realtors in San Francisco CA. With a bit of help from these experienced real estate professionals, you'll have no trouble finding a home or rental that suits your needs and your budget. With their help, you'll be settled down in no time!
New York City, NY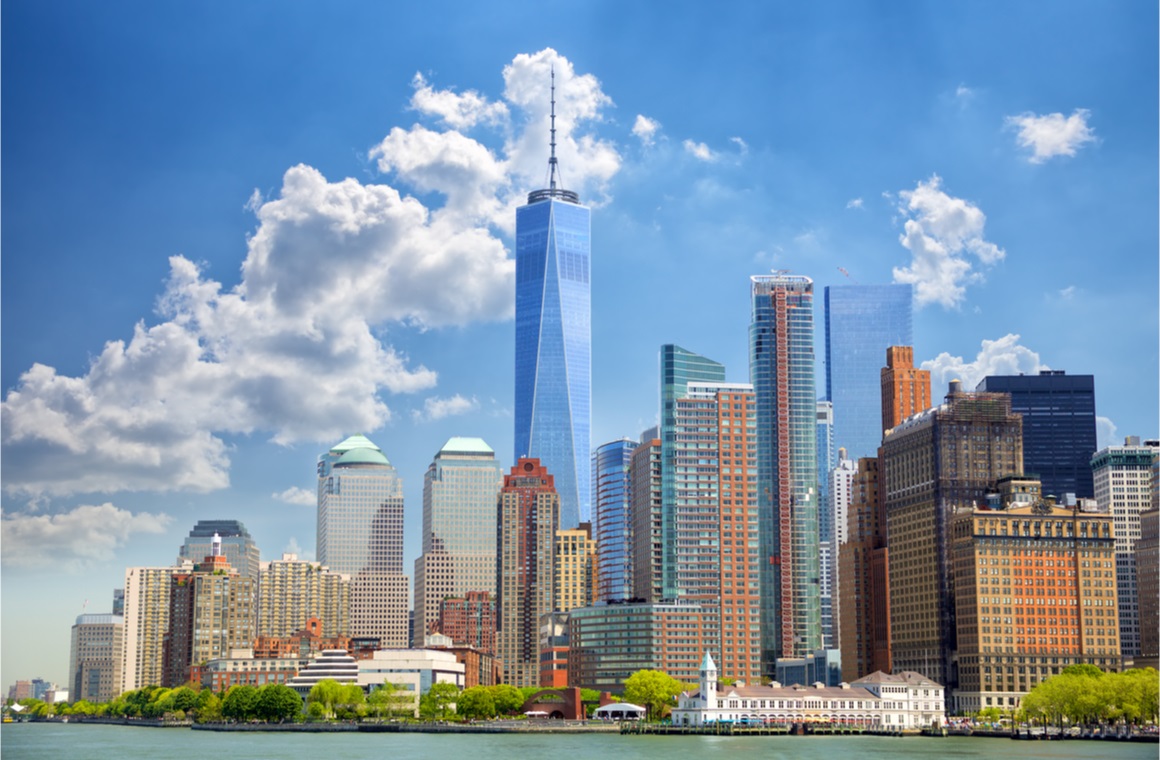 With over 20 million residents living within its metropolitan area, it will come as no surprise that New York is a hotspot for vegans. There's no shortage of delicious vegan restaurants, and the variety when it comes to vegan stores and communities. If you're looking for a town that accepts just about everyone, this is the place for you.
Take the Urban Vegan Kitchen for example; with that signature New York City stoicism, this restaurant has a unique vibe that can't be matched by any other establishment. There are a wide variety of entrees on offer, and the service is second to none. What's more, this restaurant has one of the most charming dining areas of any restaurant we've been to!
If you want to enjoy this restaurant and the dozens of other delicious vegan establishments on offer, why not make NYC your home? Just get in touch with one of the real estate agents in New York City NY and see what's on the market. Real estate here is a bit pricey, but once you make the move, you'll be glad you did!
New Orleans, LA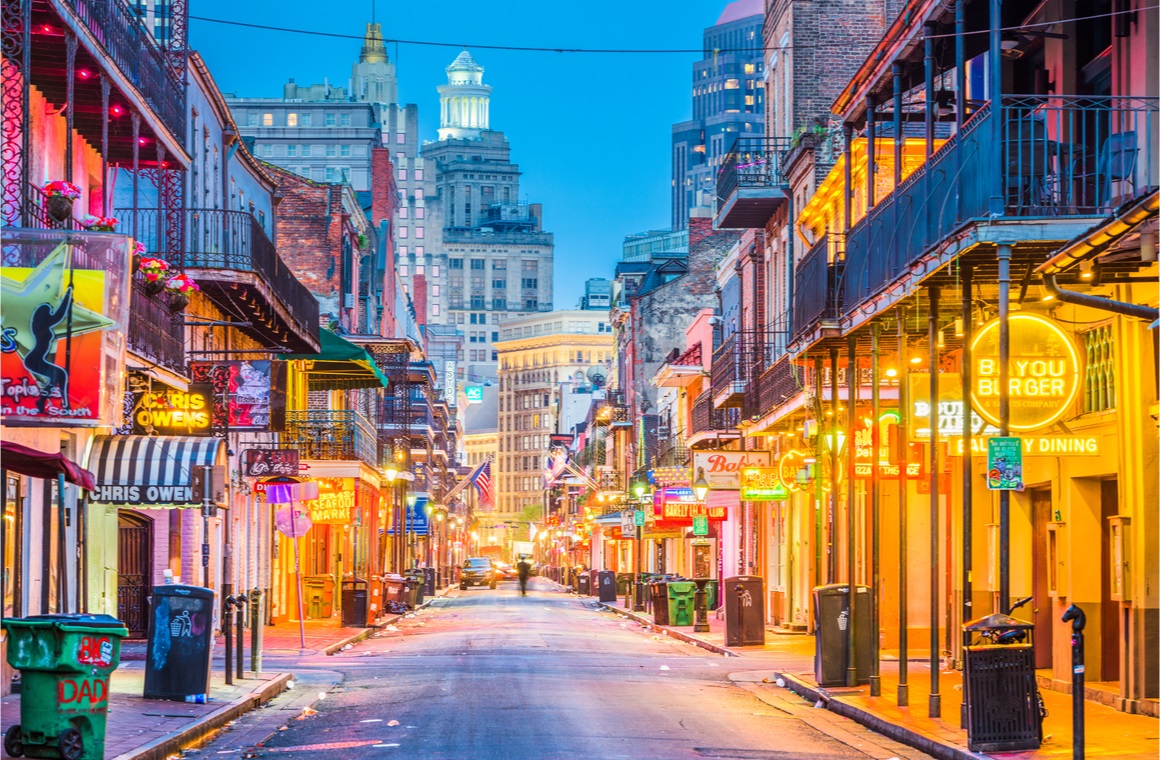 This one's a bit of a curveball. While it's known around the world for its thriving jazz scene, delicious variety of local dishes and wild mardi gras parties, its vegan community is not often the central focus of its image. Nevertheless, this vegan community is alive and well, ensuring the presence of dozens of delicious vegan restaurants!
A great example of this is Sweet Soulfood, a traditional New Orleans eatery with a vegan twist. Offering a wide variety of vegan interpretations of cajun soul foods, this is one restaurant that you simply can't miss. The atmosphere is impeccable, the decor is unimpeachable, and the service is some of the most friendly you'll find at any restaurant in the city. Visiting this place is truly a treat!
Want to make New Orleans your home? You can! With nothing more than a quick phone call to one of the real estate agents in New Orleans LA, you can start the process of finding a home that suits your needs and your budget. Before much time has passed, you might just be calling the city of New Orleans home!
Conclusion
For us vegans, finding a place that feels like home can be a difficult endeavor. In a world full of hostile, judgemental meat eaters, those of us who choose not to consume animal products are often ostracized, stereotyped and made the butt of cruel jokes. Discovering a city where vegans are accepted is something can make a huge difference in the way we go about living our everyday lives. We hope we've helped you make several such discoveries today!
Did you enjoy this article? Want to leave some feedback, or ask a question? Leave us a comment in the comments section below! Our readers are our top priority, and making sure you have the best experience possible is very important to us, so we'll do our best to get back to you as soon as we possibly can. From all of us here at RealEstateAgent.org, we look forward to hearing from you!