Kitchens in the 21st century turned into genuine sanctuaries. It's one of the 'trendiest' places in the house where all the drama happens. It's your kids' first destination when they run back from outside, yelling, "Are the chocolate chip cookies ready yet?" Then, it's the venue where your soulmate complains about the food you've prepared or the outdated kitchen cabinet. Not to mention your cats and dogs who virtually made camp there waiting for a treat to fall from the table.
Table of contents:
Selling a house with an outdated kitchen is a pain.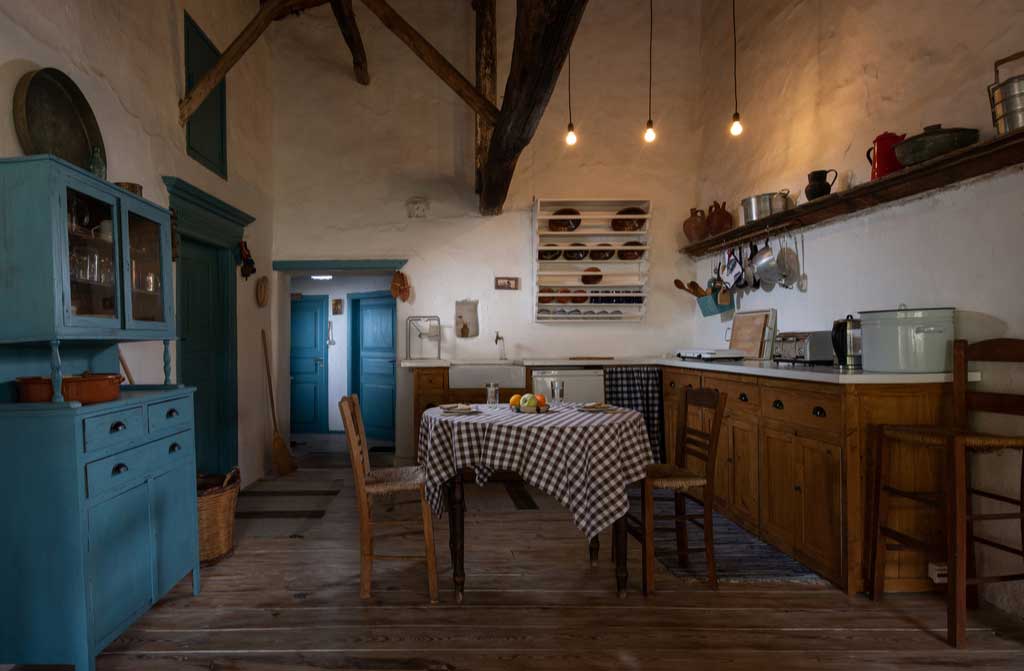 At first sight, you might believe you can't update your kitchen on a budget (no matter how hard you try) because your 'cookhouse' will always fall into the outdated kitchen trends pattern. You might even consider fortifying your kitchen with concrete walls where no one else can enter. Still, an open kitchen has countless perks you must consider before rejecting the idea entirely.
To cut a long story short, you must always remember how much money you can make by selling your property. Thus, an outdated kitchen is highly counterproductive. Ask professional local real estate agents about their views on how difficult it is to sell a house with an outdated kitchen! But worry not; we're here to assist you in dodging the perils of outdated kitchen trends in 2023.
What qualifies as an outdated kitchen?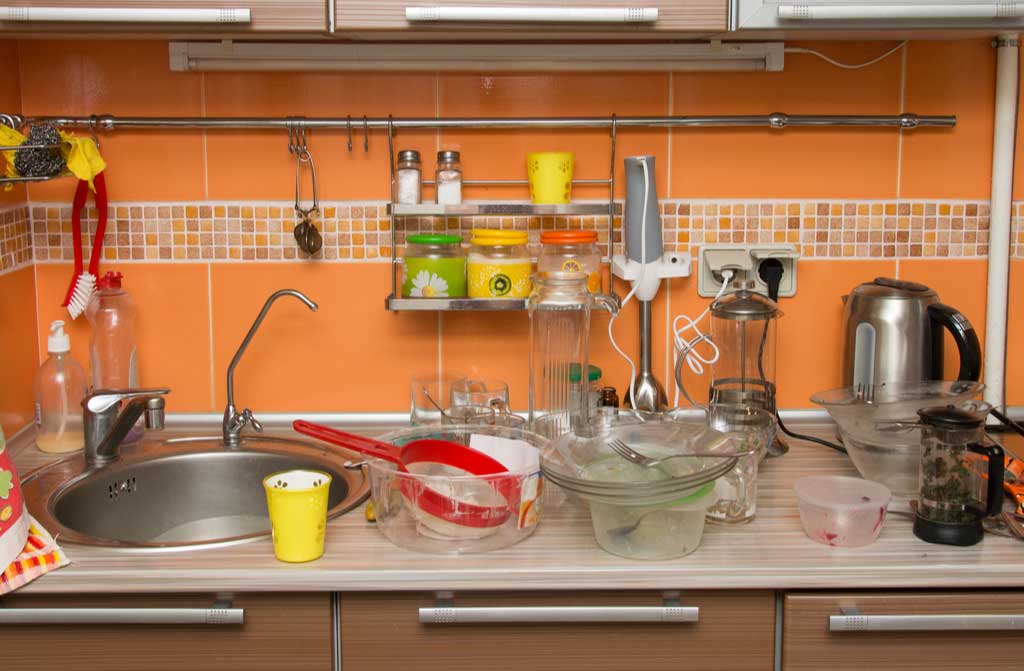 Let's start with a personal question. For how long have you been postponing revamping your outdated kitchen? How can you tell that you have an old and worn kitchen? In the big black book, an outdated kitchen means a lack of a pantry, so all your stuff is stored on the table, shelves, chairs, and even on the floor. Also, you have an outdated kitchen if you can't host more than one person without feeling crowded.
Redo your aging kitchen into a futuristically stylish haven!
Does your kitchen suffer from visible signs of aging? Do you believe outdated kitchen cabinets will last forever? So don't delay the fix-up or kitchen remodel! You can choose from budget-friendly solutions for how to decorate an outdated kitchen! And you get to choose from current and upcoming kitchen trends based on your taste!
Go bold and take one step further by redoing your outdated kitchen into a high-tech kitchenette fortitude!
If the lighting is poor, or you have noticed that kitchen maintenance costs have become a headache, your kitchen is outdated. Do your guests consider your kitchen a slice of ancient history, a walk in a museum? Then, once again, it's time to redo the decor!
Why should you fix up your outdated kitchen?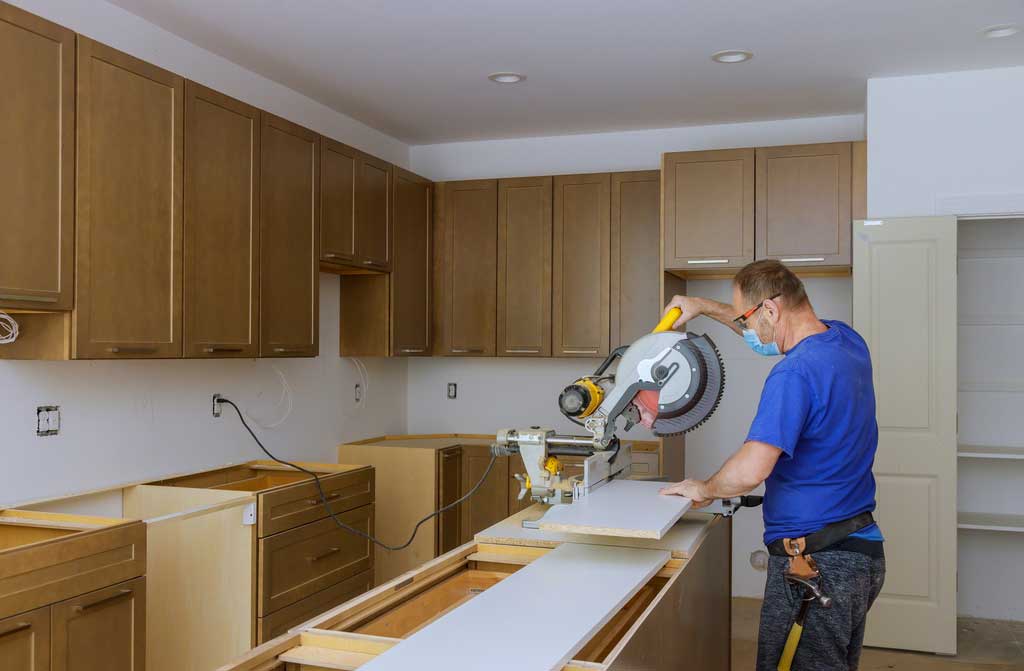 Investing in your property is the next best thing after corporate bond funds and high-yield savings accounts. And remodeling your outdated kitchen comes next. We will tell you why.
A tip-top kitchen sells your house better!
Firstly, you can boost the home sale price by revamping your kitchen. An outdated kitchen and its cabinets are fundamental areas you should fix since potential buyers will inspect them during an open house.
Otherwise, you may not have another option but to sell your home as it is. Without essential repairs recommended by a previous home inspection, the buyer won't give you the price you initially asked for, so you may have to cave in.
An outdated kitchen cabinet won't improve your mindset!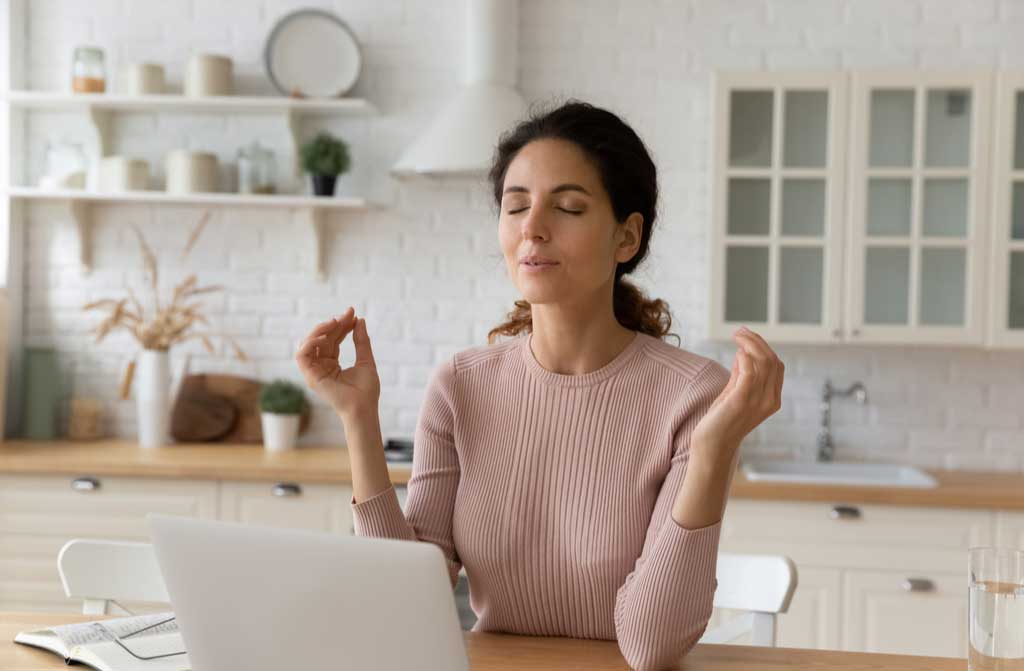 Let's face it, an outdated kitchen cabinet is sore to the eye as it's the principal element in your cooking empire. Did you know that a modern, streamlined kitchen cabinet can significantly improve your psychological state? It's certified that, if thoughtfully chosen, light and color in interior design will uplift your spirits. So why not use neutral to soft colors when replacing your outdated kitchen cabinet?
Once we explore upcoming and lasting trends in kitchen cabinetry, we can conclude that stained-glass panels, two-toned cabinets, and bold colors will dictate the future. So don't give in to outdated kitchen trends in 2023, and choose space-saving open shelves (no more headaches over where to fit your cutlery!) Then, go with open-frame cupboard doors made of glass. If you wish to change only one thing, it should be your outdated kitchen cabinet!
Smart kitchens make for an excellent investment.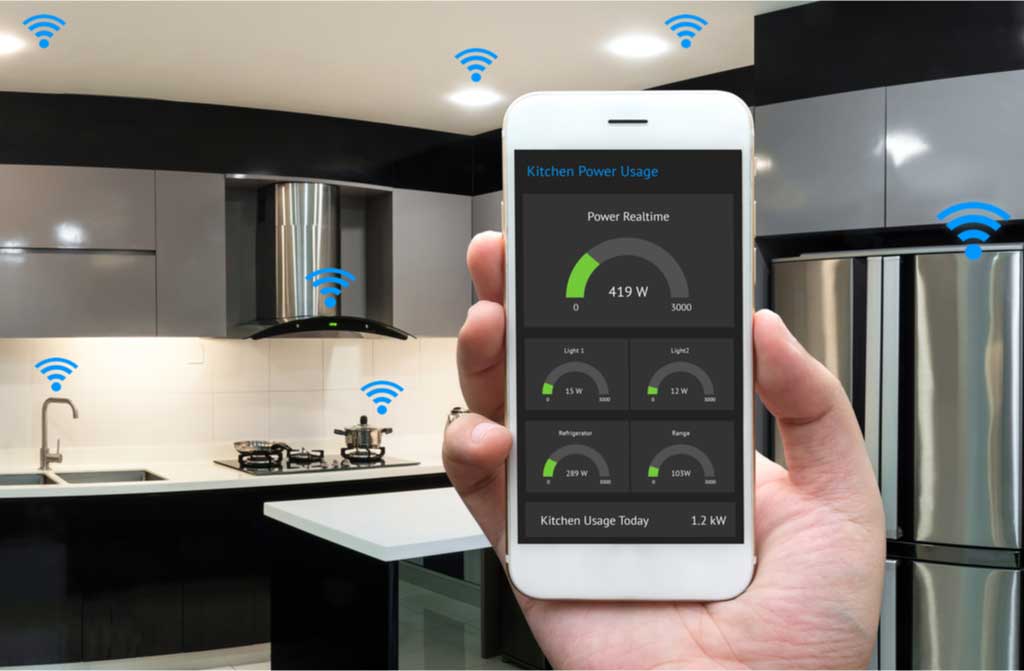 Forget outdated kitchen trends for 2023! It would be best to look into those kitchen design tendencies that accentuate updating your outdated kitchen with innovative technology. They can substantially reduce your monthly costs because you can set kitchen appliances to turn on and off with the help of remote control and programming. You can even schedule their functioning via your smartphone.
Get in sync with future homebuyers' housing needs and demands!
These gadgets are environmental-friendly, eco-conscious (don't emit harmful particles), and sustainable. Lastly, they don't take up too much space since they're purposefully devised and downsized. As a result, intelligent kitchen appliances go against outdated kitchen trends.
The future generations of homebuyers, like Gen Z and Alpha, will pick eco-conscious residences. So, you'd better prepare to sell them your property by updating your outdated kitchen now! That's one of the basic principles of long-lasting kitchen trends!
Update your kitchen with voice-(or remotely) controlled eco-friendly gadgets!
Innovative systems use voice-controlled assistants such as Amazon Alexa and Google Assistant. They can control your microwave, blender, refrigerator, and lightbulbs. All of this signals brand-new trends in kitchen essentials.
Let us present to you our most beloved intelligent kitchen appliances. An automatic pan stirrer will give a breather to your arm. Secondly, a kitchen hub smart range hood provides a guided cooking app and an incorporated touch screen. Thus, you can chat with your friends while cooking. Thirdly, the food cycler embodies an automatic composter, and it's ideal for dealing with food waste!
How to decorate an outdated kitchen?
Outdated kitchen trends for 2023 will still emphasize pretty-looking colors and design over functionality and eco-consciousness. How about masterfully combining them without breaking the bank?
First round: kitchen flooring
There should not be any major surprise here, as kitchen flooring trends in 2023 will be dominated by natural materials. Revamping your outdated kitchen with sustainable and eco-friendly flooring is the buzzword here. The most optimal solution would be going with durable oak or bamboo flooring.
Another good option, yet slightly more expensive, is reclaimed hardwood. Hardwood offers precious isolation; thus, your heat will be secured. Plus, it looks astonishing as it lends your outdated kitchen a hundred percent authentic and natural vibe.
Nevertheless, you can choose glass, porcelain, and ceramic tiles too. Specialists praise them for having a long life cycle and are wonderful to look at. Still, glass tiles won't re-create nature in your kitchen.
Second round: what should the predominant color be in your remodeled kitchen?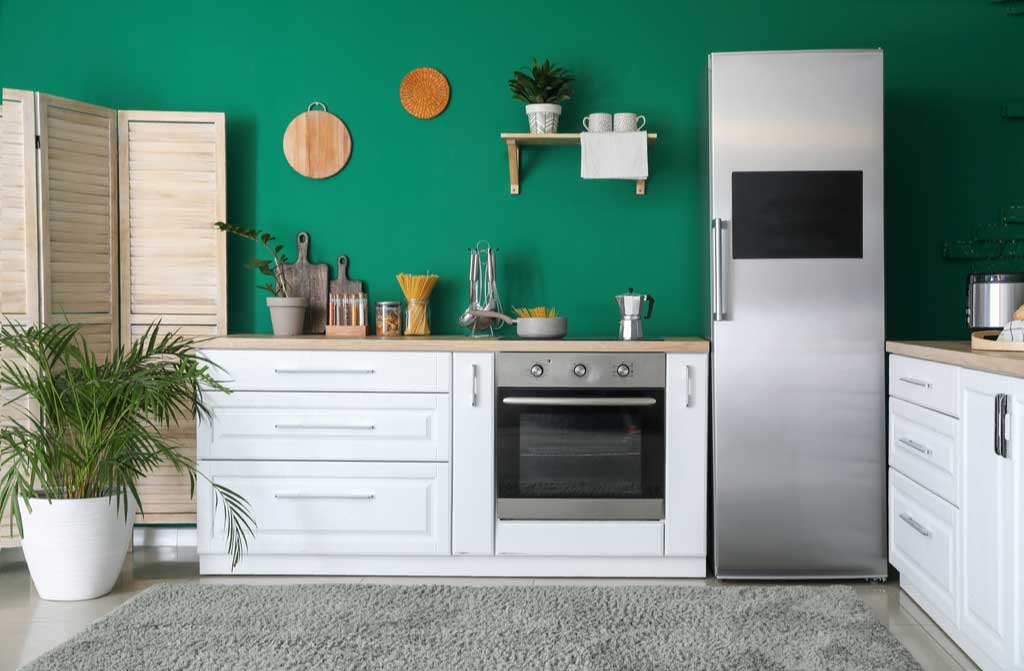 Undeniably, colors can improve your kitchen experience from various perspectives. For instance, hues of blue will have a comforting and calming effect on you when everyone is waiting impatiently for their food. Lighter blue will bring you a seaside vibe, while darker tones feel more vivid and electrifying. You should explore (and perhaps experiment with) several shades so you can feel at home in your kitchen.
However, our personal favorite (and the trendiest) is green. When stressed, visiting your warm green kitchen enables you to reconnect with nature in the most fulfilling way possible. Besides, plants such as parsley, rosemary, and basil pot wonderfully complement your dark-leafy, emerald, or bright green background and cabinet.
So, repainting your walls and planting is our most straightforward answer for how to decorate an outdated kitchen.
Ideas for updating small kitchens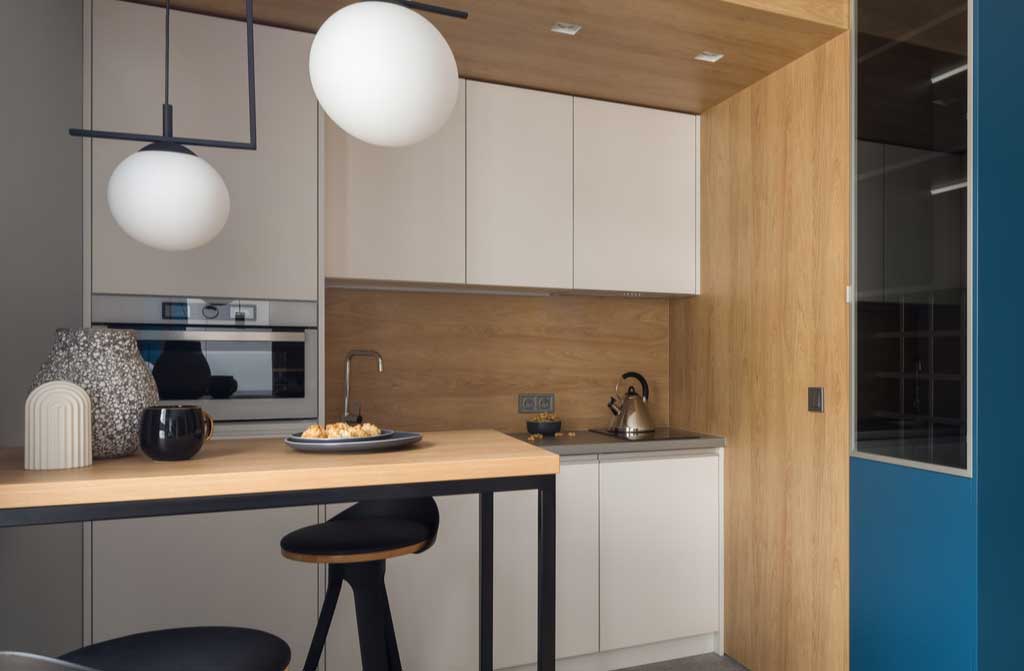 Did you know you can give your tiny kitchen a brand-new look? You can investigate and be inspired by fascinating small kitchen trends to maximize the limited space. If you don't have enough horizontal space, go vertical! Choose wall-to-wall shelves and spice it up with shiny kitchen utensils to create the illusion of a larger room!
For example, wooden fronts can be replaced by metallic or glass finishes. Our most beloved trick is removing the solid fronts and replacing them with glass. Thus, your cupboard's back will appear further away in space.
We also recommend you use every kitchen corner smartly! Outdated kitchen trends for 2023 emphasize implementing functional storage racks in your corners. We don't live in those days when a pantry required an entire room. A trendy alternative for a pantry is a tall kitchen cabinet with extra shelves. Then, why not apply rods with hooks functioning as hanging storage space?
Minimalism becomes small and outdated kitchens.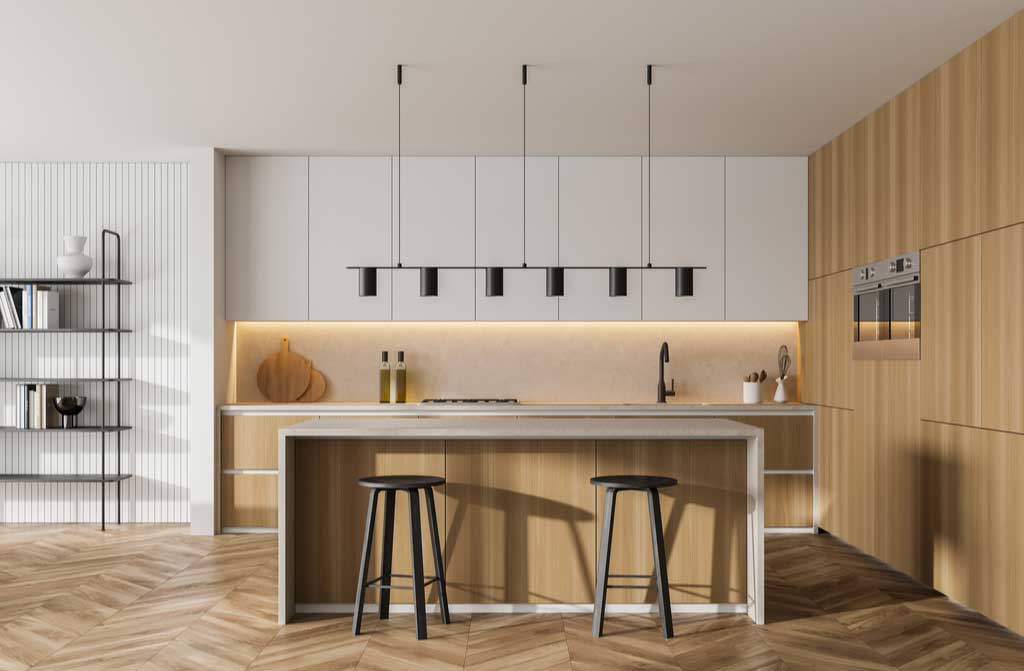 Your kitchen can simultaneously be customized to reflect and benefit from a minimalist lifestyle. The younger generations don't require a spacious kitchen, so they strive to simplify their lives and gain more space in their kitchen as well. Get rid of everything non-essential! Drastic decluttering and reorganizing your outdated kitchen will positively impact your life.
What remains? A small minimalist kitchen must host food preparation utensils. Still, think about how much space innovative machines, such as a multi-functional grater, can buy you! Add peelers, one set of knives, a multipurpose opener, scissors, spoons, and cutting boards. Did we leave out something crucial?
The same principle applies to cooking devices. We also suggest purchasing a set of lids, pans, and pots that come in a pack so you won't have to tuck unnecessary accessories into your poor cupboard.
Conclusion
Revamping your outdated kitchen in 2023 should be high on your to-do list. We can provide you with countless reasons why giving a much-deserved face-lift to the most visited rooms in your home is an excellent idea. First and foremost, we advise you to keep in sync with the housing market requirements and trends. Selling a house with an outdated kitchen is virtually impossible since house hunters are picky regarding their new kitchen.
Secondly, renovating and reorganizing your kitchen will positively affect your state of mind. For example, cooking won't feel like a chore anymore.. Moreover, it can turn into your safe and reinvigorating space.
You can achieve these objectives by buying an ergonomic cupboard, repainting your walls, and planting flowers and plants to boost your outdated kitchen's feng-shui. Then, you can install sustainable, eco-friendly, and innovative gadgets that save you time and energy. Besides, they will lower your monthly costs. Also, potential buyers or renters will appreciate their presence and be willing to pay extra.
What other ideas do you have for outdated kitchen trends? How did you put them into practice? We would like to hear your thoughts on how to decorate an obsolete kitchen! If you liked this article, give it a big thumbs up, and share it on your social media! And come back for more interior and exterior design tips and tricks you can implement in your home!