As the fall sets in, our thoughts may revolve around the end of something great. What happens now that we must put sunshine, pristine beaches, and delightful warmth behind us? Though summer is over, we now have the chance to behold autumn as it displays all its countless splendors before us.
Listen to us: the fall can be fun, especially if you get a load of perks at the very best fall weekend getaways! So forget the best vacation destinations this summer and be ready for an entirely new challenge!
Fall offers plenty of exciting adventures!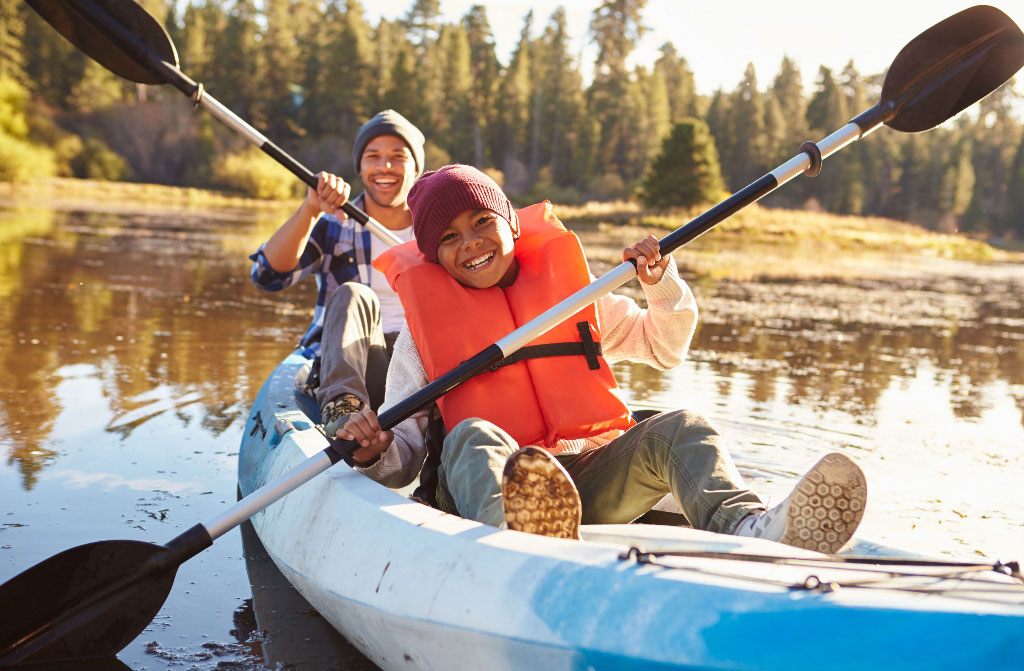 What do you associate fall with? Many would lessen it to a mere transition between summer and winter, the two 'heavyweight champion' seasons regarding weather extremities. However, we absolutely reject this oversimplification! Autumn is a full-blown season, and we love everything about it! In its turn, fall can also surprise you with plenty of unconventional vacation ideas you won't regret!
Foliage provides excellent ideas!
Instead of bumming around beaches all day long, you can explore and cherish nature as it sheds its old 'skin' and changes into something beautifully haunting. For this reason, nature can be the top supplier of spooky Halloween ideas in the fall.
Did you know that 'leaf peeping' has become a trendy pastime activity for tourists crazed by fall colors? Leaves turn yellow, red, orange, brown, and purple in short autumn colors or foliage. Also, you can get new ideas from nature in the fall and use foliage as an essential home decor element.
Fall mountain cabins and what happens next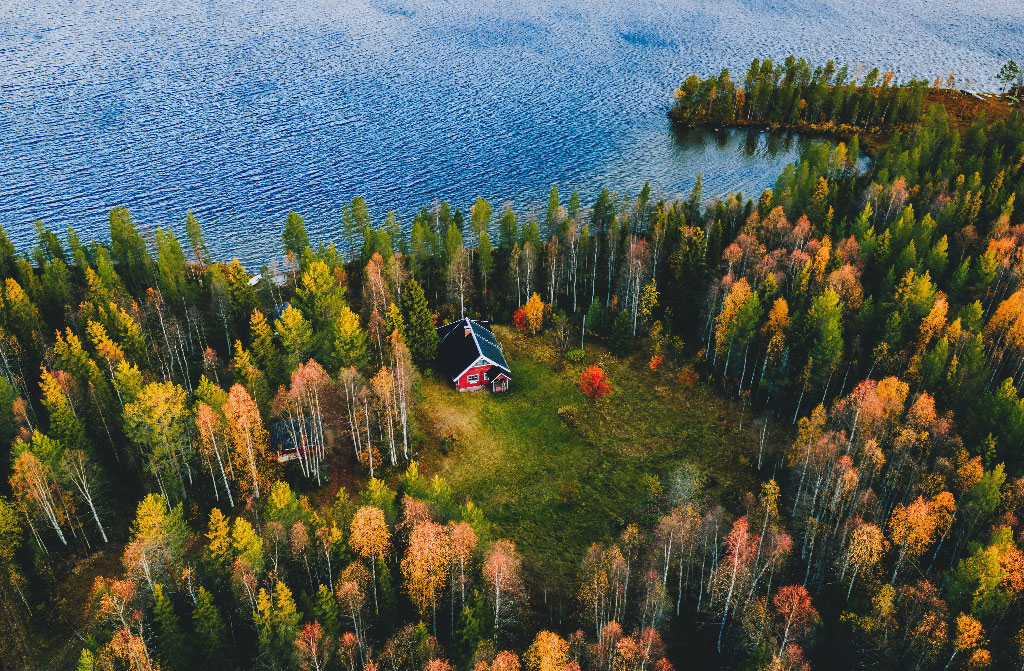 You can decide to break away from your everyday urban routine and enjoy the most breathtaking weekend getaways. Perhaps, you're the sentimental type of person and can't wait to take your soulmate to a romantic mountain cabin.
Speaking of which, according to stats, people get married in autumn more than in any other season. So, you should embark on that cabin adventure during one of the best fall weekend getaways and see where that road takes you!
Hidden gems serving as best fall weekend getaways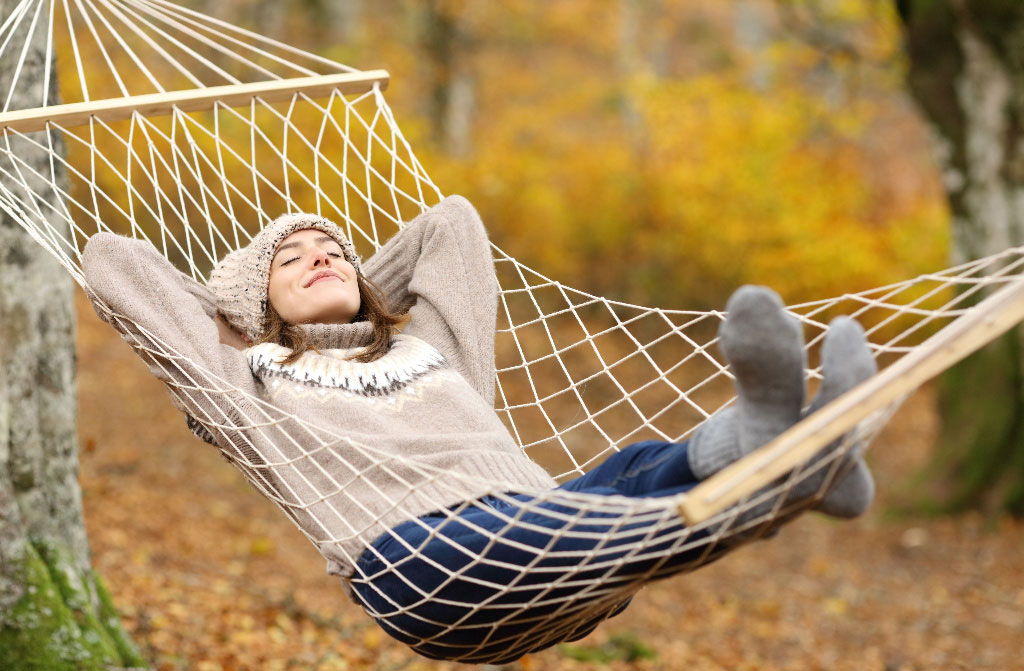 The United States excels in lesser-known but exceptional autumn holiday spots. For this reason, our article won't revolve around the best place in Vermont because people automatically associate The Green Mountain State with the fall.
However, our top picks also cater to all ages and interests. For example, they feature top-notch adventure tracks and hiking trails and provide a bona fide haven for leaf peeping. Moreover, some baffling (and cunning) small towns deliver on visitors' Halloween fascination big time; just think of Salem! So why don't you give them a chance and experience the best fall weekend getaways up close and personal?
Williamsburg, Virginia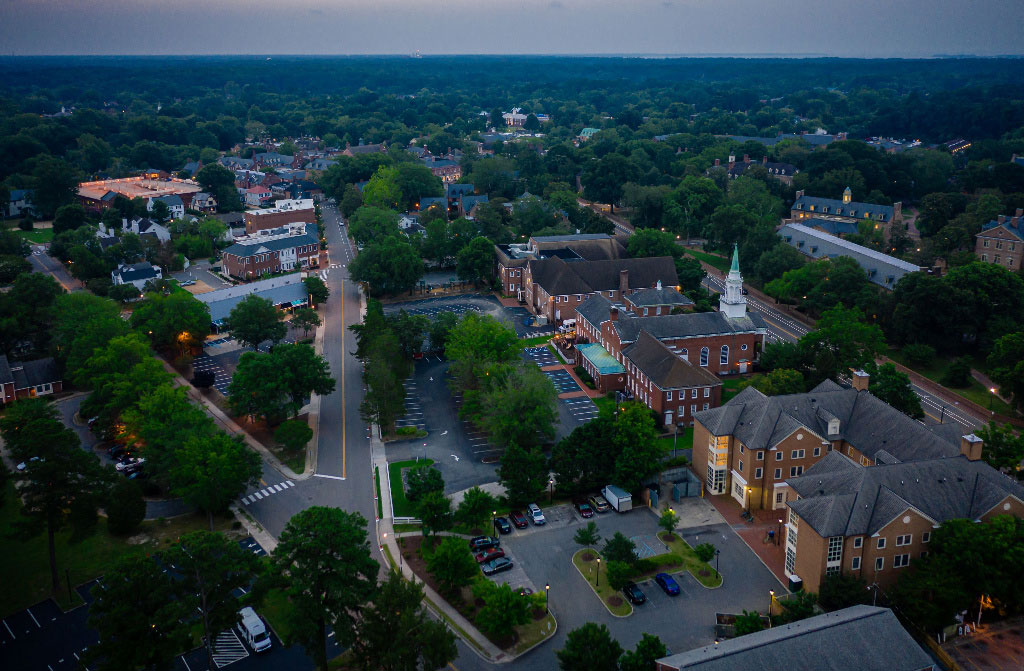 Let's start our fall journey by visiting this charming colonial town. Immerse yourself in the history and lifestyle of this 18th Century Colonial-era village through the eyes of historical reenactors!
Stroll across the lovely campus of the College of William & Mary, the country's second-oldest higher education institution. You'll surely be in for a captivating experience of the living past! You may even take a Ghost Tour of the historic district at night.
Check out Busch Gardens Williamsburg if you enjoy amusement parks. The park is transformed into Halloween's Howl-O-Scream throughout the fall season. Walking around Busch Gardens, exploring the actors' bizarre performances, and going inside their haunted mansion will seem like a creepy-crawly experience. What other must-see places are there in this historic town? Contact the best local real estate agents in Williamsburg VA, and find out!
Redwood National Park, California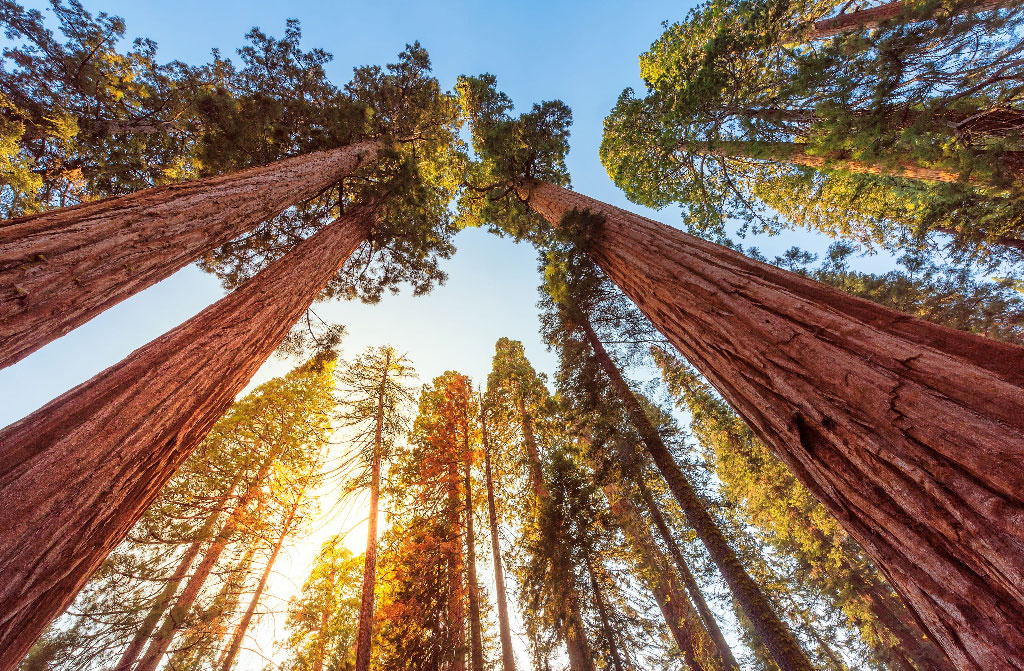 You can plan your itinerary for one of the best fall weekend getaways from various neighboring cities, such as Klamath, Arcata, or Eureka, CA. Still, local realtors in Trinidad, California, recommend their town as your starting point to the national park (a distance of around 20 miles.) Because at the same time, you can see a spectacular sunset on Trinidad State Beach!
Redwood National Park, one of California's touristic highlights, will impress you in the fall since nature is dressed in festive colors. The park host some of the most unique towering trees in America, which you should see for yourself by taking the Lady Bird Johnson Grove and Boy Scout Tree Trail! In addition, you can explore the forest by car by driving through the Avenue of the Giants.
If Native Americans' life and culture intrigue you, we recommend the Yurok County Visitor Center. By all means, visit The End of the Trail Museum, displaying the heritage of the indigenous Totowa, Chilula, and Yurok Tribes. Then take the canoe tour down the Klamath River and see the National Park's rich wildlife. And finally, horseback riding is a 100 percent family-friendly adventure no one should miss.
Ouray, Colorado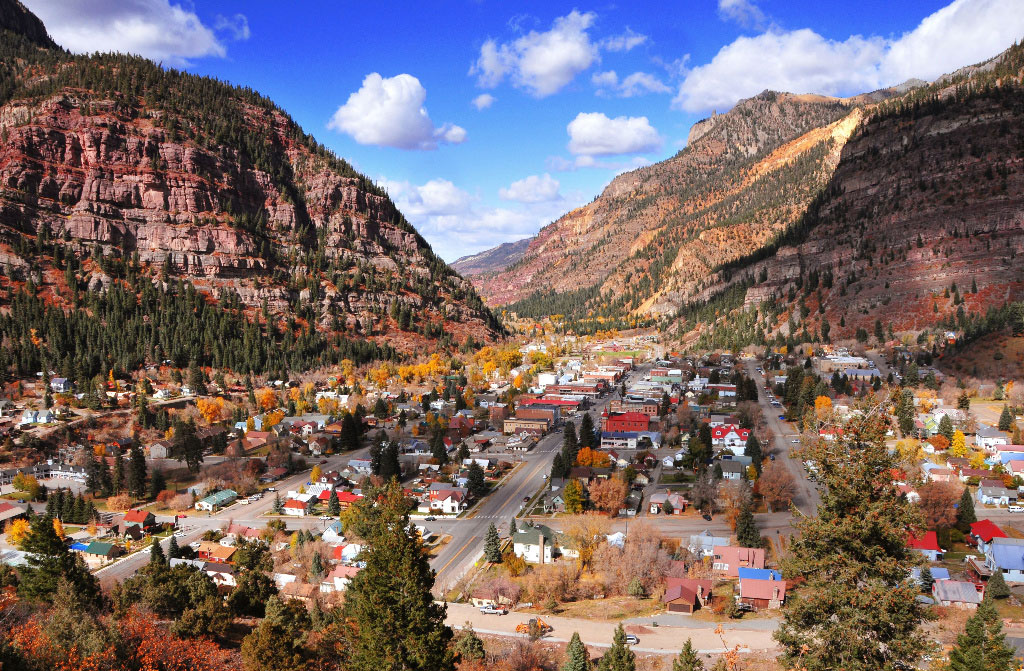 Looking for the best fall weekend getaways for the ultimate recreation? Then, the "Switzerland of America" might hit the spot!. This delightful American town showcases excellent adventures set in the Great Outdoors masterfully. Start your trip at Perimeter Trail to enjoy a fantastic sight over Ouray and its region!
Ouray's immersive natural beauty provides adrenaline addicts with fantastic hiking opportunities, for instance, in the San Juan Forest. Your next stop should be Box Canyon Park displaying an 85-foot waterfall. Take a rest here before you jump on to the next thrill-inducing adventure! And that will be Cascade Falls Park, boasting a complex grid of hiking trails in the neighborhood.
After a long day of adventurous roaming, we recommend you enjoy a refreshing rest at Orvis Hot Springs, a hot-spring spa. Local realtors in Ouray CO, will advise you not to miss the Million Dollar Highway, the scenic road connecting our beautiful town to Silverton.
Salem, Massachussetts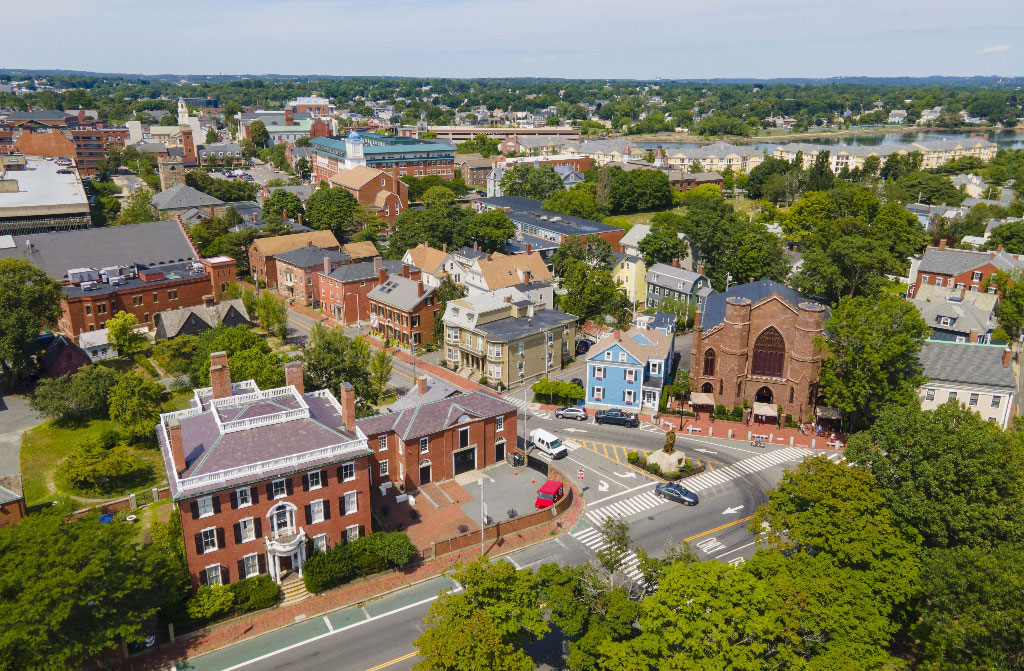 Are you into visiting a "terrifying" town that keeps the memory of the Witch Trials from the end of the 17th century alive? There's something utterly chilling about a quiet little village, on the surface, at least. You can visit magic shops and museums (for instance, Witch Dungeon Museum) and get a glimpse into genuine enchantment. In a spooky nutshell, Salem, filled with mysteries and witchcraft, should be your best bet for a spine-chilling October weekend.
Today, Salem fully embraces its dark past and organizes exciting festivities, such as the Halloween-themed Haunted Happenings. For history buffs, we recommend Salem Maritime National Historic Site or Nathaniel Hawthorne Birthplace.) It is difficult to put the gothic atmosphere into plain words. You'll know what we're talking about once you see the fabulous foliage, shivery weather, and historical sites.
Reach out to top-tier local realtors in Salem, Massachusetts, if you wish to learn where and how the hocuspocus is 'brewed'!
Columbia River Gorge, Oregon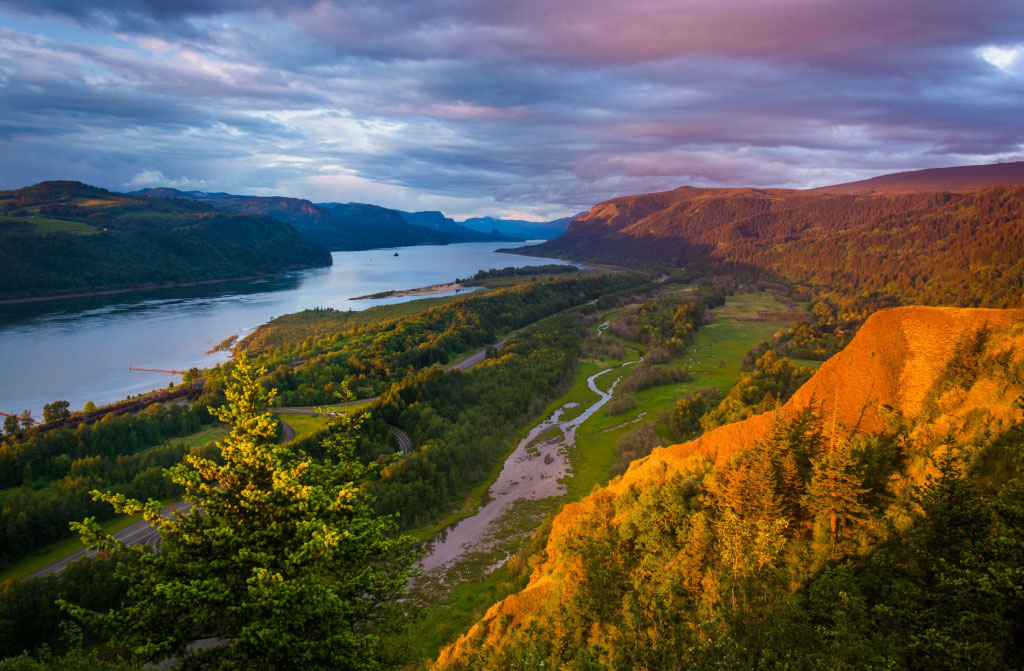 When asked about their favorite and best fall weekend getaways, local real estate agents in Portland, Oregon, will tell you: it's the Columbia River Gorge. Located an hours drive from Portland, the 80-mile canyon bedazzles everyone, especially in the autumn. The place excels at incredible hiking trails designed for the bold in spirit, wine lovers, and nature enthusiasts.
You must not skip the one-of-a-kind Hood River's 'Fruit Loop' organized during the autumn harvest! It encompasses a 35-minute picturesque drive between the Columbia and Hood River, during which you can see numerous farms, breweries, and wineries! The region hosts two exceptional venues, the Kiyokawa Orchards and Packer Farm, where you can explore fun fall activities, such as collecting apples, pumpkins, and corn.
Acadia National Park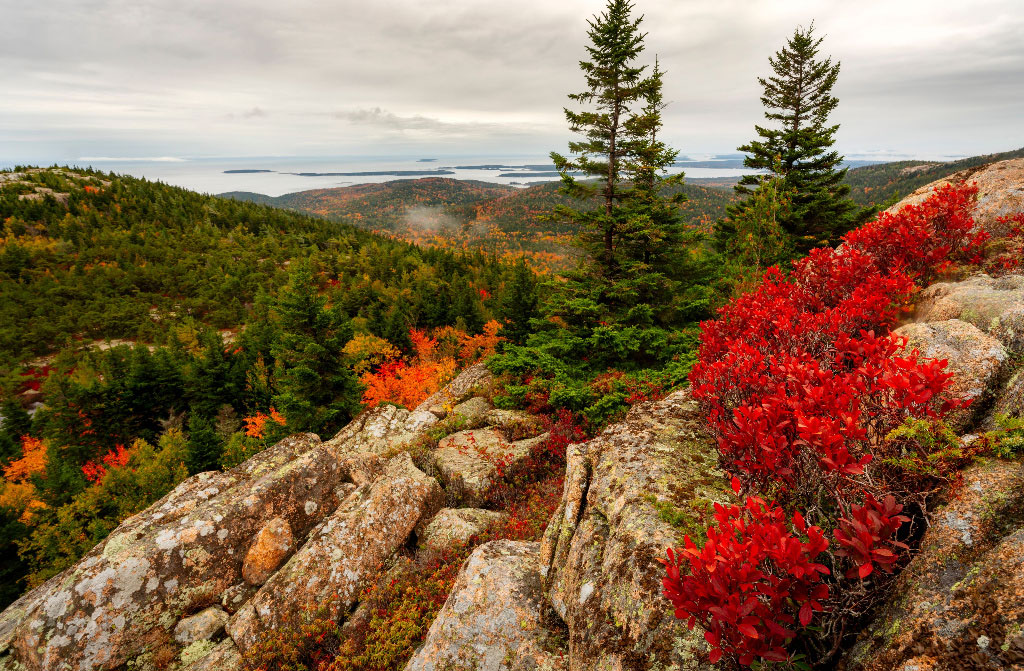 Undoubtedly, Acadia National Park is a must-see place in Maine and features mind-blowing bits and pieces to qualify as the best fall weekend getaway. Every year, visitors from all over the country flock to this national park on Maine's coast. The leaves typically peak in mid-October, but the state provides a foliage report that is periodically updated to help you plan your scenic trip.
Cooler temperatures will make the park's slightly challenging walks more pleasurable, such as climbing up to Cadillac Mountain, the Precipice Trail, and the Beehive Loop. However, snow may fall in Acadia as early as November, so check for trail restrictions before you go!
In addition, you can explore trendy local sights, such as Otter Cliff and Sand Beach on Park Loop Road. Visit Jordan Pond, which offers the ultimate respite! You can have a breather there and enjoy the fall's beauties and crystal-clear waters. Get local real estate agents in Bar Harbor, Maine (the closest town to the park) on the horn for directions and other must-see places in the region!
Final thoughts
Everyone living in a crowded metropolitan area should disconnect from now and then, even for a few days. You can re-experience natural wonders by visiting the best fall weekend getaways. Autumn doesn't mean foggy, rainy, and generally unpleasant weather conditions exclusively. Instead, it provides unique opportunities for travelers to see the natural environment in a different color.
This extraordinary session can genuinely get under your skin by offering stunning adventures. For starters, you can go hiking on various breathtaking trails, but pay attention to the dos and don'ts in nature! Or you can embark on fall foliage tours and join the national craze called leaf-peeping. Then, you can spend a romantic weekend in a remote mountain cabin cuddling with the love of your life. While it's cold outside, you'll relish the warmth of the fire cracking inside. What else could a person wish for?