When dinner is cooked and the whole family gathers around for the delicious food, while enjoying a great meal and conversation is always a good family time, when cleaning comes around, there are plenty of things left in and around the kitchen that we just throw away. But seeing as that "away" is a more carefree way of saying "somewhere else", we don't spend too much time thinking about it. 
Household waste comes in many forms, but the kitchen is the area of the house that can easily be better managed not to produce any waste. While food waste comes in many forms, some of it doesn't even have to be waste. Still, when you have to cook a meal for four or more people, you rarely think about being intentional about food waste. There's no point throwing away something that still has a nutritional value, especially seeing as you spent good money on purchasing that food.
For that reason alone, we took a closer look at the simplest ways to ensure that you drastically reduce food waste in your home and make even more food out of the things you would usually throw away. As long as there is nutritional value in those scraps, you'll be able to whip up something delicious in no time.
What is the Meaning of Scrap Food?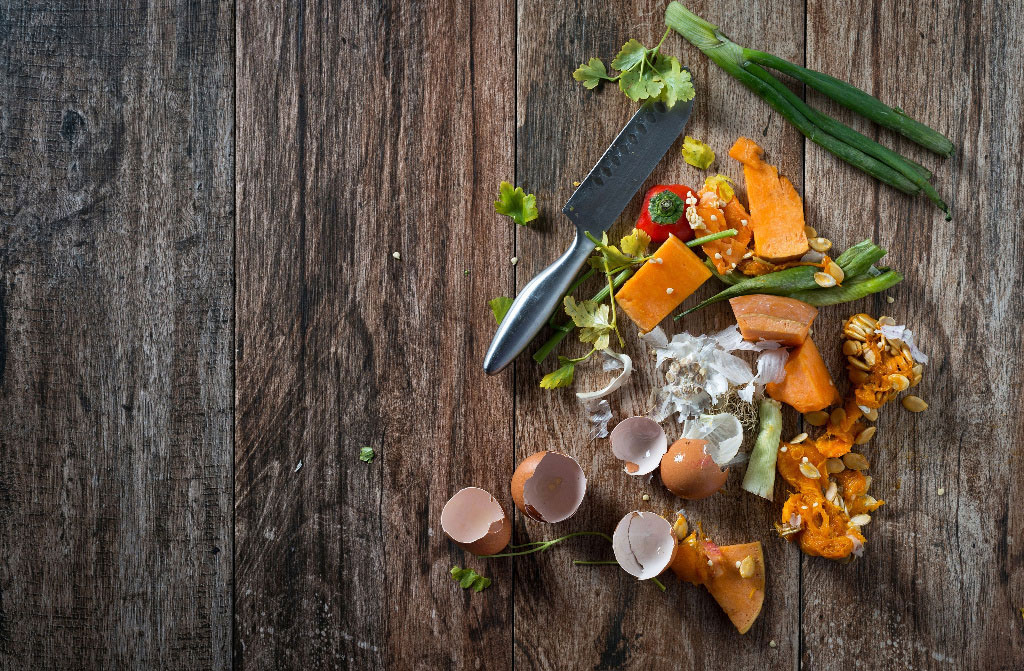 When you look at anything you buy from the Farmer's Market or the grocery store, there are parts of it that attract you to it, while you don't think twice about the rest. For instance, pork ribs, carrots, potatoes, and onions can be a full meal, and a serving has plenty of nutritious value. However, when you cook it, you rip out the tendon from the back of the ribs, cut off the leafy part of the carrots, peel the potatoes and onions and only put the "good" parts in the oven. Still, everything that remains is considered scrap food. 
In other words, scrap food is what we usually do not use when we cook. It is also what is left behind after we eat, but that can hardly be used again to prepare food. So, all that is what is left of food we purchase and are willing to throw it away without a second thought. However, the way we use our food resources has a big impact on everything around us, considering how we think about other resources. We want to consume, but when we end up throwing away much of what we purchase to consume, we are wasting – money and resources – and the environment is affected by this. 
Still, there are ways through which we can use scrap food instead of being thrown away. We only need to be willing enough to stop wasting so much of what we can use. Otherwise, you are literally throwing money out the window.
Why Care about Food Waste?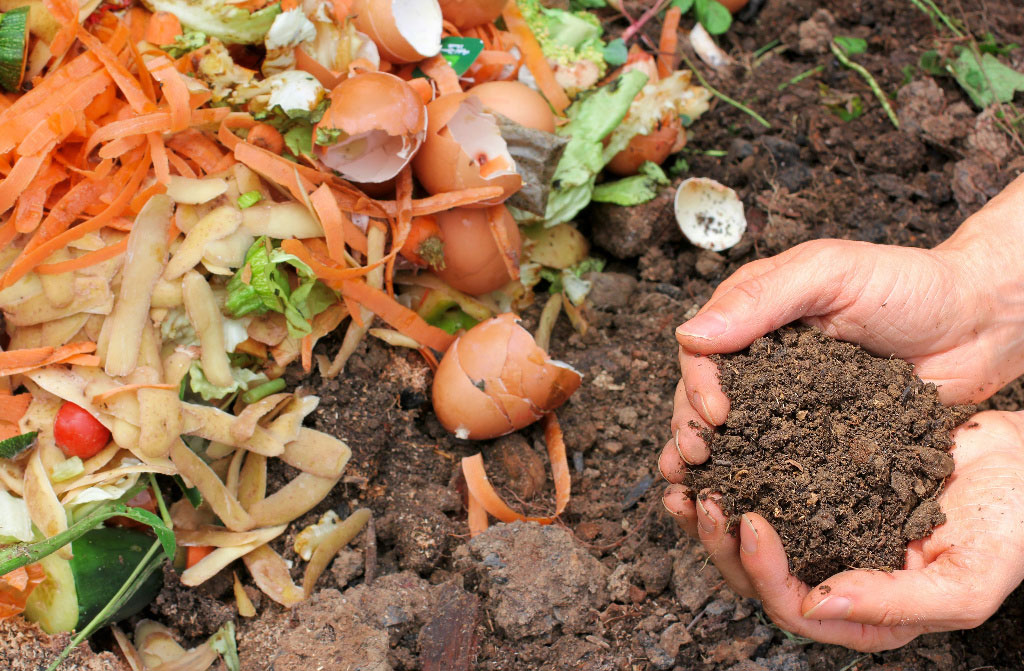 The food industry, on its own, has a massive environmental impact that comes from every side of its production through damaging agricultural practices, growing livestock, the plastic we put everything in, and the waste it generates. Food waste alone creates more carbon dioxide emissions than the airline industry. While it is easy to tell individual people to be more conscious of the waste they create, it seems redundant, seeing as the more profitable industries worldwide are causing more damage. Still, while global-scale solutions are difficult to implement, especially when our elected leaders are so easily influenced by these industries, taking action individually is something that we can all do without waiting for things to change.
As a society, we grew disconnected from our food. We don't know where it comes from, how it got to the store, or what it means to produce it. We don't understand what it takes to grow a cow for meat and dairy or to cultivate vegetables for our table. However, understanding that process and how people made that product can lead to a philosophical shift. It's no longer about a bag of cucumbers you paid $3.46 for. It's a vegetable that was planted and grown from a seed into the leafy jungle whose flowers turn into cucumbers. It's the labor of that farmer that took care of the land, cleaned it, and harvested its produce. Food isn't meant to be treated as a commodity, yet we treat it like it's a disposable product that we can replace without trouble. Taking something for granted means that we don't understand its true value, and the amount of food waste we generate is a testament to that.
Strategies to Decrease your Food Waste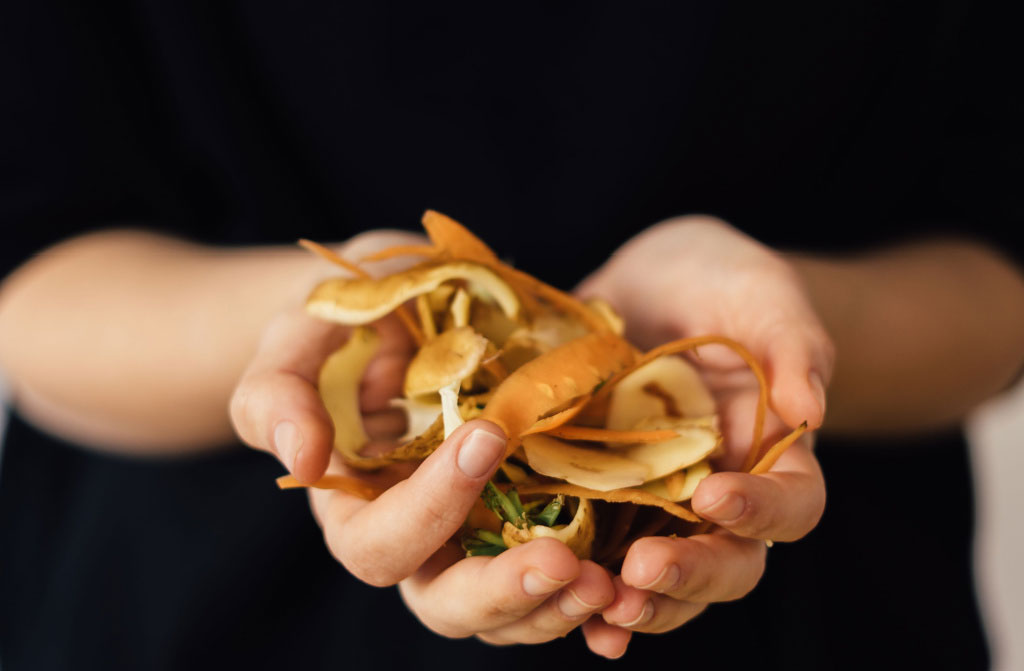 There are many means through which we can severely impact the amount of food waste that winds up in landfills. While getting a compost bin is a great way to do something with the scrap food that results from your cooking and will also help sustain the plants you have around your home, for the sake of this article, we'll focus on what to do before food scraps become compostable.
Plan Ahead and Get Creative
If you go shopping with a grocery list that entails the items you purchase regularly but don't have a plan for them once you get home, either than placing it all in the fridge and pantry, then you should reconsider all the items you buy. While it may seem like more work, planning ahead and only purchasing the products that you need will help you limit the amount of food you waste. At the same time, however, learn to be creative with your cooking. If you are to use as much of the products that you have around your house, you might need to be less strict about following exact recipes. Some ingredients can replace others, and you can throw extra ingredients in a soup without affecting the taste or even making it taste better. Similarly, if you are left with extra bits and pieces from another meal, store them so you can incorporate them into another homemade recipe later on.
Shop Smarter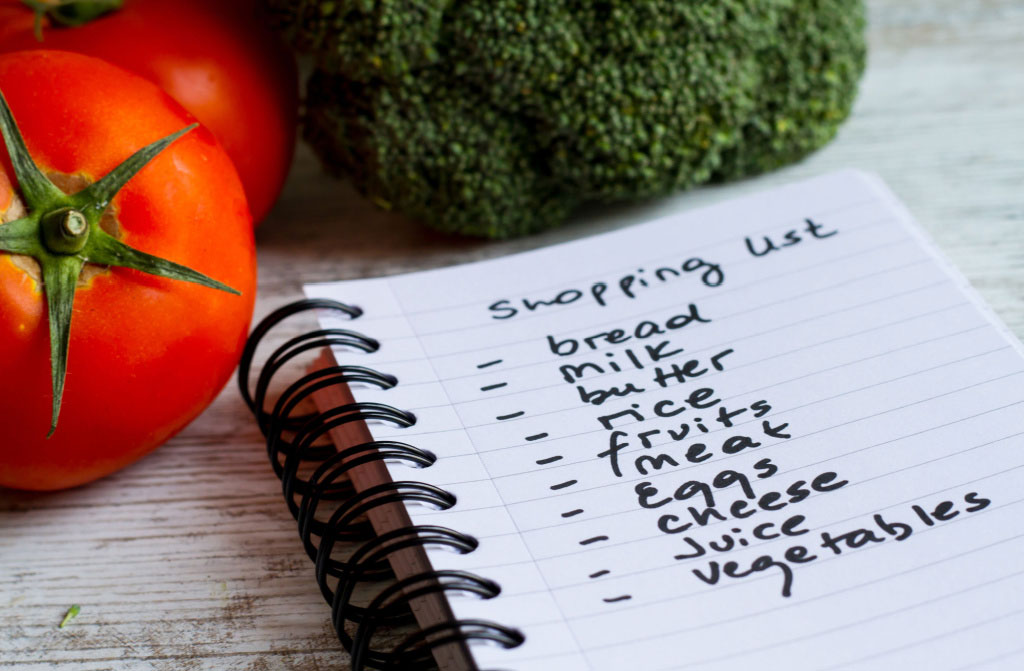 If we want to generate less food waste, we should simply stop buying as much as we do. When you're doing your grocery shopping, make sure you don't only consider what you need but also when you need it. Like most other fruits and vegetables, tomatoes go bad after a few days, so why buy a pound when you only need 2 tomatoes? When possible, buy frozen vegetables as they will last longer in the freezer. Still, seeing as supermarkets tend to sell products in bulk (two steaks, four chicken thighs, eight chicken wings, and so on), if you want only to buy what you will cook in the following days, try some specialty stores. You'll be able to buy as much or as little as you need there. Also, once you get home with all your shopping, clean them and sort them out based on their needs.
Organize your Food
Different types of groceries need different types of storage. For instance, you can leave out lemons and put potatoes in your pantry, but what about meat or eggs? Well, when it comes to eggs in the US, we put them in the fridge, but meats are different. If you're talking about some fresh meat, the freezer it is, but dried meats can stay in the pantry. Still, whether you store groceries in the fridge, freezer, or pantry, you will need a container to store them in. My personal choice is glass containers, as they limit the amount of plastic in my home, but there are also reusable, resealable bags like the Debbie Meyer Green Bags that work to slow down the ripening process. Leafy greens can be placed in a glass of water in the fridge and treated like flowers, prolonging their life.
Leftovers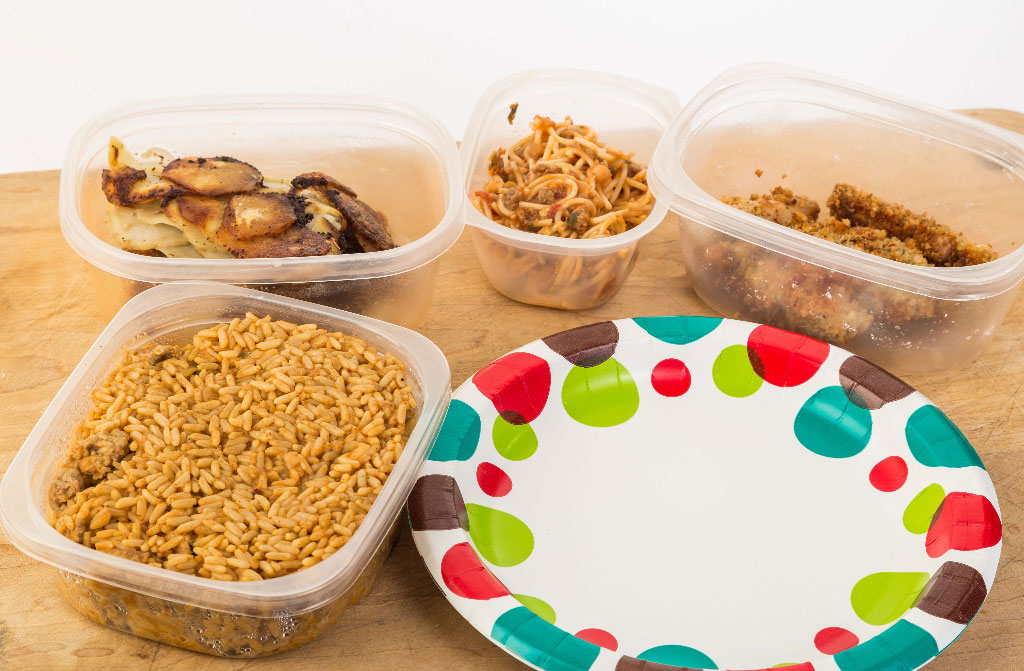 When the whole family finished eating, and there is still plenty of food that was not served, aside from the fact that it can be eaten the next day – or over the following few days – you can also reinvent it. Making food out of something that was already prepared isn't hard, and all you need is a bit of imagination. Take leftover meat, chop it up and make sandwiches for the whole family! Repurposing leftovers is an art form, but making a stew out of a leftover stake with a few extra potatoes is easy.
Use Scarp Food
A lot of the things we throw away are not without purpose, and food can still be made out of them. 
Carrot and potato peels and celery tops can be used in broth or homemade stock. 
Potato peels alone can be placed in the oven with a bit of olive oil and condiments for delicious chips.
Seeds, cuttings, and pits from vegetables can be regrown in your garden.
Vegetable peels can also be used as a fabric dye. Beets for purple, red cabbage for blue, spinach for green, and onions for orange.
Cucumber peels deter ants.
Broccoli trunk can be used for soup.
Before herbs go bad, either dry them or mince them and mix them with oil or water, and put them in the freezer.
The inside of your Halloween jack-o-lantern can be blended into a pumpkin puree.
Meat scraps, if not spicy, work as dog treats (refrain from giving chicken bones – cooked or not – or other cooked bones – best to be raw)
Conclusion
Wasting food is easy, but using every bit of the food you buy is much more rewarding especially by following the waste mantra. We have grown incredibly too comfortable with throwing away things that we do not find a use for immediately. And yes, it is easy to only think about what you need in the dish you are cooking. Still, once you understand that everything else that comes from each individual ingredient on your shopping list has alternative uses within a household, you will start looking at exactly how much you are wasting. And right now, I don't mean the actual quantity of the food we all waste, but the value, purpose, and use of all those scrap foods we throw away.
Let us know in the comments section below if there is anything that sparked your interest. I know that the next time I use potatoes in my kitchen, I'll make myself some chips just to have something to enjoy while watching a movie. Like & Share this article with friends and family so that less food will be wasted and more scrap food is used and consumed instead of thrown away.