Trick or treat! Yes, you're right. It is that time of the year again when you knock on doors asking for candies, dressed as anything you desire. Halloween is here, and you should go out and have some fun on this spooky night!
But if you want to stay cozy in bed, watching a good scary movie, but you're not sure what to watch, don't worry. Get settled and find a good movie to watch on the list we created down below. Be careful; it can be scary!
Best Halloween movies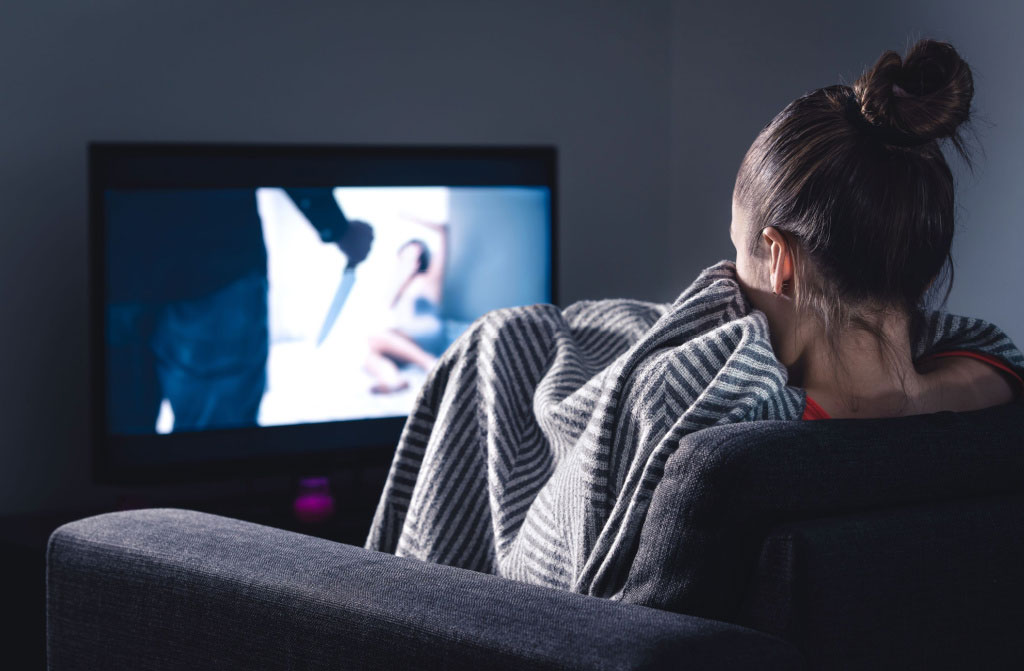 Get out (2017)
Jordan Peele's debut is considered one of the best horror movies ever made. It's brutal and very well made, loaded with symbols that remind us of the history of slavery and how sometimes the past is mixed with the present. The movie explores racial allegories.
Us (2019)
Another fantastic movie created by Jordan Peele. The main plot is about a family that discovers they have doppelgängers and must fight for their lives. Full of twists and turns, this movie will surely stay with you long after you turn off the TV. If you liked "Get Out," check out the next movie on our list.
It (2017)
It wouldn't be a Halloween movie list without mentioning the great Stephen King. The movie is based on one of the author's best-known books. It is terrifying and a fan-favorite due to its good writing and acclaimed performances. If you don't know what to watch, check out the killer clown and his unique laugh.
Truth or Dare (2018)
Nothing is more fun than playing a little game of truth with your friends or daring to get to know each other better. That is the premise for this horror movie that has caught the attention of many. But what happens when the fun game becomes a deadly one? Remember, once you're in, you can't get out. So what will it be? Truth or dare?
In the tall grass (2019)
Another horror movie based on Stephen King's novellas. This fantastic movie is scary, confusing, gory, and thrilling all at the same time and has a clear message: When you are traveling, don't stop to meander through a tall grass field, it could be the last thing you do.
The Conjuring (2013)
There is nothing scarier than a franchise based on a true story, right? If you love movies based on true stories, make sure to put this franchise on your to-watch list. The films are based on real-life events surrounding Ed and Lorraine Warren.
Family Halloween movies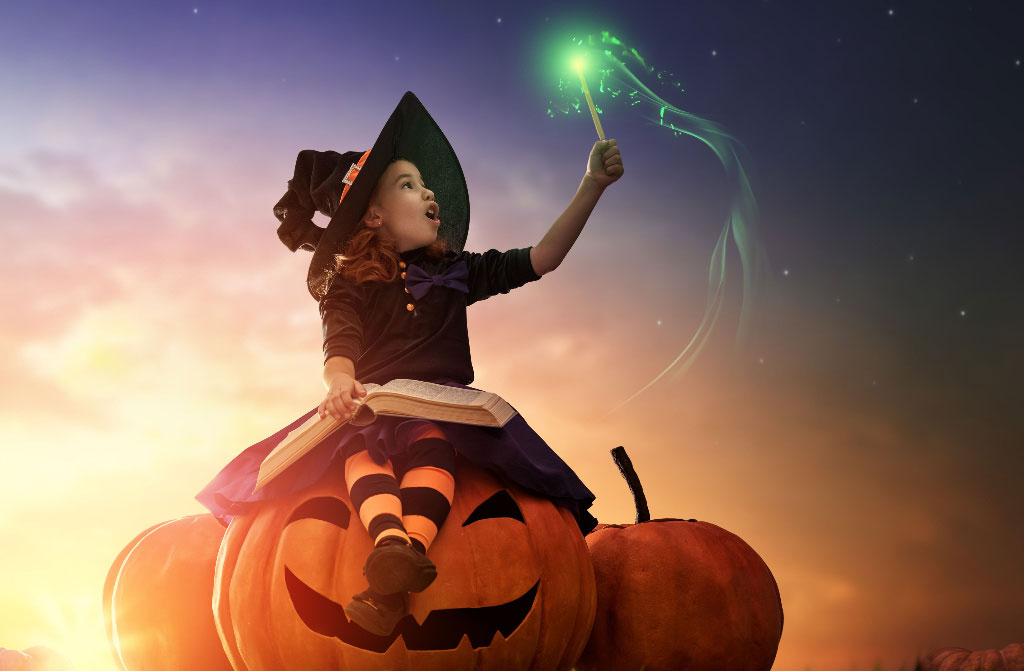 Hocus Pocus (1993)
If you have already watched the sequel, you know nothing is beating the original. Watch the Sanderson witches wreak havoc in Salem on Halloween night as a group of teenagers and supernatural allies try to stop them.
Matilda (1996)
Matilda has remained one of the best Halloween classics and a funny movie to watch with your kids. Even if you want to watch it alone or in the company of your family, this movie is suitable for all watchers no matter the age, so what are you waiting for?
Corpse Bride (2005)
Are you ready to take out the tissues this Halloween? If you want to watch this beautiful movie, remember you need some tissues, this classic movie has remained a favorite of little kids and adults. Its bitter-sweet end and the moving plot make you want to rewatch this several times.
Coraline (2009)
Based on the 2002 children's book, this haunting film teaches children to be careful about what they want. The stop-motion animated film is about a young girl named Coraline who discovers a creepy secret about a parallel universe where another version of her family lures her with big promises.
ParaNorman (2012)
One thing's for sure: stop-motion animation goes hand in hand with spooky horror. From the creators of Coraline, this movie tells the story of a boy who befriends the dead and uses his powers to solve the mysteries of an entire city.
Classic Halloween movies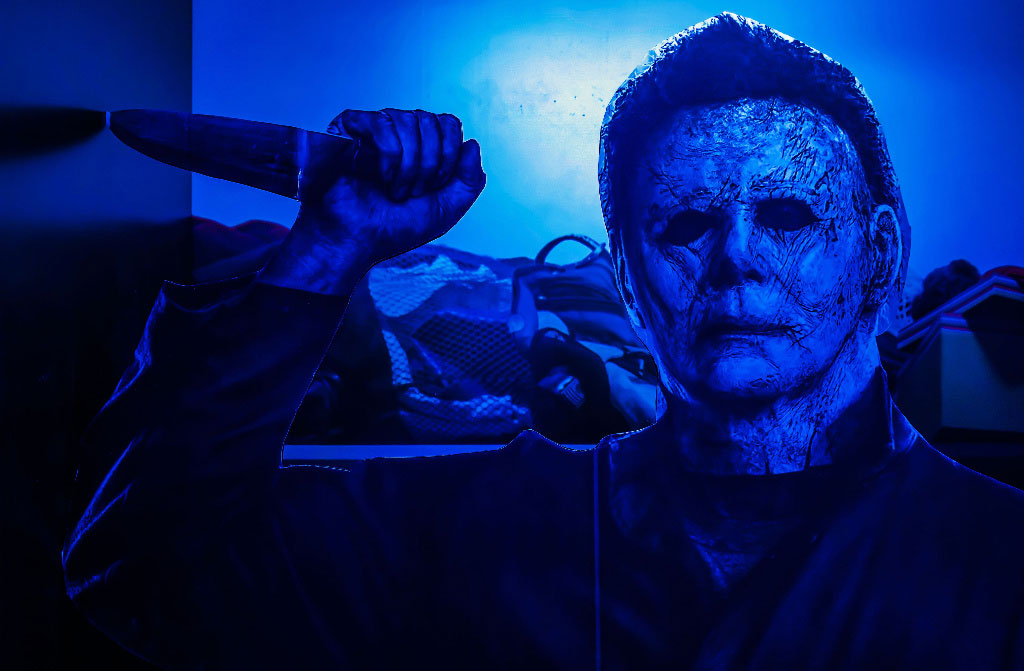 The Exorcist (1973)
This masterpiece must be on this list. The Exorcist is a classic cult still considered one of the scariest movies ever made many years after its release. Why? If you ask us, it might have to do with the fact that the movie was based on a novel that was based on an actual exorcism of a young boy from Maryland.
Halloween (1978)
We can't talk about Halloween without this iconic franchise and its stunning villain, Michael Myers. It's not the first slasher film made, but it's definitely one of the most influential.
Scream (1996)
Scream is such a classic! The franchise that reinvented the slasher genre continues to be a fan favorite, coming up with twists and turns regarding the killer of each movie. If you want to watch a film that will keep you screaming but also shock you with its twists and turns, hit the play button on this classic. We assure you, you won't regret it.
Rosemary's Baby (1968)
Rosemary's Baby addresses issues related to paranoia, female emancipation, Christianity, and the occult. The film was widely acclaimed by critics and received numerous nominations and awards. It is widely known as one of the best horror movies.
A Nightmare on Elm Street (1984)
A Nightmare on Elm Street is a classic horror thriller and, along with Halloween, one of the greatest horror films of all time. Even if you are not a fan of horror movies, you know who Freddy Krueger is, and you know that when you hear the song "One, Two, Freddy's coming for you…" just hide!
Friday the 13th (1980)
Another classic movie for Halloween! This truly acclaimed franchise is a fan favorite, but did you know that the classic Friday the 13th from 1980 is actually based on the real-life murders of three teenagers at Lake Bodom in Finland? Go and check the story before binging into the franchise.
The Texas Chainsaw Massacre (1974)
The Texas Chainsaw Massacre is considered the first of the 70's slasher films. This beloved franchise has been a fan favorite over the years, consisting of nine movies where each installment's main villain is Leatherface. The last movie in the franchise came out this year, so feel free to check it out.
Sleepy Hollow (1999)
This spooky movie is one of Tim Burton's most underrated gems. It has every piece to be qualified as a classic for the most mysterious night of the year. Also, Sleepy Hollow is an actual village in the beautiful town of Mount Pleasant, Westchester County, in New York, mainly known for its ghost and haunting atmosphere. So you wanna meet the Headless Horseman? Check the creepy town.
Conclusion
E Horror movies have been a favorite genre for years. Studies have shown that the rush of adrenaline and the movie's suspense makes people come back for more and is also tied to the capacity of the viewer to empathize with the characters and the story.
If you are new to this type of movie and are looking for something that will give you chills during this spooky night, check one of the movies we mentioned in this list and leave your feedback in the comment section below. If you are a veteran and have already watched them, don't be afraid to leave a comment, letting us know what horror movie you watched or your favorites.