The 2020 pandemic expanded people's mindset towards entirely new and enticing horizons and possibilities. We had to adapt to a brand new set of circumstances by primarily reducing our lives to limited space. Additionally, we had to learn how to keep COVID out of our homes. And while some experienced the lockdown and a series of restrictive measures as a curse, others finally could see their dream come true. When you own a smart home equipped with proper amenities, spending your life indoors can turn into a blessing.
Due to COVID and the lockdown, the very meaning of home broadened, embracing new functionalities. Creativity ensured that a regular home now turned into a working office, spa, and wellness center, workout facility, and finally a playground for the entire family.
The perks of owning a backyard
If you are lucky and own a backyard, you will have plenty of space you can use in the most innovative ways. Don't worry, even if you own a smaller house. With some marvelous home improvement ideas perfect for small homes, you can create your entertainment spots. As an ingenious homeowner, you will learn how to take advantage of even the smallest, seemingly insignificant corners of your kingdom.
Make it cozy, refreshing, colorful, and functional! A home amusement park will be your recreational center, an outlet to discharge negative energy in exchange for positive vibes. In addition, your children will just love them! Let's turn this simple stripe of land into a genuine wonderworld full of new challenges the youngsters are ready to explore all day long! As a matter of fact, specific electronic gadgets in your outdoor yard can be connected to smart home devices to make everything run more smoothly.
Don't let money be an obstacle!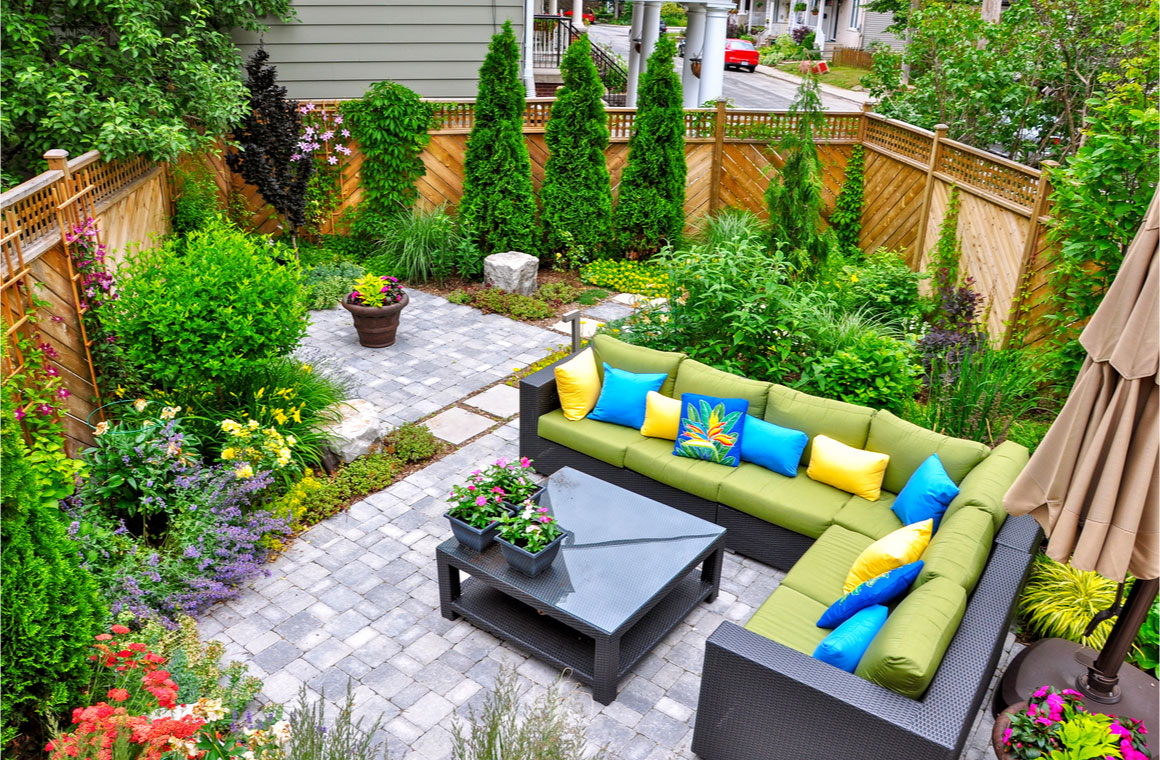 Now, you must be wondering about the cost of this slice of heaven. Expenses vary based on a couple of factors, such as your free time and the amount of money you are willing to spend on creating toys, games, interactive rides, tunnels, and whatnot. Secondly, the amount of energy and creativity you are disposed to invest in coming up with new ideas and implementing them. Besides, there are must-have backyard essentials for every house you can rely upon in planning your backyard playhouse! So, in the end, you can get away quickly, and your budget will not be affected.
On the other hand, there are ready-made and mind-blowing amusement sets you can install in your backyard. They look fantastic but their availability comes at a high price.
Let's get moving in a backyard theme park!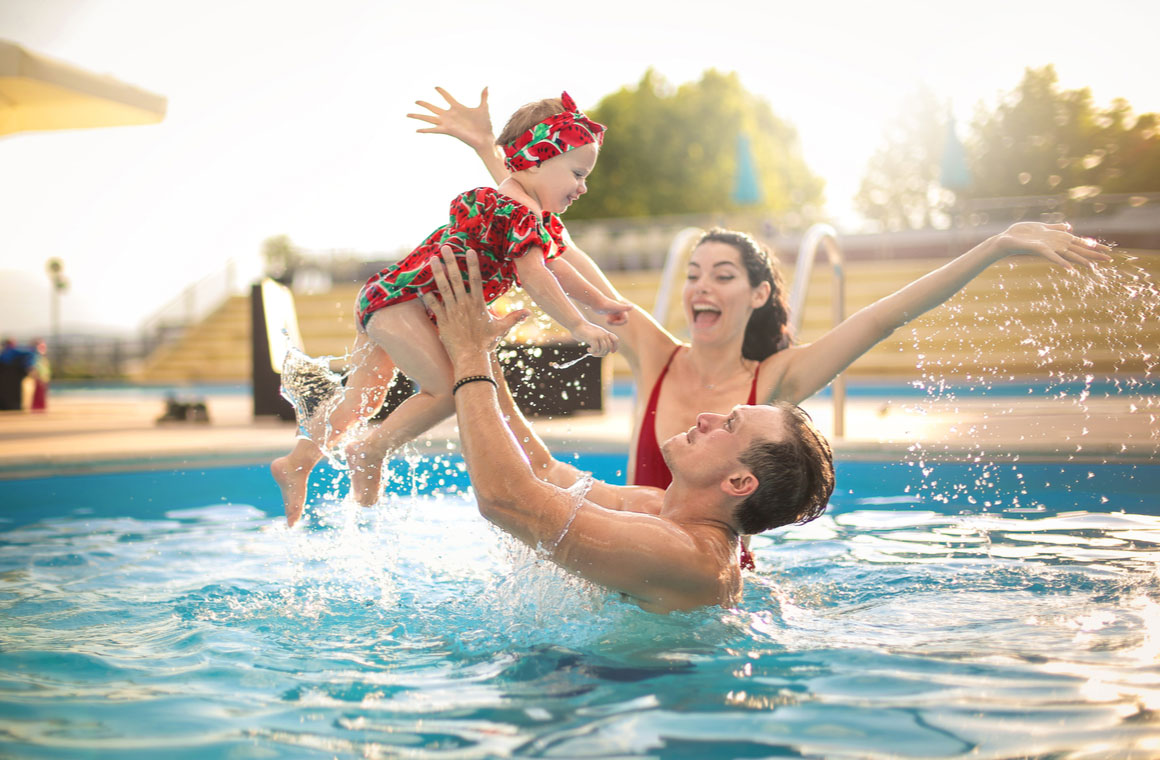 Physical exercise is compelling at every age. You don't feel like going out in a park or workout center? Don't worry! A home playground will provide you with plenty of occasions to do some swimming in an outdoor pool. However, let's face it, installing an inground swimming pool can have its pros and cons. By the way, summer swimming is an excellent and healthy sport to improve your motor skills.
Riding a bike in your backyard might sound counterproductive. Still, you can compensate for the relatively small space available by setting up a training or obstacle course. Make it more interactive and challenging for kids to bypass by providing moving obstacles, such as mobile toys.
Outdoor bowling or Hula Hoop is yet another source for recreation and low-cost fun activities designed both for minors and adults.
Home adventure park, a thrill for the whole family
Are your children enthusiastic fans of Disney, Marvel, and other blockbuster brands? I mean, who isn't? As part of innovative recreational centers in your home, now you can create an adventure park in the backyard with lifesize toys. Make your children happy by surrounding them with their favorite cartoon and movie characters! Additionally, you can purchase talking, moving, and interacting robotic toys to make the experience complete! Live playtime to its fullest by being accompanied by almost family-like figures!
Entertain the idea of having a slide and swings installed in your home as part of the most terrific playground! Go one step further! A bounce house is the ultimate kids' dream come true. Inflatable party castles or bounce houses with slides are a must-have. In addition, they often come equipped with a sunroof, long-slide climbing wall, and basketball hoop. No wonder that jumping castles always remain super trendy. By purchasing a funhouse & bouncer like this, you will indeed find your way into your kid's heart. Besides, you would try the playhouse out too, wouldn't you?
Bocce courts and mini-golf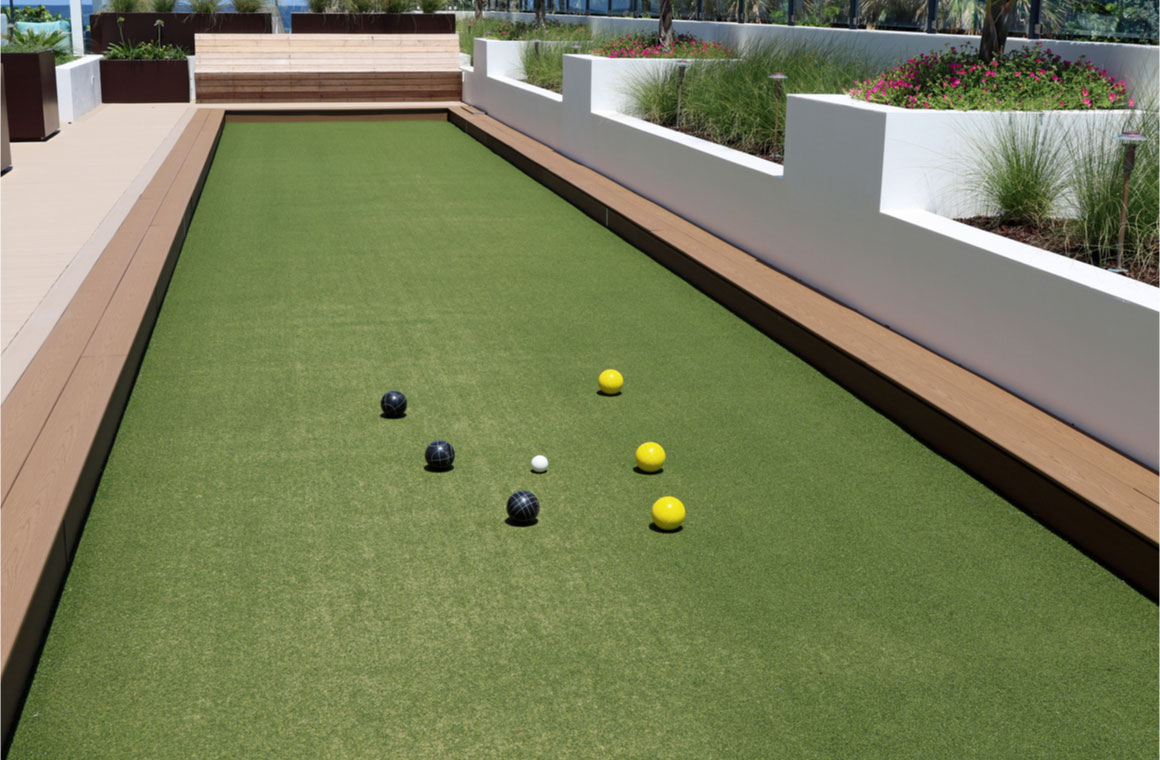 Why not go on with adding more fun features to our yard? Keep on digging! You can have an inground trampoline installed in your court to save space.
Bocce courts and mini-golf need proper planning while establishing their actual dimensions. Standard Bocce courts are 91 feet by 13 feet, home courts can be any size that suits your area. You can introduce variations as long as you respect the foul lines for throwing, the midcourt lines for the first throw of the pallina. Moreover, it would be best if you explicitly defined the inbound markers.
If you consider picking up the golf club to practice your skills with your kids, you can implement a mini golf course on a synthetic lawn. Tiger Woods might have begun his career on such a backyard miniature golf course so that anything can happen! Inventiveness makes a golf course even more scenic if you lead the route through the garden, and artificial waterfall, avoiding the jumping castle.
Are you exhausted from all ball games? Get the popcorn ready! How about chilling in the backyard indulging in party games to play with friends? Later on, you can watch tonight's Pixar movie in our outdoor theatre with a massive projector on comfortable beanbags.
Productive household and backyard activities & repairs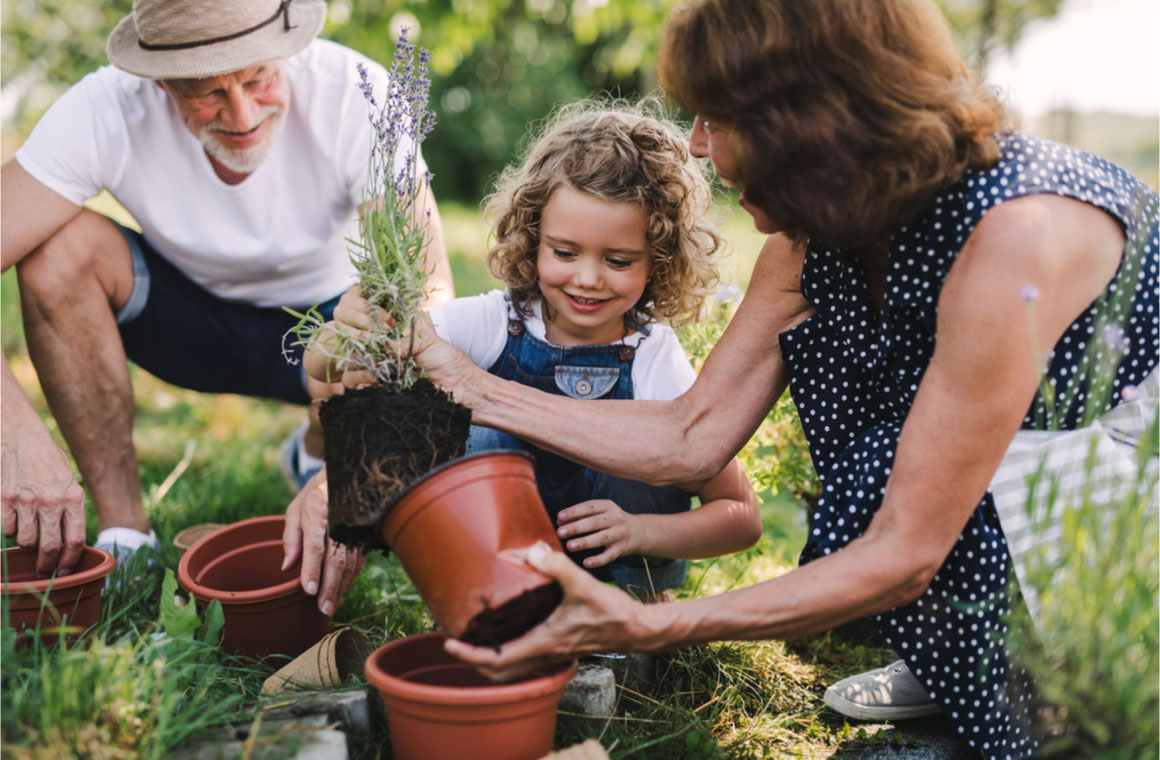 Suppose organizing the redecoration of your outdoor space takes a toll on you. Then we would suggest you take on some household hobbies to reduce stress to combine a fun time with energetic activity and a way to recharge your batteries.
Let us remind you that entertainment parks and all their ingredients are exposed to loss in quality. The never-ending house maintenance can be a real choir. Nonetheless, suppose you are vigil and maintain the environment in good shape in time. In that case, you can avoid the ensuing retirement costs.
A joyous and playful conclusion
Is it worth investing in such a vague and romantic idea? Are home amusement parks the right thing? Planning a recreational center is justified once you imagine its future potential. You provide a safe and sound playground for everyone involved. Furthermore, children will be busy all day long.
Playing will spur their creativity and imagination. Moreover, a top-notch amusement park will facilitate their learning and motor skills even if outside conditions, such as a pandemic or quarantine, don't make this ordinarily possible. You can even invite family friends over for themed events. Therefore, you can safeguard a healthy exposure to necessary social interactions. You will find that there are cost-effective ways to bring all these 'futuristic concepts' to fruition.
At last, when the inevitable end of toys and games is closing in, you can discover the joy of donating household items to those in particular need.
If you enjoyed this article, give it a big thumbs up, and please share it on your social media! Come back for more trendy articles on modern-day lifestyle ideas and advice!