How eco-friendly are smart TV-s?
The tocsin rang out, warning us about the decline in energy resources of the planet Earth! However, there has been a mild shift in people's attitudes towards choosing eco-conscious alternatives over old-school and environmentally hazardous ways. We, at RealEstateAgent.com, spread the idea of going green in every domain concerning the environment and real estate market. Humankind must protect the planet against environmental threats. We must realize that the modern lifestyle is bad for our surroundings. As a result, we must bring quintessential preventive measures. One of them is using eco-friendly building materials.
A trendy way to watch video content
Let's have a look at how the most popular home appliance deals with green energy and sustainability.
Strictly subjectively speaking, Smart TVs are indispensable for any modern household. Honestly, one can do without smart gadgets just fine and still enjoy life to the fullest. Smart TVs became the vessel of modern media combining traditional broadcasting of regular TV shows and streaming Internet content. Once a status symbol extravaganza, Smart TVs have become widespread household commodities enabling us to watch any program in the highest quality.
What is a smart TV, and what is it suitable for?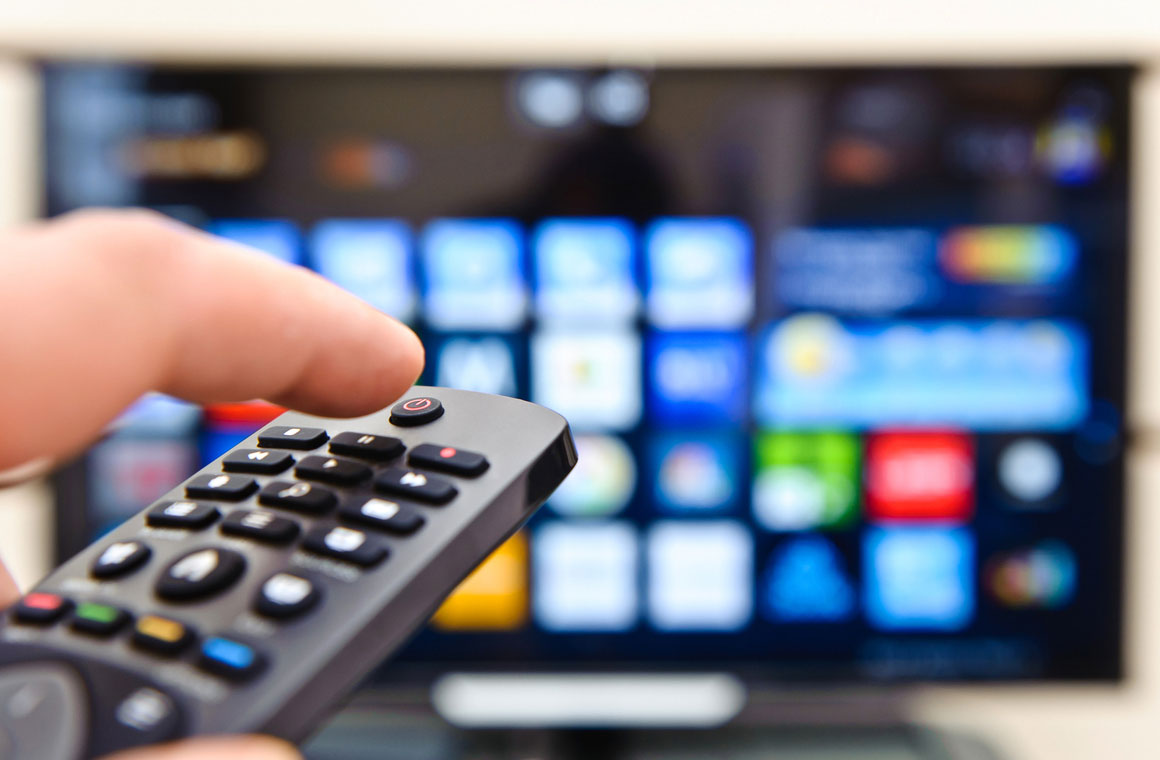 A smart TV, or a connected TV (CTV), is a television set with integrated Internet and interactive Web characteristics, enabling the audience to stream music and videos and browse the Internet.
Old TVs are no longer fashionable because they have a reduced array of functionality. Nowadays, everything is connected. Therefore, users' expectations have grown exponentially. Modern TVs must have powerful processors, internet connectivity, and top software to browse the Internet and streaming services. Hence, a Smart TV encompasses expert features of a smartphone and tablet.
The beauty of it is that you can control everything with your mobile phone. We can now stream movies on Netflix, HBO, Apple TV, etc., and play online games. In addition, we can log in to our social media accounts. Our TV set can even be connected to our other intelligent home devices, thus peaking into a whole innovative home system. With little ingenuity, even old homes can learn new tricks.
Furthermore, every Smart TV has voice recognition implemented, meaning you can ask Google Assistant or Amazon's Alexa to find your favorite show online.
The fundamental principles of a Smart TV functionality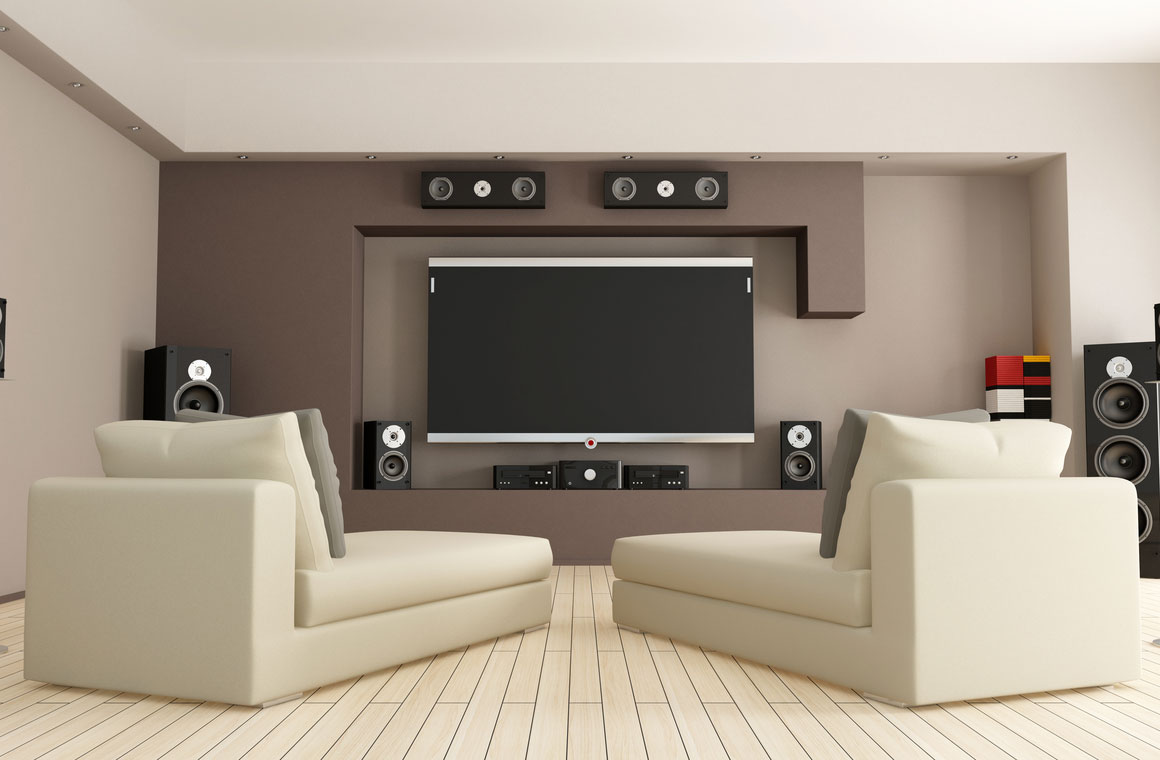 "Instead of fluorescent tubes, LEDs shine light from behind the screen, illuminating the pixels to create an image. Due to the small size and low power consumption of LEDs, LED-backlit TVs are far thinner than regular LCD sets and are also more energy-efficient" (Howstuffworks).
The manufacturer of intelligent TVs installs the operating system into the device's firmware, allowing access to digital content and other features. The smart device connects to your home network system to provide video and audio content through ethernet and a built-in Wi-Fi network. At the initial setup, you will be required to provide your network login information and service provider.
You can connect external devices, such as video consoles, soundbars, Blu-ray players, digital media players, mobiles, and other network-connected devices to your new generation telly.
That is how intelligent TVs grew to be part of modern-day smart houses.
These innovative appliances already offer tech gurus a glimpse into the future of visual escapism.
Are they environmentally friendly?
Imagine you own an eco-friendly house built with green building materials, and you wish to cross the t-s but with energy-efficient home appliances. Even if you have chosen to dwell in a tiny home as alternative housing, smart TVs might just be an essential part of doing so.
The amount of power or electricity your television uses depends on several factors. The age of your telly, as well as the type of display, are essential considerations. Whether you own an intelligent TV or a traditional one, these elements significantly impact how much energy it consumes.
Age: Older televisions consume more power than modern television sets.
Size: The smaller your set is, the lower the power it consumes, meaning lower the wattage.
Screen: LCD and LED television consumes equal amounts of electricity, whereas CRT and plasma TVs use roughly three times as much energy.
Smart TVs, on average, do not consume more energy than traditional televisions. Nonetheless, you have to consider the gadgets you connect to your smart TV because they also need electricity. Whether you have cable or satellite TV, you'll still need a box. Furthermore, you'll also be required to connect your video game console if you feel like it. Since your smart tube is connected to the world wide web, it will consume some electricity from your router connection. Even so, smart TVs do not consume more energy in general.
How to reduce the electricity usage of your smart TV?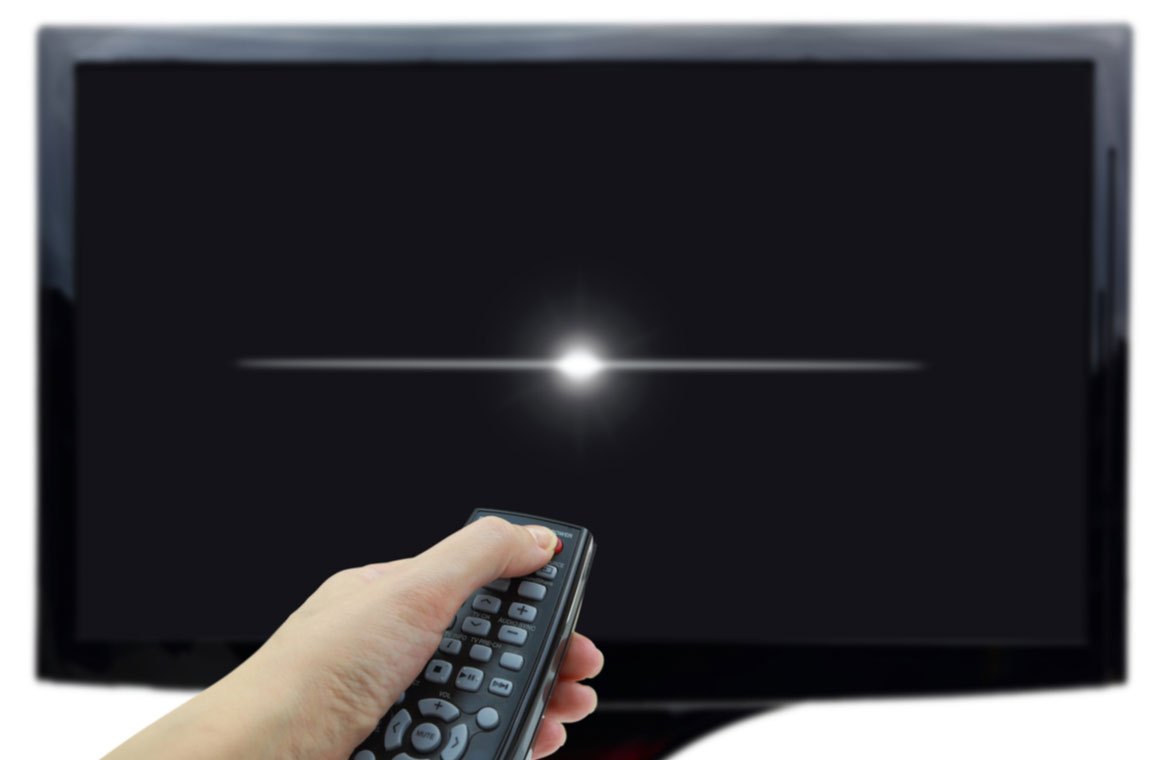 In general, saving energy minimizes toxic waste released into the air and water. Additionally, it helps conserve natural resources, resulting in a greener environment for everyone. And let's not forget the perks of saving money and generating new jobs. Do you wish to save additional costs? With these energy-saving tips for winter, you can reduce your bills even more!
For this reason, we recommend decreasing the energy consumption of your device no matter what kind you own. On one hand, you can be environment-conscious or green. On the other hand, you can also save money on your electric bill. Just follow these steps:
When you're not watching TV, please turn it off!
Lower the brightness on your TV to save on electricity!
Plasma televisions consume the most energy. (Note: Manufacturers no longer produce plasma TVs, but they are available on the flea market).
Although their price is relatively high, the most energy-saving & eco-friendly screens are OLED displays. Besides, experts confirm that OLED TVs provide the best movie-watching experience. Nevertheless, OLEDs are exposed to screen burn-in threats.
Deactivate your TV's "always-on" functions (ambient mode, screen as a piece of art, etc.) so that it does not use power when you have it turned off.
Before purchasing a new television set, look at its Energy Star rating!
Should you upgrade to a Smart TV?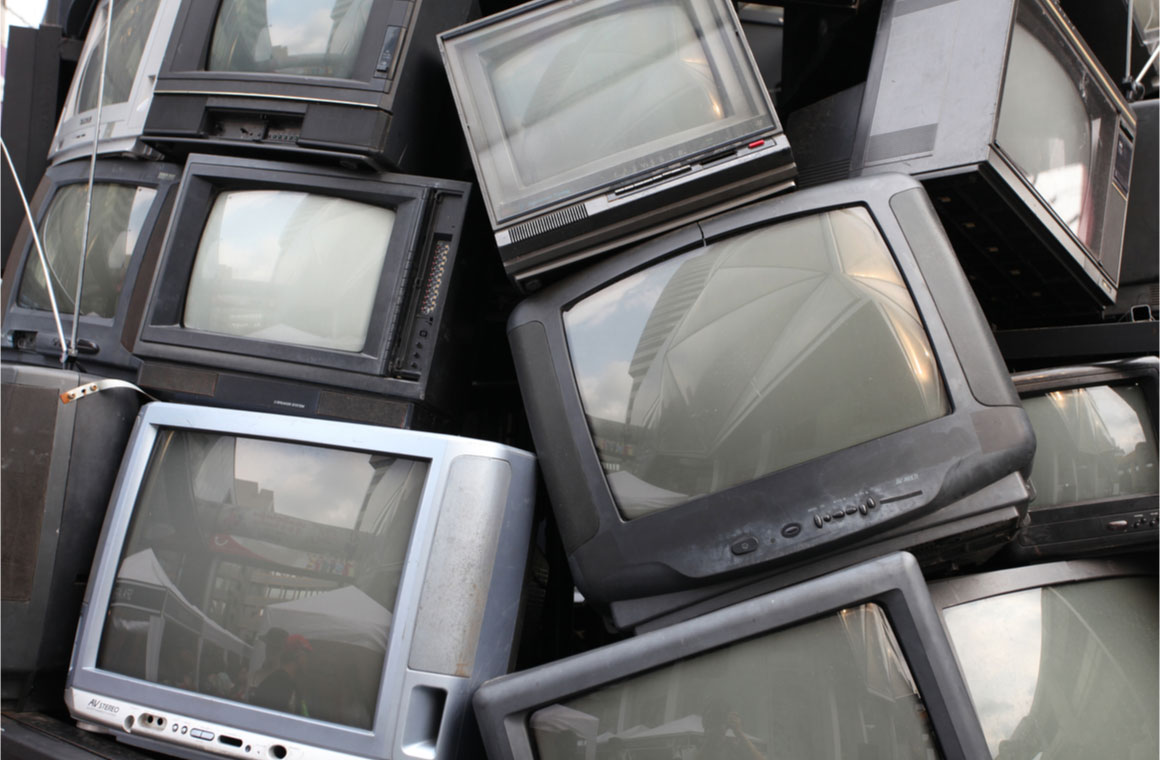 Upgrading your old "baby-sitter" to a new smart TV might be a good idea. Older sets still use at least twice the energy new generation TVs consume. You may also get a new TV that isn't smart and be more economical on your electric bill. The cost difference between a smart TV and a regular LED TV is virtually tiny. At the same time, you can constantly adjust the energy consumption of your smart TV.
Possible disadvantages of owning a smart TV
Often, smart TV raises privacy issues because network providers monitor your viewing patterns and provide recommendations depending on what you have been watching. That can be not very pleasant sometimes.
Suppose you're thinking of ditching your old cable in favor of a brilliant telly. Then keep in mind that many streaming applications will function solely based on a regularly paid membership with an online subscription to access the content. And the subscription is automatically renewed.
To sum it up, one of the most significant disadvantages is the lack of security and privacy. Additionally, clumsy interfaces and malfunctions can also be a nuisance. You might claim that smart TVs have become cheaper due to their potential as a data collecting platform.
Conclusion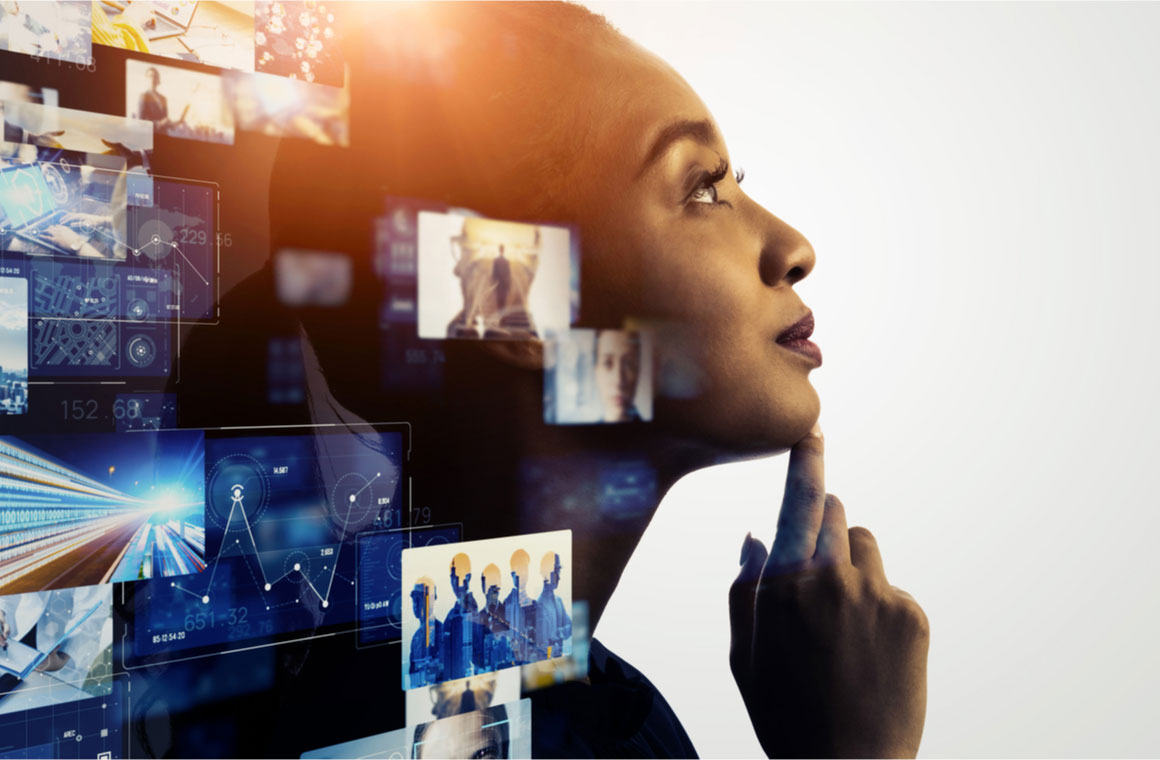 The truth is that you can hardly come by such a telly that is not smart, UHD, or doesn't have intelligent applications and indispensable Internet connectivity.
Higher-end TVs (defined by a more glowing brightness, higher refresh rates, HDR, etc.) frequently provide more than simple services. Smart TVs usually come with higher image quality and HDMI connections. All these advantages imply that you get more than your money's worth, not just an internet connection, and a few applications.
Let's make a conscious choice now and switch your old energy-consuming gadgets to new, more eco-friendly ones. Besides, there are significant investment opportunities in green energy, which will be financially beneficial for you in the long run.