If you find it easy to tell why a makeup or a hairstyle works on someone – or why it doesn't – a  career in cosmetology might be a fulfilling and rewarding path to take. If you like spending time caring for beauty and aesthetics, becoming a cosmetologist is probably right up your alley. 
Becoming a cosmetologist is an exciting path that offers endless opportunities. It allows you to unleash creativity and make people feel good about themselves. If you're considering becoming a cosmetologist and looking for the best cosmetology schools in the US, you've come to the right place! 
In this guide, we'll introduce you to some of the top educational institutes for cosmetology in the country. Whether you're a recent high school graduate, or someone looking to make a career change, our guide will provide you with everything you need to make an informed decision about becoming a cosmetologist. Keeping pace with the latest trends, building communication skills, and strengthening your business skills are just some of the many areas to grow before getting on your own feet and pursuing a cosmetology career. So let's dive into the world of pampering and style to find the best cosmetology schools in the US to launch your career!
Skills needed to be a cosmetologist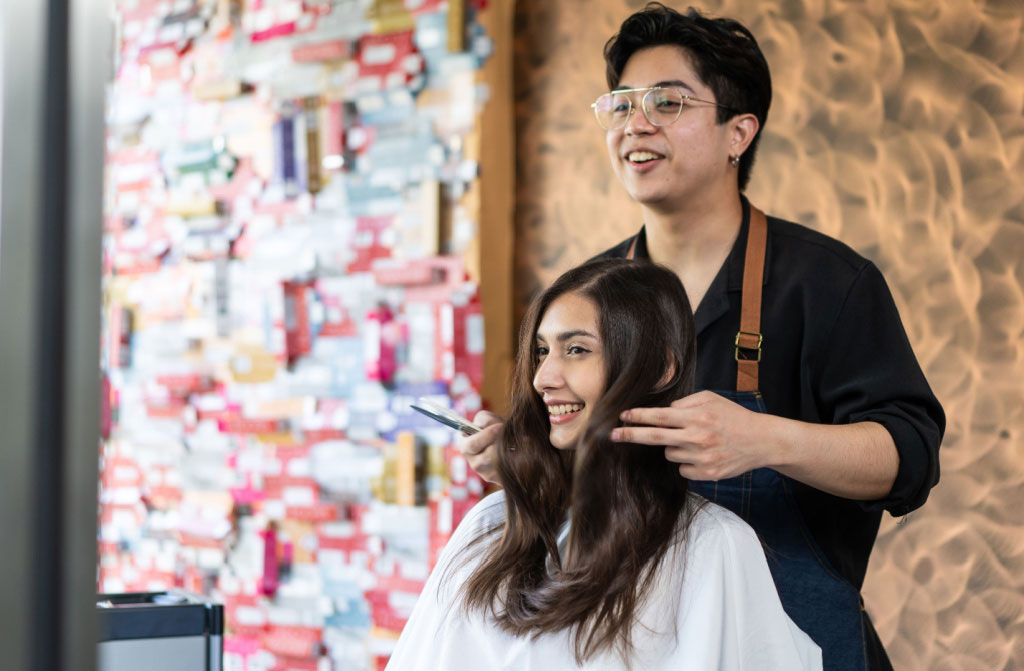 Becoming a cosmetologist requires the development of a range of skills you need in the beauty industry. Here are some of the essential skills you need to transform your passion for beauty into a profession!
Attention to detail
Attention to detail is critical in the cosmetology industry. Even small mistakes can have a significant impact on the client's appearance. This means that you must be meticulous with haircuts and color applications for example. Becoming a cosmetologist involves developing sharp eyes. 
Creativity
An essential asset of any professional cosmetologist, creativity has to be part of your every decision. Becoming a cosmetologist means you have to unlock your creative potential. This will help you to make bold but technically impeccable choices in your practice.
Strong communication skills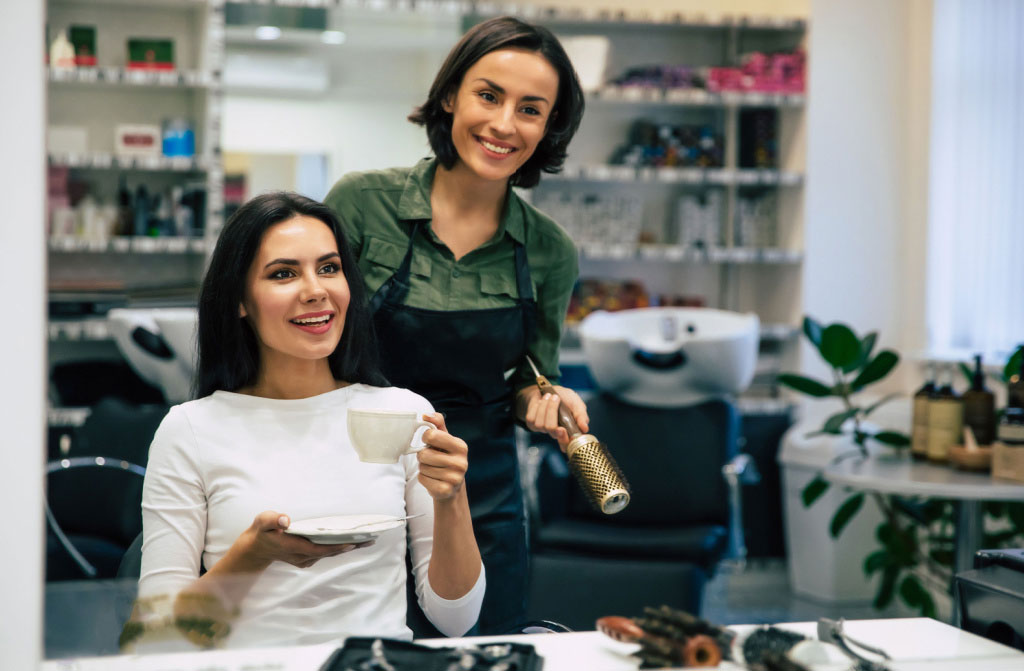 As a cosmetologist, you will work with people. You need to develop active listening, empathy, and communication skills. Communication is also the main tool to make a client feel comfortable.
Business skills
If you plan to own your own salon or work as a freelancer, strong business skills are essential. This includes marketing, accounting, and customer service skills, as well as the ability to manage employees and grow your business over time. You can develop those skills early on if you choose one of the best cosmetology schools for networking and industry connections!
Adaptability
The beauty industry is constantly changing, so it is important to be adaptable and flexible. Keeping up with new trends and adjusting services to meet the needs of your clients is crucial. 
What education is needed to become a cosmetologist
Becoming a cosmetologist presupposes completing a cosmetology program at a vocational school or college. You can easily step into the world of beauty with the best cosmetology schools in the U.S. To enroll, you'll generally need a high school diploma or equivalent. Becoming a cosmetologist also requires obtaining a license in your state. Licensing requirements can vary by state, but in most cases, they involve completing a certain number of training hours followed by a test. Continuing education may also be a requirement for keeping your license. This can mean taking extra courses on new techniques from time to time. 
How long to become a cosmetologist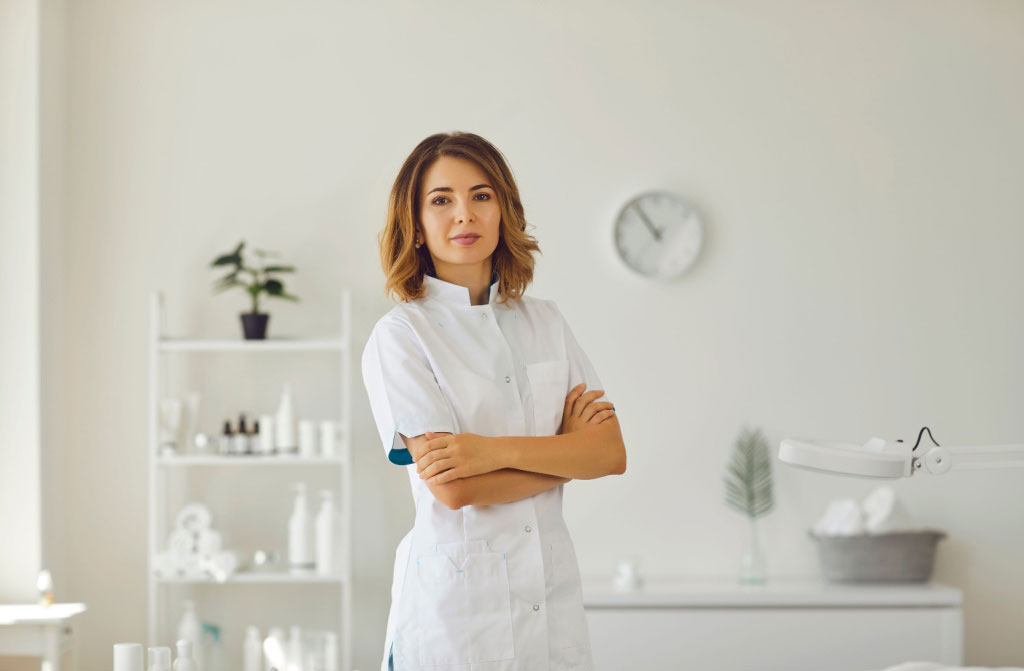 The length and time of education for becoming a cosmetologist can vary depending on the state or the specific program you chose to attend. Usually, it takes between 9 to 18 months to complete a cosmetology program at a vocational school or community college. Still, some states and institutions may require a longer training period, which can stretch up to 1,500 hours or more.  
The best cosmetology schools in the US
There are many great schools for becoming a cosmetologist in the US. The list could be very long, but we've made a selection of the top cosmetology schools in the US for aspiring beauty professionals.
 The Paul Mitchell Schools, Orlando, FL
A widely accessible cosmetology school, the Paul Mitchell School system has around 100 locations and 50,000 salons. Paul Mitchell and John Paul DeJoria are the founders of the educational system specializing first and foremost in haircare products. The Paul Mitchell School is one of the best universities worldwide for becoming a cosmetologist. Their education program includes styling, manicure, texturing makeup, and many more. The different areas might have different opportunities, so make sure to do your research on what's available in your location of interest. The school is one of the best cosmetology schools for nail technology, so if manicure is your main area of interest, this is your place. 
The Aveda Institute
Aveda College is a school with an approach rooted in traditional Ayurvedic practices. If you're interested in an organic path to becoming a cosmetologist, the Aveda Institute is the perfect choice for you. Students can choose between 60  locations in the US, Australia, and Canada. The school offers courses and programs on everything from skincare to haircare. They have products developed from organic sources that are both luxurious and sustainable. Aveda was the first brand in the beauty industry to produce its products with 100% renewable energy.
Pivot Point Academy Beauty School, Chicago, IL
A very popular choice for becoming a cosmetologist, Pivot Point offers education in 2,000 institutions, 70 countries, and 15 languages. This school is keeping pace with contemporary trends. It has a digital platform, LAB (Learn About Beauty), which successfully keeps students engaged in an environment familiar with social media. The school was founded by the phenomenal Leo Passage, and their program includes 13 topics, 106 courses, and 68 workshops on cosmetology basics, color and texture, salon success, and many more. Because of its history linked to the renowned hairstylist Leo Passage, Pivot Point is one of the top cosmetology schools for aspiring hair stylists in the US.
Empire Beauty School, Wilkes-Barre, PA
With more than 80 years of experience, the Empire Beauty School is one of the top institutions for becoming a cosmetologist. The education offered in its 109 institutions in the country is cutting edge, offered by the best guidance specialists. The beauty programs and courses cover many areas like hair cutting and design, makeup, skincare, and commercial training. 
The Sassoon Academy, Santa Monica, Ca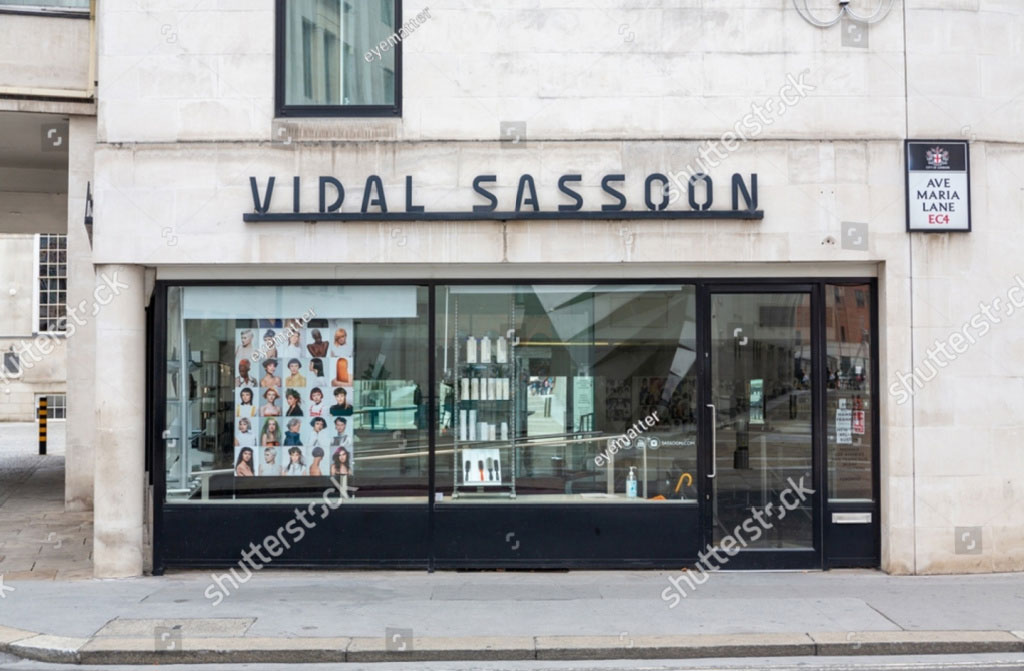 As one of the best schools of beauty for becoming a cosmetologist, Sassoon Academy is one of the best schools for beginners as well. The school was founded by Vidal Sassoon and offers a 44-week program, where you are invited to apply without any previous experience. 
Students are provided with a starter kit worth $600, which is included in the cost of the tuition. The kit has everything a student needs to get started for becoming a cosmetologist. 
To wrap up
Hey, you've made it to the end! We hope you've found this guide helpful. Remember that becoming a cosmetologist is not just about mastering technical skills but also about unleashing your creativity and developing your unique style. So, don't be afraid to experiment, take risks, and let your flow state take over. The beauty industry is constantly evolving, and new trends and techniques are emerging all the time. If you keep learning and growing, you might just become the next dictator of trends future generations will learn about!