As a nice vertical surface in the kitchen, your backsplash is the perfect place to showcase your personal style and add a pop of color and texture to everyone's favorite gathering space. The backsplash can be a prominent surface in the look of the kitchen, it can be the spot dedicated to creativity. But with so many new kitchen backsplash trends, it can be tempting to jump on the latest and install the newest and trendiest backsplash in the heart of your home. Some trends may look great in magazines and on Pinterest, but they may not always translate well to your real-life kitchen. In fact, some kitchen backsplash trends can be downright disastrous, leaving you with a space that feels dated, unappealing, or ugly.
So if it's time to fix up your outdated kitchen, before you take the plunge and invest time and money in practically following kitchen backsplash trends, do your research to avoid falling for the latest fads. In this article, we'll explore some of the biggest kitchen backsplash trends to avoid and offer up some timeless and classic alternatives on how to update your kitchen on a budget that will make your space look gorgeous for years to come. So grab a cup of coffee, sit back, and get ready to learn about the backsplash trends that are so 2010s they make eyes roll!
Before doing anything, think these through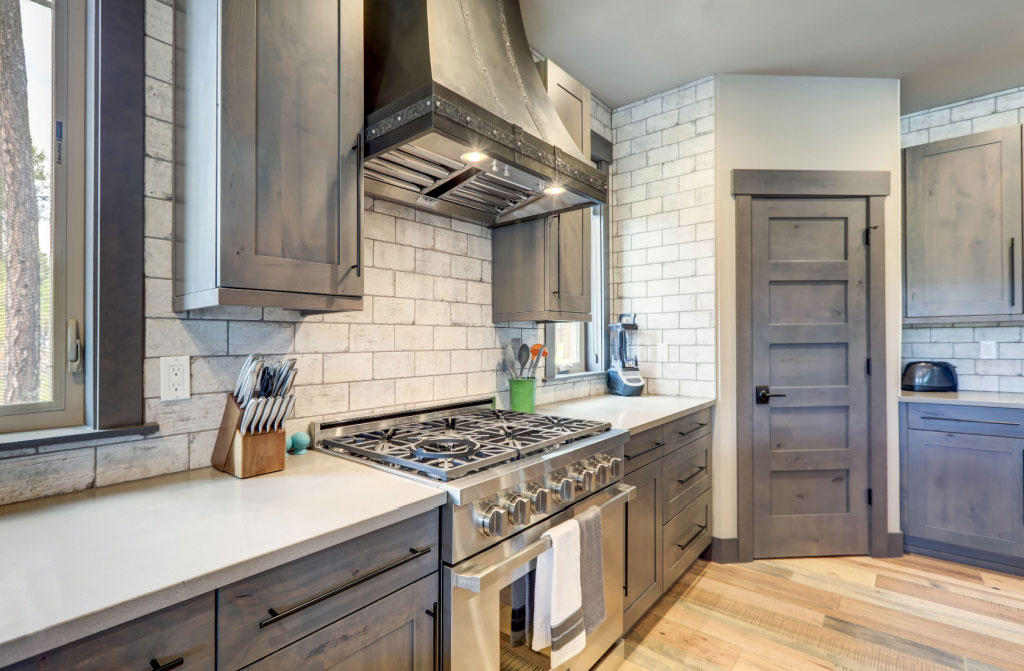 There are so many kitchen backsplash ideas out there that look beautiful on photos. At first sight, it's easy to get excited and want it. But every space has its own proportions and character, and kitchen trends need to fit your specific space in order to work. You might also want to consider that it can be harder to sell a house with an outdated kitchen. If you are doing the renovation to sell the home, keep a critical attitude toward some current kitchen backsplash trends. Here are a few things to consider before making a decision.
Style
The kitchen backsplash trends you are considering should complement the rest of the kitchen design. Not clash with it. How to make your kitchen hip on a budget? Make sure to consider the style, color, and materials of your cabinets, countertops, and flooring when choosing the style of your backsplash. Remember, that the kitchen backsplash becomes an accent in most cases, and as one, it shouldn't interfere too much with the rest of the space. If it's a main accent, you can use less texture and pattern in the rest of the kitchen. It's all about a pleasant balance.
Maintenance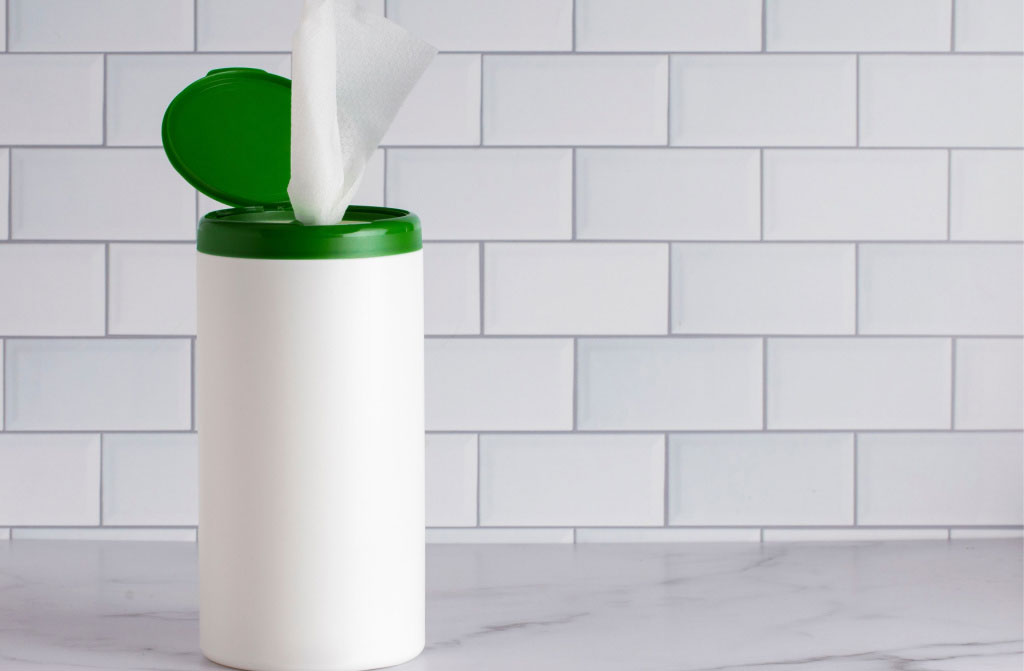 Choosing a material that is difficult to maintain can make you regret your choice over time. Unless you are a person who finds pleasure in cleaning, or you have someone do it for you, some kitchen backsplash trends using specific materials are better to avoid. For example, copper can look beautiful as a backsplash, but it might require more maintenance than other materials. If you're not willing to put in the time and effort to keep your backsplash looking its best, but you still want the high-end look it's advised to choose a more low-maintenance material.
Longevity
Just like with any other home design element, kitchen backsplash trends come and go too. While it may be tempting to choose a very trendy backsplash, soon it might look outdated. Instead, you can opt for designs that have a timeless quality to them.
Installing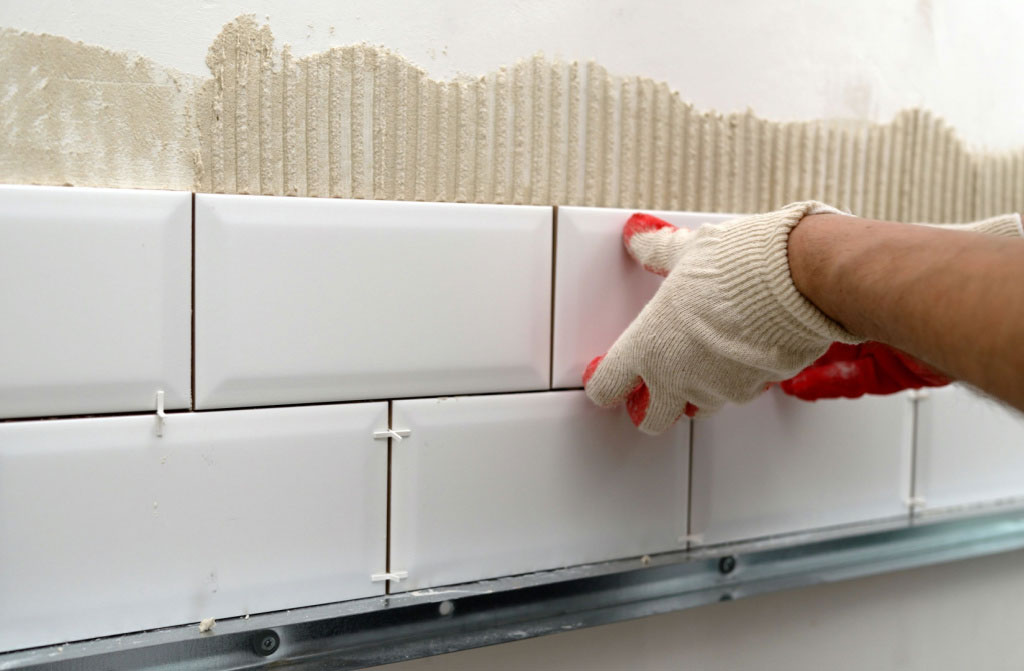 While it might be tempting to go for a quick budget-friendly kitchen makeover, in most cases, people don't realize how much time and effort it takes to actually do it yourself. While applying a peel-and-stick or a new coat of paint can be doable, most people don't have the experience they'd need for tiling for example. A "budget-friendly" option might cost double if you lack the experience, and the whole thing has to be done again. I'm not saying you shouldn't do it – on the contrary! But make sure that you possess the knowledge you need to complete the task.
What to avoid
No one can stay completely uninfluenced by the short-lived kitchen backsplash trends. Those can make even the strongest ones completely obsessed with a shape or color. But before rushing into decisions of following a fleeting idea, it's good to stop for a moment and think whether that is what you'd really like. Here are a few kitchen backsplash trends that look like great material for later regrets.
Wood
Kitchen backsplash trends like wood look beautiful and inviting on photos, but here's what you need to know about the material. For practical reasons, it's not the best in the kitchen. It can be easily scratched, dented, and stained by exposure to heat, moisture, and food. Wood can also be difficult to clean, requiring regular sealing to keep it looking good. When moisture is around, wood is prone to warping and cracking. Some kitchen backsplash trends featuring wood look really nice, but there are other, better materials around that have proven to work better.
Too much pattern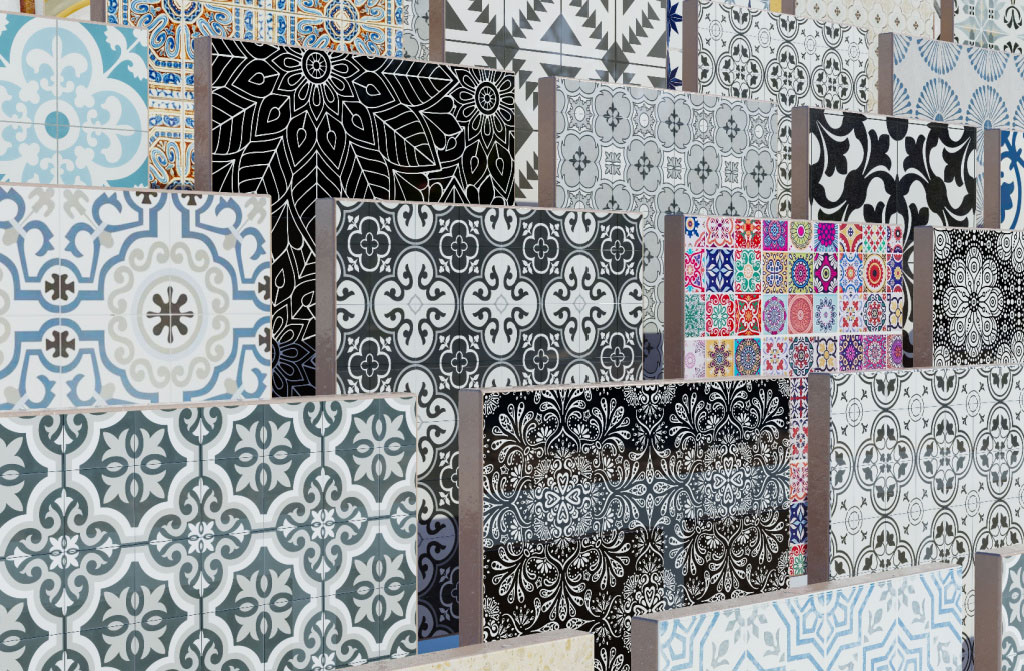 While a patterned backsplash can add interest and character to your kitchen, take caution not to go overboard. Too many patterns can quickly become overwhelming and can make your time in the kitchen subconsciously stressful. To avoid these drawbacks, think the pattern ratios through before starting the transformation. You might already have patterns and textures present in your kitchen. Surfaces like marble, granite, wood, or rug patterns can heavily interfere with each other. Consider avoiding the use of too many kitchen backsplash trends at the same time.
Metal
As mentioned previously, metal is first of all hard to maintain. And that is just one of the downsides to consider before going for kitchen backsplash trends like this. A metal backsplash can add a sleek and modern look to your kitchen, but things can easily take a wrong turn, and your kitchen ends up looking like a sterile fast-food place. Typically, metal has a cold look to it. Unless you want that, giving up on the warm and welcoming character of the kitchen might be a bummer. While they are not for everyone, more organic kitchen trends – current and upcoming can be found among the most sought-after trends of the day.
Pebbles
While a kitchen backsplash made of pebbles may seem like a unique and interesting way to add texture and natural elements to your kitchen, it's important to consider the drawbacks. Kitchen backsplash trends often don't take into account the practical side of things. A pebble backsplash can be difficult to clean, as the uneven, porous surface can trap dirt and grime. Also, a pebble backsplash is a heavy highlight, and it may quickly become an eyesore interfering with other textures in the kitchen.
Plain paint
Some kitchen backsplash trends using only paint look very convincing and can be tempting because of being so easy to do. But the truth is, it's not the best long-term option. Plain paint is vulnerable to dirt and stains, and it is also difficult to clean. If you still want to go for it, use high-quality, water-resistant paint and maybe even a finish to seal it from moisture. Or, be inspired by these gorgeous and low-cost kitchen makeover tricks instead.
Evergreens of style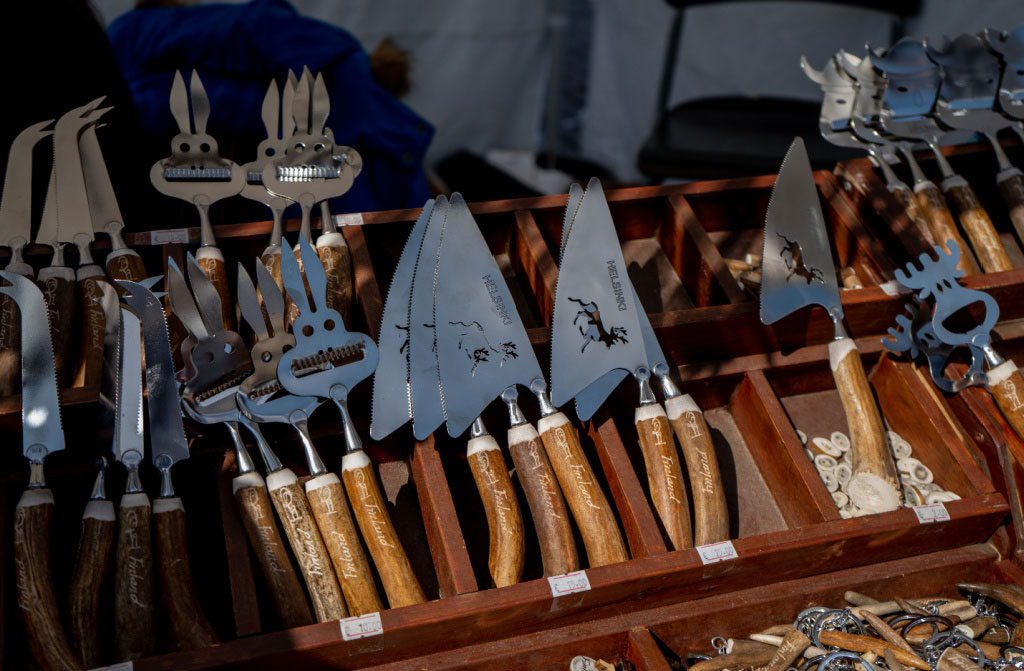 Several classic kitchen backsplash trends have stood the test of time and continue to be popular today. So instead of going for a passing craze, you can try a modern take on one of those:
Subway tiles
Those have been used in kitchens for over a century. Its simplicity and versatility make it a popular choice. There are many ways to twist it too, from changing the shape of the tiles to using a different color.
Natural stone
Materials like marble, granite, and travertine are classic choices for a backsplash, adding elegance with a subtle texture to the kitchen.
Glass
A glass backsplash can be a beautiful and modern addition to a kitchen, providing a sleek and seamless surface that is easy to clean.
Mosaic tile
Whether in a classic pattern or a modern design, mosaic tile can add color and interest to a kitchen backsplash.
To wrap up,
Here's the end of our list of kitchen backsplash trends to avoid! The bottom line is that while it can be tempting to follow the latest design trends, it's important to consider the practicality and longevity of your choices. After all, the kitchen backsplash is not only a key design element but also a functional one that needs to withstand the wear and tear of daily use. Instead of jumping on the latest bandwagon, take time and carefully consider your choices. And after you do…have fun!