Ah, the simple life. In a world where we're constantly bombarded with the idea that bigger is better and more is necessary for happiness, sometimes it's nice to take a step back and appreciate the beauty of minimalism. And what better way to do so than by living in a studio apartment?
Sure, some might scoff at the idea of living in a space typically only a few hundred square feet. But those who have experienced the joys of living in a studio apartment know there's a certain charm and simplicity that can't be found in a sprawling mansion.
You don't have to worry about filling every nook and cranny with furniture or knick-knacks in a studio apartment. Instead, you're forced to be intentional with your space, which can lead to a more mindful and satisfying way of living.
But don't just take my word for it. In this article, we'll explore the many benefits of living in a studio apartment, from the financial savings to the sense of freedom and minimalism it brings. We will also provide tips and tricks for maximizing small spaces. So sit back, relax, and prepare to be convinced that sometimes, less is really more. 
Advantages of living in a studio apartment
Studio apartments often get a bad rap. They're seen as cramped, dingy, and soulless living spaces for poor college students and struggling artists. But let's face it; sometimes less is more. And in the case of studio apartments, less space can mean more advantages.
Minimalist living experience
Besides the substantial economic benefits that come with studio apartment living, they also provide the ultimate minimalist living experience. Who needs a living room, dining room, and bedroom when you can have them all in one cozy space? You'll never have to worry about running back and forth between rooms to grab something or feeling overwhelmed by a cluttered home. Plus, with a smaller living space, you'll be forced to simplify and declutter your life. You won't be able to hoard all those knick-knacks and useless items that clutter up most homes.
Easy to clean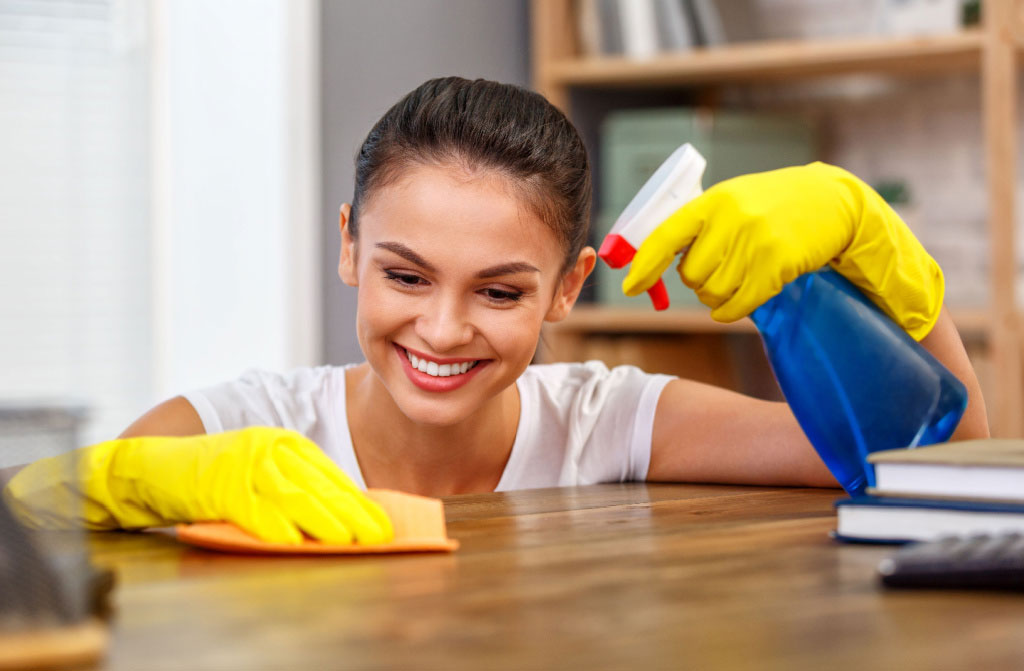 Another advantage of living in a studio apartment is the ease of cleaning. Think about it: when you only have one room to clean, there's no need to spend hours trekking from room to room with a mop or vacuum. You can simply sweep or vacuum the entire space in minutes with a studio apartment. Plus, since you're not dealing with multiple rooms, there's less furniture and decor to dust and polish.
And let's not forget about the kitchen. In a studio apartment, the kitchen is typically a small, compact area with just enough room for the essentials. It means fewer dishes to wash, fewer appliances to clean, and a faster, more efficient kitchen clean-up.
Promotes a sustainable lifestyle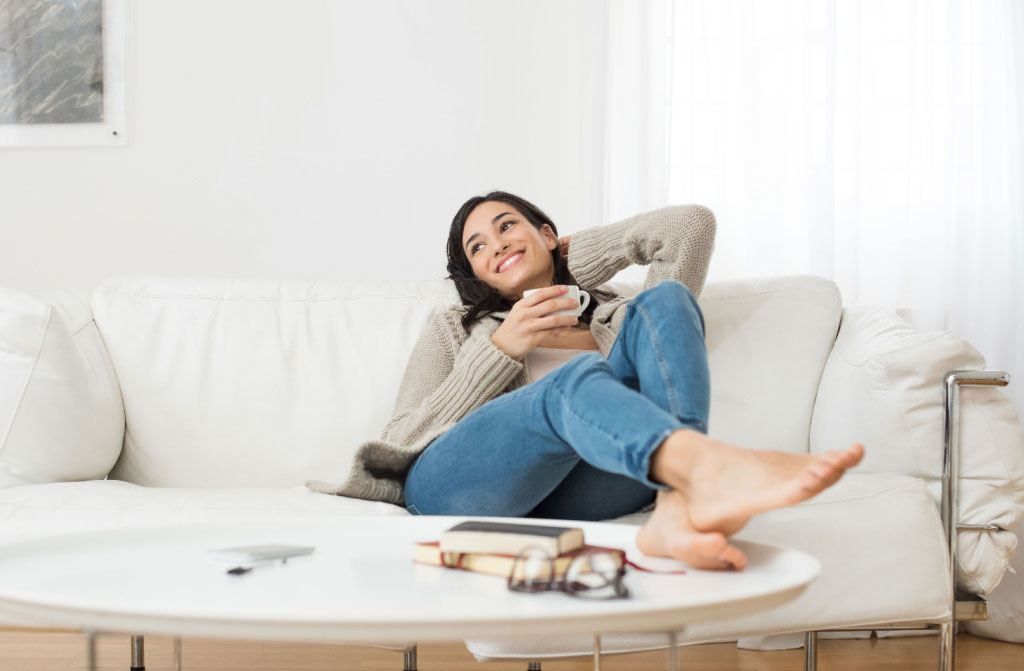 Studio apartments also promote a simpler, more sustainable lifestyle. With limited space, you'll be forced to consider every purchase and ensure it's something you genuinely need. It means less waste and less consumption overall. With less space to heat, cool, and maintain, living in a studio apartment can be a more sustainable choice than living in a larger home. You'll use less energy, create less waste, and reduce your carbon footprint.
Encourages creativity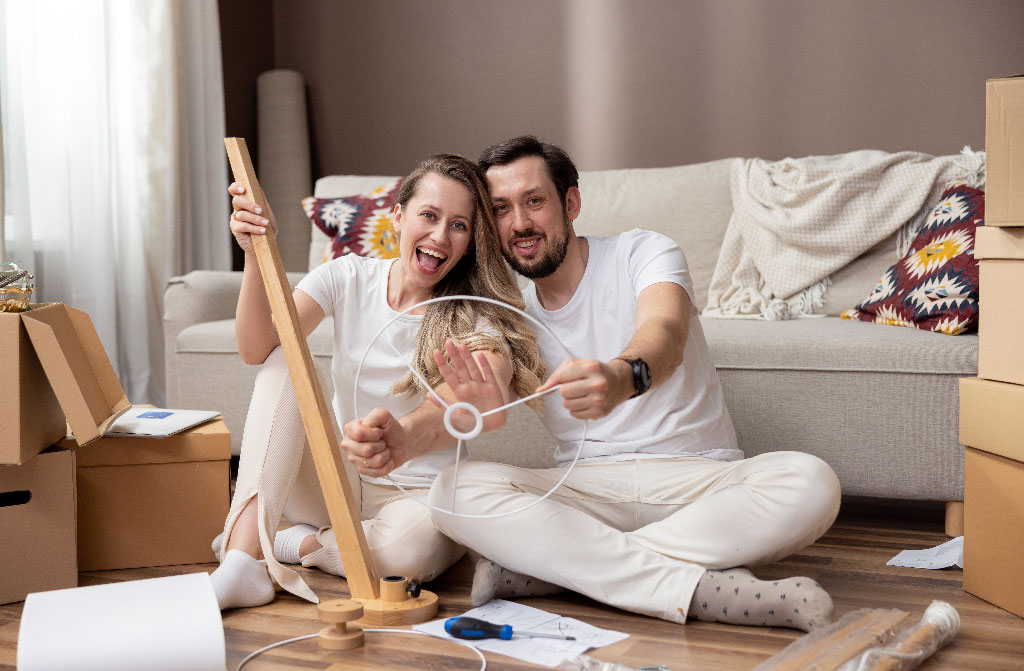 But perhaps the best advantage of living in a studio apartment is that it forces you to be creative with your space. When you only have one room to work with, you must get creative with your storage, furniture, and decor. It's like a game of Tetris- but instead of blocks, you're fitting in a bed, a couch, and a dining table. And when you finally get everything right, it's like you won a prize. You can sit back and admire your handiwork, knowing that you've made the most out of your tiny, little home.
How to maximize small spaces
Studio apartments are often the go-to choice for urban dwellers who want to live in a convenient location. However, living in a studio apartment can be a challenge when maximizing the space. Don't worry; we compiled a list of tips and tricks to help you make the most out of your compact living quarters.
Use multi-functional furniture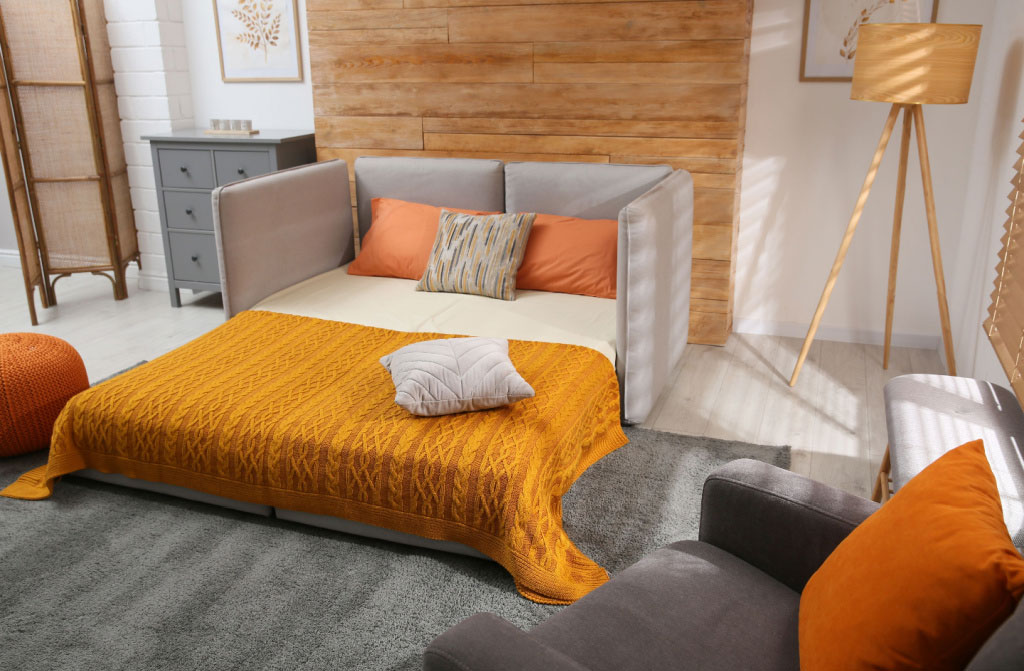 Firstly, let's talk about furniture. When you have limited space, it's essential to choose multi-functional pieces. For example, a sofa bed can double as a couch during the day and a bed at night. A fold-out table can be tucked away when not in use, and a storage ottoman can be used for both seating and storage.
Opt for efficient storage solutions
Talking about storage, it is second on our list. In a small space, clutter can accumulate quickly, making it feel even more cramped. To combat this, consider investing in some space-saving storage solutions. Vertical shelving is an excellent option for storing books, plants, and other decorative items. You can also use hanging organizers for your clothes, shoes, and accessories.
Get creative with decor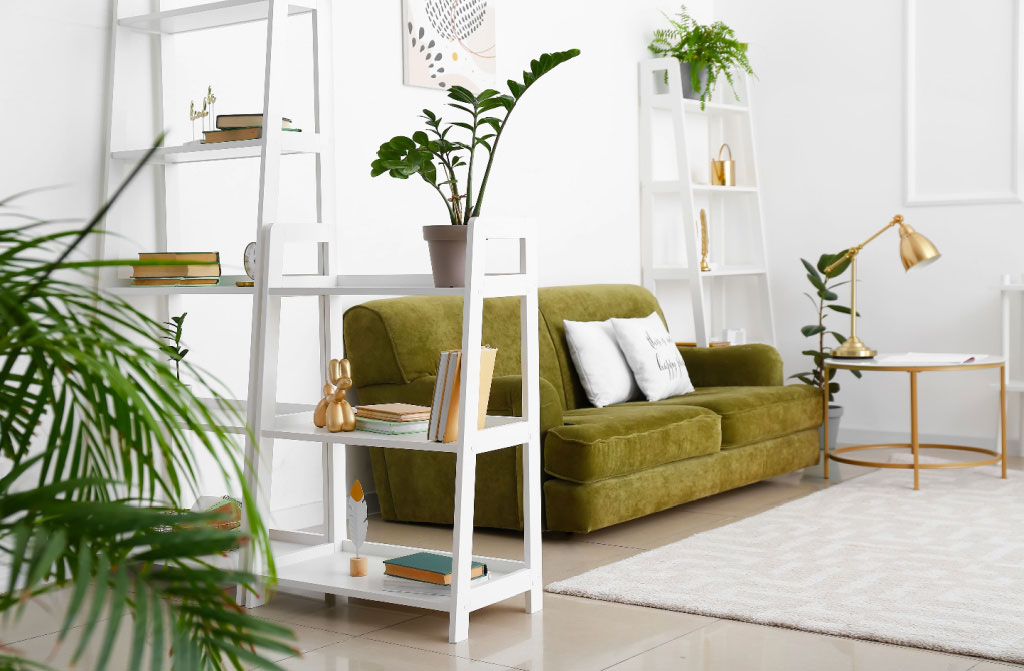 Another way to maximize space is to get creative with decor. Mirrors, for example, can make a room feel much larger than it is by reflecting light and creating the illusion of more space. Adding plants to your home can also make a space more open and airy. A room divider is an excellent way to create privacy and separation between different areas of your studio apartment. You can use a bookshelf, a folding screen, or even a hanging curtain to create a cozy living room or bedroom area.
Keep things organized
Now, let's talk about organization. Keeping a studio apartment organized is vital to maximizing the space. Use organizers such as baskets, trays, and dividers to take advantage of every nook and cranny.
Labeling your storage containers will also help you track what's inside and where it's located. Also, you could donate or sell anything you don't absolutely love or need. And when you do bring something new into your space, ensure it serves a purpose and has a designated spot.
Make use of your walls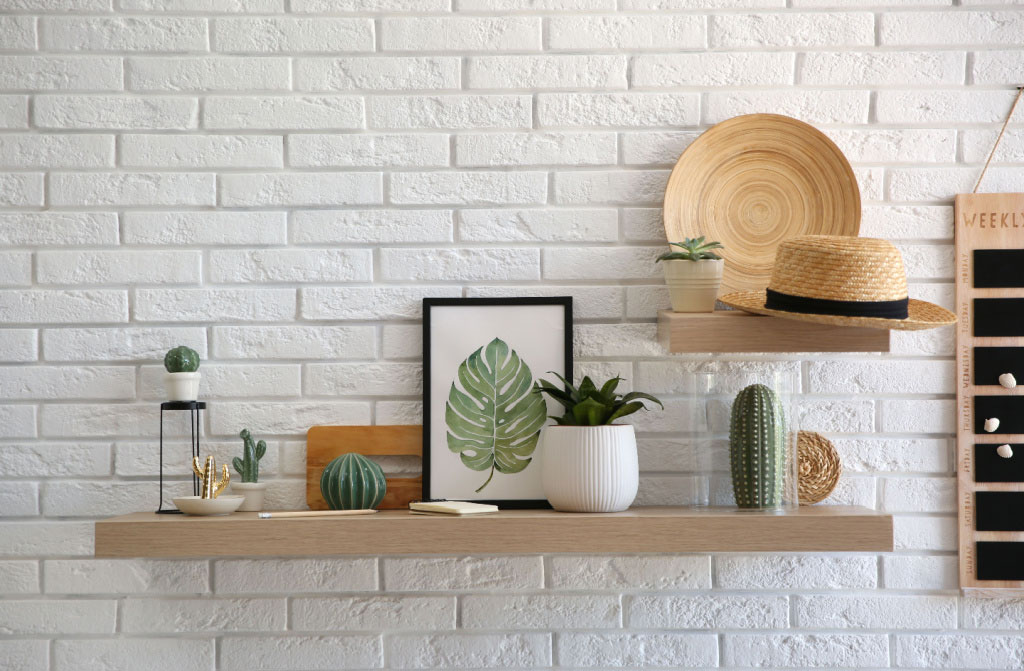 Lastly, don't forget to utilize your walls. That's right, those blank canvases staring back at you can be transformed into functional and fashionable storage solutions. With some imagination and simple tools, you can make the most of the walls in your studio apartment. Installing hooks, pegboards, and shelves can give you extra storage space and help you keep your belongings off the floor. You can even use your walls to create a gallery wall of artwork or photos to add some personality to your space.
Final thoughts
In a world that's constantly pushing us to accumulate more, strive for bigger, and live in excess, something is refreshing about embracing the simple joys of a studio apartment. Sure, it may be small, but it's also cozy, efficient, and wonderfully uncluttered. Plus, who needs a separate living room, dining room, and bedroom when you can just curl up on the couch, enjoy a meal at your table, and hop into bed all within a few feet of each other? Sometimes, simplicity really is the key to happiness- and in a studio apartment, you've got it all at your fingertips (or should I say, within arm's reach?). Of course, in some cases, the circumstances might force you to opt for a bigger place, but why not keep things simple as long as you can?