Do you dread having to get ready for date night at the mere thought of opening your wardrobe? Do you often use the elbow push method with your hangers to get to that one dress? Does the movie 27 Dresses hit a bit too close to home? Whatever reasons you might have for wanting to declutter your home, the KonMari method doesn't only apply to your wardrobe but to everything in your house.
Marie Kondo, the creator of the KonMari method of decluttering your home, the writer of The Life-Changing Magic of Tidying: The Japanese Art of Decluttering and Organizing, and the host of the Netflix TV show Tidying Up with KonMari, can change your life. Following her simple, rigorous, but highly effective steps will transform the way you see your belongings and, if done correctly, your home will be clutter-free forever. While I say simple, I don't mean easy. The steps are simple to follow, but it isn't an easy project to tackle.
What is the KonMari Method of Tidying?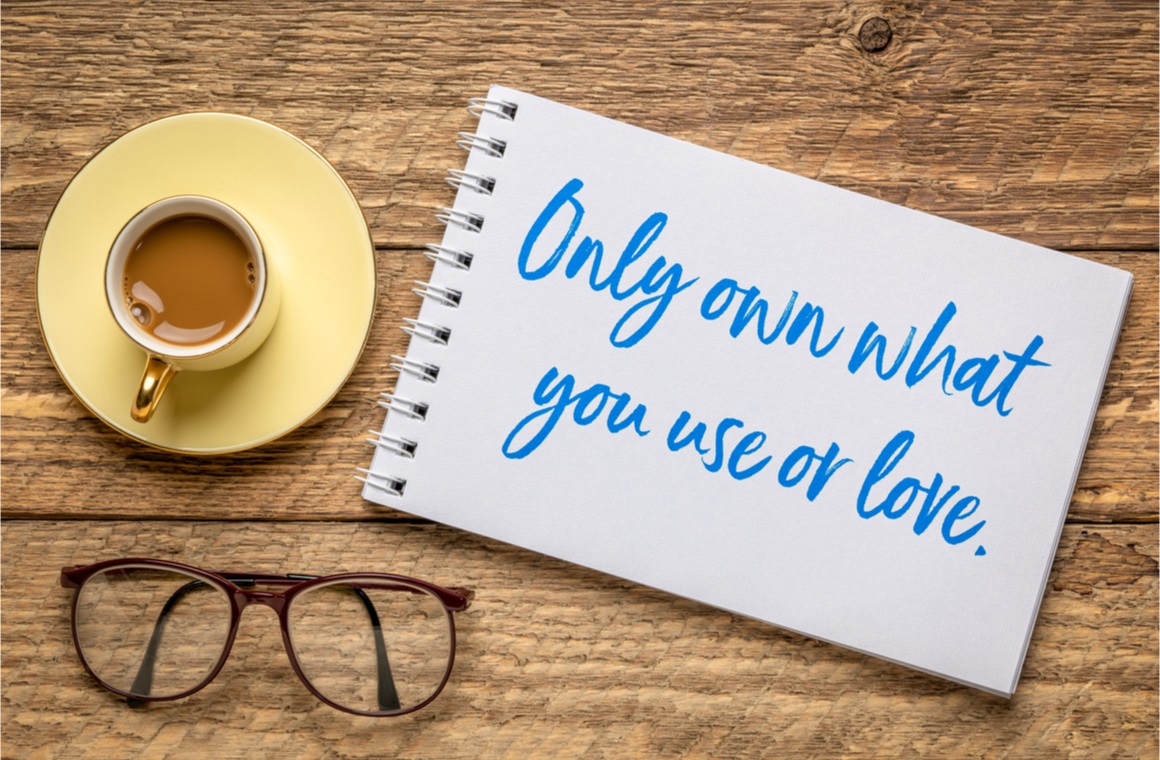 The first thing you need to understand about the KonMari method of tidying is that, while Kondo presents it as a tidying method, it's not that simple. Through tidying, we usually understand reorganizing, but that's not what KonMari means. Some may say that it's a tidying of your life rather than your home. Through the KonMari method, items that are no longer considered valuable are discarded. There's no need to store something in which you find no value.
Marie Kondo, of Japanese nationality, created the KonMari method as an organizing consultant for a minimalist way of life. The book initially had a targeted audience: the Japanese. Unlike in the US, Japanese households tend to be much smaller in size, and the need for space or storage ideas for small spaces is significant. When you have a three-bedroom in Tokyo with about 750 sq ft, space is valuable and should be managed cleverly. Living in smaller spaces means that the items that occupy every inch of space should be used, needed, and worthy of the space. Also, we should stop thinking that we need more space and realize that we need less stuff to fill that space with. After the success in Japan, however, KonMari took over the world.
A minimalist way of life is promoted in both Eastern cultures and North European cultures. While through Hygge, the art of coziness, we find true comfort, KonMari allows us to enjoy that comfort with fewer distractions. The KonMari method follows two principles. Firstly, touch every item you own and ask yourself if it "sparks joy". If it doesn't, thank it and set it aside. Secondly, when only the items that "spark joy" are left, organize them in an accessible, easy to grab, then put back away. Like that, you will have a clutter-free home, and the need for tidying will decrease.
Through the KonMari method, you will tackle decluttering based on types of items, not rooms. Like this, you will avoid being done with the clothes in your bedroom only to have to start on the clothes in the attic, basement, or wherever else you have articles of clothing. Each category of items should be tackled together, and anyone who wants to end the hoarding cycle can follow the next steps.
How does the KonMari Method Work?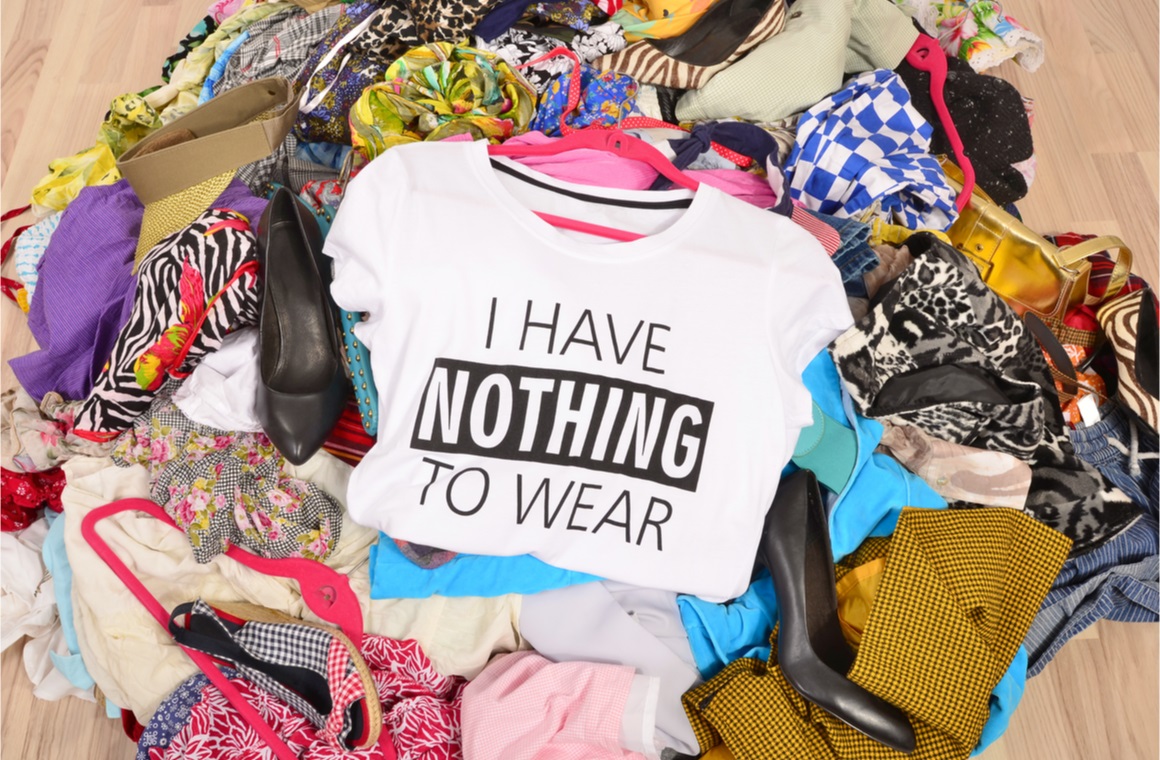 The KonMari method has a way of changing how you regard your belongings. While, yes, they are items that you purchased at one point, either on a whim or because you needed them, they gave you something. This is where we get into abstract notions that are a bit more difficult to grasp for a Westerner mind. An object, whether it's a book, some headphones, or your college hoodie, has a particular value. This can be demonstrated simply by picking up a jumper that a horrible ex left behind and seeing how it makes you feel. If you feel like throwing it across the room, you should thank it and send it on its way. Similarly, the silly family Christmas jumper, does it warm your heart when you hold it? If yes, keep it.
We'll get into some steps that will make the whole process easier. Following these steps will increase your chances of getting rid of everything that no longer sparks joy in your life.
1. Devote yourself to tidying up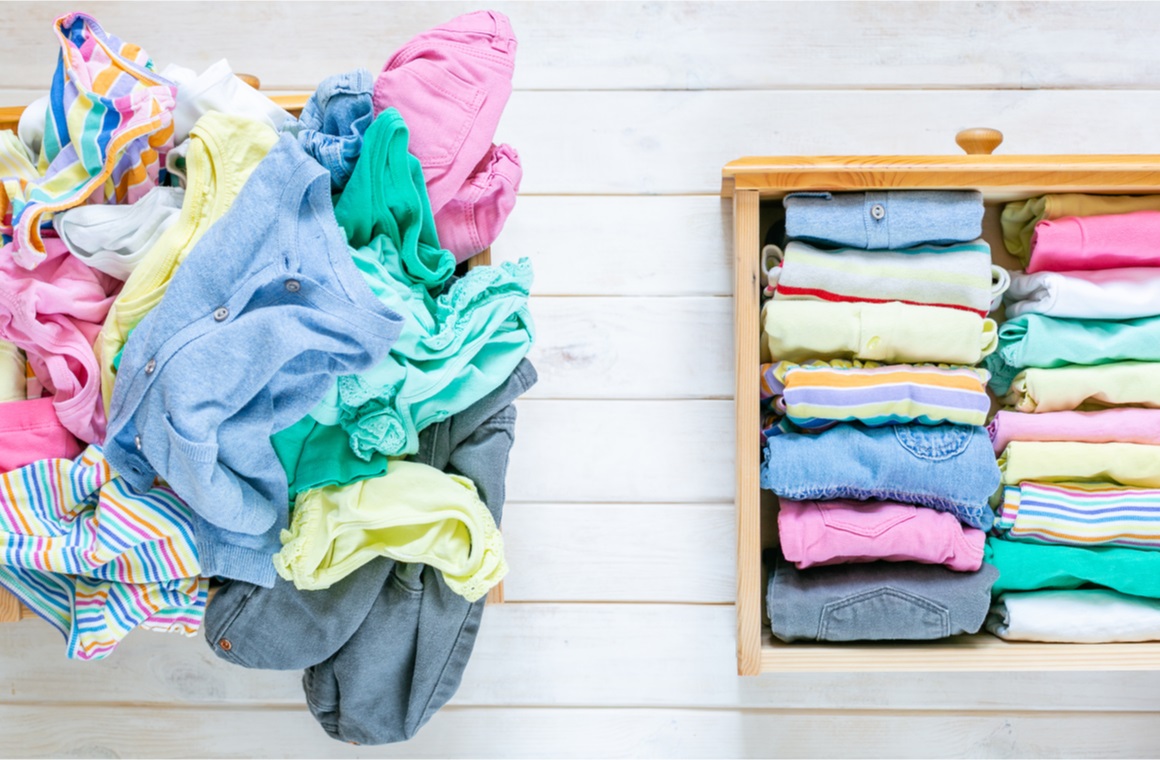 The devotion is necessary for the KonMari method. Anyone who embarks on this journey should know that it can take more than one weekend. Depending on the house's size, the clutter level, and the amount of time available daily, it can take from a couple of weeks to several months.
Now before you think that it's too much, the reason why the KonMari method took over the entire globe is its effectiveness. Once done, your house will be clutter-free, better organized, and easier to clean – when I say clean, I mean dust, wipe, and such.
2. Aim for your ideal lifestyle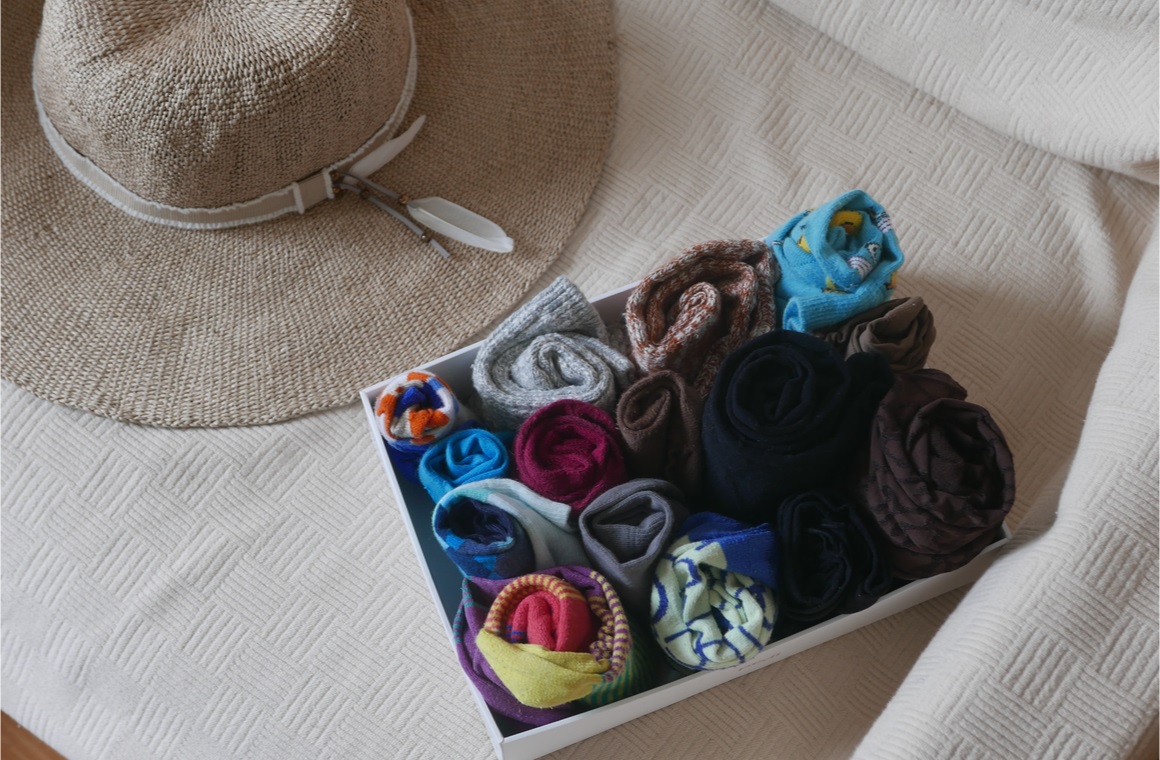 As this is a decluttering method, KonMari needs you to think of what you want your life to be. If you have any dreams or goals, through the KonMari method, you can get rid of everything that won't help you move closer towards your goals. Think of it like drawing a line, and every item you decide to keep that sparks joy in your life should have a meaning and purpose for that goal. Try drawing a picture or at least visualize what you want your life to look like. Having a visual is very helpful and motivating.
It might be challenging to understand how an article of clothing can help you become a better you, but if that article of clothing no longer fits your style or your lifestyle, then it has no purpose in your life anymore. Thank it for the purpose it has served so far, and move on towards your new goal.
3. Tackle categories, not rooms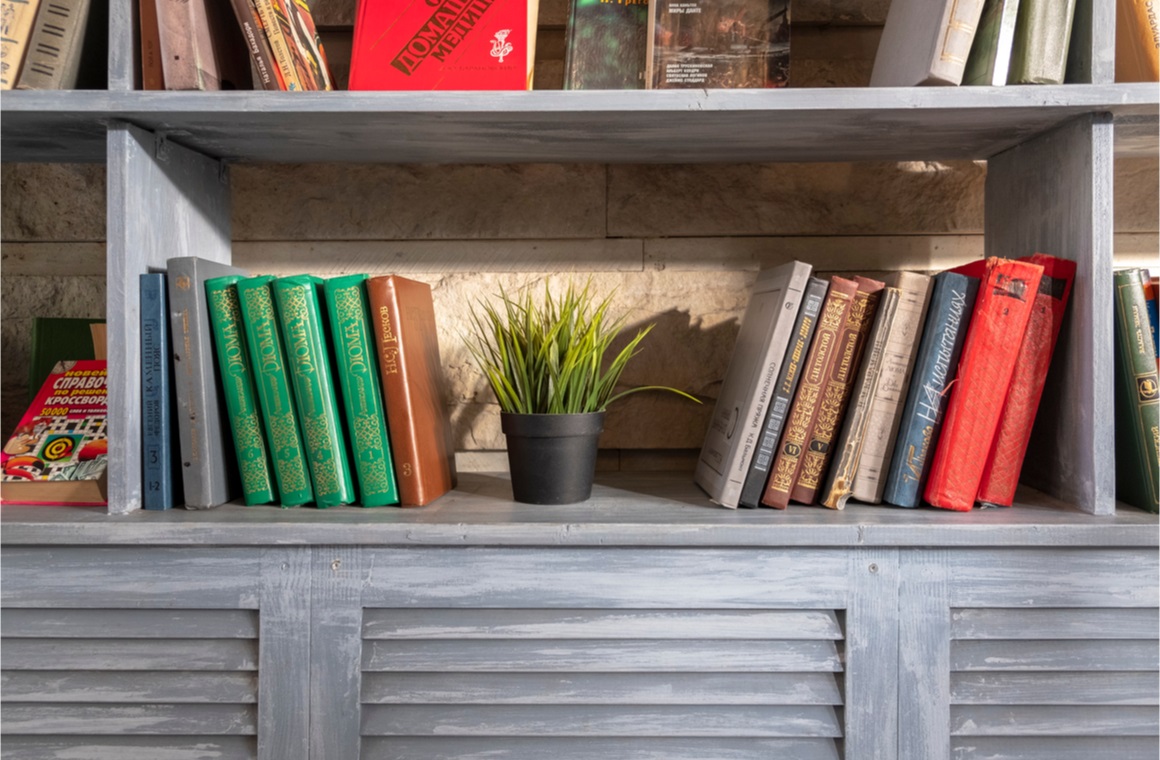 The KonMari method requires you to group items into five categories. It is imperative to stick to each category and respect the order. First, we have clothes as the most straightforward category to tackle as an emotional connection towards clothes can be the least troublesome of all. The second would be books, and deciding which book to give up on might be a tad more difficult. Thirdly we have papers, and this should include bills, anything written, school or office work. Fourth come komono (miscellaneous items) like cables, CDs, decorations, accessories, household equipment, and supplies. Lastly, we have sentimental items.
Gather everything from each category in turn and pile them all up in one place. A good motivator is pilling them up somewhere that will be in your way. When I applied it, I used my bed. The motivation being, I needed to finish it before nightfall.
4. Stick to the pattern

The five categories mentioned above are in that order for a reason. Clothes are the items that you'll get through the easiest. Books might pull some emotions out of you and give you a hint of what will follow. Papers might get highly emotional and time-consuming. When I came across things that I wrote when I was much younger, I got all mushy inside. Komono can also include emotional items like decorations or accessories, and it can take a while to sort through all of them to decide what you'll be keeping. Sentimental is the heart-wrenching experience of going through memorabilia, photos and it may take days. During my first day doing this, I only sorted the photos, and I only have one box.
It's essential to stick to this order because the KonMari method doesn't let you go head first. It doesn't throw you in deep water before you learn to swim. Respecting the order will ease you through the method, allowing you to learn how to apply it before you get to the big emotional items. Only once you are done with each category should you move to organize the items that remain (you can use baskets, trays, or other organizing techniques, based on your storage) and move on to the next. Otherwise, you might get caught up in memories for hours, if not days.
5. The KonMari mantra: Does it Spark Joy?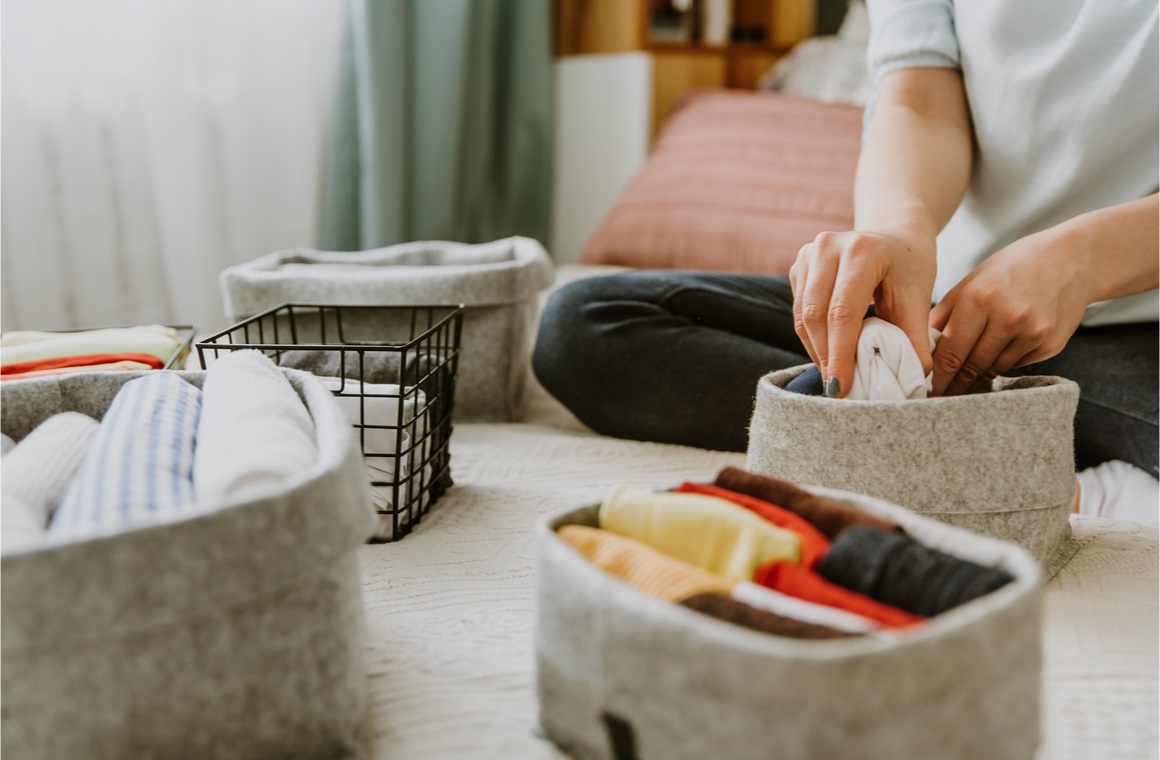 I already mentioned that each item needs to be touched. Holding every single item you own in your hands might seem impractical, but there is a reason for it. Whether it's a book, a sweater, a CD, or a photo, you feel its weight when you hold an item. Here we're getting back to those abstract notions. Touching something helps us feel and understand if that item is still needed. It also helps us understand how it aided our life till that point. If you don't trust me or aren't comfortable with the idea, just try it, touch or hold one book. See if it makes you smile if it sparks warmth, indifference, calm, or maybe sorrow. If it fills your heart with joy, keep it. If it doesn't, thank it and set it aside.
The thanking part is crucial because it makes you more aware of what each item gave you. Also, it helps in this consumeristic world that we live in, understanding the value of each item we own. Value is more than the dollar amount we spent on a particular item. Each item has a functional, informational, and emotional value that we should understand. If you have children, this can be a great way to teach them what should be valued in life through your own example by simplifying their lives. Thanking each item that you decide not to keep makes you appreciate it more while, at the same time, making you more appreciative of things in general.
6. Set aside what you no longer need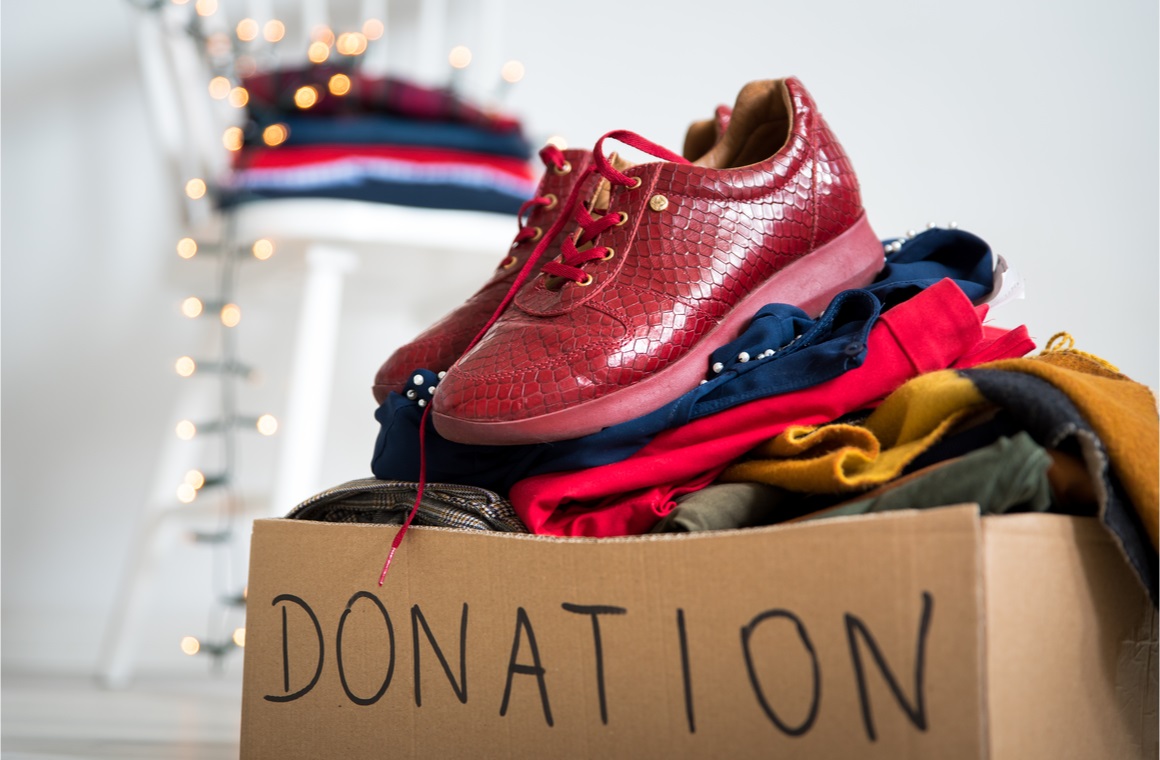 Once you decide what does spark joy, you should set everything else aside. You should also organize the items that no longer spark joy. Maybe, at first, you put them in big plastic bags or boxes, but you should think of what you intend to do with them. Figure out whether a goodwill organization could take some of the items in good condition or search for a charity that would joyfully accept household donations. Something that you no longer find joy in might be a treasure for someone else. Like this, the KonMari method can be seen as a sustainable method of dealing with your possessions. You should research junk removal in your areas for items that can not be used anymore from wear and tear.
It would be a good idea to do this after you finish each category. If your KonMari project stretches for a lengthy period, it would be better not to have plastic bags or boxes lying around. Seeing your home in a clutter-free way is one of the best motivators.
Conclusion
The KonMari method means to help you declutter your life and make cleaning your home easy. Through each step, especially deciding if something sparks joy and thanking it if it doesn't, you will get closer to your goal of a clutter-free home. Once only the items that spark joy are left in your home, you'll be more relaxed as stress and anxiety will be relieved from your home, comfort will be back on the menu because it's important to note: comfort and mess don't go well together. Through the KonMari method, you'll find joy in each item you keep, and you'll appreciate them more.
But remember, now that your house is clutter-free, you shouldn't start buying things to fill it up once more. This isn't about upgrading your wardrobe and every other category you tackle, but about only owning what you need and what sparks joy. The concept might appeal more to those living in tiny homes or those looking into downsizing tips for a spacious design, but anyone can find it incredibly useful.
In the comments section below, you can share any thoughts you have about the process. If you are familiar with it or decided to tackle the KonMari method, you can share your results. Whatever it might be, we're here to help if you have any questions. Like & Share this article with friends and family that might find this method of decluttering helpful.