Is the housing market our friend or foe? The answers will vary depending on which perspective you approach the topic, buyers' or sellers'. However, one thing is sure; as prices and interest rates soar, no one can entirely be satisfied with the present real estate market. So, it's a good practice to be on alert and follow the economist views on housing market. When will the housing market turn around?
Join us as we explore the tangled web of the present-day situation! And hang tight as we adventure on unchartered territories to predict the unpredictable!
Never stop believing in the real estate market's potential!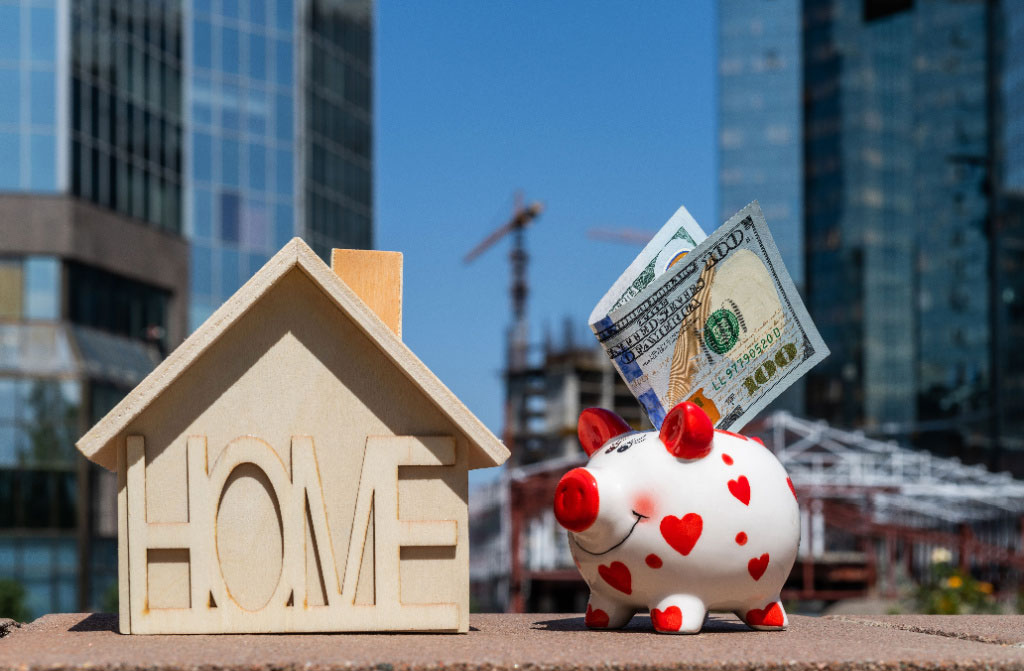 Don't get us wrong; the market has never stopped being a reliable investment, even during economic decline. Properties are hard assets that spectacularly withstand depreciation during inflation and even recession. For this reason, we will always endorse homebuyers, first-time and more experienced (real estate) investors to put their faith (and money) in home purchases.
Suppose you also see terrific investment opportunities in real estate. In that case, contact expert local real estate agents to assist you in tracking your first home. Moreover, you can count on them if you wish to benefit from listings that'll make lucrative starter properties for investment one day! And don't forget to ask them: when will the housing market turn?
How was the real estate market exposed to sudden economic changes?
The COVID-19 pandemic changed it all and set a vicious economic trap. First, the ensuing lockdown led to a mini-recession about two months after the outbreak. The US economy was tied and incapacitated by soaring unemployment (active employees dropped by about 8.8 million in 2020) and growing prices. The inflation rate climbed to 8.5 percent in 2022, the highest since 1982!
Opening Pandora's box
Still, the Fed's swift response kept the credit flowing and facilitated economic recovery. It provided financial support for American households, various business sectors, and local governments. Note that the federal funds rate was reduced, meaning that the government lowered the cost of borrowing money. Therefore, many gained access to mortgage and investment property loans and never asked, "When will the housing market turn around?" because everybody was pleased.
Sellers' markets were rising during and after the pandemic.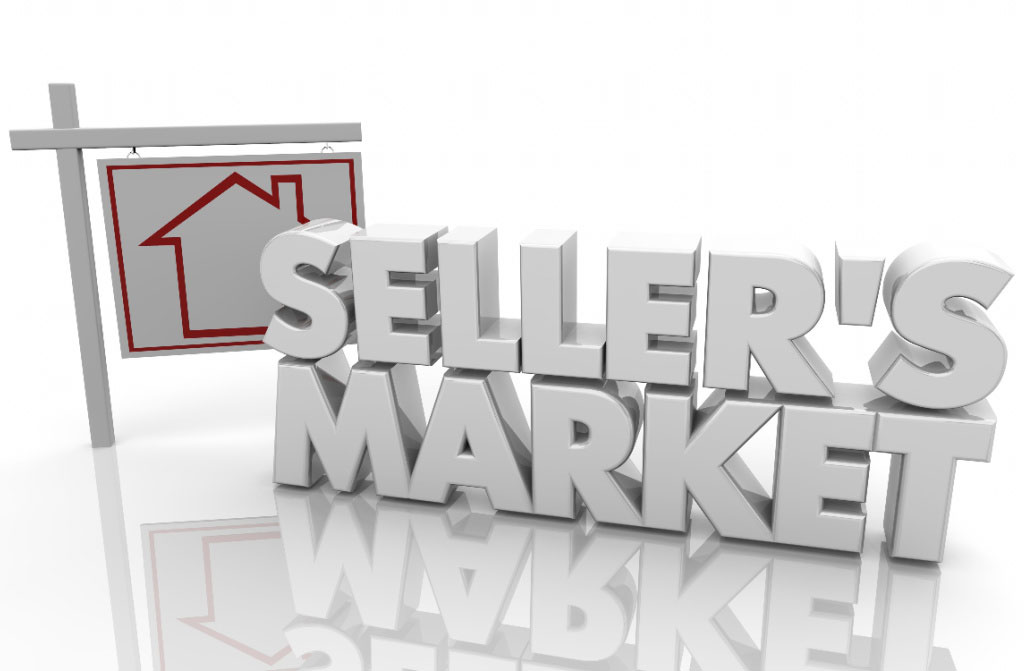 The housing market thrived during and after the COVID-19 pandemic despite the American economy suffering. People in metropolitan areas discovered the perks of living in suburbia and smaller towns featuring more affordable homes to buy or rent. Plus, remote work-compatible jobs enabled them to change residence effortlessly. It was a real housing market turning point.
Nationwide, we highlighted relocation trends, prioritizing states mainly in the Sun Belt, such as Florida, Texas, and Arizona. The real estate market gained momentum.
In trending cities and charming small towns, the market became so competitive that it became a seller's market, where the demand for homes exceeded the supply. This was one of the initial causes of our present housing predicament, the moment when the housing market correction takes an unexpected turn. Sellers were in a pole position setting higher prices. Subsequently, properties were sold to those who could afford to pay upfront.
A perfect storm was building up.
2022 was a decisive year in the US, reaching a record-high inflation rate. Despite a short period of economic health, the pandemic aftereffects finally caught up with us. Gas prices went through the roof, severe weather conditions demolished the crops, and food prices skyrocketed. In addition, the Ukrainian-Russian war broke out, harshly crippling access to building materials. Soon, everybody would discover "when will the housing market turn around."
A shortage in housing options also led to high property prices.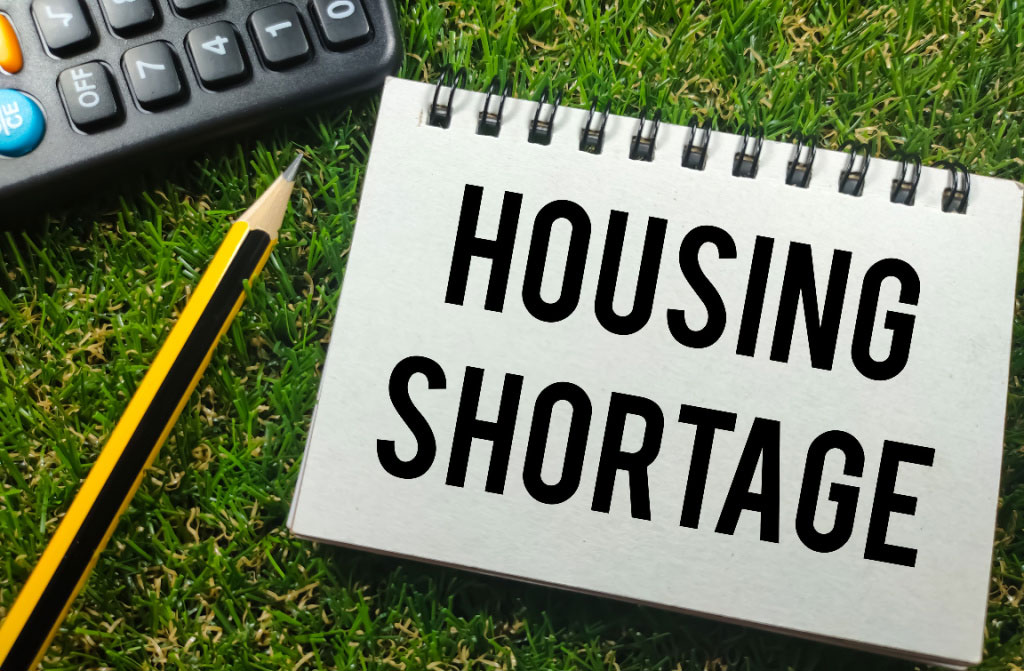 In 2022, the challenges the American real estate market had to face became more and more transparent. In economically thriving cities dominated by the seller's market, buyers and investors could no longer afford to pay high property prices. Shortage of workforce and limited access to building materials slowed and delayed new construction projects. These are the two most notable factors influencing the housing crisis in 2022.
Due to soaring prices and interest rates, the market stalls.
As the inventory of available homes dropped significantly, it became crystal clear that US citizens had to deal with a shortage of cost-effective housing. The fact that asset prices went down by approximately 19 percent starting from July 2022 shouldn't surprise anyone. Such inquiries as "When will the housing market turn around" are 100 percent legit.
In short, gradually rising home prices were convenient for sellers. And buyers and investors went along with them .. until now. The market has weakened significantly in the first quarter of 2023.
Are rising interest rates the root of all evil?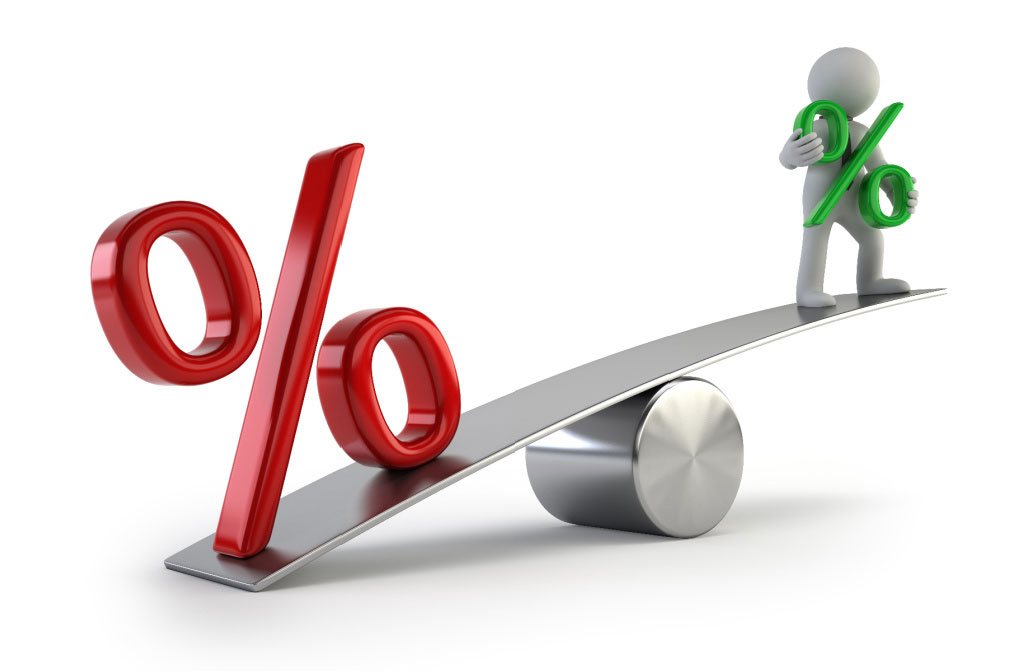 Before giving into despair, we must look back and see that recessions are part of our history. By all means, they affect ordinary people, but the good news is that they last, on average, seventeen months. With joint effort, we can prevail!
We know how government policies influence real estate. The Federal Reserve is the official board responsible for keeping inflation in check to prevent an even greater bad from happening.
The Fed implements interest rate hikes to address inflationary tendencies. The notion implies that borrowers can apply for a loan and repay more in return. More concisely, borrowing money became more expensive. More concisely, borrowing money became more expensive. You can imagine the backlash of critical voices stating that higher interest rates could mean the final blow to the market that already shows signs of fatigue. In a nutshell, economist views on housing market are bleak. And even they wonder when will the housing market turn around.
High interest and mortgage rates are buzzkills.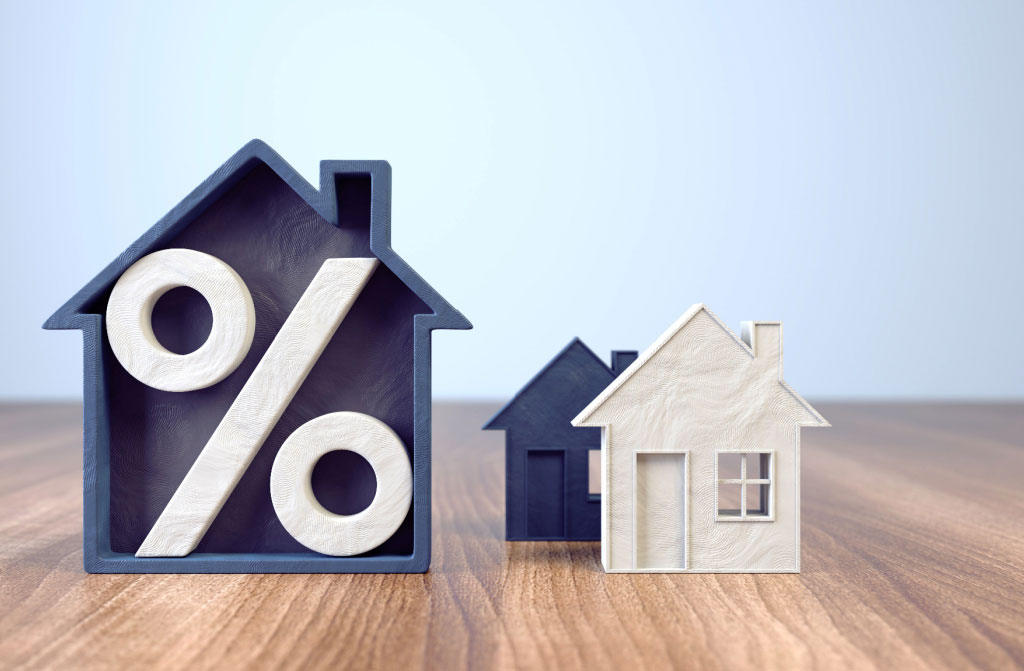 According to USAToday, American homes were worth about 45 trillion Dollars at the end of 2022. This means an approximately five percent drop from the 47.7 trillion USD in June 2022. In other words, this was the most substantial June-to-December depreciation since the infamous Great Recession of 2008.
Under such circumstances, properties would become more accessible for buyers and investors. However, the harsh economic reality contradicts expectations. Don't forget that the more than 6.5 percent mortgage rates can suppress buyers' drive to purchase anything.
Speaking of high-interest rates, did you know that the median mortgage rate was established at 6.95 percent for a thirty-year fixed (as of May 2023)? Thus, it has more than doubled since the year before. And the Fed will raise again the interest rates for the tenth consecutive time in the last year. Should we be worried about when will the housing market turn around, if ever?
The real estate market will course-correct eventually.
The National Association of Realtors (NAR) doesn't predict a housing market turning for the better in 2023. The market continues to cool off due to rising mortgage rates and a housing shortage. All these factors resulted in buyers' disappointment. Sellers assumed a selective approach to homebuyers and investors, still preferring upfront payments. Furthermore, the number of new listings continues to drop.
Therefore, economist views on the housing market aren't too bright for the next five years. Zillow and Forbes specialists, when asked when will the housing market turn around, project a minimum six-year period of full recovery. In addition, home prices are expected to grow by about 5.5 percent in the next year at a substantially lower rate than the 17 percent growth in 2021.
As interest rates keep rising, the demand for homes subsides, forcing prices downward. However, it will be a prolonged process.
Where do new buyers and investors stand a chance?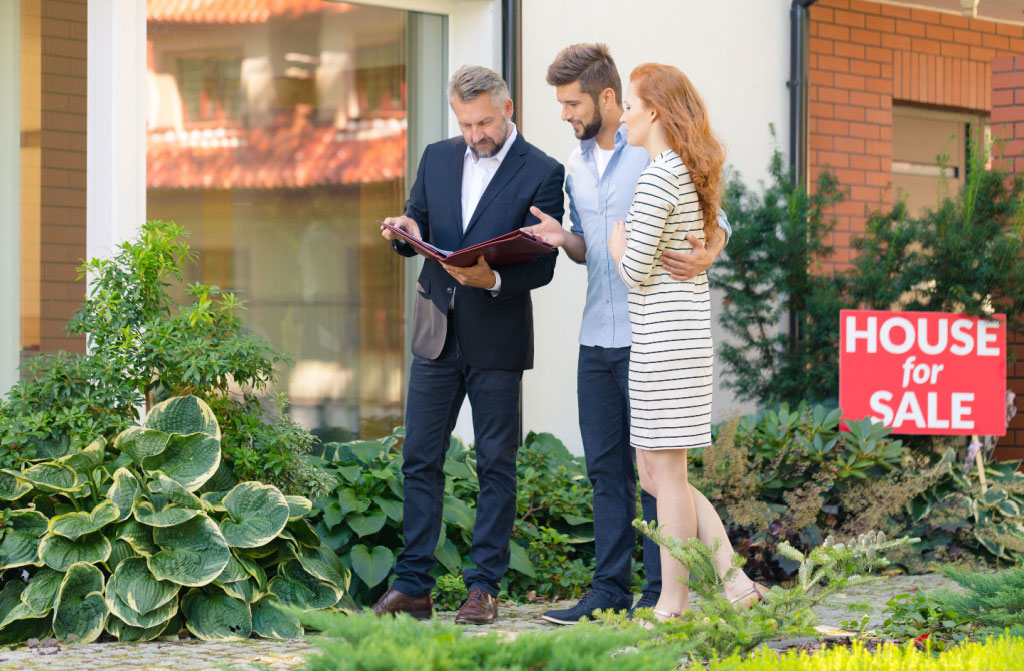 We must consider those who bought properties in distant locations during the pandemic. Many companies started to call their employees back to their city headquarters. As a result, many found themselves in a pickle. To move back to their pre-pandemic location, they must sell their property first, sometimes even at a lower price.
Others, seeing that they don't receive an acceptable answer to "When will the housing market turn around," hurry to cash out. A third group we recommend is low-income homeowners who can't cope with inflation at home and might be open to a deal.
Conclusion
The real estate market in the States was booming for three years during and after the COVID-19 pandemic. The Fed lowered mortgage and interest rates, facilitating economic recovery and boosting consumer investment confidence. Subsequently, home prices were steadily growing. However, the housing market correction takes an unexpected turn in 2023. Also, in response to inflation, properties become so expensive that only some can afford them.
The US market in the second semester of 2023 faces several challenges. High mortgage rates and a shortage of affordable housing have cooled the market off. When will the housing market turn around? In 2023, the US government's top priority is to combat inflation and implement measures necessary to prevent another recession, such as interest and mortgage rate increases. Therefore, based on educated opinions, home prices will fall once high-interest rates push down the demand for properties. Nevertheless, it might take several years for us to reach that point. In the meantime, we suggest looking into inflation-proof investments to boost your portfolio and make money.