Love is Love. It's as simple as that. Reasoning against it is pointless, and while we will still encounter people who try to argue their way against matters that do not directly impact their lives, the USA is becoming a friendlier place for people in the LGBTQIA+ community every passing year. While currently, due to a Supreme Court ruling from 2005, same-sex couples are guaranteed the fundamental right to marry, some states introduced bans against this constitutional right. Still, 37 out of the 50 states of America legalized gay marriage while others imposed null and void laws.
We know that neither the world nor the country in which we live is perfect. We know that things could be better for a wide variety of reasons and that there shouldn't be a list of the most gay-friendly cities in the US, but that's the sad reality. It isn't fair that some states or cities aren't safe for you if you are gay, lesbian, bisexual, transexual, queer, intersexual, asexual, or anything that pertains to this broadening community. However, we want you to be safe, and that's why this article is meant for you.
1. San Francisco, CA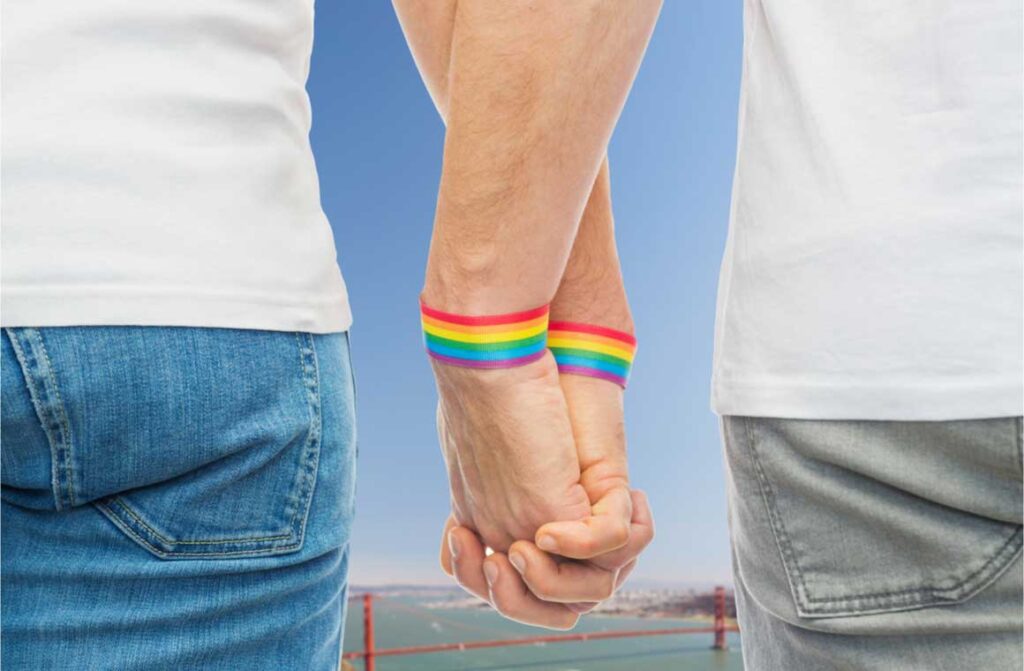 This doesn't come as a big surprise. Starting from its nickname as "the gay capital of the world" and going all the way to its incredible LGBT community, which is considered one of the largest and most prominent in the country, San Francisco, CA, is first on our list. Here you will find festivals and celebrations of the LGBT community, streets dressed in rainbow flags, and all the gay-friendly districts you want. As we all know, June is the LGBT Pride month, and, naturally, San Francisco's Pride Festival takes place then, with over 50,000 people traveling there from all over the world.
As the ultimate LGBT travel destination, 6.2% of San Francisco's population openly identify themselves within this community. The amount of establishments that either welcome or are designed for the LGBT community is abundant, and many can be found in The Castro and The Mission neighborhoods. Bars like Oasis and Q Bar should be at the top of your list. The best thing LGBT punchline of San Francisco is that not even the roads are straight. Just contact the local real estate agents in San Francisco CA, and see if you can find a home in your price range. Do take into account that the median home value in this city is $1.47 million.
2. Portland, OR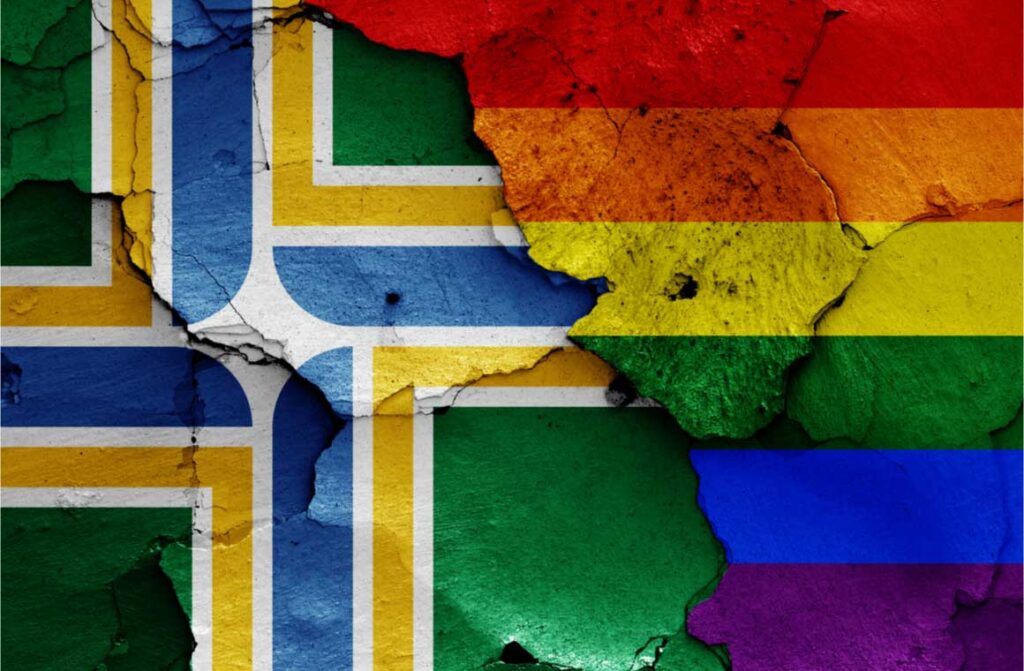 Second on our list is the city of Portland, Oregon, a place that hosts the Portland Queer Film Festival, so, if aside from your bedroom agenda, you are also a film aficionado, this place will check multiple boxes for you. The northwestern LGBT oasis has over 5% of its population identifying as LGBT, so it won't be difficult to find a crowd to mingle with here. The city's progressive political views result in a wide variety of venues that you can freely enjoy. That coupled with the welcoming attitude of the residents makes Portland a city where your sexual orientation does not define you.
With its film-oriented crowd, Portland Queer Film Festival happens every October and focuses on contributions from LGBTQ artists, directors, and filmmakers. But even when you look outside the movie industry, Portland's art scene is glittered with famous gay celebrities. Those two aspects of the city combined make for quite a wild ride for every LGBTQ individual with artistic talents, giving them the inspiration, the scene, and the public to showcase their art. Check the Peacock in the Park, La Femme Magnifique International Pageant, Queer Horror, and the aforementioned film festival for added incentive. If you're planning on moving here, know that the median home value is around $544,000.
3. New York City, NY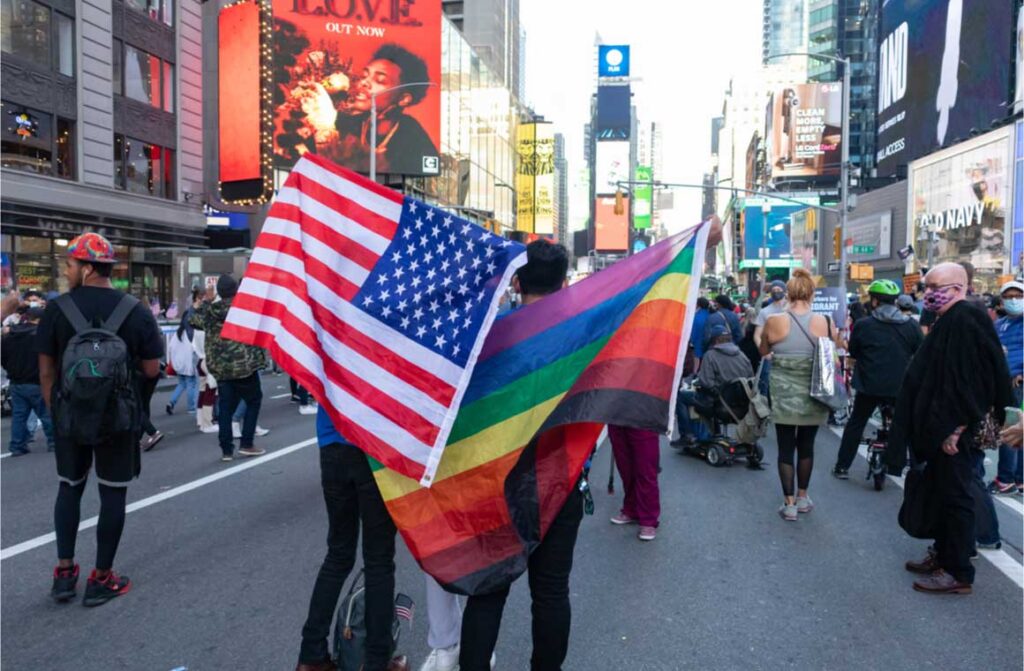 As one of the earliest LGBT hubs in the country, we couldn't overlook New York City, but that's not why it comes in at number three. While gay-rights protests started in 1969 (fitting year if you look for puns), the modern gay rights movement can be seen even today across the city. With over 270,000 individuals identifying as gay or bisexual and over 50,000 transgender people, New York City has the largest LGBT community in the country. The New York Pride March is in part a way to commemorate those brave brothers and sisters who were persecuted and killed, but also a celebration, as it should be, for the life they can all have now. Fifth avenue gets flanked by rainbow flags, supporters, allies, and performers, and everyone enjoys their own beauty in their own way. But that's not the only pride celebration in NYC. There's also the NYC Drag March, Queens Pride, and Youth Pride.
If you're planning to move to the biggest gay-friendly city in the US, contact the local realtors in New York City NY, and ask them about the queer districts. To name a few, there's Hell's Kitchen, Park Slope, Chelsea, Manhattan's East Village, Greenwich Village's Christopher Street, Morning Heights, and Prospect Heights. The median home value across the city is $663,000.
4. Seattle, WA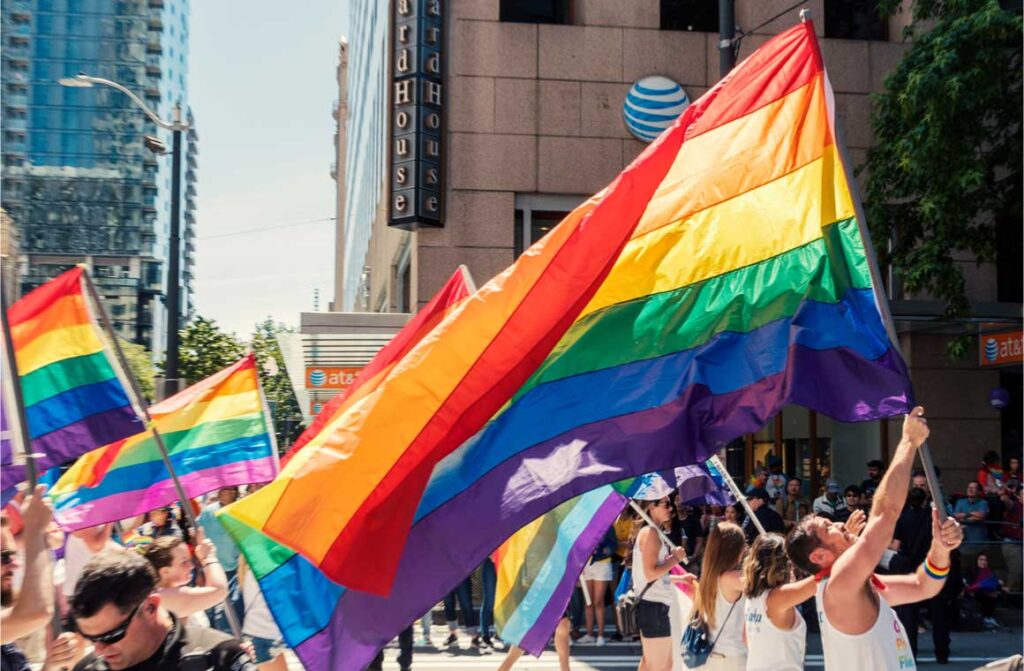 Within the city of Seattle, Washington, you will find Capitol Hill, the gayborhood of the city. This lively area of Washington's largest city is filled with brunch spots, secondhand shops, and bookstores, many of which are owned by members of the LGBT community. Life here is good, and while this trendy district isn't exactly cheap, we are positive that real estate agents in Seattle WA will be able to find you something to accommodate your budget. Throughout the district, you will find apartment complexes and condominiums that offer a wide variety of options on a budget. Take note that while a condo price range starts in the high-$200,000, single-family homes only start at $800,000 and are much more difficult to find. The city of Seattle itself has prices at a median of around $863,000, so it's not much of a surprise. In a way, it depends on where you are moving from.
As the fourth most-gay-friendly city on our list in Seattle, members of the LGBTQIA+ community are more than welcomed to stop by the Wildrose. Founded in the mid-1980s, this is the oldest lesbian bar in the city. If you live in Capitol Hill, a short walk will get you there in no time. The best leather bar in town is The Cuff Seattle for all you men that like a feisty night out. If the bar thing is not particularly your scene, or are simply interested in a more relaxing night out, the world's largest queer choruses in the world, either the Seattle Men's Chorus or the Seattle Women's Chorus, is waiting for you here for a great yet chill evening of some good quality music.
5. Miami MTS, FL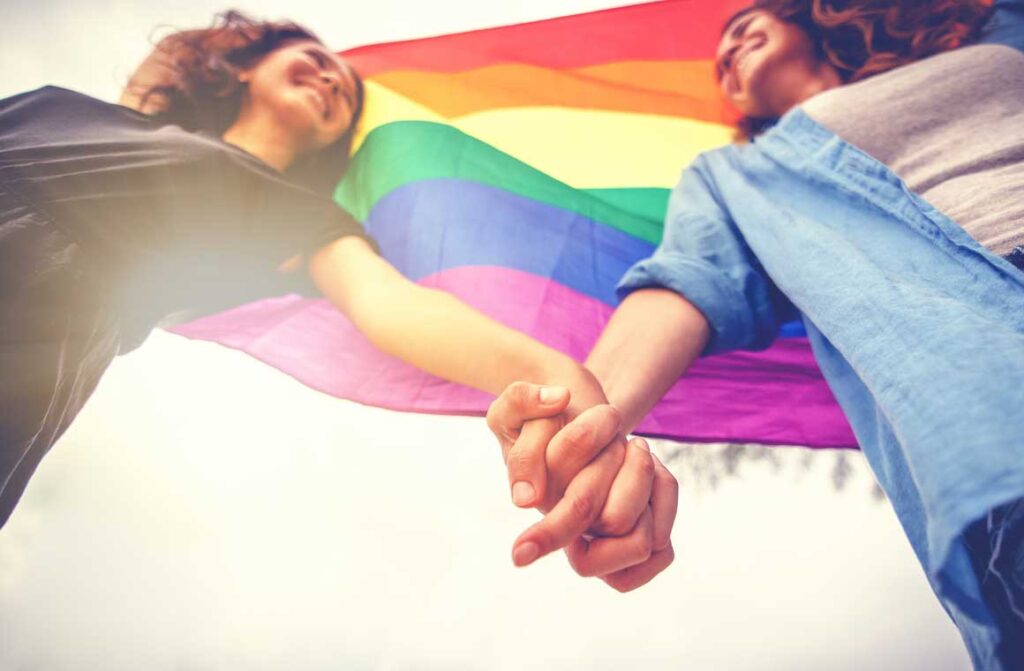 With no shortage of gay venues and LGBTQ cultural highlights, America's most sun-soaked city gets in on our list as the fifth most gay-friendly city in the US. Coincidentally, it is also America's cleanest city. It's unlikely that you won't enjoy it, and a short trip to Miami Beach will give you all the buff eye candy you'll want. There are just so many party opportunities that you won't want to miss out on, not to mention Miami Pride, one of the best gay parties in the Sunshine State. As one of the most liberal cities in the country, Miami doesn't only stop at night scenes or club life. You will find plenty of culturally enriching venues to explore and an incredible art scene to top. Contrary to popular belief, there's more to Miami than cocktails and beaches, even if those cocktails and beaches are mouthwatering.
From its incredible spread, Miami has several areas that seem to be designed for the LGBT community. You can take a look at South Beach, a place where you'll find some of the best bars, restaurants, and clubs for the LGBT community. Slightly less expensive than Miami but included in the Miami MTS area is Miami Beach. With over 145,000 people coming to celebrate, the Miami Beach Gay Pride Parade transforms the island into a rainbow haven for anyone identifying as a member of the LGBTQIA+ community for two days. If you contact realtors in Miami FL, know that the median home value in Miami Beach is around $384,000, while in Miami, the prices go to a median of $407,000. Not the biggest difference but affordability matters.
Conclusion
For everyone who believes that love is love and that nothing should affect, prohibit or in any way discriminate against the connection between two human beings regardless of their ethnicity, background, gender identity, or sexual orientation, we provided this list of cities that are accepting, supporting and welcoming for you. Whether you want to relocate with flags, unicorns, parades, friends, family, or alone, the following gay-friendly cities will cater to your needs and give you access to the life you've been dreaming and looking for. You, just like everyone else, deserve this, deserve to be free, to live without fear or stress, or uncertainty. You deserve happiness and love, and in these cities, you will get it.
We're curious to see and read your stories related to these or to other cities that you've had experiences with or any questions you might have. You'll find the comment section below if you want to share or ask any questions, and we will try to respond as soon as possible. Like & Share this article with family, friends, or brothers and sisters within the LGBT community and let's see if we can make every US city as welcoming as these. Shine on, strut your stuff, and wear your glitter with pride, queens, and kings. Don't let anybody bring you down because they aren't worth your time! Do you and be happy while you do it!