The Industrial Revolution didn't only bring about sudden changes in the workspace; it focused on mechanized manufacturing and ways to make existing industries more efficient. One of the most significant impacts of the industrial revolution on our environment came from pollution, with energy consumption skyrocketing compared to the years before the industrial revolution. The impact it had was and still is so severe that climate scientists base all their climate change models on data gathered from the years before that sudden change, especially regarding global temperature increases.
While the adverse effects are still felt to this day and will be felt for the years to come, something else that the industrial revolution brought about deserves our attention as it can help us fix two issues at once. Due to the way industries started to develop in the industrial age, moving away from hand-made manufacturing to machine-based production, new buildings were built to accommodate this new type of economy. The response from architecture can still be seen today in highly industrialized cities across the globe.
Whether you look across the pond in Manchester, the UK, or why not London, along with cities like Amsterdam, Barcelona, Copenhagen, Berlin, and many others, or on our own shores in Detroit, New York, Denver, or Los Angeles, these building stood the test of time and transition away from their industrial purposes. Nowadays, these buildings remain standing, waiting for their purpose to change or for the 180 makeover they deserve.
How can Warehouses help us Fix Modern Issues?
Many former factory buildings are left abandoned in many parts of the world, including the US. These huge spaces are vacant; they occupy ample square footage and have been built, many of them, from strong, long-lasting materials like brick, concrete, and steel. It's truly a shame that nobody uses them to their full potential, especially seeing as many of those factories have locked their doors years, if not decades ago.
But this can change for the benefit of the many. Across the US and other highly industrialized cities in the world, where many of these warehouses are left abandoned, homeless people are struggling to find any kind of shelter. The way in which these old factories were built provides a lot of open space that can be organized into apartments and rented out to those less fortunate at affordable prices. While this idea might be easily implemented with the help of real estate investors, their profit goals might make those apartments less affordable. However, if local organizations manage to purchase these properties and organize them in such a way that they can provide housing for those in need, it would be an excellent way for most cities across the country and the world to supply the demand of necessary housing for the homeless.
The second issue would be the need for housing overall, especially in downtown areas that can accommodate more people per square foot than rows of houses. When it comes to the construction industry, we also need to take into account the materials and resources used to build a new condominium. Especially with the instability in the supply chains of many of these materials, it would be a more efficient way just to use what we already have.
There's no need to demolish these old warehouses when they can simply be converted into apartments. Like that, you have the whole exterior structure of the building covered, and all you need is the materials for the different sections within the building. Save money, save materials and create plenty of housing options, or tear down a perfectly functional structure, order new materials, spend a lot of money to build it back from scratch, and wind up with the same number of units for a much higher cost that won't be affordable for many people. The choice stands in the hands of real estate investors, local developers, or organizations that can purchase these properties.
The Re-birth of Warehouses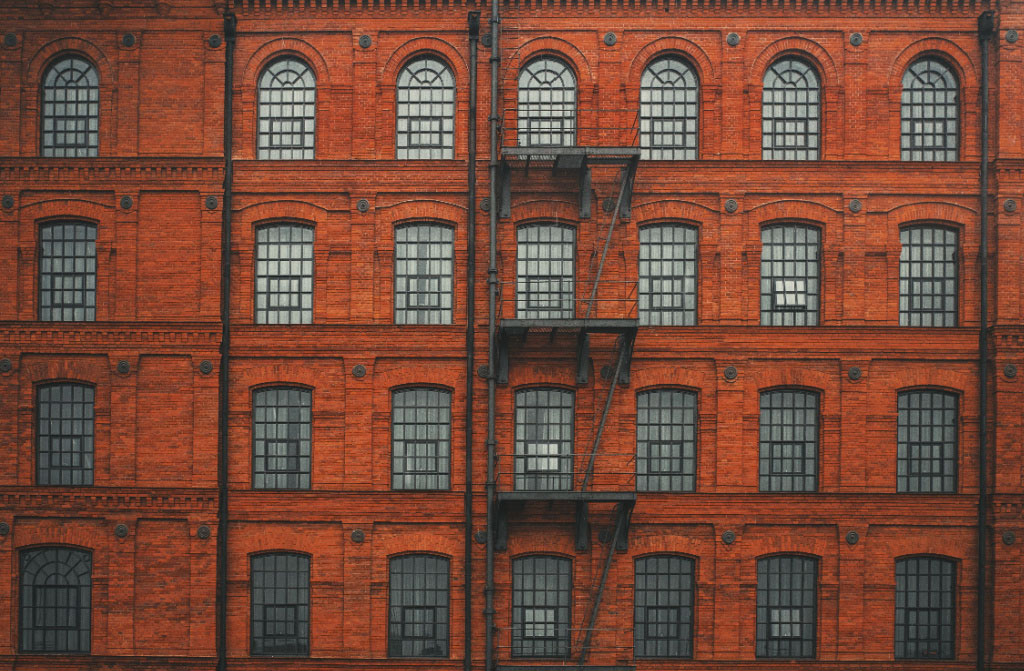 These buildings came to life in the late 18th and early 19th centuries as trade increased and the need for larger, stronger, and better-located buildings increased. These warehouses were located close to trading routes (railways and waterways), had large windows that would allow cargo to move directly through the windows, and were built with one thing in mind; get the goods inside as fast as possible. However, with the decline of the industrial revolution, these immense buildings were obsolete, as was their purpose. As the industry moved out, crime moved in, and until the 1990s and 2000s, these areas were abandoned and forgotten. Still, their re-birth came knocking. The best example can be seen in New York's Meatpacking District. If in the 70s the warehouses and lofts in Downtown Manhattan were derelict and the area became dangerous, the late 90s came with their transformation into trendy, artsy, and creative communities through the regeneration of those old warehouses.
Finally, after 100 years of slaughterhouses, these warehouses started being converted into trendy business headquarters and artist studios. The re-birth of these warehouses and the neighborhoods that housed them happened swiftly as it was a central part of the city. To this day, many cafes, shops, restaurants, offices, and residential spaces are located in those old industrial buildings. New York provided a great example of reinventing the old without demolishing the past in a fascinating mix of old-age architecture and the upscale amenities that make Manhattan one of the best places to live.
Warehouse Conversion Homes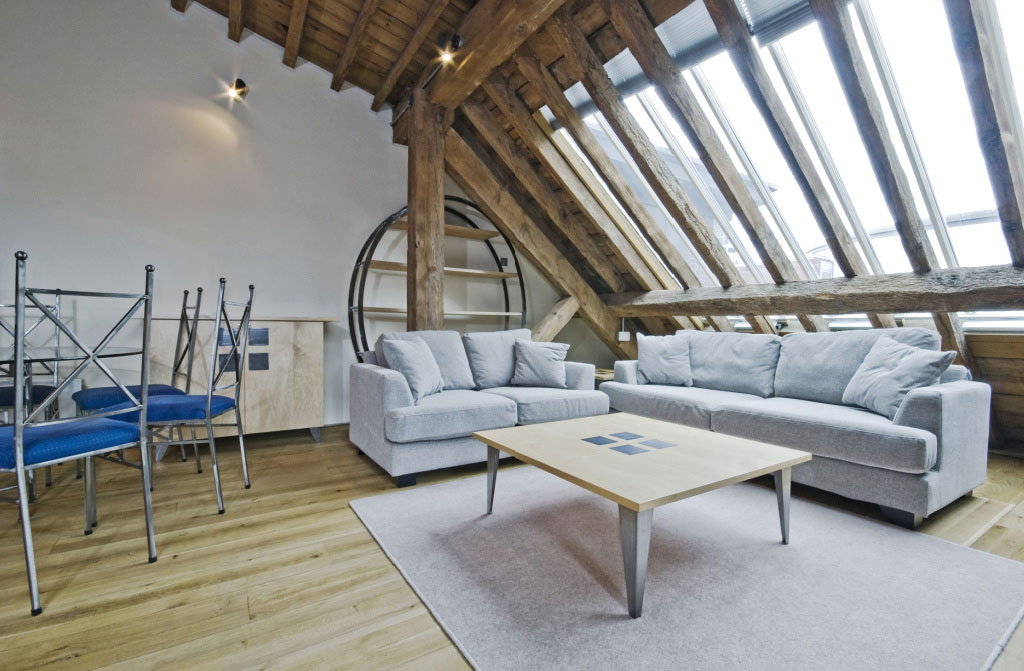 The growing appeal of industrial style interior design was ideal for warehouses converted into homes as it provided the space necessary for the style's most crowding features. For instance, when it comes to harsh metal pipes used for interior design, you need the space so that everything isn't visually clustered of pipes. This design can shine in all its industrial glory in these expansive spaces, unlike in small and space-limited apartments.
Due to the growth in popularity of these warehouse loft conversions, the industrial interior design trend gathered momentum. Additionally, even when you consider the ornaments that were added to these buildings in the Victorian era when many were built, the contrast of the architectural decor combined with the industrial style works also because of the space available in these structures.
The style and the warehouse conversion trend caught life in east London, UK, where expansive areas were filled with these types of buildings. What happened in the US also happened in the UK, and when the industrial revolution started to fizzle out, these buildings were left abandoned. Still, conversions started taking place in the UK, inspiring many architects and designers from the US. The exposed brickwork, wooden floors, and steel columns are original features of this interior design style. They could also be applied in the US style for the first time, precisely due to these large warehouses that would otherwise have been demolished.
What Pushed Conversion into Trend?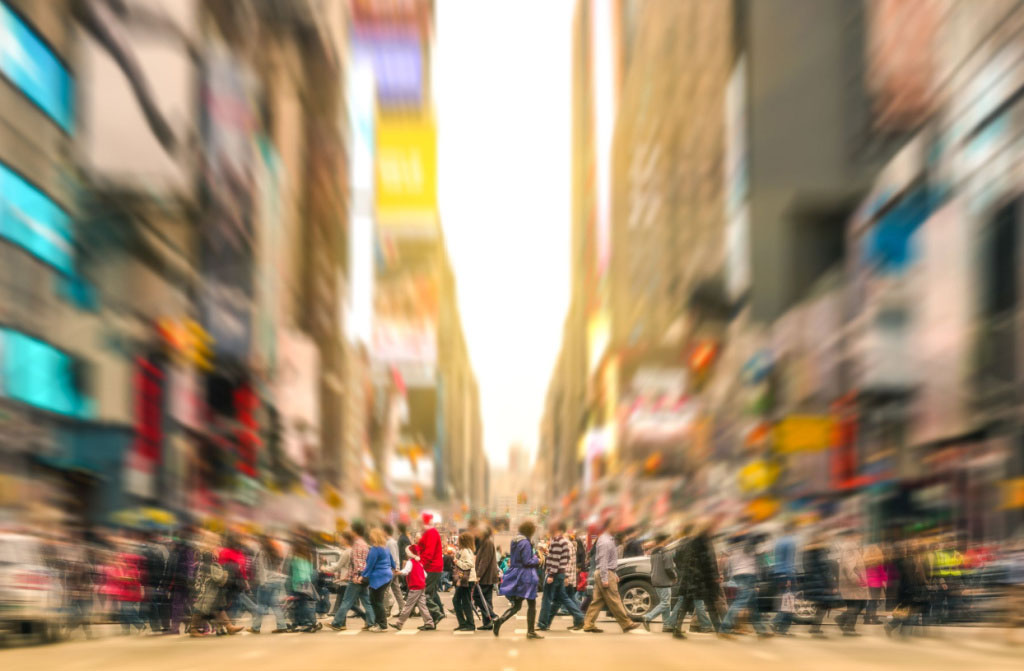 While the indistinguishable features of these old factory and warehouse spaces come with the chic appeal of exposed brickwork, high ceilings, and large windows that allow plenty of natural light to make its way into the space and open spaces, the growing trend is based on other factors. Research provided by the United Nations stipulates that over 50% of the world's population lives in urban areas. By 2050 that number is expected to reach 66%.
The rising urban population will only increase, putting a lot of pressure on the cities' ability to provide housing. This is already an issue, as we discussed above. One of the most straightforward ways to ensure that more housing is available in these population centers is to transform all available buildings into housing. What better structure do we have scattered throughout our metropolitan areas than these old warehouses?
While the option to build skyscrapers is appealing to many real estate investors, the space within cities is already occupied, in part, by these warehouses. We could tear them down and build a new structure in its place, or we could save money and simply redesign these old buildings. While some of them don't exceed four or five stories, they can sustain additional levels, and it won't be difficult to add an elevator to them. The open space leaves a lot of room for different designs, and many different things can be organized in incredibly large spaces.
For instance, this is what happened when a 950-employee firm in France needed office space for all its employees. An old factory was found and transformed to provide all the different spaces for the many departments within that company. A 200,000-square feet industrial building can be transformed into many things, as today's skyscrapers can not match the structural integrity.
Outstanding Warehouse Conversions
This list will include examples we have found in the US and warehouse conversions from across the globe. While we can transform these buildings into anything, we'll focus on those with the potential to collect the highest return on investment. Luxury housing comes in many forms in the downtown areas of metropolitan cities. Still, when you want to be close to the most appealing amenities big city life provides, these warehouse conversions will place you in the middle of everything worth doing in a large city.
Design Districts, Dallas, Texas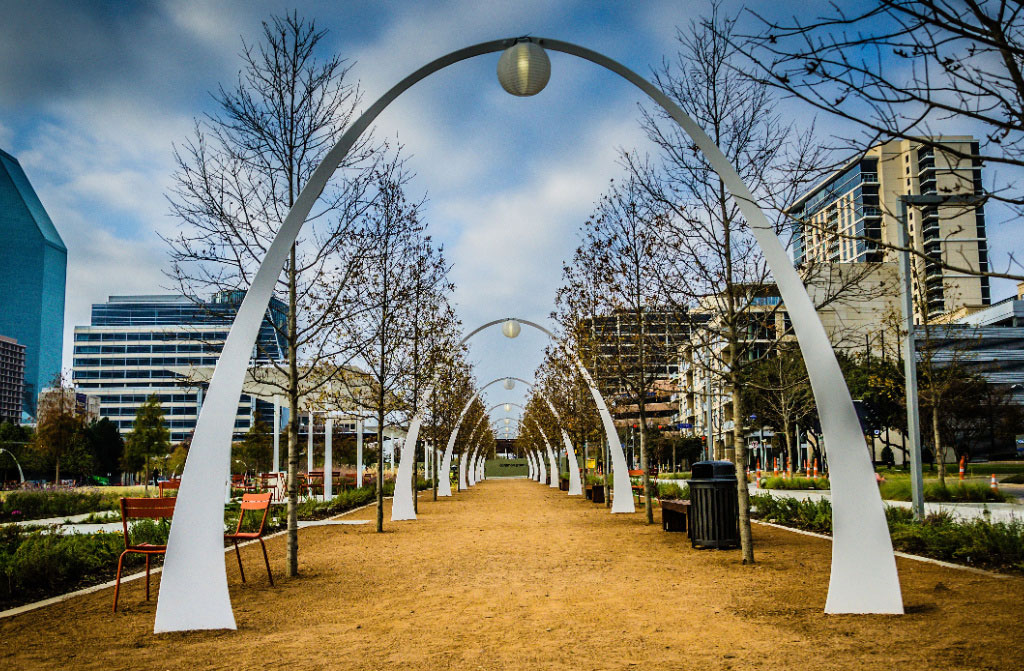 While many of these warehouse buildings were built during the industrial revolution, the carbon footprint of the factories they house were responsible for may trickle down into the building itself. However, this is not the case for this 10,906 square feet of extravagant and incredibly creative design. Located on 2278 Monitor Street, this $2,695 million luxury warehouse is powered by the 19-kilowatt/hour solar array installed on the building's roof. The energy-saving Themo windows and the tankless water heaters only further decrease the household's carbon footprint. On the roof, the inhabitants of this luxury warehouse conversion can enjoy some of the best views of the Dallas skyline. At the same time, inside, a waterfall gives the atrium that extra something as the artificial turn lawn makes every evening ideal for the highest level of comfort to be achieved.
Hermosa Beach, California
The former location of a microchip manufacturer was bought into the 21st century with the help of Ash Beck, a visual effects designer that purchased the property in 1998. While the first challenge was to convince the city to approve their plans, the code respecting design plans and his vision for the place won them over. Partnering with architect Brian Noteware, they transformed the one-story factory into a two-story home with a wraparound deck. In the 3,259 square feet layout of the home, there are four bedrooms and three bathrooms, while the second story can be designed however the owner intends. The parking lot constructed in front of the factory was also turned into a beautiful front yard, with seating, a fire pit, and landscaping that can face the California drought season.
Diagonal Mar, Barcelona, Spain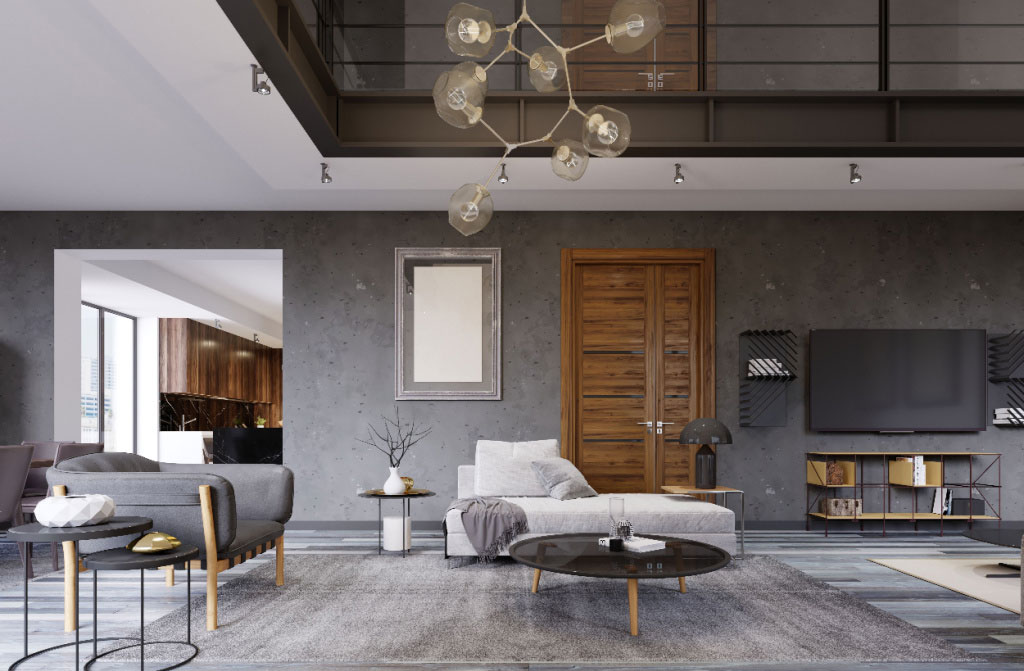 This five-bedroom, a five-bathroom warehouse converted apartment is spread across three floors, including a life, an extensive five-car garage, a heated pool, rooftop terrace, home cinema, wine cellar, a gym with jacuzzi, and office space that can provide workspaces for ten people. Seeing as Barcelona is one of the biggest tech cities in Europe, having such an expansive space in the heart of the city's tech hub, only ten miles away from flights that take you directly to London, is appealing, especially for those that work in the innovative tech industry. The beach is minutes away from the building, where designer boutiques and expansive parks can be found, with all the extra amenities sought-after by those that can afford this luxury warehouse conversion apartment. Priced at $6.74 million, the vast warehouse residences were transformed from an old wine storage facility from the 1930s.
Chappell Lofts, Camden, London, UK
Only 15 minutes away from King's Cross St Pancras station (made famous in the Harry Potter movies) by the Northern Line (London's incredibly trust-worthy metro line system), this two-bedroom, two-bathroom apartment comes with 12 feet-high ceilings, wood paneling, parquet flooring, the traditional British exposed brick, and cast-iron radiators to ensure heat in the winter months. The apartment is located within an old Victorian factory that housed a piano company whose patrons included Beethoven. The ground floor gives residents access to a Club Lounge with a cinema, cocktail bar, spa, and DJ booth to ensure entertainment without even leaving the property. Priced at $3.42 million, the apartment has easy access to some of the biggest tourist attractions in London, easily reachable by metro.
Conclusion
Many warehouse conversions can be done whether your budget is humble or extravagant. Most of these places can be found at very affordable prices pre-conversion, mainly due to their deplorable state. Yes, this will mean that investments may be high, but the return on investment will also be astronomical, especially if you intend to flip the property for profit. It's much more expensive to build a property with this level of stability than to buy an empty lot or buy a lot with a structure already on it, tear it down, and build it from scratch.
We're not saying that every old, abandoned, and derelict building can be reenvisioned into a home. And not to mention all the permits and approvals required to make this conversion, especially if the warehouse is in a nonresidential area – things that will increase the struggle for flippers. What we are saying is that for some of these buildings, it would be more practical to convert them based on their structural integrity alone. All that brick-and-mortar proved its strength over decades of hard use, and transforming them into housing will only benefit those struggling to find a place to live.Now, whether you want such a building for your own use or intend to transform it into a multi-housing building, the profit will be higher than the investment either way – even if you intend to make low-income housing for low-income families. Let us know in the comments below your thoughts on the matter and whether you find this niche appealing. Like & Share this article with fellow investors and real estate flippers, seeing as many of these properties are still waiting for their make-over.