Does the world of real estate fascinate you? Would you try your luck at buying, selling, and renting out homes, but you don't exactly know where to start? Then, you're at the right place! We're here to provide the basics for real estate investments for beginners! Shortly, you will see that a huge budget isn't necessary to get started! However, you can't do without being smart about how and where you put your money!
Table of contents
Read this Disclaimer before the fundamentals!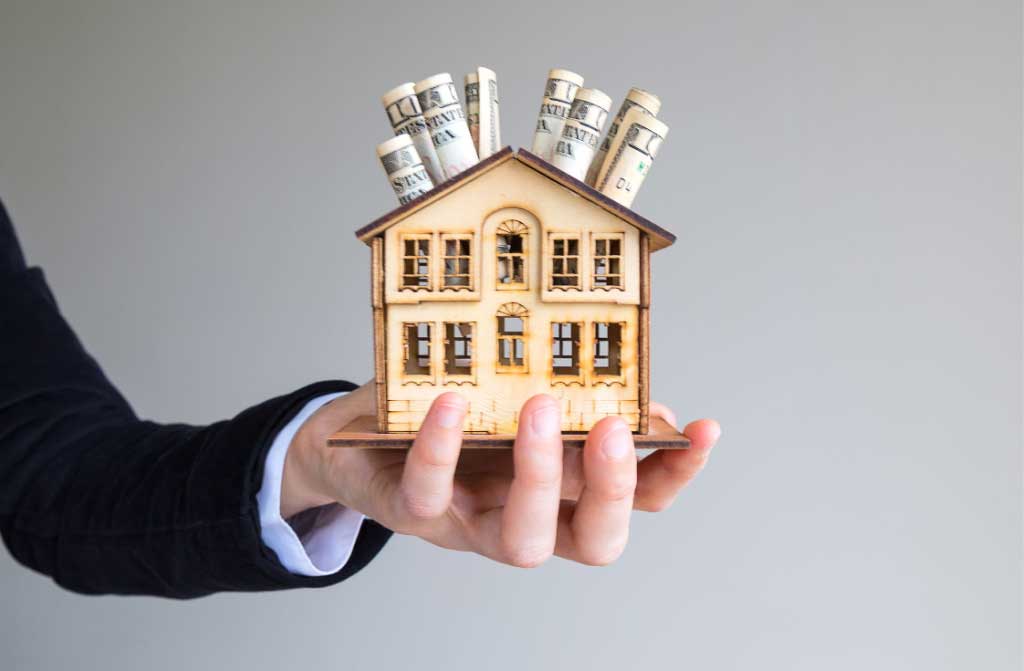 Getting into something new isn't foolish. Doing it without expert help is. Investing your hard earned money and bank loans into real estate might push you to the brink of bankruptcy. For this reason, we can't recommend enough that before investing in a new property, reaching out to professionals is a must! The best local real estate agents will work around the clock to locate your ideal investment property.
In addition, consider resorting to a real estate attorney to inspect implied financial risks. Thus, you can anticipate eventual legal battles and charges. It would help if you also counseled with a professional lending institution representative. In the process of property investment, you will require the input of established and reliable contractors with an excellent reputation. Otherwise, a lousy contractor can cause you a lot of headaches. We know all these services demand money on your behalf. But consider it an essential investment to dodge real estate scams or an even more significant threat.
Addressing popular real estate investment misconceptions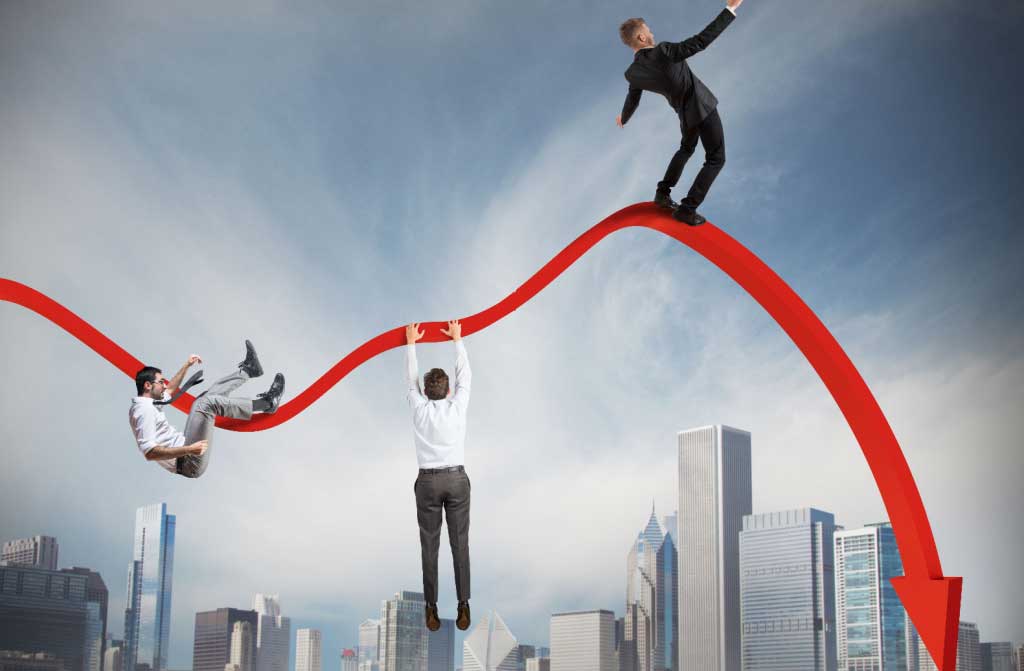 You buy a home cheaply, then sell it more expensive, right? Or rent it and become a landlord, as in a profitable side hustle. The truth couldn't be further, though! Way too many people are still blinded by the promise of a quick income created by shady real estate investment scams.
Take a peak behind the housing market curtains in 2023!
Don't let your guard down, and listen to half-baked speculations about how easy breaking into the real estate market in 2023 is! With the recession on our heads, skyrocketing inflation, and real estate prices going bonkers, breaking into the market won't be a piece of cake. For your information, the inflation rate in 2023 has been established at 6.4 percent.
The interest rate determined by the Federal Reserve seems to normalize, but it's still high. It means that people borrowing money must pay the lending institutions more. Thus, it casts a shadow on the projects of real estate investments for beginners. Plus, we must not forget that the American housing market faces a housing shortage.
Working without a realtor is exposing yourself to failure from the get-go!
You must have realized by now that the prospects of real estate investments for beginners aren't exactly rosy. Still, there will always be an opening if you decide to make money despite the recession and go with real estate investments. However, it would be best if you took the advice of an already experienced local realtor.
You can be pickier and resort to those agents and brokers who have specialized in a niche supporting your cause the best. You can turn to them if you also plan on investing in commercial properties.
Doing so will instantly gain you an advantage over the other investors who won't rely on professional assistance. For instance, local realtors can warn you about the pitfalls of house flipping. Then, licensed agents will supply you with fool-proof financial tips and tricks. They will act like a good old friend or safety net, holding your hand while you make the toughest investment decisions.
Setting your budget straight before a significant investment
We can't ignore the fact that the US economy struggles with growing prices in every domain. The real estate market is no exception. Yet, with competent decisions, you can bypass the curse of inflation and make a decent income. So you can follow these guidelines even after inflation is reduced, and we can put the fear of recession behind us!
Control your monthly expenses!
Right off the bat, your budget and monthly expense management are paramount. You can start micro-managing your costs at home in inflation by cutting unnecessary expenses and installing eco-friendly and smart devices in your house or condo. In short, you must learn how to budget like a pro!
Ask for your FICO score!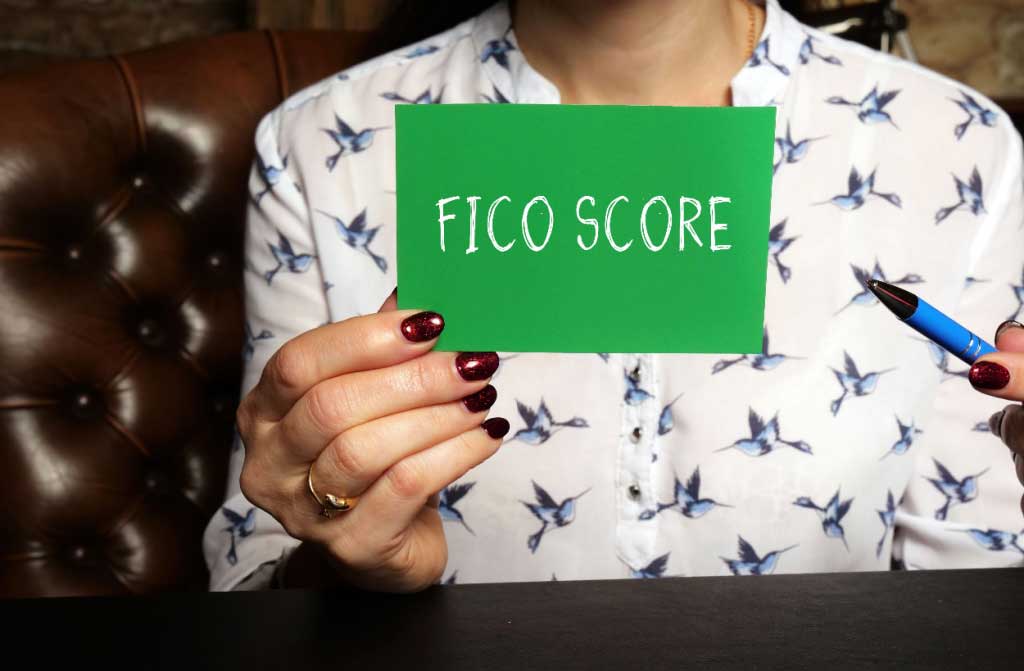 At the same time, it would help if you requested an official credit report to analyze your credit history and eligibility for a bank loan. The document shows how you handled your past debt repayment. Mortgage lending institutions will also consider your credit (FICO) score (your credit report's representation in numbers) and decide whether you qualify for a loan and, if you do, at what interest rate. As a tip, try applying for a more advantageous government-backed loan!
However, know that the interest rate for an investment real estate loan is about 0.75 percent higher than for loans given to first-time home buyers! Building your creditworthiness must sound commonplace by now, but it has never lost its relevance!
Decide on which type of investment property you're interested in!
There are numerous ways to go about real estate investments for beginners. Let's see the most widely popular ones!
Long-term residential rental investments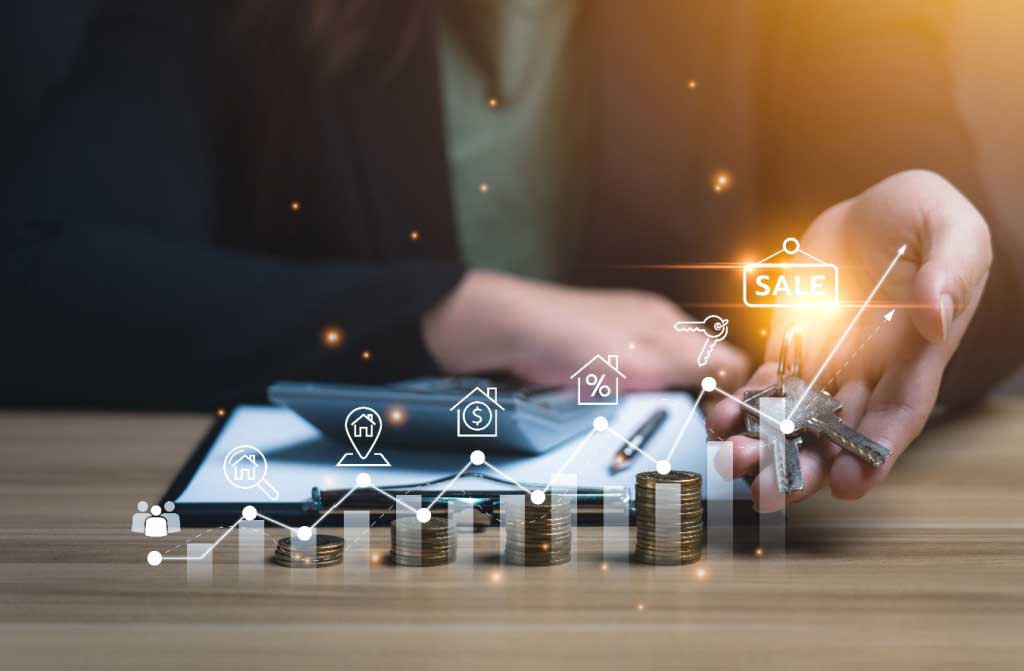 Many people got into investments to join the rental game. It implies that you buy a second home and rent it to a tenant. Tenant screenings are vital because they will pay your mortgage or become your second income source. You can choose profitable short-term rentals or long-term residential real estate investments.
The States have lucrative rental markets. Rental units will bring many extra expenses for you as a landlord to get the place up and running, for example, renovation costs and contractors' bills. Also, remember to discuss renters insurance terms with your attorney!
"Untraditional renting investments" with vacation rentals
Slightly similar are Airbnbs, log cabins, and vacation rentals. On the bright side, you must expect a higher ROI than traditional renting. On the other hand, Airbnbs require a lot more energy and money investment on your behalf. Tenants will come and go more frequently, so it's your responsibility to clean up after them and check whether all appliances are functioning. You may ask whether Airbnbs are better than traditional renting. By all means, they both have their pros and cons.
Should we put house-flipping behind us?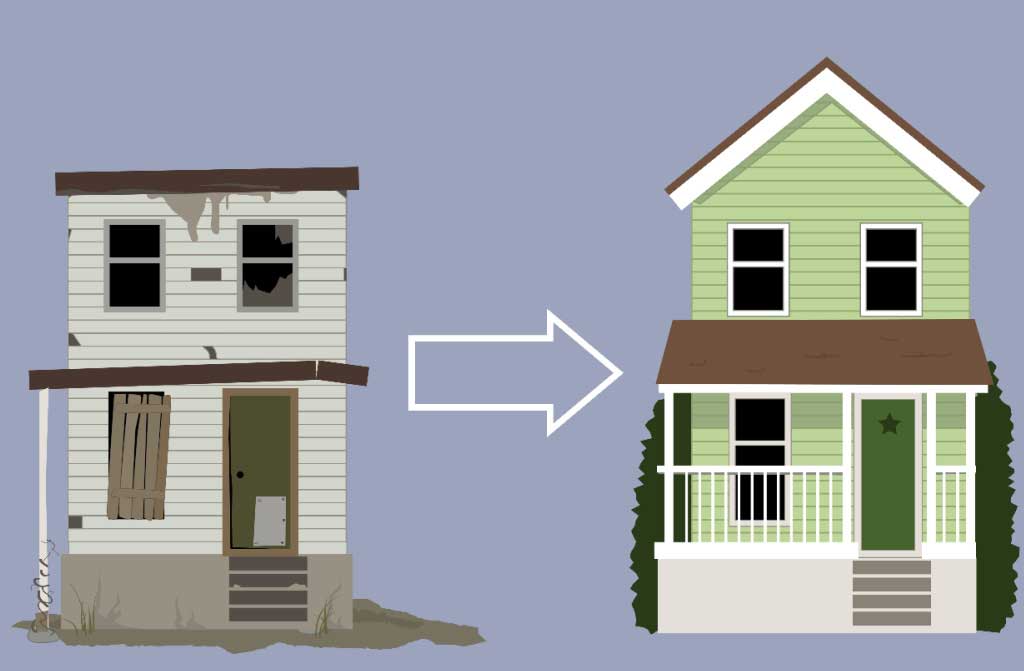 In the "good old days," when the housing market was more stable than presently, we would have recommended dipping your toes into house-flipping. Well, we wouldn't anymore. Why? Because buying and improving the property's appeal often implies a substantial amount of money. Before the sale, you must consider the contractors' fees, exterior and interior facelift expenses, and marketing and legal fees. And let's not forget about closing costs, downpayment, and transfer fees you pay for the city, county, and county administration.
And now comes the kicker. The market can be subject to unpredictable and sudden changes in your area. As a result, you may not be able to sell it at the price you were hoping for. But holding onto your investment keeps generating expenses. You still must pay monthly bills, such as mortgage payments and HOA fees. And we have barely scratched the surface yet. Many investors filed for bankruptcy due to the hidden surprises of house-flipping.
Intelligent ways to go about real estate investments for beginners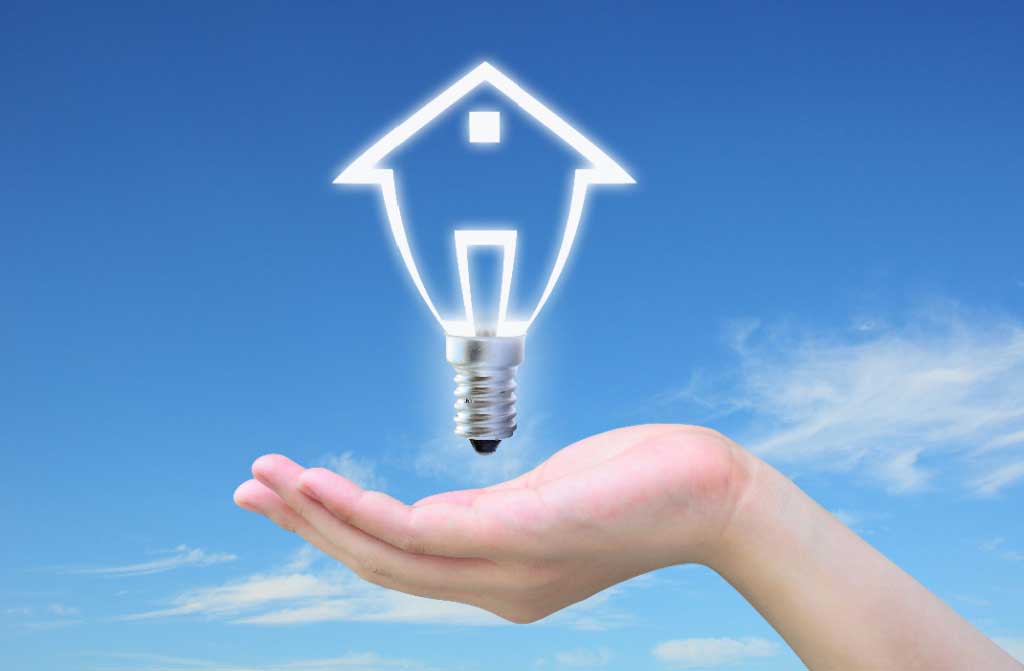 Often, poor credit scores and low-income cut out half the enthusiasm of several first-time buyers and investors. Unsurprisingly, you can still benefit from creative solutions to fend off a lousy credit score.
One of the most popular and resourceful ways is owner-financing. The gist of this method is that the buyer and seller eliminate the bank as a go-between. You, the buyer or investor, will pay the mortgage or monthly payments directly to the property seller. No credit score is required, and the buyer can move in faster. Albeit, the seller will require a larger downpayment and ask for a higher interest rate.
In addition, the final transaction, the so-called balloon payment, will take place much sooner than a traditional mortgage (due at least after five years.) The good news is that sellers and buyers can negotiate terms freely before signing the contract.
How to find the best investment property?
You can explore your first-time investment property in the usual or more creative routes. Many rookie investors resort to getting in touch with skillful local realtors or monitoring MLS property listings regularly. These traditional methods also apply to locating owner-financing real estate!
The rental market in most major American cities is quite saturated, and you may need to gain a foothold. However, we recommend you try the most populated cities first. Secondly, look into charming American towns with great economic potential! Another tip for beginners is to look closely at real estate for sale in smaller but potent college towns, harboring a flawless reputation!
You can set out to identify potential investment properties on your own. For example, you can drive around your neighborhood or be active on social media groups with real estate topics. You never know when you'll bump into a home facing foreclosure or a deserted building the owner of which doesn't wish to keep it.
Final thoughts
It's a fact that real estate investments for beginners are few and far between. Once you tread this path, you must prepare for serious consideration, initial capital, and careful planning. Investing in a property (especially for the first time) without requesting the professional assistance of established local realtors would mean going to war without arms.
The real estate investment business can generate decent returns. However, the market faces economic adversities caused by inflation and house shortage. Furthermore, many intend to make a fortune by joining the game. Consequently, the market lacks promising opportunities. For this reason, diversifying your investment portfolio can bring you peace of mind and offer protection in unstable economic times.
Our final recommendation is to walk with an open mind and see investment potential in everything you encounter! It's a no-brainer that waterfront houses are great investments. Yet, sometimes the most surprising lots, pieces of land, and abandoned properties will also make a lucrative investment no one has ever considered before you! For instance, a giant building in shambles, basically an eyesore, will make the most profitable warehouse under the proper budgeting conditions and management. Another fascinating example of modern-day investments is digital real estate, which we must yet explore in detail.
What's your tip for real estate investments for beginners? How did you begin investing in real estate? Please share your insights in the comment section below! If you liked this article, share it on Facebook, Insta, and Twitter!