Do you have renters insurance? If the answer to this question is no, then you might be at risk of sustaining severe financial losses in the incident of an unforeseen event like a house fire or natural disaster. In this article, we'll be going over the various ins and outs of renters insurance, so you know what to expect before you start searching for a suitable policy.
First of all, what does renter's insurance do? The answer is simple, actually; renters insurance protects the tenant from certain risks such as fire, theft, and vandalism. These policies typically cover the costs to replace personal property (clothes, furniture, electronics) if an unforeseen eventuality such as a house fire or natural disaster damages or destroys these belongings.
Even though rental insurance might be a dependable safety net for many tenants, not everyone opts for it. There are many reasons why people decide not to add yet another expense to their monthly budget. When money is tight, renters insurance can seem more like a want and a whole lot less like a need.
Landlords working in cities with lots of renters may be more inclined to push renters insurance on tenants, which is why you'll probably have to look into renter's insurance sooner or later. But do you actually need to have rental insurance? Is it mandatory, and if not, should you get it anyway? Let's find out!
Article Summary:
What is renter's insurance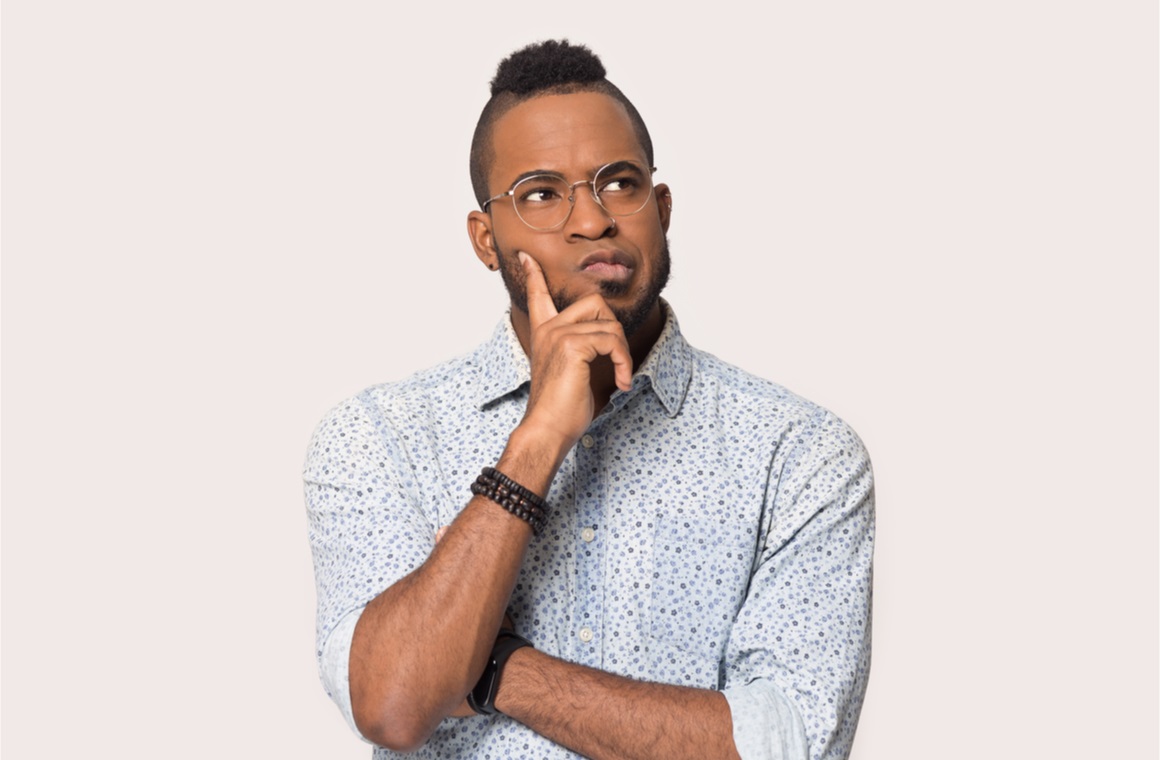 Not everyone who moves into a new city is ready to buy a home. In most cases, the only other option is a rental. If you rent, you have more flexibility and you won't face the same financial hurdles you would if you opted for a mortgage instead. You can even manage your rent to save money for a future home purchase. Even if you are renting, however, there's a good chance that you will be keeping a lot of valuable items in your rental.
Do you have a laptop? What about a camera? Do you have any collectible items? If someone burgles your apartment or vandalises it, these goods are as good as lost. So what are you to do? You could invest in improved security measures such as cameras, locks or a security system, but renters insurance might be a better option.
Renters Insurance is simple: it's a policy that insures your belongings if they get damaged, stolen, or vandalized while renting. All you need to know about renter insurance is that it protects you as a tenant from unpredictable catastrophes like explosions, electrical surges, and fires, as well as incidents such as burglary, arson or vandalism. Without renter's insurance, material losses can't be recouped, few options when it comes to replacing your property.
Is renters insurance required?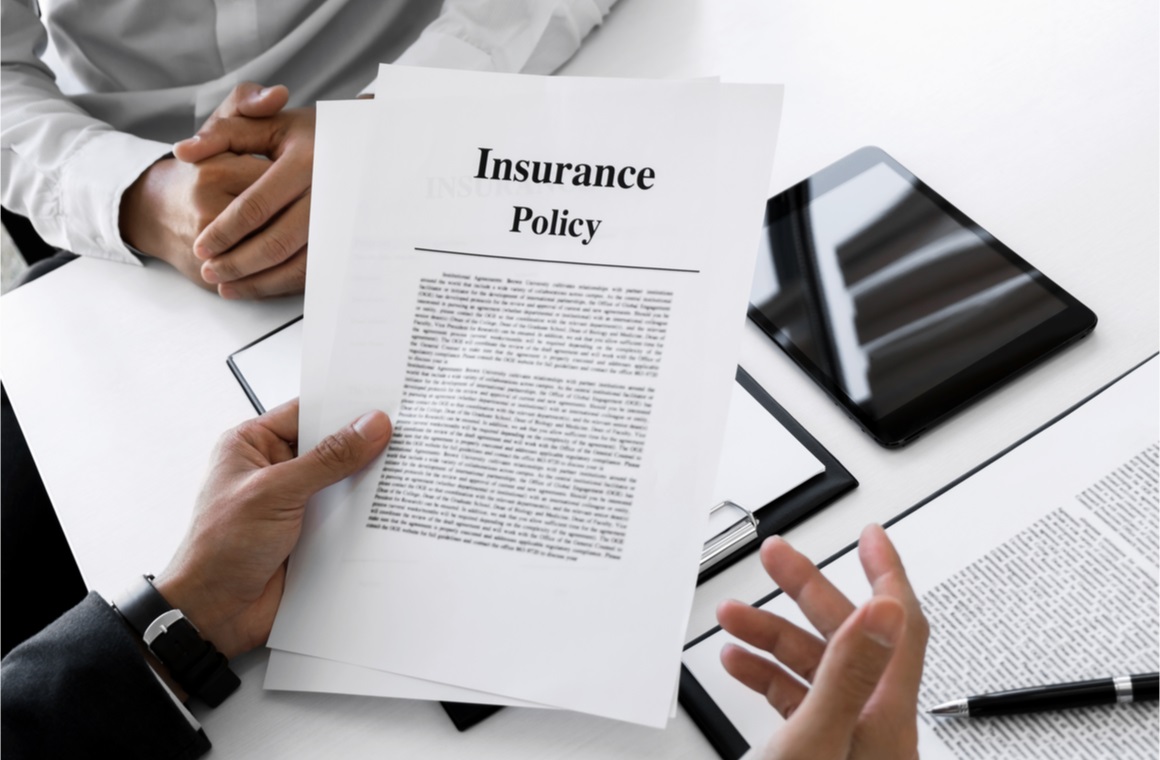 Renters insurance is only obligatory if the landlord or property management company requires the tenant to have it. Renters insurance can be a condition of leases in some states, most of which require the tenant to take out a policy that covers at least a given amount of material damages. If you are required to have renters insurance, this will usually be stipulated in the lease agreement. If you are a first-time tenant, make sure you ask the right questions to the potential landlord and find out if they require you to have rental insurance or not.
Why would a landlord require you to have a policy that protects the tenant's belongings in case of disaster? The renter's insurance is just as beneficial for the landlord as it is to the tenant. It provides an extra layer of protection, and there are several reasons why a landlord might require you to have it.
First and foremost, renters insurance can help prevent legal disputes between the landlord and the tenant. Since renters insurance provides liability coverage, it can mitigate potential threats that might otherwise lead to litigation.
If a natural disaster, fire, or flood occurs and the tenant's personal items are damaged, the insurance policy will cover the losses and the landlord doesn't have to financially compensate the tenant for any of the damage. Renter's insurance can also weed out bad tenants since tenants who are hesitant to pay for renters insurance might not be the most desirable.
As a tenant, you might not like the idea of having an extra monthly expense with the rental insurance, but it can be a good indication of a well-maintained unit. Finding and keeping a good rental is not an easy task but if you do come across one, the landlord will most likely require you to have renters insurance.
Should I get renter insurance, even if it's not mandatory?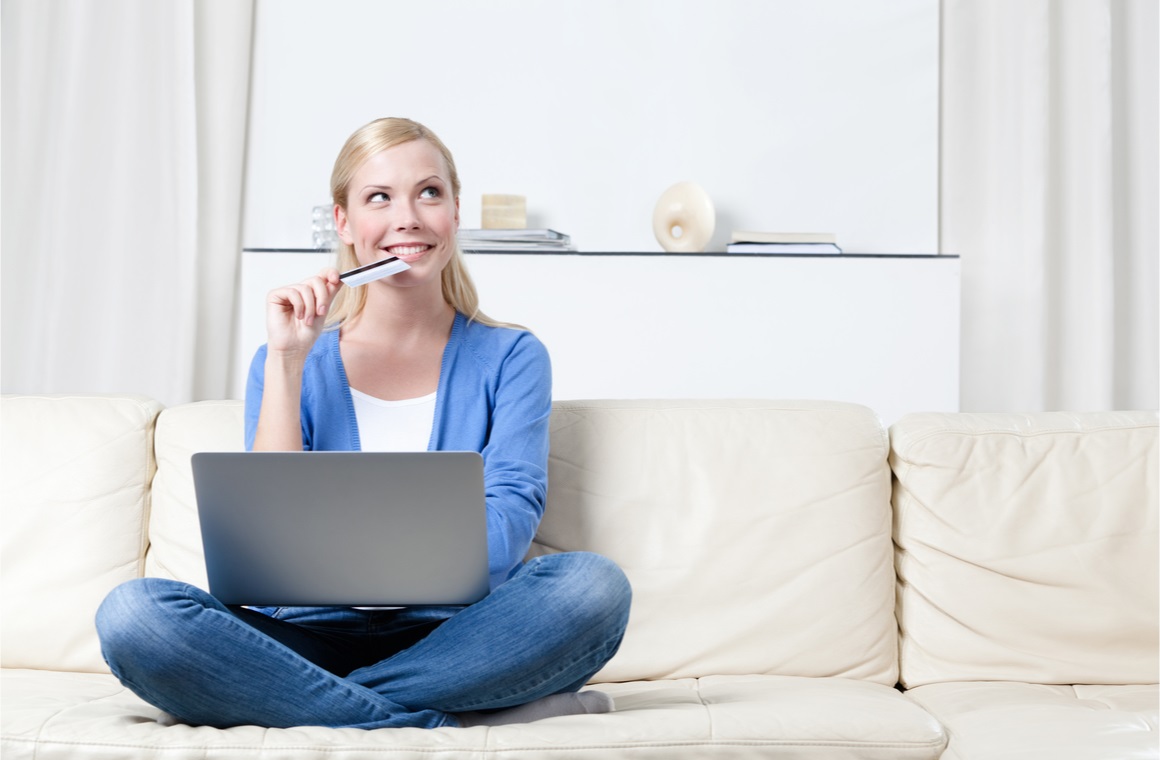 Because a renter's insurance policy isn't legally required to rent out a property (unless the landlord stipulates as much in the lease) should you get one anyway? Rental insurance isn't necessary, yet many tenants decide to opt for the policy to protect themselves and their belongings. Unexpected events can impact someone's financial situation in the event of damage to your personal property; therefore, many consider it beneficial.
The lower someone's income is, the more they might need renters insurance, especially for the liability and loss of use coverages. Liability damages are, in many cases, a heavy financial burden for many tenants who don't have enough savings to cover the costs. However, events that are covered by renters insurance can happen to anyone. In short, it's generally a good idea to take out a renters insurance policy regardless whether or not it's stipulated in the lease.
No one wants to be caught in a dispute with their landlord that leads to legal proceedings. If financial losses are involved, one side might ask for compensation from the other. Settling the dispute can be a lot easier with the extra protection from renter's insurance, so that you don't have to resort to legally defending your landlord-tenant rights.
Types of coverages for renter insurance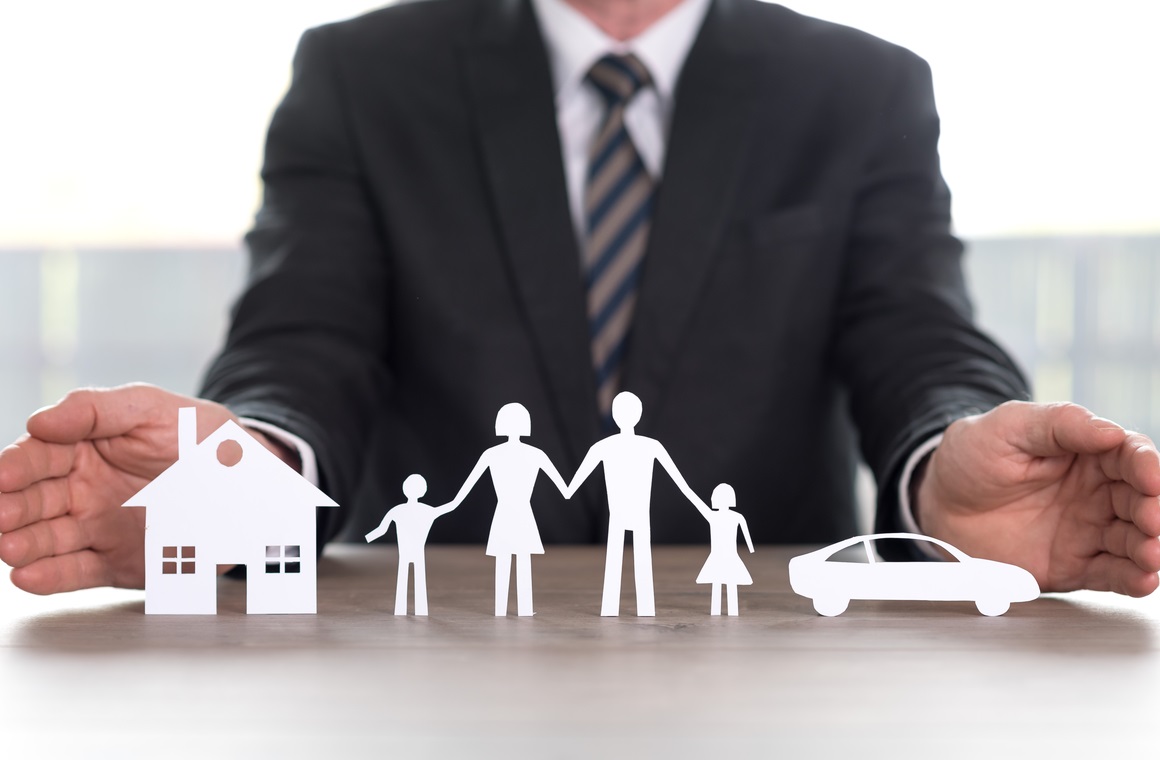 Personal property coverage
This coverage will help pay the replacement of your personal belongings if they are damaged or ruined by a covered peril, such as theft or fire. Note that the renter's insurance does not provide coverage for floods.
If your apartment is prone to a flood from a levy, dam or river, this insurance will not cover the damages. For that, you would have to look for separate flood insurance. Keep in mind that the policy will only cover damage within the policy limit, and if the costs of the damage exceed that limit, you might not be fully covered for the personal property damage.
Liability coverage
This type of coverage protects you against legal liability of an accident in your residence. If guests at your rental are somehow seriously injured, the renter insurance covers the medical bills and loss of wages. In the event that you are found legally responsible for injuries to other people or property damage, the insurance policy will cover a portion of the medical expenses, albeit a reduced portion.
Additional living expenses coverage
If the apartment is temporarily uninhabitable due to the damages caused by policy-covered perils, this type of coverage might help pay unexpected costs such as hotel bills since you cannot stay in the rented home. Keep in mind that each type of coverage has limits, so you should check with your insurer about those limits or find a real estate agent who can tell you all about renters insurance.
How much renters insurance do I need?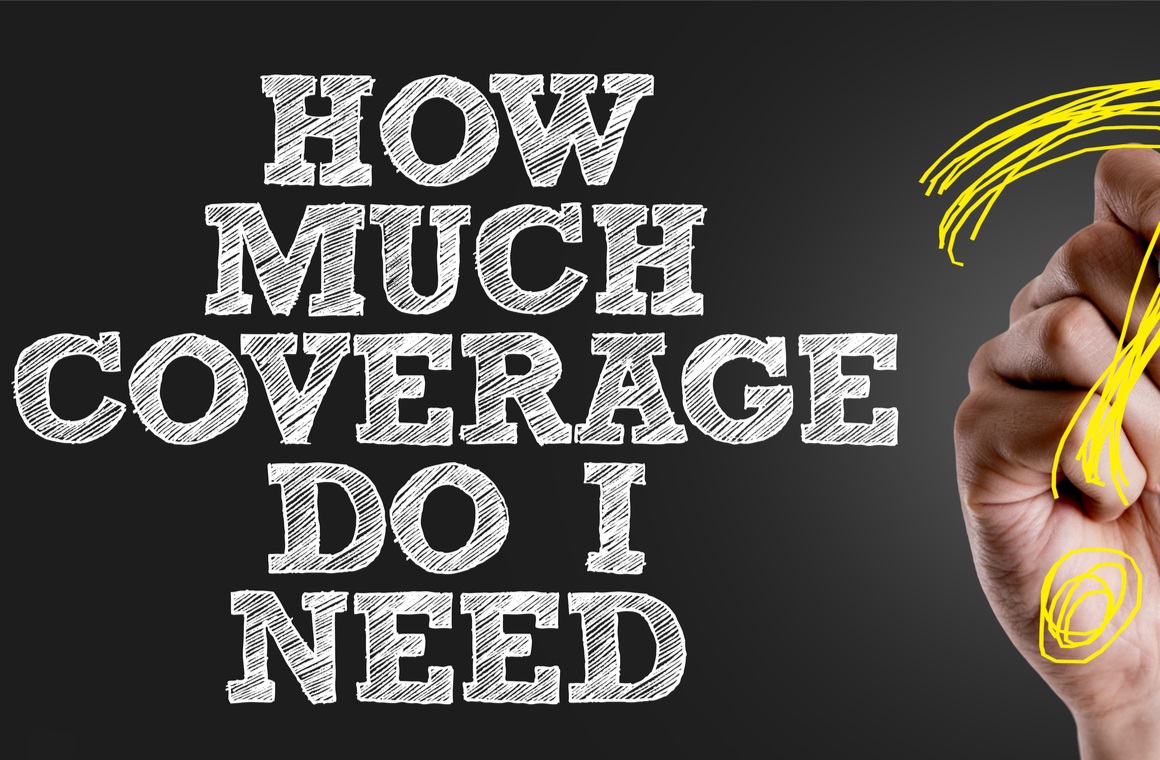 Even if your landlord requires you to have renters insurance, it is up to you to shop for and purchase coverage on your own. By evaluating your personal situation, you can determine whether or not you want to take out a renters insurance policy, and if so, which plan you should purchase. Here are some common misconceptions about renters insurance plans that you should be aware of:
Landlords insure personal property
Despite what you might think, landlords or holding companies do not insure personal property or belongings. In general, landlords only ensure the property, which has to do with the building or unit that you live in. Tenants are solely responsible for liability and expenses related to loss of use or personal property.
My possessions are not valuable enough to warrant renter insurance
Not purchasing renters insurance because you don't have many valuables can be a mistake for two reasons. First, you are likely to underestimate the value of your possessions. The average value of possessions in a two-room apartment is around $30,000, and when you break down the value of your belongings, you might be surprised at how much they are worth. Secondly, even if you don't have valuable personal property, other coverages are featured in renters insurance policies that might make it worthwhile for you.
Renters insurance is expensive
The average annual renter's insurance premium in the US is close to $187, which is far less than the average homeowners insurance policy cost, which comes out to roughly $1,000 per year. Prices can vary, but keep in mind that the policy can cover up to $30,000 in personal property damage and at least $100,000 in liability protection, and this type of coverage can be easily found for $20 per month or less.
In the end, if you decide to purchase renters insurance, you should inventory your personal property as soon as possible. Create a photographically documented list of everything you own and estimate the value of your belongings. You will be surprised at how quickly things add up! Once you know the value of your belongings, you will know how much coverage you need.
Is rental insurance necessary?
You are not obligated to rent from a landlord that requires you to have renter insurance. Also, it is easy to find landlords that don't require you to have renters insurance. But you have to keep in mind that their policy won't cover damage to your personal possessions without renters insurance.
Investing in renters insurance might be the right move if you know the risks involved and how much insurance you need to buy. With this article's help, we hope to provide you with the answers to these questions and help you decide if rental insurance is for you or not.
Do you have rental insurance? Did it help you when the unexpected struck and your personal property was damaged? Let us know in the comment section below. If you enjoy the content, don't hesitate to share it on all your social media platforms.