Where you propose will always be a part of your engagement story, whether it's at the base of a national monument or the top of a mountain. It could be the city where you went on your first date, where you went on your first trip or a new location that will be the next step in your relationship. Just make sure it means something to you both. We've chosen the best places to propose in the USA along with fun ideas for proposing that will pique your romantic side to get you started and stimulate your imagination.
Best places to propose in the USA
New York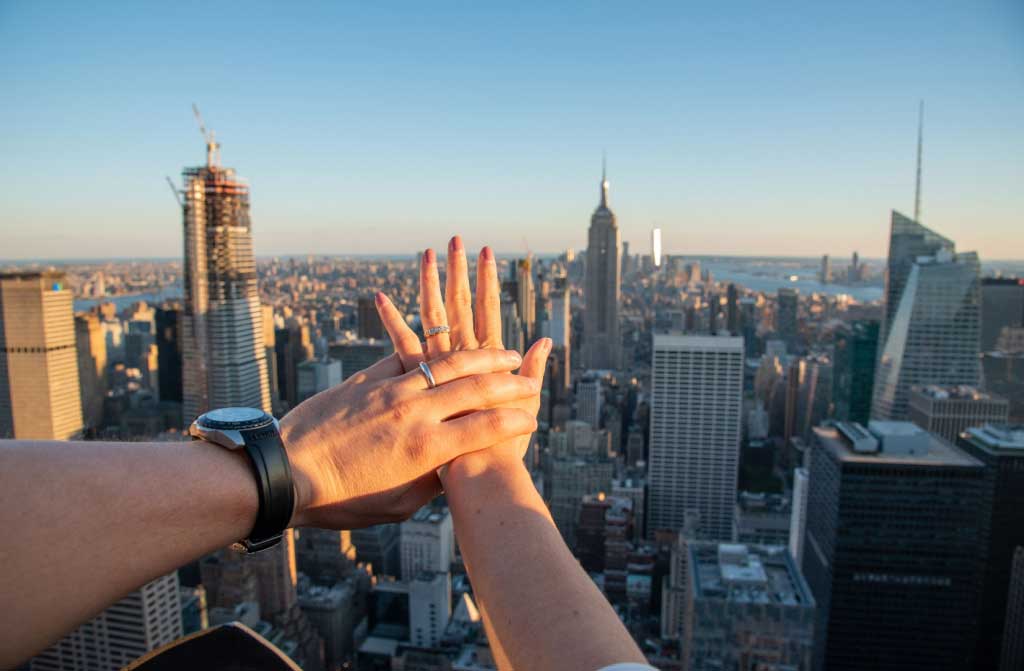 If you plan a proposal in New York City, you have many options for romantic settings. Classic locations include beneath Times Square's billboards, Grand Central Station's celestial-painted ceiling or the Brooklyn Bridge. But there are plenty of less well-known options if you want to avoid the crowd for your big moment. A ferry ride around Manhattan will give you great cityscape views and be less formal. If you want a quiet and romantic proposal, you can rent a boat from Central Park and stay at the Grand Hotel on Fifth Avenue, which is ideal for romantics.
Maui, Hawaii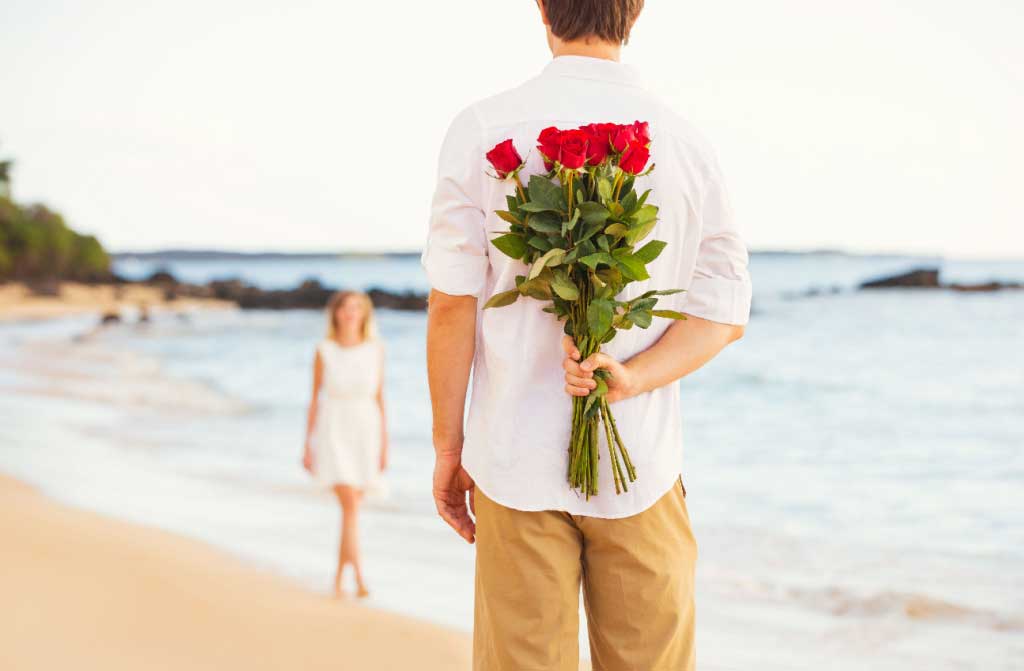 Maui in Hawaii is a paradise with its mountains, waterfalls, and picture-perfect beaches. Maui is the best place to propose in the USA because of its charming views. The winding road is filled with waterfalls and beautiful views. However, if you plan to propose along the ways, bring ponchos, in these parts it usually rains. You can also have a trip to Molokini and propose with these beautiful surroundings.
Disney World, Orlando
There are numerous picturesque locations to propose at Disney World. The most magical place on earth could be a more magical location for a proposal. Take your loved one on an extraordinary adventure in one of the best places to propose in the USA, where you can travel to a galaxy that's far away or you can try Cinderella's Castle. This is another option for a real-life proposal straight out of a fairy tale. Disney also provides engagement packages to assist you in making this day so memorable.
Hammond Castle Museum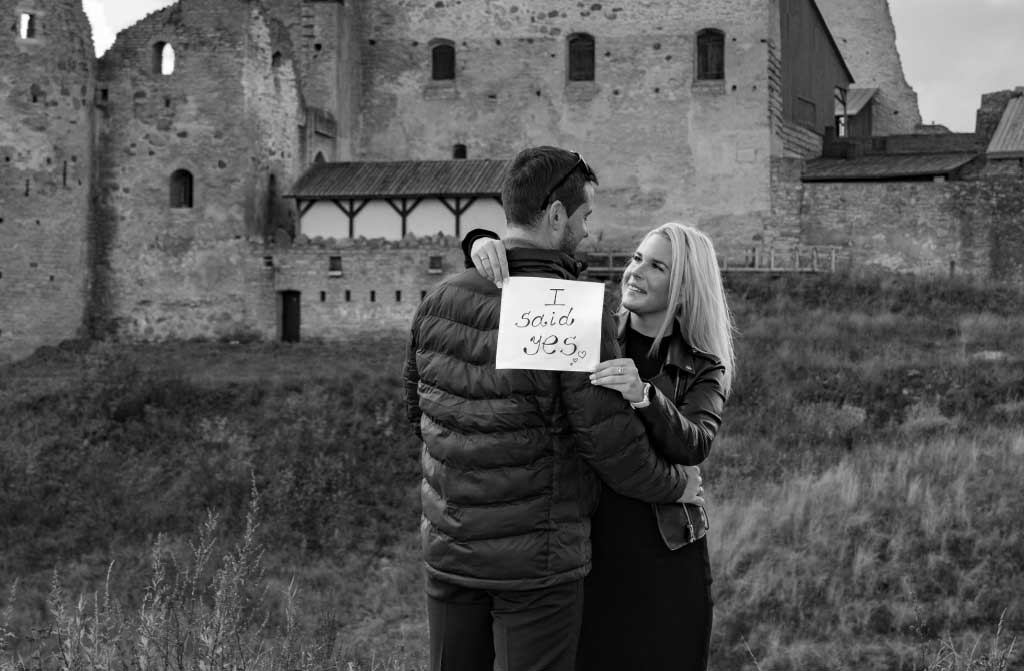 Hammond Castle was built in the late 20's by the scientist John Hays Hammond Jr. and is considered one the best places to propose in the USA. Here you can combine history, romance, take a tour of the castle's history and find the ideal spots for your proposal. The stome arches or historic drawbridges that overlook the Atlantic Ocean make excellent subjects for pictures and videos.
Grand Canyon National Park
The Grand Canyon is generally one of the most breathtaking sights in the United States, making it one of the best places to propose in the USA for a romantic proposal. It offers numerous ground and air based proposal opportunities. Before you ask for their hand in marriage, treat your loved one with a romantic helicopter ride early in the morning or arrange a casual picnic under the golden light.
Las Vegas
Although bachelorette parties are more commonly associated with Sin City, you can be sure that Las Vegas is full of romance. You can drop your big question in front of the fountain at Bellagio for example. Or maybe you can work with a magician to plan your big moment. And after that, you can tie the knot in one of Vegas' many chapels as soon as you announce your engagement.
New Orleans
This town has a lot of places to propose, but the atmosphere is what you'll remember most. Make a love dedication in front of the St. Louis Cathedral in Jackson Square. Hire a photographer to record the magical moment. At Cafe du Monde, you can't go wrong with a beignet and a ring for your sweetheart. Charter a boat for a romantic sunset cruise on Lake Pontchartrain, and then work your way up to the stage for a grand public proposal at a jazz club. Of course, going for it on Bourbon Street is perfectly acceptable as well.
The Lighthouse in Portland
Portland, Maine, is a charming town with old-world charm and a nautical romantic spirit that is both charming and relaxing without being isolated. Maine has the oldest lighthouse and one of the most photographed in the United States. It has a natural, simple atmosphere, that makes it perfect for a private proposal and one of the best places to propose in the USA.
Yosemite National Park
Yosemite is renowned for its natural beauty and is one of the oldest national parks in the United States. There are numerous dramatic viewpoints within the park from which to propose, but none are as beautiful as Taft Point. Today, the location can be reached via a moderate hike of 2.2 miles. This is a perfect location if you intend to hire a photographer for your proposal because the photographer can discreetly stand on a different cliff facing the point and capture the significant moment with the entire valley in the background.
At home
Propose at home, in the most "you" setting possible, to commemorate that romantic notion. You can even include your pets in your plans, and there won't be nearly as much pressure. If your significant other doesn't like big, flashy moments, this is the move. Together, you have constructed a life where you feel most comfortable.
Valentine's day proposal ideas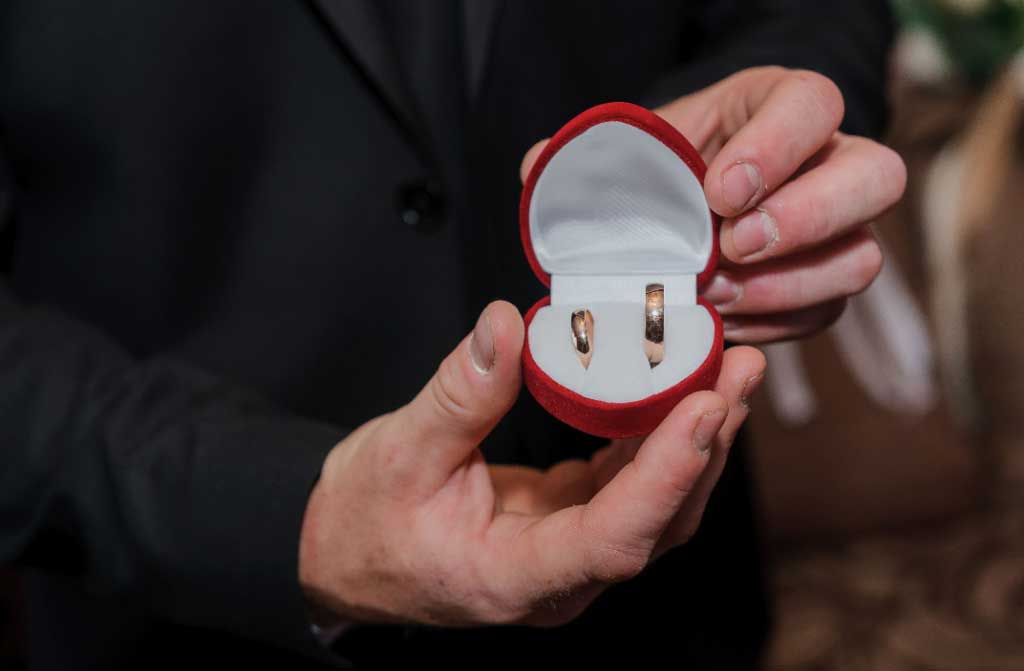 Every marriage proposal is romantic, but Valentine's Day proposals are extra special. Since February 14 is a day specifically designated to honor love, why not make the ultimate gesture and propose on this day? We've compiled our top suggestions for the ideal Valentine's Day proposal, and you'll have a hard time choosing just one to help make your proposal memorable and original.
Go ice skating
One of the most romantic ways to spend an afternoon or evening on Valentine's Day is to go ice skating, which is still available at many locations. This is probably one of the best Valentine's day proposal ideas because before the ice melts, it's a chance to hold hands, laugh, and create new memories.
Watch a movie together
Movies can link people because they mirror how we behave and perceive those important to us. Why not take a cue from this? It's impossible to beat a movie night with popcorn and a package of chocolate-covered raisins. What is more comfortable than watching a movie in the comfort of your house? Nowadays, it's really easy to enjoy a movie at home and have the cinema experience from the comfort of your sofa. Simply dim the lights, bring a blanket, watch your favorite romantic film and make this simple thing one of the best Valentine's day proposal ideas.
Create a spa day at home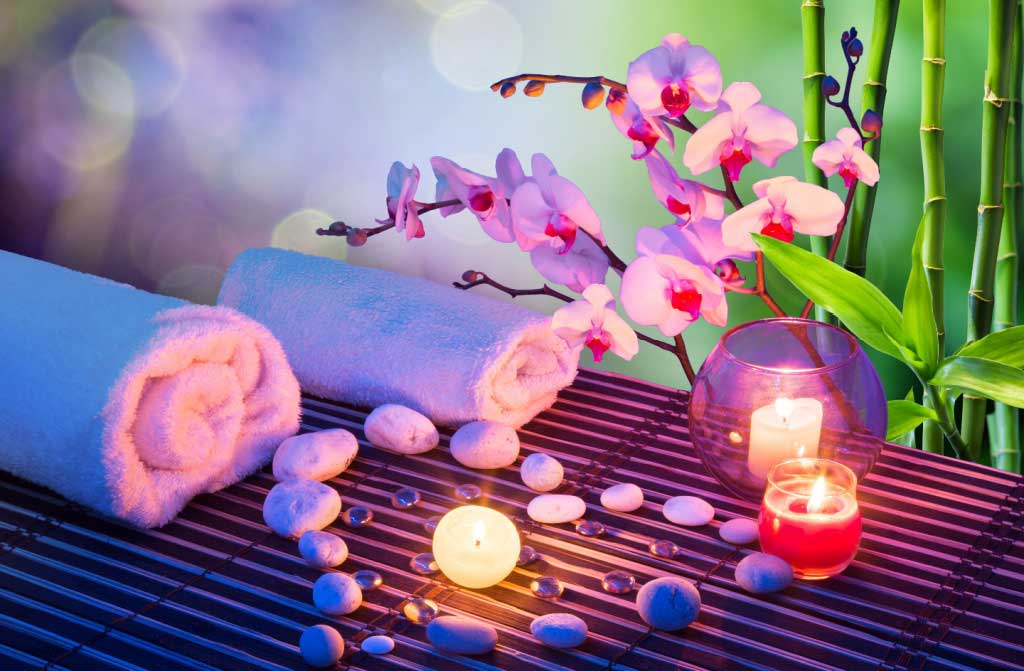 A spa day is an excellent way to kick off your Valentine's Day proposal idea by impressing your loved one. Even better? Creating your own spa-like environment in the comfort of your own home. While your sweetheart is away, prepare the bedroom by putting rose petals in the shape of their name or a heart on the bed. After that, soak in a warm bath with some soothing bath salts. Then, in the tub, place their favorite scented candles. You may also set a new book and favorite cup of tea on their nightstand for added comfort. This is such a relaxing experience. The fact that it is in the comfort of your home makes it even better. And if you want to go the extra mile, you can make scented candles and use them on your spa day. This is such a beautiful and romantic item that works really well in the atmosphere you are trying to build, and it also works as a lovely diy valentine gift idea.
Conclusion
February 14th is coming with rushed steps, and hopefully we gave you some good ideas if you want to propose on this special day. But if not, don't forget to do something special for your loved one on this romantic day. Remember that feeling comfortable at the time of popping the big question is so important, so choose a place and an activity that you both enjoy.