Think of interior design as the canvas upon which you paint the ideal living space. Interior design is the key to unlock emotions and feelings that can only be experienced at home. It's hard for a homeowner to know how to implement some of the ideas in their own home with little to no knowledge about interior design. However, with the help of an interior designer and by being aware of some of the trending interior design concepts, you are one step closer to building the ideal living space.
The world of interior design is continuously changing. What was trending yesterday is no longer viable today. Some home decor concepts that you thought were outdated might still be around, and new interior design trends emerge every year. As more people are spending more time indoors, interior design is taking center stage in 2021.
Architects and designers are increasingly aware of their responsibility to ensure the comfort and well-being of their customers. Searching for the best solutions for your interior design projects is not an easy task, but we are here to help. While it is crucial to understand the benefits of hiring an interior designer, it is just as important to be aware of the most trending interior design concepts.
Biophilic design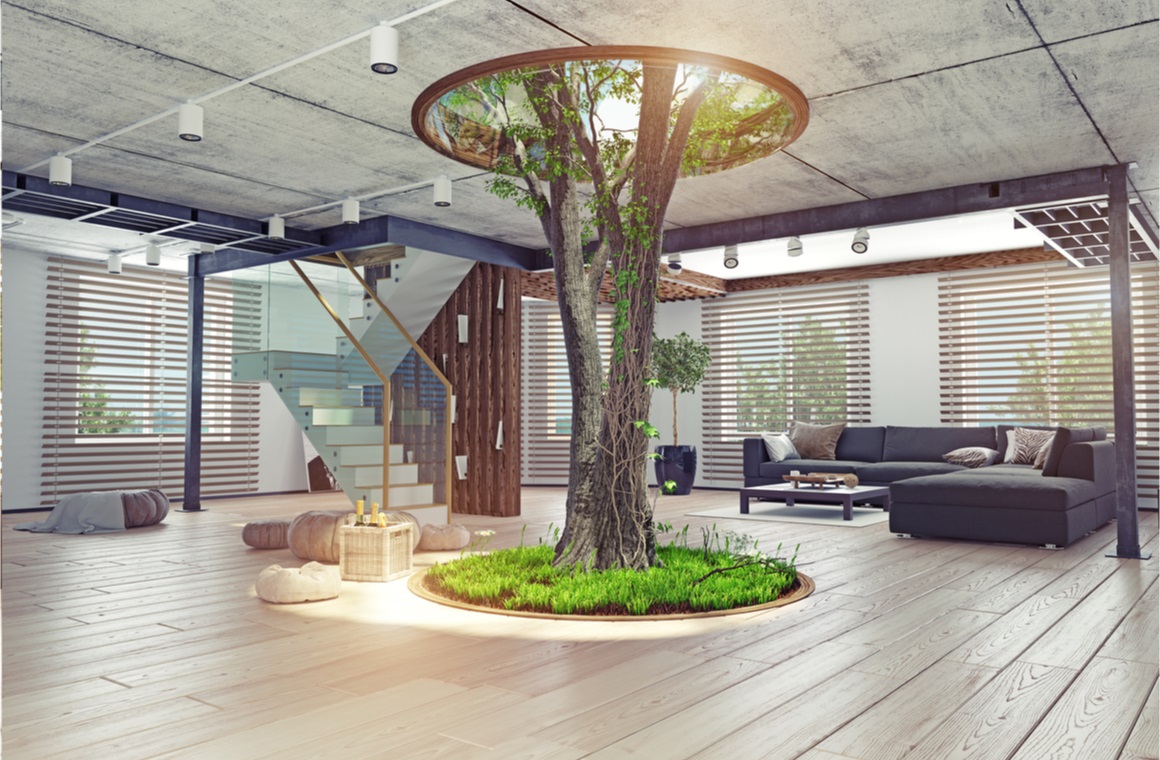 Worldwide, people have increased the amount of time spent indoors. However, there is a particular connection between humans and nature that contributes to our well-being. Even though we might find it difficult to go outside as often as we like, many people decide to bring the outdoors inside for safety reasons. Known as the Biophilic design, this interior design concept aims to do just that.
A completely new layer in interior design projects is indoor plants. This concept entered mainstream conversation around 2019, and ever since, the trend has grown in popularity. In order to provide a certain connection with nature, Biophilic design aims to integrate natural elements in the building's architecture. The design managed to reinvent contemporary interior design in ways that make people more environmentally conscious.
Biophilic design can be viewed as a way to improve our health, psyche, and overall ecosystem by using reclaimed wood, green walls, hanging plants, and large green installations. Without question, interior design is being shaped by this trend as we see more of these concepts being implemented in people's homes.
Traditional-modern style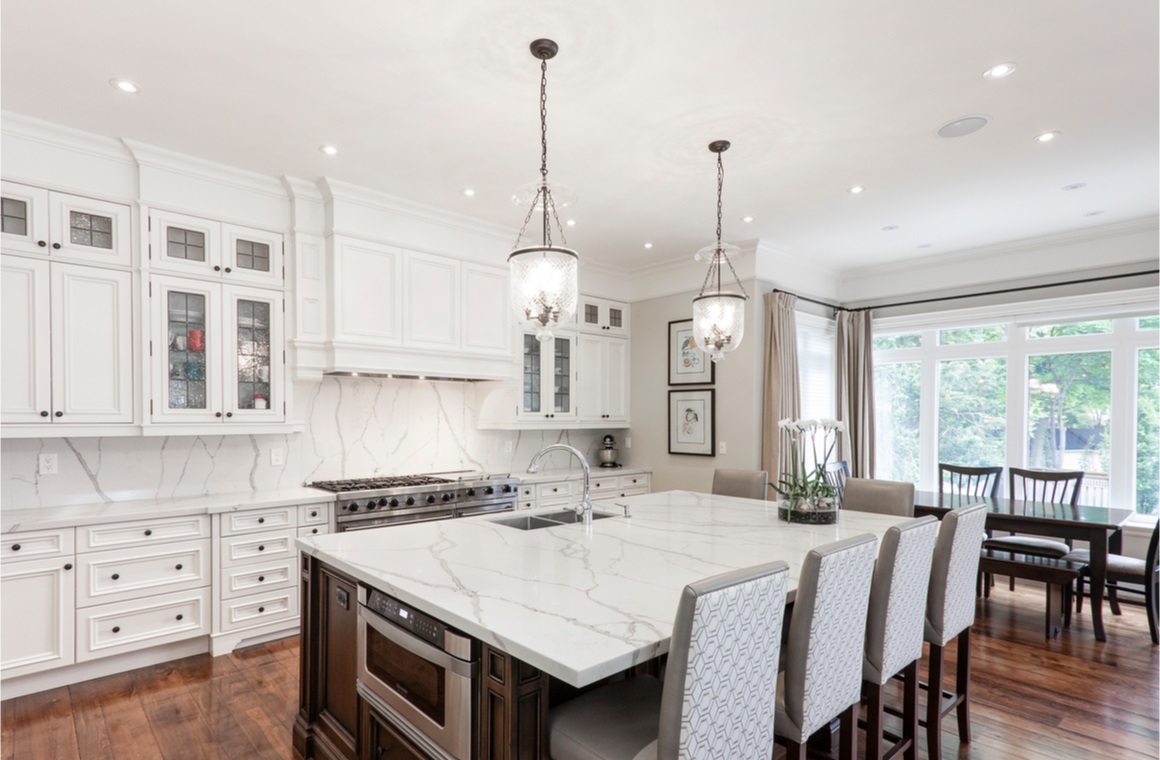 Modern design has been around for quite some time, and it is still trending, but many people are getting tired of it, and it seems that we are experiencing a reappearance of traditional style interior design. Some people go for a delightful fusion between classical, traditional, and contemporary modern for a unique and beautiful interior design style. The two concepts might seem far apart, and many have trouble pulling together a fusion that works. The traditional style is considered "old fashion" and by many and modern style could be somewhat "cold" or "impersonal." However, designers managed to take the best of both worlds and create something unique and joyful.
For example, exposed brick can be a rustic yet modern design with the right combination of colors, furniture, and other elements. Traditional style interior design features solid furniture items with a robust structure, larger size, and curved lines. The focus here is mainly on comfort, which is very typical for these design concepts. On the other hand, fewer ornaments and more emphasis on straight lines with clear restrictions as far as numbers go denote minimalism, which is typically found in contemporary style trends.
If there is a way to create a lavish and sophisticated design with modest simplicity, the fusion between these two interior design trends managed to deliver. As far as the color patterns go, traditional style focuses on monochromatic and neutral colors on ceilings, flooring, walls, and upholstery. With a neutral background, you have the perfect setup to introduce some color accents with smaller elements.
Scandinavian style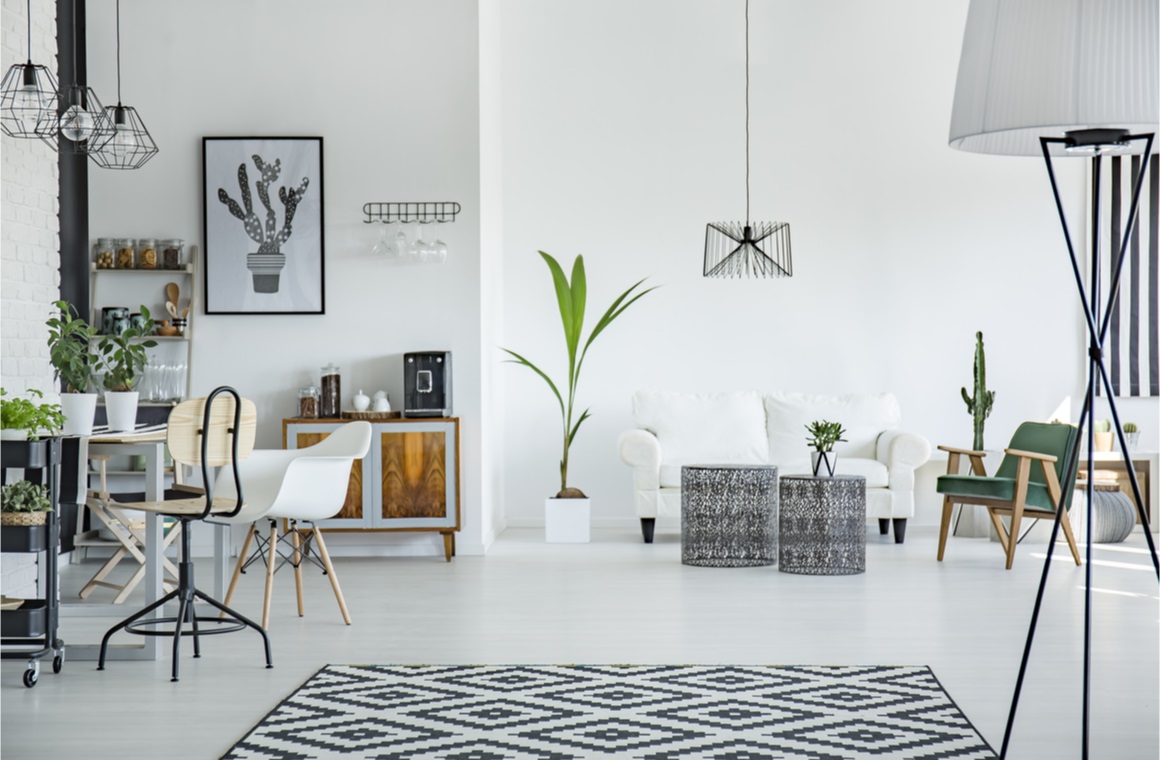 If you are looking for a functional, simplistic and efficient home style interior design, the Scandinavian style is for you. Similar to Hygge: interior design and lifestyle with similar roots, the Scandinavian interior design concept brings a whole new dimension to home decor. This particular concept is inspired by democratic design ideas, and it finds the perfect balance between minimalist efficiency and warmth.
Some of the elements featured in the Scandinavian style interior design are organic materials, clean details, and bare ornamentation. The color palette is predominantly black and white; however, gray and blue can be added for a pop of color through the house. Scandinavian interiors focus on rounded and sinuous silhouettes and contours. Organic textures through the room add a cozy vibe, and even the barest of layers can be brought to life with Scandinavian style design.
If you want to communicate refinement through sheer simplicity, this interior design manages to deliver both from an aesthetic point of view and functional. With Scandinavian style design, you have more than just time and space at your disposal; you have an architectural delight that you can enjoy.
Art Deco interior design style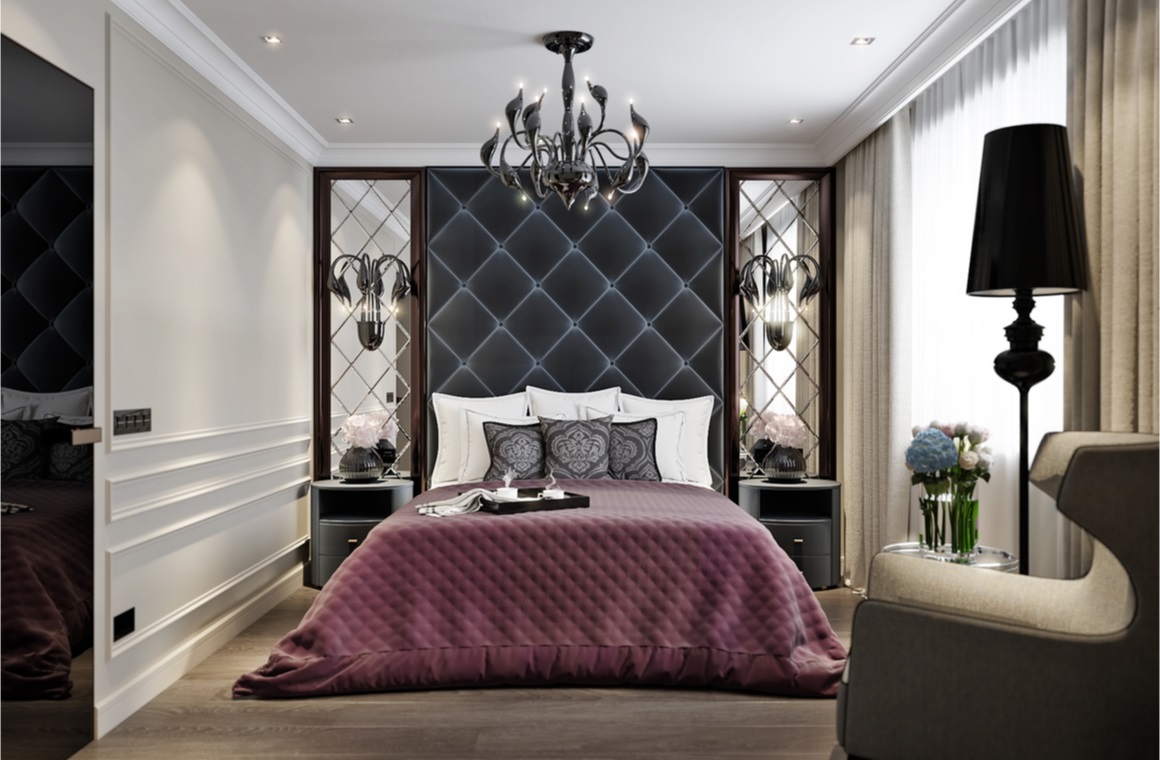 The expression of elegant compositions through sheer balance and restraint is only achieved through Art Deco interior design, another concept that is trending lately. The arrangements are bold and bombastic, which in terms brings a whole new dimension to interior design. This home-style was born in the 1920s as a way to show the glamour and excitement of post-war America and Europe. Many view it as a new aesthetic for new times.
Surprisingly, some of the trending furniture designs of 2021 go brilliantly well with the style of Art Deco interior design. At its heart, this concept explores the world of order and symmetry as lines and geometric patterns predominate most of the compositions. The Art Deco interior design is a play of aesthetics and forms from layered designs to angular patterns or bold curves. This style comes together under the shiny chrome, glossy paint, brass fittings, lacquered wood, and an abundance of mirrored elements and sprinkled glass.
Lighting is also one of the elements that set apart this one-of-a-kind interior design. Distinctive ambiance can be achieved through up and down light layering, which is very specific for the Art Deco concept.
Coastal interior design style
For those who love the ocean vibes, the Coastal style design can set you apart by implementing something new and unique. This concept takes organic inspiration to a whole new level with a fresh, relaxed, and excitingly versatile environment. Just like the ocean that inspires it, this interior design is embellished with oceanic motifs, elements, and materials, but not only that. The Coastal style design goes one step further by creating an aesthetic with nautical tones that are integrally sun-kissed.
This interior design focuses on bringing in an abundance of natural light that will playfully bounce off the contrast of white and blue present in the home. Myriad shades such as aqua, turquoise, and teal come alive in light, and organic materials complement the style and make it reminiscent of summer. You can be bold with this theme, and for literal coastal vibes, you can bring in elements such as seashells, ropes, and nautical icons for a pungent aesthetic impact. Some people are creative and find unusual ways to use water and increase the value of their home along with improving the overall curb appeal.
Conclusion
Home interior design has evolved a lot over the years, but the end purpose of all these home-style concepts is to make you feel in your element. Either you are opting for classical, traditional, modern, or contemporary interior design, it is all about making you feel at home. With these key concepts underlined before you and with a bit of creativity, you can create your dream living space.
Maybe you want to learn more about these interior design concepts, and by finding a real estate agent, you can easily browse the housing market in search of some of your favorite homestyle designs. Make sure you leave a comment down below if you enjoyed our content and share it with your family and friends on all your social media platforms.