Home security systems have been around for quite some time, and for many people, it is an essential tool for home safety. Some would prefer the safety of a homeowners association (HOA) over a home security system, but sometimes that isn't enough and you might want to consider the addition of a home security system to your home for extra protection. With a home security system, your mind is at ease knowing that your belongings are safe, but most importantly, your loved ones. If the home is where the heart is, why not try your best to keep it safe and cherish all the great memories you've experienced there while looking forward to creating new ones.
Many would argue that home security systems are not the best way to protect your home, and there are other reliable methods to secure your house. What many don't know is the fact that home security systems are not just for protection. A home security system can potentially add value to your home, provide discounts for homeowners insurance, and be more appealing for homebuyers if you plan on selling your property.
Home security systems can do so much more for you, and we are about to dial through the different benefits of owning a security system. We want to show you how home security systems can change your life and how investing in home security can add a lot of value to your property.
What is a home security system?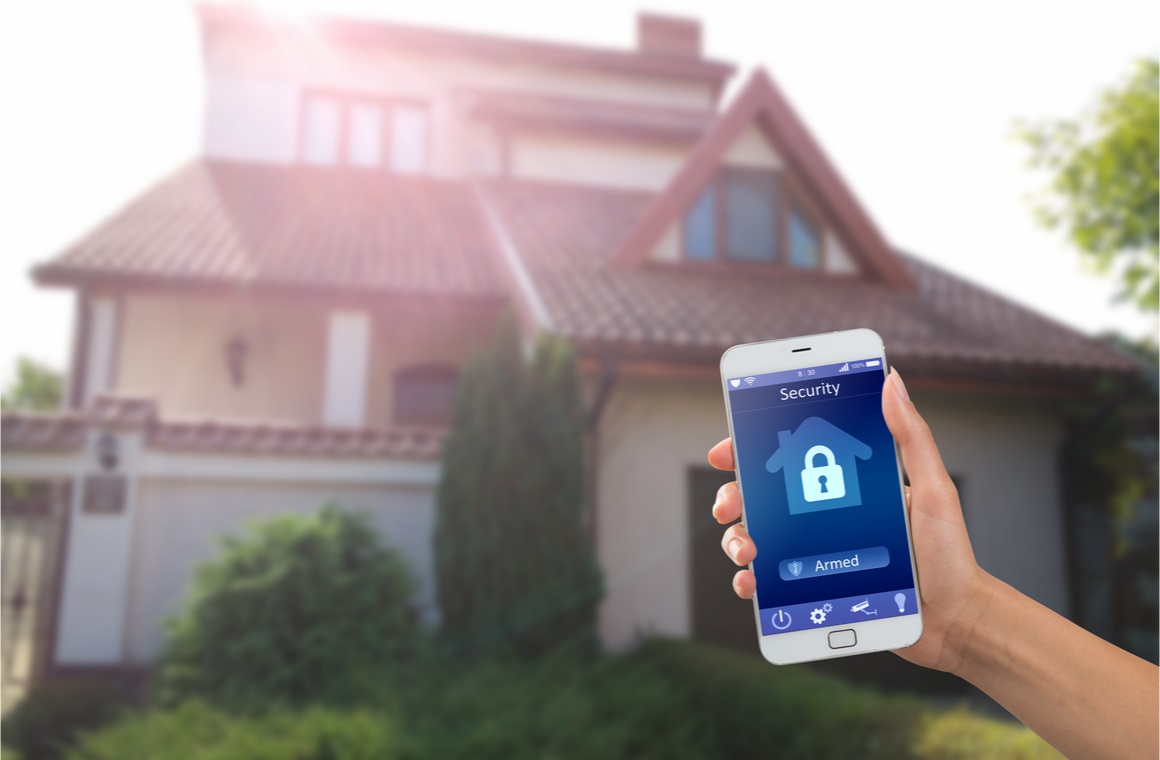 Many of you might be familiar with home security systems, but with all the options out there, how do you know what's best for you? For many homeowners, home protection is as simple as installing an alarm system or training a guard dog. The alarm system can be viewed as a home security system, and even the dog, although the last shares both protection and affection. It's a win-win situation, right? Well, the guard dog doesn't add much to your home value because you are taking it with you. It might be one of the best guard dogs for you as a first-time homeowner, but it doesn't do much for the value of your property. As for the alarm systems, more complex and efficient home security systems can provide even better security with extra layers of protection.
Home security definition and examples
When you hear about home security systems, you probably think of security hardware intertwining together to secure the house. In other words, you have multiple devices and components that are connected and form a system that secures the home's entry points. Home security system providers can use different technology and offer numerous features. Still, they all provide a network of integrating electronic devices that protect you against burglars or other home intruders.
For example, the home security system kit can contain door and window sensors, interior and exterior motion sensors, wired or wireless security cameras, sirens or alarms, and a control panel that monitors and controls the entire system. However, a home security system doesn't necessarily have to come from a provider and have sophisticated functions.
A combination of a smart doorbell with a guard dog could also be viewed as a home security system, if you will. Adding an alarm system, some dummy cameras, and automatic outdoor lighting can create a very effective way to intimidate potential burglars and prevent an intrusion. Combine them as you see fit; in the end, a home security system is a way to add more layers of protection against burglars. If one layer is penetrated, there is another one that prevents any intrusion. Some US cities have such a low property crime rate that homeowners don't even bother too much about security. But, now that you know what a home security system is, you may wonder how it adds value to your home?
Improved security for added value to your home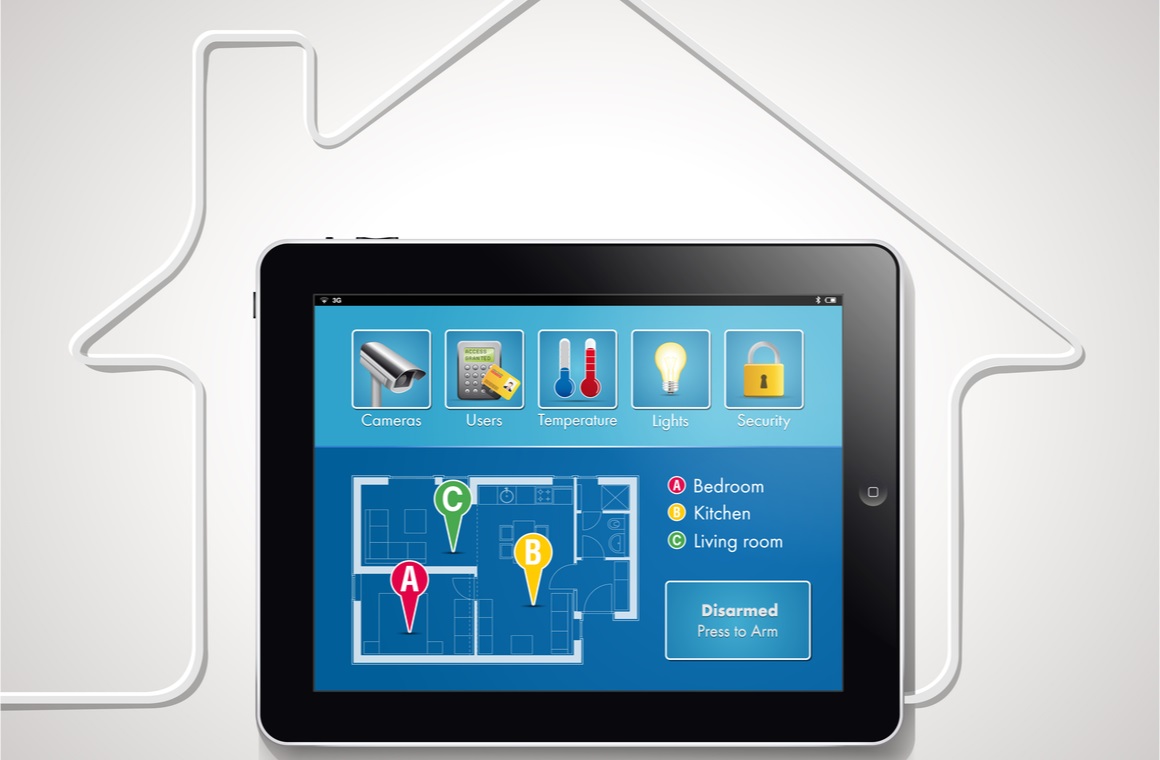 The popularity of home security systems is increasing. Still, most security system providers rent their equipment, and it goes back to them once you leave the house or the kit comes with you if you decide to relocate. From a home seller perspective, there is no added home value if the equipment is rented out based on a contract, and a monthly monitoring fee is perceived for the duration of the contract. Every security feature your home has will disappear as soon as the deal ends, and this means that all the value the security hardware could potentially add to your home is gone.
On the other hand, specific security improvements to your home could add a lot of value to your property. You can think of it as an investment because you can increase your house's market value if you integrate a security system into your home. Just as adding an in-ground swimming pool, building a deck, or living near a cemetery can affect the home value; likewise, home security can have the same result.
If you think about increasing your property's value by adding security, consider home security providers that sell their equipment. You can purchase the equipment for your home security system and pay for the installment. Now that you own it, you can include the security hardware in the home sale for added value. How far you want to invest in home security is up to you, but know that all these security features are an asset for listing agents representing you during a home sale since all security features are presented to the potential buyer.
Home security increases the perceived value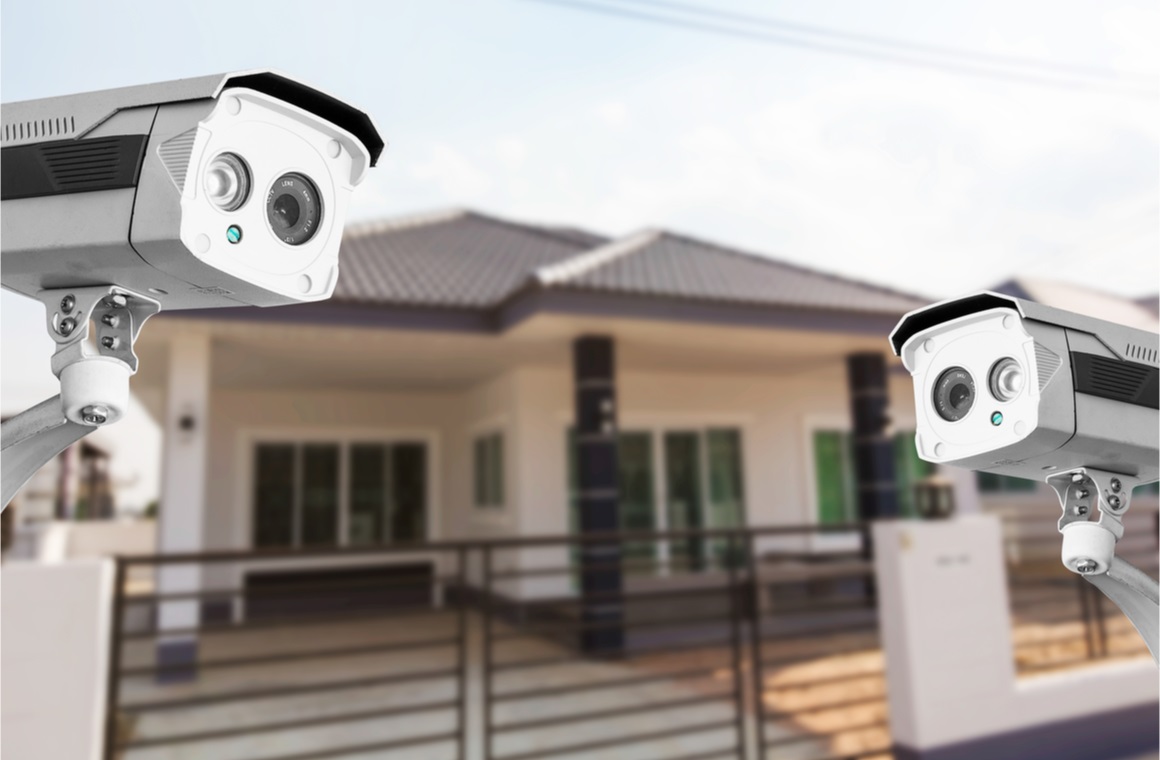 There is a difference between perceived value and added value to your property. Added value is the property appreciation after adding a feature to your home, such as a home security system. Perceived value is how much a homebuyer thinks the property is worth. The addition of home security systems increases your house's perceived value, which in turn can bring you more leads.
Along with home safety goes neighborhood safety, which are two critical considerations for a lot of homebuyers. Make sure when you find a real estate agent – that will represent you in a home sale – to tell them about your home security features so they can highlight them to the buyer. Show them how sensors protect the doors and windows and how motion sensors work in the open space of your home. Security systems that prevent disasters, such as smoke detectors, flood warning systems, and carbon monoxide sensors, are a great addition. Most home buyers are interested in having these security measures.
The functionality of a home security system adds perceived value, and that is a fact. Every security hardware in your household is placed there to protect you and your family. Don't be surprised if homebuyers will look up your alarm system's costs to see if it justifies the home's monetary value. However, homebuyers will prioritize security over the monetary value and the peace of mind that comes with a security system.
Homeowners insurance discount for secure homes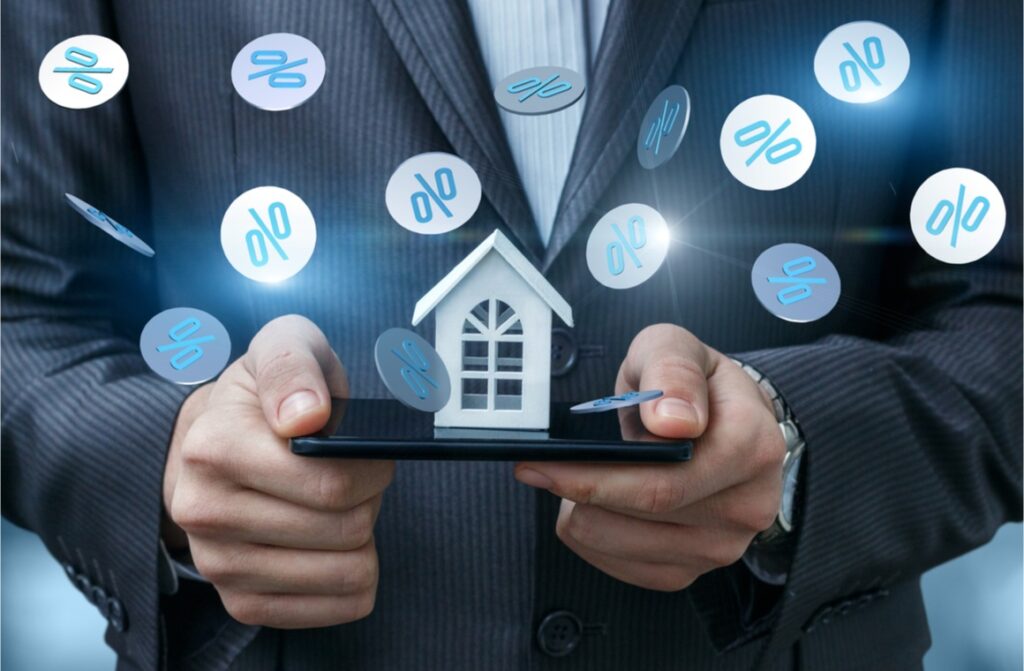 The addition of home security systems indicates to a homeowner insurance company that your house is less at risk of experiencing damages from burglars, floods, or fires. As a result, the provider is willing to reduce the cost of homeowner insurance premiums. Discounts might vary based on the insurance companies' policies, but even the most affordable home insurances are discounted for increased home security.
This doesn't exactly increase the home value, but if the buyer has the opportunity to pay less for his/her home insurance, they may be willing to pay more for the home. At the end of the day, a comprehensive home security system accomplishes more than just reducing insurance costs: it ensures the security and well-being of yourself and your family. This investment is priceless, but it's not without return.
Anything from impact-resistant windows, smoke detectors, or a comprehensive home security system could bring you a 15 to 20 percent insurance premium deduction. It is quite a significant discount and surely many potential home buyers will appreciate the extra cash in their pocket from home insurance.
Conclusion
Some of the top home security systems add value to your home in ways you don't even expect. What home buyers were looking for in 2020 hasn't changed much this year, since in 2021 home buyers are looking for a safe and secure home and environment. No one can deny the necessity of a protected and secure home, but you should also know that it is a lifesaver just as much as it is a money saver. That is why your home security system ensures your own security and your family's safety while it adds significant value to your property.
How do you think home security affects home value? Let us know in the comment section below. If you like our content, don't hesitate to share it on all your social media platforms.