As adults, most of us know what it's like to move to a new home. Whether that means leaving home for a college dorm room or packing up and setting out for a city halfway across the country, the experience has a tendency to feel a bit lonely. Being in a new home or new city and not knowing anyone is rough; but it doesn't have to be!
In the past few decades, housewarming parties have fallen out of fashion. Seemingly a social tradition that has been lost to time, the housewarming party is known to most as that thing the Ricardos do on that one episode of I Love Lucy show, a mere relic of the past. We're here to tell you that they're a lot more than that. Namely, they're back in fashion!
Seriously, why did people stop throwing housewarming parties in the first place? They're great! As the host, you get to meet your neighbors, forge friendships, receive some gifts and get a feel for the new neighborhood. As a guest, you get to eat some good food, enjoy a few drinks and meet your neighbors. Everyone is having a good time!
Now, we know what you're thinking. "How can I throw a houseparty?" That's a good question! These have been gone so long, you might not be sure how exactly one goes about the task of throwing a housewarming party! If you've got this question in mind, then you've come to the perfect place. Today, we've gathered the party experts of the world and asked them one question: how do you throw a housewarming party to end all housewarming parties?
Throwing the housewarming party of the century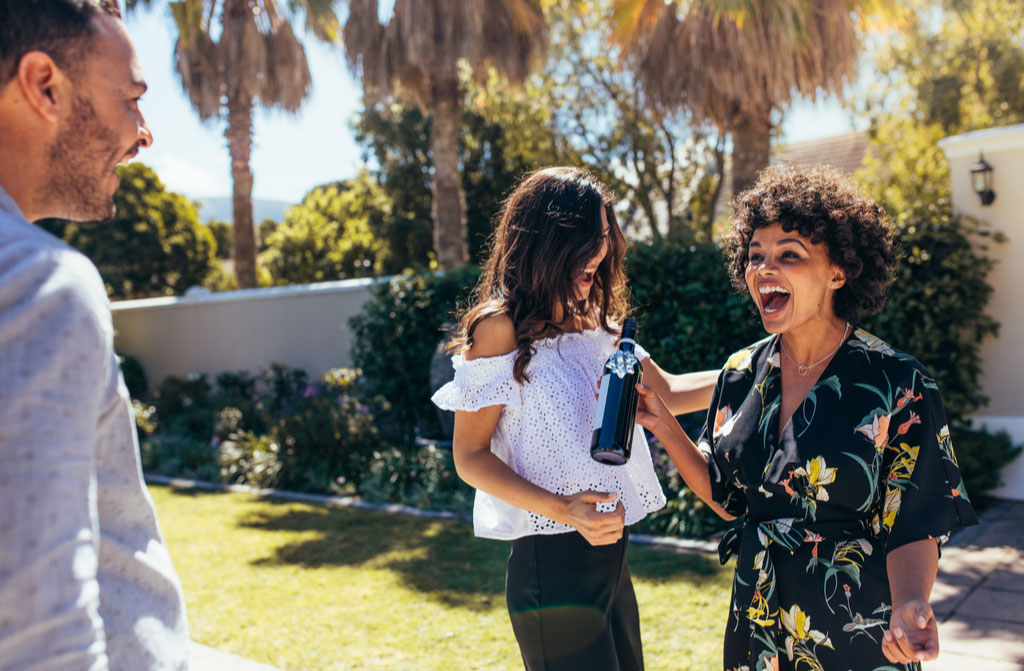 As the host of a housewarming party, making sure that the affair goes smoothly and everyone enjoys themselves is priority number one. If you ever threw a party in high school, you know the drill. If the party goes off without a hitch, you'll secure friends, fame and vast wealth; if it doesn't, you risk social ostracization and potentially the end of life as you know it!
Ok, ok. Maybe it's not quite like that. We may have blown the stakes out of proportion just a tad, but still; as the host, you want everyone to leave with a smile on their face! Don't worry, we've got you covered! In this article, we're going to be sharing the age-old secrets that laid the groundwork for the housewarming parties your parents told you about as a kid. Wait, your parents didn't tell housewarming party-related bedtime stories? Huh. Weird.
Put on some funky tunes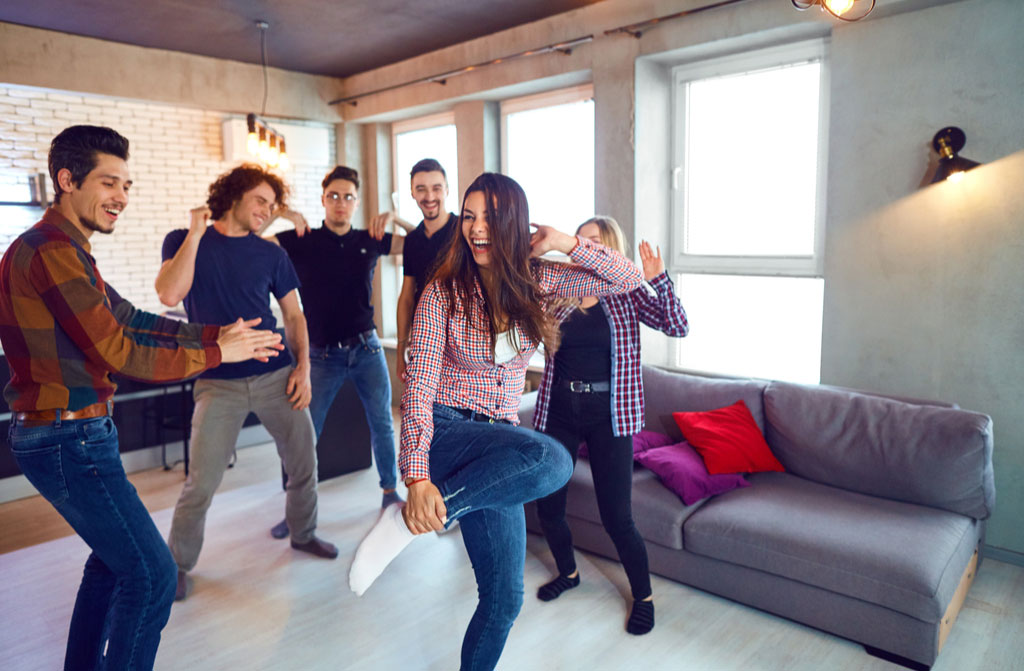 Now, we know this might not be what you were expecting for the first section in an article about housewarming parties. Other blogs might lead with recommendations regarding which disposable plates are best, or how many guests is too many guests. But not us; we're not your grandma's real estate periodical!
To hell with the practical minutiae, we say. This is a party, after all! There are a lot of ways to get people in a good mood, some more legal than others, but we're going to stick with a tried-and-true classic: music! Music is a surefire way to get people to relax, let their hair down and welcome you as the newest addition to the neighborhood family.
This being the case, you're going to need your funkiest, most upbeat playlist and something halfway decent to play it on. The sound system shouldn't be too hard to source, as good audio equipment is cheaper than it's ever been. Once you've got that, it's all down to your taste in music. We're sure it's impeccable!
Get ready to drink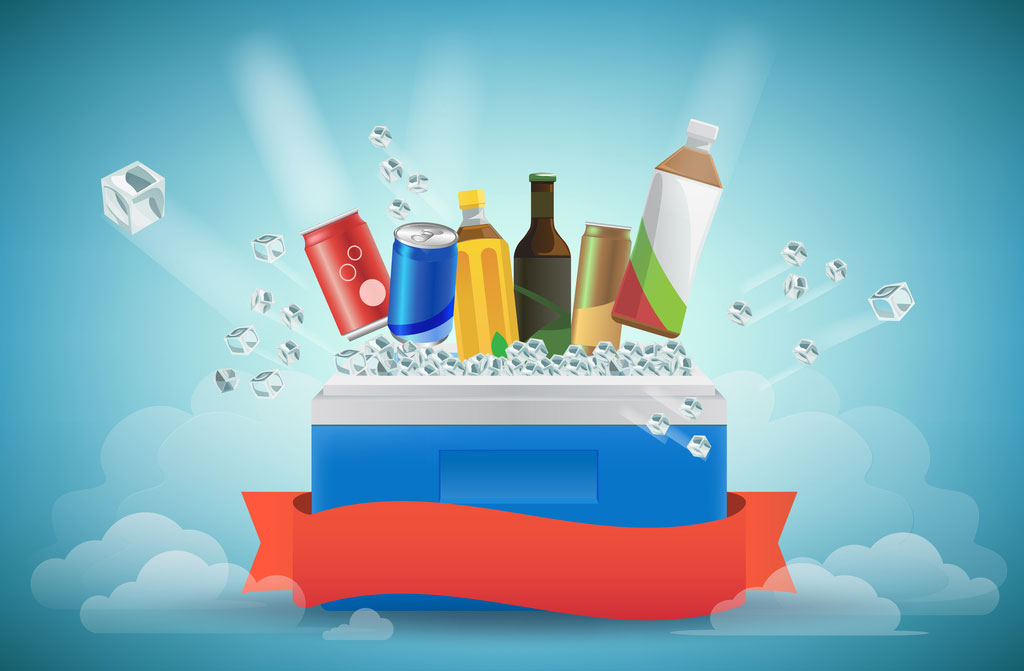 Whether you're an alcohol appreciator or a hardcore soft drink savorer, drinks are another very important aspect of any good party. If the music is the pulse of the party, drinks are the lifeblood. If they don't flow freely, your party will be declared dead on arrival! So how are you to approach the task of buying drinks for your housewarming party so as to make everyone happy?
For starters, make sure there is plenty of selection in your home bar. It takes all kinds to make a world, and that applies in discussions about drink preference just as much as it does anywhere else. If your guests show up and discover that the only thing you've got on order is Pabst Blue Ribbon, there's a pretty high chance someone is going to feel left out!
Then you have to consider the fact that not everyone drinks equally. Some like alcohol, others don't. Make sure that, if you're going to be serving alcohol at your housewarming party, you've got nonalcoholic options as well. Put out a pot of coffee or two for good measure; you never know when someone might get hit with a thirst for an espresso-shaped burst of energy!
Manage munchies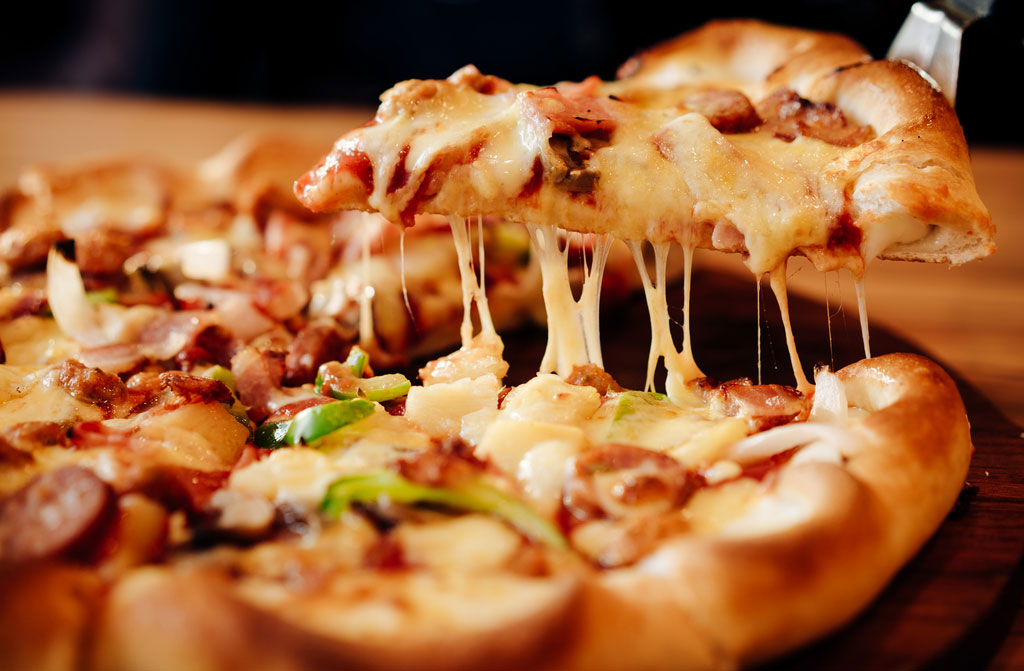 You know what really hits the spot after a couple rum and cokes? A snack! If there's one thing that people love more than a stiff drink to take the edge off, it's something to fill their stomachs. If you want this housewarming party to go down in history as one of the best ever, you're going to need to make preparations for at least a couple cases of the munchies.
How you approach the food situation at your party is up to you entirely. One great option is to simply get everyone's pizza preferences beforehand and place an order once the guests have arrived. By the time it arrives, your guests will have worked up an appetite, and the pizza will make the mood in your living room even better than it was before!
Alternatively, you can just head down to your local grocery store and load up on prepackaged snacks. This is easier and cheaper, and is likely to go down just as well with your guests as pizza would (assuming you can find Flamin' Hot Cheetos, of course). Take your pick, it's up to you; just make sure that there's something to eat!
Please party responsibly
We get it. It might seem cool to break the rules and have, like, a hundred people over in spite of the ongoing pandemic. We're here to tell you that it simply isn't. The expression "the more, the merrier" may be a common adage when discussing parties, but it does not apply here. If you want to avoid bumming everyone out by receiving a fine for breaking COVID restrictions, stay within the mandated guidelines in your area.
Furthermore, it's probably a good idea to make sure everyone in attendance is vaccinated. This doesn't have to be awkward or uncomfortable. Just casually bring up the topic in a conversation with each guest before you invite them. If they've gotten the vaccine, go ahead and invite them. If they haven't… well would you look at that; it seems their invitation slipped off the counter and into the trash!
Conclusion
Now that you've got a solid grasp of all the different moving parts of a good houseparty, the only thing left to do is kick back and wait for the guests to arrive. With any luck, you'll have a roaring good time, and quite possibly forge friendships that will last a lifetime. You're gonna have a great time; we can feel it!