Lately, the whole education system's efficiency has gotten under scrutiny. Traditionally, education is regarded as provided by schools and relates to teaching them truths about life. However, apparently, they prefer facts to practice. Thus, the most obvious question we should ask is: is it fortunate for schools and universities to fill students' heads with information or encourage and prepare them to solve real-life problems? So, education vs skills which one is better?
At first sight, the answer goes without saying. However, focusing on skills instead of education is a double-edged sword. We must be cautious before entirely underestimating education. Because education can't be reduced to relaying information.
Let's find out which is better, education vs skills, and whether a degree is important for success from as many perspectives as possible! And let's see how the US education system approaches this subject matter! Do they indeed fail to equip students for adulthood?
Article Summary:
What is the fundamental difference between knowledge, education, and skills?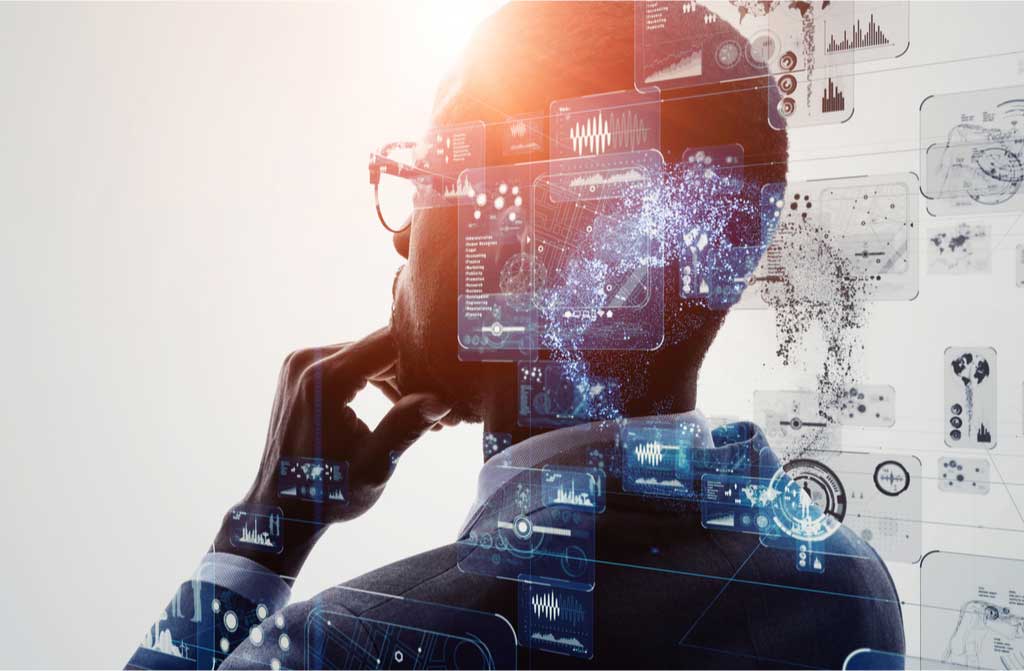 We know that there's a difference between knowledge and skills. Parents often ask themselves, education vs skills which one is better for their children? Many people know and believe in the importance of a degree, yet their skill level is regularly lacking. Therefore, the absence of their abilities and expertise in a given domain leads to productivity issues.
We acquire knowledge through books, educational materials, videos, etc. However, once we truly dig deep into the matter, we realize that our knowledge base is far from what we believed.
Life skills
Indeed, we learn many things from experience, starting from our early childhood. For instance, we are shown how to tie our shoes and memorize the process by imitating it to "perfection." Later, we learn how to dismantle our toys and put them back together. Then, we learn how to cook and acquire the skill of fixing broken gadgets around the house.
The school doesn't teach us such life skills. Our parents and "life" do. Unfortunately, many children and teenagers don't possess these skills for various reasons, such as being spoiled or being isolated from reality (one of the many curses of video games.) Our point is life skills are vital. The only way to acquire them is through experience and being open and receptive to new things. Most importantly, we shouldn't let mistakes discourage our children or us. Instead, we must learn from them and carry on.
Reading about a profession doesn't qualify you as one expert.
For example, imagine that you stay informed regarding the 2023 real estate market trends. Then, the next day, you can ask an expert local realtor intelligent questions about promising investment opportunities in your immediate area. However, even though you can address thoughtful inquiries does not mean that you're a professional housing agent.
We gain knowledge, but we're still missing experience. The best way to grasp the essence of which one is better education vs skills is learning how to build a house. You can read a book or watch a YouTube video on the topic. You will be able to explain to folks how to construct a home and suggest recommended building materials.
Learning how to build is an exceptional skill. Yet, all this theoretical knowledge won't make you an actual builder. To become one, you must start building a home for real.
When do skills take center stage?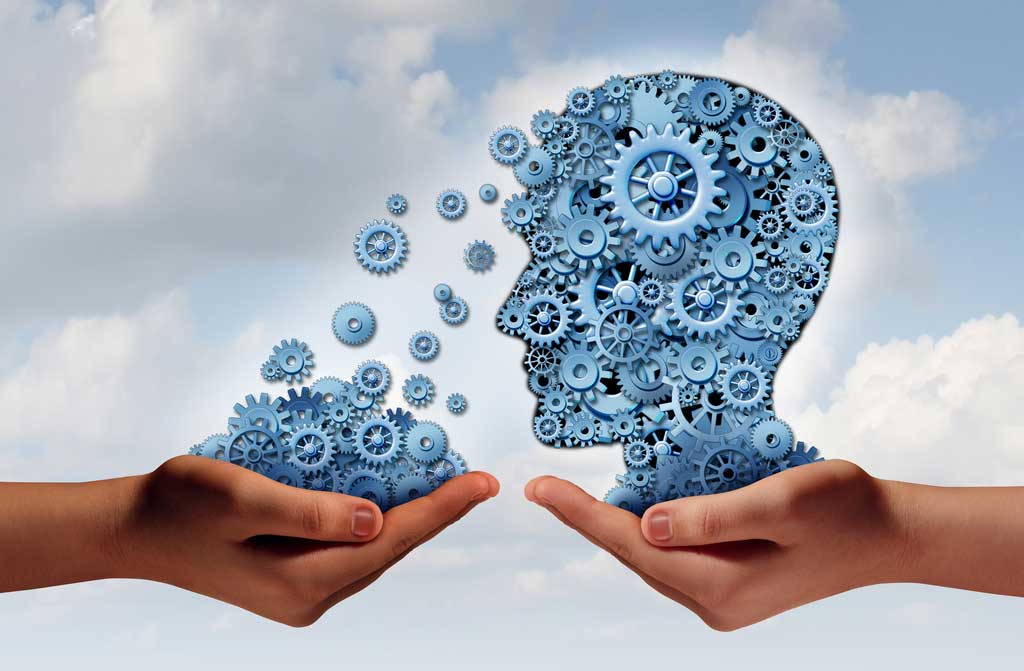 Suppose we need to boost productivity and proficiency in a particular domain quickly. Then, knowledge no longer applies as a priority. Instead, we must facilitate skills. Skill development requires utterly different training. In this case, the answer for education vs skills which one is better, goes with the second option.
Knowledge can often be attained by memorization. On the other hand, skills must be practiced through role-play or a blueprint as integral parts of a process. Let's not get ahead of ourselves and take skill acquisition step-by-step.
The first step is the so-called cognitive stage, which defines learning about the skill and forming new neural pathways in your brain. To avoid being overwhelmed, we recommend you break down the learning process into sub-skills.
Then comes the associative step implying more practice and spotting errors in your training. The last one is called the self-governing step, when you have already perfected the skill and can perform it even if you wake up in the middle of the night.
Improve your skills by keeping up with trends and new knowledge!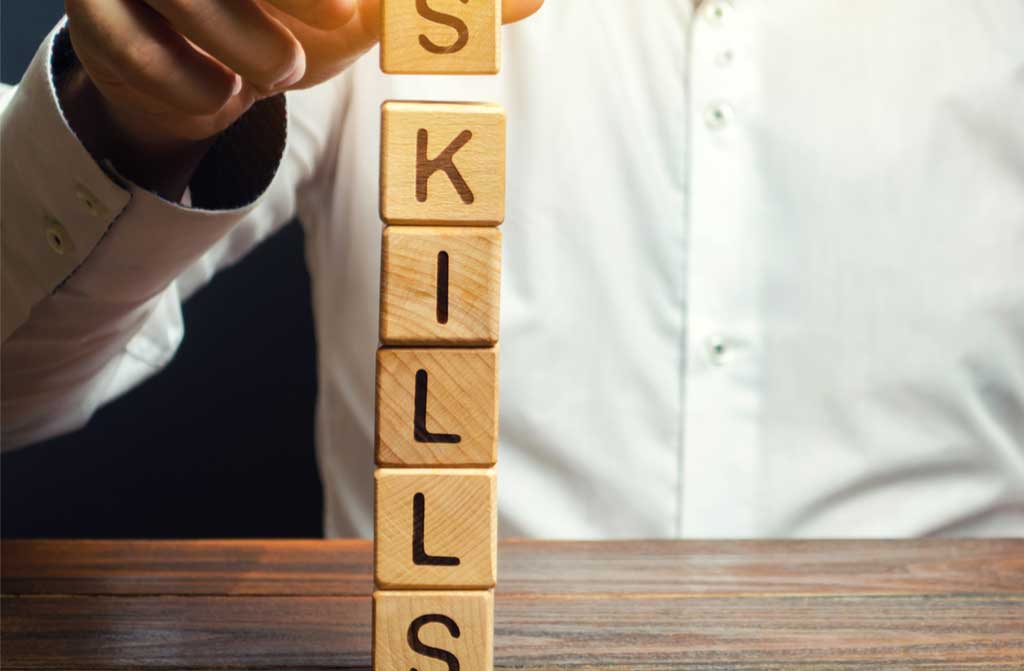 Skill acquisition takes time and energy. Additionally, skills can be learned through repetition and learning from your mistakes. Therefore, the more time you spend improving your skills, the better expert you'll get. For this reason, don't be surprised (and discouraged) if skill acquisition will take years! Unfortunately, a job nowadays has a short period of occupancy. This means that the (temporary) workforce can't obtain real productivity.
Besides, it would help if you kept up with innovations and general directions your profession is heading in. For example, if you wish to become a competent agent, you must follow revolutionary digital trends in the housing industry.
Why is education more important than skills?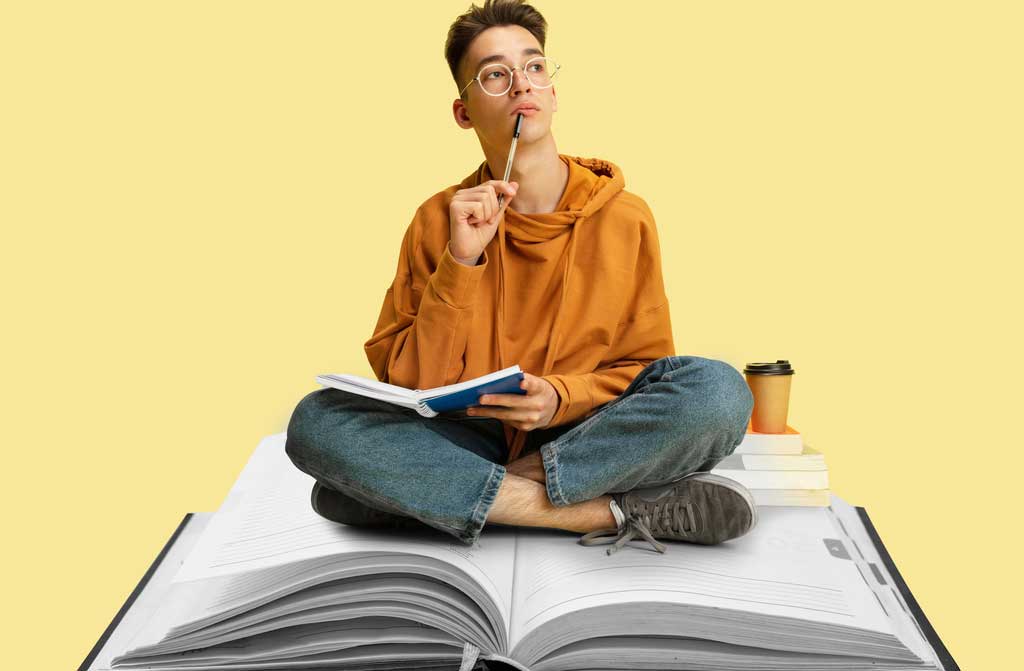 (Way too) Many still claim they made it in life without a degree, relying solely on one specific set of skills. Astonishing success stories exist, but acquiring these skills without a previous education presupposes an innate talent or disposition. However, not everyone disposes of such an advantage in life. If you wish to play it safe, you'll go with schooling, which is essential for you and your future children!
Arguing against the significance of schools, colleges, and universities is pointless. Even if they are occasionally flawed, these institutions provide the necessary knowledge. They teach our little humans about the surrounding world, shape our children's cognitive abilities, and offer them established social behavior patterns and interactions.
Let's break it down into simple terms!
The formula is straightforward: you learn and acquire knowledge by educating yourself. Then, you put your knowledge into practice by committing foolish slip-ups at first, yet gradually improving yourself in time!
This is our response to those criticizing education. Why is education more important than skills? Education provides you with public access to knowledge and sets information in a larger context. Thus, you can make associations and see things in the big picture.
Learn about the advantages and benefits of a proper education!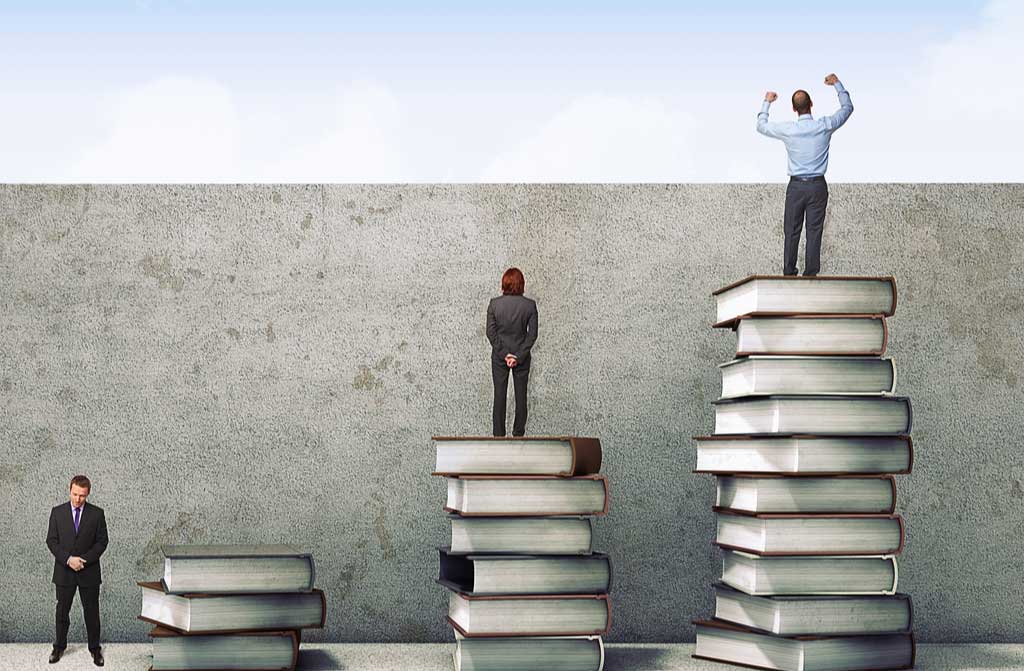 Education guarantees the financial ability to become self-reliant and look after yourself financially. It will teach you how to manage your personal finances successfully. Secondly, education provides you with the knowledge to make decisions and form an educated opinion alone.
Education brings you one step closer to higher-paid jobs.
Let's address the elephant in the room: is degree important for success? The importance of a degree will still prove to be an ace up your sleeve when applying for a high-end job successfully. So, you'll benefit from a higher salary and more disposable income. Nothing can stop you from buying an impressive home or luxury car. Visiting the best holiday destinations won't be a hopeless yearning anymore!
Education will improve your and your family's living conditions.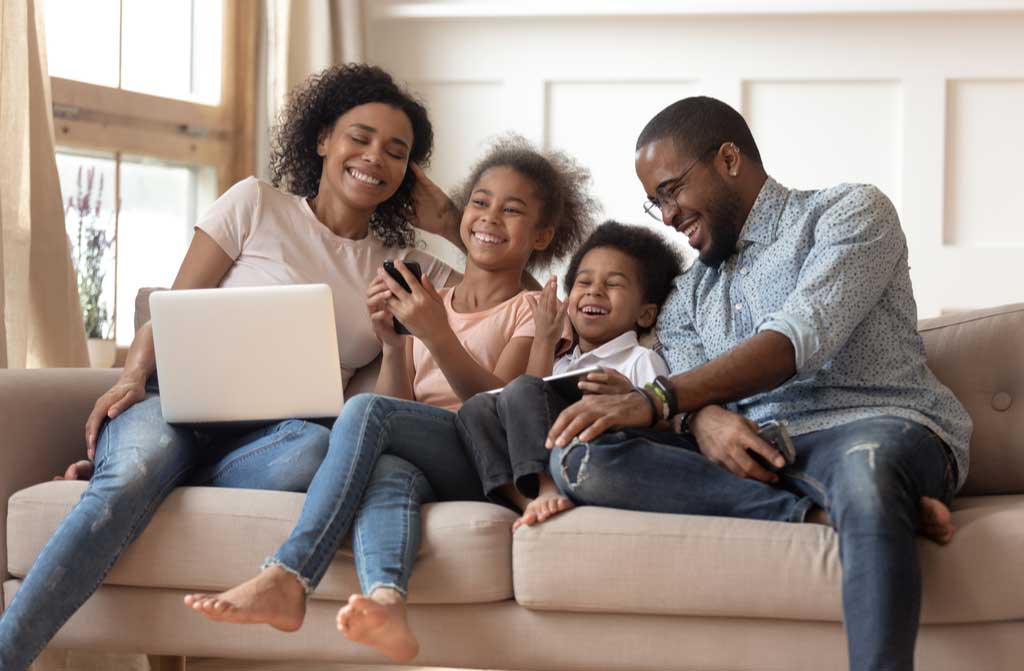 In addition, the importance of a university or college degree will impact your health positively. According to statistics, if a parent has benefitted from education and has a better literacy rate, the child mortality rate substantially decreases.
As a result, they can raise their children in healthier environments. Plus, educated folks with a degree will create a community with an excellent healthcare system, reducing the mortality rate.
Schooling "makes the bed" for life skills.
Anyone can become a more developed individual by studying and gaining an education. Solving a problem won't be an issue since your cognitive skills are adequately trained. You will be able to work with others on a more productive level. Logic and reasoning won't be something abstract for you.
Then, you can manage information more constructively. Why? Because you can access the advantages of technology effortlessly without getting bogged down by the pitfalls and the time-consuming temptations of the Internet.
How does technology weigh in education and skill acquisition?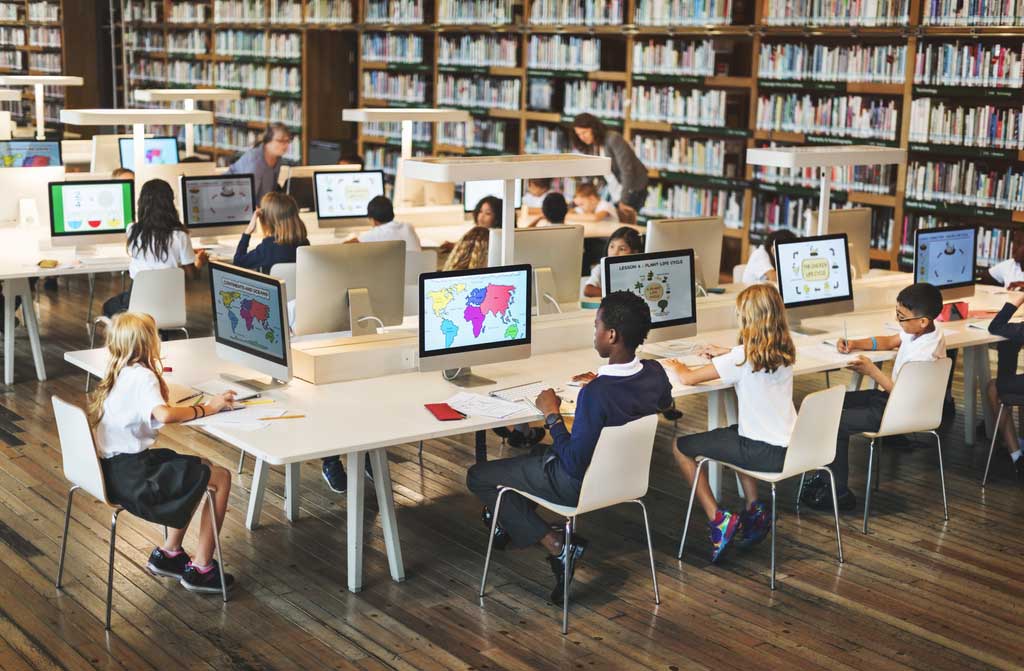 Technological breakthroughs and, most importantly, the Internet significantly improve obtaining knowledge and solidifying our skills. We receive information faster and in a context (see Wikipedia!)
In the 21st century, schools and universities heavily rely on technology. Nowadays, teachers and boards of education can choose from an impressive variety of digital tech tools. Gimkit, Mural, Screencastify, Edpuzzle, and Prezi are only a few digital applications that substantially improve students' performance test scores. Additionally, they make lessons extremely interactive.
Here's some food for thought. The World Economic Forum reported that "the educational technology market will expand to approximately $342 billion by 2025." (Source: School of Education Online)
The drawbacks of uncontrolled access to technology in education
With the advent of technological advancements and free Internet use, people might risk getting disconnected from reality altogether. Children are especially exposed to the perils of unsupervised web browsing, unlimited screen time, virtual gaming, and cyber spaces. As a result, they can become social shut-ins.
Secondly, social media may distort their perception of reality. On a larger scale, technology can impede even their cognitive aptitudes. In other words, there's a well-founded fear that technology is making us dumber.
Technology provides children (and grown-ups) with unique and efficient tools to get our cognitive skills in great shape!
Final thoughts
There shouldn't be a defining answer to the question: education vs skills which one is better? A school-controlled education is quintessential for our mental, psychological, and intellectual development.
Knowledge about our world, arts, and sciences will provide valuable tools for a socially, psychologically, and financially thriving life. And you can tell the importance of a degree when your employer will grant you a high-end position peppered with an outstanding salary.
A country with a high level of educated citizens will boom economically. Economic growth can be tracked in jobs moving away from the low-paid agricultural sector to the higher-income economic, financial, IT, and technological domains. Then, a significant amount of money can be streamlined into the state's economy via taxes, jobs, and products.
So yes, a degree is important for success! A good education will speed up your individual skill acquisition and development considerably! Thus, it would be best to pay attention to both of them!