There's nothing more rejuvenating for the body and soul than a nice bubble bath, warm mineral water, saunas, and a nice massage. Spas have been relished since civilization existed, and it's no different today, either. Spas used to be sacred healing places, usually around a natural hot spring people used to visit for relief. Many of those waters were considered to have miraculous healing powers, and they were places designated to celebrate the body, mind, and soul in balance. Many spas still maintain that tradition alive. The difference today is though, that visiting a spa resort costs money. Some of them cost a lot of money. Health is not cheap, we know that, but aren't there any places that don't cost an arm and a leg? Well, in fact, there are. Not all spa experiences will break your bank account, and you can get the same kind of indulgences for less. The continent is overflowing with fantastic spa resorts to choose from. Check out this selection of the best affordable spa resorts in USA!
The Kura Door Holistic Japanese Spa, Salt Lake City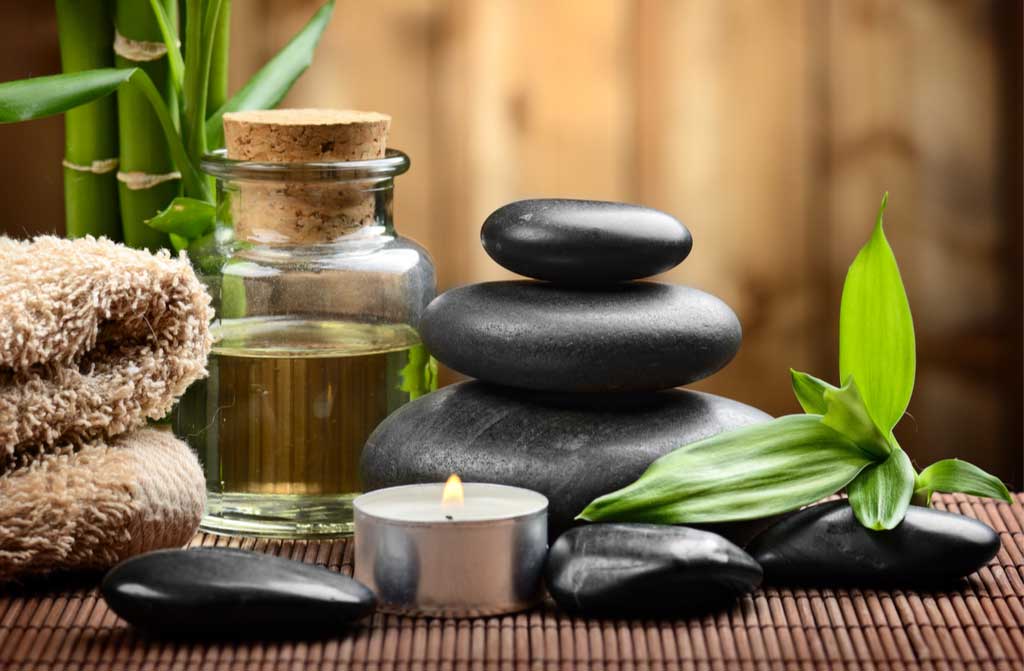 The Kura Door Holistic Japanese Spa in Salt Lake City is a traditional Japanese spa. This resort cultivates the eastern art of wellness and beauty of thousands of years. Their programming is based on the wisdom of eastern philosophies, that real well-being comes from within and is attained by the balancing of the physical, mental, and spiritual self. Couples are invited to relax in a cotton kimono and unwind, surrounded by green tea and cypress fragrances.
In this resort, you can experience an original Japanese Ofuro Bath. A bath attendant guides you through the ritual journey of Japanese tea and infused bathing waters. They have a variety of soothing and detoxifying essential oil, herb, and natural sea salt blends to create a personal experience. The Ofuro Bath can be extended to the massage table for $59. As one of the best affordable spa resorts in USA, the Kura Door Holistic Japanese Spa offers a wide variety of massages and facials rooted in eastern tradition for around $100-$120/hour. They even offer CBD oil massage therapy for maximum de-stressing, along with reflexology, and cosmetic services.
Tennessee Fitness Spa, Natural Bridge Park, Waynesboro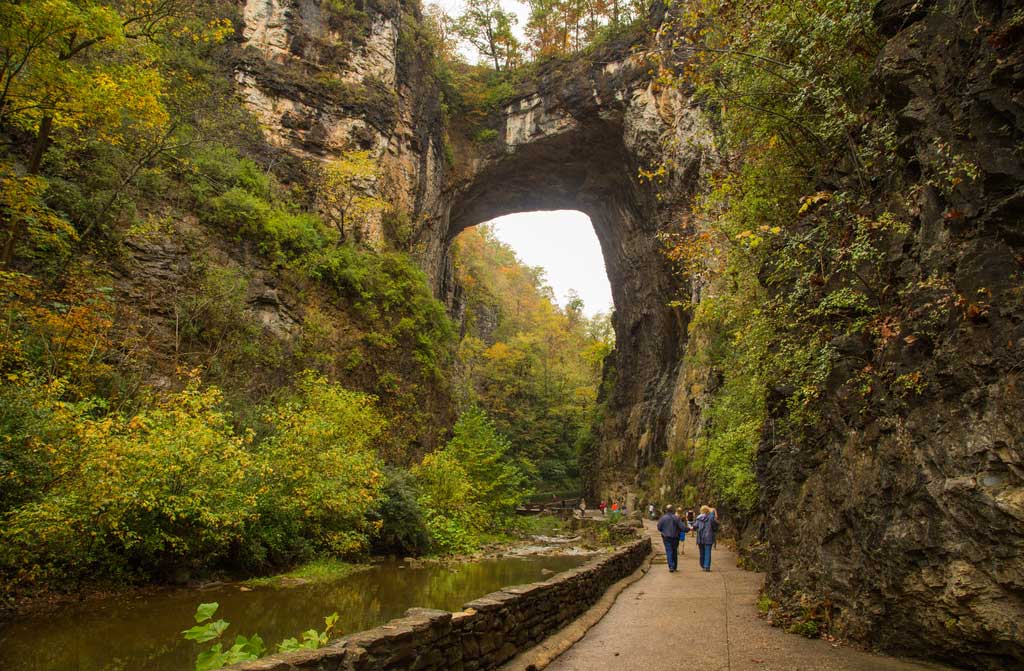 Tennessee Fitness Spa has people visiting them from all over the world for their unique and effective fitness programs. They have been celebrating 30 years in business recently, and they are known for being one of the best affordable spa resorts in USA.
Situated in the beautiful Natural Bridge National Park, this health spa has something for everyone. Their offer is extensive and friendly to any wallet, view, or orientation and lifestyle. They have pet-free and pet-friendly housing options. For those who wish to get in shape, a gym, a heated swimming pool, a fitness class room, a cycling room, and a racquetball court await. A sauna, hot tub, deck, dining room, massage rooms, and TV lounges are available for relaxation. They offer accommodations for up to 58 guests in total.
Tennessee Fitness Spa is a rustic, full-service weight loss and health retreat. Affordable accommodations start at $1,759/ week, with included meals and the fitness program, making Tennessee Fitness Spa one of the best affordable spa resorts in USA.. Tennessee Fitness Spa offers pampering services in the form of massages and scrubs. People are invited to join to get a jumpstart toward weight loss, detox, relax by the stream, or hang out with family and friends. They ensure that guests shed some kind of weight by visiting them, be it physical, mental, or emotional.
Red Mountain Spa, Utah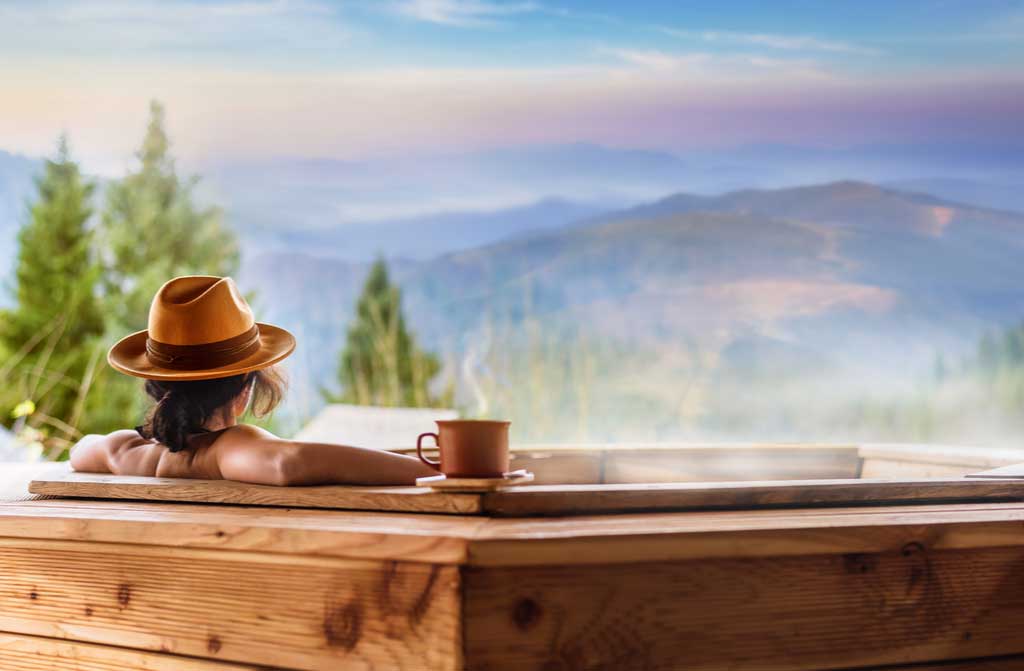 This resort with scenic views is located 120 miles from Las Vegas in the desert, surrounded by beautiful red sandstone canyons. The accommodation is in low-rise buildings designed with sophistication and style, some with a view of the gorgeous mountains. Slightly higher room rates, but still in the affordable category, include meals, fitness classes, and guided hikes. They offer fantastic extra classes for a fee. You can learn how to meditate, take a course on professional photography, or go horse riding. You can try rock climbing or kayaking with a guide for adrenaline.
The resort is very well-equipped. They have a fitness center, a hot tub, a large indoor swimming pool, and an outdoor pool. There are coin-operated laundry facilities and coffee machines in the rooms. They have an earnest approach to their nutrition program, offering well-designed, low calory meals. Prices are slightly on the higher end of affordable here, starting at $1,645 per person per week in double occupancy. But it is still one of the best affordable spa resorts in USA, considering what it offers for that price.
The resort is situated 2 miles from the Tuacahn Center For The Arts, a large open-air theatre in the astonishing landscape of the red desert.
Chena Hot Springs Resort, Fairbanks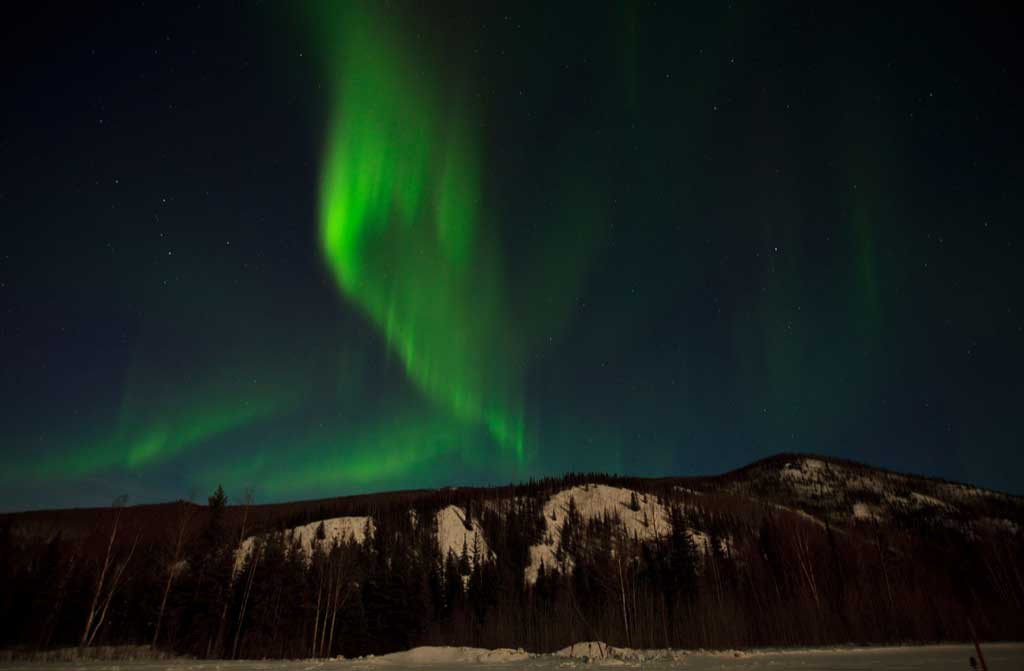 Chena Hot Springs Resort is one of the best affordable spa resorts in USA. The resort is famous for aurora borealis-watching and offers passes at incredibly low prices compared to the invaluable experience you can have. The resort has an outdoor hot mineral water rock lake(106˚F), hot tubs, an indoor saltwater pool, and spa services.
Chena Hot Springs Resort is known worldwide for being a great place to watch the northern lights. Its location under the most active band of northern lights makes it easy to spot them at all times. The resort is sufficiently far away from the light pollution of cities; the cold weather helps with clearing the clouds, so the possibility of admiring the flickering colored lights is highly likely during a stay. To ensure you don't miss them, Chena Hot Springs Resort offers a special "aurora wake up call" for guests staying in the Moose Lodge.
A day pass at the pool house costs just $15, while you can treat yourself to a hot stone massage for $130 or a Swedish massage for $110.
Ojo Caliente Mineral Springs Resort & Spa, New Mexico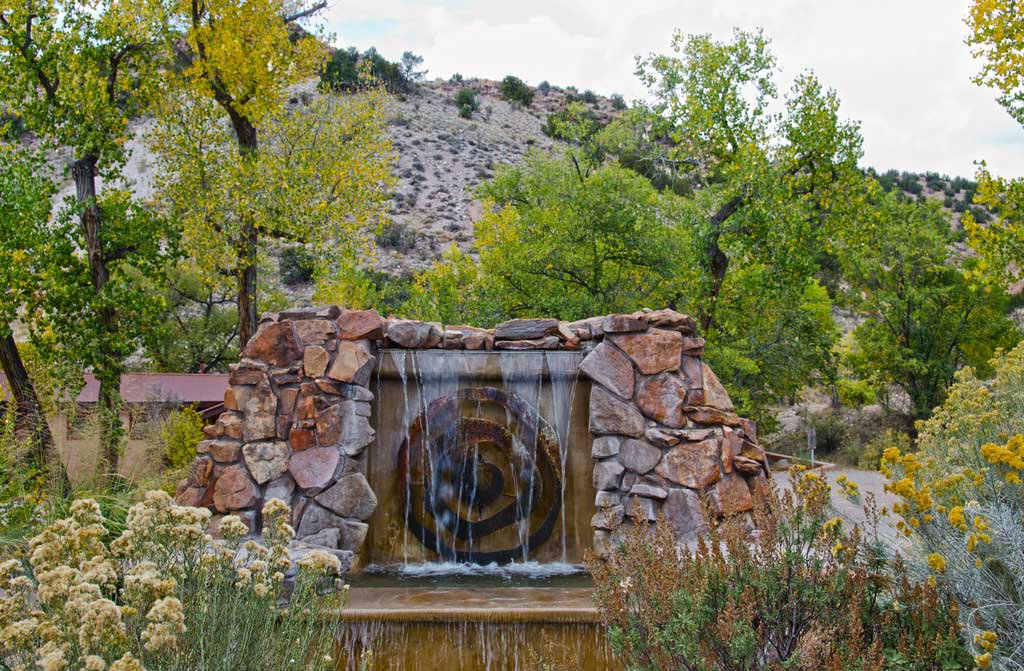 Located a few miles northwest of Santa Fe, in the beautiful desert landscape, the Ojo Caliente Mineral Springs Resort & Spa is one of the best affordable spa resorts in USA. This one is a top-rated spa destination with year-round access and prices that won't burn a black hole in your wallet. The resort offers several pools with different properties. The entry to the communal soaking facilities is $45 Monday–Thursday and $65 Friday–Sunday and on Holidays. The spas can be used from 10 AM to 10 PM. No reservations are required, but a towel and a locker are provided. Robe rental costs $18.
Ojo Caliente Mineral Springs Resort & Spa offers the opportunity of private soaking, too. You can rent a private pool with kiva for $75 per 50 minutes for two guests.
If you are thinking about a retreat with massages, their signature massage, the Essence of Ojo promises to take you to a private heaven. It involves Ojo's proprietary herbal-infused water, and 50 minutes cost $150.
Rosario Resort & Spa, Washington State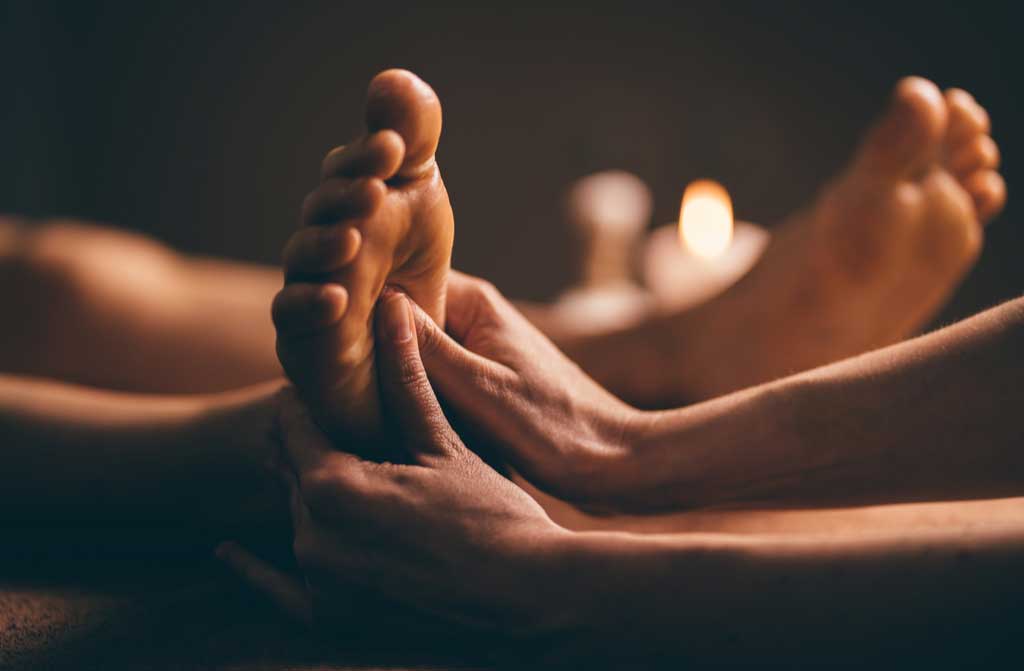 The full-service spa at Rosario Resort and Spa is integrated into the beautiful historical Moran Mansion's garden level. The resort's spa thus has fantastic views of Cascade Bay. Treatment rooms, mirrored exercise rooms, weight rooms, a whirlpool, and a historic indoor therapeutic pool of stunning beauty make up the facilities. The historic pool is for adults only, except for family hours. The Mansion Adult Pool and the Marina Family Pool are two additional outdoor swimming pools, open from Memorial Day Weekend through Labor Day Weekend.
Being one of the best affordable spa resorts in USA, guests can enjoy massages for $140, foot treatment and massage for only $30, and hair and scalp treatment for $25. The personalized Rosario Signature Facial, which includes a consultation to determine your skin necessities, costs $140.
In conclusion
Everybody deserves some pampering from time to time, and the world has something to offer for every wallet. You don't have to rob a bank to enjoy a pleasant spa experience. There are plenty of places that offer excellent quality services and reasonable prices. Not all resorts will charge you double for giving you access to a hiking trail anybody can use, nor will a facial cost $500 everywhere. The alternatives mentioned above are among the best affordable spa resorts in USA., proving that you can treat yourself to a quality spa experience for fair prices. Pack those towels, robes, and swimsuits, and enjoy!