As someone who just got back from the mountains, I have to say that going away for a holiday in the mountains where you have few comforts of modern living it's in itself a treat. However, if ever I could move to a big city that's surrounded by mountains, I'd jump at the chance. Being able to go hiking, rock climbing or just enjoying the view as I work would be a dream come true.
Thankfully, the US is filled by cities surrounded by mountains so there are plenty of options to choose from. Still, if you're looking to combine the big city life with a mountainous view, you have to know where to look. If you're looking for similarities between mountain life vs. city life you may find some, but there are more differences between city life and country life. Whether it's the air quality or the types of people and their values, people who live in a big city surrounded by mountains get the best out of both worlds. The active and amenity filled city lifestyle combined with the adventurous lifestyle packed with outdoor opportunities. What's there not to like?
If you're thinking about moving closer to the mountains but don't want to give up on the big city life, there are a few options that check both of those boxes. Some might be among the most populous cities in the country, while others may be more average in size, but they have one thing in common – mountain ranges that take less than an hour to reach. The great scenic views and everything that comes along with that are just the bonus that comes from living in a city in the mountains.
Salt Lake City, Utah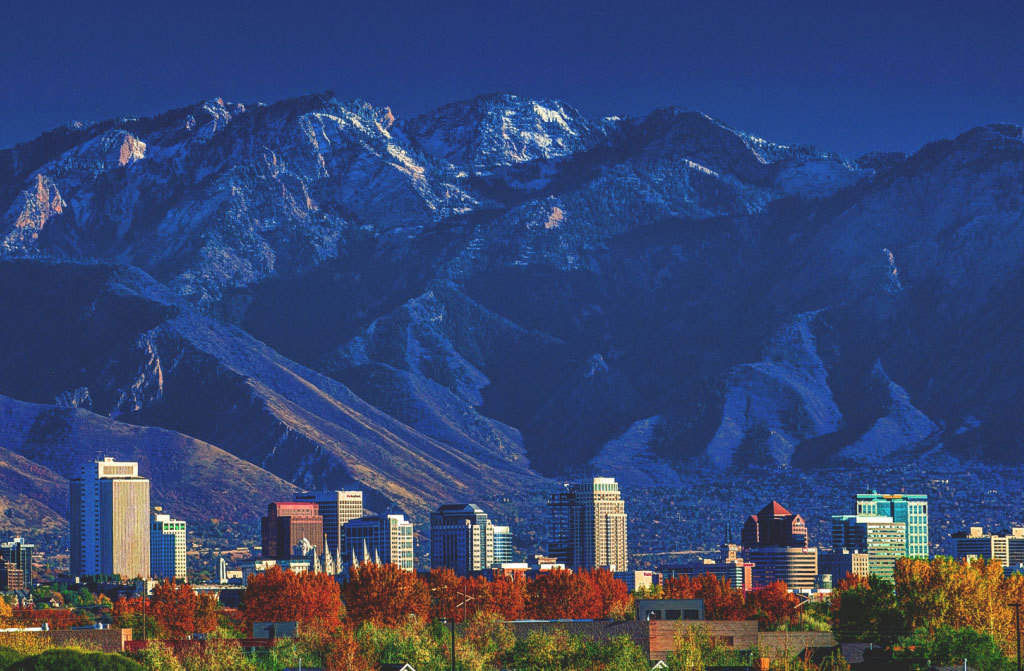 With a metropolitan population of over 1.2 million people and an urban population of 202,000, Salt Lake City should be the number city that comes to mind if you want the perfect combination of city and mountain life. Its location makes it ideal for people who want to experience an active outdoor lifestyle as it is surrounded by mountains, the Wasatch and Oquirrh mountains. While the state of Utah is known for the slogan "The Greatest Snow on Earth" that appears on the license plates registered to Utah, the city of Salt Lake City offers everyone living there incredible hiking, skiing, mountain biking opportunities along with a wide array of other outdoor activities suitable to all ages and abilities. Still, that's not what makes Salt Lake City one of the best places to live in the country. But how does mountain life vs. city life mix together in this city?
Well, the city's nickname is Silicon Slope, dubbed quite fittingly after Silicon Valley due to its expanding tech industry that provides ample job opportunities for young professionals and young families alike. There's also the education system to take into consideration making it a great place to live for families for other reasons besides the employment opportunities. Young professionals love the city's exciting night life and diversity but when it comes to activities, the mountains provide more things to do than all modern life attractions. You can take a walk and view the Neff's Canyon wildflowers, take a stroll through the Four Season Garden at Red Butte Garden and find some amazing local and international eateries that will fuel you up for your next mountain adventure. If this city fits your bill, contact real estate agents in Salt Lake City, Utah now and start the relocation process.
Median home price: $637,000
Median household income: $63,000
Denver, Colorado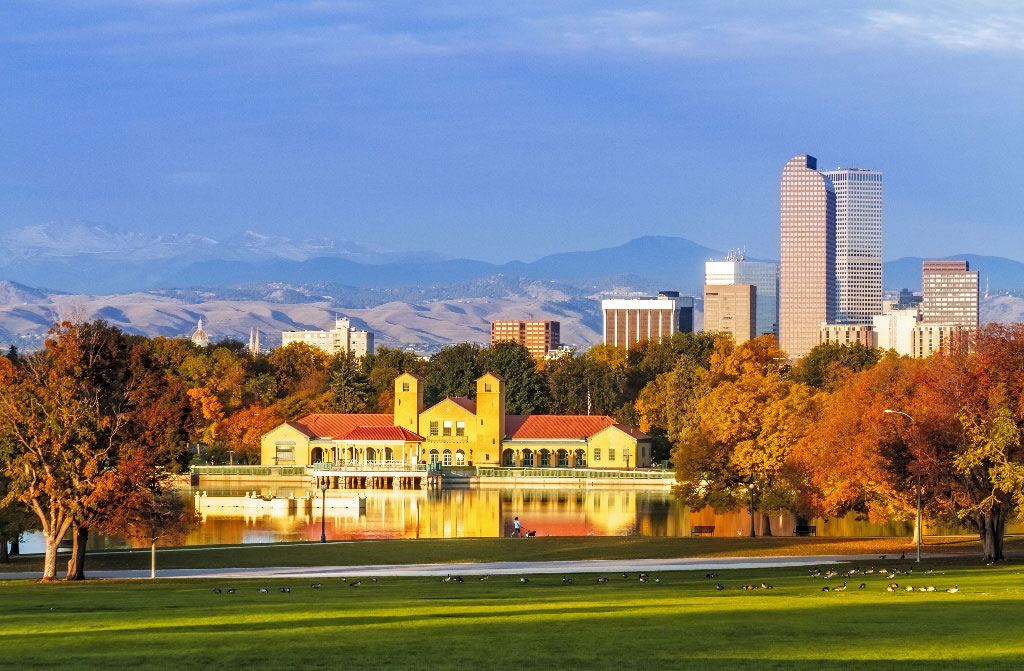 The relatively bigger Denver, Colorado has a metropolitan population of almost 3 million people with an urban population of around 716,000 residents and is one of the best cities for outdoor recreation. Still, thanks to its incredibly hot job market and growing tech industry, Denver is one of the best cities for young professionals. Nicknamed as the Mile High City due to its elevation, Denver is smack between the Rocky Mountains on the west and the plane on the east, located on the flat ground of the Front Range around the center of the state. If you are one of the people that are looking to relocate to this big and mountainous city, contact real estate agents in Denver CO and you'll find your dream home in no time. We know that many people move here because of the city's mountainous backdrop, but it's the strong job market that makes them want to stay.
Those that want to enjoy a more interesting outdoor experience, the old mining town of Golden is only 12 miles away from Denver, next to the foothills of the Rocky Mountains. This is also where you'll start finding some popular biking, hiking, rock climbing and running trails that many Denver residents like to enjoy frequently. Once you are done walking up and down those mountains you can stop by one of the 148 breweries in town to clench your thirst with the best beer in their selection.
Median home price: $654,000
Median household income: $73,000
Boise, Idaho
With approximately 750,000 metropolitan residents and an urban population of over 228,000 people, Boise, Idaho is often overlooked as a big mountain city in the US, especially when it has to compete with Denver, CO and Salt Lake City, Utah, but it shouldn't. If you're looking for both affordable and gorgeous mountain views, the city of Boise, Idaho should really capture your attention.
Besides the astounding views of the Bogus Basin Mountains, you can spend time in the city's downtown area and enjoy the landscape, or go on a hike and experience the landscape. However, the mountains aren't the only reason so many people move to Boise. Just ask real estate agents in Boise ID and see what they have to say about their city's education system. After all, Boise State University plays a large role in the city's identity and their football team brings the whole community together. With plenty of trendy restaurants, seasonal markets and specialty shops, you'll have plenty of things to do in the city, and when the weather fits the activity, go and explore the mountainous outdoors on a hike and enjoy the fresh air.
Median home price: $533,000
Median household income: $64,000
Boulder, Colorado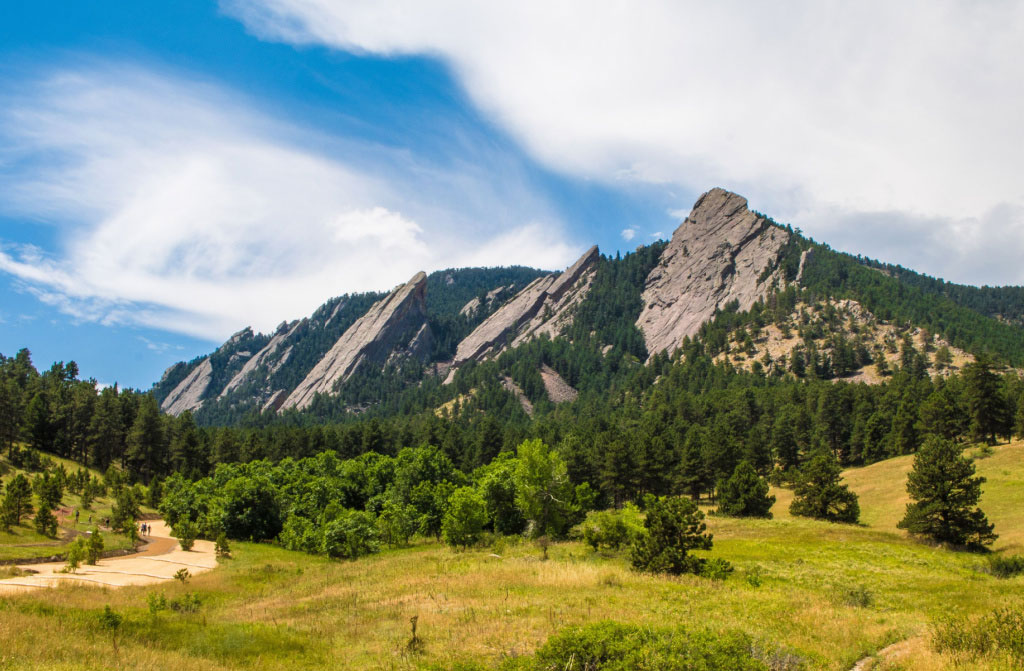 We couldn't leave Denver as the only mountain city from Colorado that made this list. Another city on our list that finds itself on the foothills of the Rocky Mountains, but unlike Denver, Colorado, Boulder is a relatively smaller city, by comparison. With around 110,000 residents, Boulder doesn't only fit for those that want to enjoy the mountains close to their home, but also offers ample job opportunities, making it one of the best places to live in all of the US. With three amazing industries bringing major investments in Boulder, the aerospace, technology and higher education industries result in a higher than average annual salary and an accomplished workforce.
To make things even better, those satisfied employees get to also enjoy the ample outdoor activities available to them due to the city's close proximity to the Rocky Mountains. However, there are also plenty of trails within the city that offer hiking opportunities for all experience levels. So if you want to be one of the lucky ones that get to enjoy the multitude of opportunities provided by this mountainous city, just contact realtors in Boulder CO and you'll soon be one of them.
Median home price: $1,130,000
Median household income: $87,000
Asheville, North Carolina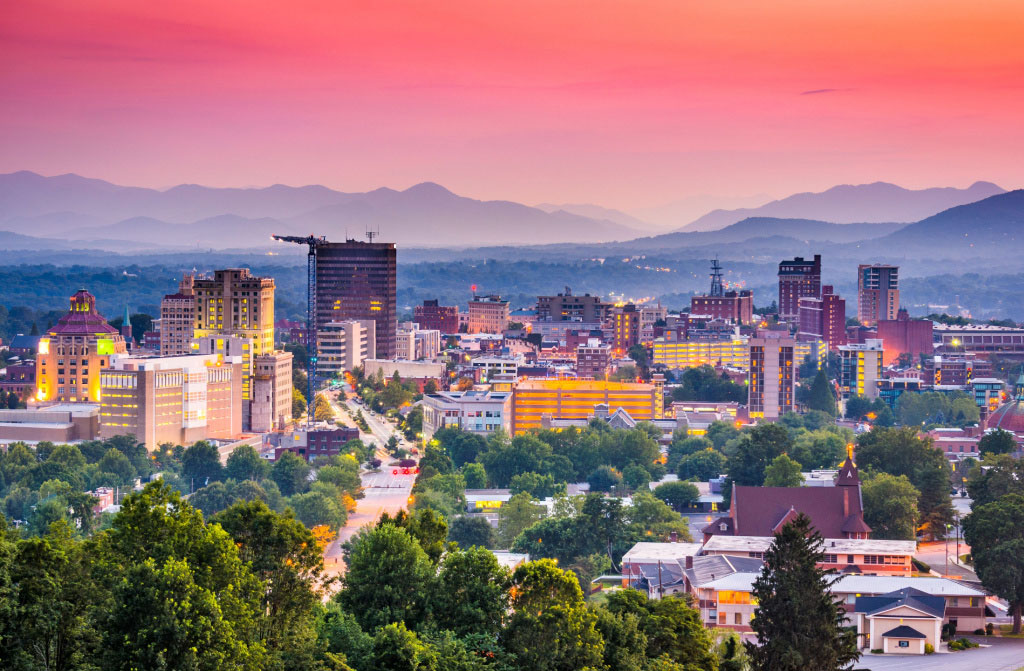 By far the smallest city on our list, the city of Asheville, North Carolina, is located near both the Great Smoky Mountains and the Blue Ridge Mountains. Firstly, the city of Asheville is considered one of the best places to live in the US, known for the ample number of outdoor activities available due to the massive mountains so close to it but also for its vibrant River Arts District. Given its great outdoor destinations, those ample areas provide plenty of spaces for local farming that leads to the growing farm-to-table food scene present in Asheville. These are just some of the reasons why so many people contact real estate agents in Asheville NC to discuss their new dream home, but if you take a closer look you'll find plenty of others.
From the city of Asheville you find multiple access points to the Appalachian Trail, but you can also experience that astounding view by car if you head out to the Blue Ridge Parkway. Find the stop that appeals to you the most and start your hike as there are plenty to choose from. Other recreational destinations are French Broad River and Pisgah National Forest with hiking opportunities of varying difficulty. Know your abilities and choose the one that doesn't push you too far, unless you like to test yourself.
Median home price: $437,000
Median household income: $54,000
Conclusion
So there you have it. Some of the best cities if you're looking for both big city life and the outdoor opportunities that come from living close to some of the most amazing mountains in the US. There are many that are worth a mention, whether it's Seattle, Oregon or Portland, but we focused on those that bring the outdoor adventures of the mountainous landscape within the city's limits. You shouldn't overlook the others, however, if you don't mind a longer distance to the mountains. Regardless of the one you choose as fitting your family's lifestyle the best, never forget about the do's and don'ts of nature as we should all take care of Mother Earth at least as much as we take care of ourselves. After all, it is the only home we have. Even if you own multiple homes, they are all located on the same planet and we need to make sure the planet is safe for our residences to be safe.