Winter is just around the corner, bringing the holidays and the much-awaited winter vacation. While some prefer to relax at home during the winter vacation, others can't wait to pack up their bags and embark on a new adventure. If you cannot wait to cross off another destination from your bucket list, this article is for you.
With the pandemic closing the gates to traveling, you might be left behind with some destinations from your wish list, but the good news is that now most countries are covid19 restriction-free.
Also, another good reason to travel during winter is that you can expect lower rates, especially if you are traveling during January or February. Fewer people travel during winter, which means more savings for you. Depending on your destination, you'll also cut down on one of the most significant travel expenses: airfare.
Do you still need to know your next winter destination or some ideas for your next winter getaway? We've got you covered. Join us on this beautiful journey of finding the best winter destinations around the globe.
Are you looking for a destination where you can relax while enjoying the gentle sunbeams? We've picked some of the best sunny destinations around the globe that will enable you to experience a relaxing, warm getaway. From tropical islands to desert escapes, we've gathered destinations offering warm winter weather, diverse cultural experiences, and a delightful food scene.
Best sunny destinations for winter around the globe
1. Bali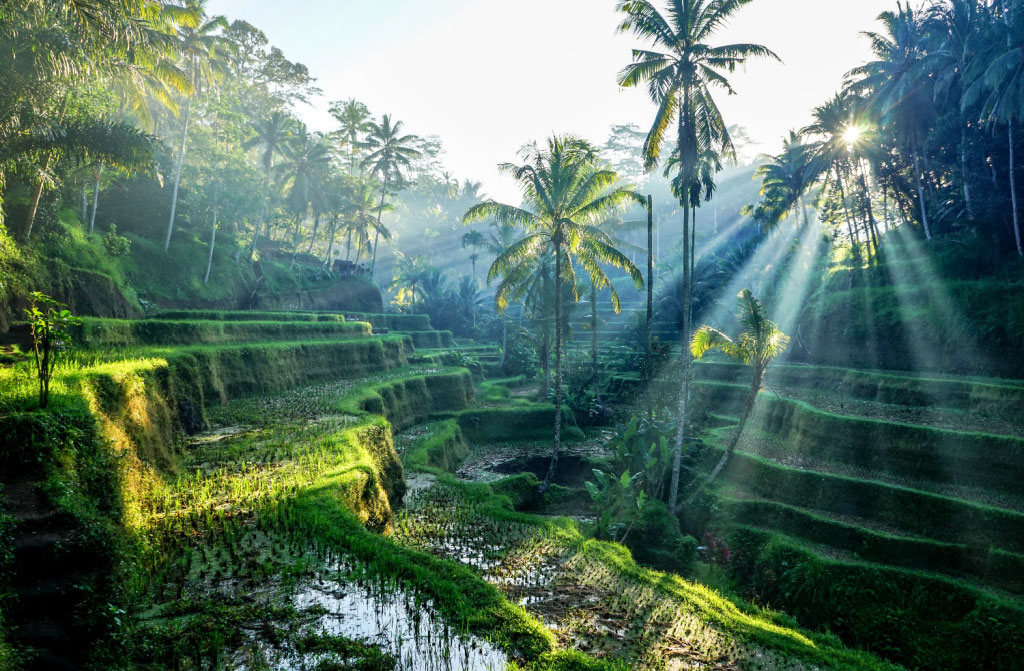 Bali is the right place for you if you want to experience an ''heaven on Earth'' feeling. It has an intriguing blend of culture, people, activities, nightlife, and culinary delights. No wonder Bali was rated as one of the best travel destinations around the globe by countless websites, portals, and travel magazines.
Jaw-dropping beaches attract sun seekers and surfers along the island's southwest coast, while ancient temples and a stunning wellness scene draw travelers inland to Ubud.
The pools there are something else. From secluded ones surrounded by tropical leafy to those breathtaking horizon pools overlooking the rain forest. You will always have things to do there, and you will be able to reconnect to your spiritual side.
2. Maldives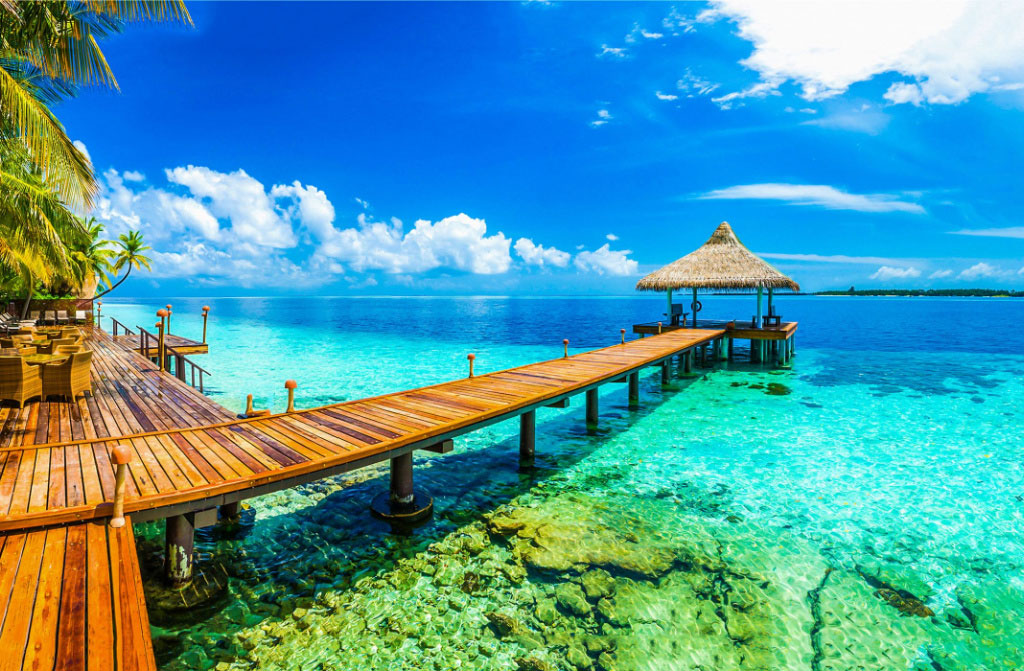 If you are looking for a secluded, isolated place to spend winter vacation with your better half, Maldives is the perfect place and one of the best winter destinations. Located between the Arabian and Laccadive seas, approximately 500 miles southwest of Sri Lanka, Maldive has gained worldwide recognition for its alabaster white sand beaches and spectacular sunsets dipping into the horizon.
You will be amazed by the crystal-clear blue waters and Maldive's scenic beauty. Travelers seeking relaxation can unwind at one of the island's spas or just admire the scenery from one of the various private suspended villas. While in Maldives, don't miss out on visiting the capital, Male.
The hotels in this region are also one-of-a-kind, ranging from underwater hotels to overwater bungalows or spectacular resorts.
3. Bahamas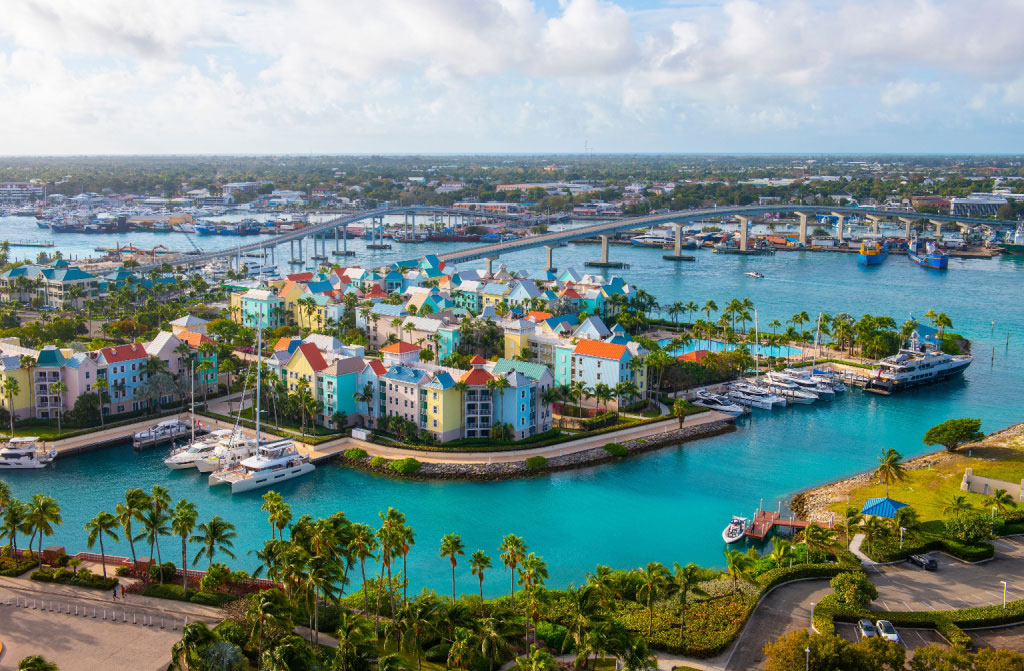 The approximately 700 islands that make up the Bahamas attract millions of visitors to these heavenly white sandy shores, duty-free shops, fishing, and scuba diving experiences. It is a destination suitable for families with plenty of resorts, luxurious accommodations, and one of the best winter destinations. Nature enthusiasts can explore protected areas like the Leon Levy Native Plant Preserve and Lucayan National Park or chill at multiple beaches or private islands. Also, there are things to do for history lovers as well. They can explore the ruins and artifacts from the colonial era and indigenous peoples like the Lucayan Indians.
4. Dubai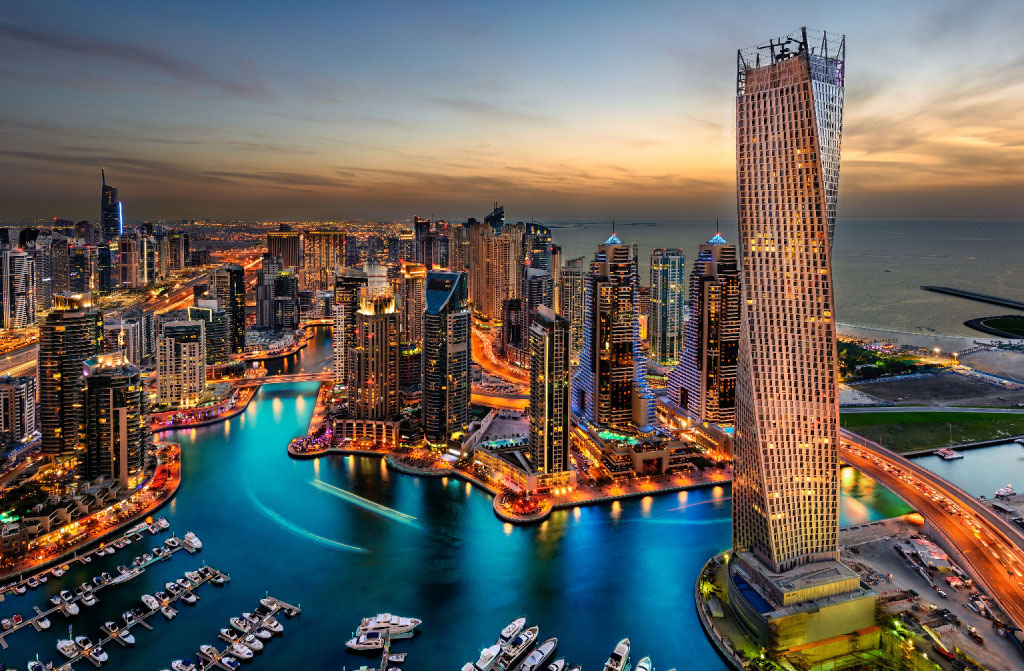 Majestic skyscrapers, state-of-the-art buildings, impressive beaches, and graceful dunes make Dubai a great place to visit. The city has been called the ''shopping capital of the Middle East, '' and the fourth most visited city in the world. Besides being a shopping mecca, tourists go there for relaxing, sunshine, and family fun.
Dubai is famous for contemporary sightseeing attractions such as the Burj Khalifa, the world's tallest building, and shopping malls with giant aquariums and indoor ski slopes.
It's not everything about glass and steel in Downtown Dubai. The Old Souk is a labyrinth of sparkling jewelry and pots, and the peaceful Dubai Creek takes you back in time, long before the seven-star hotels and famous skyscrapers were built.
5. California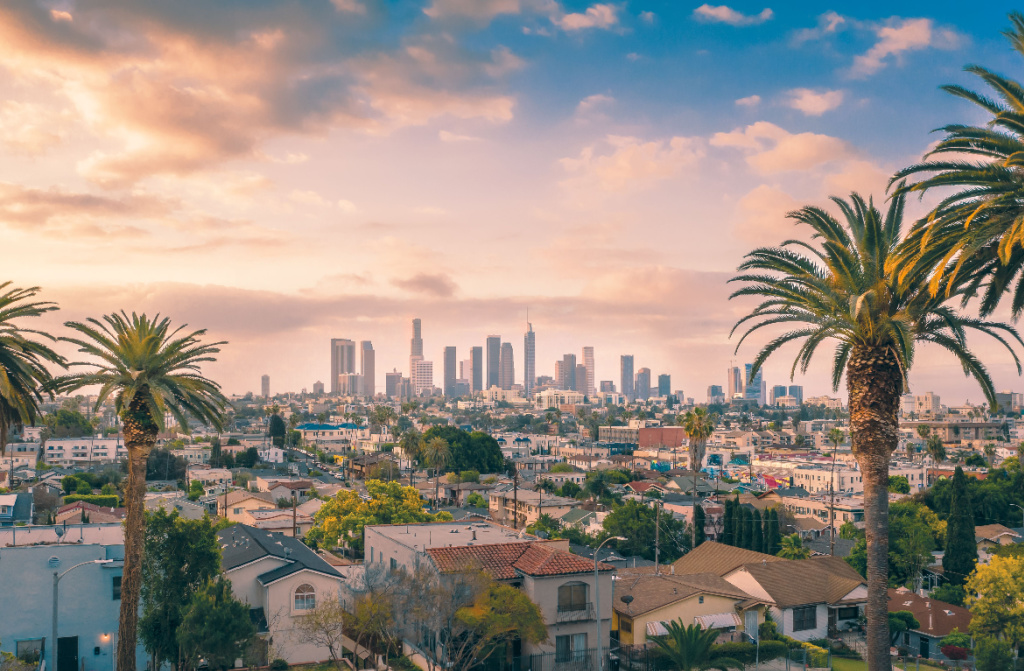 From its famous coastline to its broad heartland and granite Sierra peaks, California offers an opportunity to create life-lasting memories. Sunny beaches and surfers in the waves, dazzling cities filled with culture and entertainment, and exciting places to visit make California one of the best winter destinations. Enjoy one of the iconic theme parks, or indulge in some of the best food and wine experiences. You will always have fun things to do in California. If you don't trust us, you should book a vacation there as soon as possible. I bet you won't regret it.
If you want to experience winter fun and scenic beauty, filled with snow and exciting things to do, we've gathered the best winter destinations with snow around the globe.
Best winter destinations with snow around the globe
1. Swiss Alps, Switzerland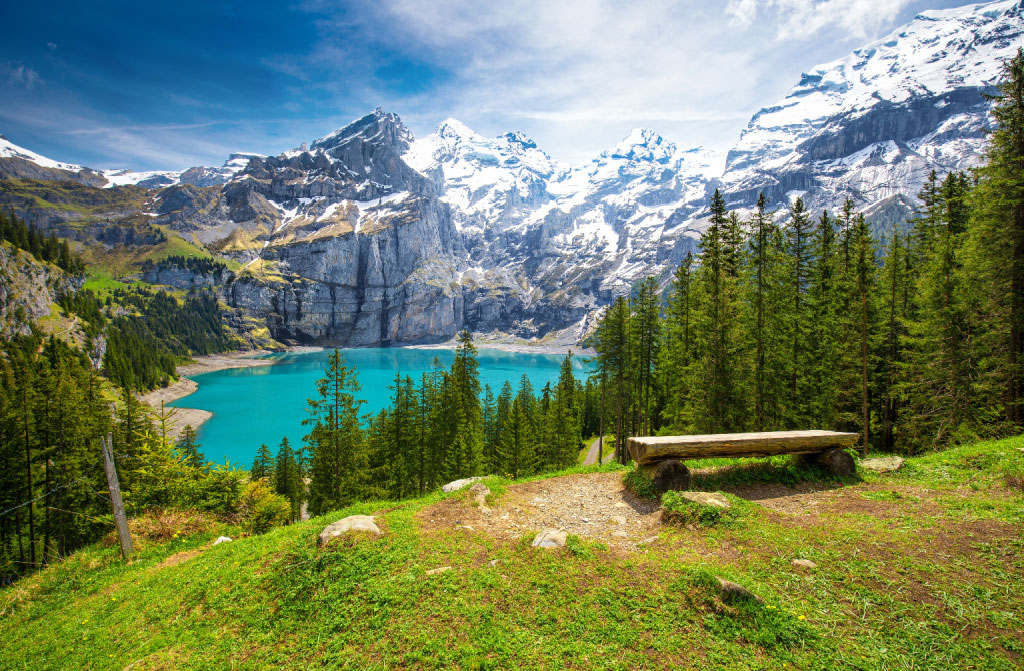 Nestled in the heart of Europe, this small country has something unique to offer every traveler. Whether you want to relax in a spa, take in stunning mountain scenery, or hit the slopes for exciting winter activities, a trip to Switzerland is guaranteed to create unforgettable memories.
Besides engaging in winter fun activities such as skiing, ice skating, snowshoeing, snowmobiling, or dog sledding, one of the best ways to experience the Swiss Alps in winter is to ride on the Glacier Express, the iconic red train known as one of the slowest express trains.
St. Moritz, home to 87 pistes and host to two Winter Olympic Games, is the place to visit for skiing and snowboarding, while Zermatt offers 360 kilometers of runs at the highest ski area in Switzerland.
You can unwind at several thermal spas available after a long day on the slopes. Thermal spas have a long history in Switzerland; for centuries, even royals enjoyed the mineral-rich, healing waters from the local springs.
2. Tromso, Norway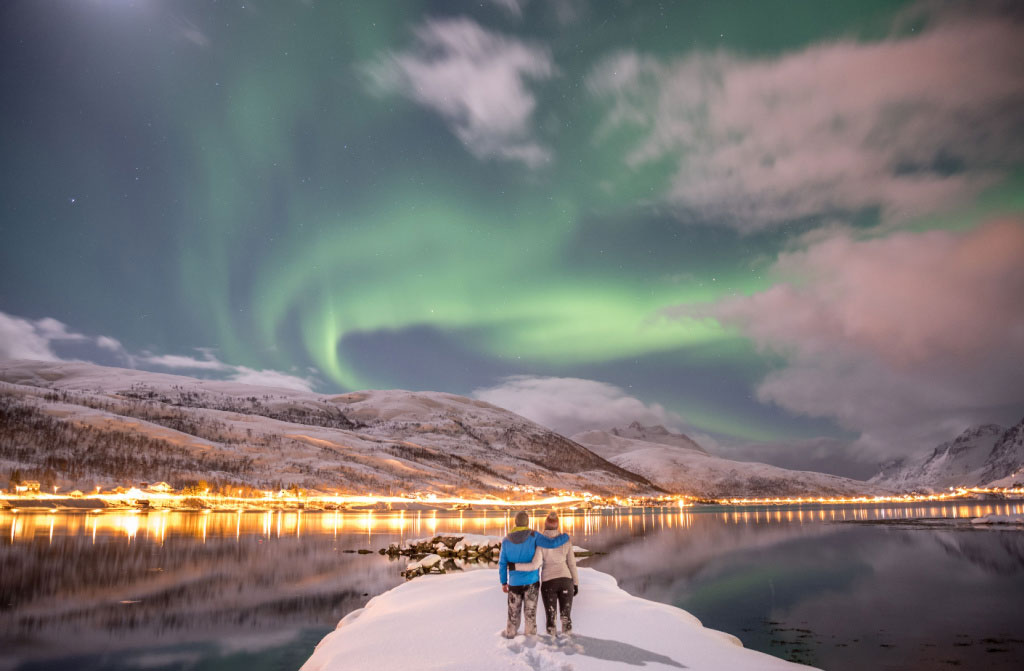 Tromso is a surprise for most visitors. Located over 300 kilometers north of the Arctic Circle, it offers its visitors a winter wonderland of scenic beauty. Besides its breathtaking views, you can experience striking art scenery, history, good food, and an infamous nightlife in a bustling, tiny city. You can witness the unique phenomenon of the Northern Lights, which takes place anytime between September and April. But the middle of winter offers you the best chances of spotting them. Despite the location, it is relatively easy to reach Tromso. Most people get to Tromso by plane, but one can also go by bus or boat.
3. Dolomites, Italy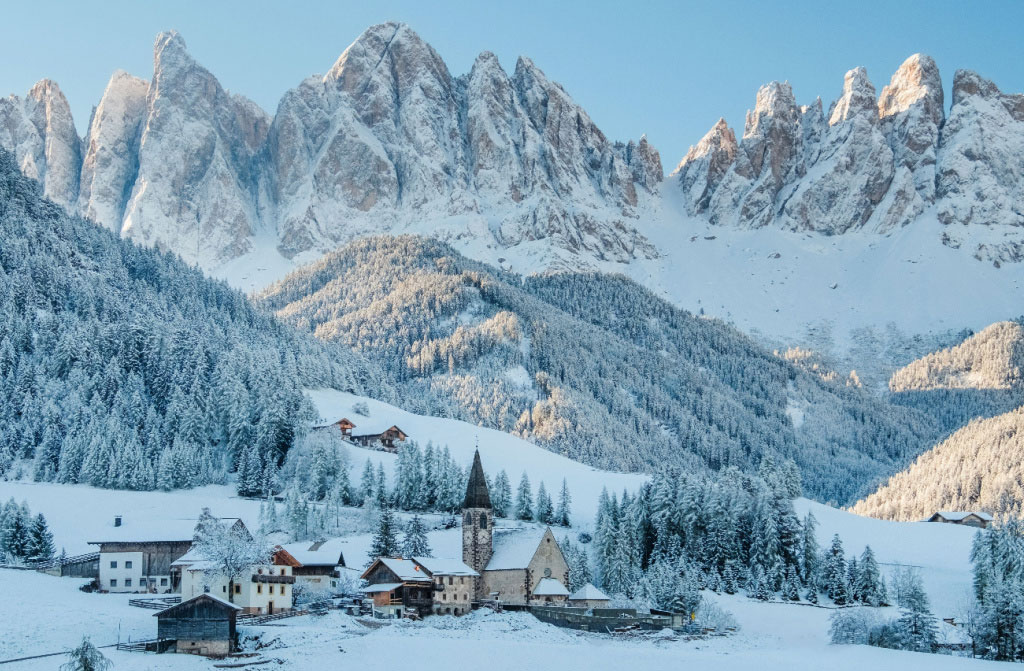 The Dolomites are a true hidden gem in Italy. With its dazzling slopes, the Great Dolomites Road, and its rugged peaks, the Dolomites are one of the world's most beautiful destinations and a great place to visit for snow. Some of the best places for skiing include Cortina, Arabba, and Selva Gardena, while the picturesque villages of Colfosco, Corvara, and San Cassiano will offer you a fairytale dream.
4. Hallstatt, Austria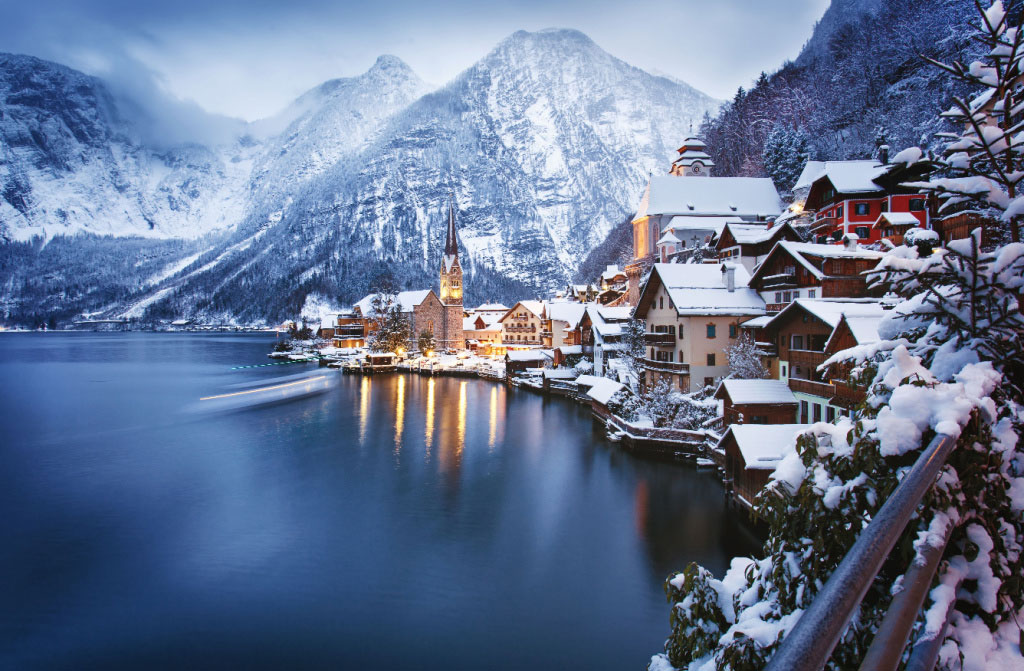 Hallstatt is a picturesque village in Austria along Lake Hallstatt's western shore and one of the best winter destinations around the globe. It's famous for its 16th-century Alpine houses that are now home to various cafes and shops. The small Austrian village of Hallstatt looks like a fairytale. While it's beautiful at any time of the year, winter in Hallstatt is magical, with the snow-covered Alps surrounding it. Imagine yourself strolling down the frozen lake, admiring the powdery mountain peaks, while you inhale the crisp, fresh air. After, you can enjoy a delicious meal at one of the many traditional restaurants where you can indulge in the local cuisine.
5. Quebec, Canada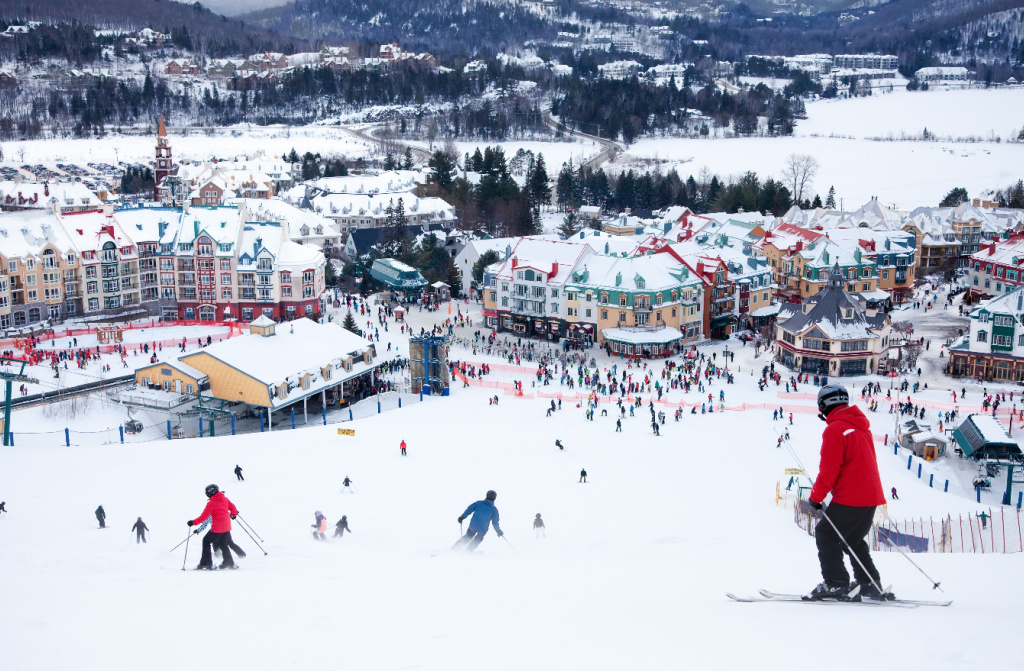 Old Québec is a fairyland Christmas village of lights, decorations, and snow from early December to mid-March. If you get there during December, you will have a taste of local Christmas markets. European-style architecture, cobblestone streets, and lots of snow make Quebec a great urban scape. North America's oldest fortified city is at its dreamiest during the cold season when a dusting of snow makes everything look so magical. You can get the best view of Château Frontenac from November to March as you slide down a giant toboggan. First built in 1884, the sled offers a chance to speed down the hill at 70 kilometers per hour.
A vacation's the perfect way to unwind and detach yourself from the daily routine. It's a chance to recharge your batteries and prepare for the new challenges that life throws at you. We hope these charming destinations inspire you to get ready for a new adventure. Do you have any of them on your bucket list? If not, don't waste time and add the ones you like.