Staying fit can be a challenge sometimes for many people, who either try to lose some weight, pack some muscle or just better themselves by eating healthier and being more active. Many would say that it's as simple as eating healthy, exercising, and sleeping well, and it's true. However, simple things are often hard to do.
Let's be realistic, after a long day of work, would you rather spend the rest of your day watching Netflix in your fancy home theatre, or would you instead go for an intense cardio session. You and I both know which one will benefit you the most health-wise but which one would you rather choose? Add in a rainy or cold winter day, and it's pretty much obvious to me that most people will prefer the first option.
When it comes to nutrition, ordering takeout is a no-brainer for many people who find it a burden to cook their own meals or don't know how to cook, or can't motivate themselves to get started. Things got even more out of hand after the pandemic hit and gyms were closed, outdoor restrictions were placed, and most people out of shape were forced to stay indoors.
As people became more concerned about keeping Covid-19 out of their home, they became less worried about their nutrition and fitness. But it doesn't have to be that way. You can still improve your fitness while exercising at home, and since you are stuck indoors, this is the perfect time to start cooking some healthy meals. With these home workout tips and nutrition, we hope to give you a head start in your journey and help you achieve your fitness and diet plan goals.
How to stay fit during quarantine?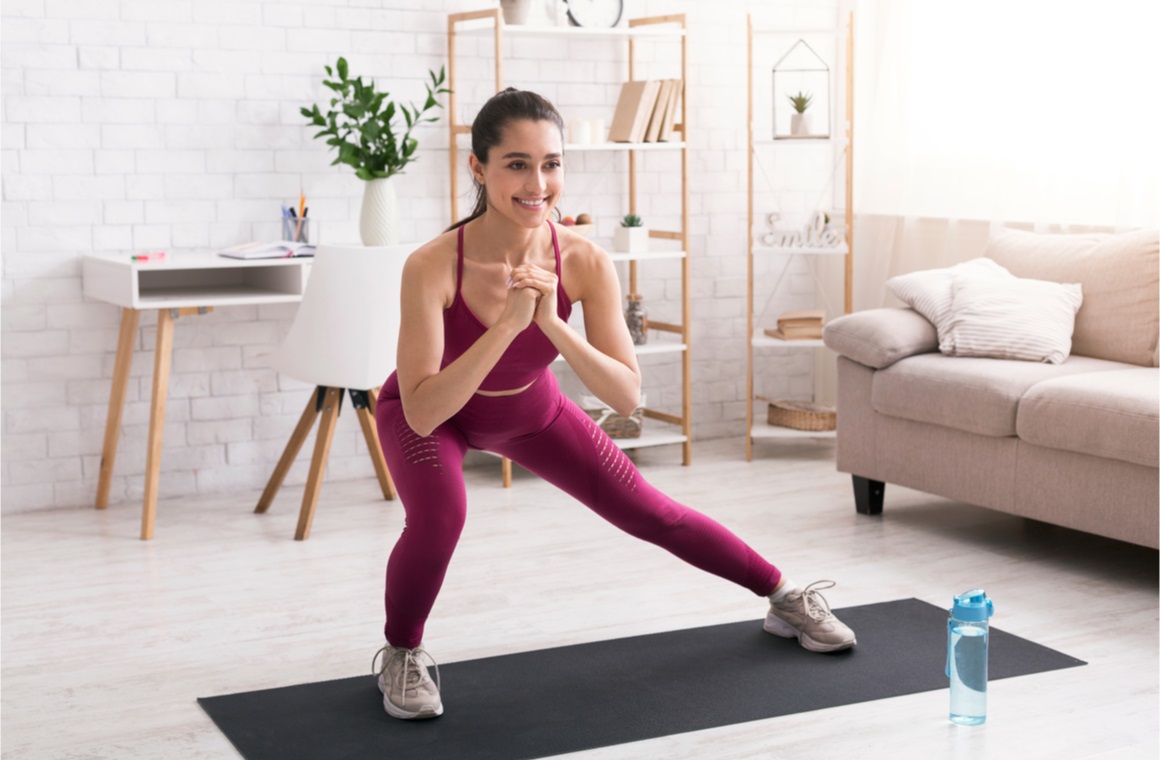 Even though the way we live our daily lives has changed drastically with the Covid-19 restrictions, the same principles for being in shape and living a healthy life apply. Health is not just about being active and eating healthy; social relationships and mental health during Covid-19 are just as important. That is why during these times, with the help of technology, we can engage in social distancing activities that would keep our relationships and mind healthy.
On the other hand, working out at home and creating a nutrition plan is not unrealistic if you want to stay fit and healthy. Consistency is vital for you to see results in the long run, so here are some key concepts that would help you design the ideal exercise and diet plan.
Key fitness elements for an effective workout
Workouts can be specifically tailored for your goals, and before designing your exercise at home routine, you have to think about your goals. Do you want to lose or gain weight, or do you want to increase your muscle mass? Nutrition plays a massive role in achieving these goals, and some might argue that it weighs more than your workout. We are about to tackle food in the next section, but for now, here are some key elements to consider for your exercise at home plan.
Start with a warm-up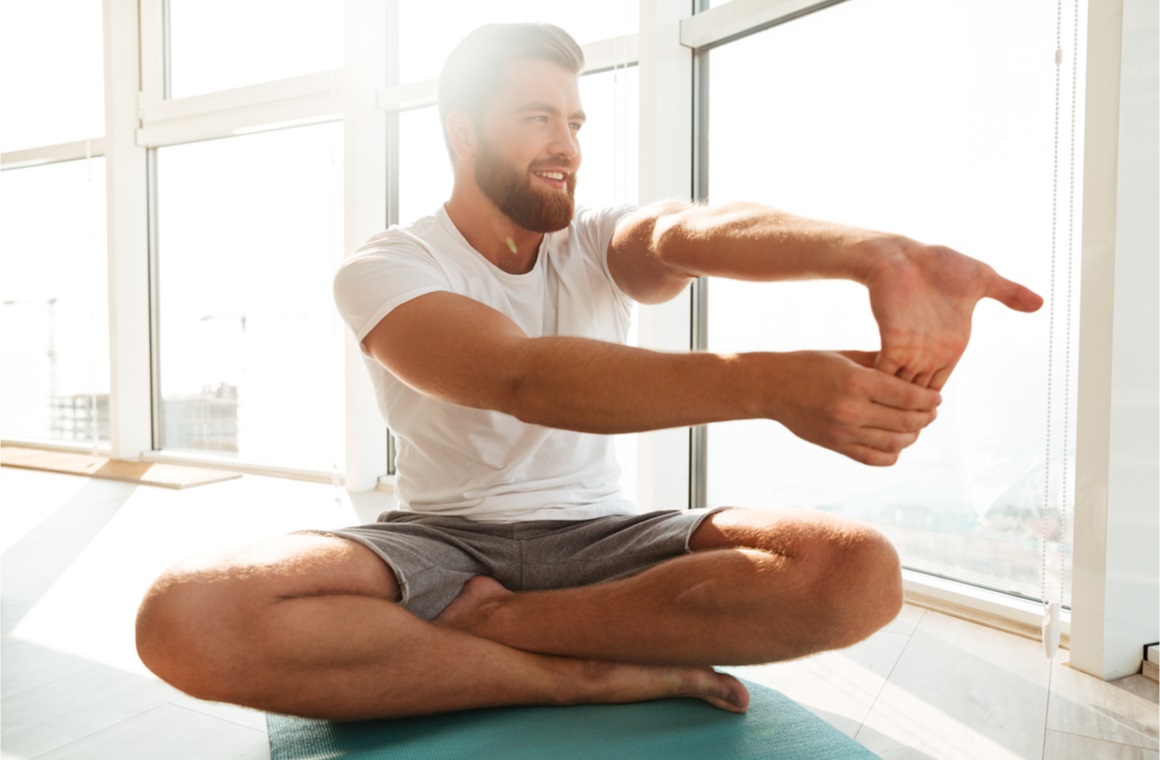 Warm-up is essential if you want to prevent injury during your workouts as it improves your muscle elasticity and allows for efficient cooling. It also prepares your body for a potentially hard workout following the workout routine. People often neglect warm-up, and they end up sore, dizzy, or worst-case-scenario tear a muscle in the process. Warm-ups also help bring the heart-rate up and pump blood into areas of your body that will be targeted the most during the exercises.
Warm-ups don't have to be complicated. If you are about to target specific muscles through your resistance-training workout, your warm-up should consist of a few stretches for the muscles you are about to work on. For example, if you want to do a body-weight chest and triceps workout at home, you can hit the floor and do a few easy push-ups with good form for your warm-up. To prepare for a treadmill run at a moderate intensity, you could warm-up with a leisurely walk on the treadmill for 10 min before starting your actual run.
Incorporate cardiovascular exercises into your home workout routine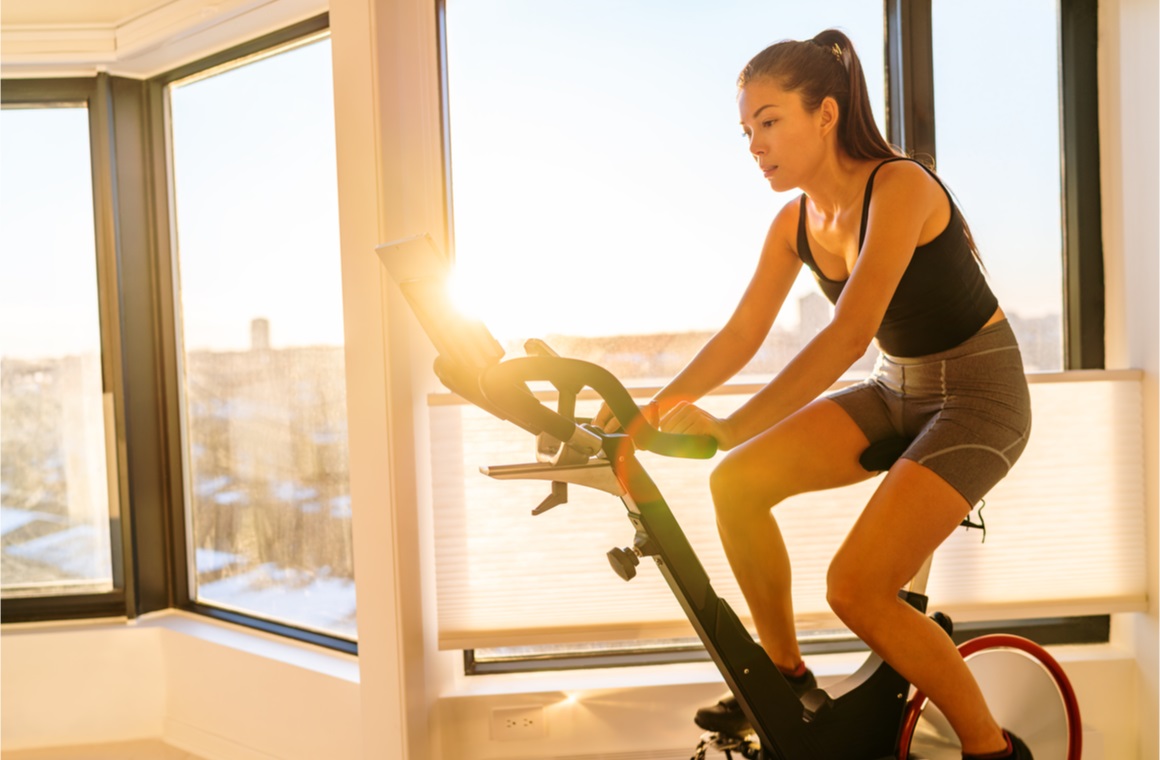 If I lost you on this one, it is understandable. You probably think that cardio sucks, and there is no way you can motivate yourself to do it consistently. First, you need to understand that cardiovascular training doesn't have to be a burden. If it is, you are doing it wrong. You don't have to force yourself into doing cardio exercises that you don't enjoy. Try and find the type of cardio you love doing, and then it won't be a burden anymore.
Do you like running? Chances are you have a treadmill at home and you should use it to get some cardio workouts in. Maybe you love to jump rope, and that is also a great cardiovascular exercise. Even though yoga is not considered an aerobic exercise, if you enjoy it, you can incorporate some power yoga exercise into your routine to boost your cardio. Biking is a great way to improve your cardio, but how will you bike if the coronavirus is roaming outside? Buy an indoor trainer, set up your bike, and attend a virtual race. If you haven't done that before, be warned, it is TOUGH.
Many of you are probably thinking, why should I do cardio in the first place? I'll answer with another question. What is the most important muscle, in your opinion? Some would say that abs, shoulder, and chest for men and glutes for women, and aesthetically speaking, that is true in most cases. But health-wise, your heart muscles are more important than your abs, wouldn't you agree? Guess what? Cardio exercises train your most important muscle, the heart; therefore, don't neglect it.
Cardio is also one of the most efficient ways to burn calories, way more efficient than lifting weights. If your goal is to lose weight, incorporate cardiovascular training into your workout routine as often as possible, and you will melt that extra weight before you know it.
Incorporate resistance training exercises into your home workout routine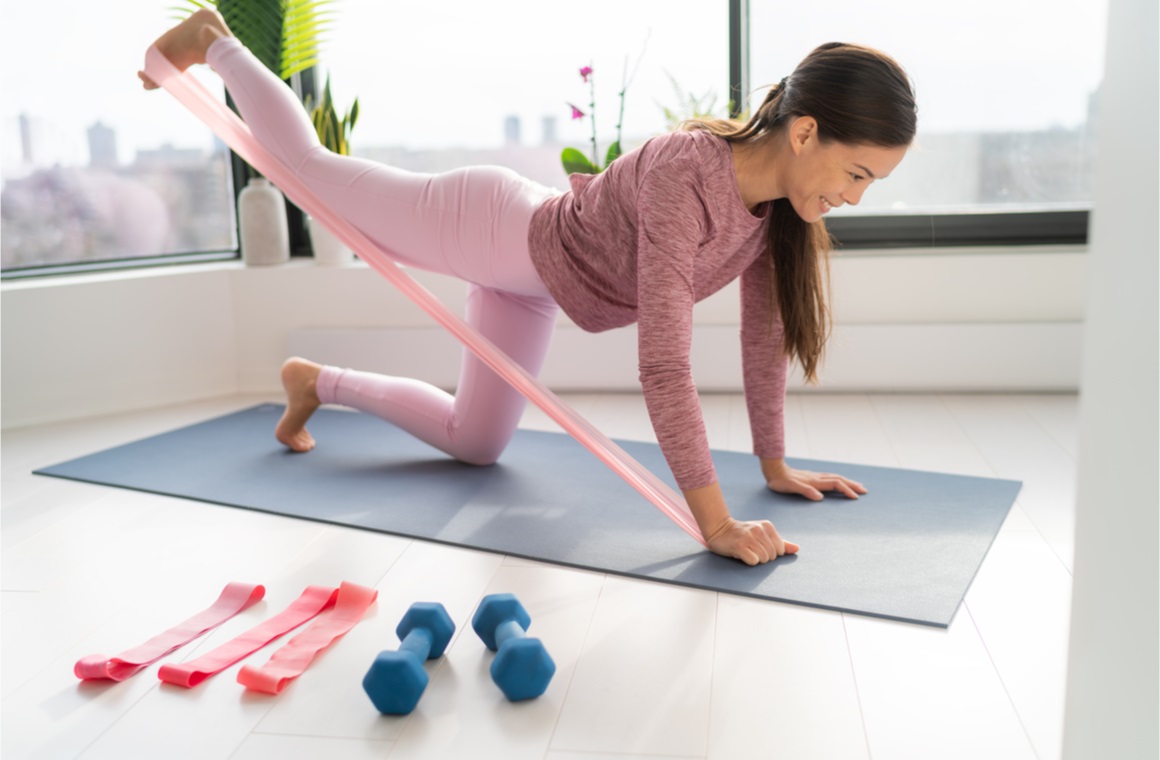 Resistance training is also known as strength training or weight lifting and it is something that you should not overlook during stay-at-home orders. Resistance training is the type of workout that improves your muscle strength and endurance. It is also the type of activity that can increase your muscle mass if it combines heavy weight lifting and proper nutrition. It is self-explanatory that resistance training implies working against some kind of resistance: your own body weight, gravity, bands, dumbbells, weighted bars, and other types of machines that make a particular movement harder to perform by adding resistance.
But how are you able to incorporate resistance training into your routine if you don't have access to a gym and don't have a home gym. Weight training doesn't necessarily mean you have to lift dumbbells, weighted bars, or use individual machines you find only in the gym. Pushups, situps, squats, and pullups are resistance training exercises where you have to push or pull against your own body weight, and they are widespread exercises for home workouts.
With minimum investment and a bit of creativity, you can implement a few DIY home gym ideas that will help you improve your workout routines and stay healthy. Having a fully equipped gym at home is unrealistic for many people, but getting a few dumbbells and resistance bands are a few small things you can acquire that can massively improve your weight training.
With resistance training, you can significantly improve your physical performance and help create a trimmer and more tone look. Also, with heavyweight resistance training and the right amount of protein intake, you can increase your muscle mass, which will burn more calories. With that being said, you can increase the amount of food you can eat as your maintenance calories are a lot higher the more muscle tissue you have.
Listen to your body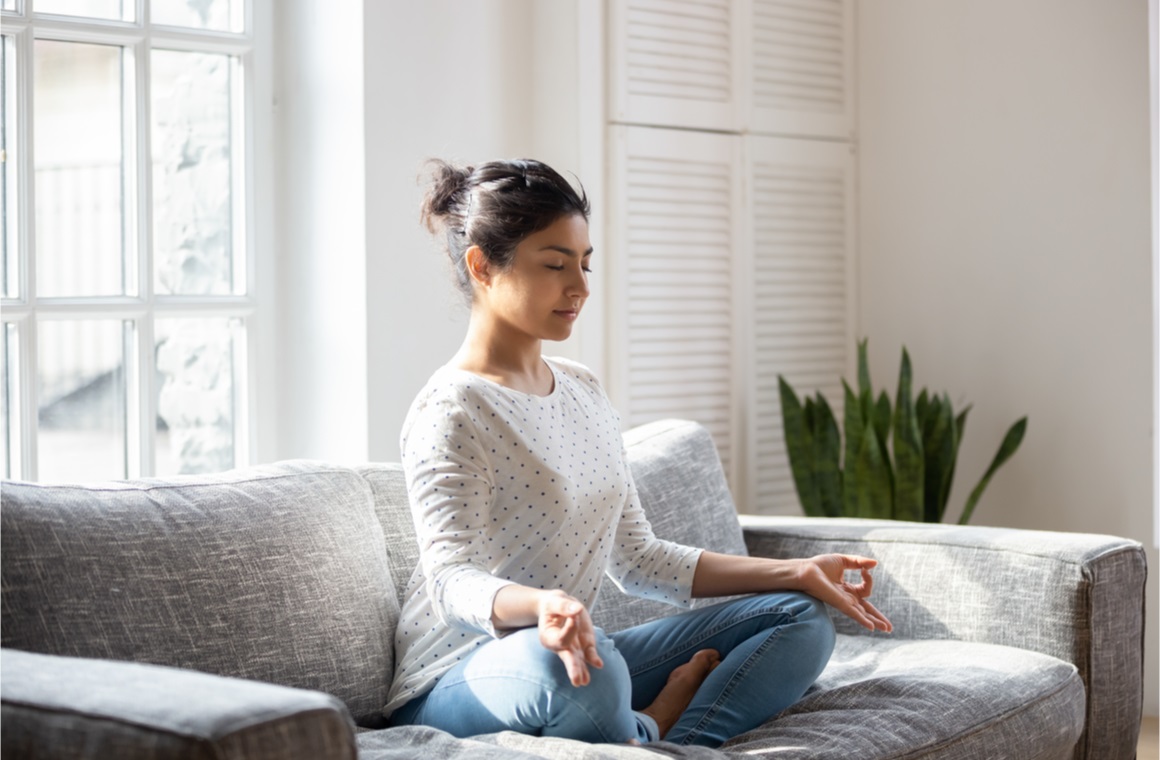 Some people don't go very hard on their workouts, while others go too hard. If consistency is key to staying fit, when do you know it's too much, and also when should you rest? It is pretty simple, listen to your body; it will tell you when it's too much. If you feel sore after a workout, consider taking it easy on your next training, or do something else that doesn't put too much strain on your body. Allow yourself to fully recover before doing another hard workout session.
On the flip side, you have many people who never push themselves and always try to stay in their comfort zone. The intensity you are performing an exercise today might not be as hard as it was a few weeks or months ago if you were consistent in doing it because you got better. If you want to improve even further, it's not going to happen if you always perform your resistance training and cardio in a comfortable zone. You have to push yourself harder than last time if you want to get better. You won't be able to do it every time, and that is why you need to listen to your body, rest when it's needed, and chase that PR (personal record) when you are fully recovered.
When you are having a day off, don't just spend it in your man cave or she-shed, being completely inactive. Take an active rest day which means being active, not lazy. Do some recreational activities that are easy on your body and that you enjoy. If you love yoga, that is a perfect way to recover from a hard workout, and a flexibility routine is just as useful for recovery.
Proper nutrition while staying indoors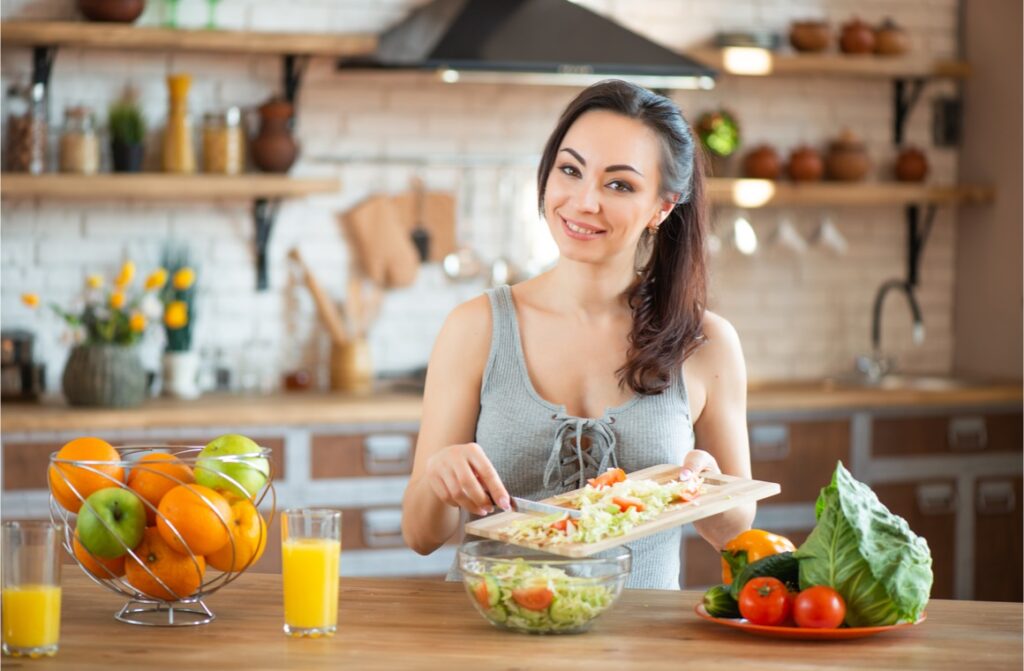 Getting proper nutrients for our bodies during quarantine might be more complicated than you think. Most of us probably have more time at hand to cook and start implementing a dietary plan, and with the internet, you can have all your ingredients delivered to your doorstep. So how is it that many people struggle to have a healthy and balanced diet? There are multiple reasons behind it.
Many use food as a coping mechanism to get through tough times, and for many, quarantine is a difficult time to be in. Using food to comfort yourself is not uncommon, and generally, people comfort themselves with junk food, alcohol, and other caloric-dense foods that are not the healthiest of options. First of all, a diet shouldn't be too restrictive as it increases the chances you will not stick with it for long. Secondly, you should keep foods that are not good for your health goals out of sight or out of your home as it reduces the chance you go off your diet and binge eat.
Fruits and vegetables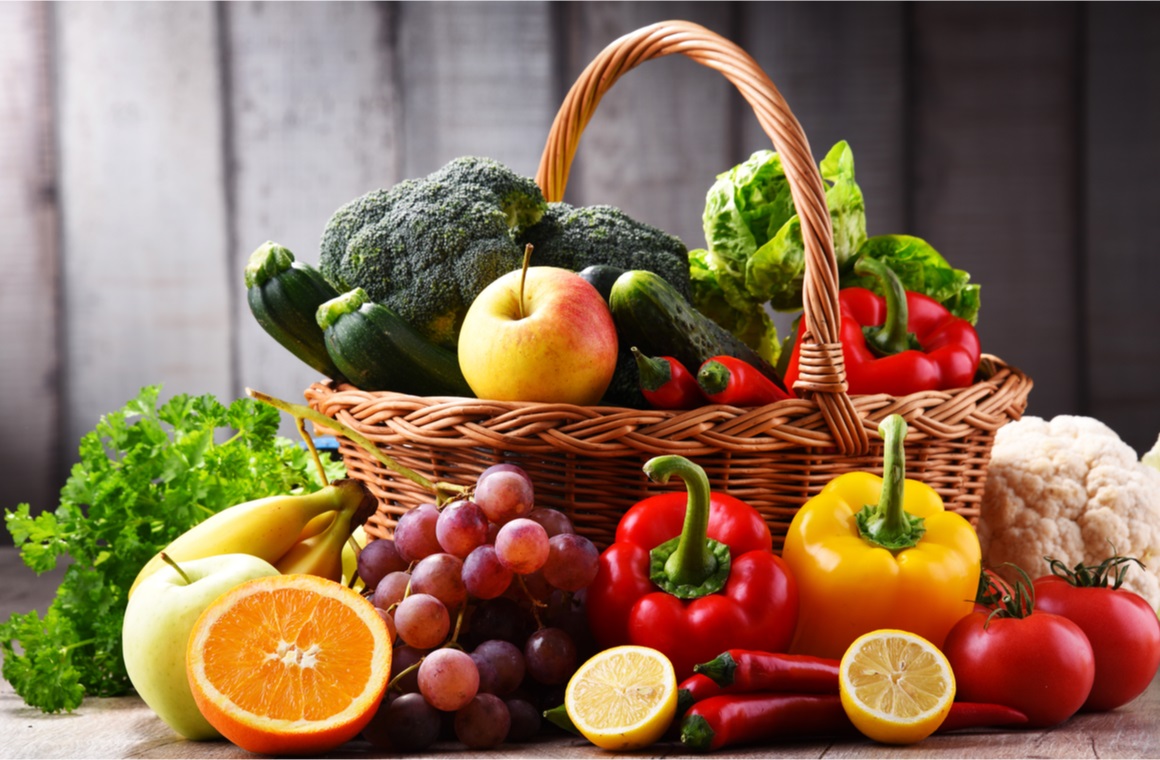 Your diet should incorporate more fruits and vegetables. I know you heard that a lot, but it is true. Fruits and vegetables are usually low in calories and very filling, which means that you can eat lots of them and feel full and not starve yourself all the time. Incorporate as many as possible into your diet. Vegetables are the most versatile items and you can create delicious and easy homemade recipes straight from your garden.
Don't eat vegetables you don't like just because they are known for being healthy. If you don't like broccoli, kale, or Brussel sprouts, you can find other substitutes that you enjoy eating. The way veggies are cooked can also be one reason you don't enjoy your vegetables, and to be honest, there is nothing more boring than steamed vegetables. But, have you ever thought about roasting them or sauteing vegetables in the pan with some healthy fats like coconut or olive oil?
From experience, people hate most vegetables because they didn't have the chance to taste them properly cooked. Try out different cooking methods, and maybe it will turn out to be a delicious treat. Fruit in general are an excellent substitute for snacks, especially if you are used to sugary or salty treats like chocolate, candy, or chips.
Fats in your diet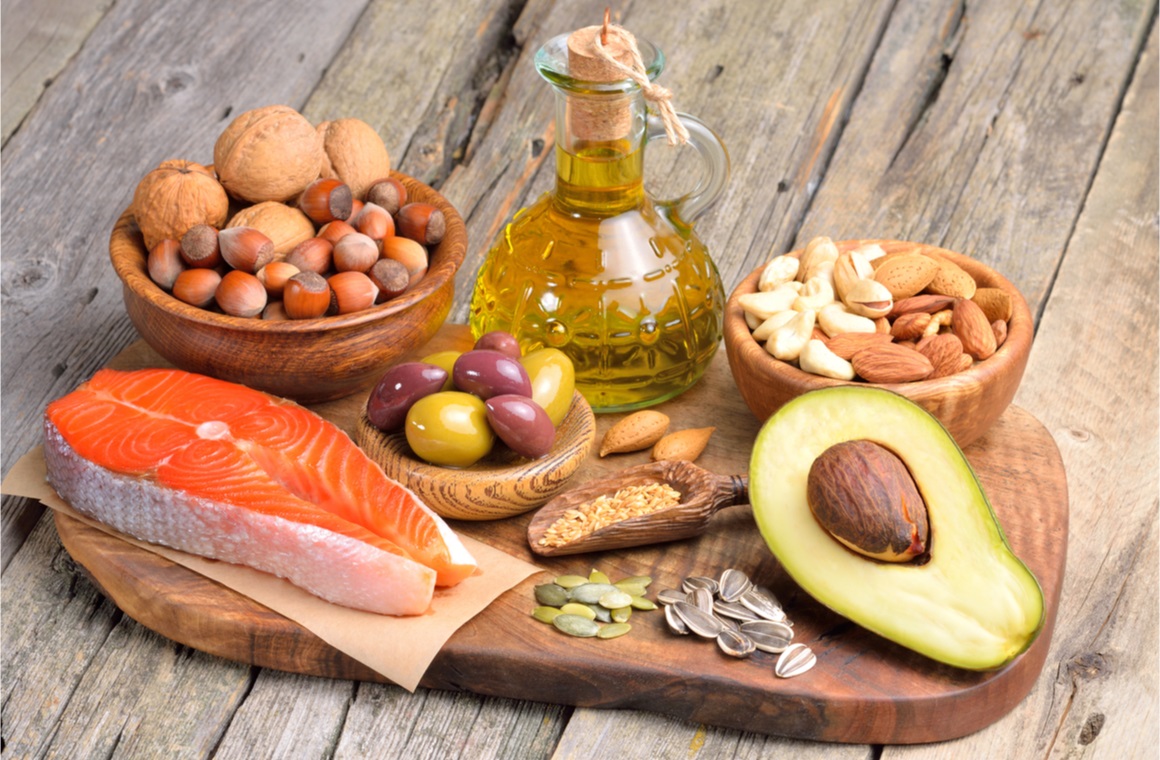 There is a misconception that fats make you fat, and it has to stop. A caloric surplus makes you gain weight, not fat which is just another macronutrient like protein and carbs. Many diets exist out there, such as the ketogenic diet, paleo, carnivore, and many others. However, balance in your nutrition is key to success in the long term, and your diet should be tailored to your goals. Most people avoid a lot of fats in their diets because it is a high-calorie dense macronutrient, which means you get more calories for a smaller quantity of fat.
Fats have 9 cal/gram compared to carbohydrates and protein, which are at 4 cal/gram. Even alcohol has fewer calories per gram than fats at 7cal/gram. For people trying to lose weight, it is ideal to incorporate less fat in their diet to meet their daily caloric needs. On the other hand, if you are trying to gain weight, more fat in your diet will make it easier to achieve your goals.
At any rate, try and incorporate saturated fats into your diet, which are the healthy kind. Things such as avocado, olive oil, nuts, whole eggs, and seeds are some of the best fat sources out there.
Sources of protein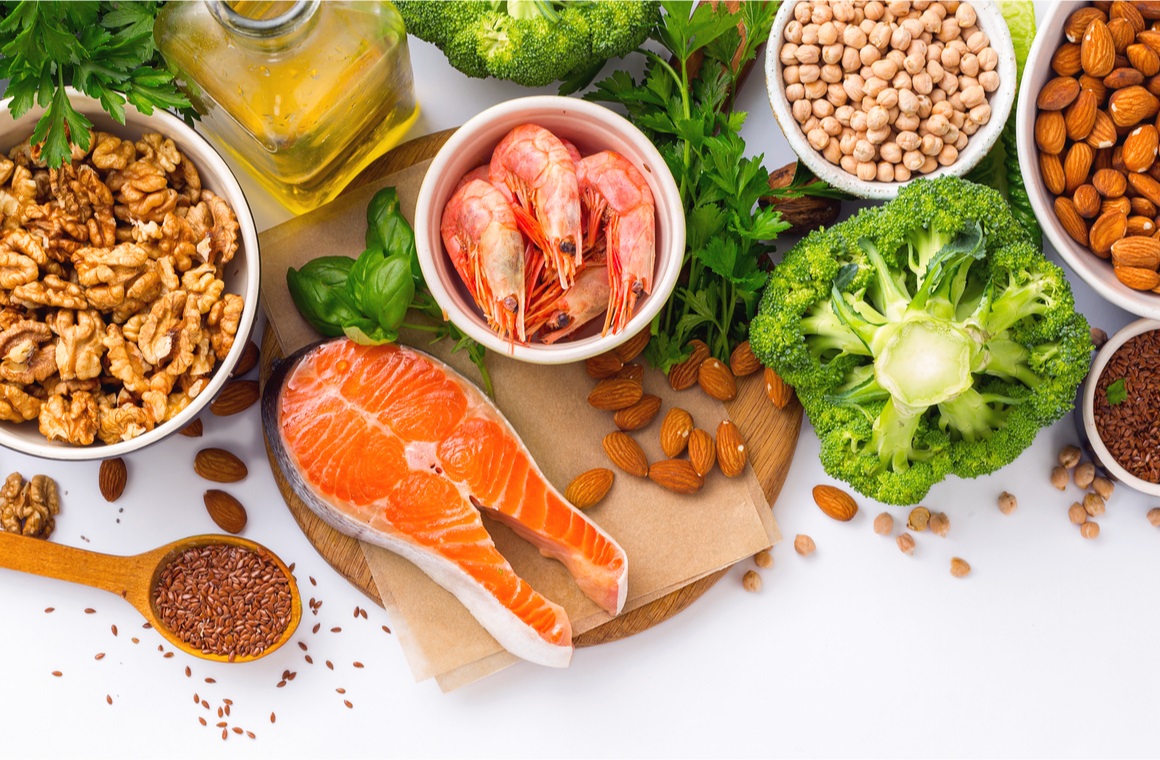 Protein is probably one of the most under-consumed macronutrients in most people's diets. For an average sedentary adult, it is recommended to consume about 0.8 grams of protein per kilogram of body weight a day. People who exercise regularly should have higher needs, especially if they want to pack some muscle. Muscle growth is stimulated through resistance training and by taking in the right amount of protein.
Protein also has a higher thermic effect on food which means it takes longer for your body to process. As a result, your body uses more energy to digest protein resulting in bigger caloric expenditure. For weight loss goals, incorporating more protein into your diet can help you get in that caloric deficit and lose weight. We have chicken breast, eggs, fish, lean beef, lentils, soy, quinoa, tuna, greek yogurt, tofu, cottage cheese, and many others, among some of the best protein sources.
Conclusion
Health is more than just having a healthy diet and working out often. Mental and social health is just as important, and they are all part of the same circle that determines whether we have a healthy lifestyle. We might not improve our social interaction during a pandemic, but we shouldn't use it as an excuse to not exercise at home and have a balanced diet. Hopefully, with this article, we could highlight the importance of diet and exercise and help you achieve your physique goals while staying home.
If you enjoy our article, make sure to share it with your family and friends on your social media platforms and let everyone know about these important nutrition and workout tips.