You might have seen at least a few posts related to van life if you are active on social media platforms like Pinterest, Instagram, or TikTok. While the internet is packed full of photos, videos, vlogs, or blog posts about van living, this alternate lifestyle also takes over the real world. From Instagram influencers that paint the perfect picture to people who are left without other housing options, van life is a growing movement that takes the hippie lifestyle of the 1960s and gives it a modern glow-up.
Whether you've considered choosing this lifestyle or are just in awe of those brave enough to pack their whole lives in a van and go on adventures, today's van life is lightyears away from what our grandparents experienced. The most significant difference comes from the digital employment opportunities that gave way to this digital nomad lifestyle of many van life dwellers. Today you can live in a van and work from anywhere, opening up many opportunities for people to travel the world or simply decrease their cost of living substantially.
We'll go over the main things you need to consider before you jump on the van life wagon because things aren't as easy as you might think. But first, let's cover our basics.
What is Van Life?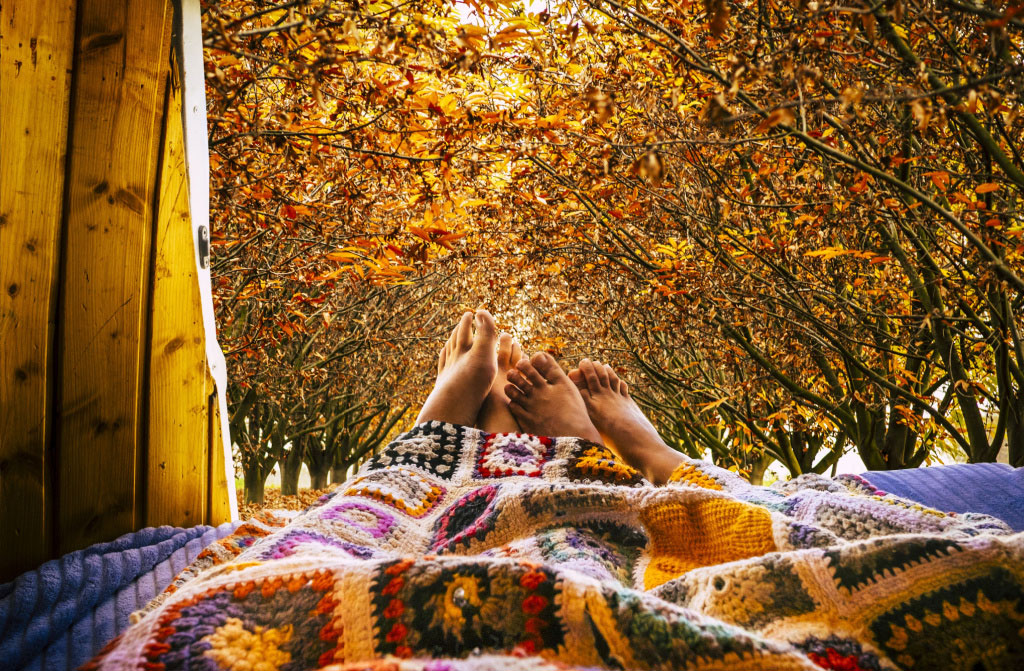 While the glamorous representation we all see on social media can be the truth of van life for many people, you shouldn't jump on this train with that in mind. If you want to define van life, you must think of it as a nomadic lifestyle that goes against societal norms, rejecting them in favor of minimalism, simplicity, a reset of what is actually important in life, and, of course, adventure. That lifestyle can be achieved, but there's a lot that you'll need to learn to live without once you embark on this journey.
Saying people can only achieve glamorous van life with a trust fund is wrong. Saying that you'll save money if you live in a van can also be wrong. Saying that it's easy is one of the biggest lies related to this topic. Living in a van may be cheaper than living in a rented or bought a home, but if you travel the world, you'll spend most of the money you saved on the growing gas prices. So what should you expect from living in a van? We can say that you will need to get down and dirty, learn mechanics and be independent before you head off, especially if you don't want to spend a lot of money on this change.
Things Vanlilfers Deal With
If you go on any van life groups on social media, you might be able to find all the information you could possibly need about the different ways this lifestyle can be. While there are a gazillion articles out there, videos, vlogs, blogs, and whatnot about this growing movement, we'll cover some of the things that vanlifers have to deal with once they embark on their journeys. They are more than willing to share these things with you, so feel free to pester them with questions once you join these groups and online communities.
The Bathroom Situation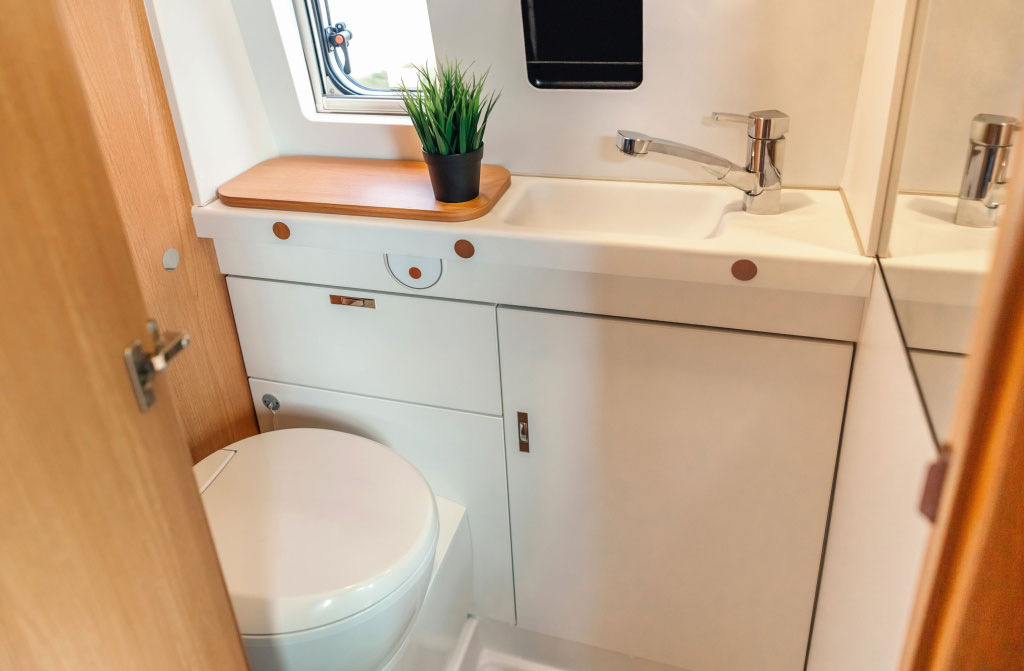 As this is the one thing most people think about and see as an issue, we'll delve into bathrooms first. When it comes to the whole shower, toilet, and sink situation, there are actually multiple choices you can choose from.
Firstly, not all vanlifers have a toilet and shower in their vans. They aren't mandatory, and it all depends on how much you want to spend and what you're comfortable doing as you need to shower and go to the toilet, like every other human being. If you decide against a toilet and shower, know that you can get a gym membership and get the shower part covered along with some bathroom use and also the exercise. For the other toilet needs, if you don't have a gas station, truck stop, or other public options, you can park in an area that's outside city limits. With going number one, it's easy. Just find some bushes and do it. With number two, you need a shovel. Find a soft patch of dirt, dig a hole that's at least 7 inches deep, do your business and cover it up. That's it. Like that, you won't only use the natural world but also give back to it.
Secondly, there's the hidden bathroom, suitable if privacy isn't something that you're worried about or if you live alone in the van. It combines drawers, sliders, trap doors, curtains, and anything else you can use to hide the actual bathroom. As space saving is an issue in van living, usually, the shower goes on top of the toilet. You will need water for this and a toilet. Most often, people choose a disposable toilet as you can just take the tank out when it's full and empty it at the first station.
Thirdly, the wet bathroom is by far the most comfortable as you don't have to worry about getting water on any of it. All the surfaces can get wet or damp, and it's the most popular option as it also provides privacy. The disposable toilet is also applied here as the most convenient option, as you don't have a drain, and leaving droppings everywhere you go isn't sanitary. This kind of toilet gives that "home feel" as, while it may still be small, it has all the uses of a standard toilet and, unless it also doubles up as a storage area, it's good to go whenever you feel like freshening up.
Loneliness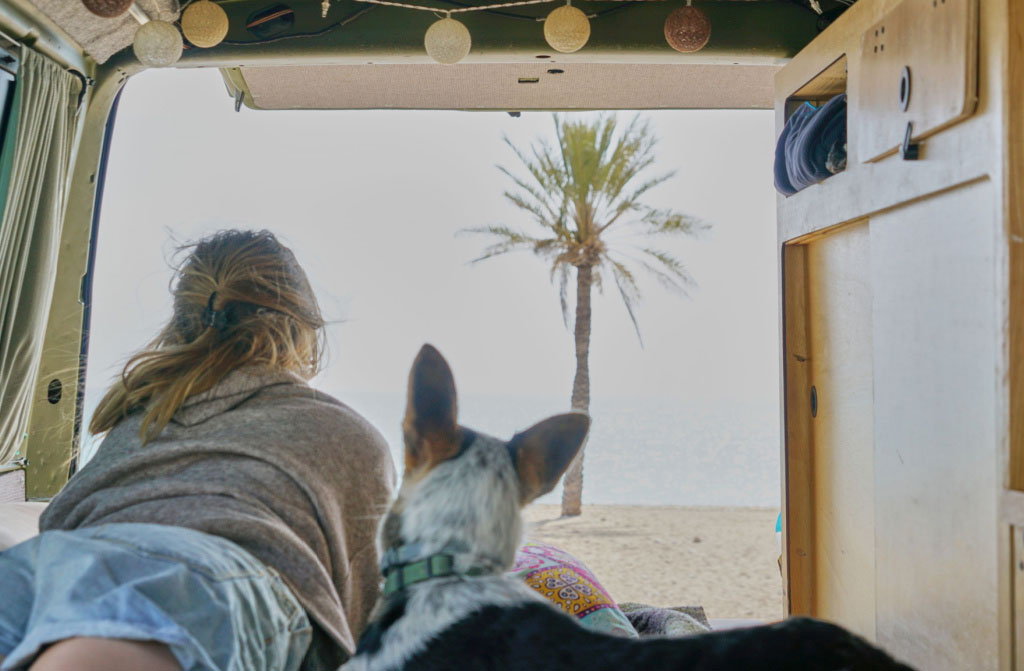 If you embark on the van life movement as an individual and not a couple, you might get lonely from time to time, regardless of how amazing van life may be for you. Firstly, you don't have to go alone, but if you want to, consider getting a pet. As an avid dog lover, I would highly suggest getting a puppy instead of a cat, but there's more to that than my personal opinion. Cats aren't the most reliable companions and may go on long walks. It's not uncommon for cats to just wander off, but dogs, on the other hand, are much more reliable and cuddly. Yes, I know that is the case because cats are a lot more independent than dogs, and dogs need our help more than cats, but when you go on a trip in your van, a dog is much less likely to disappear on you, especially with the right features and never return. In comparison, a cat can handle the wilderness just fine without you. A cat might even thank you for taking it on a trip, as it may feel like you're releasing it into the wild. That might be an overstatement, but dogs are more fitting for vanlifers, especially those that live on their own, as they can double as protection and warming blankets.
Loneliness can become a big issue for those that start their van life alone, and even if you are 100% comfortable with being on your own, there may come times when you don't socialize with anyone for days or weeks. In any way, pets work wonders to prevent depression and anxiety even for people who don't live in their vans, so why wouldn't you take one in your van life? It will give you yet another excuse to go out and explore the great outdoors and ensure you are safe from most dangers you may encounter. Fun fact, smaller breeds are actually more willing to jump in front of an attacker than large breeds. I have a Poodle and can swear by that as when I had both a Poodle and a Rottweiler. The Poodle jumped to defend me while the Rottweiler cowered behind me for safety.
Getting your Hands Dirty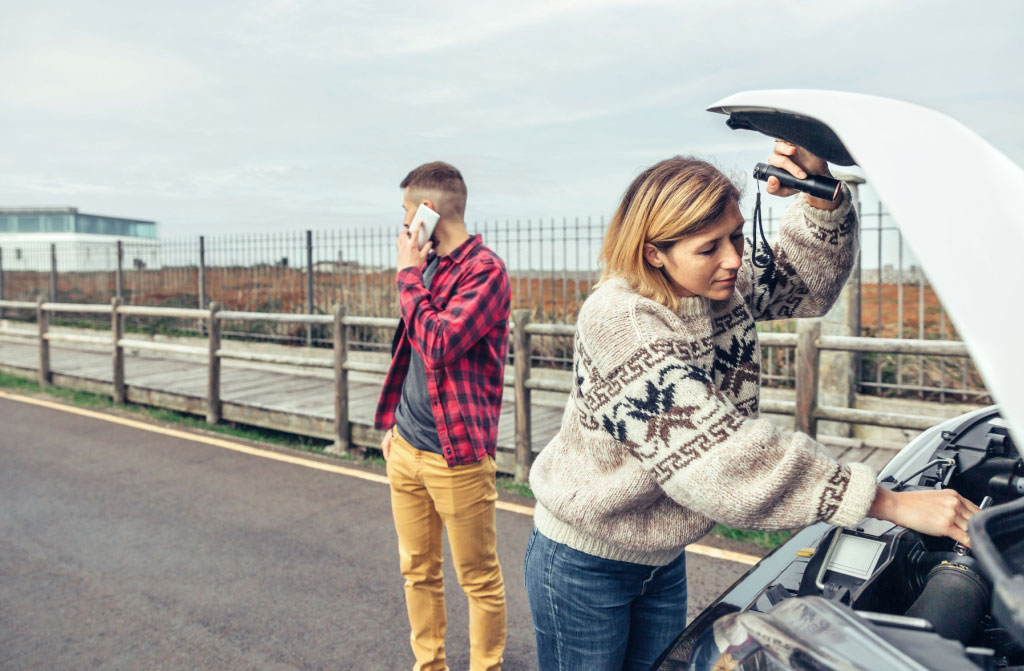 We already mentioned that van life isn't easy and that you might need to get your hands dirty every once in a while, and no, we're not referring to the whole toilet situation. Imagine this scenario. You're in the midst of the great American wilderness (think of any national park that comes to mind, the more remote, the better), and your van breaks down. This can happen, and no matter how recent your last service check was, it can catch you off guard hundreds of miles away from any service station. You might also be outside of service range and can't call AAA. So what do you do? Well, you get down and dirty. Pull up your sleeves and get greasy.
Embarking on van life means that you need to be able to handle the uncertainty of the road, where changing a tire is the lowest, the most basic bare minimum you can think of. I'm talking about fixing the radiator, checking the transmission fluid, or that strange noise that your engine keeps making. While it's always best to call a mechanic, sometimes you need to figure stuff out on your own, so make sure you know at least the basics of mechanics, even only for your van type, as that can save you from a lot of problems.
Conclusion
Living in a van isn't for everyone, so if you enjoy the comforts of this modern lifestyle that is slowly making our planet less livable, then van life might not be for you. However, if you want to discover a way of life that doesn't promote minimalism while not being unharmful to the environment (unless you have an electric or solar-powered van). It decreases dependency on consumption which has such a powerful negative impact on the environment that can be seen in each landfill you'll pass by through your travels.
Living in a van won't make your life better; it will just make it different and allow you to understand what really matters to you, personally. After all, you won't be able to pack everything that you ever cared for in a van. Not your physical or material burdens. It will give you another type of freedom and the tools to learn to cherish what you have and what matters to you in your life. It will be a journey of self-discovery through effort, struggle and adventure; before anything else, it will really take you out of your comfort zone like nothing else you've ever experienced. So board the train or don't, but whatever you do, enjoy it.