As leaves slowly fall from the trees and the days become shorter, we spend most of our spare time inside, snuggled up under a blanket, enjoying a good book or watching a movie marathon. Sound familiar? I bet you cannot wait to get home after a long busy day at work to unwind and spend some quality time with your loved ones, or, why not, some well-deserved "me-time''. If all of these sound like something you would usually do, then you probably are into the hygge lifestyle. Are you not acquainted with the word? Not to worry, we will explain it to you throughout the following article. Once you better understand the word, you'll see that hygge is something you may already practice. If not, it may intrigue you to embrace it and bring it into your daily life.
What exactly is the meaning of the hygge lifestyle? The definition of the term cannot be summarized under one word or even a sentence, but it generally refers to enjoying simple things in life and having a general state of well-being. Hygge, pronounced ''hoo-gah,'' can be used as a noun or an adjective, highlighting the feeling of comfortable friendliness in a warm atmosphere that encourages well-being. It is a Danish concept that has gained worldwide recognition, and it's often related to danish coziness and happiness. In the last decade, Denmark was named among the happiest countries in the world, and hygge has a lot to do with it.
How to live a hygge lifestyle
Hygge lifestyle is about giving your body and mind a reset. How do you welcome this hygge philosophy into your life? Embracing the hygge lifestyle will help you overcome challenges and give you a positive outlook toward your daily routine. There isn't a general recipe for it, but there are a few steps to follow to bring this danish concept into your life.
1. Set the scenery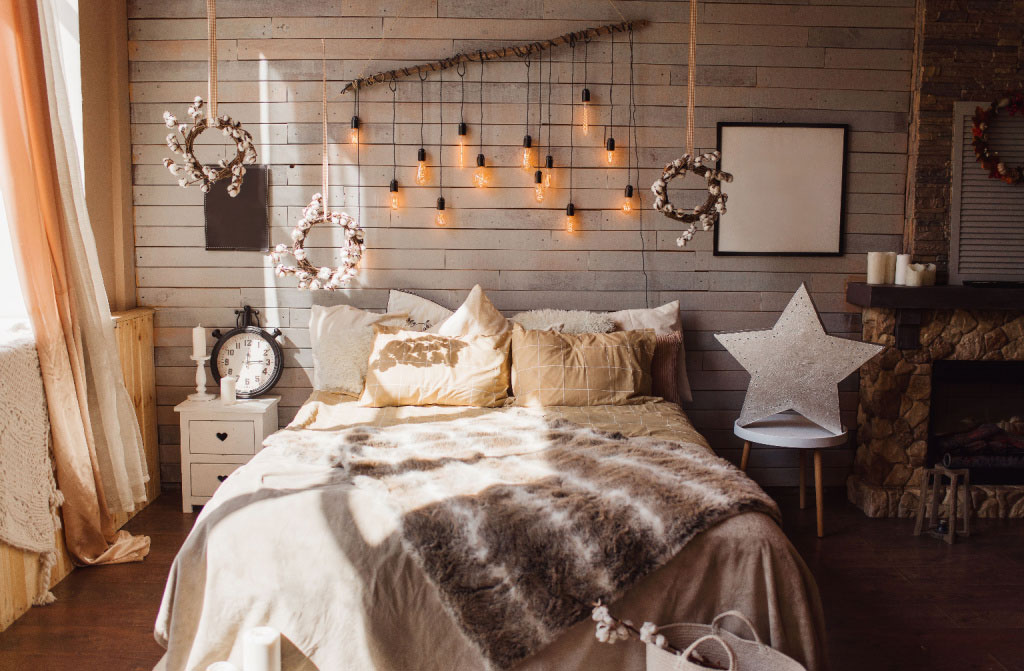 Nothing says hygge more than cozy blankets and fluffy pillows that will make your home comfortable. The atmosphere is a big part of the hygge lifestyle, and an essential component is lighting. Whether it's a lamp with soft lighting or candles burning bright, both work perfectly to create a hygge atmosphere. What about a warm fire? Imagine spending a gloomy winter afternoon snuggled up behind your blanket, sipping a cup of hot tea next to the fireplace while enjoying an exciting book. You can relax, detach from everything, and recharge your batteries for the day ahead. Moving around the furniture and removing unnecessary belongings will also help to embrace a hygge lifestyle, which is all about simplicity. Why surround yourself with redundant things when you can stick to having just the ones you need and love? Decluttering will help you enjoy your home much more and give you a fresh perspective. Transform your home into a sanctuary by adding plants and fresh flowers that will give the whole place a vivid air.
2. Enjoy little things
While most of our daily life revolves around obtaining things like a bigger house, a better car, or a new cell phone, the hygge lifestyle is about the small things that make a difference. In the struggle to have more, we neglect valuable aspects like spending time with our loved ones or enjoying some excellent quiet time alone. Sometimes life feels like running to a speed we cannot keep up with, and it's essential to know when to take a break from the daily hustle and bustle. Start to spend more time in nature, surround yourself with your loved ones, and do more of what truly makes you happy. Whether it's reading a book, listening to music, or engaging in a new hobby. It will balance your life and will give true meaning to it. Hygge lifestyle is not something you can only experience during cold seasons or indoors. You can immerse yourself in it anytime, and there's no need to feel guilt for doing so. Enjoying small pleasures is one of the best parts of being alive.
3. Choose the right company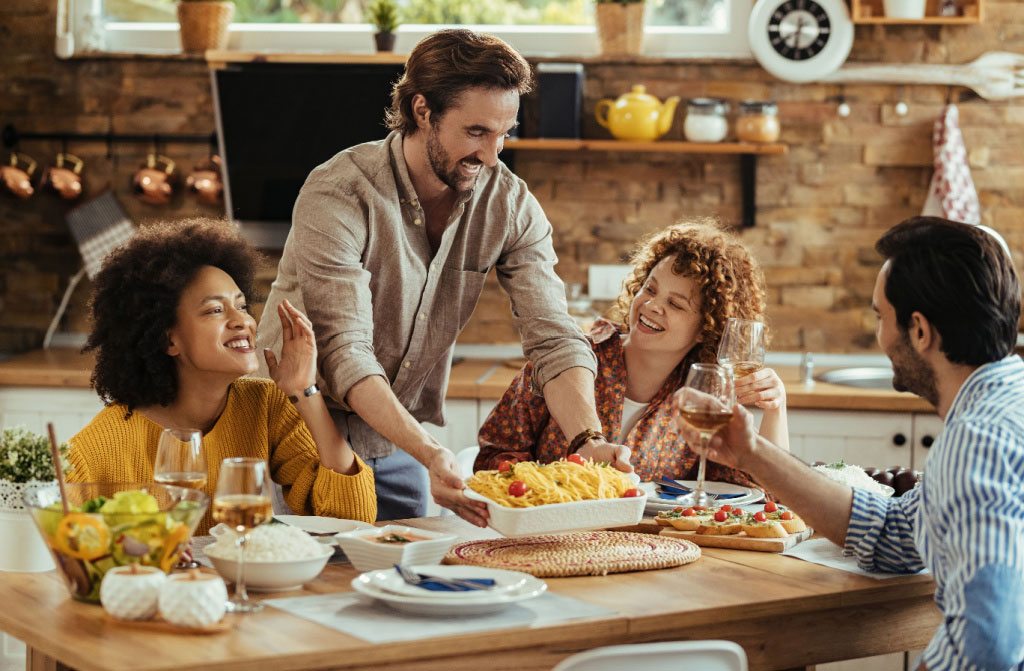 Although it is possible to enjoy the hygge lifestyle alone, it's generally better to do it with friends or family. You can have your loved ones for a night in, watch a movie, play board games, or enjoy a delicious dinner. What better way to detach yourself from the daily routine than spending quality time surrounded by friends and family? According to the Danes, 3 or 4 people is more than enough to enjoy hygge. Spend time with people that matter the most to you and make you feel comfortable. There's no need to keep your circle broad in order to feel appreciated. In your early twenties, you feel validated by having many friends and acquaintances. After you age and mature, you understand that just a few people can truly appreciate you for who you are and will stand by you no matter what. Those people should surround you and help you embrace the hygge lifestyle.
4. Avoid negativity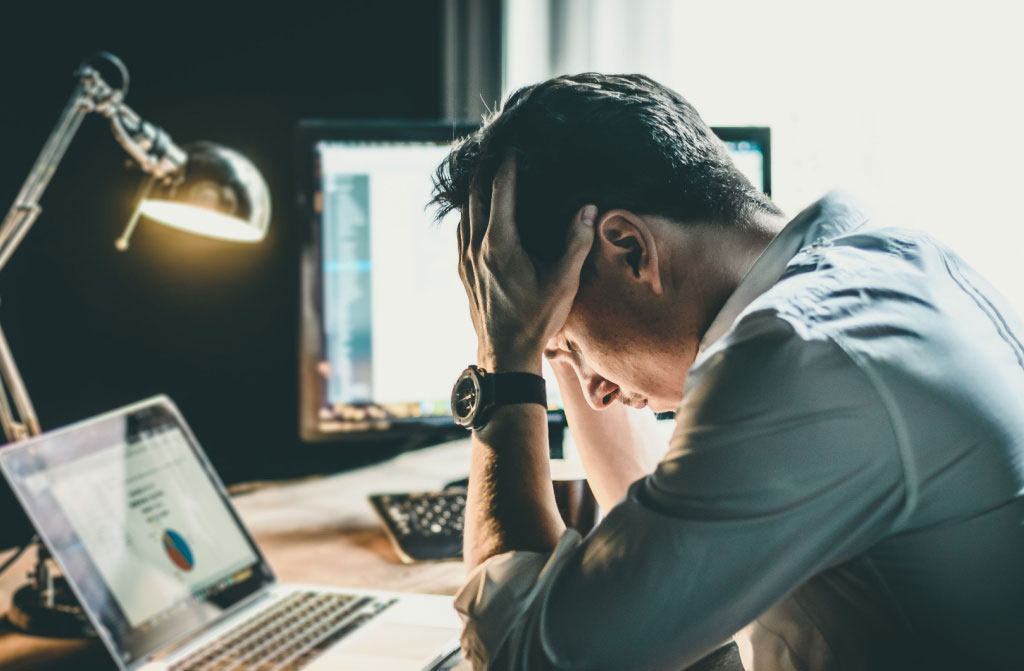 Hygge lifestyle is all about positive vibes and good energy. Modern life is filled with pressure and tension, and it's getting harder to balance. Having to deal with multiple deadlines, appointments, and various tasks often feels overwhelming, and you might feel suffocated by negativity. But it would help if you start focusing on the positive aspects of life and show gratitude for being alive. Every day is a new beginning, and you can influence the elements of your life that don't satisfy you. Most of us have so many privileges that we take for granted and don't even realize. You are the architect of your own life, and being positive and focusing on the good is just a matter of choice. Hygge's philosophy is about being grateful for the small things and seeing the big picture. Try to stop focusing on every minor detail that could ruin your day, and enjoy the small things like a stroll in nature, a beautiful sunset, or a hot cup of tea on a cold, dark winter night.
5. Keep away from technology
Nowadays, a common practice is spending leisure time scrolling through various social media platforms. At first glance, it might seem harmful, but consuming a lot of time on these platforms could increase your insecurities, anxiety, or stress. It also has an impact on your self-esteem and could cause depression. Detaching from all of these vicious aspects, from time to time, could give you a boost of happiness. You could spend some time outdoors instead, enjoy a good reading or just spend some time with your loved ones, having a good, meaningful talk. Plenty of activities don't require technology, and you will see improvement in several aspects of your life.
Why embrace the hygge lifestyle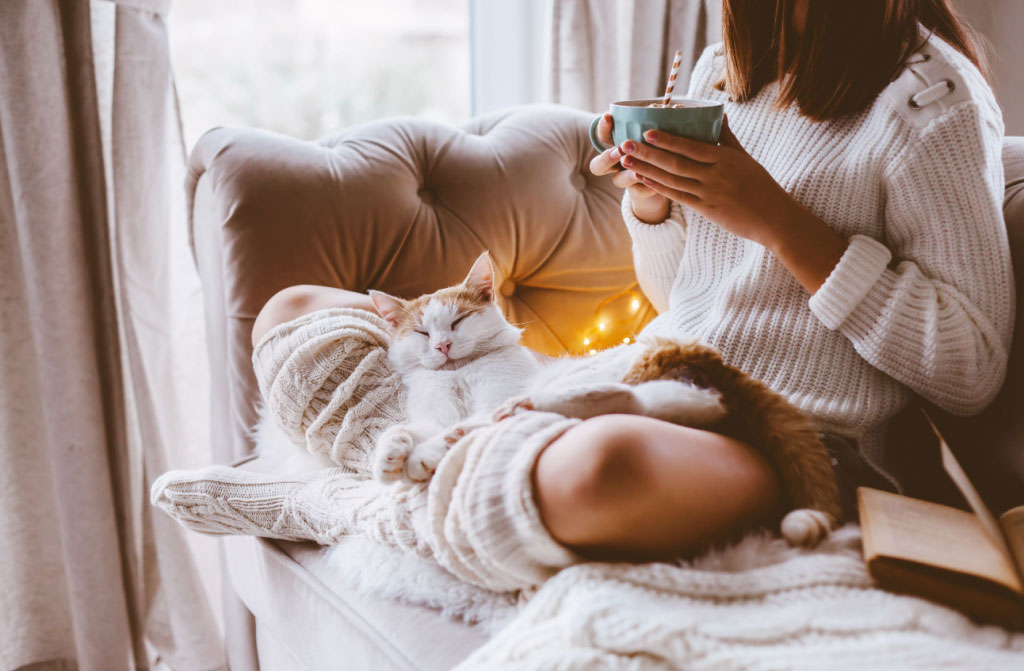 There are several reasons why you should embrace the hygge lifestyle. Firstly, it is said that it can reduce stress and improves emotional well-being. Secondly, the hygge lifestyle can be experienced by everyone, no matter their nationality, gender, or age. The anti-hygge activities like shopping, eating out, or clubbing are usually expensive. Thus if you want to save some money, you could experience the hygge lifestyle from time to time.
Hygge lifestyle is all about togetherness, and there's never too much time you can spend with your loved ones. If you enjoy cooking delicious meals, you can have your friends or family over for dinner or play board games. It is an easy, relaxing way to spend a night inside without concern about overspending.
Hygge lifestyle is something you may want to incorporate into your daily routine. You may not have time for it, but it will increase your overall well-being. We live in fast-paced societies, which is why the hygge lifestyle is helpful. Taking breaks from your daily assignments will help you perform better in every aspect of your life. Hygge lifestyle does not encourage laziness but reminds you that indulging from time to time is helpful. Whether it's a good book, an exciting movie, or a relaxing stroll in the park, you name it. There are plenty of activities for you to do so that you can unwind and recharge your batteries. The good news is that some of them are free, so let's hygge.