When it comes to managing your finances, understanding the differences between money market vs. traditional savings accounts can save you headaches and possibly even some money. If you're trying to get started with your finances, both of these two options can provide a secure place to save money and earn interest. Most people know how a traditional savings account works, but navigating the money market introduces a slightly different approach not everyone is familiar with.
Understanding your income, tracking expenses, budgeting, and saving – sound familiar? If not, it's time to learn how to manage your personal finances! If we're talking money market vs. traditional savings, considering interest rates, balance requirements, and account features can help you in deciding which option aligns best with your financial goals and needs.
Both traditional savings accounts and money market accounts offer specific privileges and minor drawbacks. Which option is best for your short-term goals? We are about to find out!
Forget about keeping your money at home!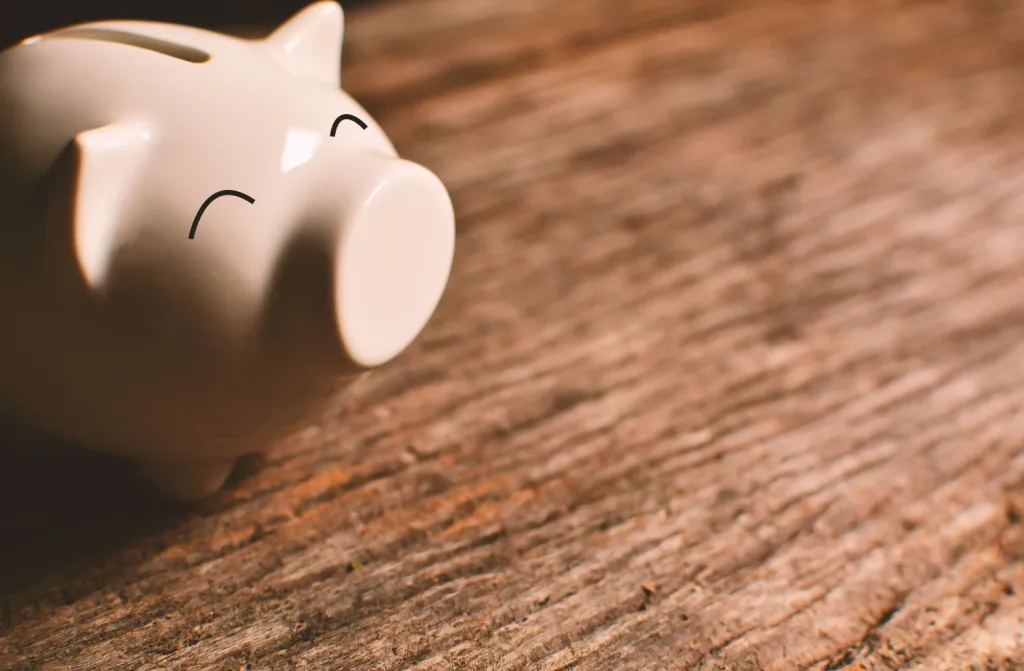 Keeping money at home is generally not advisable for several reasons. It puts your money at risk of theft or loss due to accidents or natural disasters. Banks and financial institutions offer secure storage options and protection against those risks.
But a more "tangible" reason not to keep your money at home is that this type of storage doesn't allow your money to grow. Depositing your money in a money market vs. a traditional savings account allows you to earn interest and increase wealth over time – whichever type of account you choose to go with. Unbelievable personal finance success stories are born when people realize what they can do with their extra money one step at a time.
But opening a bank account shouldn't be just about chasing the best interest rates. Financial tips for beginners can help you learn how to take advantage of account services and manage your money safely and efficiently. Who knows? Starting early and accumulating a little know-how could even help you save money for a down payment. The trip starts with understanding what a money market vs. traditional savings account is about.
The beaten path: traditional savings accounts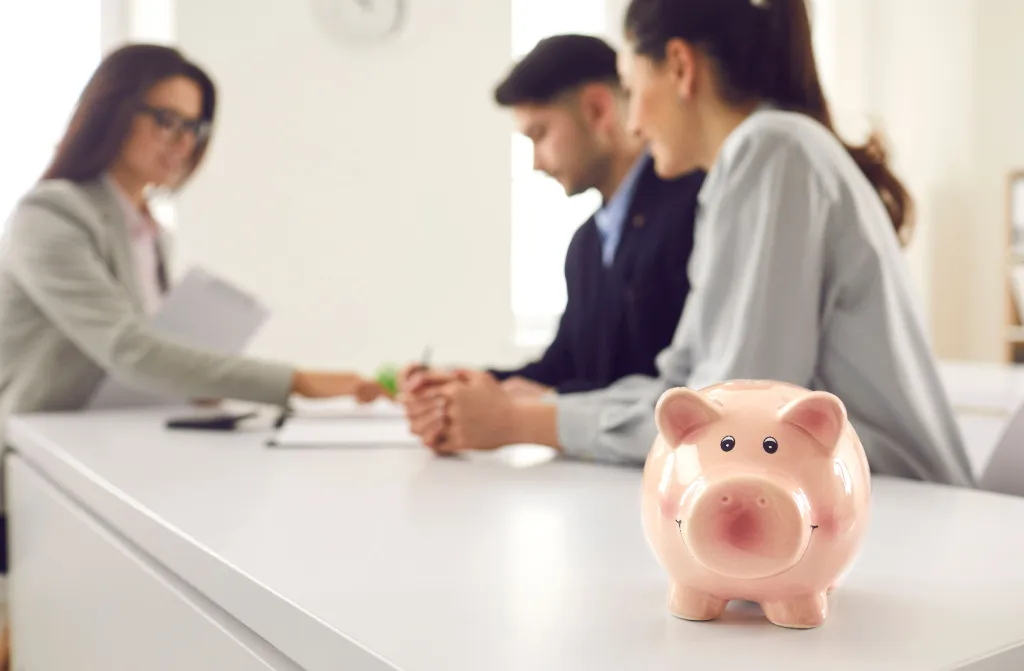 Most people are familiar with this common way of saving money. A traditional savings account is usually one everyone has opened as a teen or a young adult. It involves depositing your money in a savings account offered by a bank or a financial institution. The primary goal of traditional savings is to keep your money safe while earning a modest amount of interest over time. The interest rate can vary depending on the bank and the type of account you choose.
Traditional savings accounts are considered low-risk and easily accessible. Their main advantage is that you can deposit and withdraw money whenever needed. Traditional accounts are suitable for short to medium-term financial goals. Building an emergency fund, saving for a vacation, or setting aside money for future expenses can easily be done with any traditional bank account.
What's a money market account?
A money market account is a bit different from a regular bank account. In a money market, the money is used by big banks and companies to lend to other banks or businesses that need a quick loan. The cool thing about the money market is that it's a safe and low-risk blend of savings accounts.
In terms of its functioning, it could be described as a mix between a checking account and a savings account. Access to your money is limited to 6 transactions per month with a money market vs. a traditional savings account. This is a pro for some, but some might consider it a con. You can't use the money in a money market to buy things directly like you would with a regular bank account. But it's a great option if you have some extra cash and want it to grow a little bit while you figure out what to do with it.
Money market vs traditional savings account – pros and cons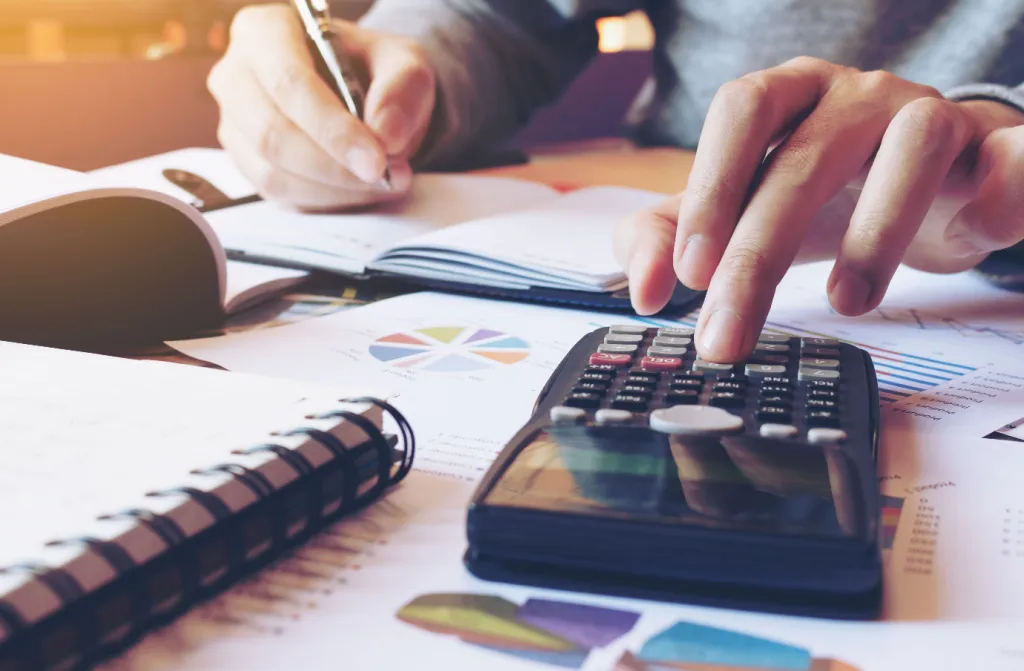 Before getting more into the advantages and disadvantages of the money market vs. traditional savings, it's important to specify that you don't actually need to choose between the two. Those accounts are designed for different purposes, so if your financial plans require, you can use multiple ones for different purposes at the same time. If you have investment plans in mind but are unsure where beginners should start, doing thorough research can help you make an informed decision and avoid beginner's pitfalls.
The scope determines the choice
It's important to know where the focus is with the money market vs. traditional savings.
Pros of money market accounts
Money market accounts focus on relatively short-term investments. Their advantage is preserving your money short term while offering slightly higher interest rates than traditional accounts. This type of account is suitable for those who want to have the benefit of being able to write checks and use a debit card. If the goal really is saving, then the restrictions for accessing your money could also be considered an advantage of money market accounts.
Cons of money market accounts
What you need to know about money market vs. traditional savings accounts is that a money market account usually requires a minimum balance. However, this can be anywhere from 100 dollars to 2500 dollars. It's important to note that the more money you have in there, the higher the interest rate. Some banks have deleted their minimum balance requirements for money market accounts but have also significantly reduced interest rates.
If you're thinking long-term, though, or you want to invest to live off the interest, you may find better opportunities elsewhere. People looking for higher returns and growth potential in the long term tend to explore other investment options more suitable for their goals.
Pros of traditional accounts
On the other hand, traditional savings accounts are more suitable for situations when you need to access your money directly. Those usually have unlimited access and don't require minimum balances. There might be some monthly fees for having the account, but usually, banks offer ways of getting around those. For example, depositing a small amount of money in your account monthly might sometimes free you from those fees. Also, a traditional savings account can be opened very easily with just an ID required.
Traditional accounts are perfect for accessing smaller amounts of money in case of an emergency. They can also serve as a checking account for opening other kinds of accounts.
Cons of traditional accounts
Traditional accounts don't have the advantage of higher rates, hence the money market vs traditional savings account opposition. Investment opportunities are also more limited with traditional accounts, and there can be restrictions on accessibility too, depending on the bank or financial institution.
The bottom line
So, money market vs. traditional savings account? The answer: each of them has their own advantages. Both of them work for short-term goals, you just need to specify what the purpose of the savings account is to choose the best solution. Still, if the purpose is saving, a money market account allows you to benefit from better rates and save more money. If you're committed to opening one, do thorough research to make sure that the minimum balance and certain required fees are within your financial plans.
Who knows? With time a money market account can even complete your passive income strategies. In the meantime keeping a traditional account open for other purposes always comes handy for managing your finances successfully.