When it comes to video games, many parents have a less-than-positive view on this type of media. "It rots your brain!" From the discussion surrounding violence and other mature themes portrayed in the medium to the controversy in the mental health community concerning their influence on developing minds, video games are hardly the most straightforward topic for cautious parents.
While a lot of the coverage of the topic tends to gravitate towards the more negative aspects of gaming, there is a positive side to the discussion of video games and adolescents. Studies have shown, for example, that gaming dramatically improves a child's hand-eye coordination, problem solving skills and the ability to work with a team to achieve a goal.
One such positive aspect of video games as they concern adolescents is that of parent-child gaming. While it may not immediately be apparent, spending time playing video games with your child can help improve your relationship with them, as well as improve their communication skills and teamwork capabilities.
We get it; this isn't for everyone. Maybe you don't like the idea of your child playing video games, or object to the themes present in many of today's most popular titles. That's ok! If you are interested in exploring the possibility of improving your parental relationship with your child, then we've got quite the treat for you today!
In this article, we'll be exploring a number of important topics surrounding the debate on video games and relationships. From communication in video games to video games and social interaction, we're going to be covering everything you need to know if you'd like to start using video games to strengthen your bond with your child.
Is this the right activity for you and your child?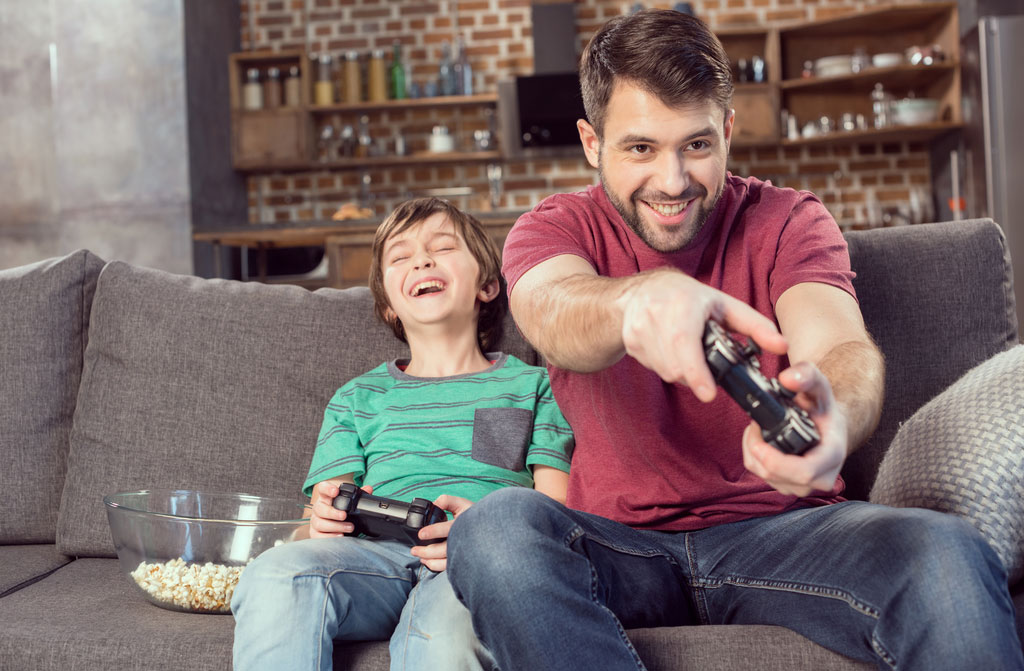 Before you can explore the possibility of using video games to strengthen your relationship with your child, there are a couple of important questions you'll need to ask yourself. Gaming is great as far as we're concerned, but we also recognize that it isn't a one-size-fits-all path to a stronger parent-child bond. 
The first thing you'll need to ask yourself is whether or not you, your child or both of you enjoy video games. If both of you are passionate about gaming, then it's probably a good idea. If one of you enjoys playing video games but the other is entirely disinterested, you might be able to make it work, but shouldn't force it. If both of you couldn't care less about video games, then you might want to find a different way to spend time together.
Another important question that needs to be asked is in regards to time. Gaming can be quite time consuming, and finding time to sit down for a quick game of Smash Bros or something more time consuming like an RPG isn't always the easiest thing to do. If you're going to be gaming with your child, you'll need to set aside time to do it.
Lastly, it's important that you approach video games with an open mind, and be ready to go outside your comfort zone to connect with your child. Some video games are really challenging, and others might not be along the same lines as the media you're used to consuming. It's ok to set boundaries, but if you want this to work, you're going to need to take an interest in the games your child likes, not just the ones you enjoy!
Where to start
Now, if you've never touched a video game console or controller in your life, you're going to need to learn a bit about video games in general before you can start playing them with your child. Don't worry though; in the following section, we're going to be covering some of the basics of video games, as well as where and how to start playing them. Let's get into it.
Choosing a gaming platform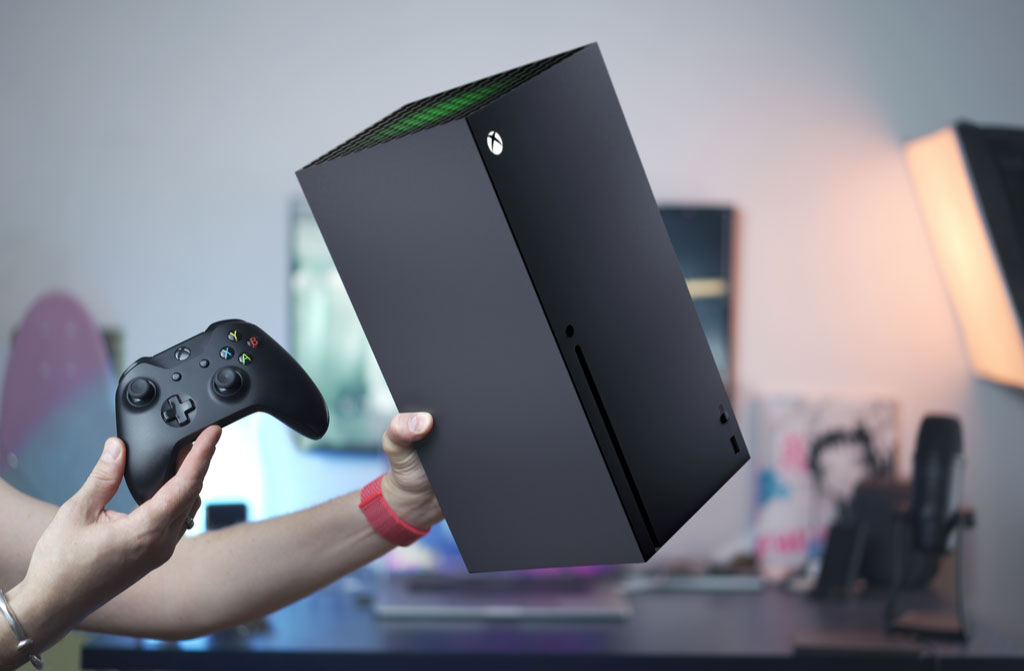 Before you can start playing video games with your child, you're going to need something to play them on. In general, there are two options: console and PC. Consoles are generally a bit cheaper, but lack the performance of PCs. PCs are more powerful on the other hand, but are generally better suited to playing alone.
In light of this, if you're looking to start gaming with your child, you're probably best off purchasing an XBOX Series X, Nintendo Switch, PS5 or comparable console and setting it up in your living or family room. In addition to providing an open environment for you and your child to play video games together, this will also help you monitor what your child plays and make sure there's nothing unbefitting going on.
An important factor to keep in mind is the fact that many games are specific to one console or another, a byproduct of the competitive nature of the video game market. Broadly speaking, Nintendo consoles tend to have exclusives that are directed towards families/children, while XBOX and PlayStation consoles typically target a more mature audience with their products.
Choosing the right games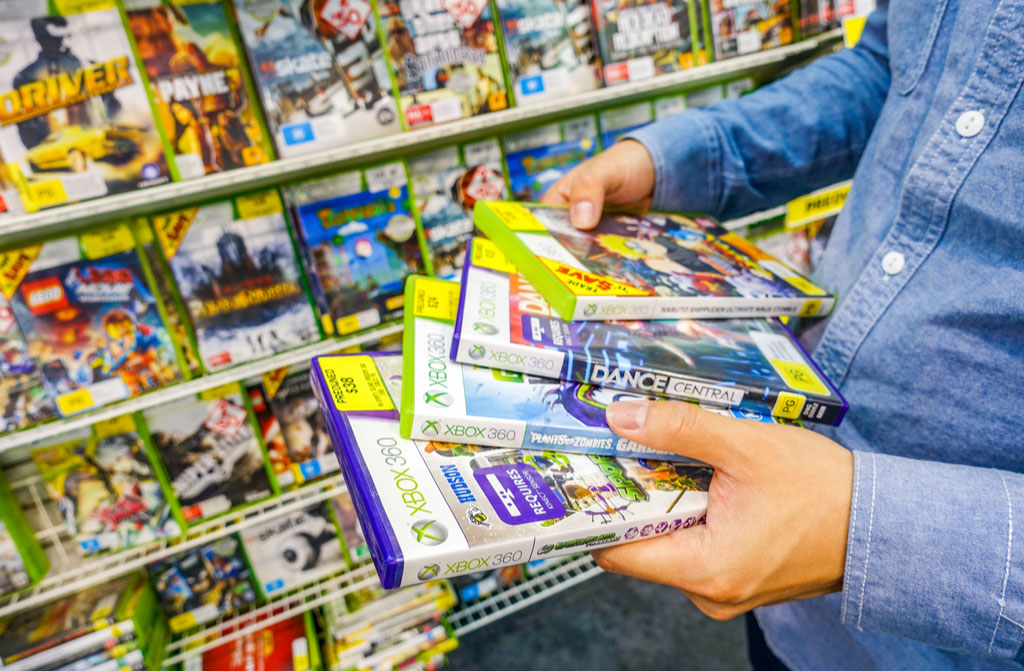 Once you've got a console, you're going to need to buy a few games to play with your child. There are a lot of different titles and genres available, so you'll need to do a bit of research on what type of games you're comfortable with your child playing, as well as what they'd like to play. After discussing this with them, it's time to head to the video game store!
Which type of game your child gravitates towards will depend heavily on their interests and age. A few examples of games that younger children will love are Super Smash Brothers and Mario Kart for the Nintendo Switch, Crash Bandicoot for the PlayStation 4 and 5 and Minecraft for the XBOX One and XBOX One Series X.
For tweens and teens, you might need to accept the possibility of them playing games intended for a more mature audience. There are a number of titles that fit this description that you can play with your child. There's too much variety in this category to choose one or two recommendations per console, so we'll just recommend you ask your child what they want to play and then research their preferred games thoroughly.
Finding the right way to game with your child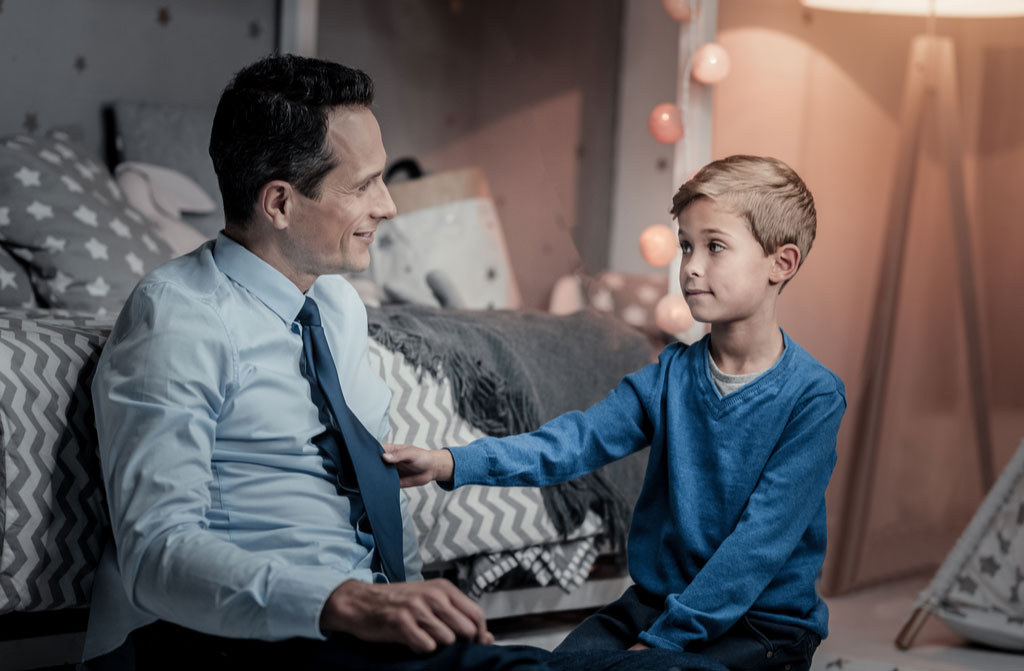 Depending on what games you choose, there are a lot of different ways to game with your child. Fighting games, for example, allow players to use multiple controllers to play against each other. Other games incorporate screen splitting, which divides the screen into two different parts to focus on the character of player 1 and the character of player 2.
On the other hand, many games have little or no couch multiplayer functionality. For games like these, you can devise creative ways to take turns with the control. Platforming games such as Mario Galaxy or Crash Bandicoot are especially easy to play in this way, as each of you can have one or two tries to beat a level without dying before they have to pass the controller.
Coincidentally, this is a great example of how you can use communication in video games to build your relationship with your child. As you progress through the level and start over repeatedly, you can share your observations and work together to beat the level. It turns out video games and relationships are not such a bad combination after all!
Frequently asked questions
Now that you have a good understanding of where to start with your parent-child gaming journey, you might be asking a couple of questions about whether or not gaming with your child is actually productive and edifying. In the following sections, we'll be answering a few of these questions. Let's get started!
Can video games improve communication skills?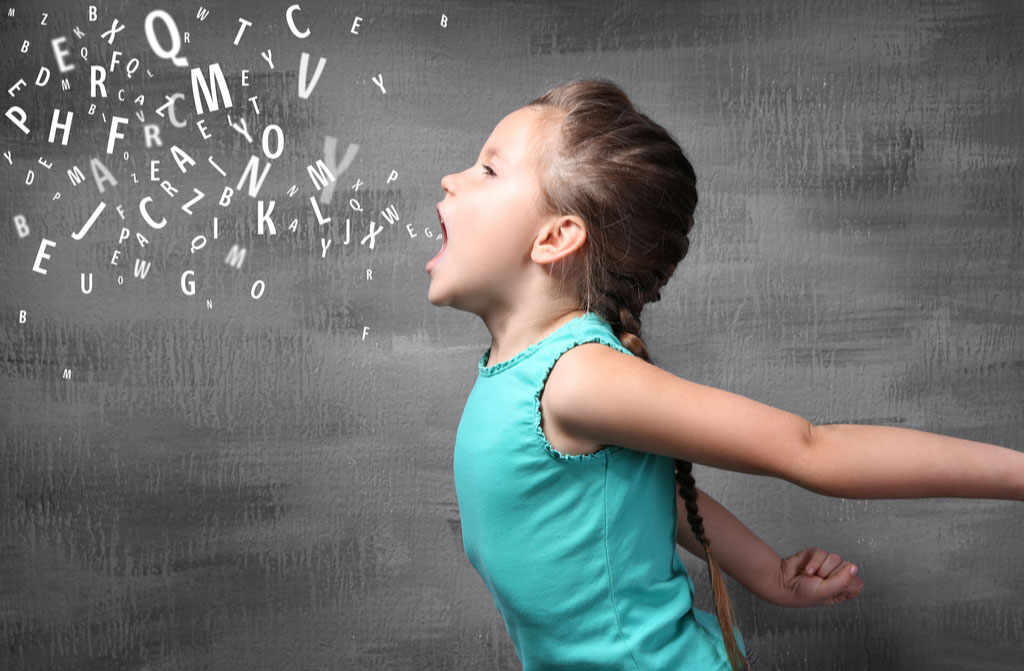 One of the most common questions we hear on this topic is whether or not video games can improve communication skills in your child. According to leading experts, the answer is a resounding yes! While the context surrounding your use of video games to improve communication skills between you and your child is very important, there's no doubt about the fact that they can be a powerful learning tool.
While we're on the topic, it's important that we underline the importance of moderation when it comes to video games. In moderation, you can successfully use video games to improve communication skills in your child, but in excess video games can become detrimental to your child's social skills and educational pursuits.
Are all video games created equal?
Now, you may be curious as to whether or not all video game titles are equally worthwhile when it comes to experimenting with video games and relationships. As you might imagine, this is categorically not the case. Some video games are vastly more likely to produce a positive effect in children who play them, while others are a lot less likely to have the same effect.
Generally speaking, the best things to look for in a video game to play with your child are team play, constructive and educational content and other elements that will leave them with a positive impact. Do your research thoroughly, and be sure you're well aware of the game's contents before buying.
Conclusion
While the subject is without a doubt a contentious subject, we think we've put forward a few thoroughly compelling arguments as to why you should consider incorporating this parenting technique into your relationship with your child. Video games and relationships aren't always the perfect fit, but you have to try it to be sure!
Did you enjoy this article? Want to provide us with some feedback, or ask a question? Leave us a comment in the comments section below, and we'll get back to you as soon as possible! Our readers are our top priority, so making sure that you enjoy this content is very important to us. We look forward to hearing from you!