Many first-time property investors bump into the same question: Where would their money be safely invested? Should they choose a more reliable source of income, implying less down payment? Or should they favor a more substantial revenue stream, indicating risks incomprehensible at first sight? You're right; the first alternative is residential real estate, while the second stands for commercial properties. The bold and the brave will undoubtedly pick commercial real estate, but is there more to the story? Is commercial real estate better than residential? Why don't you tag along to examine the pros and cons of commercial real estate? Of course, we won't forget to cover its little brother, residential real estate, either!
Gain perspective over the current US real estate market!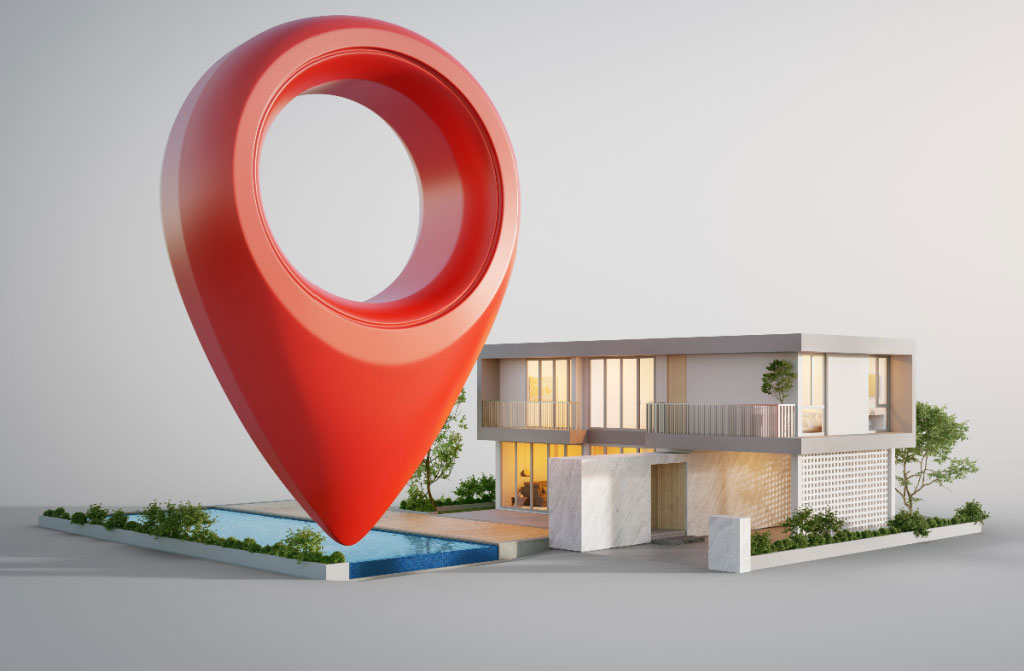 It's clear as day that not only does the US economy suffer from rising prices and near-recession threats, but the entire global economy is on the edge of decline. And with it, the US housing market is also experiencing a painful setback. Sales have dropped painstakingly since June 2022. Analysts identified the roots of this acute downfall in properties becoming unaffordable, lacking building materials, stalling new construction projects, and surging mortgage rates.
Interestingly, only a new generation of homebuyers and investors face this issue of higher mortgage rates because the Fed raised interest rates to take action against inflation in the last couple of years. Those who benefitted from advantageous interest and mortgage rates during and after the pandemic now enjoy more financial comfort. Thus, they show reluctance to buy a new or a second home.
The same rule applies to real estate investors. Most of them wouldn't dip their toes into financially unstable waters. Instead, they've chosen the waiting game until the housing market stabilizes, perhaps in the form of a market correction.
What is there to do market-wise under present circumstances?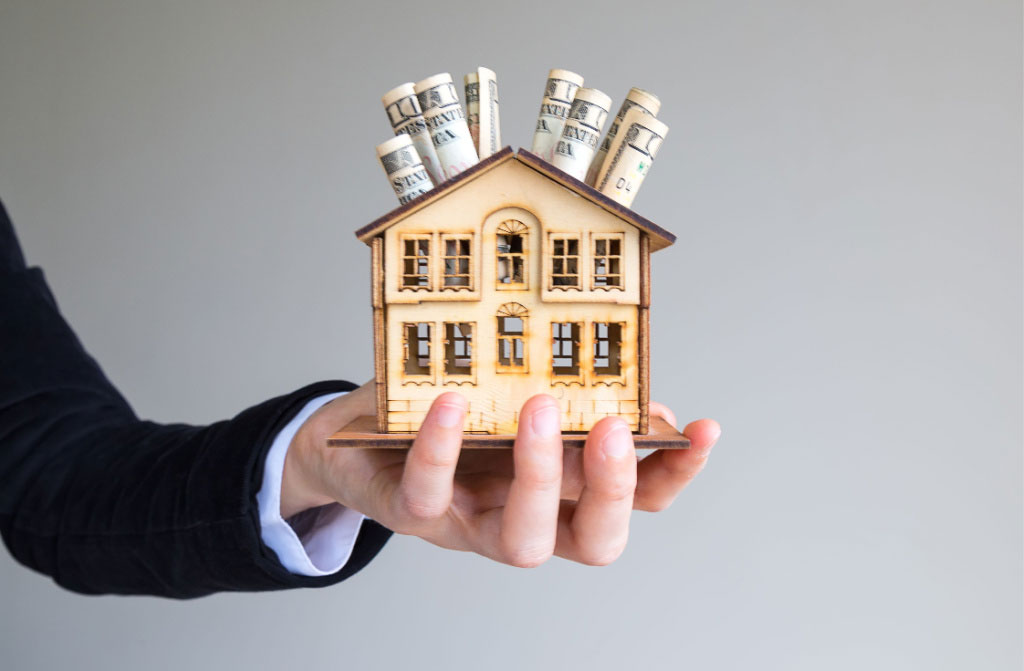 We've often established that investing in real estate remains the number-one cure against recession. Since residential and commercial real estate sales have dropped, it might be your chance to make a grand entrance. Once the competition resided, rookie real estate investors could splash in this exciting world. But every rags-to-riches story must have a solid foundation.
Residential or commercial investments? Turn to real estate pros first!
Suppose the question: "Is commercial real estate better than residential?" continues to fascinate you. Then, why don't you give the experienced local real estate agent a shout-out? They won't shy away from delivering you promising investment opportunities in your immediate area. Plus, they will bring you up to speed with everything relevant to residential properties and the pros and cons of commercial real estate!
In a word, they can hand you over profitable strategies for success in commercial and residential real estate!
Let's investigate the pros and cons of commercial real estate!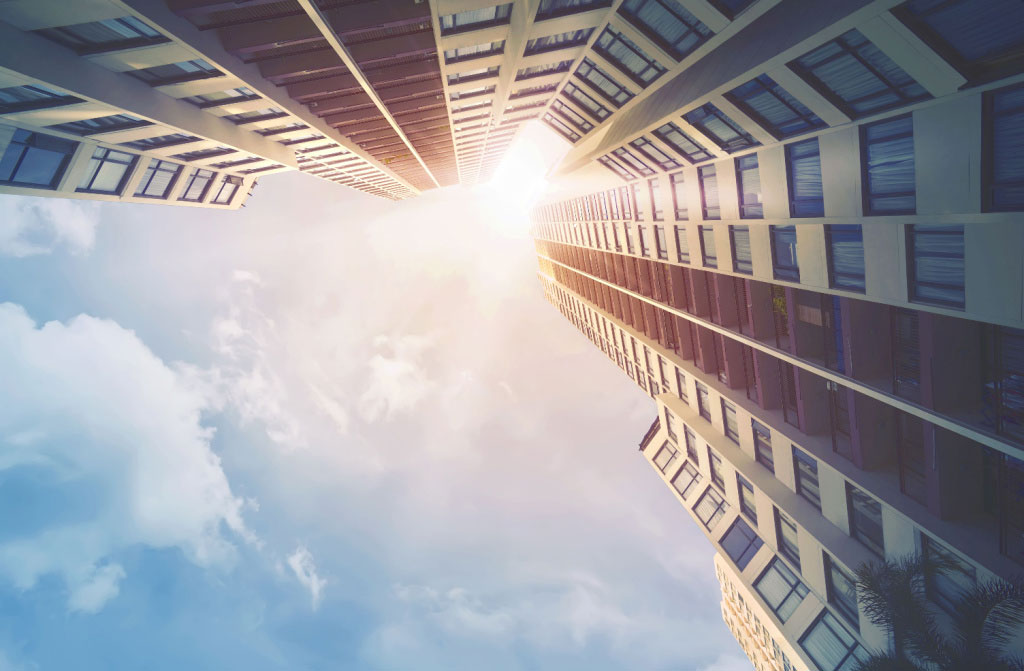 Realtors know that commercial properties are a lucrative real estate niche. There is money to be found for everyone interested in buying and leasing industrial facilities, office buildings, warehouses, hotels, and retail spaces. Still dipping your toes in the world of commercial real estate presupposes requirements and a mindset entirely different from residential real estate.
Commercial property lease agreements are a blessing.
It's no secret that commercial properties generally entail higher rental rates per square foot than residential.
Regularly, commercial properties define more extended lease agreements than residential properties (more than one year.) This aspect guarantees a more stable and predictable rental income for investors. Another essential perk of commercial buildings is benefitting from triple-net leases, further boosting their profitability. The concept determines that tenants, instead of landlords or owners, cover building expenses, for example, insurance fees and property taxes.
Enjoy more enhanced renter stability!
Landlords know how residential tenants are likely to change their homes frequently. That can be a financial liability. On the other hand, commercial tenants tend to be more reliable and sturdy than residential tenants. After all, they run a business from one of the office spaces, and frequent change may affect their business reputation.
For this reason, companies and business enterprises often sign longer-term leases. Moreover, this results in an entirely different conduct on their behalf. Companies assume a more motivated attitude in keeping the property in excellent condition. Consequently, they will substantially lower the burden of maintenance costs and recurring client turnovers.
Can you improve the market value of your commercial real estate?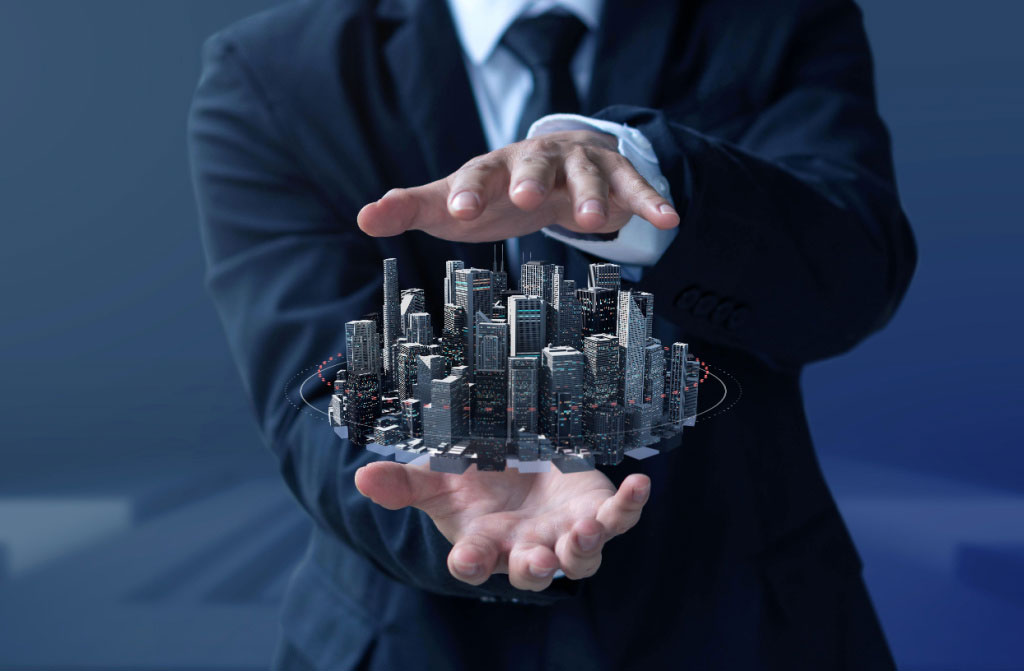 As you know, a residential property's fair market value is set by real estate comparables, i.e., the price at which homes in the neighborhood were sold. Another tidbit of the pros and cons of commercial real estate (depending on your perspective) is that a retail space's worth is calculated using the gross rent multiplier and the multiple of its rental revenue in a specific period, among other methods.
This gives a creative opportunity for investors to increase their property's market value. For instance, did you know that colors can impact commercial real estate's desirability? In addition, investors can double down on their profitability by renting the space out to more successful companies. For this purpose, we recommend investors examine the local market trends and the venue's infrastructure, surrounding utilities, and potential before purchasing a commercial property!
What are the drawbacks of commercial real estate?
Let's examine the negative side of the pros and cons of commercial real estate. Retail space and office building owners must invest more time, energy, and money in commercial. Absentee lessor won't do well financially, mostly not in the cities where it's worth becoming a landlord. Investors must find professional and licensed assistance in maintaining a commercial property and addressing any "crisis" situation, such as urgent repairs.
Let's be straight here! The initial investment and down payment are substantially pricier (varying between 15 and 35%) than residential real estate investments. And count on additional expenses, such as repair costs, before even dreaming about securing a stable monthly revenue. Most importantly, commercial properties are most exposed to market fluctuations in 2023.
If recessions and inflation hit companies, they can't afford to pay rent and vacate their offices. Your worst nightmare can come to reality: a long tenant vacancy. From this perspective, the answer to "Is commercial real estate better than residential?" is a definitive no.
What secrets do residential real estate conceal in 2023?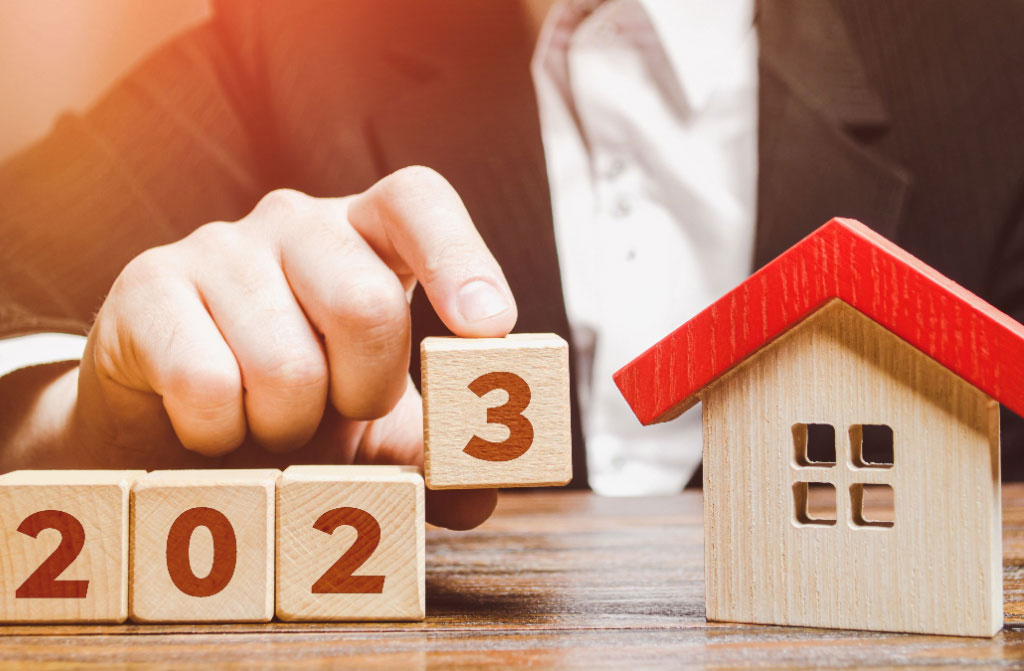 Among all types of residential real estate (condos, apartments, townhouses, duplexes, triplexes, multi-family units, you name it), single-family homes and new constructions are the most profitable in the US housing market at the present moment. Sales in these fields were through the roof.
Residential market profitability
Due to their flexibility and availability, rental became an integral part of the American Dream. Therefore, your residential real estate can be pretty profitable, providing a steady cash flow because the chances are that you'll find tenants effortlessly. Nevertheless, you must also know that property management costs, vacancy rates, and maintenance expenses can affect your monthly revenue. Still, rental property owners enjoy tax deductions regarding depreciation, home improvements, and travel expenses. How awesome is that?
Another perk of residential real estate is its real potential for property appreciation. Residential properties will likely appreciate over time, enabling investors to build home equity. Thirdly, residential enjoys higher market liquidity than commercial. In other words, you can buy and sell properties more quickly, which comes in handy, especially in times of unpredictable market conditions.
Residential properties are financially more accessible than their commercial counterparts.
Residential units register as the best starter properties for investment because they are easier to finance. This implies a lower down payment and more advantageous mortgage terms than commercial real estate. This accessibility to financing can make residential real estate a more attractive option for many investors. As of September 2023, the national average rate for residential real estate on 30-year mortgages reached 7.36 percent.
The dark sides of investing in residential real estate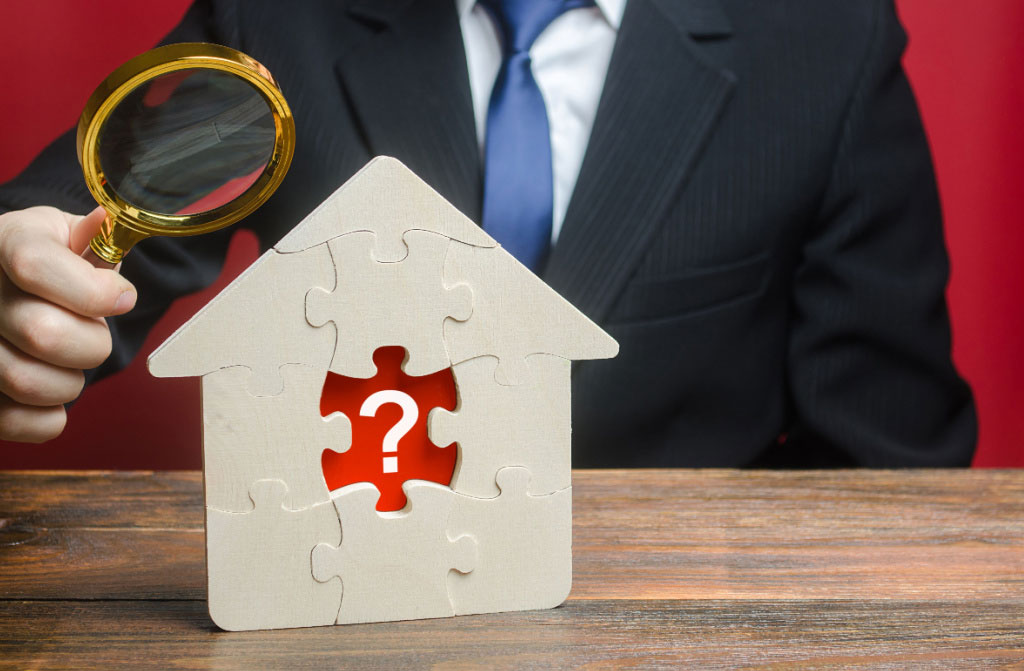 Renting out residential properties has its fair share of pros and cons. It also takes a lot of time, effort, and capital to revamp a new place to be attractive to tenants. Because renters are temporary occupants, they rarely feel responsible for maintaining the apartment in good shape.
You must take into consideration the lack of liquidity, rising insurance premiums, and property taxes. Your home can devalue for reasons outside your jurisdiction, for instance, neighborhood decline. Last but not least, you must cover regular maintenance bills.
Is commercial real estate better than residential?
Each side of the argument has its own irrefutable perks. We studied the pros and cons of commercial real estate in its complexities. Now, let's answer the question: "Is commercial real estate better than residential?"
From the perspective of the lease, commercial real estate is better since it determines a period from five to fifteen years, which is excellent for the owner. As opposed to this, residential prescribes only a one-year lease, resulting in high tenant turnover.
Secondly, commercial property tenants are of higher value because they generate a more lucrative return on investment.
Thirdly, finding residential tenants is more effortless. Thus, the danger of extended vacancy is more distant and unlikely than in commercial units.
Our final verdict is that commercial real estate wins by a hair.
Let's find common ground between residential and commercial real estate!
Why choose when you can have both? Ideally, you can invest in residential and commercial real estate simultaneously. Why would you do that?
First of all, you must reduce the risk factor by expanding your investment portfolio. Suppose your residential property suddenly became unattractive for renters or your Airbnb received a bad rating on Tripadvisor. Once your residential faces a setback, you can always rely on the income provided by your commercial space. The same rule is applicable the other way around, too.
Conclusion
Residential real estate lends a financial helping hand in safeguarding a more reliable passive income that covers the investor's monthly expenses and helps them maintain a particular lifestyle. Furthermore, it means an accessible entry point in the world of investments and provides potential for property appreciation. Investors seeking equity and long-term growth will often prefer residential properties to commercial.
And what are the pros and cons of commercial real estate? Commercial units offer more extended lease agreements, more significant rental income, and opportunities for diversification. Commercial can be an inviting option for investors seeking stable cash flow and lower tenant turnover. Is commercial real estate better than residential? You can bet that the future of commercial real estate in this country is filled with potential.
Nevertheless, we recommend simultaneously building a profitable commercial and residential real estate portfolio. Thus, you can enjoy the benefits of both worlds and eliminate the risk of taking a financial hit if one of them stops making money.