It's possible that packing for a trip is not your idea of fun. Thinking about what to pack when traveling can sometimes be tedious and stressful, but it doesn't have to be. Although packing may appear straightforward, it is a science with rules travelers discover on the road over thousands of miles. It can be the difference between a rushed vacation with numerous detours to nearby drugstores and a streamlined vacation with everything you need at your fingertips if you do it strategically. You'll learn how to pack when traveling in a way that improves rather than worsens your travel experience with a few helpful packing tips.
Tips on how to pack when traveling
Make a packing list
Procrastinators fall short when it comes to packing. A surefire way to ensure you always remember what to pack when traveling and to bring something important is to create a packing list. Start packing days, weeks, or even months before your departure date; This gives you time to make a comprehensive list and buy any additional vacation necessities.
3-1-1 rule
What happens if you don't follow the 3-1-1 carry-on luggage rule from the Transportation Security Administration? If you try to pass through the security line with a full-size gel deodorant or a big bottle of shampoo, the TSA will probably take your belongings and hold you up in line. Therefore, familiarize yourself with the organization's guidelines on what to pack when traveling regarding cosmetics. All liquids brought onto airplanes must be contained in a single, clear, quart-sized zip-top bag and no more significant than 100 ml bottles. Knowing which items fall under the TSA's definition of "liquids" or "gels" and are subject to the 3-1-1 rule is also helpful. This is more complex than it seems. Gels are peanut butter, pudding, mashed potatoes, and icing. Lip gloss, mascara, and aerosol products are also categorized as liquids or gels. However, liquid prescription medications are exempt.
Pack a healthy kit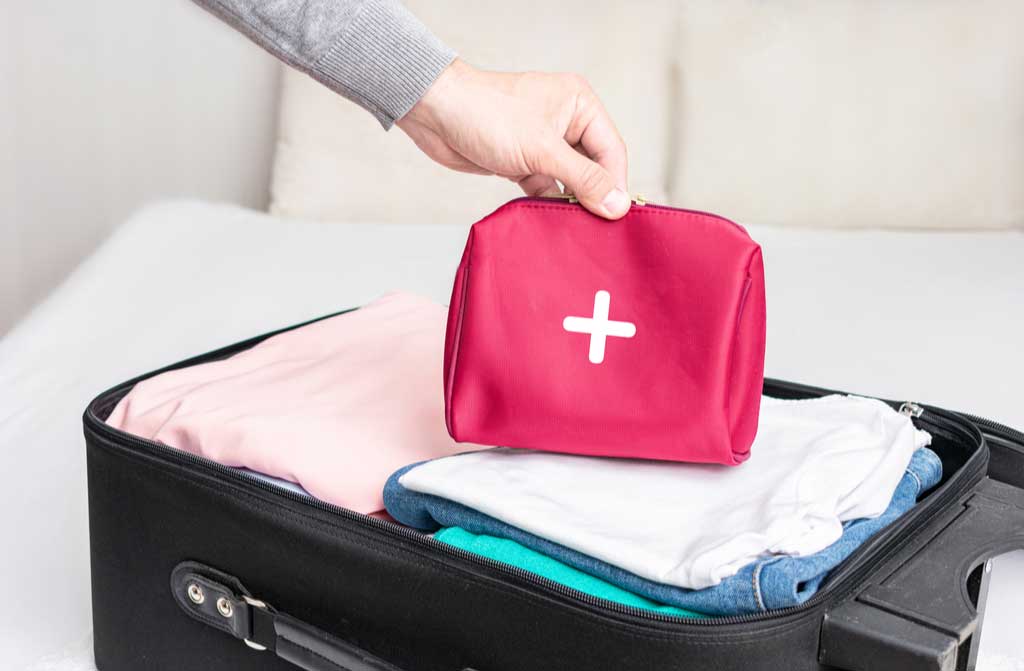 Learn to always bring a small medical kit with you. Food poisoning, sudden fever, cuts and scrapes, terrible bug bites, and other ailments can be very common. Put painkillers, stomach medicine, antibiotics, and ear plugs into your kit, and keep them in a ready-to-go toiletry bag. If you never have to use them, even better. When learning how to pack when traveling and to use every inch of free space, don't forget to put your healthy kit in the luggage.
Don't unpack toiletries
You won't forget a toothbrush or a case for your contact lenses the morning of takeoff if you pack a set of bathroom supplies beforehand. When packing for a trip, keep these items in a small pouch or box in the corner of a cabinet or drawer for quick access. Double that plastic bag to stop any leaks. Consider all-in-one options like BB creams, which include sunblock, moisturizer, and foundation, if you want to reduce the amount of products you need.
Play Tetris with your items
The best way to pack everything in a single bag is to make use of every square inch. Socks, for instance, ought to be stuffed into your shoes. Then, to keep your clothes clean, place them in a plastic bag at the bottom of your suitcase. Personal preference dictates how everything in your suitcase should be arranged. You can try to roll your garments, this will help to make the most of space and reduce wrinkles. How to pack when traveling in an easier way if not with packing cubes? The packing cubes are good because you can organize your outfits and keep your clothes organized with the help of these smaller bags. Wrap each piece of clothing carefully around a central core, placing underwear and T-shirts in the middle and tailored items like dresses and blazers on top.
What to pack when traveling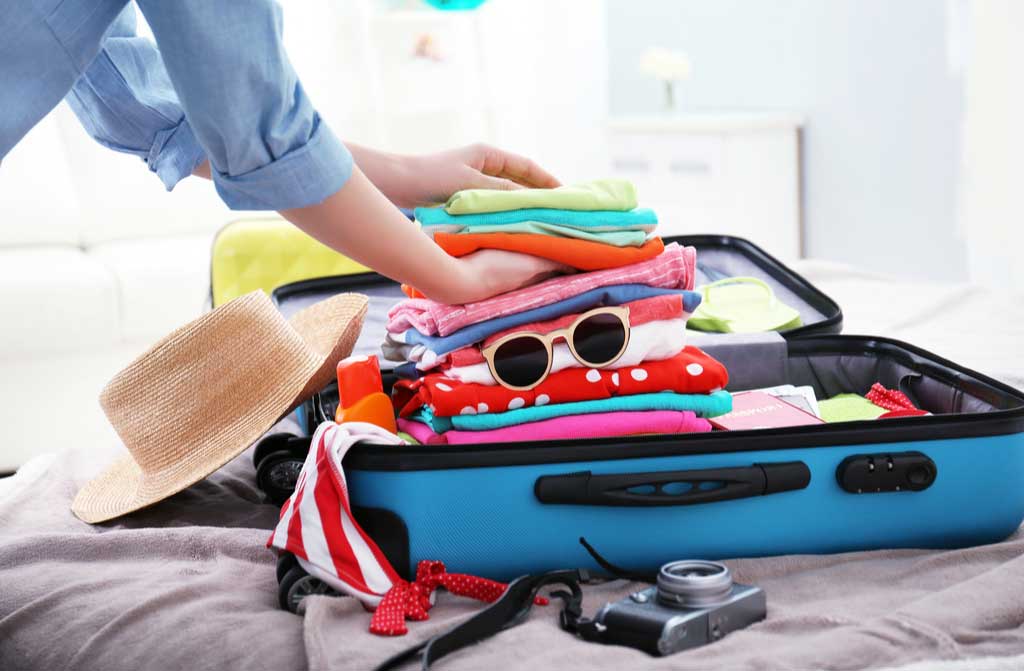 Choosing the essential travel items you need and what to pack when traveling can be very challenging when packing for a trip. Space is a challenge for travelers when visiting another location. Whether you travel with a backpack or a suitcase, there is limited space, so select your belongings. You can take a few things with you on your backpacking trip for two weeks or six months. For your next trip, here are some essential travel items!
Travel steamer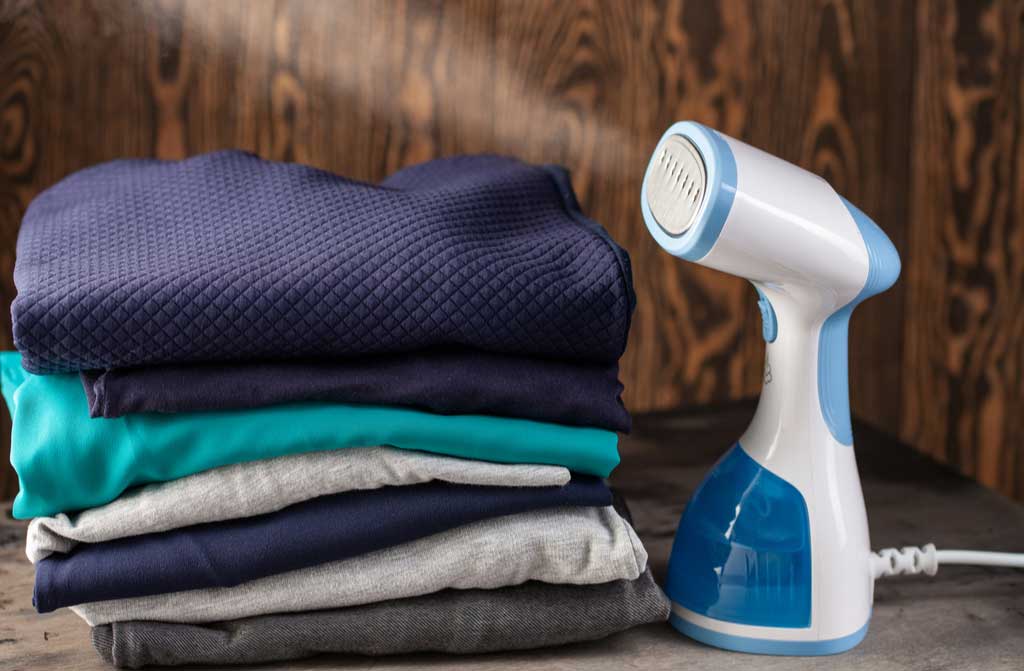 A compact travel steamer is handy while traveling for an extended time. They're great for keeping your clothes looking beautiful, especially if you're going to dinner or staying in a luxury hotel. Clothes easily crumple when squashed in a backpack or bag, and not all hotels have an iron or steamer available. If you're staying in a low-cost establishment, such as a hostel, it's doubtful that you'll be able to borrow one. If you have space left in your suitcase and you don't know what to pack when traveling, this item should be on your list.
Moisturizer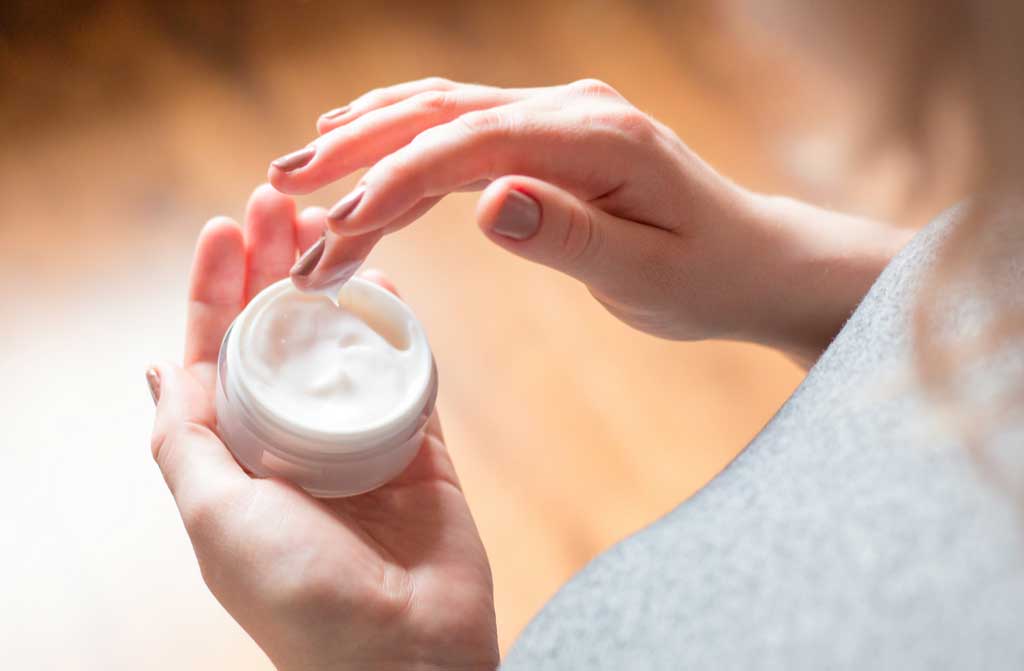 Our skin and bodies can take a little beating when we travel. Although traveling is supposed to be a relaxation time, stressful moments can affect our skin. Skin issues can result from midday hiking, swimming in the ocean, and sweating in the heat. Other things also affect you, like not getting enough sleep, changing your diet, and the harsh weather. Yet, flying is actually the primary factor that contributes to skin issues. Even brief exposure can harm our skin. This is because of the hot air, poor eating habits, the large number of people crammed into a small space, and lack of sleep during long flights. Bringing a good moisturizer with you is essential to keep your skin hydrated. Applying it will help maintain healthy skin. A moisturizer with a high SPF is even better if you can get your hands on one. In addition to providing moisture to your skin, this will also assist you in maintaining sun protection. So when making your list on what to pack when traveling, don't forget to squeeze a little moisturizer for your skin.
Portable battery
Always having a portable battery is one of the best things you can do when traveling. They are extremely helpful when it comes to dead devices like a laptop, iPod, or phone. When you travel, having a phone is critical to your safety. You already know that traveling can result in several mishaps. You should contact someone if you get lost, need to find a place to stay for the night or the worst-case scenario. You could find yourself in a difficult situation if your phone dies as you need it most. One of the best travel accessories is a portable battery because of this.
Camera
Although it is not required, taking pictures while traveling can provide you with priceless memories. Make sure you get the most out of your phone's camera, whether you want to buy a DSLR or use your phone. Modern phones have excellent cameras and settings that can assist you in taking stunning pictures. Many phones now let you take photos in manual mode even if you don't have a camera. Although it is more complicated than pressing a button, it is well worth the effort. You can achieve incredible results by learning to take photos in manual mode.
How do you choose the right luggage?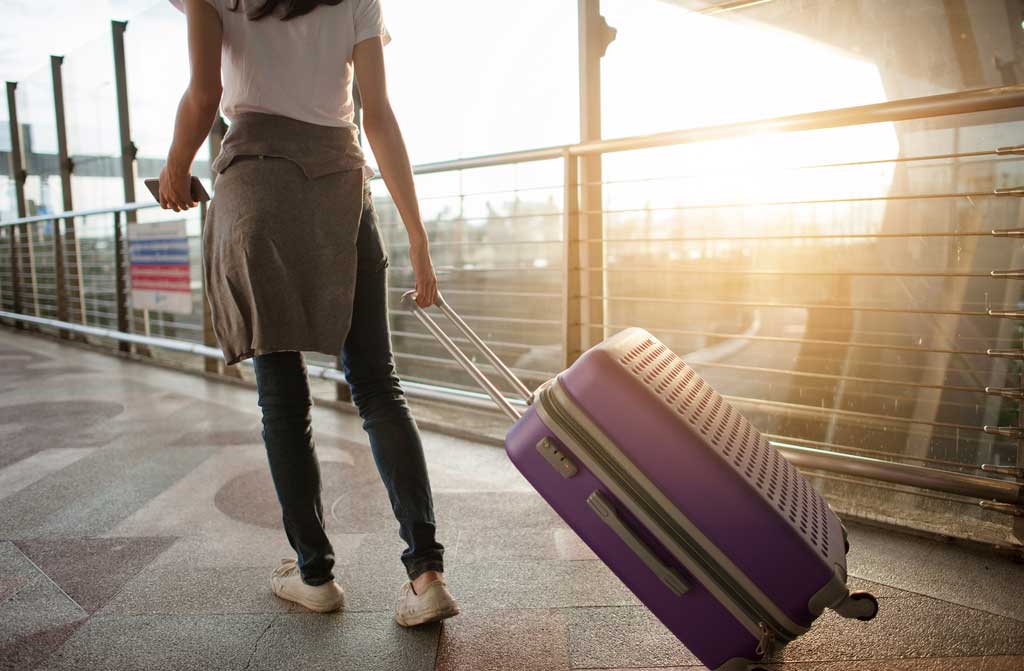 Traveling can be significantly simplified with the right luggage. Naturally, all travelers will have different luggage requirements. In the end, your personal preferences, how often you travel, and your budget all play a role in selecting the best luggage. There are a few things to remember when shopping for new bags that will make your next trip easier.
Choose the right material
It's essential to choose a suitable material for your luggage. In general, luggages with soft sides will be lighter and cheaper, but it will also be less durable. For carry-ons, soft-sided luggages are usually best. Unfortunately, airline staff doesn't always treat checked bags with care, so if you check a bag with soft sides, you might find that it's torn, stained or damaged. On the other hand, a soft-sided luggage can be helpful because the soft material can make it easier to fit your bag under the seat in front of you, depending on how big it is. A hard-sided material is recommended for luggages that you intend to check for more outstanding durability. Also, cleaning these more rigid materials is usually easier.
A luggage with the right characteristics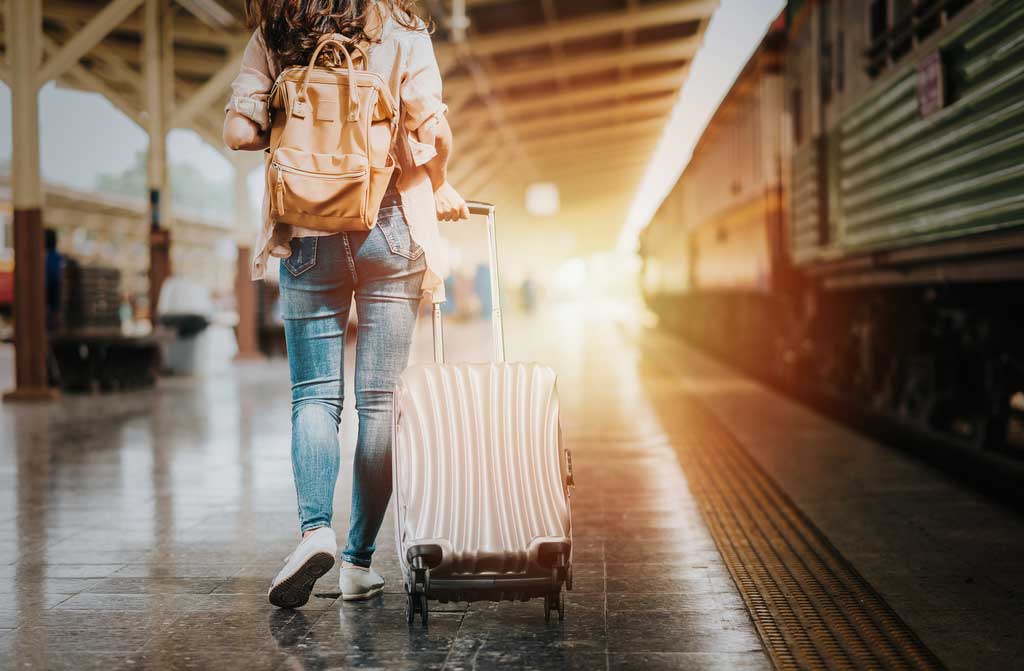 Nowadays, luggages have truly evolved. If you shop around, you can find a wide range of distinctive features and components. For instance, waterproof pouches built into some luggage brands are great for storing toiletries you don't want to risk getting on your clothes. After a day at the beach or in the swimming pool, these compartments are also great for storing wet bathing suits. Other type of luggages are the "smart luggages" that include a battery pack that can be used to charge your devices while you're on the move. You can keep the devices powered up wherever you go. That is a way to be assured that your battery pack is fully charged before any departure. This is some excellent news for the travelers because there is no need to look for an electrical outlet at the airport to charge their phones, tablets or other devices.
Conclusion
Traveling can be a life-changing experience that leaves lasting impressions. However, you must pack before you can fully appreciate the wonders of the world's cities. Additionally, properly packing your belongings can make all the difference in reducing stress and ultimately saving you money. Of course, there are a lot of opinions regarding this topic. Still, we hope that the tips we gathered on what to pack when traveling, what you must look for in a luggage when choosing it and how to pack when traveling will help you with the following decisions regarding your travel.