Whenever we look through interior design magazines, online articles, or shows on HGTV, we see these amazingly decorated homes. We rarely acknowledge the small elements that hold the design together. Crown molding isn't only a designer's secret weapon, but it's easy enough to work with that some DIY know-how makes it possible for you to install it as well. Selecting the right style for your home may require a sense of aesthetics, but if chosen correctly, they increase the visual presence of your home, making it look and feel more upscale.
These lovely architectural features are often available in older houses, but they work in most used American home styles as there are many options available to choose from. So, if you've been wondering whether crown molding would work for your home, keep reading. In this article, we will explain what you should pay attention to when choosing the style and whether or not you should install them at all.
What height is too low for crown molding? What size or style would fit better? Are they a good architectural choice for your home? Do you use the same style throughout your entire home? Let's dive into it and figure out all we need to know about crown molding.
Home Style Matters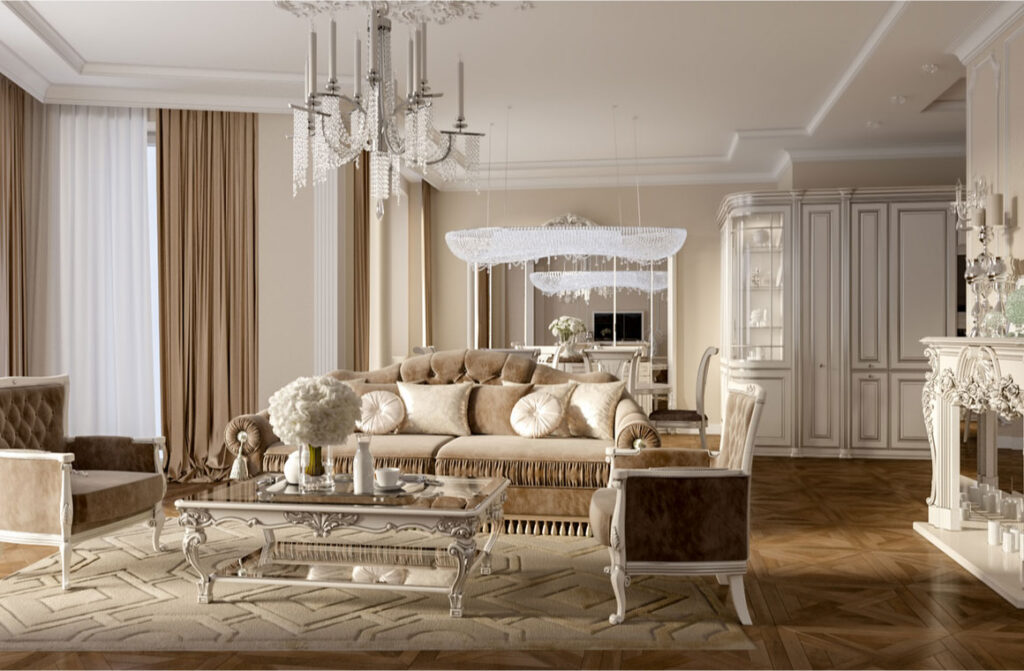 As it adds a lot of texture and detail to your home's interior design, the home's style does have a say in the type of crown molding you choose. While anyone can install any kind of crown molding, you should consider your home's existing design if you want to compliment your home style. We aren't referring strictly to architecture here, even though that also matters, but the overall aspect of your home's interior.
Given the impact it has, crown molding is easiest to incorporate in a traditional home. From an architectural standpoint, these types of homes tend to have higher ceilings. Intricate crown molding styles need space, just like antique-designed furniture. If you place 5 Victorian pieces in one room, the space will look, feel and probably be overcrowded. This is the opposite of what we want. So if you have a contemporary style home and want to incorporate crown molding, simplify the furniture or use a simple type of crown molding. Either include clean lines and little patterns in your furnishings or the crown molding.
Ceiling Height Issues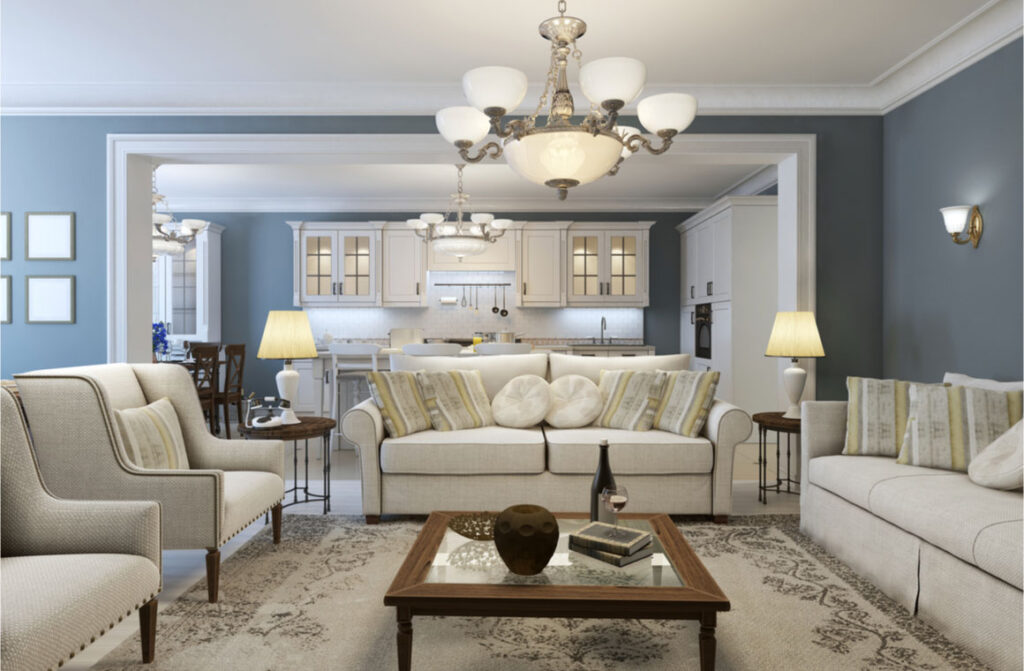 The ceiling height imposes severe limitations on the crown molding's size. However, it does not forbid crown molding. When it comes to lower ceilings, it's essential to understand dosage. Crown molding can make a low ceiling look even lower. However, it also allows you to play with visual effects. So, instead of using a 6" wide crown molding that covers the connection between wall and ceiling, use a 3" one and add two layers of 1/2 drywall beneath the crown molding at least half a foot away from the wall. The top layer should be wider than the bottom one. This gives the illusion of height even in low ceilings.
With tall ceilings, all you need to take care of is the aesthetical aspect. You are not limited when it comes to the size of crown molding. Maybe only by the lack of size. While you can install slim crown molding, it won't be visible, and the effect would be diminished.
Interior Design Clash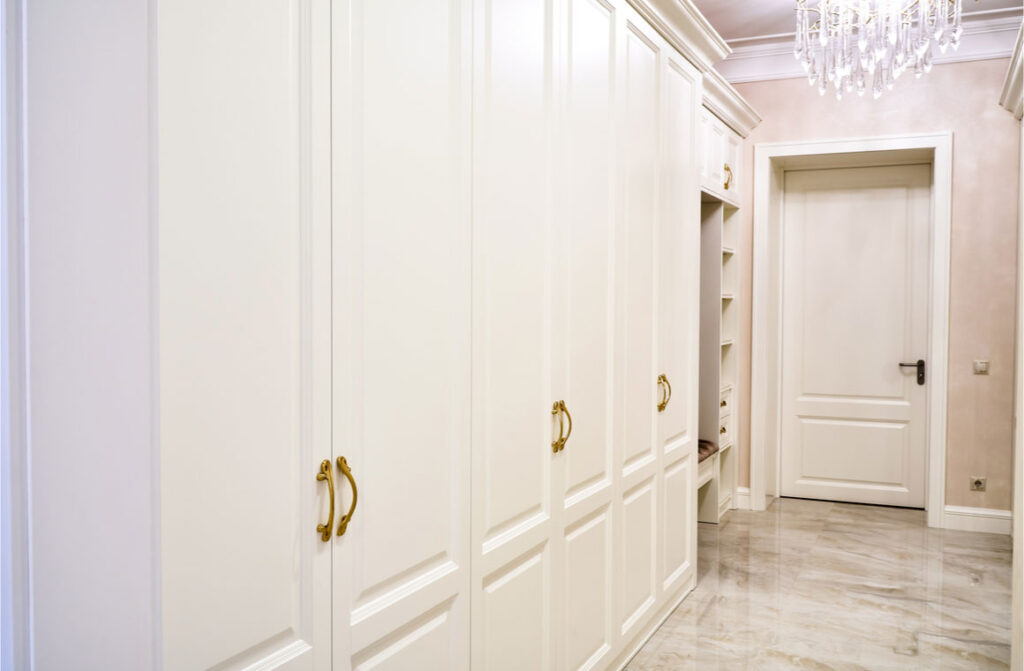 The crown molding style you choose depends on the interior design of your home. Suppose you install minimally styled crown molding in a traditional interior design. In that case, the two styles will clash, especially if the room's size and ceiling height allow for intricate designs. So, if you have modern furniture, stick to modern crown molding. The same goes for other styles.
For contemporary interior design, you can choose bigger or smaller crown molding designs depending on the ceiling height. Implement the drywall tip for a more intricate design without going for heavily decorated crown molding styles.
Crown Molding Tetris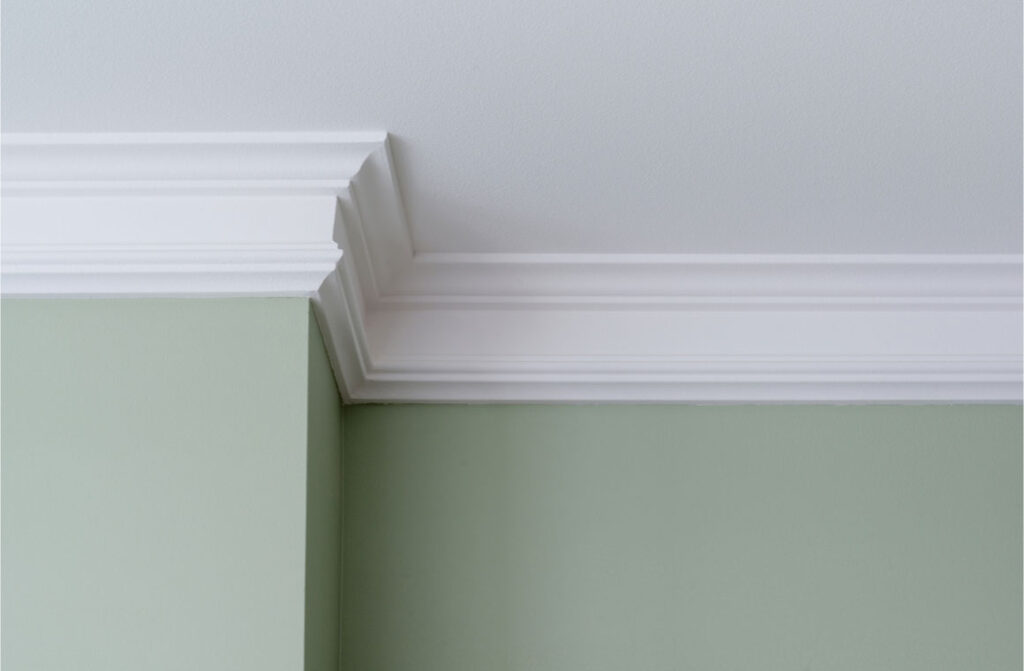 Let's say, for example, that you can not find crown molding that is wide enough for your 11' ceiling. Maybe you also want intricate and simple at the same time, but there are no options to fit both styles. No problem there. You just buy two. Yes, combining crown moldings is an option that many people turn to. Your ceiling height doesn't even matter as much because crown molding can also be used on the walls. Combining a simple and complex type of crown molding will make the more decorative one stand out even more while also giving it space to breathe. A pro trick is to leave an inch or two between the two strips to make them look even bigger if space allows for it. This can be done on the ceiling if you don't want to cover too much of the wall space.
Room Design Tips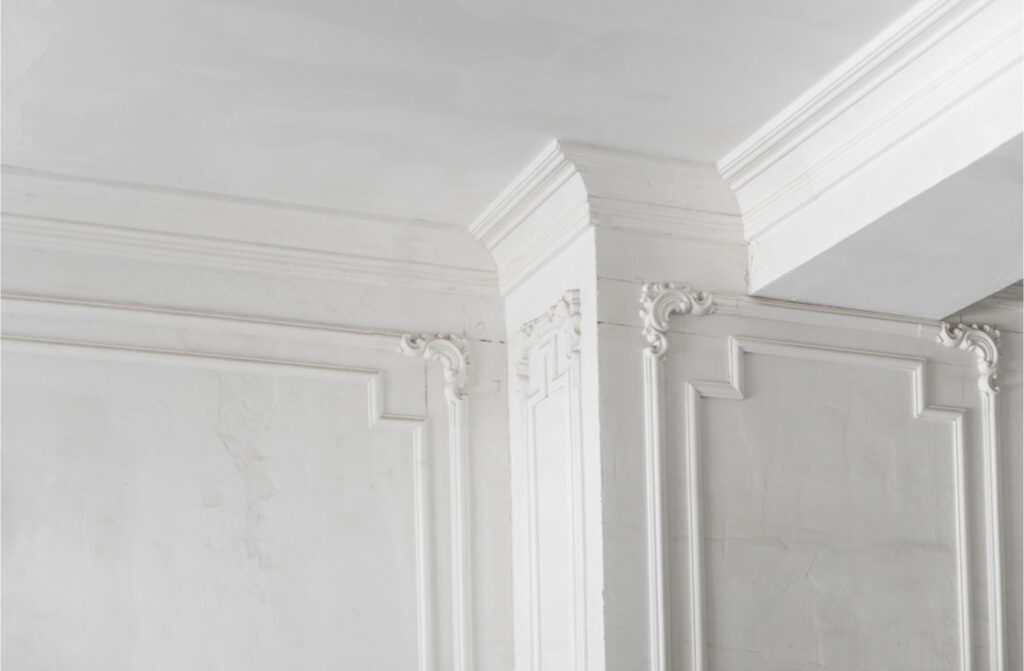 Now that we know how to use crown molding by height, style, and interior design, do we use the same throughout the whole house? The short answer is no. The long answer is, it depends. On what? On everything we have talked about so far; Ceiling height, room style, and design. You do not have to use the same type of crown molding in your tall living room as in your average height bedroom.
Similarly, while your kitchen may have a more modern feel due to simple lined kitchen cabinets and appliances, your bathroom may have a more luxurious aspect. Keep this in mind if different rooms in your home have different ceiling heights, overall design styles, or uses. For example, installing intricate and highly decorated crown molding in a workout room probably won't fit.
Matchy Matchy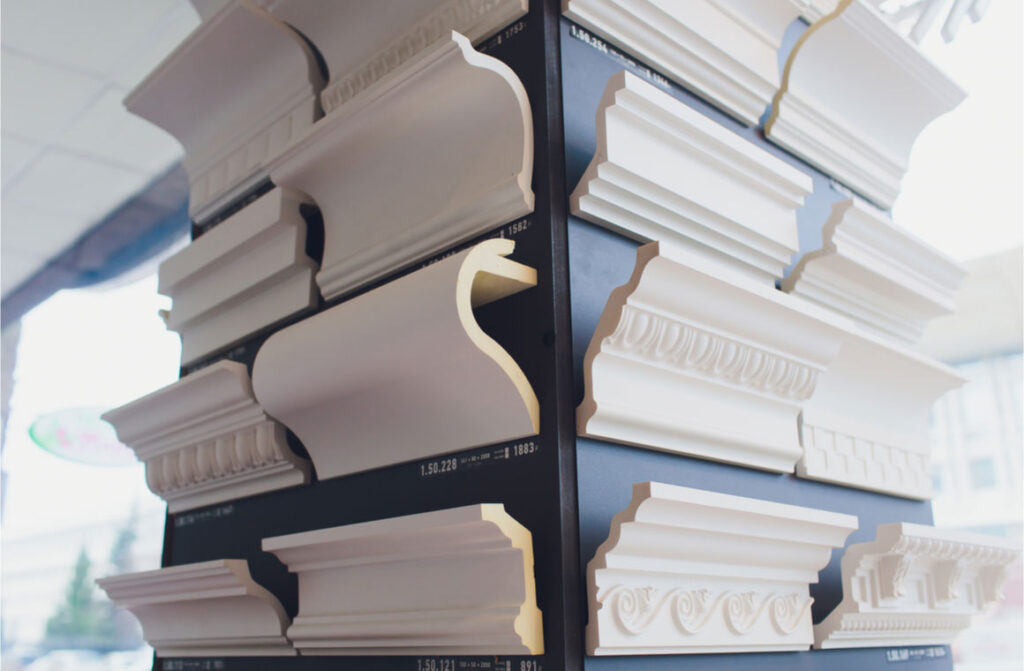 The question of whether or not you should match all the crown molding in a room or your house, the answer is not exactly. Crown molding, as mentioned above, isn't limited to the corner of your ceiling. It can go on your walls if you want to have a traditional wainscot, simpler wall frames, framed mirrors, windows or doors, ceiling medallions, or baseboard. They do need to have a similar aspect and size, however. An over-the-top medallion complementing your light fixture and color scheme will throw the aspect off if the crown molding surrounding the room is simple or non-existent (unless you have curved ceilings). Similarly, if you have 3-inch baseboards and want to install crown molding on your ceiling, you should either install small crown molding or change your baseboards as well.
Conclusion
Crown molding can increase the style in your home, giving it a more finished and cohesive look while also maturing your interior design style. Having been used in Ancient Egypt, crown molding managed to triumph over centuries of changing design trends because it is so flexible and limitless for design style. By enriching your space, crown molding gives a sense of luxury and character to every home style.
Whether you decide to install crown molding into your home, it's up to you. Depending on your budget and on how intricate you want the crown molding to be used, you can either install it yourself (by taking every safety measure necessary) or ask a professional. Working with an interior designer will ensure a professional finish as well as a cohesive one. Crown molding, after all, is meant to compliment your interior design, so understanding which style goes with what and the size that works best for your home is necessary. That's why we gave you these tips.