As winter starts to cover much of the United States in chilly temperatures and snow, migratory birds flock to warmer skies. Snowbirds, escaping from the biting cold, seek refuge in some of the top snowbird destinations in the US. With its mild weather and many sandy beaches, it's no wonder that snowbird communities in Florida are reigning as the ultimate havens. From Naples' captivating beauty to Sarasota's cultural charm, the Sunshine State boasts many locations ideal for the flocks arriving from the north.
This article delves into the best snowbird communities in Florida, showcasing the vibrant life, idyllic landscapes, and the many activities that make these places a snowbird's dream come true. Do you know when is snowbird season in Florida? If the answer is no, stick around!
Snowbird season – when does it start?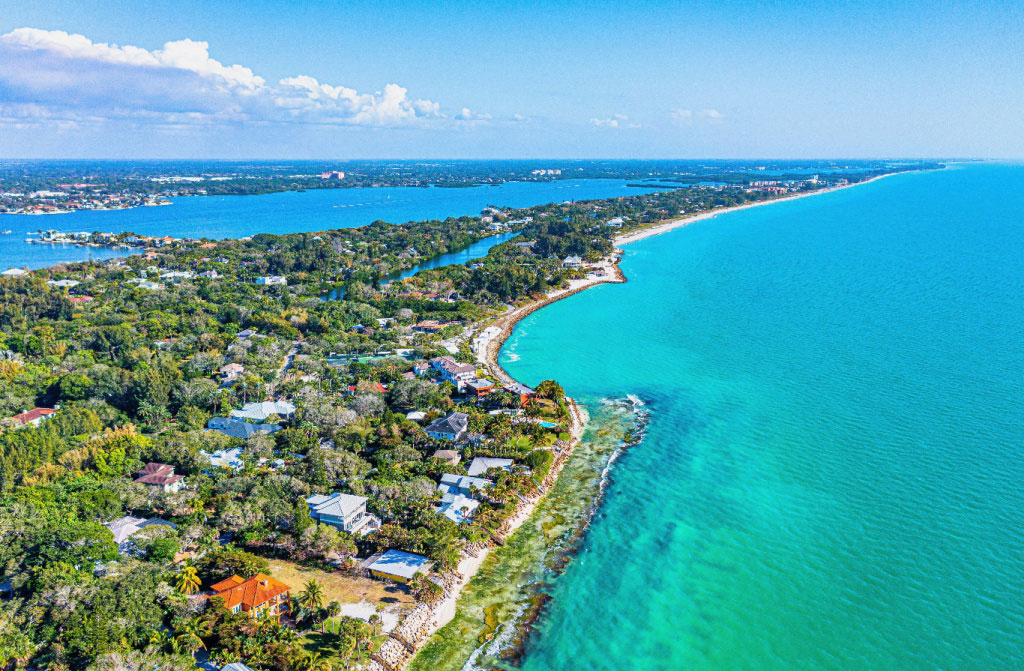 Snowbird season typically starts around late fall or early winter. Some snowbirds spend a few weeks or a month in their chosen winter haven, while others may extend their stay for several months, usually up to a half year. The length of a snowbird stay varies, depending on personal circumstances and preferences. Depending on work schedules, vacation times, budget, and personal preference, those can be a brief escape or a lengthy retreat.
Trading snowflakes for sunshine
Escape from the harsh winter weather is the number one reason behind the great snowbird migration: getting away from the harsh temperatures and challenging weather conditions winter brings. Traveling south makes it possible to trade the icy landscapes for milder climates and abundant sunshine. But there's more to it, and snowbird communities in Florida know it.
A sense of community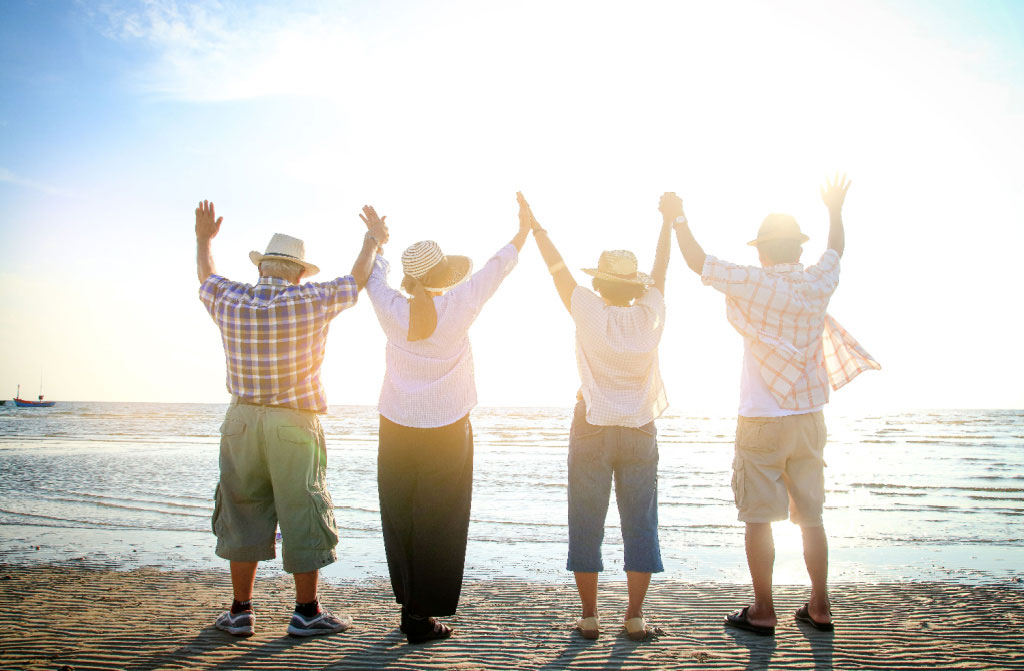 Community and social connections are an important part of the snowbird culture. Snowbird destinations often develop vibrant communities of like-minded people seeking a respite from winter. These communities provide opportunities for socializing, engaging in shared activities, and forming friendships. Snowbird communities in Florida are known to offer this sense of belonging.
Conserving health
Health and well-being are important to everyone, but especially for retirees who choose to migrate south to decrease the risks of health issues triggered by the cold. Relocating to a warmer climate often brings relief from symptoms, that's why snowbird communities in Florida are so popular.
Leading an active lifestyle
Warmer destinations offer many opportunities, from golfing and swimming to hiking and biking.
An active lifestyle not only allows one to stay physically fit, but also opens up opportunities for socializing. Moving to a warmer climate makes it possible to benefit from the many overlooked health benefits of exercising.
Why Florida?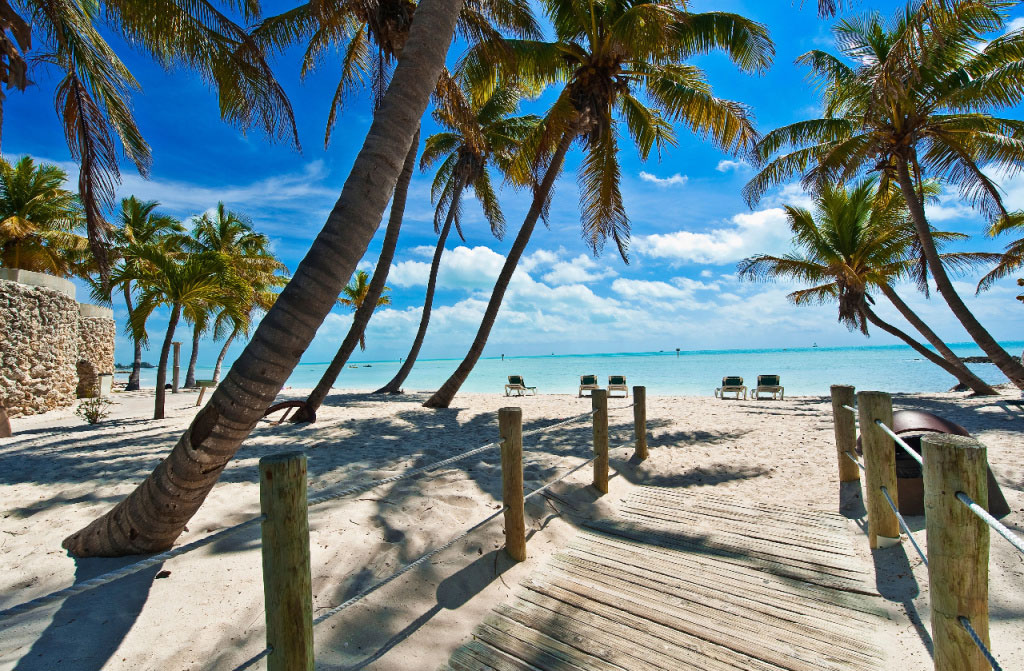 Snowbird communities in Florida seem to be popular destinations for those seeking a winter retreat. So, why do snowbirds have a sweet tooth for Florida? Well, it's easy to see.
Florida has a mild and pleasant subtropical climate during the winter months. Known as the "Sunshine State," Florida lives up to its name by providing a generous amount of sunshine all year round. So no more gloomy, overcast skies of the north! The state has an extended coastline, which means that there are many beautiful beaches to choose from. The diversity of the lush tropical landscapes, picturesque islands, and nature reserves provide ample opportunities for outdoor adventures.
Many snowbird communities in Florida offer world-class golf courses. The cultural attractions and amazing cities also contribute to its reputation as one of the best destinations for snowbirds. But what makes the state really special are the established snowbird communities in Florida.
Which are the best snowbird communities in the Sunshine State?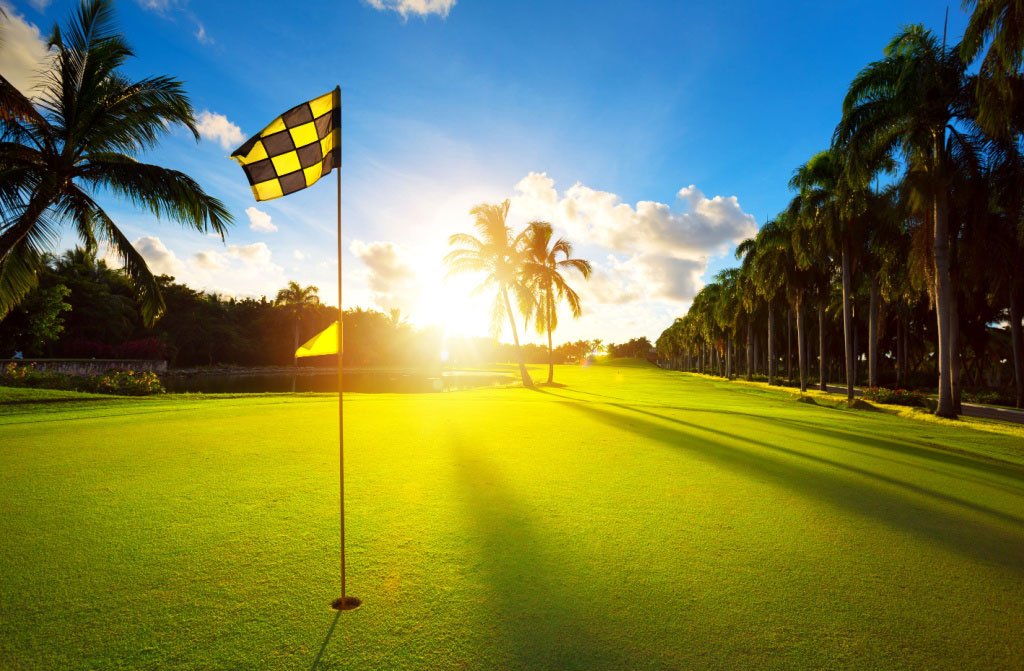 The state has long been a preferred destination for snowbirds, resulting in the development of communities known for excellently catering to their needs. These snowbird communities in Florida provide a supportive and vibrant environment where snowbirds can form connections, engage in activities, or just enjoy the company of like-minded people. From the safety of the accommodations, snowbirds can explore the best places to visit in Florida, and return to their homes packed with memories full of sunshine when their stay is over.
West Coast
There are many sought-after destinations on Florida's West Coast, and the snowbird communities make no exception. These are some of the most popular ones.
Naples
Known for its upscale lifestyle, the city of Naples, Florida has some of the most vibrant snowbird communities in Florida. The city offers golf courses, luxury resorts, fine dining establishments, and shopping districts. Communities like Pelican Bay, Grey Oaks, and Pelican Marsh offer beautiful properties, social life, and access to beaches.
Sarasota
Boasting a thriving cultural scene and stunning coastal beauty, Sarasota also has a range of snowbird communities. The Meadows, Village Green, and Bay Indies are some of the most well-known. Snowbirds have the opportunity to explore the Ringling Museum of Art, beautiful Siesta Key Island, and loads of outdoor activities.
Fort Myers
Fort Myers and its neighboring areas, including Cape Coral and Estero, offer diverse snowbird communities. The region boasts beautiful beaches, golf courses, and the vibrant downtown River District. Pelican Preserve, Gulf Harbour Yacht & Country Club, and The Plantation are some of the well-known local snowbird communities.
East Coast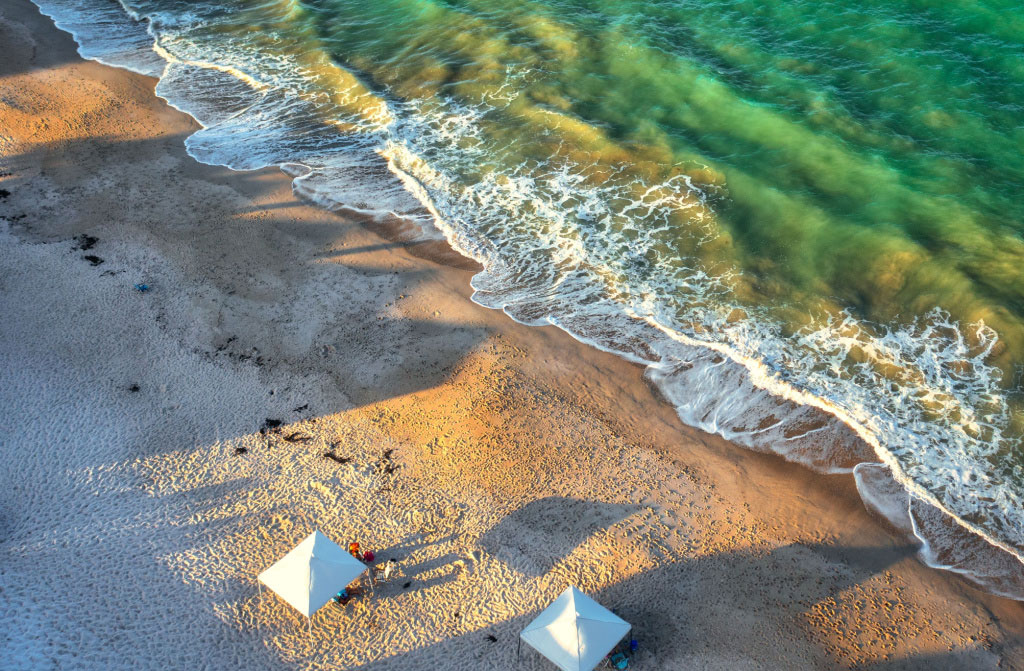 Boca Raton
A trending snowbird spot in the Sunshine State, Boca Raton offers the perfect blend of natural beauty and upscale living. The area features pristine landscapes and cultural attractions like the Boca Raton Museum of Art. Snowbird communities like Boca West and Broken Sound offer exclusive amenities, the inevitable golf courses, and an active social scene. 
Fort Lauderdale
A vibrant city, known for its picturesque waterways, amazing beaches, and lively cultural and entertainment scene. The mix of snowbird communities catering to various lifestyles makes Fort Lauderdale a popular destination. As some of the best snowbird communities in Florida, Palm Aire and Kings Point in Tamarac provide a broad range of amenities, social activities, and opportunities to explore nature and enjoy life.
Vero Beach
A peaceful coastal town with a laid-back atmosphere, Vero Beach boasts amazing nature parks and beaches for those who want to spend time in nature. The Vero Beach Museum of Art offers the opportunity to engage in cultural activities and venues. Indian River Club and Vista Royale offer golf courses, swimming pools, and many organized activities to participate in.
Central Florida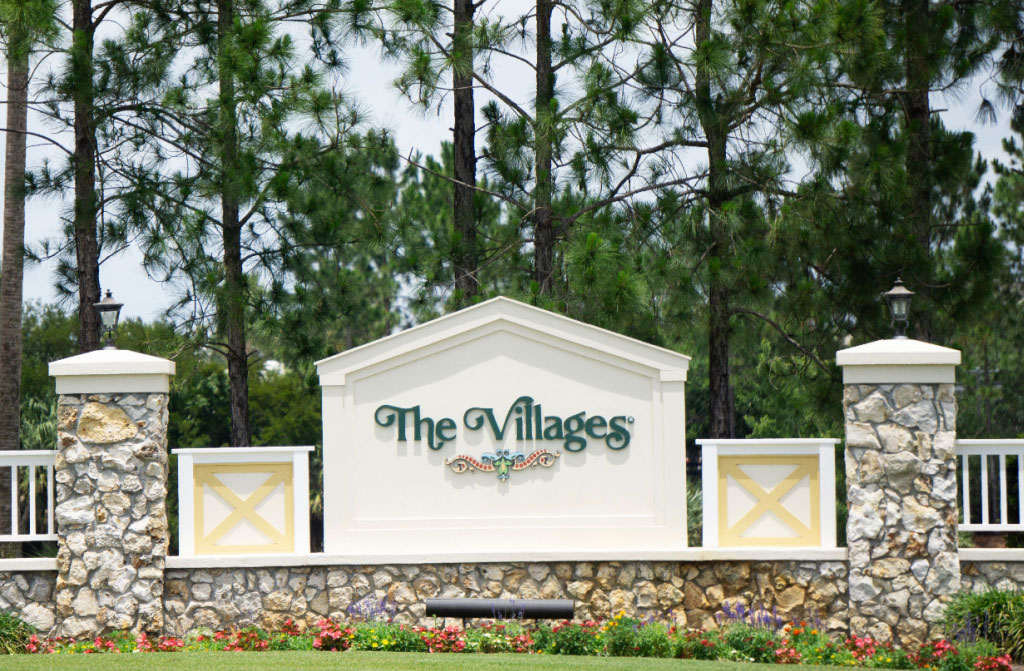 Most snowbird communities in Florida are all about the beaches. But Florida is not just about salt water and sand. Many hidden gems of the Sunshine State are to be explored in central Florida. These are some of the best snowbird communities in Florida to check out.
Winter Haven
Located in Polk County, Winter Haven is known for its chain of lakes and welcoming community. The city offers a combination of natural and cultural attractions and recreational opportunities. Cypresswood Golf & Country Club and Traditions at Lake Ruby are popular snowbird communities in Winter Haven. The amenities provided are golf courses, community centers, and abundant local amenities.
The Villages
The Villages is a massive retirement community located in central Florida, known for its vibrant atmosphere and extensive amenities. As one of the most famous snowbird communities in Florida, it offers many recreational opportunities, including golf courses, swimming pools, tennis courts, and over 2,500 social clubs. The Villages, Florida, feature many entertainment options, shopping and dining opportunities, and a lively and active community of snowbirds.
Clermont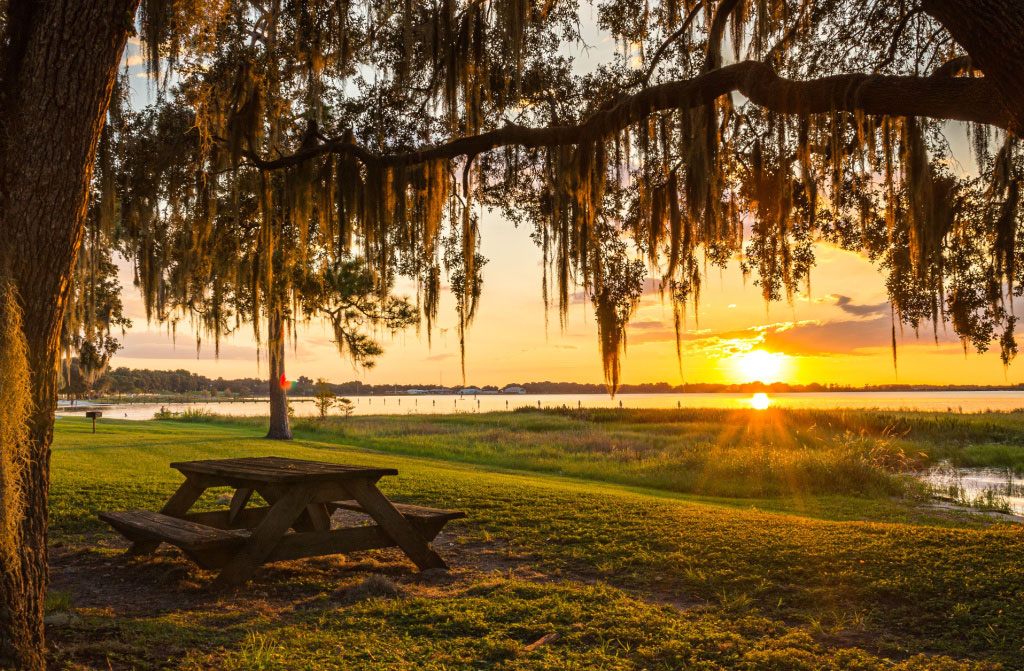 Situated in Lake County, Clermont is known for its rolling hills, beautiful lakes, and charming downtown area. Snowbird communities like Kings Ridge and Summit Greens provide golf purses, clubhouses, and social events in a serene and scenic setting. Living in Clermont, Florida offers ample opportunities to practice outdoor activities like boating, fishing, hiking, and cycling.
Conclusion
Truth be told, snowbirds just can't go wrong with these awesome Florida destinations! So, if you feel like escaping the cold next winter, feel free to explore these amazing snowbird communities in Florida to discover like-minded people. And if you need help with searching for the perfect place to stay, the top realtors in Florida are there to help you find the community that suits your needs the best. Everything is better when it can be shared, that's why a snowbird community is the best place to be when snow starts falling in the north!