So you're thinking of moving to the state of Florida. We don't blame you! This place is perfect for homebuyers of every color and creed, regardless where you're from or what you want from a home. There's a lot to love about this state, as any of its residents will readily tell you; with thousands of delightful attractions, a plethora of practical benefits and no shortage of other positive attributes, homebuyers from across the country are clamoring to move here.
If you've decided to move to the state of Florida, then you have our congratulations. However, there's still an important topic that remains to be broached: where will you move? Florida is home to dozens upon dozens of excellent cities that would all make excellent homes. Which of these are you going to choose?
Luckily for you, we're here to help you in making this decision. Today, we're bringing you our picks for the best places to live in Florida, so that you can make a well informed decision before your move. These cities possess the cream of the crop when it comes to attractions, practical attributes and other factors, all of which should make them prime candidates for your future home. Let's get started! 
What makes a city a good home?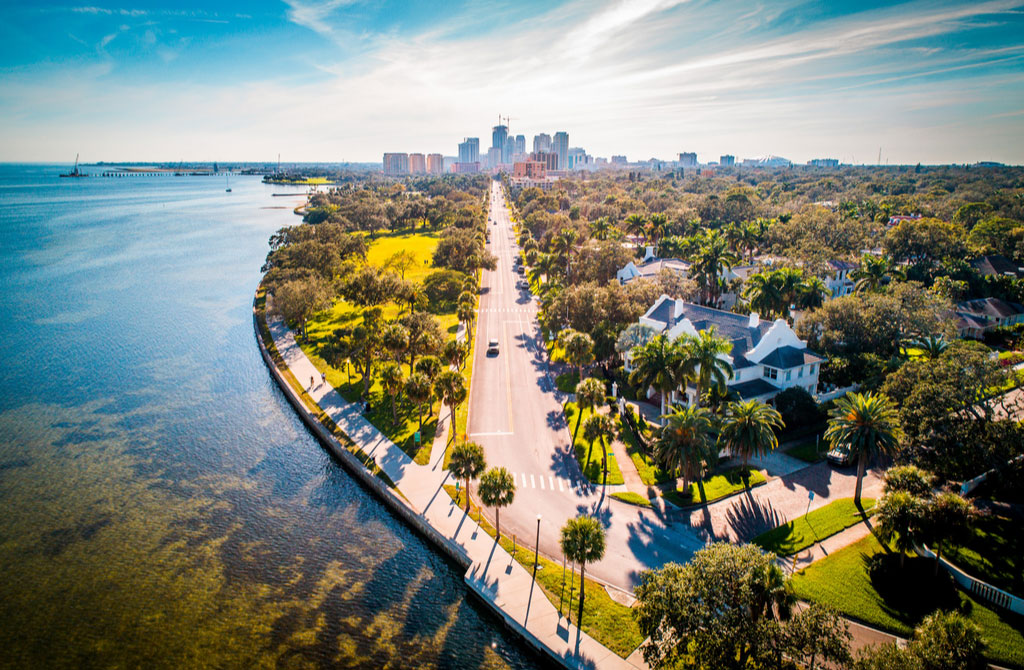 Before we can talk about the best cities in Florida, we have to talk about what makes a city a good home. It's one thing for a city to be a good place to visit, but it's an entirely different matter for it to be a good place to live. In the discussion surrounding the best places to live in Florida, it's important that we understand the criteria by which these cities are measured.
The first thing we'll look at is the extent to which these cities are suitable for homebuyers. We'll consider the median home price, annual property appreciation rates, cost-per-square-foot and other relevant factors. With this information, we hope to equip you with the information you need to choose the best place in Florida for you.
Then there are other factors such as the crime rate and quality of school districts. If you're a parent, you'll likely be concerned about these factors. Considering the fact that these and several other factors will likely determine how suitable these cities are for families with children, we're fairly confident you'll want to know!
Finally, we'll be evaluating how "livable" these cities are. We'll be taking a look at things such as attractions and public services, and comparing them to the standard benchmarks expected from cities of similar size. While things will get a bit more abstract in this evaluation, we'll be doing our best to remain as unbiased as possible.
Best places to live in Florida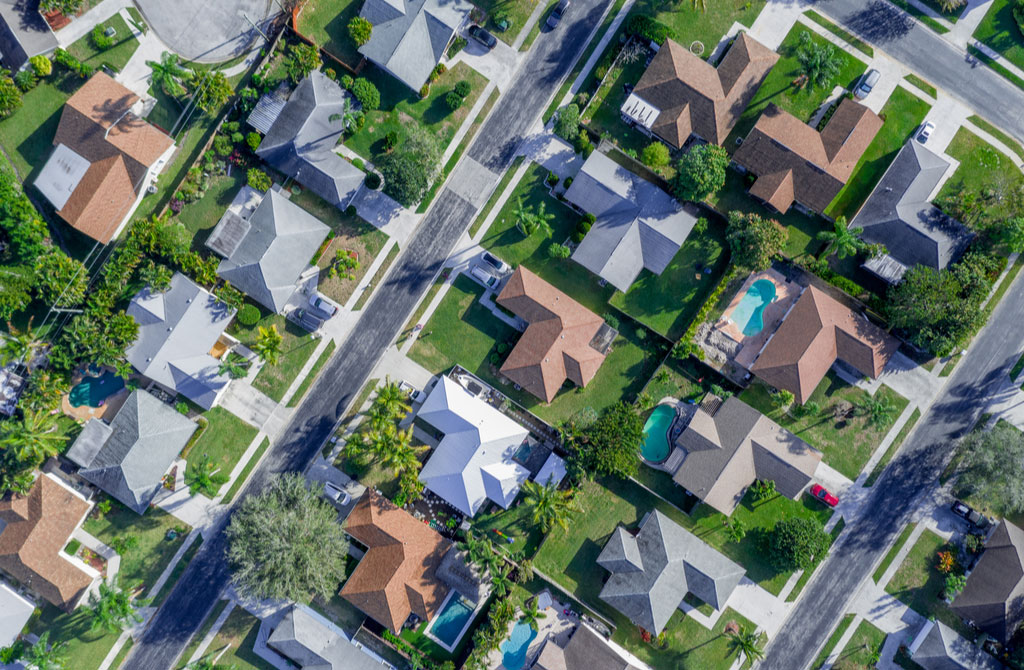 Now that you know what we're working with, it's time to start discussing the best places to live in Florida. With this list, it's our goal to give you access to the most suitable homebuying destinations that the state has to offer. This said, it's time that we got on to the meat of this article: giving you the best places to live in Florida!
Boca Raton, Florida
The first city we're going to be taking a look at is the beautiful city of Boca Raton, FL. This picturesque town in the southern reaches of the state is one of the best places to live in, with attributes that put most other cities to shame. If you're interested in learning more about this city, then you'll want to keep reading!
First of all, let's take a look at the real estate market in Boca Raton. According to real estate agents in Boca Raton FL, the median home price here is $602,000. While the median home price is high, the annual property appreciation rate of 40% is far higher than the national average, making it perfect for anyone seeking a good investment. If you're seeking a home that will gain value at a phenomenal rate, then this is the place for you!
Statistics surrounding schools and public safety in Boca Raton are also far more laudable than those you'll find in most other cities in the state. Schools report exceptional standardized test scores, class sizes and overall performance, while public safety is similarly prioritized by local law enforcement and community watch programs.
Finally, the livability residents of Boca Raton can expect to face is luxurious. This city is well known for its status as one of the best places to live in Florida for retirees, and it doesn't disappoint those who explore its many attractions and public amenities. After a night and a day out on the town in Boca Raton, you might never want to leave!
Venice, Florida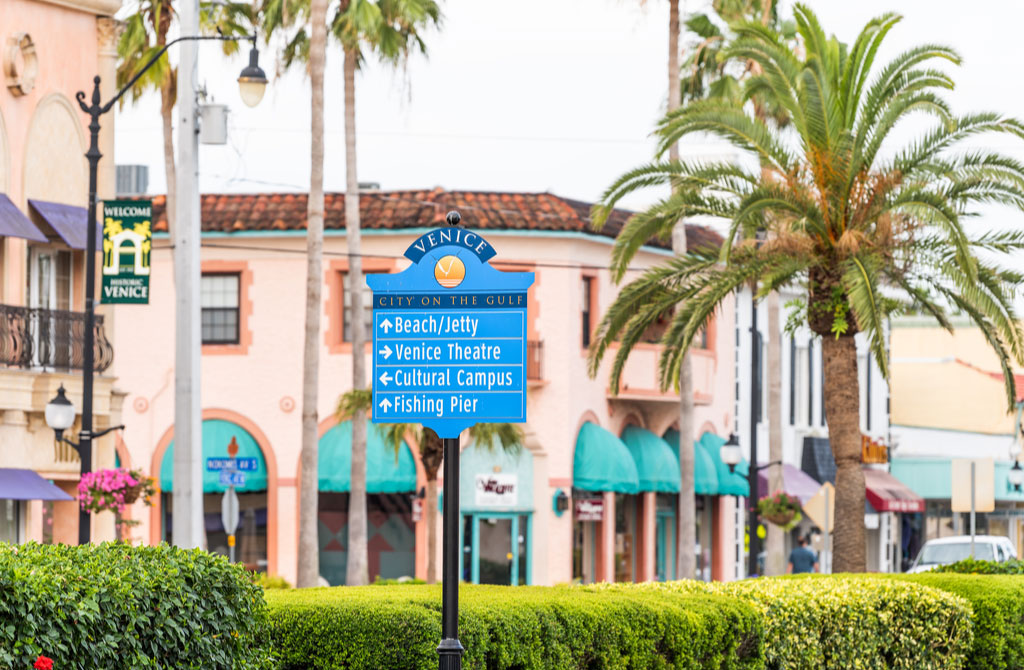 While Boca Raton is an excellent place to live, it is… well, pricey. As a city that is populated primarily by retirees, the living expenses of the place are quite high. If you simply can't stomach these prices, we've got the perfect city for you: Venice, FL! As a less expensive but just as enjoyable alternative to Boca Raton, this one is likely to win over anyone who turned down the financial burden of living in a city for retirees.
The real estate market in this city is a bit more modest than that of the previous city on this list; at $417,000 on average, homes are quite reasonable in price according to realtors in Venice FL. While still not priced lower than the national average, the median home price in this city is quite palatable when you take into account the impressive annual property appreciation rate of 39%.
The education and public safety figures that you'll find when researching the city of Venice FL are quite impressive too; violent and property crime is far lower than the national average. Schools here are also far more impressive than is commonplace in the rest of the country, with annual statistics that are surprisingly above average for such a small town.
If you love nature, you'll love living in the city of Venice FL. This natural scenery in and around this place is delightful, with a wide variety of flora and fauna to immerse yourself in. The beaches here are also impressive, with immaculately groomed sands and crystal clear waters. Shark teeth here abound too, making their collection a delightful pastime!
Jacksonville, Florida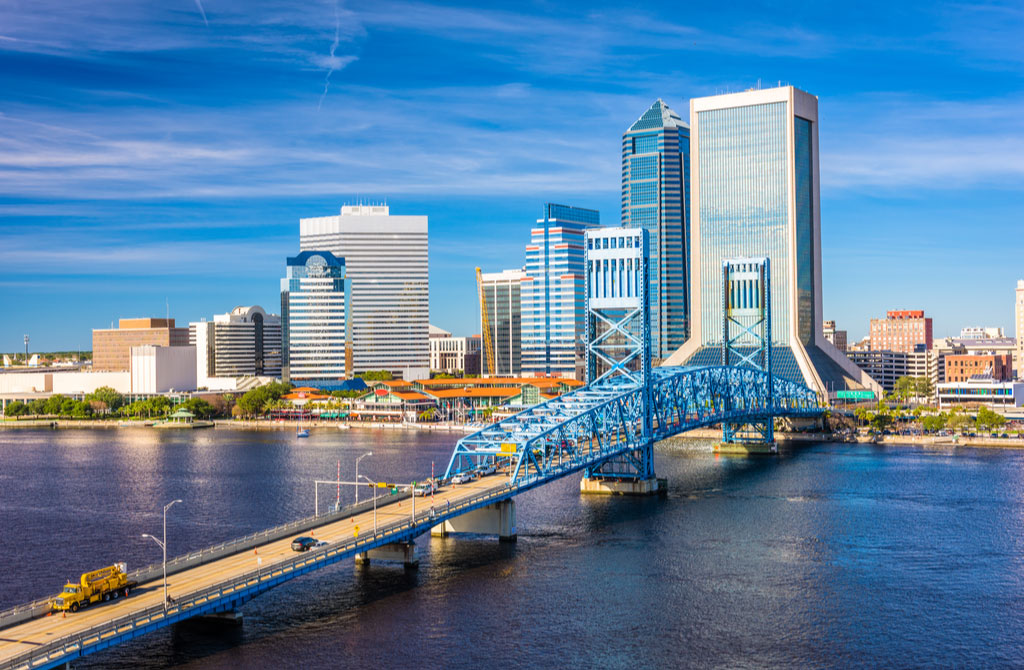 If you're a high-powered professional with a carefully planned career trajectory, you're probably not going to want to consider the previous cities. While delightful places to live, there isn't a great deal of industry or commerce local to these areas, and you might not be able to find a job in your field. In Jacksonville FL, however, you'll have a much higher chance of success!
Jacksonville is also a great place to buy a home. At $295,000 on average, homes here are quite affordable. The annual property appreciation rate is not quite as high as the previous two cities, at a modest 25%, but real estate agents in Jacksonville FL are adamant that the value of real estate investments here are just as valid as the previous cities on this list.
Educational statistics in this city are somewhat better than average in comparison to other cities, with reasonably high test scores, small class sizes and excellent graduation rates. Public safety, on the other hand, comes in somewhat below average. Crime rates, both violent and pertaining to property; nevertheless, for a city of this size, Jacksonville is quite reasonable in terms of public safety.
As far as living standards are concerned, there are plenty of things to keep you busy here in the city of Jacksonville FL. With bars, nightclubs and restaurants galore, you'll have no trouble finding things to do if you make your home in this delightful place. We can say with great confidence that it's one of the best places to live in Florida!
Conclusion
Well, there you have it; the best places to live in Florida! While this isn't an empirically correct list, we can say with certainty that these are all great places to live, and will provide you with an excellent place to live. We hope that, once you do your research, you'll agree with us in saying that the cities we listed here are among the best places to live in Florida. After you take a look, we think you will!