When it comes to beauty treatments, looking elsewhere for inspiration can be incredibly beneficial for our skin. While many of us struggled with cosmetic treatments in our homes during the lockdown period, we thought it might be a good idea to have a few of these treatments on hand if we find ourselves unable to go to the salon in the future. The last thing we need is another lockdown period, but it's best to be ready for anything and be capable of taking care of our skincare on our own in case we need to.
Many of us found ourselves trying out beauty treatments that should best be left to the professionals during the lockdown period. Whether they involved hair bleaching or teeth whitening, not all of them came out exactly as we expected them to. This is precisely why we will be focusing on some beauty treatments that bring results and won't leave our hair or skin in a worse condition than before. However, we should note that beauty treatments also have therapeutic effects as self-care is known to relieve overall stress. The following exotic beauty treatments are tried and tested, easy to do at home, and provide visible results. The best thing about them is that they don't involve chemical peeling, needles, or bleaching. But first, we'll answer the question you've been asking since you saw the title.
Why Exotic Beauty Treatments?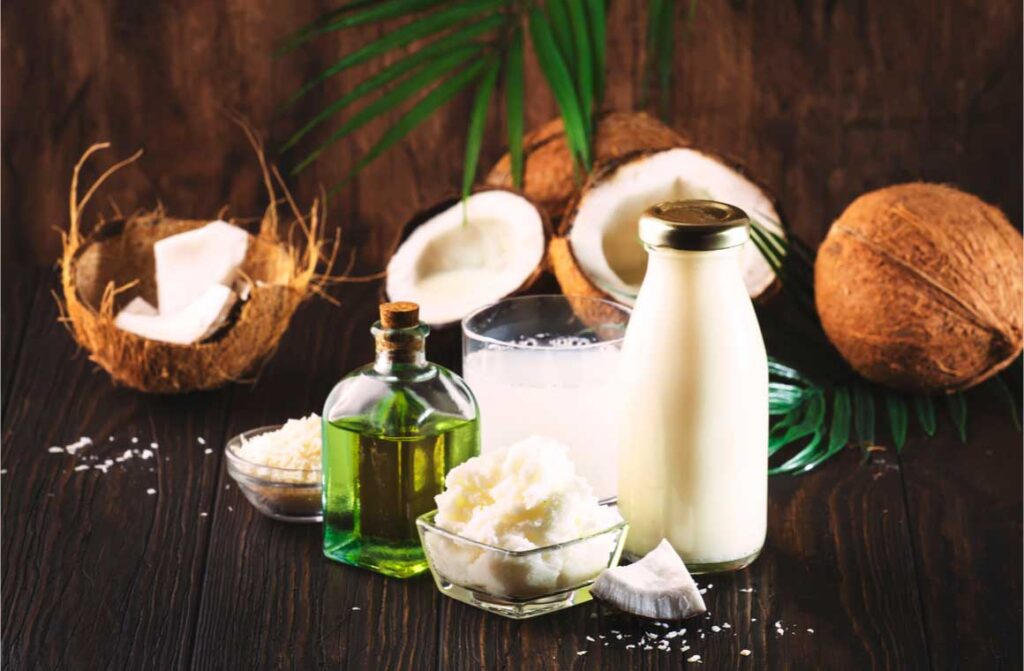 From ancient Egypt's Cleopatra, all the way to modern-day beauty guru and fashion icon Victoria Beckham, Asian skincare ingredients found their way into skincare routines. We can go by the myth (impossible to verify) that Cleopatra used to bathe in donkey milk (known for its incredible beneficial effects on the skin and body), honey, and olive oil to keep her skin radiant and flawless. At the same time, we could follow African women's practices of using saffron to protect our skin from sun stains. Ancient geisha practices of using the Uguisu's bird feces to clean, soften and heal our skin are still used today (Victoria Beckham allegedly used this treatment), and the ancient world has many other secrets that still find their way into the cosmetic products and treatments that we use today.
The best thing about these ingredients is that with a bit of DIY, we can make our own creams at home even from ingredients grown at home. However, it might be hard for most of us to get our hands on these ingredients. But that's not something to worry about as the cosmetic and skincare industry has already done the job for us. Whether you are getting ready for Valentine's day, any other special occasion, or are simply thinking of restructuring your skincare routine, exotic beauty treatments are a great and healthy alternative. Some vegan-friendly cities across the US have plenty of natural remedies available if you know where to look. Let's take a look at some products that use some exotic beauty treatments you can do at home with easy-to-find ingredients and the products that can replace the DIY options.
Asian Face Purifier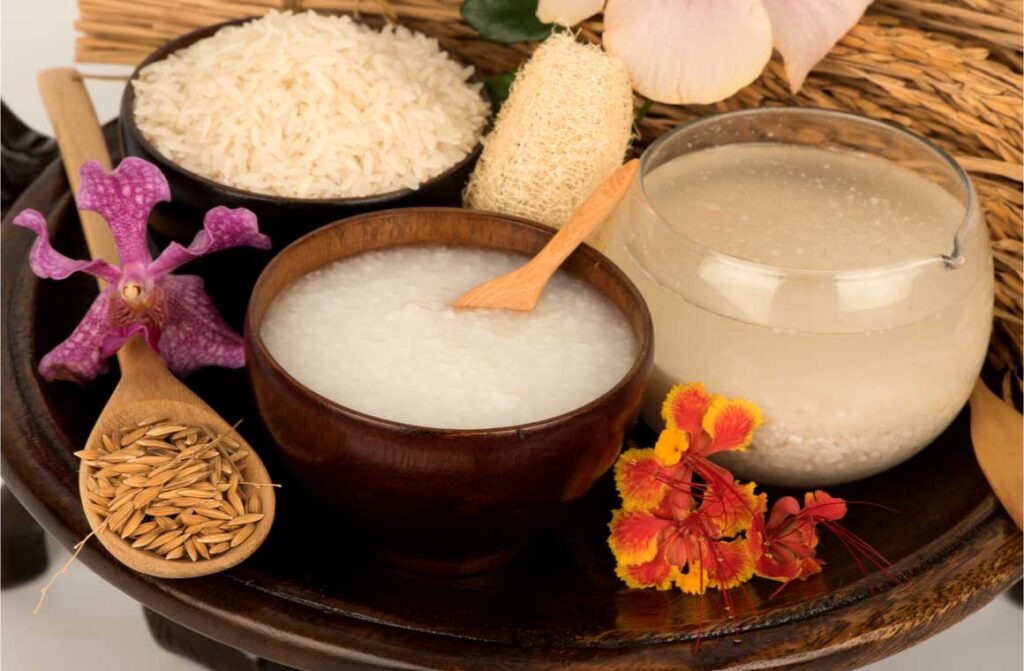 Asian beauty trends are all about healthy-looking skin, softness, and lack of shine. In order to get their skin to look so flawless as possible, some Asian women use rice to make face masks. After they soak a cup of rice in warm water for 30 minutes, they blend the rice with the water to form a paste. Once it gets to a normal temperature, the paste is applied to the skin and left there for 10 minutes before cleaning it with cool water. The result is clean skin and, because rice absorbs oil in the same way it does water, your skin will also be soft to the touch and you'll be rid of oily areas in your T-zone or cheekbones.
The store-bought option is brought to us by Tatcha, The Rice Polish. This is a nourishing exfoliant that activates the rice enzymes once it's combined with water. It transforms into a rich foam that exfoliates your skin gently. Other benefits of this exfoliant are brought by the green tea and algae mixture that reduce the apparition of fine lines, hyperpigmentation, and uneven skin tone.
Italian Skin Glow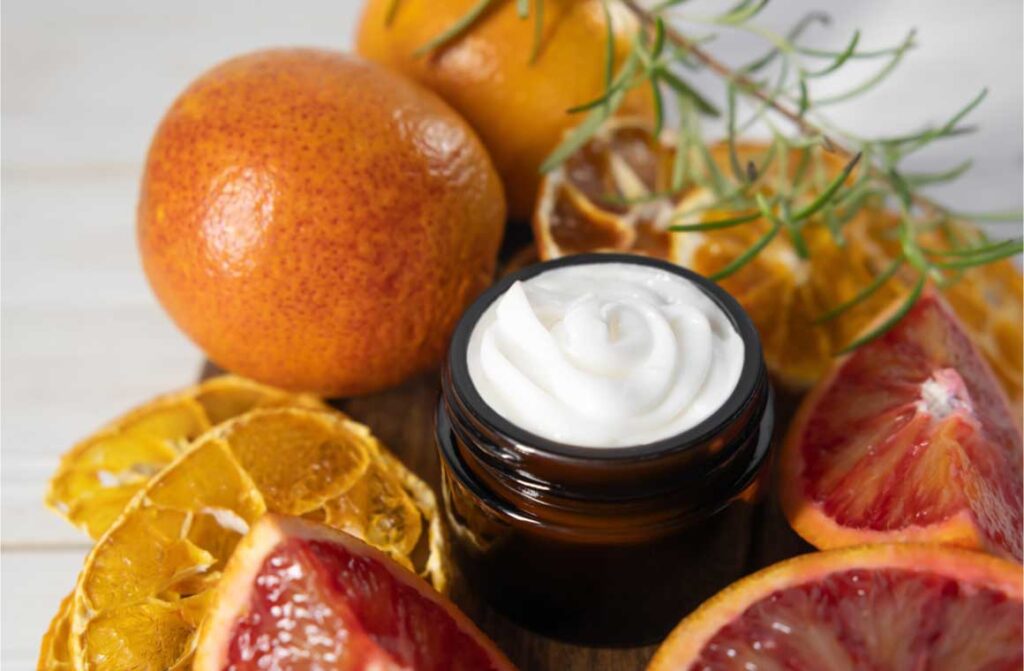 We bring you a skincare treatment from the rich Italian soil that combines the citric properties of the blood orange with the soothing effect of olive oil. Italian women combine the two ingredients to attain the healthy glowing looking skin that we all want. To make the salve that can be massaged onto the skin on your face, neck, and chest, they mix the finely grated skin and juice of one blood orange with two teaspoons of virgin olive oil. Once the salve has been massaged into the skin, the mixture can be rinsed off with cool water. While citric acid works as a natural exfoliant, it shouldn't be scrubbed in too roughly, and vitamin C works as an antioxidant, plumping up your skin. The olive oil is a rich emollient and soothes the possible irritation from the skin.
The store-bought option is the Pacifica Tuscan Blood Orange Body Butter Tube that can be applied to the entire body in order to hydrate the skin. There is also an option for your hair, the Not Your Mother's Sicilian Blood Orange & Black Currant Butter Masque.
Russian Coffee Body Smoother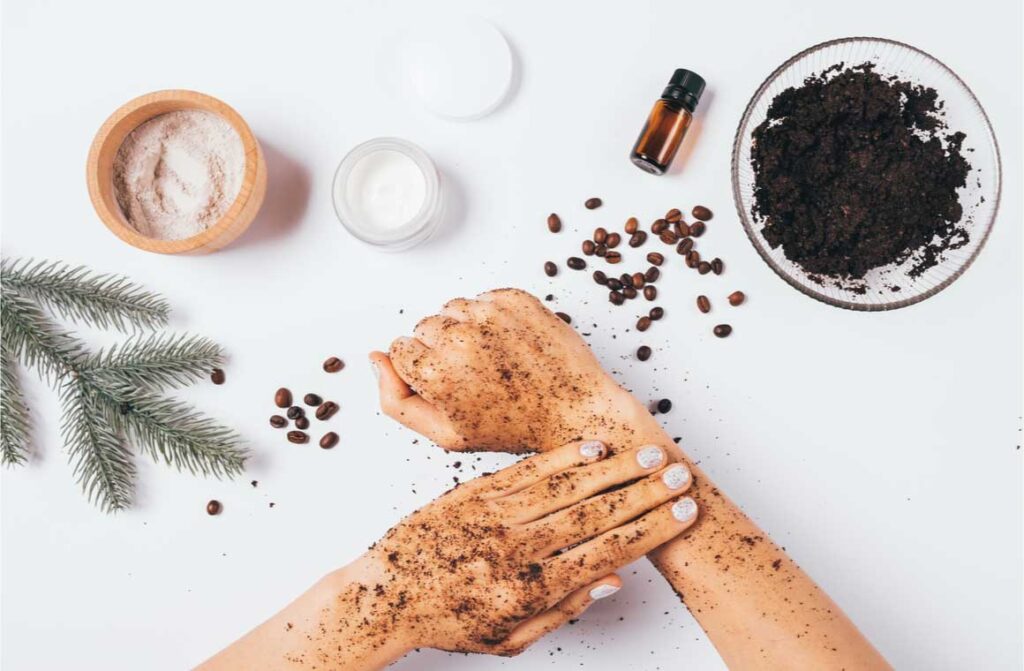 Many of us may know that used wet coffee grounds are one of the best natural exfoliants. Unlike sugar, it doesn't scratch your skin, but it definitely exfoliates it. Russians know that too. They use it all over their body on wet skin to eliminate any flaky skin, to make way for smooth, healthy, glowing skin. Coffee grounds provide a gentle but thorough exfoliation as they aren't too abrasive for the skin and can be done during the weekend, once a week, for optimal results. Another effect of coffee is that it heals minor irritations, but while it does remove any dead skin, it can also give a temporary toned appearance, like a mild tan, because of its color.
The store-bought option is Frank Body's Original Coffee Scrub which combines ground robusta coffee grounds with organic cacao extract to remove dead skin and cold-pressed almond with macadamia oil to rehydrate the skin. However, ground coffee from your espresso machine works just as well.
Japanese Hair Gloss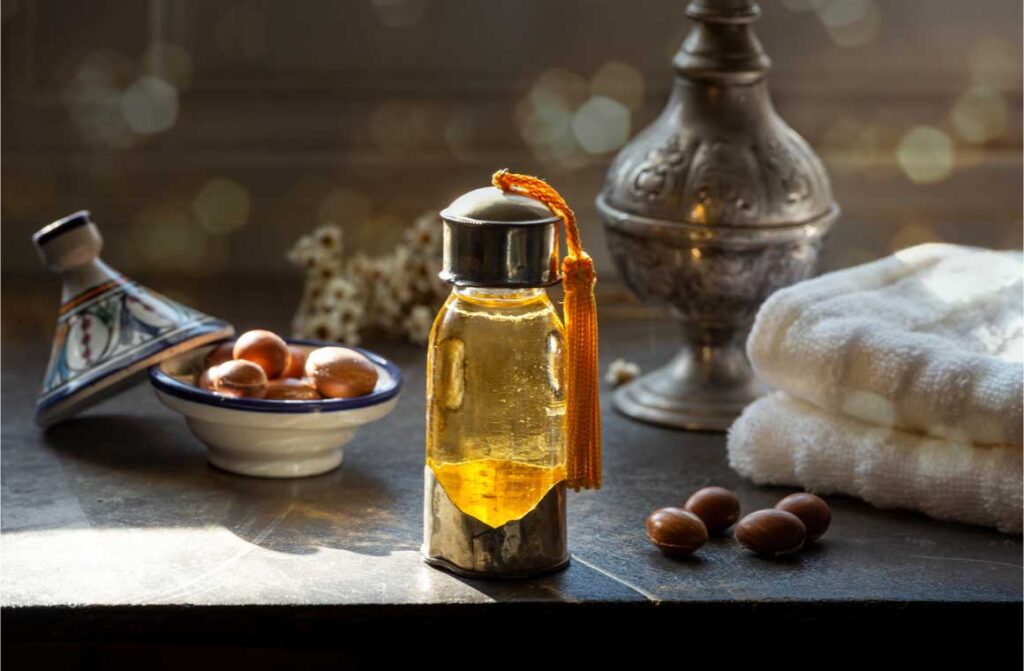 We all want our hair to have a lustrous shine and Japanese hair treatments are known to provide those results for centuries. That shine comes from a hair treatment with the oil resulting from smashing camellia nuts in a cloth against a hard surface. Japanese women used to press and run the oil-soaked cloth down their hair to ensure that as much of the oil as possible penetrates their hair strands. As it's brimming with protein, camellia oil penetrates the hair follicle, providing body and gloss and increasing its quality.
The store-bought option is Garnier Ultimate Blends Shiny Hair Oil Treatment which combines argan with camellia oil for shinier and luscious looking hair. Camellia oil is often used in conditioners, shampoos, and other hair styling products for its incredible benefits so it won't be difficult to find already included in cosmetics on the aisle.
Conclusion
Regardless of the type of beauty treatments you seek, many natural variants are easy to use and implement at home. It's not that the store-bought products don't work or don't show results; it's more the fact that they use a lot of chemicals. These chemicals may not leave visible side effects on our skin as they are in small quantities in each product, but when we think of all the products that we use, those quantities can increase.
When there are natural alternatives that can even be eaten, why would we choose to expose our bodies to unnecessary chemicals? DIY homemade cosmetics may be less user-friendly than a cream, but they are more skin-friendly, and they will also have a positive effect on your mental state. You could also look for natural, biodegradable, and chemical-free products in stores, but when the ingredients are too difficult to comprehend, try all-natural options, and the results will prove the better option in no time. Just be sure to analyze the effects, as citric acid can cause damage when overused.